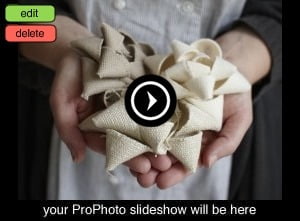 Giving your home a style overhaul doesn't have to cost you a fortune. Just look around your home and add stylish touches using everyday materials, like paper, string and cloth.
All the makes shown were shot for Heart Home magazine – and the whole shoot cost me about £20 and my time.
Paper
1/ Glue together torn pages from an aged book to make a tablecloth that'll also give you an interesting read at meal times. I found the old book in the street.
2/ Test out the latest shades with a hand-painted chart taped to your walls. Old White & French Grey, Annie Sloan. All other colours Farrow & Ball. Use tester pots and brown paper to add colour to your walls – great for those in rented homes.
3/ String up paper tags decorated with family snaps, family holiday postcards, and black and white photographs of your family on to twigs to make a living, breathing family tree. The twigs were from my mum's garden and the tags from Poundland.
4/ Put your treasures on display with these simple jam jars filled with memories. Jam jars saved from the recycling bin. Letter stamps from Tiger.
String
6/ Hanging up bunting made from folded paper pages from an old encyclopedia. My lovely friends helped me make this bunting with the help of a bottle of wine.
7/ Spell out your heart intent in simple twine. Cute, hey?
8/ Wind gardening string & twine around old lampshade skeletons to make a decorative piece. The lampshades were found at Brighton car boot sale for £3 each.
9/ Create a rustic piece of art with a string star set off by an antique frame, sourced from a junk shop in Hove which cost £5.
Cloth
10/ Embellish clothes, cushions or even curtains with homemade rosettes made from rough linens. Fabrics from Villa Nova. These look hard to do, but they were very simple to make. Use scraps of fabric that cost nothing.
11/ Soften the harsh sun as it filters into your home with a blind made from a French linen cleaning cloth. Tea towel from Utility in Brighton.
12/ Layer up your bed linens. Use a traditional dustsheet and tie-dye a pattern using bleach for a crumpled effect. Cushions made from felt by Romo. This throw was actually an old dustsheet that I tie-dyed with toilet bleach!
13/ Grandmother's linen tea towels make easy envelope cushions. Amazing what you can make with a simple tea towel. These took 15 minutes each to make.
For more inspiring ideas using paper, string and cloth visit my Pinterest board for this shoot.
With thanks to:
Photos: Joanna Henderson www.joannahenderson.com
Heart Home Magazine www.hearthomemag.co.uk
Utility Britain www.utilitygreatbritain.co.uk 01273 626222