We had a lovely natter with Jody Myerscough-Walker, who creates bold, vivid designs for her fabric company Bon Maison.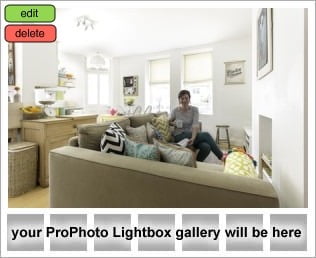 How did Bon Maison come about? The organisers of Grand Designs Live saw my work at my graduation show. They asked me to have a stand at the show. I accepted and started to form a collection and the rest, as they say, is history!
What is your typical day? I will get up and have a leisurely breakfast with a strong cup of tea – I hate rushing or being rushed or I can't think straight or start the day right. I will check emails and think of an order to complete tasks for the day. This may include ordering fabric for customers, sending invoices, making sample books, working on new fabric designs, planning social media content etc. or working on new ideas and the odd bit of DIY that I'm desperate to try out. I try to finish working at 5pm, as if at an office. I'll unwind with a cup of tea, cake and obligatory viewing of Neighbours on the telly.
Where does your love of neon come from? I have always gone through phases where I would be crazy about a certain colour, then move on to something new but somehow neon has stuck. It's turning it into a bit of an obsession.
How can we get your look? Make things yourself. I am forever painting, sewing or customising things for the house. I spray paint handles, adding pom-pom trims or framing up postcards. Anything to ring in a few little changes.
If you home was on fire, what would you save first? 
Photos and memory boxes of letters and mementos and probably as many little treasures which can't be replaced as my hands could hold.
If you could have a natter with anyone from history, who would it be and why?  
My grandfather, Raymond Myerscough-Walker. He was a renowned abstract artist and architect who sadly died a few months before I was born. I hear so many stories about his outrageous, bohemian personality and would absolutely loved to have experienced that.
Baby pink or neon yellow? 
I think you can safely assume neon yellow.
Where can we buy your look?  
You can try either Not On The High Street or my website,
www.bon-maison.co.uk
. Other stockists include OurGreenRoom/ Oomf, No Naked Windows, Shady Lady Lampshades, Coudre Ltd. and Petra Read Interiors.
What's next for Bon Maison? 
I'm working on a new fabric design inspired by our trip to Copenhagen. I have an exciting collaboration with my upholsterer friend Hana of Hana & George currently in progress. We are working on two fabulous vintage Howard Keith chairs from the 50s, upholstered in a mix of Bon fabric and gorgeous merino wools. All very exciting!
With thanks to:
Photos by: Jonathan Jones
Style At Home Magazine: www.housetohome.co.uk