Today, I want to show you around my April cover shoot with Good Homes magazine which shows you how to style the blush trend into your home. This is the perfect post if you wanted interior styling ideas on how to add this fresh peachy tone to your rooms.
Let me give you the tour.
The shoot was done in deep winter – in a location in East London. I had a set made with lounge and groove panelling and I had white washed flooring installed as the starting point for this room. It was all hands on deck – as we had to get two cover shoots, and 4 details shot in two days.
Styling The Blush Trend with Good Homes Magazine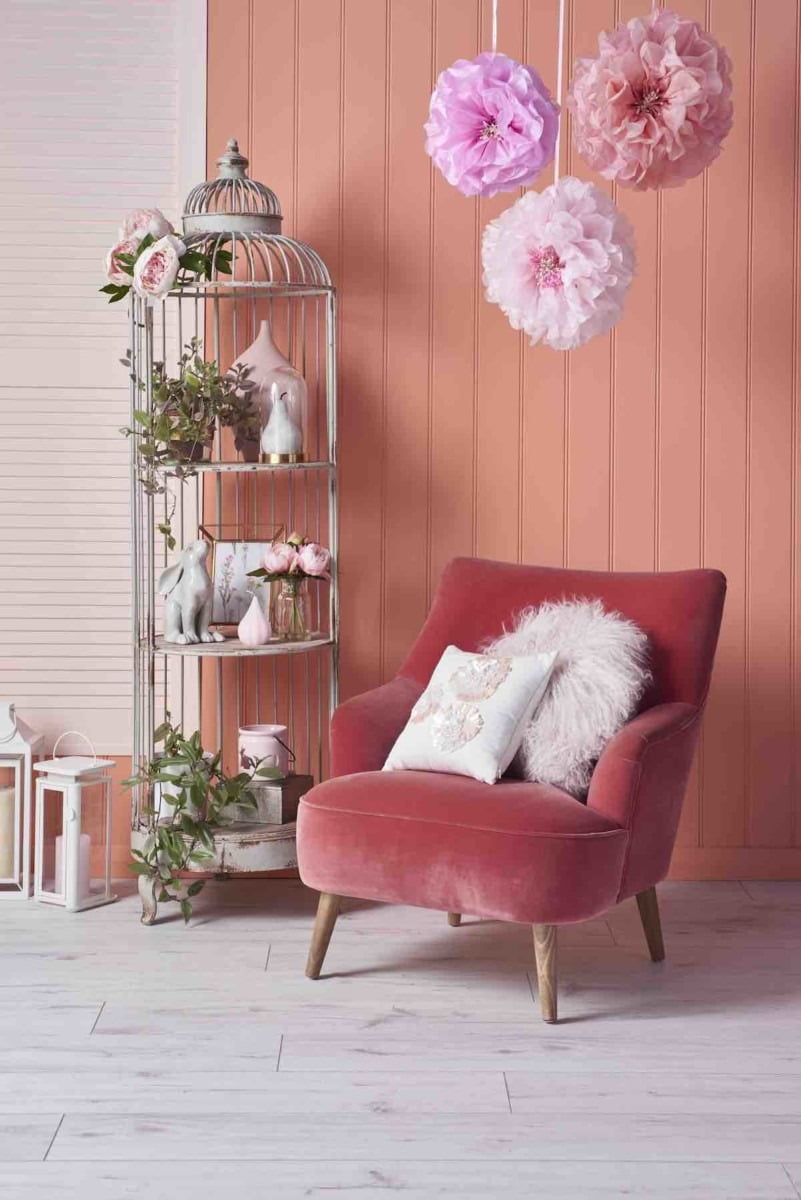 Make a modern floral wreath
Swop a mirror for a decorative floral wreath – that will instantly bring Spring into your home. I made this one using a metal wreath from Lavender Rooms and then glued on faux peony stems from Cox and Cox onto them. I can't wait to use this in my own home.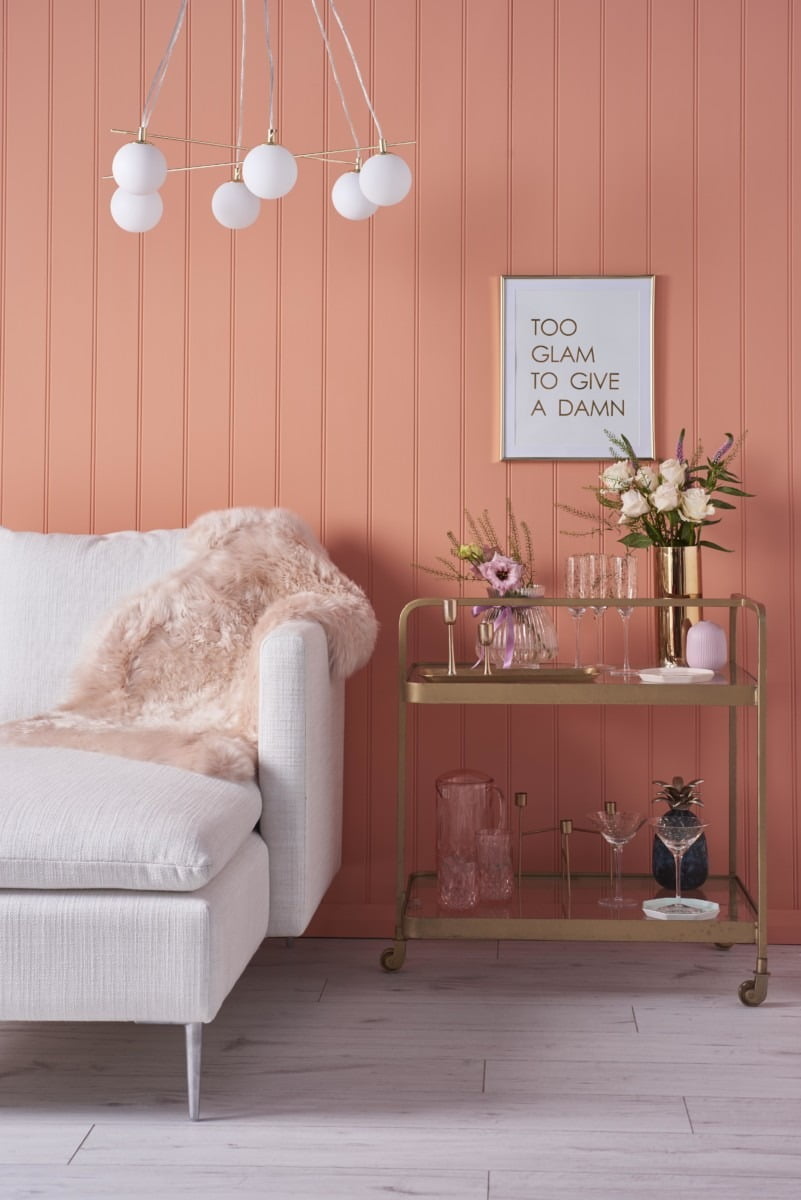 You'll Love This Room
Copy this bold look at home and make a statement with peach walls. It's such a strong. bold, cheerful colour and has a great visual impact when in a living room. I painted the walls in Valspar's 'Vintage Peach' matt emulsion.
To add to this cheerful palette, I choose accessories in yellow, dusky pink and greens was the starting point for this living room. My fave feature is the bespoke foot stool from the Loose Button Company which I had made up in yellow with hot pink piping.
Styling Ideas to Steal
When I style for Good Homes, it is important to put in lots of styling ideas for readers (and you) can try out at home
Add a contemporary twist by opting for glass topped furniture.
Combine tactile finishes – like plush velvets, soft linens and soft wools for a touchy-feely look.
Lots of gold and brass furniture added a much need metal accent to the scheme.
Fill cases and pots with seasonal bulbs and blossoming branches for a girly look.
Make a feature of shutters by painting them in a pink shade.
The photographer for this shoot was Andrew Boyd who helped bring a splash of Spring to the room set.
The blush rend has to be one of my fave looks for 2018. It feels very warm and cosy, and with all the gold touches – it feels modern too. This colour could work in period homes or modern flats, depending on your home style.
Do you feel inspired by the blush trend for your home?
Love
Maxine
You May Also Like
Interior Styling For Lifestyle Floors
Why 2018 Is All About Statement Walls Murals