Exciting news alert! I've launched my very own colour with COAT paints – and it is called Kitchen Disco! It's most perfect peachy paint shade for your home. It's release this February 2021 for a limited time only. This pastel Peach has a retro party vibe that's guaranteed to raise a smile and bring cheer to your home.
In collaboration with COAT paints. Contains AF links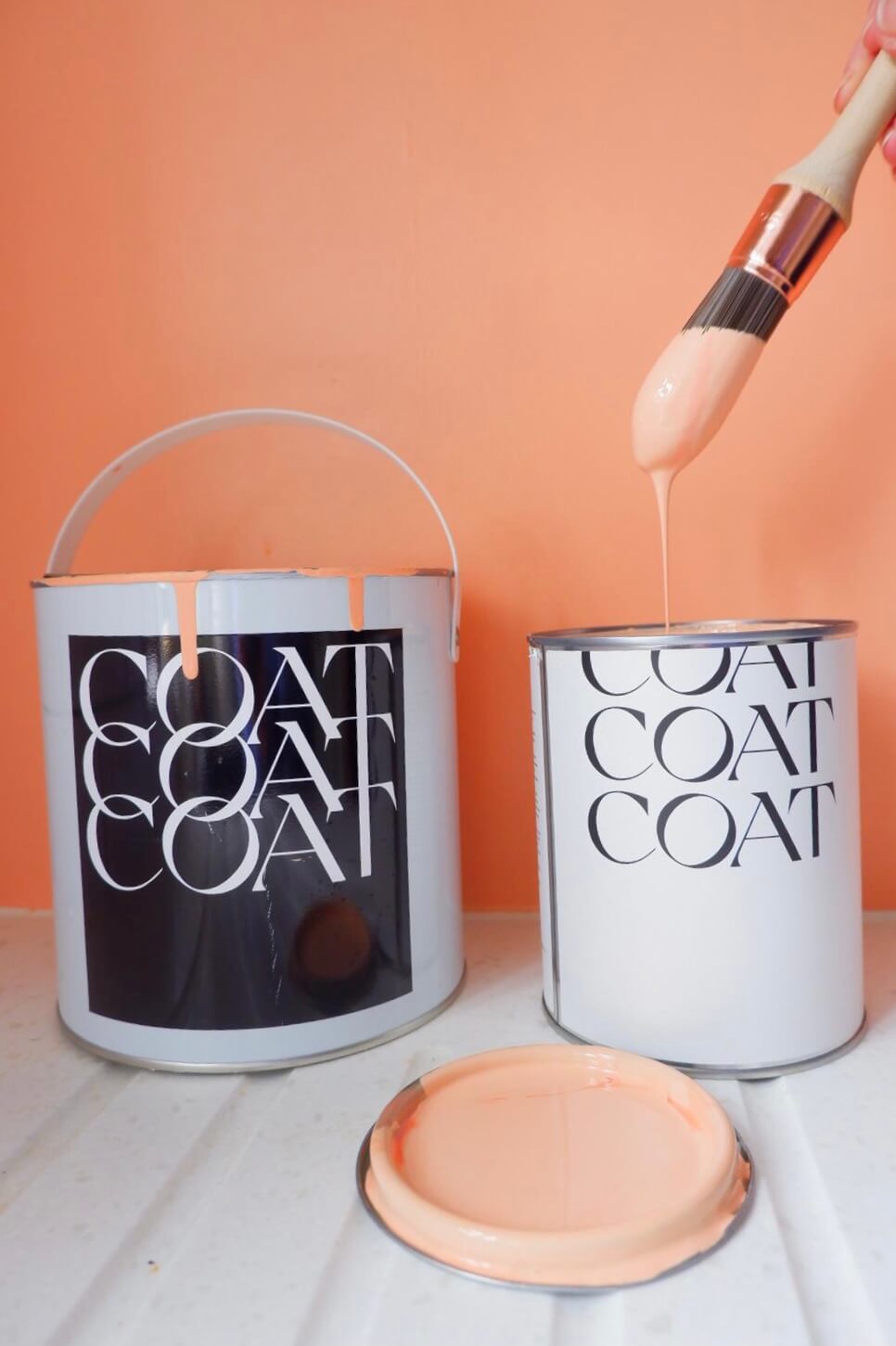 Picking the perfect paint colour with COAT paints
As an in interior stylist I know a thing or two about paint colours! I've slowly turned my monochrome home into a rainbow of pinks, blues – and of course peach! I worked closely with COAT paints to create and launch the most sunny shade of peach that is perfect for a feature wall, to transform a piece of furniture or if you are a total colour lover a whole room. Take a look at Kitchen Disco on COAT paint's website.
When we were coming up with names – there was one main contender – it had to be 'Kitchen Disco' – which reflects my love of dancing, having fun at home and brings a smile to your interiors. It's true retro peach that's here for those who want to pop a bottle and add fun into their home.
COAT is an exciting new paint brand, and I love their sustainable ethos. As an interior stylist I understand that choosing paint shades can be a challenge! That's why I love COAT's carefully edited selection of colours. It takes the stress out of decorating your home. Adding Kitchen Disco to their curated collection is a dream come true.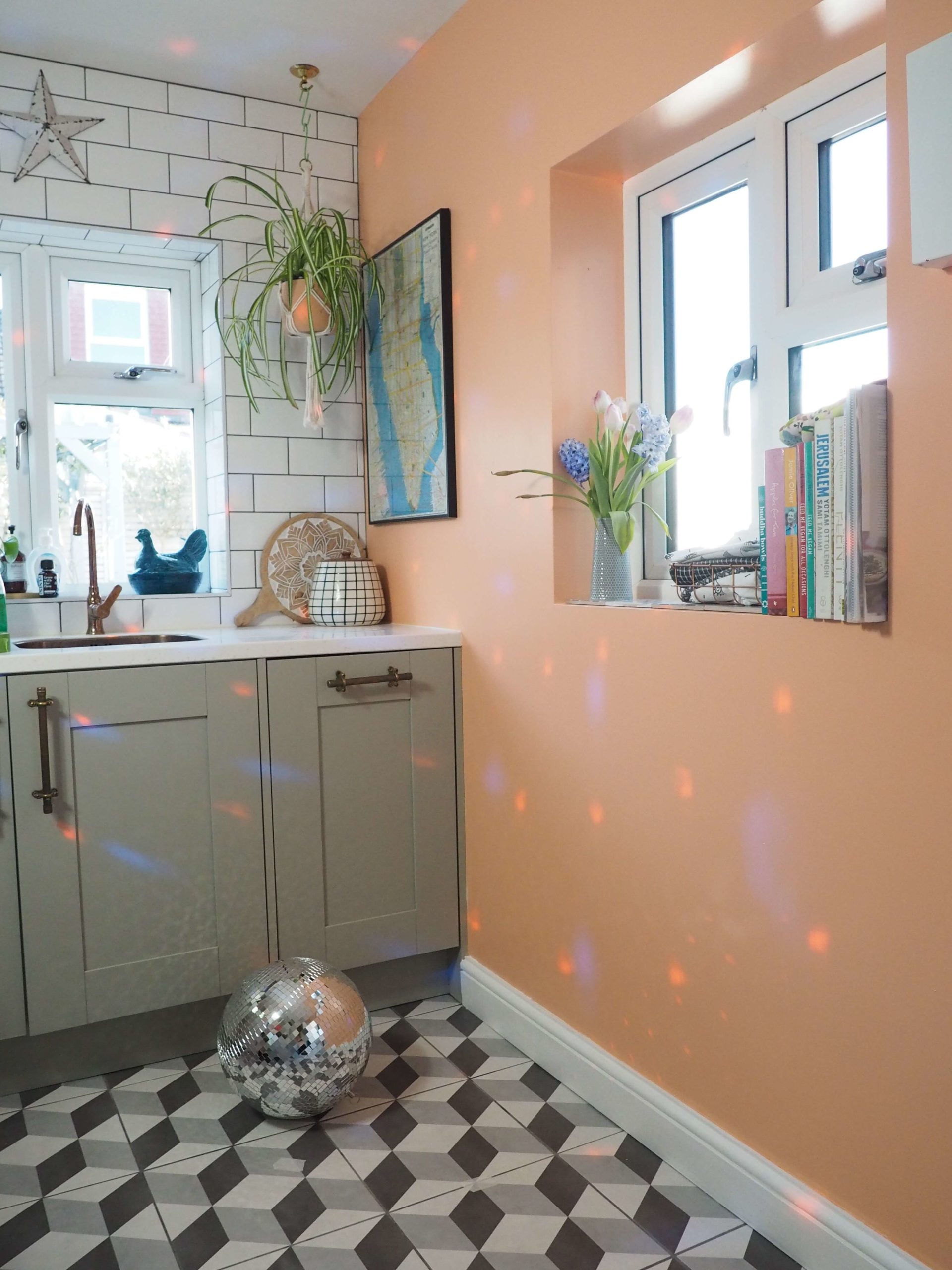 Colour your walls with Kitchen Disco X Coat Paints
The colour is inspired by many things but my sofa being one of them (I was dashing around my house colour matching with lots of swatches until I could find the perfect shade for you).
⠀⠀⠀⠀⠀⠀⠀⠀⠀
I'm blown away by how much you love you guys have thrown onto this particular shade of peachy peach ? which I handpicked especially for you. To support this launch, I'll be sharing more DIY and makeover projects – as well as styling ideas with this positive sunny colour on here and on my instagram account!
For now – here is a little video I did on the makeover of my kitchen for you to enjoy using Coat paints
I wanted to choose a shade that was bright, warm and joyful that could be used on walls and furniture. It's a shade that you can have fun with. Living in Brighton, I love the energy of this vibrant city – and I was drawn to the pinky orange hues of the beach sunset here. It's a really fun and positive shade .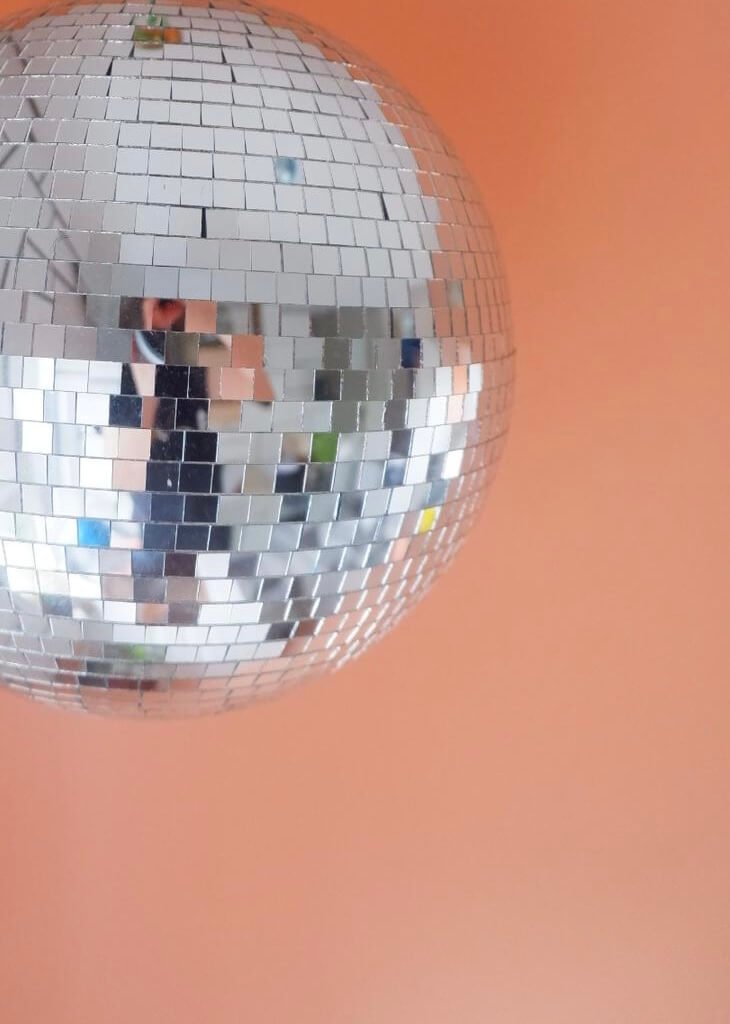 How to use Kitchen Disco at home
Pastels are doing their thing this year, and 'Kitchen Disco' is the perfect example of a true pastel Peach. Pastels need to be bold enough to feel deliberate but never lairy. Kitchen Disco adds character to my kitchen without dominating the space. Bring warmth to the room.
Like the name suggests, it's a fun colour that will bring character to any space. In smaller rooms, try painting a feature wall just like Maxine for bold statement. Or for a tonal look, paint the walls and woodwork in this single shade – especially in bright south-facing spaces. Want a hit of colour? Then Kitchen Disco is the shade! Up-cycled furniture, woodwork or even your window frames with this energising paint colour with COAT's Eggshell paint.
I find colour inspiration in unexpected places. From a piece of graffiti, covers from old books, holiday post cards or even from my vintage clothes, picked out this exact peach from lots of colour samples as it's such a happy shade, making me instantly smile. Top of my list was a fun colour – and that is where the idea of the name 'Kitchen Disco' came from. As who loves nothing more than cranking up the tunes and letting go!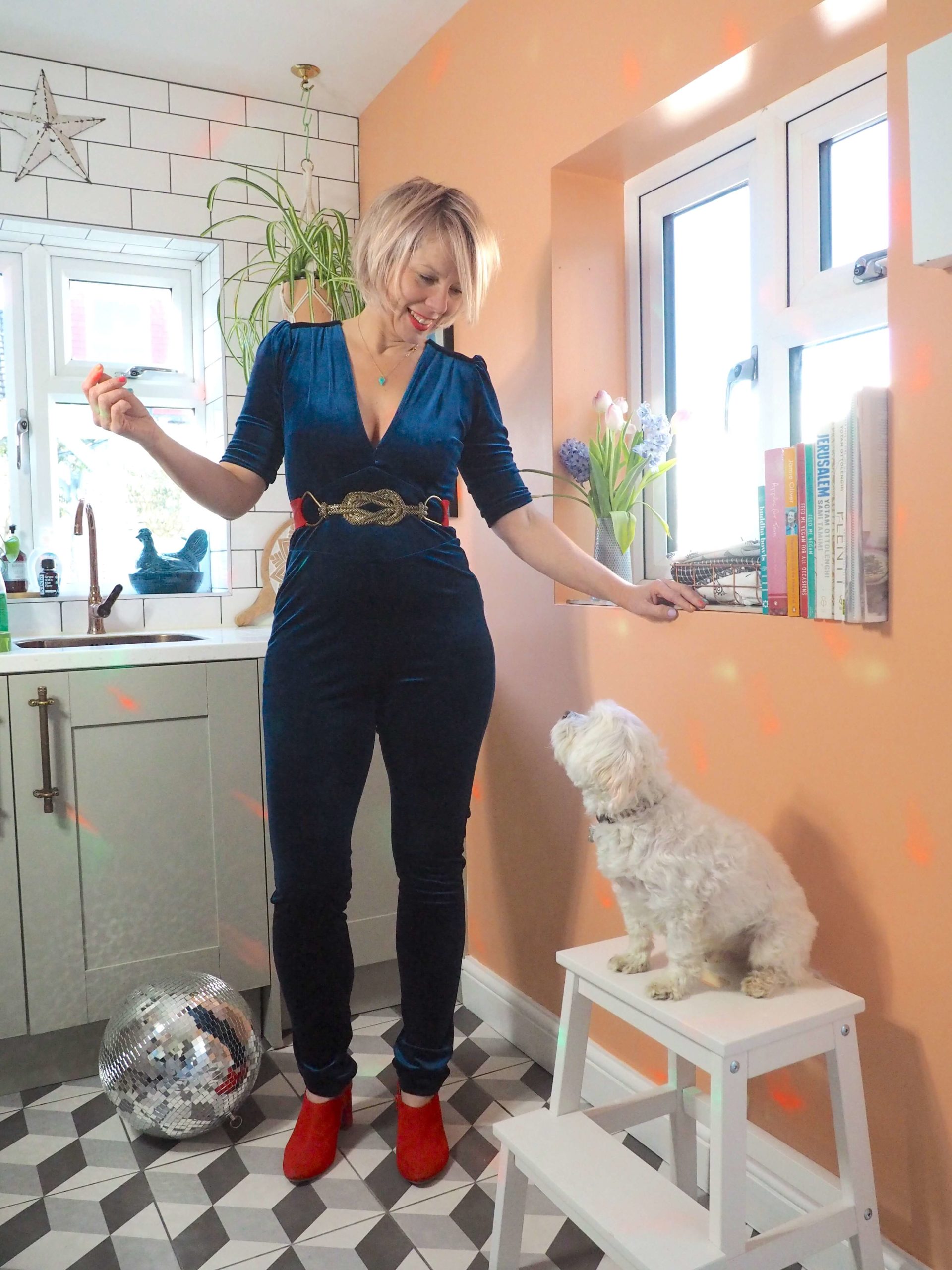 It's also the perfect retro shade that works just as well in modern homes and also complements period details too. And it's a shade that works so well within decorating schemes from monochrome, to greens, pinks and even navy. It's so easy to use in your home. Browse all paint colours.
It's been such a fun project to developing Kitchen Disco, and I'm so excited to see how you use it in your home! Such a fun pastel shade, it can't help but make you smile for miles. And I'm all for bringing joy to 2021, so why not grab one of COAT's clever Peel & Stick Swatch in Kitchen Disco and see it looks in your home?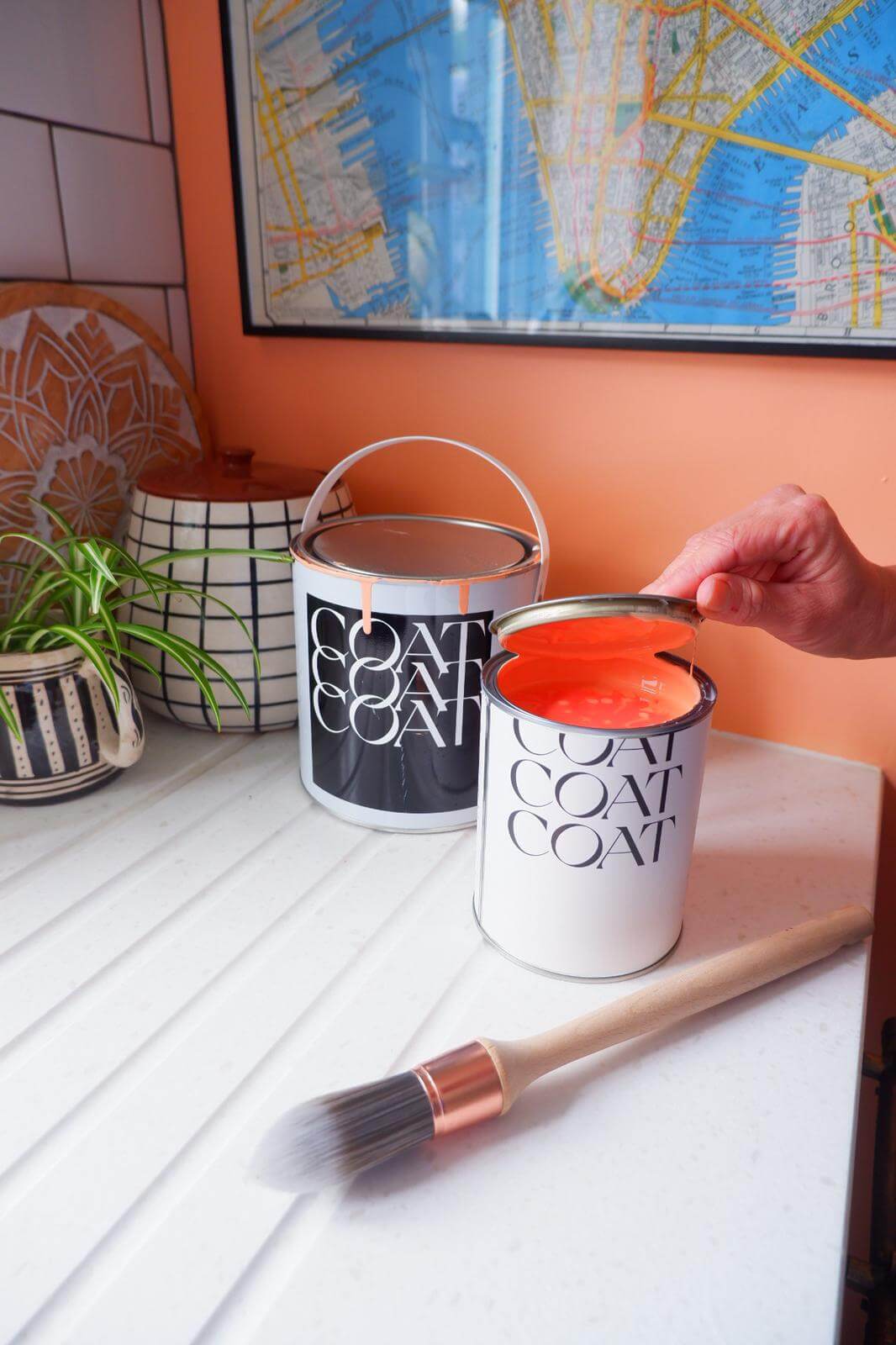 Kitchen Disco is an exclusive run from February 2021. Get Kitchen Disco Peel & Stick swatches. And keep checking back here to see how I add this COAT paints to my home over the following month.
And follow me on Instagram @maxinebradystyling where I'm going to be running a giveaway for your chance to win £100 to spend at COAT!
Where would you use Kitchen Disco? Love to know in the comment box below!
Read Next