MY HOME IN THE METRO NEWSPAPER
At the start of lockdown, I was interviewed by the Metro newspaper. Come take a look.
In August, the Metro asked me to share my thoughts in the HOME section of their newspaper. We chatted about how popular decorating during lockdown has become! We discussed how instagram has influenced our interior design choices at home. And of course, how differently we use our homes as a result of being at indoors more this year.
I also shared insight into my own home renovation journey and what projects I had taken on during this year too.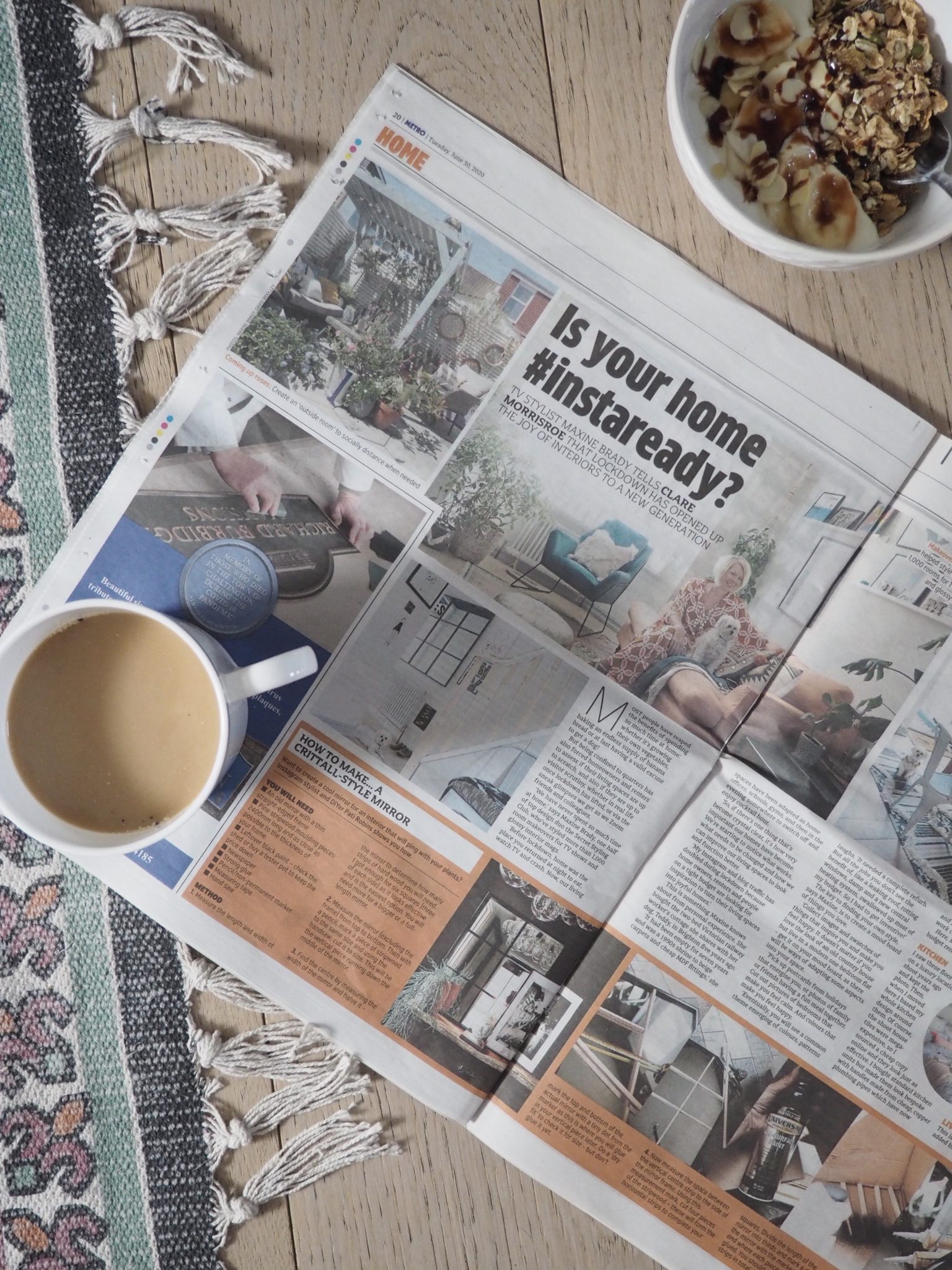 My Home in the Metro Newspaper
It was so much fun to share my thoughts and experiences in such a popular and well respected London newspaper like the Metro. Big moment for me TBH. I remember reading the Metro newspaper on the train into London when I was working the style desk of House beautiful magazine.
'Before lockdown, home was the place you returned at night to eat, watch TV and crash. Now, our living spaces have been adapted as home offices, schools, gyms, and then in the evening somewhere to switch off and enjoy cocktail hour.
And of course, lovely to open up the door to my home and show their readers what I have done to my space. They did a mini tour of my home from my living room, bathroom, kitchen and bedrooms. I took all the photos they used which was a moment of pure joy for me!
'So, if there's one thing that's become crystal clear, it's how very important our homes have become. We're starting to notice what works, what needs to be changed and how we can improve our living spaces to look and function better.
There's lots more in the piece – including a mention to my remote interior design services that I now offer. You can read the feature in full over here.
I've popped a few links below to features on my home if you want to take a look.
YOU MAY ALSO LIKE