Craving more space and storage in your bedroom? Then maybe it's time to invest in some seriously cool fitted wardrobes which are currently having a moment. Here's 5 reasons why your bedroom needs fitted wardrobes today!
In collaboration with My Fitted Bedroom
Does all your clothing bulge out of your cupboards? Can you never find anything to wear in a sea of outfits? Are you constantly rummaging around in your wardrobe looking for a particular item only to find it in a crumpled heap? Freestanding wardrobes compound the problem because they don't make the most of space or allow for customisation.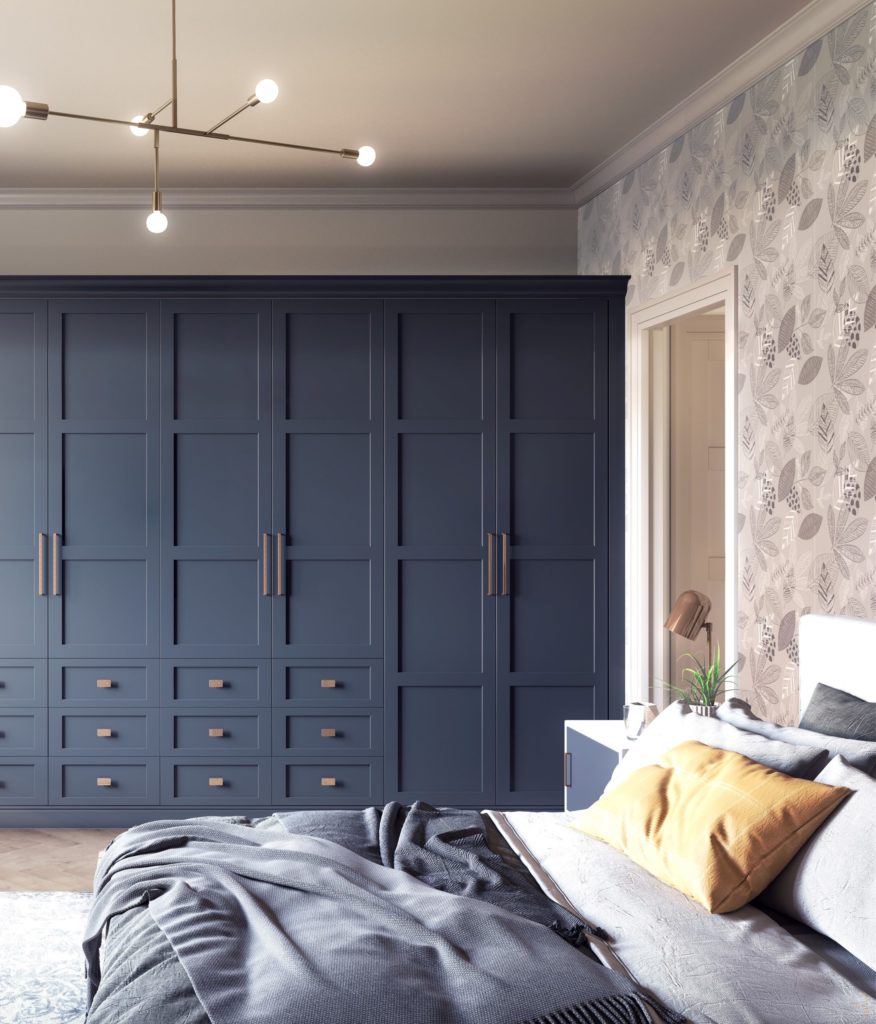 The best (and most chic) way to make the most of your bedroom storage is with built-in wardrobes that are made bespoke for your home. They instantly create more space (up to three times more in some cases) and are available in a variety of sizes and finishes to make any interior lover happy.
Read on to discover why fitted wardrobes are the latest bedroom interior design craze.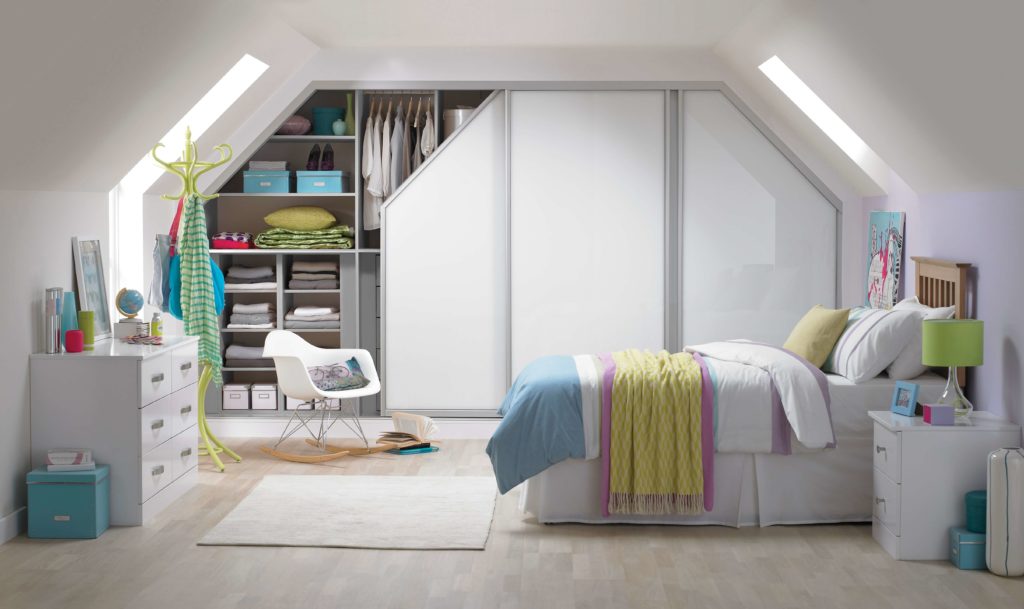 1. You'll gain way more space
If you look at your current freestanding wardrobes you'll notice there are gaps above and to the side which is a complete waste of space. Not only is this space a magnets for dust, it also is very tempting to stuff things on top or down the sides.
While fitted wardrobes are tailor-made to fit the full height of your bedroom. Even if your space is an awkward shape (like an attic room or one with small alcoves) a fitted wardrobe can turn the tightest space into a beautiful place to store all your belongings.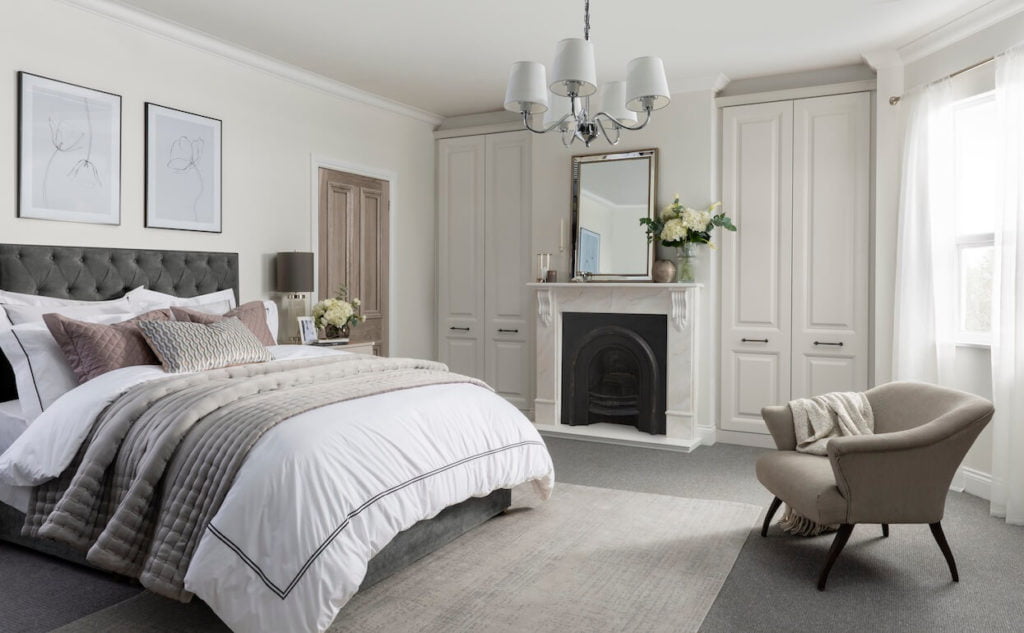 2. You're adding value to your home
Although it may feel like a big investment to splash out on fitted wardrobe (especially as you can't take them with you when you move), most estate agents will tell you that potential buyers love them. In fact, you will find that fitted wardrobes add value to your home when you come to sell, especially if you live in an inner city area where storage is a considered luxury.
If you want to keep things simple, choose a company that will manage the work from concept to completion, and that will help with design and installation. This can avoid costly mistakes as well as stress.
In my bedroom makeover, I'm going to working with My Fitted Bedroom who I spotted on Instagram and came they came highly recommended. Not only do they have a huge range of door colours, finishes and internal fittings, they also handle the whole process from start to finish – taking the stress out of planning out fitted wardrobes.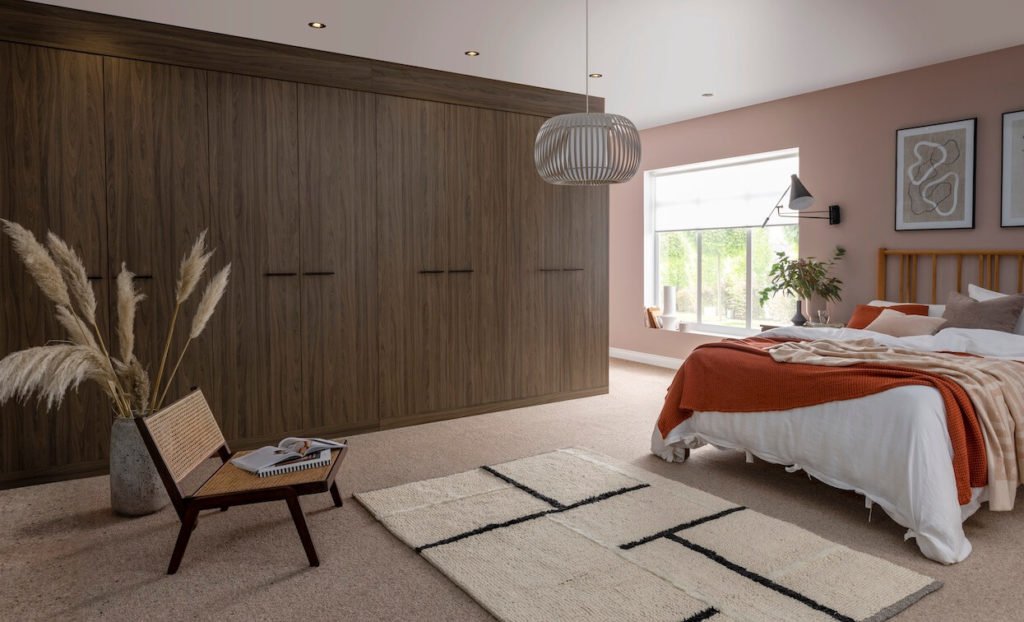 3. You'll love the endless style options
When it comes to you fitted wardrobes there are literally 100s of design options! You can let your imagination run wild when it comes to picking the fronts, colours and finish. Weather you want a country look or clean modern lines, there is a fitted wardrobe design out there for you.
One thing to think about – as your new fitted wardrobes will be a permanent fixture in your home – is to choose a style that feels timeless to you. It's a big Investment so you'll want your new furniture to complement your current room scheme yet still be flexible for future looks. One way to do this is to make sure you can paint the fronts, switch the handles or easily replace the doors when the times comes.
In my own home, I have gone for classic Shaker door fronts that match the rest of the carpentry in the rest of my house. I choose them in a deep navy which will look amazing – and is very on trends – but I checked with My Fitted Bedroom that the fronts can be painted. That way I can update the look of my bedroom in a few years (which, let's face, is more than likely!)
What design do you think of as a classic? Get thinking!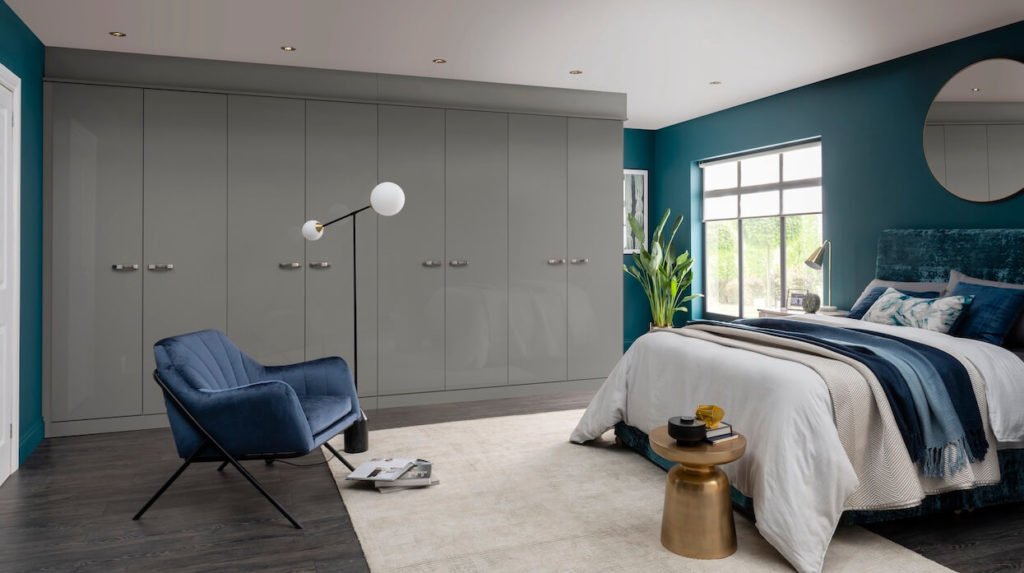 4. You'll get more space saving options
If you're short on space, opt for sliding or bi-fold doors. Why? Because you don't need so much room for them to open fully.
Another space saving hack is to choose mirrored door fronts as they create an illusion of space, bounce light around a room and you get a full-length mirror without taking up valuable floorspace.
If you have tall ceilings, get your wardrobes made to the very top to maximise space. Make your fitted wardrobes work for you.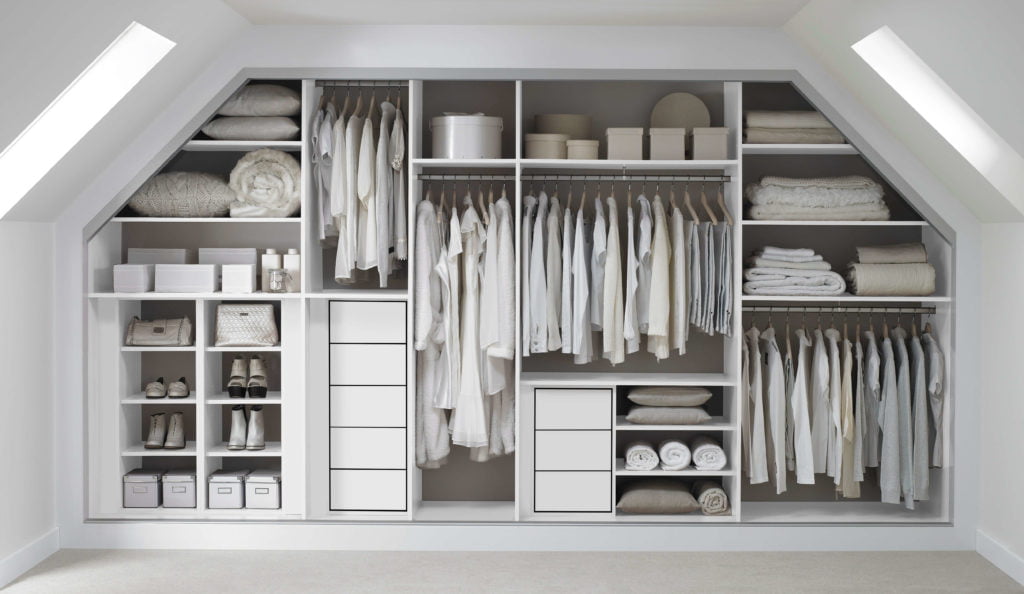 5. You'll have clever internal storage
The design inside of your wardrobe is just as important as the exterior. Think about how you store your clothes, and what space you really need in your new wardrobes. For example, if you currently fold your jeans but would prefer to hang them, ask for lots of hanging space. If you are a jumper lover, then you'll want internal shelving to store them. If you have a large collection of jewellery, do you want drawers or hooks to store them neatly. And shoes! We can't forget about shoes!
You can even have an internal mirror, dressing table, plug sockets for hairdryers, and mirrors fitted internally in your fitted wardrobes so that they work harder for you. The internal options are endless.
After reading this post, I bet you now see why fitted wardrobes are crucial to your next bedroom makeover. Daydreaming about all the storage options alone will convince you to get bespoke wardrobes made. Think how organised your life will be and how much happier that will make you 🙂
For more fitted wardrobe inspiration check out My Fitted Bedroom or follow them on instagram or facebook. Thank you!
You May Also Like
6 STYLISH BEDROOM STORAGE SOLUTIONS
7 WAYS TO MIX PATTERNS IN YOUR BEDROOM
YOUR ESSENTIAL BEDROOM MAKEOVER GUIDE