There is something about Orla Kiely's 70s inspired motifs of apples, pears or leaves in burnt orange, green or red tones that is so familiar. They remind me of the wallpaper, curtains and blankets in my Welsh Granny's spare bedroom that me and my sister would sleep in as children.

Over the past 20 years she has put her eye-catching patterns on her furniture, ceramics, wallpapers, stationary and now bins! Fans of her work get so obsessed with discontinued designs and lines, that they go for silly figures on eBay. They are instant collectables.
So in homage to Orla, I've done a round up of her most iconic designs and patterns from her latest S/S 2015 home collection. With the latest fashion movement on the high street focusing on 70s shapes, patterns and prints – Orla's prints are bang-on-trend today then ever before.
Are all these fun and funky patters are grabbing your attention? Fancy adding a spot of Orla to your kitchen? Then you can #Win a stunning Brabantia Bin covered in one of Orla Kiely's designs. To enter please click here.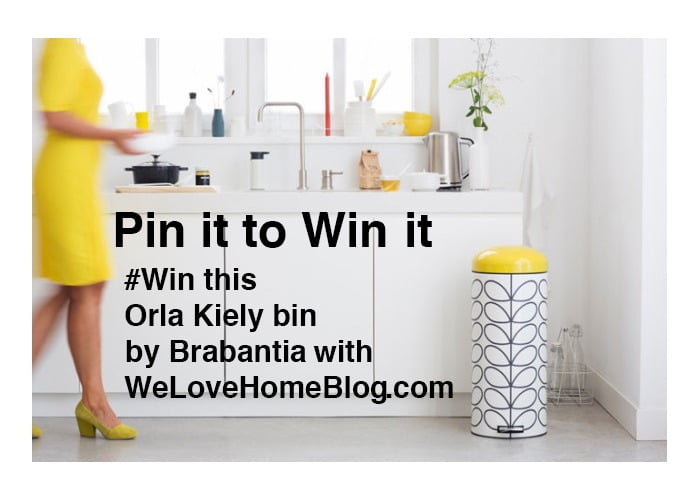 'We have added some fun to an object that we all use every day. I would be very happy to have one of the bins in my kitchen at home,' says Orla.
And so do we!

With thanks to:
Orla Kiely, ww.orlakiely.com
Harlequin Wallpapers, www.harlequin.uk.com
Brabantia, www.brabantia.com


To learn a little more…

http://blog.brabantia.com/2015/02/orla-kiely-capsule-collection-brabantia-bin/