Despite what all the property shows on the telly say, buying your first house is not easy.  You have to put in loads of preparation before you can even start looking at places. I bought my home smack-bang in the middle of a crazy house boom. I spoke to loads of property experts and got some great advice that I'd love to share with you. Here are my four key tips to turn you from punter to super-buyer!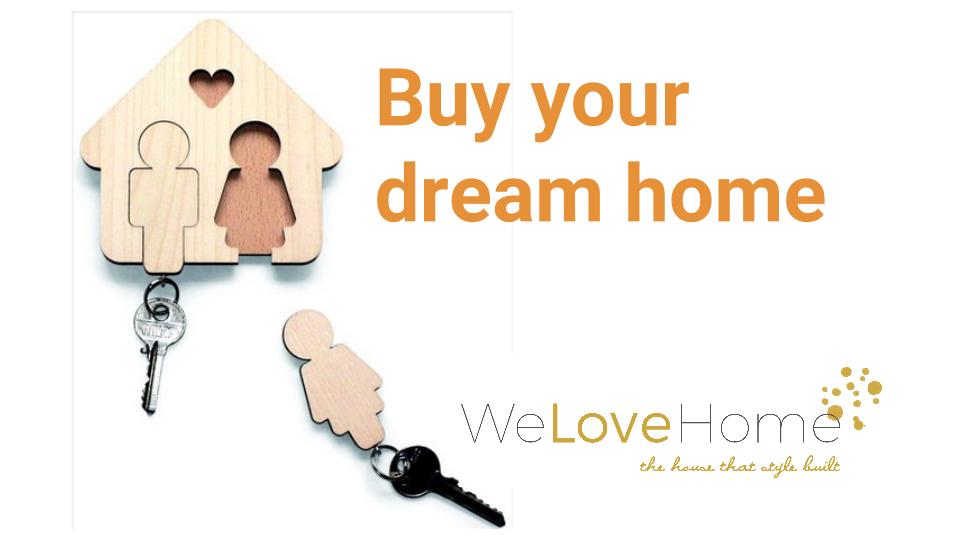 1/ Start saving
Money! Money! Money!  When buying a new home, you're going to need every penny. My advice is simple – start squirrelling away cash. A jam jar full of spare coins will soon add up and will help pay for things like local searches or a van to move your stuff . Look at where you spend your money, and try to make small cuts. Do you really need a £2.10 takeaway coffee on the way to work?  Cut back, and in a month you'll save £42. That's £252 in six months! It really does add up. And get your finances in order [my blog post here which covers this in more detail]. Start a spreadsheet (I love a spreadsheet) with all your contacts on and budget how much you will need to spend, including moving costs. For me, in total, estate agent fees, solicitor's fees, mortgage fees, searches, moving costs – and stamp duty – all-in-all was £10,000. Website Money Saving Expert has a stamp duty calculator, which I found helpful when the changes were brought in last year. Keep track of your money then  you'll know exactly how much you can afford to spend on a property.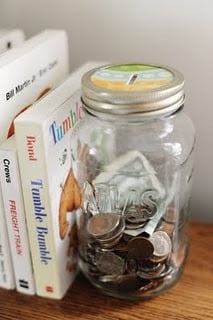 2/ Get your people in place.
When you start house-hunting, shop around for the best solicitor, surveyor and mortgage advisor you can afford. I called round four local estate agents to value my flat, each gave wildly different values. In the end, I went for the one I was most confident would sell my place for the best price, but as I had spoken to other agents, I got him to match their fees and throw in a free EPC report. My solicitor was suggested to me by a friend who works in property. They were not the cheapest (I got four solicitors to quote me) but again was confident they would deal with the tricky sale quickly, which they did, saving me lots of money in the long term. Surveyor – again, I called around to get the best quote. Phoning and speaking to people helps to get relationships built and if people like you, they will want to help you get moving.
3/ Get connected.
I found online search engines like Rightmove or Zoopla the easiest way to see new properties. I set up several searches on their website, so several times a day I was emailed new properties. I also downloaded the app to my phone which I could check when I had a spare moment (like on the bus). As soon as I found a house I liked the look of, I called the estate agents that very moment to book a viewing – early birds catch worms. As I freelance, I had the luxury to go see places there and then. I did try going into all the estate agents offices and chatting to them and signing up on their mailing lists, but I found in general, they a/ never called me b/ sent me info on flats I hated. WARNING: In Brighton, there is a growing trend to go see houses at an 'open day'. This experience reduced me to tears several times. On average 10–15 sets of potential buyers would be invited to view a property at once, all climbing on top of each other,  looking in cupboards and asking the same questions. Imagine that many people going round! If you can, go see the place before the open day, or after. Save yourself the tears.
4/ Get ready.
This is key. I had my solicitor booked in, my mortgage in principle arranged, my money set aside for the deposit and fees, and my flat sale was going through smoothly and quickly.  But I still couldn't get offers accepted on places I liked. Why? Because I was  competing in a market flooded with buy-to-let investors who could slam down cash on the table [see my feature about that here]. How on earth could I compete?  So, what I did was sell my flat in the summer when the market was good and moved out into temporary housing. At every viewing I told the estate agent, 'I'm in a friend's spare room so I want to move into my own place as soon as I can. I've spoken to my solicitor who promises me he will push through a sale in six weeks. I've got my mortgage ready to go. I'm keen for no delays.' That is music to an estate agent's ears. How do I know this? Because this is what an estate agent advised me to do. See, chatting to people works!
When the moving day comes around, make sure you have insurance in place. If your telly gets smashed by your delivery man (or by you) are covered? It's worth looking into. Money Supermarket have come up with a handy check-list of all the things you need to prepare for on your big moving in day. Check it out over here.

Tick to all of the above? Well, now you're ready to start looking. All you've got to do is find the place!
If you want to know what happened to me and my house buying, click here

** Disclaimer. This is a sponsored post. All opinions and thoughts are my own.