No outdoor space? No problems. We'll show you how to add vibrant leafy greens to your home to create a designer indoor garden.
I find that filling my home with living, breathing plants helps me relax and chill out even though I tend to kill them off by over watering them.  Plants are a great way to soften hard corners in an empty home, and add personality to your space plus they grown more when you talk to them. Rather than shove a plant pot in the corner of your home, why not use make an indoor garden in your home. Take a look at these very stylish (and clever) interior designer tricks to show off your foliage in your pad.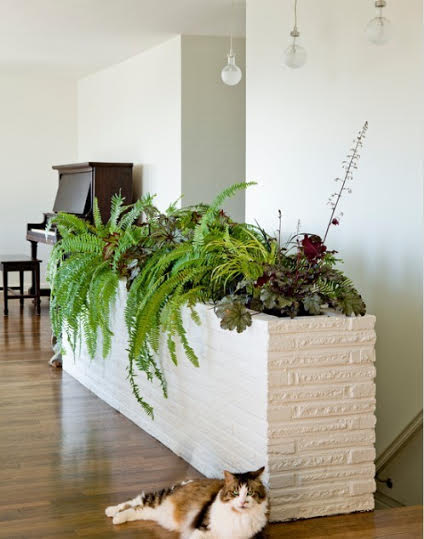 1/ Any corners of our home can be turned into mini gardens. I love this idea of transforming a staircase into a living wall full of blooms. It just looks so healthy and cool. If you have green fingers, you could try creating your own living wall made from leafy plants. Rough exposed brick walls remind us of garden rooms. Not only will it turn heads, but it will make indoors a healthier place to be.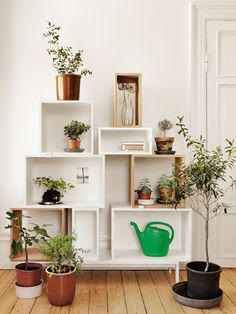 2/ Why not make a 'living wall' yourself from recycled materials like these packing crates or wine boxes. Cute idea hey? Fill corners of your home with unexpected sprigs of leaves. You can even move this instalation around the room to create a leafy haven wherever you need it.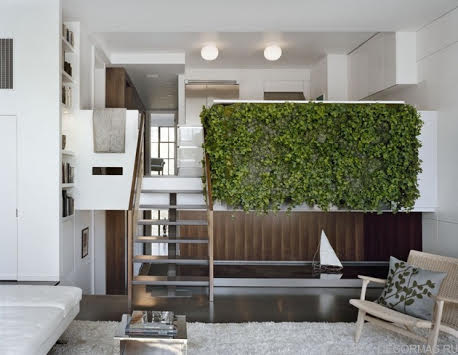 3/ You've probably seen walls made entirely of plants in trendy bars or hotels. This is amazingly effective but hard work to keep alive in a real home (who has the time to water them). But just looking at them makes me want to take a big breath and… relax. Doesn't it look as if the room lives and breathes? One day, I WILL do this!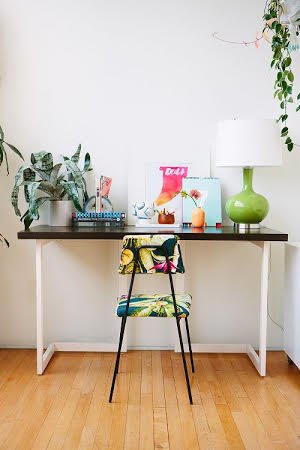 4/ I spend 90% of my time sitting in my home office. On my desk I always have two things – a burning scented candle and a small vase full of seasonal flowers. The combination of the scent and the blooms make me feel as if I'm sitting in a gorgeous garden (well, sometimes) and helps me focus when it comes to stressful deadlines. And scientifically, plants are proven to help to eliminate excess CO2, as well as aid productivity and concentration. I love the way this chair has been covered in a bold tropical print. Makes me feel very inspired to copy this look at home.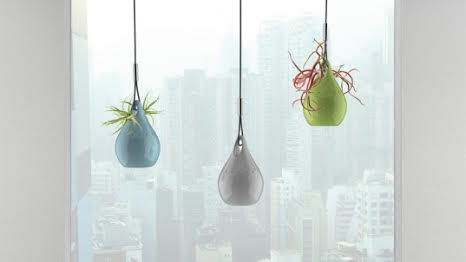 5/ I love these hanging planters from Chive. They break up horrible soulless windows with pops of natural colour. They also do amazing suspended windowboxes called 'Ragna' which are right up my street. 
6/ Wall planters will be the go-to for wall decoration for modern homes, just so you know. Here, some Ikea kitchen shelves have been filled with growing leaves that can move around the home at will. I like the idea of filling them with growing herbs for cooking. 

7/ Now THIS is what I'm talking about! Ever since I spotted this idea at a location house about five years ago, I've wanted to steal it for my home. Don't you think it looks like an indoor garden? Yes, picking up the leaves off the floor as they drop off would be a pain. And yes, my dog, Teddy, will scratch at them constantly, but I think combined with the wooden furniture, it looks wonderful and tranquil. So now I'm going to scrap formal flower displays and instead go for large branches or twigs, bringing the outside directly into the home.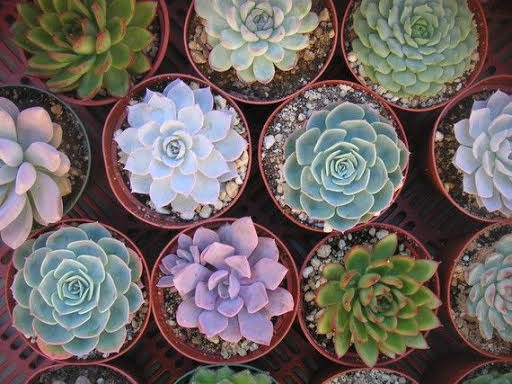 8/ I've been obsessed with succulents ever since I started growing them last summer. They are cacti without the attitude, and I love their soft-to-touch leaves, bright colour combinations and pretty patterns. I like to sprinkle them around my garden, popping them in unusual places.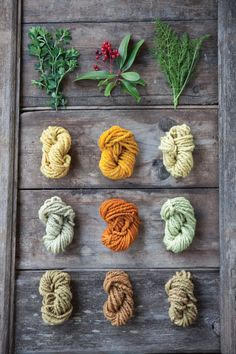 9/Creating an indoor garden is all about creating a greener universe. Look out for fabrics coloured using natural dye. I love the irregular staining and tinting found in plant and vegetable dyes. Try painting your walls in organic paints in lush colours of the forest, and then finish the look with a selection of your favourite plants scattered around your home in imaginative ways.
So no matter where you live, from a tower block to an inner city small flat, there are easy ways to bring nature into your homes to make your living space a sanctuary from the stresses of modern-day living. Just don't forget to water!
I've joined a new blogging group called #urbanjunglebloggers who have lots more ideas each month from a broad range of bloggers writing about funky planting and urban growing. Check them out for more more ideas on how to get inspired to add plants to your home!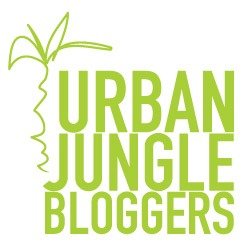 //All the images above are for illustrative purposes only/Thanks to Pinterest.