Ah, May! Not only is it my birthday month but there are two lovely bank holidays, so for me it's all about parties, pressies and the faint whisper of summer just around the corner. This is my round-up of what I'll be exploring this month for my home and news on the latest interior shopping trends.
Sunshine with splashes of rain makes rainbows.  That is why I love vibrant new Cloud print by Cath Kidson – the fluffy white cloud design cheers me up even on the wettest of days. I'm in love the splashes of yellow added to the mix. I'm tempted to wallpaper my guest bedroom in this design.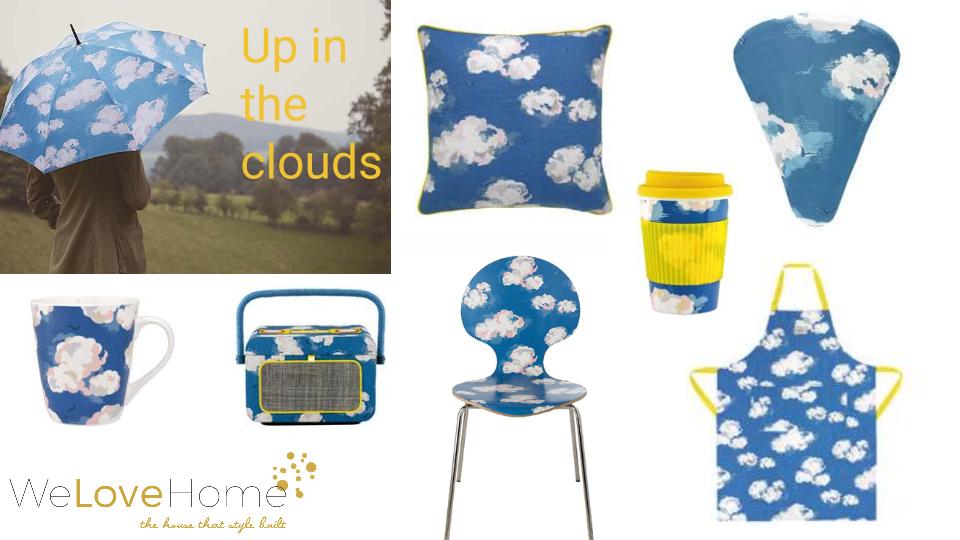 Mug. Sewing basket. Chair. Umbrella. Bike seat cover. Cushion. Apron. Travel cup.
I've had some great news this week… I won the blogging award I'd been nominated for last month by the design team at bathrooms.com, in their Home DIY Blogger Awards for Best Home DIY Tutorial.  I even get a trophy!
I won the award for the little DIY videos that I've been posting on YouTube and my blog. I was chuffed to bits and have to thank my boyfriend, Joanthan Jones, who has filmed and edited all my little 'how-to' videos.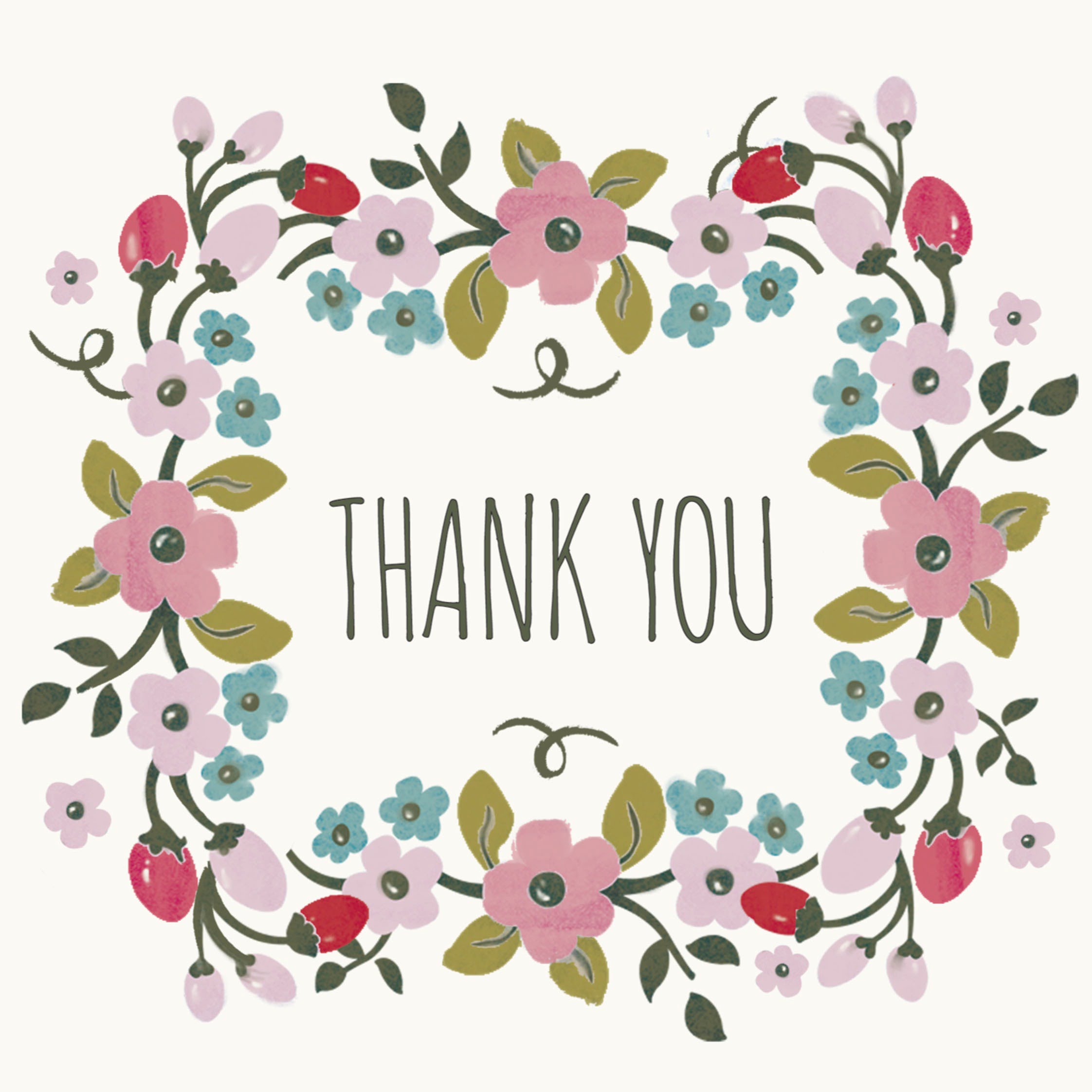 Back to earth, and with all these bank holidays on the horizon, I always plan to read lots of books. But in reality, I'm usually up a ladder painting until the small hours. This is why I love a good coffee table book and The Pattern Sourcebook by Drusilla Cole is a feast for the eyes.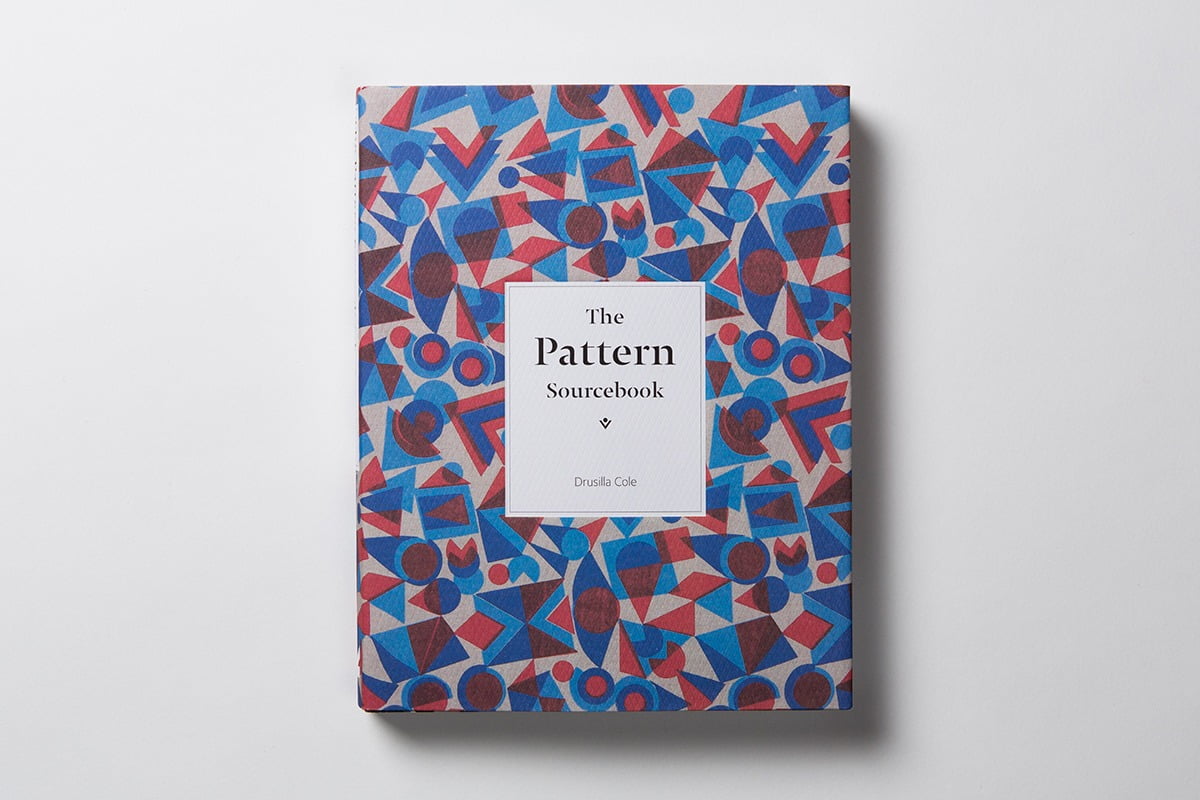 It's filled with designs, motifs, prints and repeats from dating back to the 1800s right up to this year. And as it is arranged by colour rather than by era, it's helpful when you are looking to add a bit of pattern to your room. I love these two 1930s ladies and (randomly) paratroopers patterns. This is the type of book that my best friend, who knows me so well, would buy me.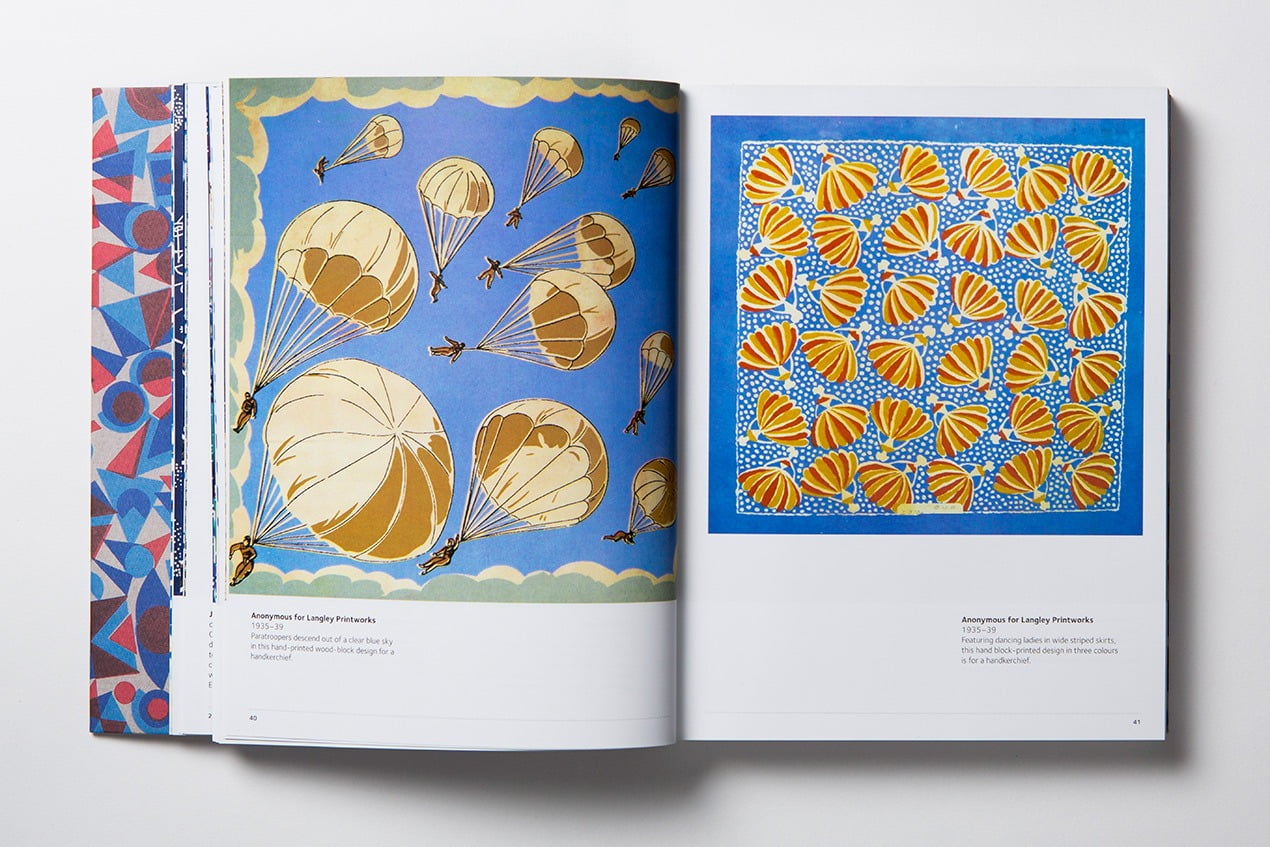 When Jonathan moved in with me last month, he brought several boxes of mysterious wires with him which have been whisked up into the loft. My pet hate! Brilliantly, the very clever people at Ikea have come up with a super-smart solution, with hi-tech furniture from their Home Smart range that will charge your phone/iPad – so no more wires and no more mess!
The range includes floor, table and work lamps and two bedside tables, with integrated charging pads for every room in the house. I really love the bedside tables as I always forget to put my phone on charge at night. Starting from £30 from www.ikea.co.uk.
Since I signed up with BlogLovin I've been discovering amazing fellow bloggers from around the world, all with a fresh approach to interior design. So I've decided to start my own 'Blogger of the Month' top pick – and this month's winner is… drum roll please… I Spy DIY – ta-dah! It's a blog that waves a very stylish wand over DIY projects.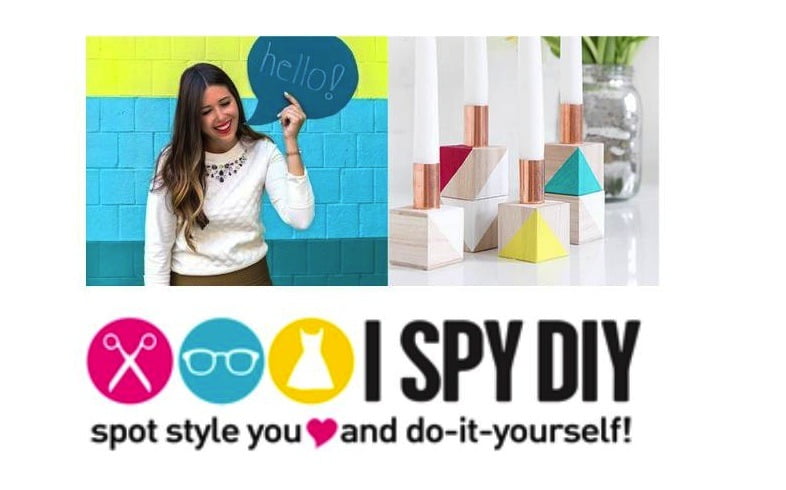 The brains behind this outfit is New Yorker Jenni Radosevich, who has a keen eye for very sexy makes that you would actually want to do at home. From concrete candlesticks to copper test tube vases and sweet display ideas, she has it covered. Even Martha Stewart has given her a nod of approval! I love her little videos for ideas to try at home, she inspires me to make more of my own.
May just shouts HELLO SUMMER! It's that time of the year when I start planning my festival season. This year the biggest festival I'm going is Glastonbury, but I also love little independent bashes as it's easier to explore the site, and you never feel as if you're missing out on anything. At Wilderness Festival a few years back, I discovered pop-up saunas run by Bathing Under The Sky, who pitch up beautiful wood-burning saunas and barrel hot tubs in a secluded corner of a field. OMG, there is nothing like that clean, fresh feeling at a festival after several days of camping!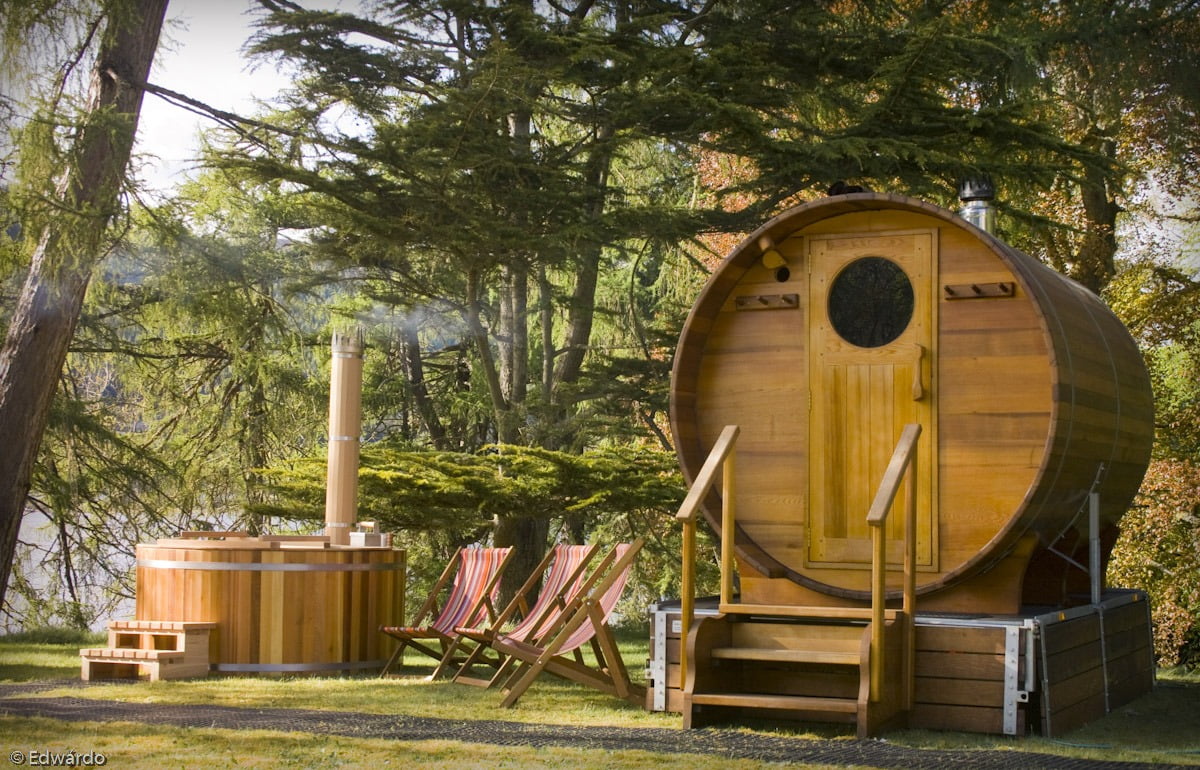 If you watched my video here, you would have heard my ideas to put a sauna in at WeLoveHomeBlog's headquarters! Right now, I'd settle for the hot tub bus stopping outside my house to get the summer feeling started.
That's my plans for sunny May. I'd love to hear what you're planning to get up to, so get in touch!