First on my home's 'to-do' list is my kitchen refit which (fingers crossed) is starting this month. I've planned out a 100 kitchens for magazine shoots, shows and TV but I have never done this for myself. I got myself in a right pickle about what to choose.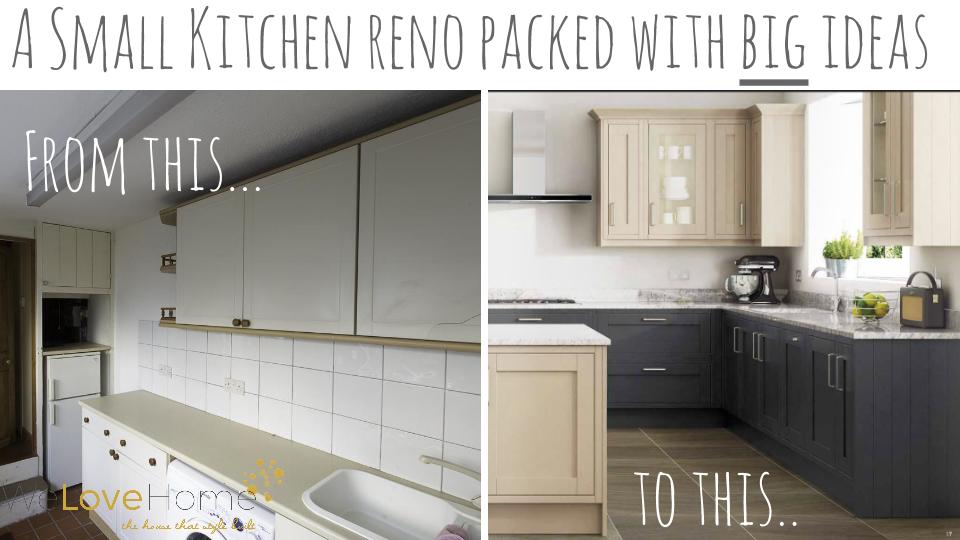 For what seems like forever, I've been plotting my ideas for my 'urban kitchen' on this Pinterest board. What's great about pinning lots of ideas to a mood board is I could see a theme developing. Lots of marble, dark painted kitchen fronts with touches of copper and blackboard paint….ermm…now where had I seen that before? To my time spent in New York! The coffee shops have a very similar look – all sleek lines and vintage touches.
As soon as I made my mind up, I was drawing inspiration everywhere. Around the corner from me is a cool bakery – The Flour Pot – which is exactly what I want my kitchen to look like. Now I pop in most days to check out the copper pipping shelves and the black and white tiles (and spent a small fortune of their amazing coffee and rye bead.)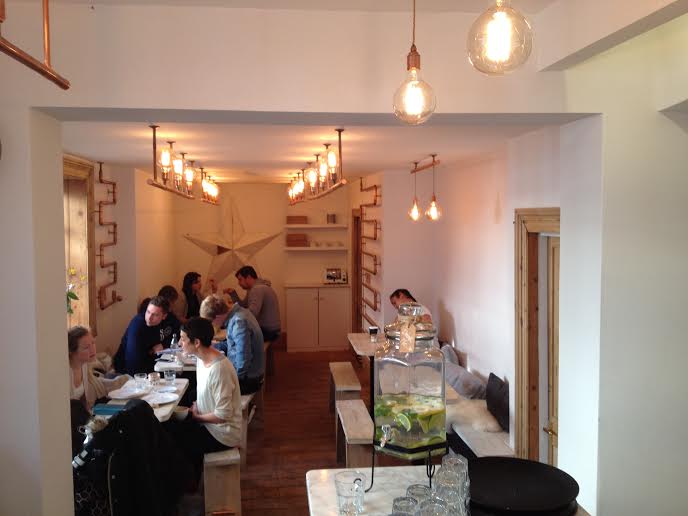 I'm going for a fitted kitchen by Symphony in a deep grey shade (randomly called Olive) and then I'm going to add lots of my own touches with reclaimed handles and taps. I found two glass door fronts in the street which will make perfect cupboards on the walls.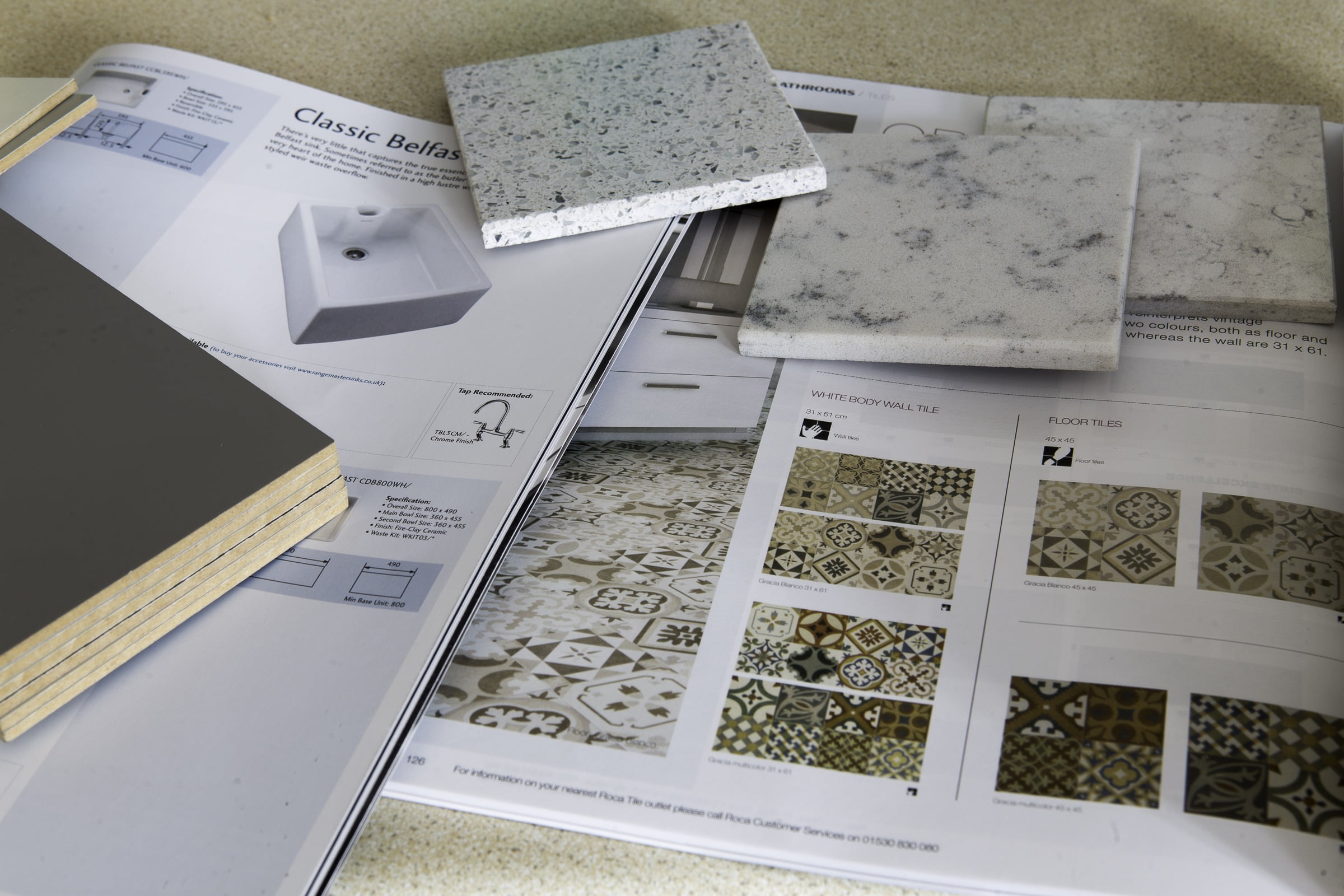 At the moment, my home is filled with bits of worktops, door fronts and tiles. I'm torn between a light grey and almost black cupboard front, but I know for sure I want copper taps.
Luckily, I've got the expert help of of kitchen expert Russell Sargent from Parker Kitchens, I'm working out how to make the most of my TINY cooking space. He spent a morning measuring up and trying to squeeze in as many cupboards as he could without over crowding the space. We've got to fit in so much in a small space and how to lay it out to the best. Trying to squeeze in a cooker, fridge/freezer, washing machine and dishwasher in the tiny space was a challenge to say the least, and leave room for storage for all my pots and pans.
And this is what he came up with – clever isn't it? A 3-d version of my new kitchen/coffee shop. He's repositioned the fridge freezer to one end to create a tall unit. Then next to it in a tiny gap of space we've got a floor-to-ceiling slimline pull out unit to house all my spices. Then a run of base units which are going to house – a dishwasher and washing machine. A lovely freestanding range – for that New York look. Then for all my pots and pans, I'm going to put in corner cupboard. And then I'm going to get lots of shelving made from reclaimed scaffolding boards and copper pipping. Up above the windows, I'm going to put in a high shelf for all my china.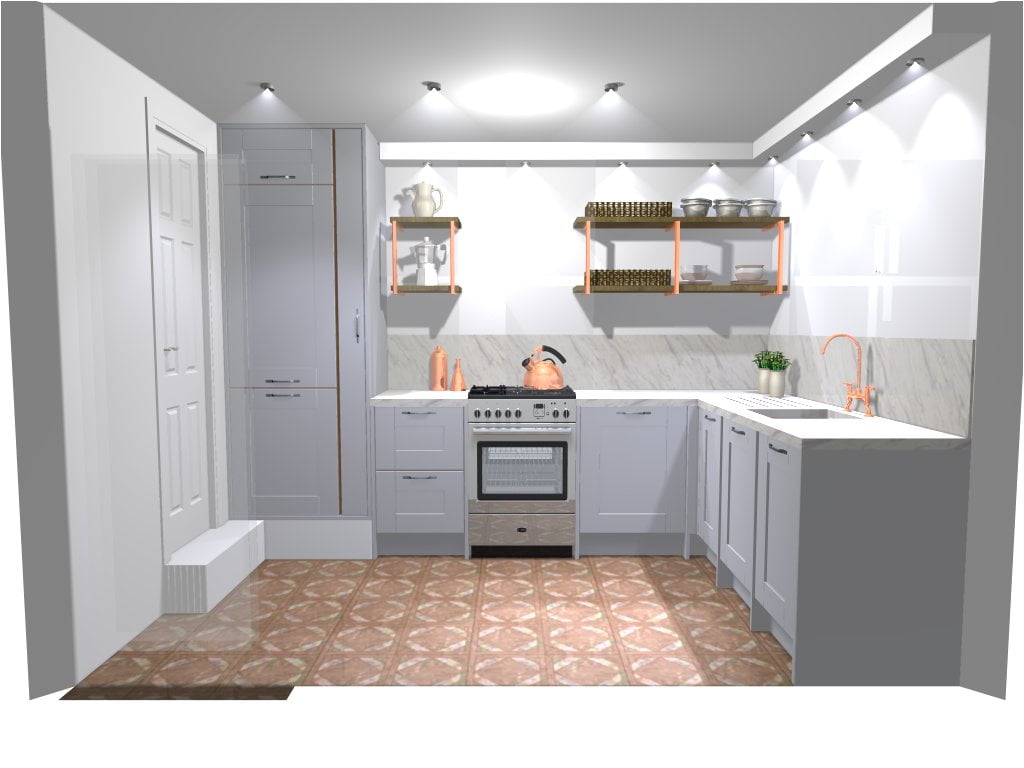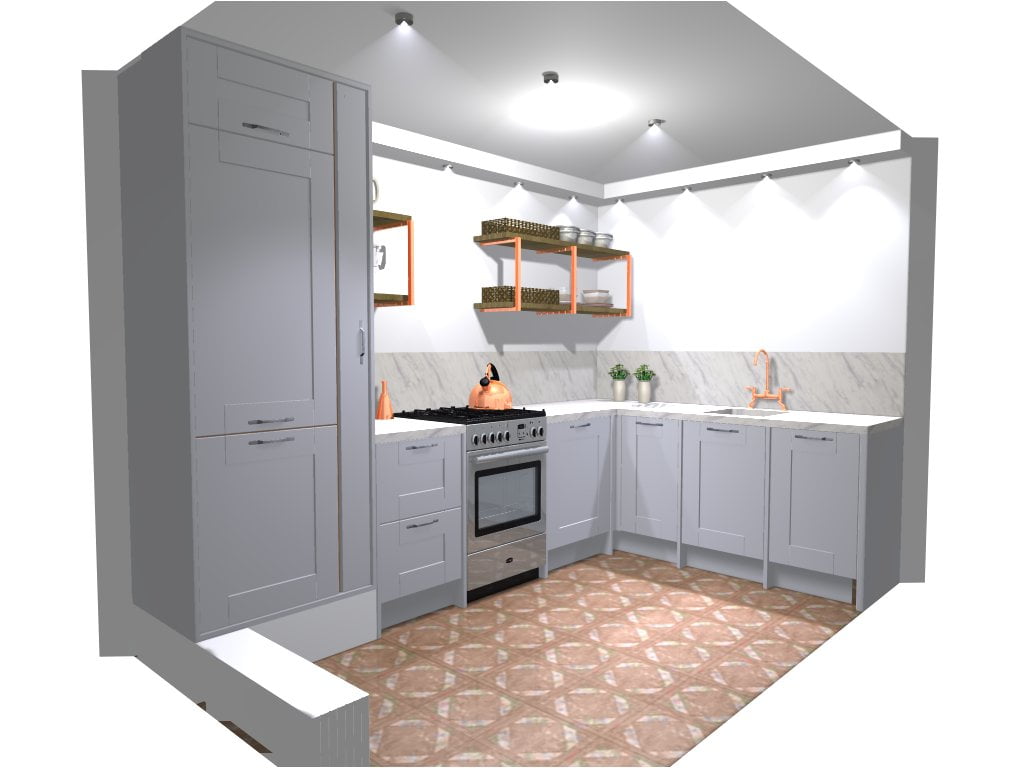 Then I'm thinking about the flooring.  A stylist's tip: in a tiny space you can be braver with pattern as it tricks the eye that the area is bigger than it actually is. So that is why I'm going to go for a black and off-white tiles on the floor. Admittedly, it will look busy but I think in such a small area I think my new kitchen will carried it off. Luckily these types of tiles are in fashion right so there is lots of choice out there (I'm in love with these ones from Bert & May).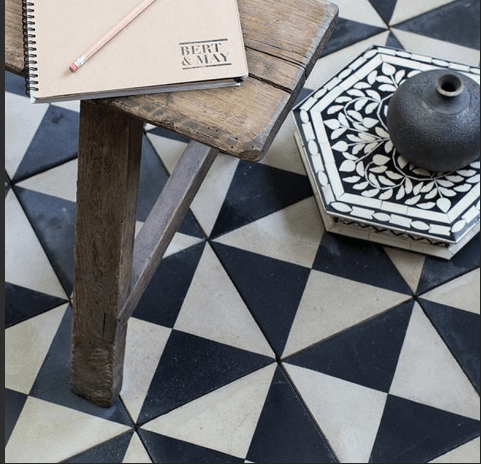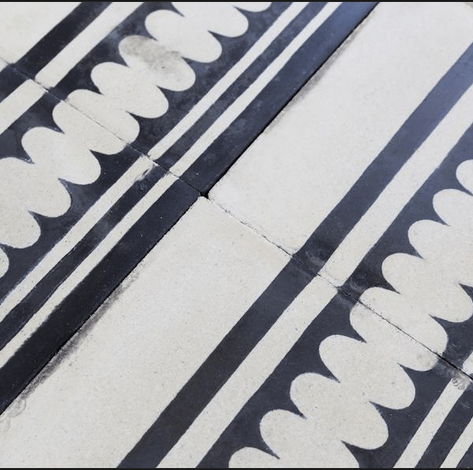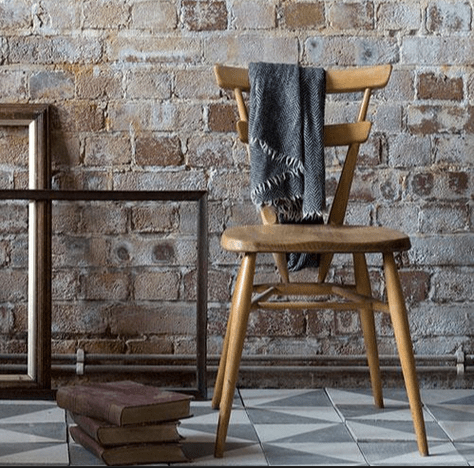 Now I'm just shopping around for lots of copper touches to add to my kitchen from taps to lighting – so expect to see a copper themed kitchen shopping page here soon.
I've started getting the bare bones of the reno done now. My and my friend Ben chipped out the old draughty windows to take measurement ready for smart new uPVC sash windows and a new back door from PolyFrame ready for their delivery.
So this week I finally picked my kitchen units – I'm going for the Cranbrook cupboards in Sage from the Gallery Collection by Symphony. It's on order (woo hoo). So I now have six weeks to get going – so slightly panicking over here. I need to get the builders in, to rip out the all the old units, re-plastering the room, dealing with the damp, knocking in a window, and managing the builders. The bit I'm looking forward to is all the finishing touches – the shopping!! – and cooking my first diner party in my new kitchen space. Just need to find that oven now…..
Follow WeLoveHomeBlog.com's board [Rooms] Urban Kitchen on Pinterest.