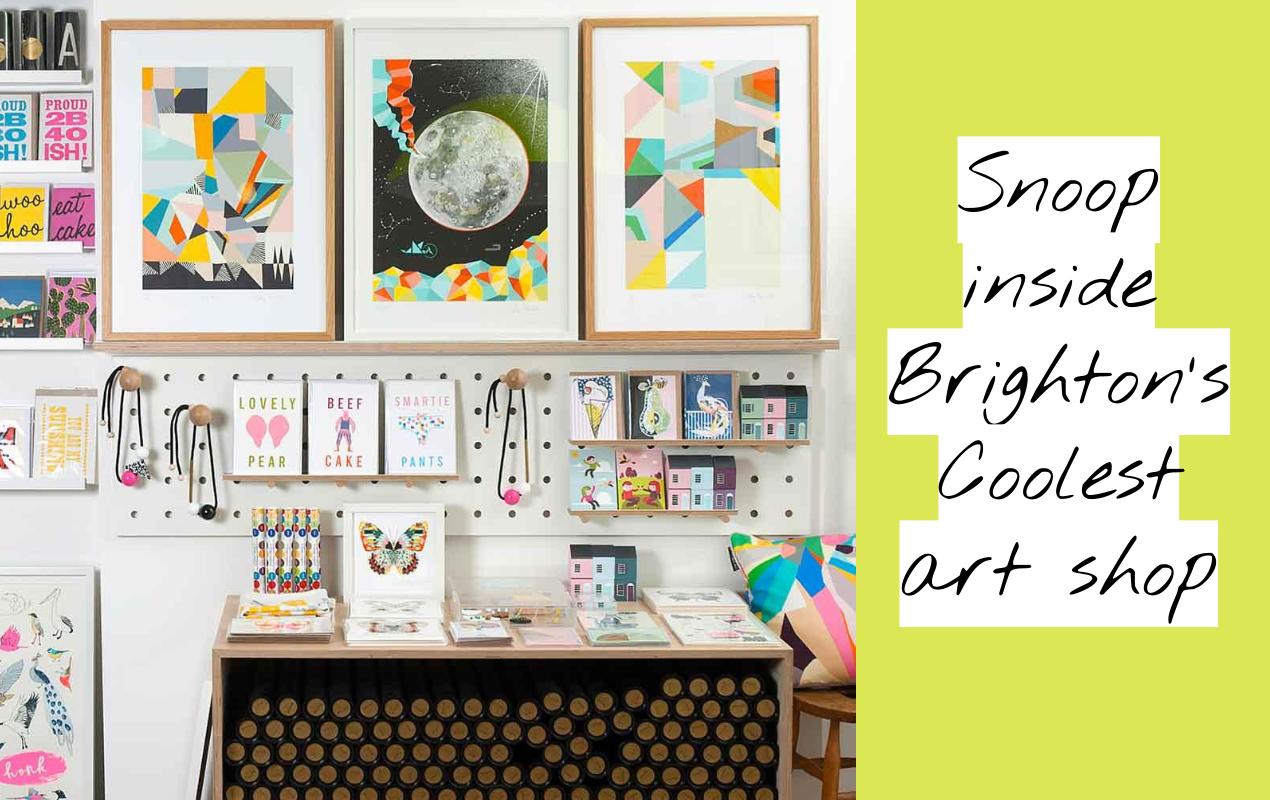 When propping around Brighton for magazine style shoots, my goal is to find shops full of fun stuff that will make my shoot look unique. I'm on the hunt for home accessories that you won't see anywhere else. I also like to team work propping with shopping for my own home – I LOVE MY JOB – and this is how I stumbled across Unlimited. Most likely the coolest art shop in Brighton and that is saying something, as there are many cool art shops here.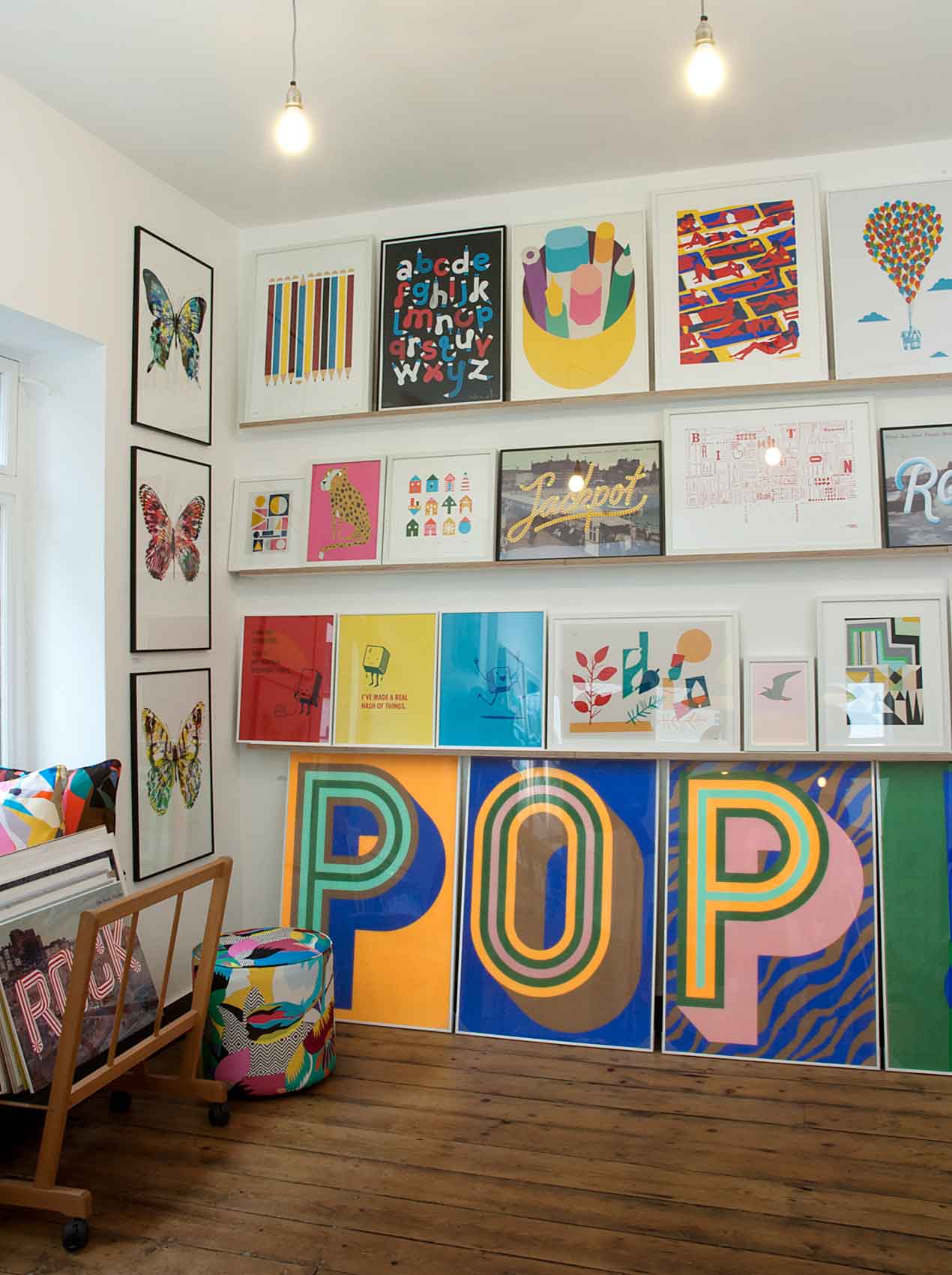 When Unlimited first opened their doors on Church Street – I was an instant addict. I'd casually pop in when in town, and come out with an arm full of post cards, limited prints, book bags and well, just cool stuff. Whenever I'm stuck for a present for my boyfriend, Jonathan, Unlimited is my go-to. He loves art and design (he used to work in an art gallery) and they stock limited edition prints by local creatives but at a price I can actually afford. A bird print by John Dilnot will set you back just £15. An Origami Boat pin that I'm eyeing up for my winter coat is a reasonable £22. And when the kitchen is finally finished, I'll be treating it to a tree tea-towel for £9. Designer bargains, I say.
I've spent a fortune in there – but luckily for me, Jonathan has been shopping there too for me (mainly as it makes his life a bit easier as I love every single thing in the shop).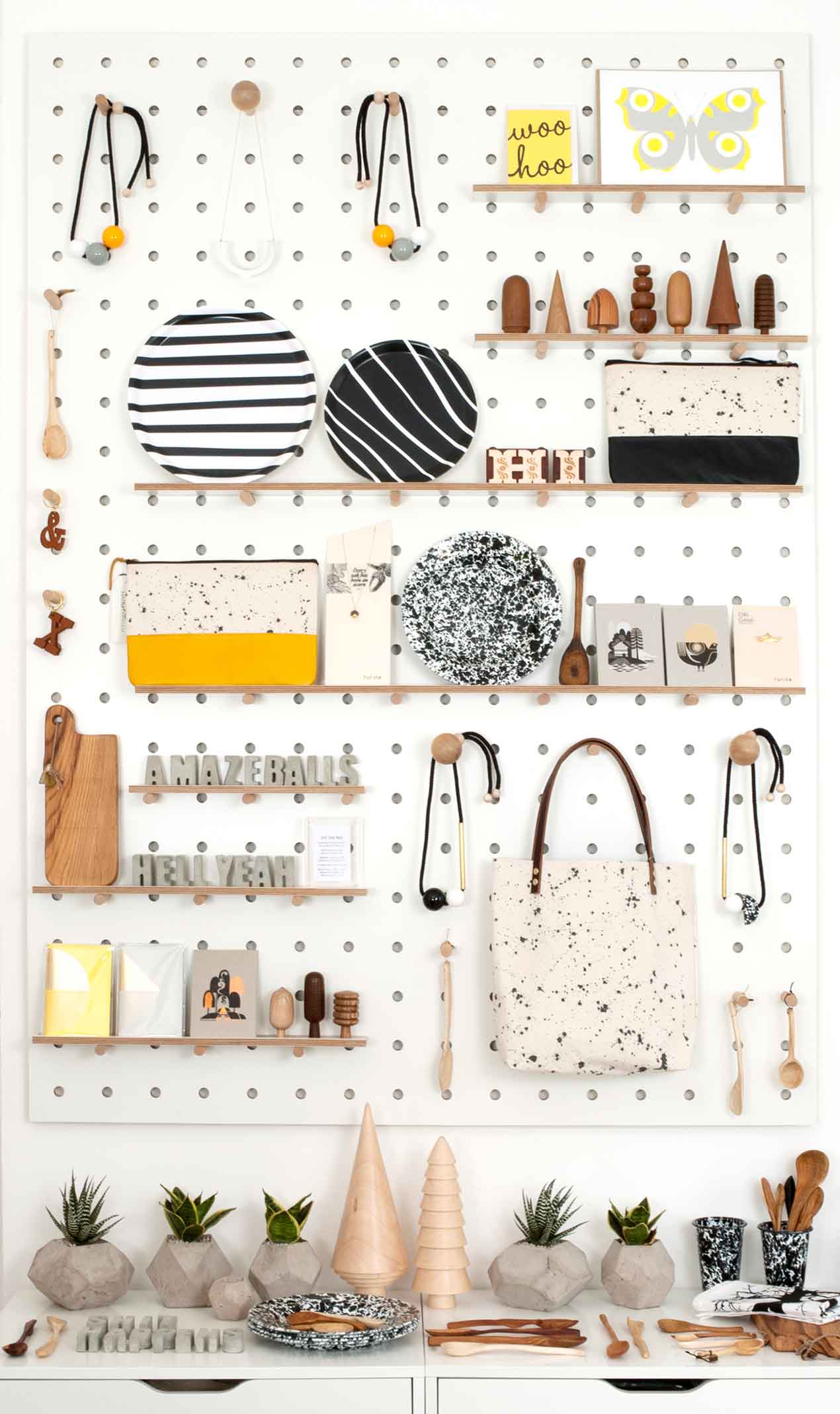 The interior of the shop is like a relaxed art gallery. It's a heady mix of white walls, peg boards shelving, large plan chests painted white, open windows and simple displays – and Sara, the owner, moves art almost on a daily basis to keep the space looking fresh.  This place is dangerous for my credit card is most recently they have also branched into home accessories like cushions, plates, foot stools, plant pots, trays…..
Not only to they stock art – but they commission projects challenging artists to come up with a body of new work for a theme. For Jonathan's birthday, I picked out two prints from their project called 'Four Play'. This was a mix of over 40 artists to come up with ideas in illustrative styles and creative typography using FOUR letter words and FOUR colours but in a select colour pallet. Get it? Four play! The result is a stunning collection of 40 limited edition prints. Thanks to a few well timed birthdays, we now own two for £45 each and we've hung them above the sofa.  We got this one below with 'LOVE' on it – and SLOW too – which is kinda fitting for us 😉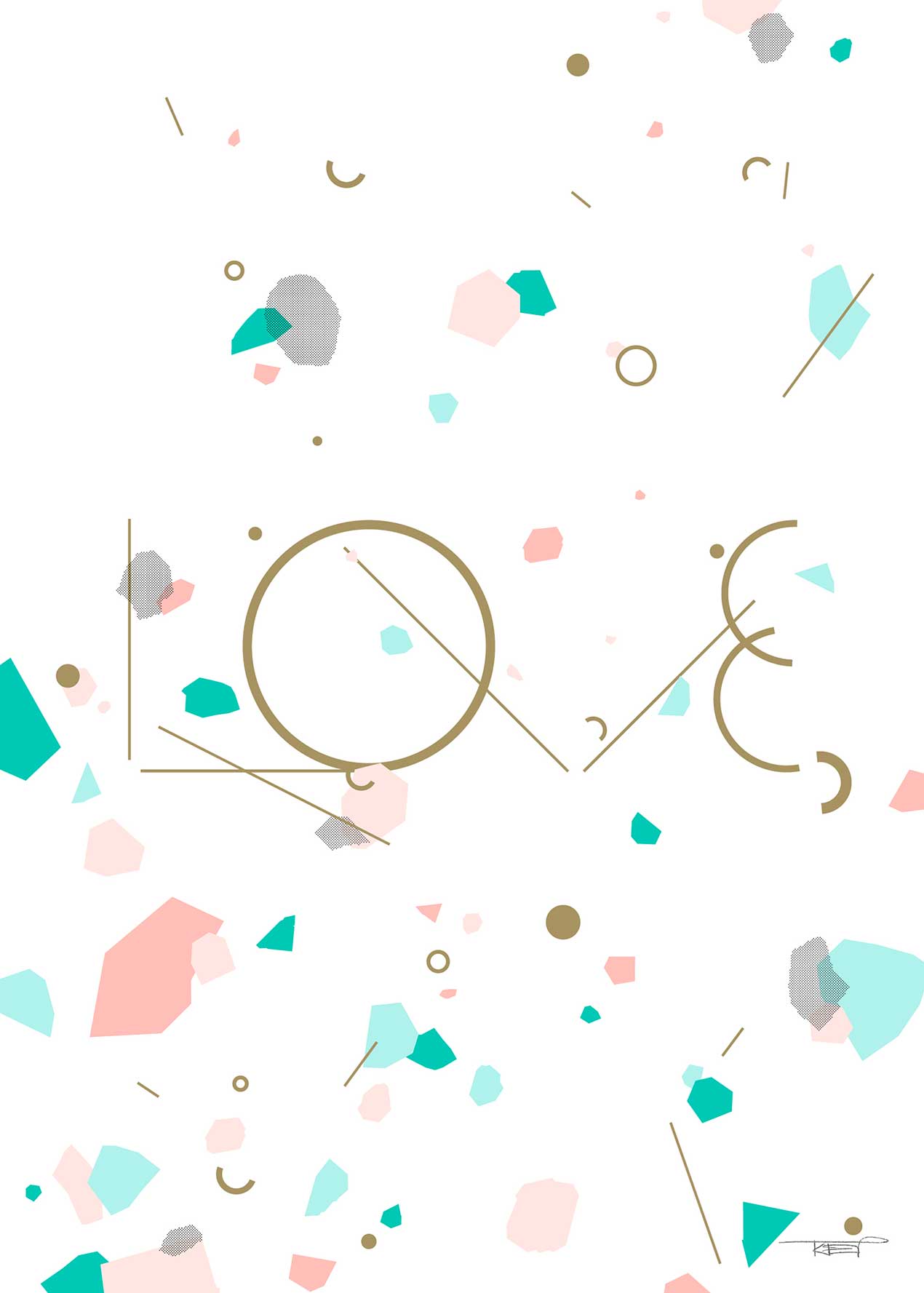 When my house is finished and I post the pictures on here –  you will notice lots of style ideas that I have stolen from this shop (my home is going to be a mix between a coffee house and an art gallery!) I thought why not pick out my style ideas to steal from Unlimited for you to test out in your home too: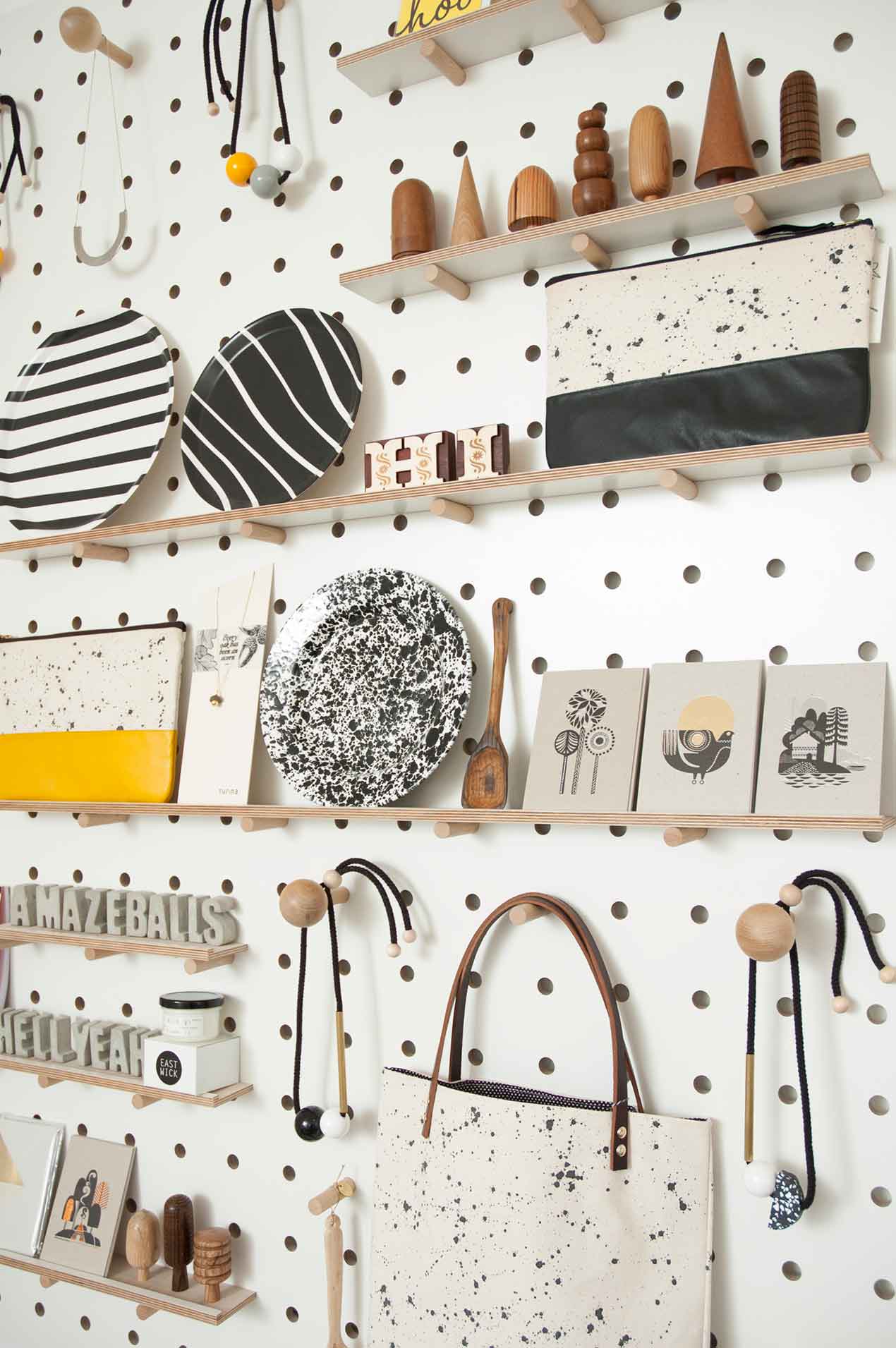 The stripped back floors for starters. Just lush. The white picture rails crammed full of  pop prints artfully displayed together in a rainbow of colours. The peg boards (swoon) – I'm sooo stealing this idea for my bathroom storage.  On my wish list is the concrete HELL YEAH letters (so much more on trend that circus letter and the like). I adore the simplicity of the designs – so I love they way the group black and white items together. If my home ends up looking anything like close to this at the end – I'll flinging open the doors and inviting everyone round to have a look.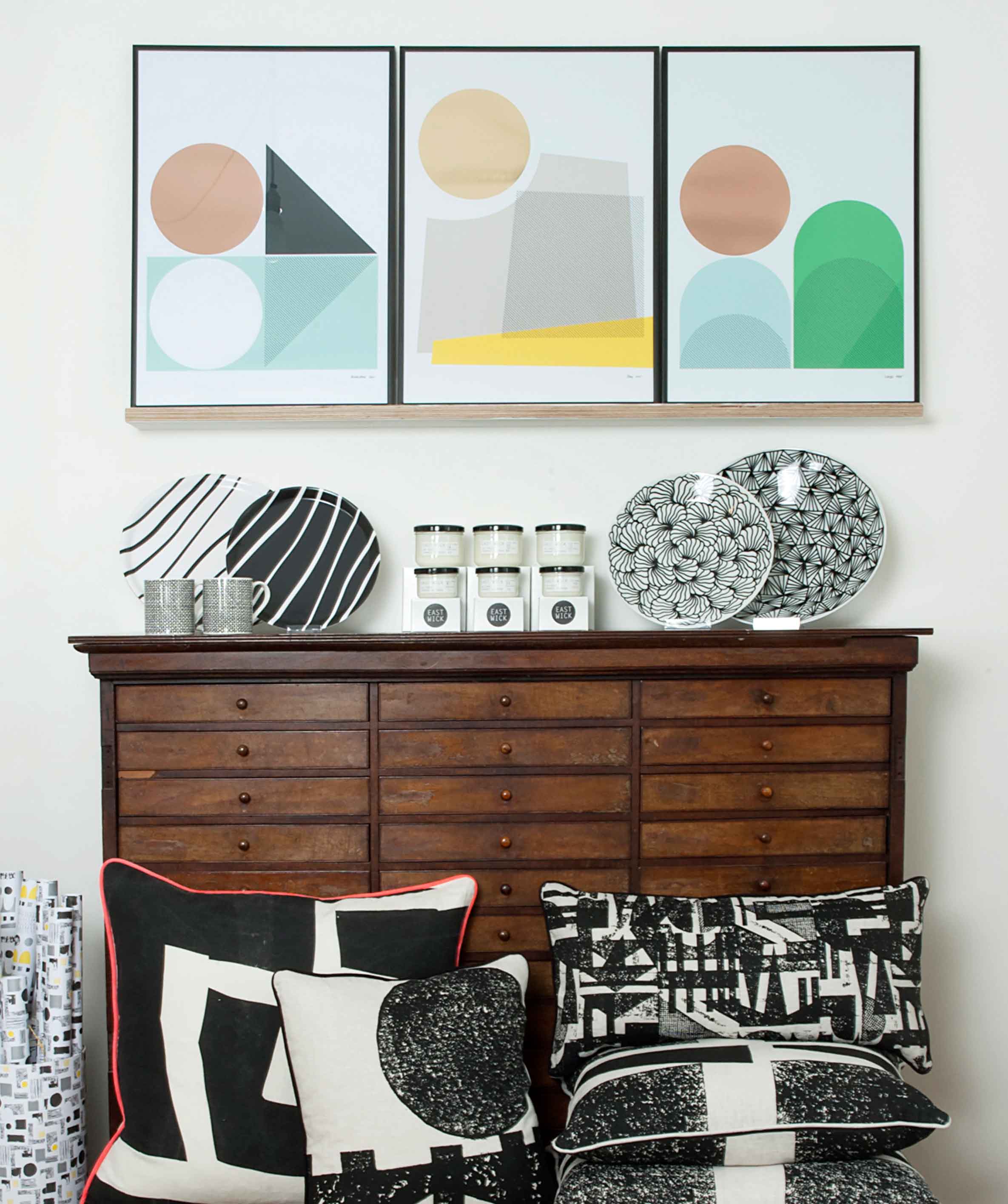 You don't have to come to Brighton to shop at Unlimited as they have a lot of stock on-line….but I think after reading this you'll really want to. That way you'll get to say Say 'Hello' to Sara the lovely lady behind Unlimited – as well as sneakily pick up ideas to test out at in your home. Shopping was never so stylish.
If you want to know other places I love to shop – why don't you download my Interior Stylist's – High Style – Low Budget' Shopping guide.