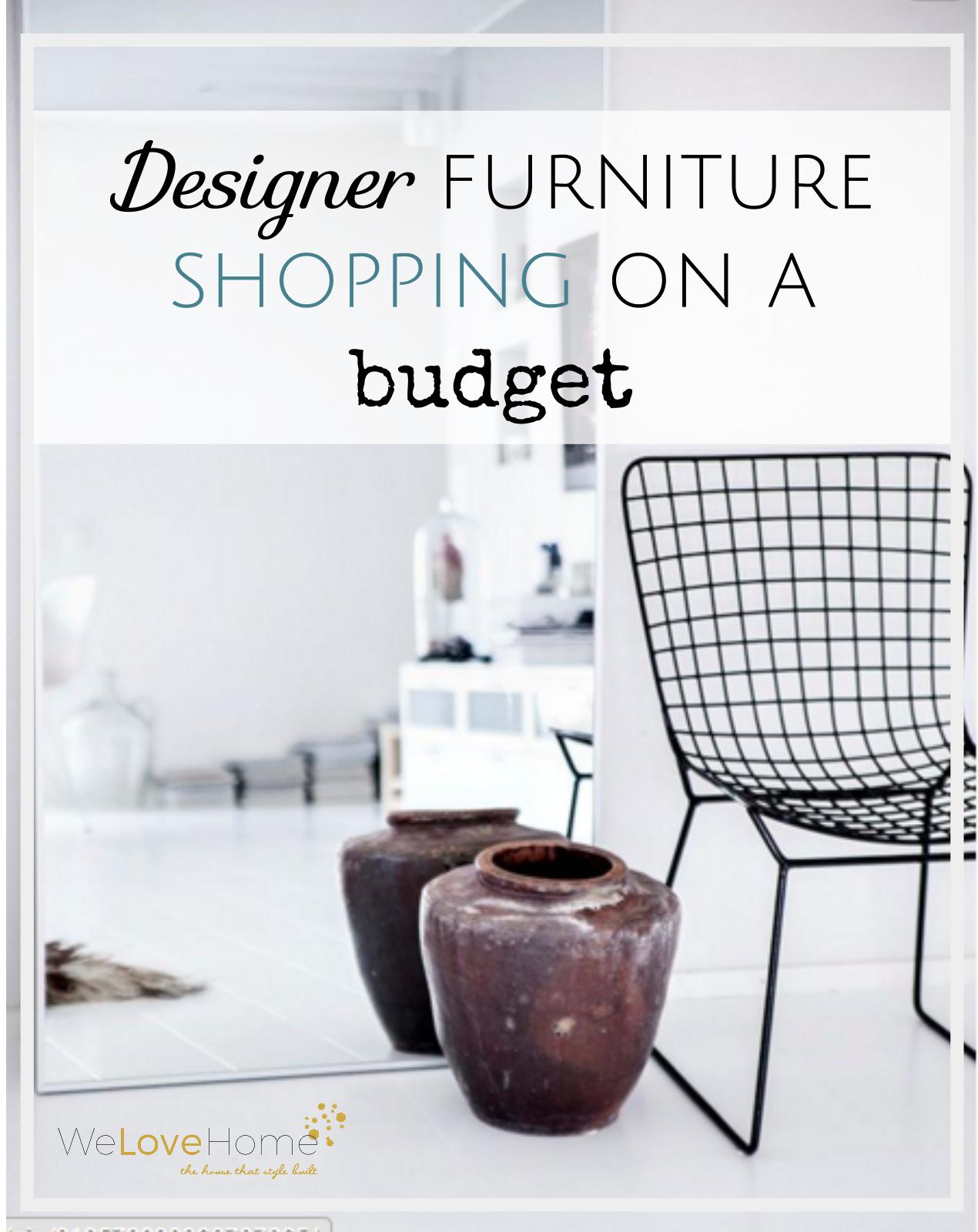 Over the years, I've developed a serious lust for designer furniture. I blame many hours spent pouring over the pages of interior magazines and perving over the home furnishings in the 'readers' homes'. With my own place, I've craved a few key designer pieces but the price tags have been out of my budget.  That, dear friends, was until I discovered the Knoll Sale.
I was squeaking with delight when I heard about the 10th anniversary designer sale at Knoll HQ in London through Facebook. They have up to 70% off leading designer brands from iconic designs, classic furniture to the very cutting edge – they have it all, and on sale.  As a newbie blogger, I was invited to go to the exclusive preview of the sale (joys!).
On the day, I was like a kid in a sweetie shop but instead of candy it was full of minimal sofas, colour pop statement chairs, marble tables in retro designs and funky side tables that was making my head rush and my heart pound. My inner-furniture-geek was let rampage in the showroom.
I'll be honest here – as much as I enjoyed 'ooh-ing' over the red felt sofas and stroking the chaise lounges, I was here on a very personal mission – to find the perfect chair for my new 'home office' area.  I've been pinning mad on my workspaces Pinterest Board – and you'll spot a theme here with my choice of chair.
Follow WeLoveHomeBlog.com's board [Style] Workspaces on Pinterest.
I call it an office but really it is just a shelf in the front room.  I need a good-looking desk chair that will slot into my paired back open-plan living space (you can see my ideas here). I've been hunting for one that would stand out as well AND seamlessly slot with the look of the rest of my room. Tricky, hey?
I think Knoll must have read my mind – as part of their sale celebrations – they are offering Bertoia chairs at just £100 each – considering they retail around the £400 mark EACH makes them a #bargain.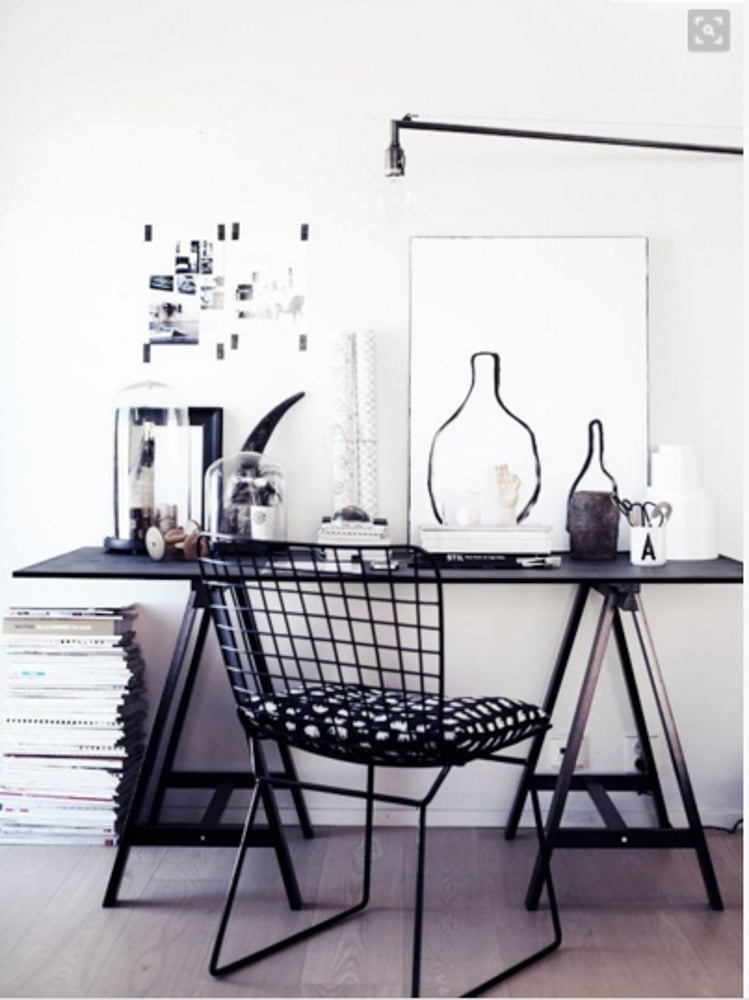 I can't work out exactly what is it about the Bertoia chair that makes me go weak at the knees?? Maybe because it is a design classic but also it could have many uses in my home.  Firstly, as an all important desk chair that I'd be happy to have on show. Then, when I have friends round, I can layer it up with a sheepskin throw to turn it into a cosy armchair. In the future if I want to update the look, I can add one of the colourful orange felt pads for a pop of colour to my room. And eventually, it would work as a simple wirework chair in my bedroom (which I can fling clothes on).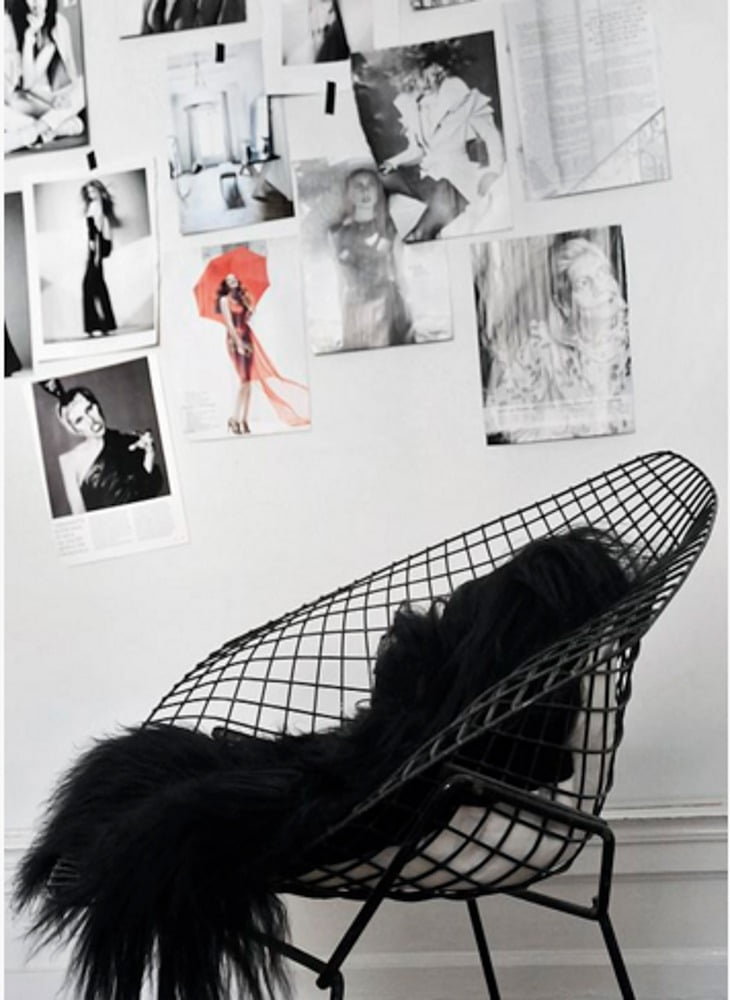 After doing a little on-line research I discovered out that the designer – Harry Bertoia actually died as a result of making chairs – which is very sad but also awfully poetic. Check out this fascinating blog post on it by one of my blog super heroes Apartmenttherapy.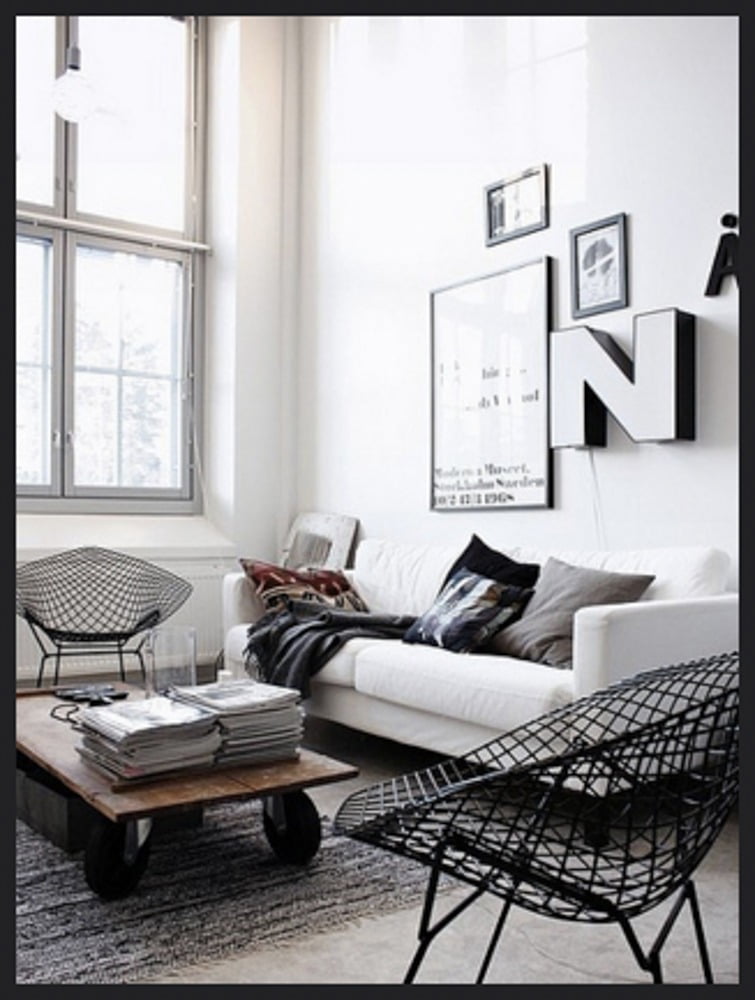 Of course there has to be a catch – and that is that there is only TEN on offer – so if you want to treat your home (and yourself) to a minimal chair then you need to dash down to Knoll at it's Clerkenwell showroom on the Goswell Road Saturday 21st (yep, tomorrow) when the sale opens to the public. Spot me waiting in line – for the doors to open **tip** they were on the top floor!
Will I see you in the snow waiting to get in to bag a designer bargain? If so, what piece would you like to get your paws on? I'd love to know.

**Disclaimer: This was a collaborative post. If you would like to learn more, please check here.