Really, it's that good that I have to share with you RIGHT NOW. It's Tiger aka Flying Tiger. Heard of it? It's a budget homeware store full of quirky Danish designs and an ever-changing selection of fun and affordable things. We've got two in Brighton. And I'm slowly kitting out my home with key pieces that looks freaking cool AND is easy on the wallet too. Have a quick tour of my 'Tiger' home.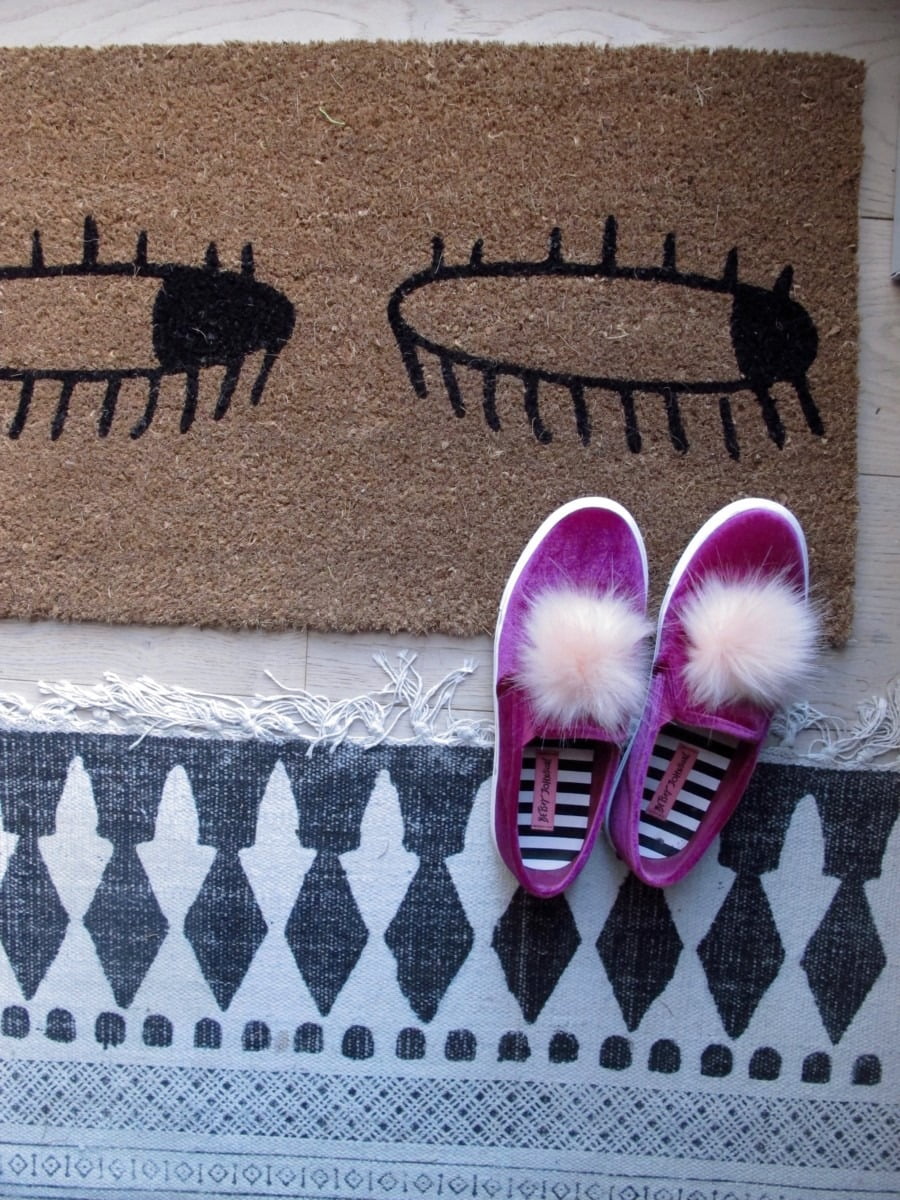 The £4 door mat
What you'll first notice about Tiger is they are not afraid of a quirky print – which is so up my jumper. Take a look at this eye door mat which has been taking over my Instagram feed. It's yours for just £4. That's right £4! I've popped it by my brand new back door and I demand visitors don't step on it as I don't want it to get ruined. That's how much I love it.
This bang-on-trend eye print is all over their stationary, napkins, china etc. I have a storage box with it on too. I did tell you I was obsessed.
P.S. Shoes are my latest shopping splurge at TKMax. Pink pom pom Betsey Johnson loafers. Nice.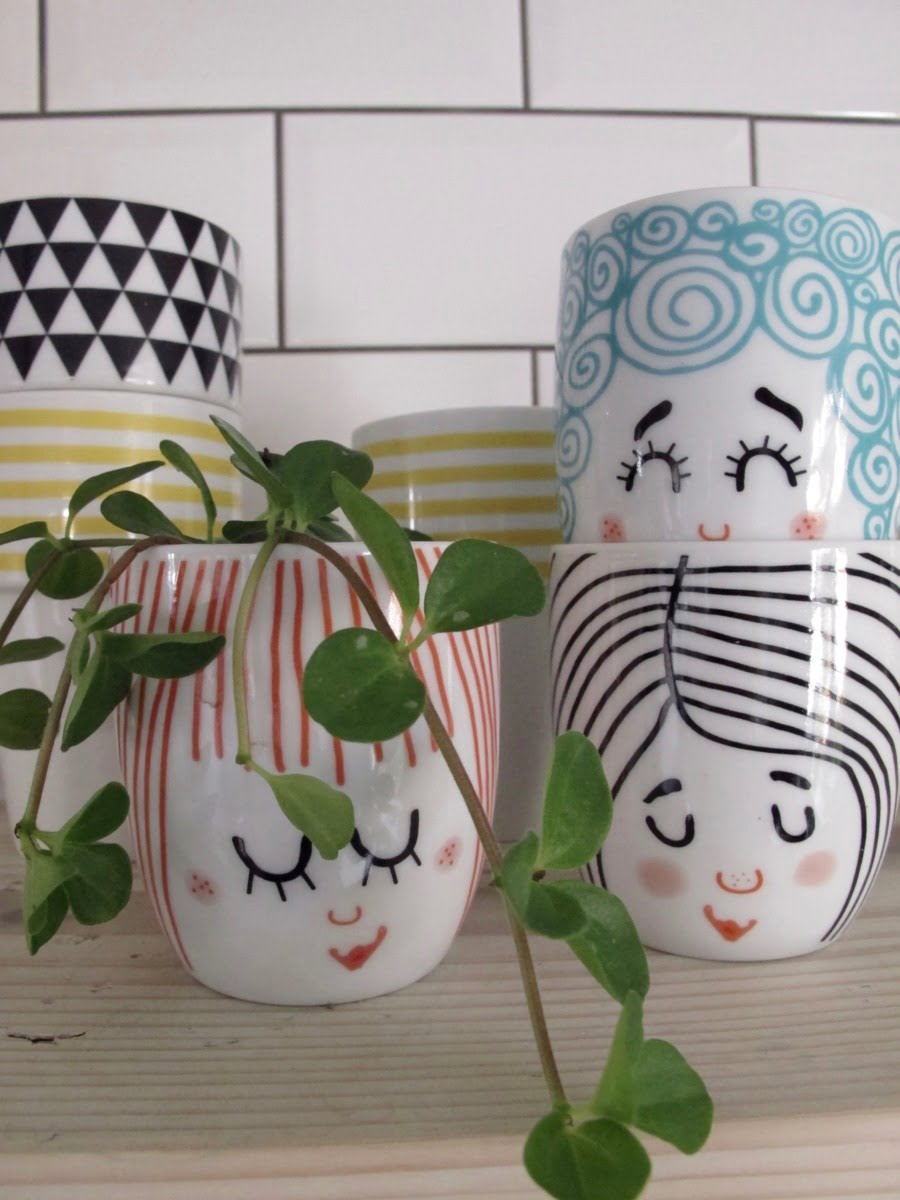 The £2 mugs
These little mug remind me of my ginger friend Beth, and her wife Anna – like two little matching peas-in-a-pod. I love buying these as little gift for friends (my friends have the same random tastes as me). They add a little smile to my shelving. Currently, they hold my cuttings. Think they were £2 each (I bought the about 2 years ago so these designs are no longer in stock but they have similar). You can see my copper + scaffolding shelving in my kitchen makeover here.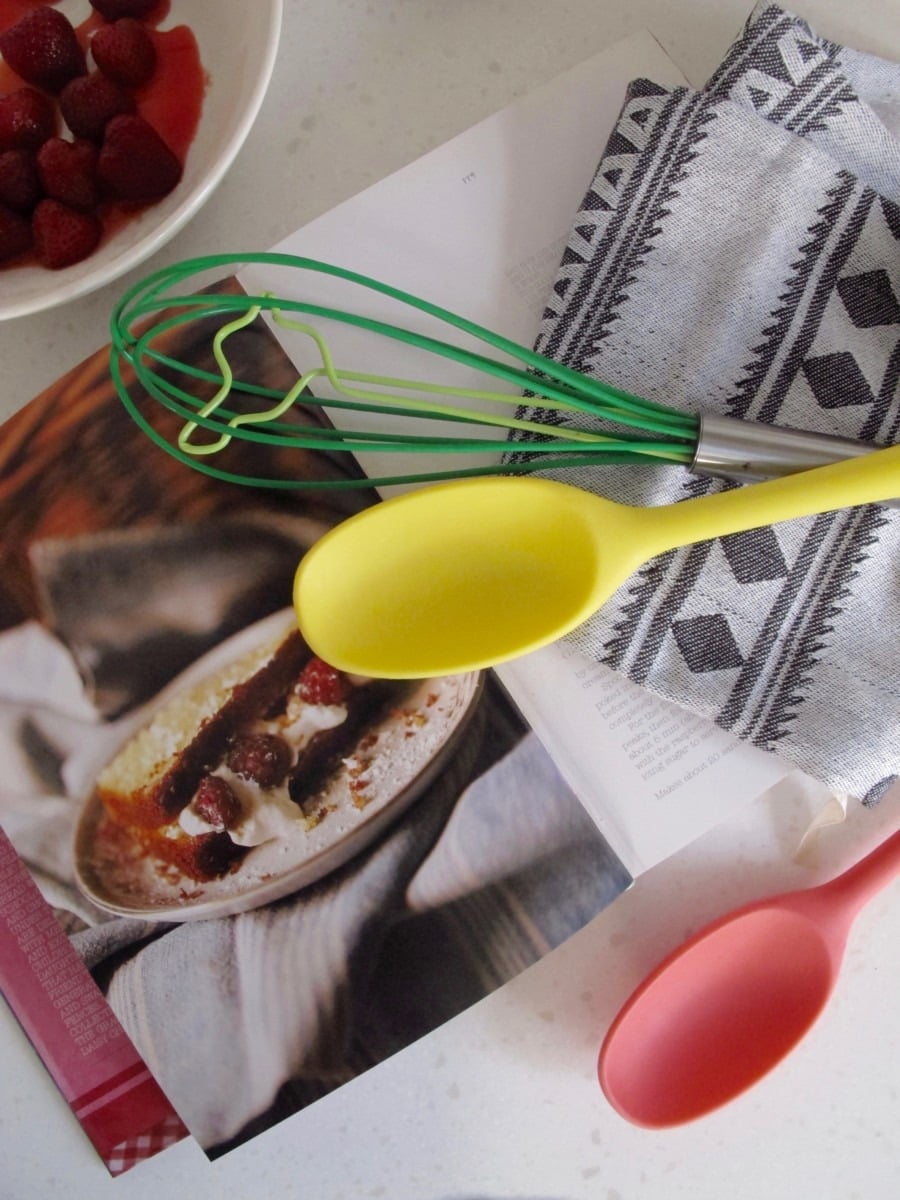 The £2 whisk
One thing about Tiger is they have small sections of accessories for every corner of your home. I'm a big fan of their colourful kitchen utensils which have a rubbery finish which makes them great for my non-stick pans.  You can see how these work with my sage kitchen units over here.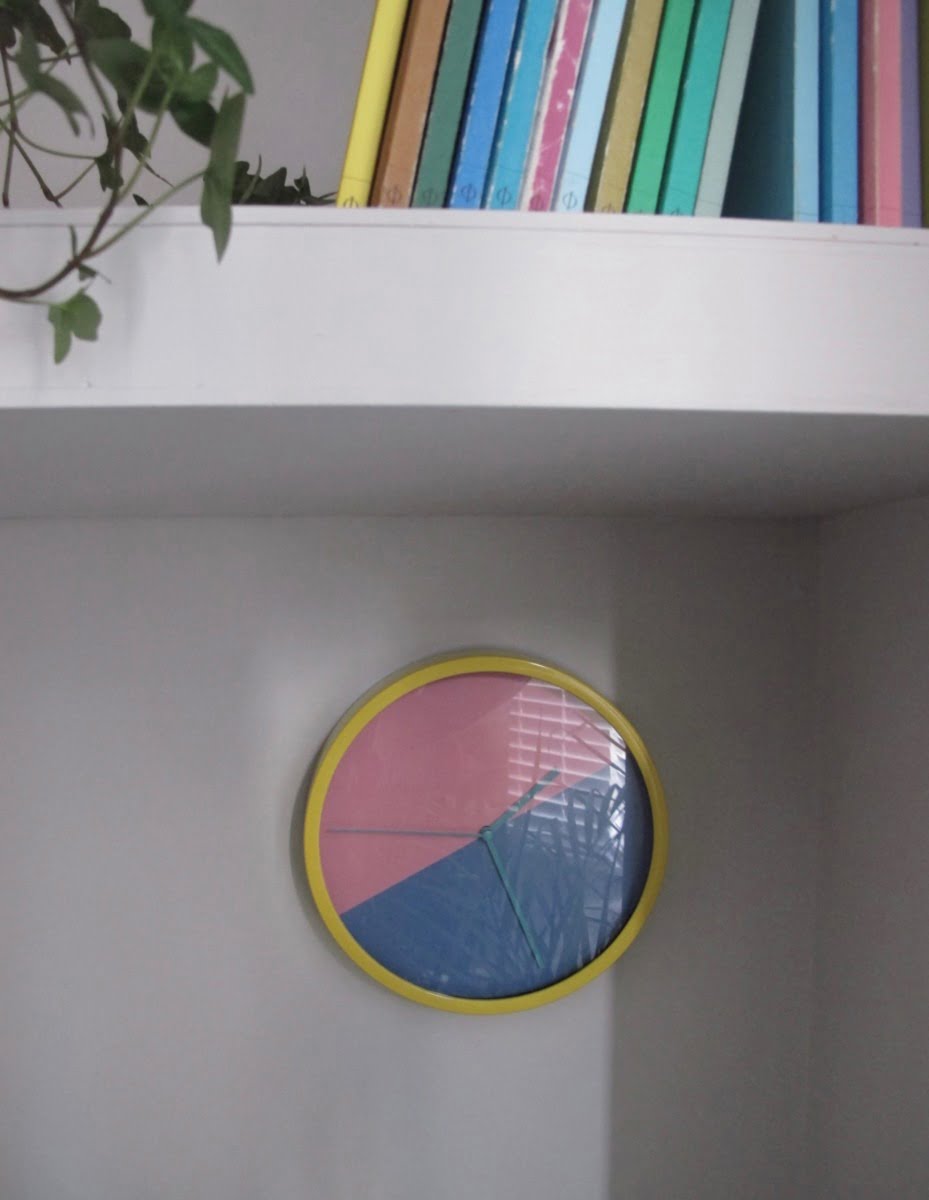 The £4 clock
This clock was on my hit list for a long time. It reminds me of one I saw in the home of kooky fabric designer Emily from The Edge of Home when I shot her home for a cover shoot for Real Homes magazine.  Obviously, I had to steal her style. I've popped mine in a corner of my grey living room to add a splash of 80s inspired colour to my shelving.  You can see the clock in my space over here.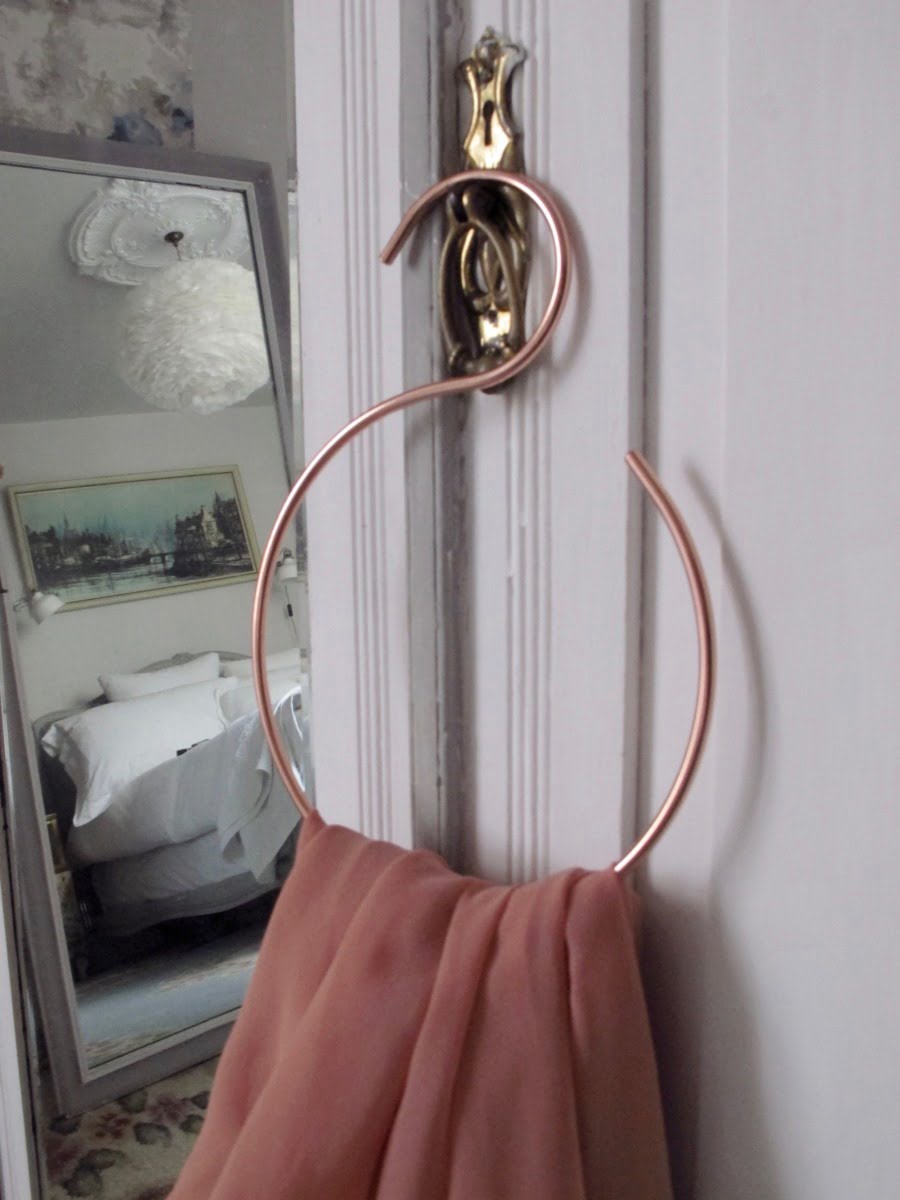 The £3 hook-tidy
So now we're in my bedroom, come in please. Everyone know what a neat freak I am. What I love more than anything is something to keep my ENORMOUS wardrobe nice and tidy. These copper 'rings' are brilliant for hooking on necklaces, belts on in my case, scarves. I've got about 8 of these bad boys in various cupboards. Cost £3 each. Oh, and love the copper/rose gold finish too.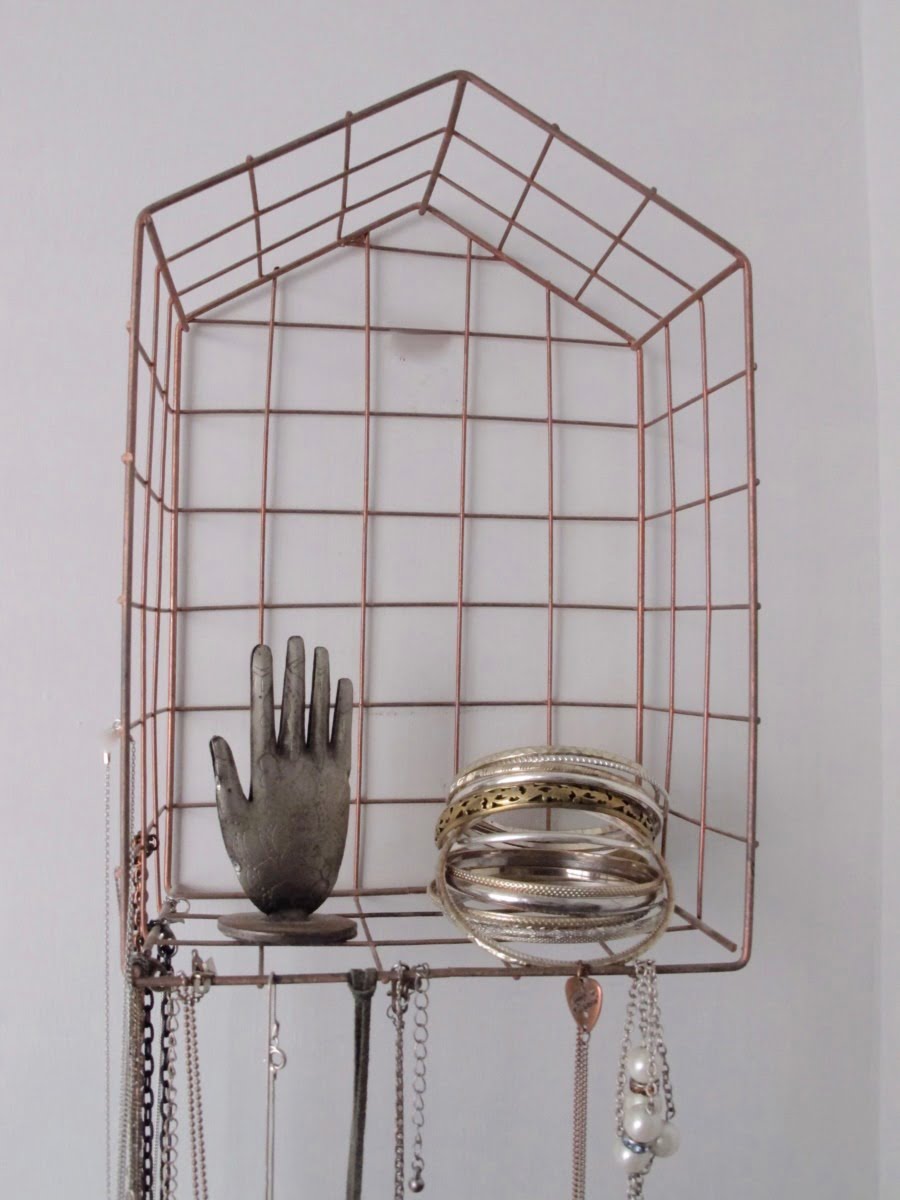 The £4 jewellery display
Somethings in Tiger I'm not 100% sure what they have been designed for – this for instance is it storage? Or for kids rooms? Or an ornament? Either way, I bagged one of these wire house not really knowing where I would put it (or put in it). Then one day I found a use for it! As a place to hang my necklaces off. Now they no longer get all tangled.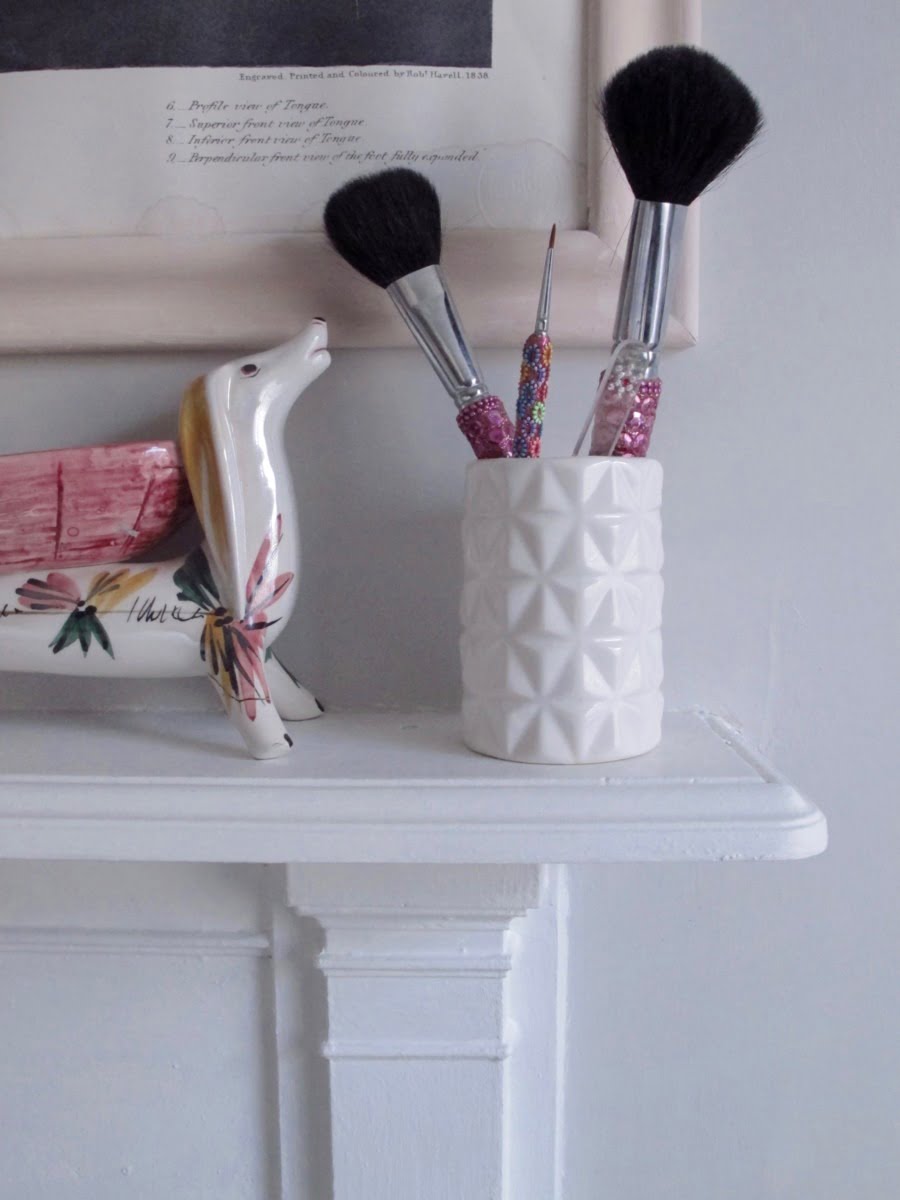 The £3 handy pot
Storage! Storage! We love storage!I use this little pot for my makeup brushes but it would make a cute pen pot or toothbrush holder. I thin think the geometric shape adds a hipster edge to my rather girly-girly bedroom.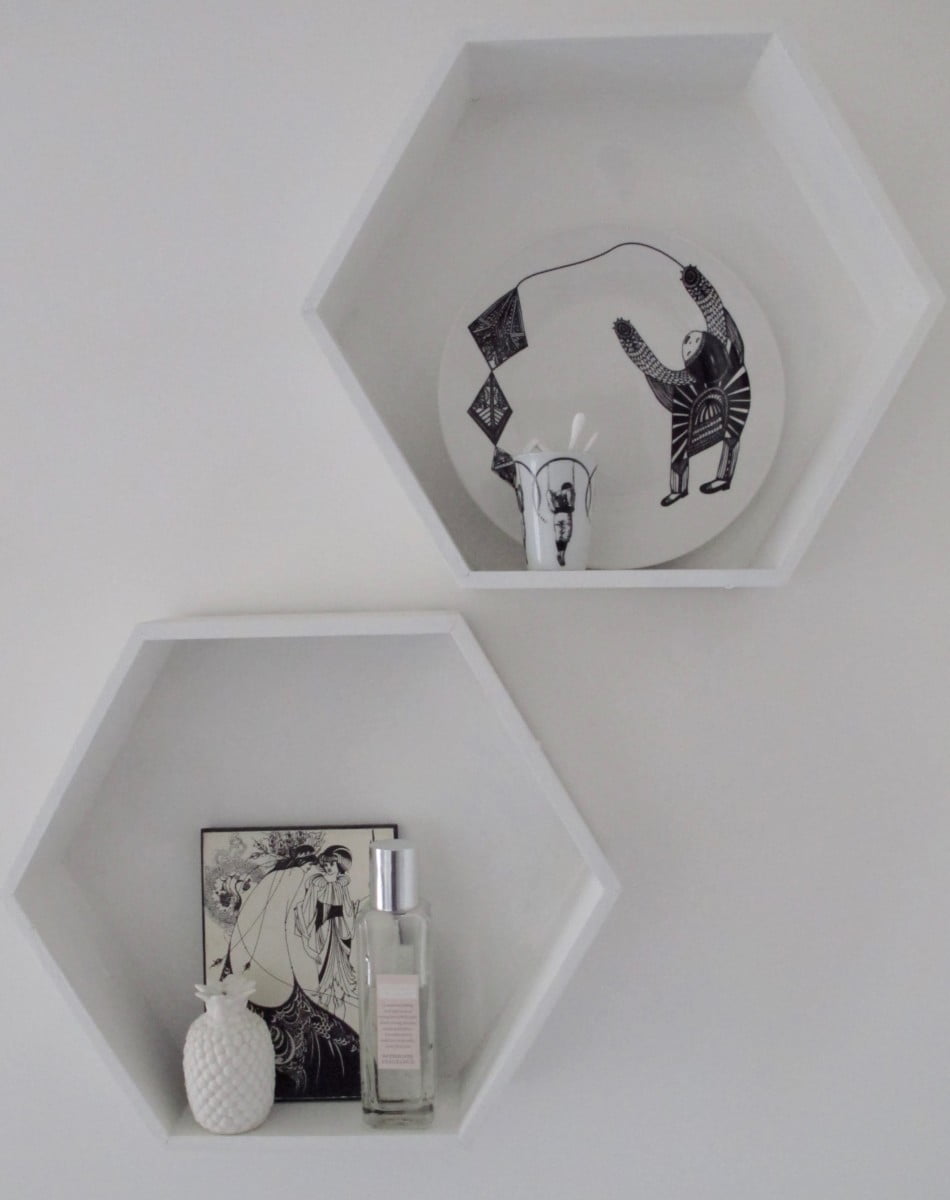 The £5 shelves
These guys fill a wall in my bathroom. You can see these in situ in my bathroom makeover post. Originally light wood, I painted them white to blend into the walls and then filled with random bits and bobs to add monochrome details to my walls. They'd look fun in a kid's bedrooms or even in a kitchen don't you think?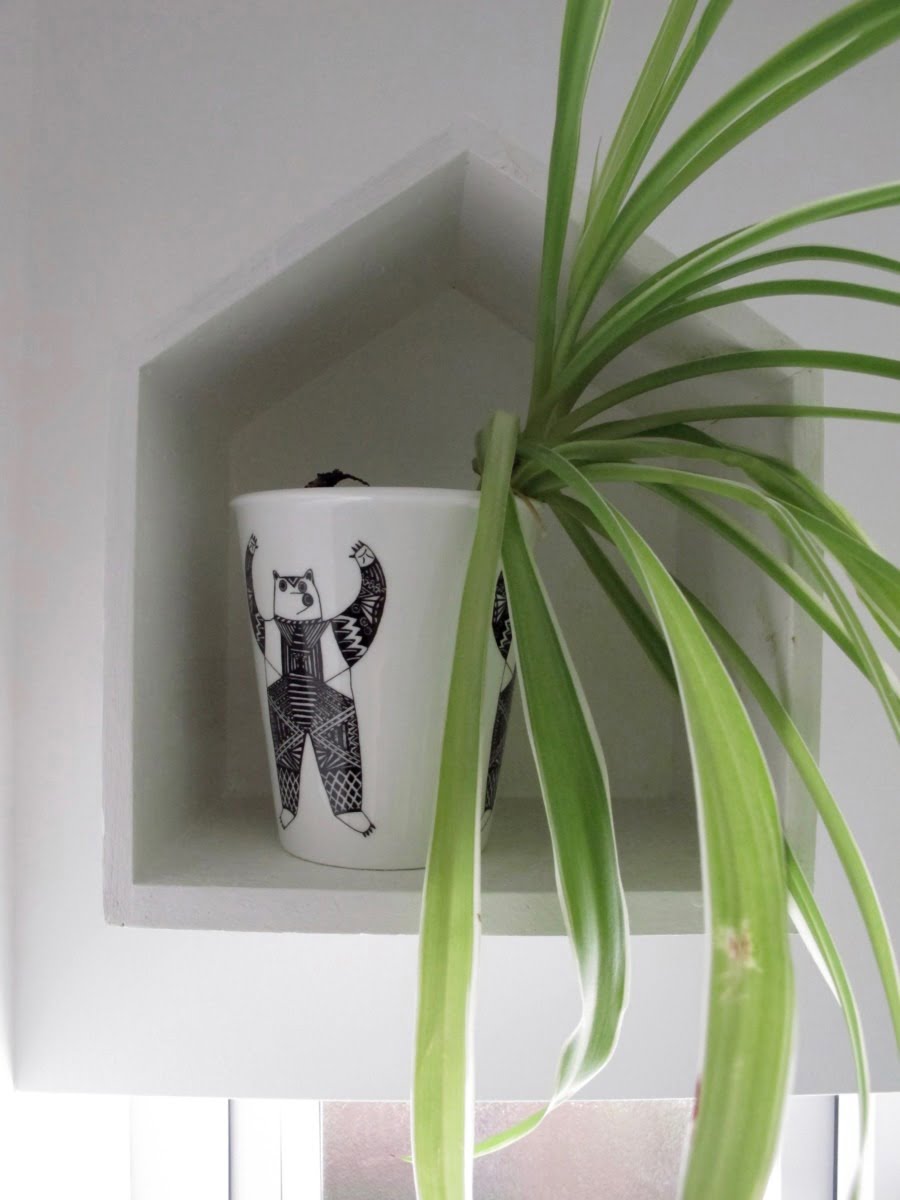 The £6 Indoor Garden
Both the little pot, £2 and the wooden house, £4, are both Tiger bits. The wooden house I painted white and hung above my bathroom window…well…just because! I popped in the bear beaker filled with a spider plant to make an indoor garden of sorts. I think this bear print beaker is no long available in store (sorry!) making way for the eye print design. You got to be quick as once stuff sells out, that's it!
Total shopping haul cost = £37
See why I'm obsessed now?? My home is slowly filling up with Tiger bits and bobs which stop my house feeling too fuddy-duddy. Considering how cheap all these things are, they have lasted. They are so unusual, that unlike other things I buy on the high street stores I don't get board of them quickly. I now make a point of popping in each time I'm in Brighton's city centre. Luckily, it's doesn't hurt my bank account too much.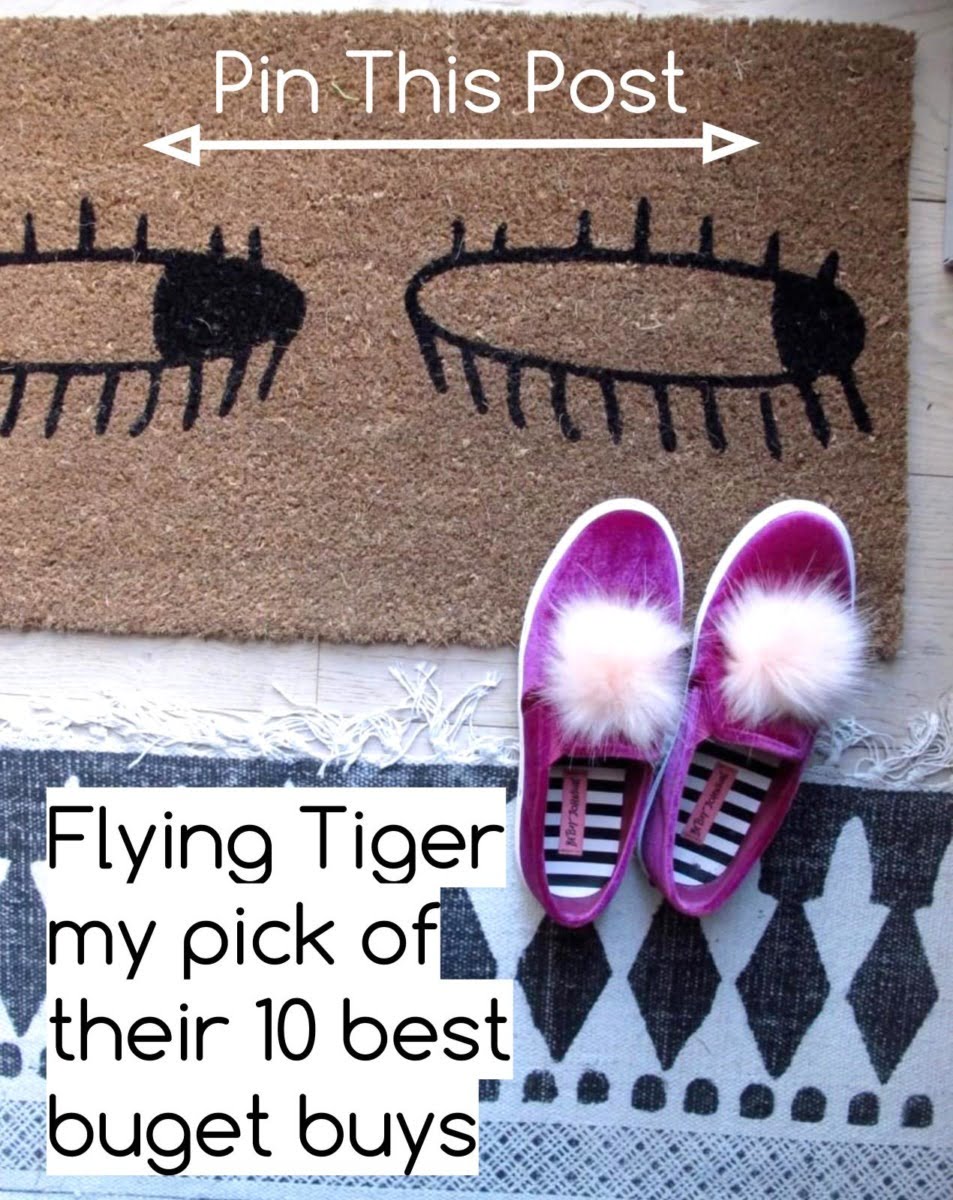 Sadly you can't shop on-line but there are over 80 stores in the UK so go and check out one near you, and have a huge shopping haul like me.
•• Disclaimer, I was given some items in this post (well, why not?) but my love for Tiger knows no bounds and this is not a sponsored post. As always, these are my opinions, my photos and all thoughts are my own.