I'm excited to announce my first every guest post is by my lovely sister, Erika. She is going show you her 17 tried and tested ways to cheat your way to a fab children's party – with minimal fuss and without blowing the budget. I'm going to step aside now, and let Erika doing the talking 😉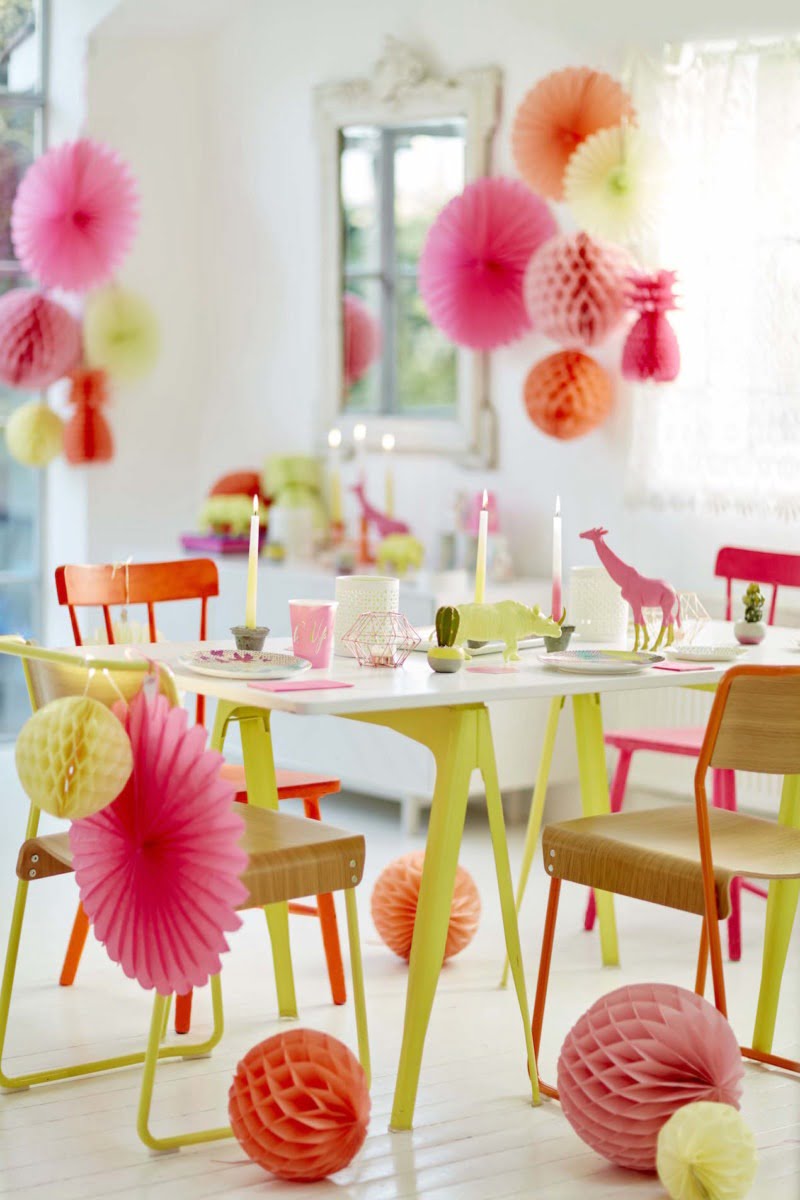 17 Easy Tips To Host The Best Children's Party
Hi, I'm Erika **waves** As a busy mum of two boys (Boy2 and Boy6) I've had lots of children's parties under my belt (both hits and misses). I've picked up some time and money saving tips along the way that I'd like to share to help you cheat your way to a fab children's party (and save you reaching for the gin half-way through the hokey cokey!)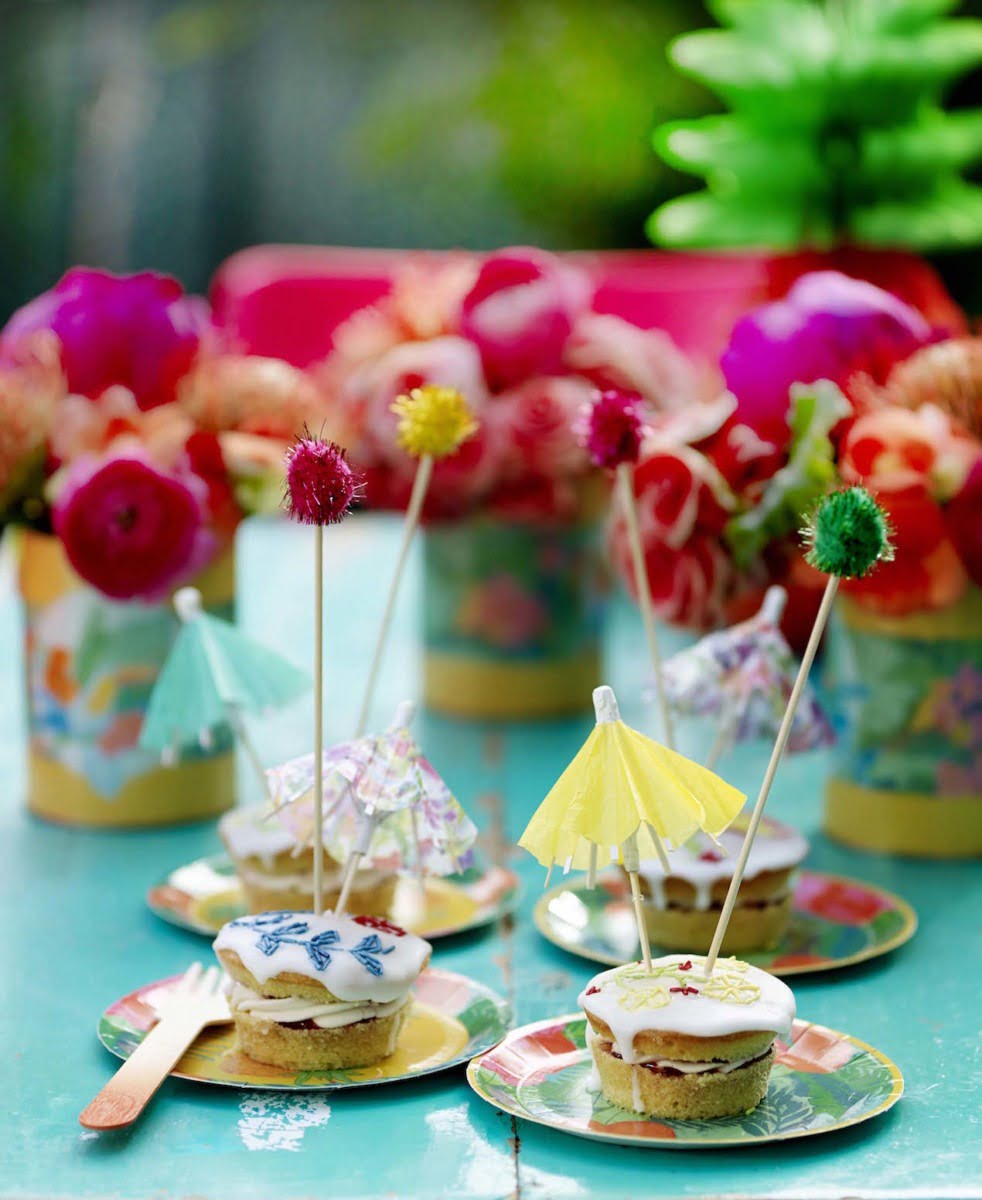 Easy Food Ideas
Tip 1 – Unless you're a baking genius or have tons of time on your hands, don't bother making a train/pirate ship/castle cake [delete as appropriate] yourself. Instead, buy a basic sponge and 'pimp your cake'.  For Boy6's last birthday I covered a shop-bought basic sponge and smothered it with ready-made chocolate, butter cream, hundreds and thousands, sparklers and a sparkly cake topper – et voila!

Tip 2 – We always hold our boy's parties from 2-4pm. Why? Well, if you avoid lunch/dinner time a/ you won't have lots of starving (grumpy) kids and b/ you don't need to provide a full meal – just snacks and drinks. This saves you money and time. Win, win!

Tip 3 – To avoid a sea of beige party food, it's a good idea to sneak in some healthy snacks. Cut melon into fun shapes with cookie cutters, make fruit kebabs or fashion some kind of cheese and pineapple head. Don't forget to include some 'fun' food though – it is a party after. Besides, I have a bit of a thing for party rings and iced gems.

Tip 4 – Ditch the sandwiches – they're a pain to make, go crusty and most kids only eat the jam ones anyway. Swap them out for some super simple snacks like cocktail sausages, pizza slices or crackers which are ideal for a children's party

Tip 5 – Avoid making tea or coffee for grown-ups or you will spend most of the party running around. Instead set up an adult's 'drink station' and let them help themselves. An urn filled with water and some nice fruit is always a winner.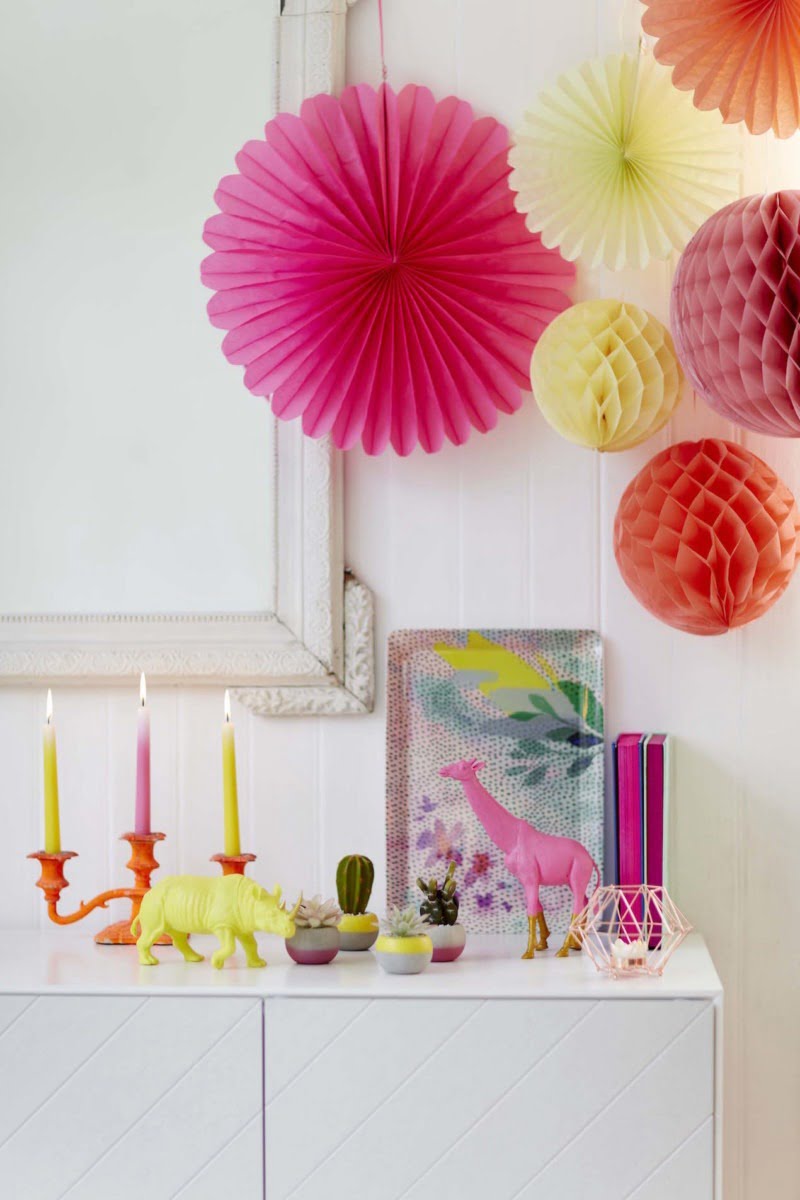 QUICK Children's PARTY DECORATIONS
Tip 6 – Go big and bold! Balloons, large banners, LED lights and metres of bunting do the trick. If you're a teensy bit crafty make your own bunting. It's super cheap and easy to do – you can even recycle your kid's old clothes, bedding etc. Check out this fab post for no-sew bunting. 

Tip 7 – Avoid buying age specific decorations – that way you can reuse them year after year for other birthdays/siblings (apart from the wrinkly old balloons, of course). Good for the environment and your purse!

Tip 8 – If you've hired a hall for your party, most likely you'll only have access to it about 30 minutes before the party. So rope in as many grannies, aunties and god parents as you can find to get the place looking party-tastic super speedily.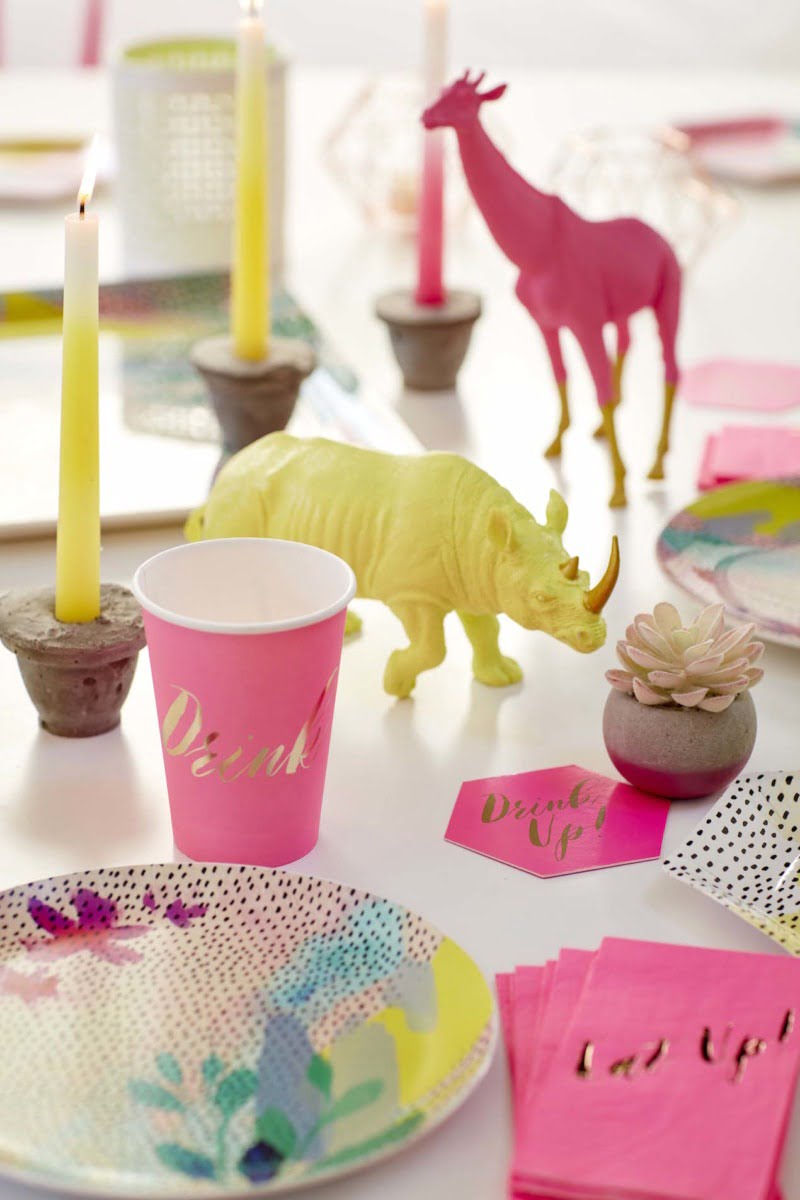 Great Kids Entertainment ideas
Tip 9 – If you've got more than ten kids and your budget will stretch to it, get a party entertainer. A good entertainer will run the party for you, allowing you to enjoy the moment (and eat Wotsits). Saying that I've seen my fair share of dodgy entertainers, so make sure you get recommendations from other parents. For an extra special birthday think about buying custom-made quality inflatables which will provide children of all ages with hours of safe fun and excitement. Inflatables come in a variety of shapes and sizes and can be custom-made to fit any space. Best of all, children will have so much fun playing on inflatables that they won't even notice they're being exercised. 

Tip 10 – Stick to tried and tested games like musical bumps/statues and pass the parcel. Kids know how to play them and love them. For pass the parcel have two or three parcels on the go at the same time, so the game doesn't drag on and lots of kids are involved. They will make your children's party be the talk of the playground. 

Tip 11 – Have a stash of affordable prizes children will love to win – character bubble bath, bubble guns (sorry not very PC I know), character stationery and of course the most sugary sweets you can find. Tiger is amazing for cheap gifts or order online from Amazon and get delivered to your door to save time.

Tip 12 – DIY face painting. Unless you're an artist, avoid super complicated designs. Kids get bored queueing up for their turn. Grab yourself some UV/glitter face paints and do some simple 'disco' designs like dots or stripes. Fab, fun and super cheap!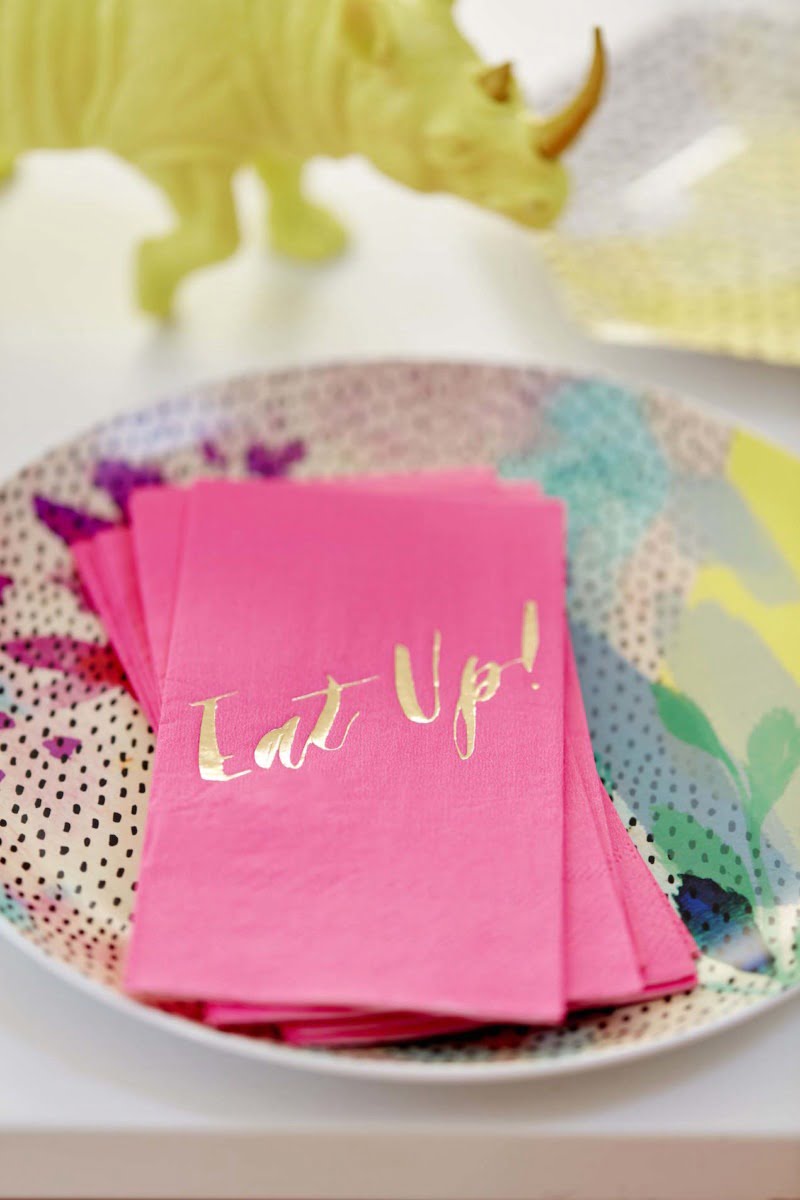 Give Amazing Children's PARTY BAGS
Tip 13 – According to Boy6 the best party bags contain sweet, sweets and more sweets. Save your money on toys, bubbles and party favours. Instead grab yourself some fun cellophane bags, a stack of multi-pack sweets and job done – plus they look really cool!

Tip 14 – Buy some personalised 'thank you' stickers and attach to your guests as they leave. Saves you having to write loads of thank you letter later (unless of course you are super polite and have more time than me).
Need to know PRACTICAL STUFF
Tip 15 – Make sure you have a basic first aid kit to hand for any scrapped knees or bouncy castle bumps.

Tip 16 – Get a list of the parents' mobile numbers if they are leaving the kiddies at the party.
AND FINALLY…
Tip 17 – Have fun!

Hope you find these tips useful. I'd love to know how your children's parties go or if you've any more cheat's tips to share.
Don't forget to check out my sister's post on How To Style A Party In Under An Hour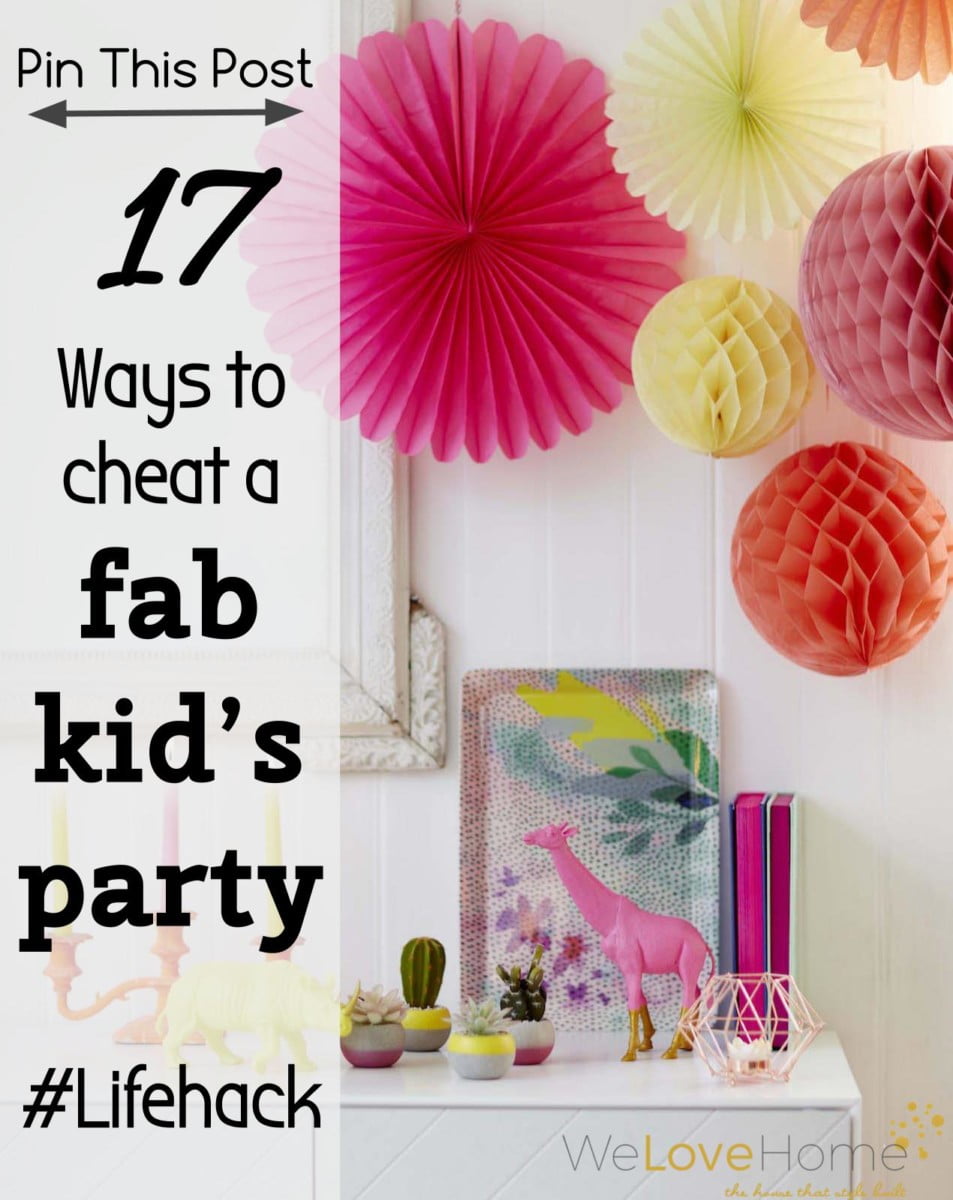 •• Disclaimer, some of the product was given to us to review. As always, these are my opinions. Photos with thank thanks to Talking Tables.