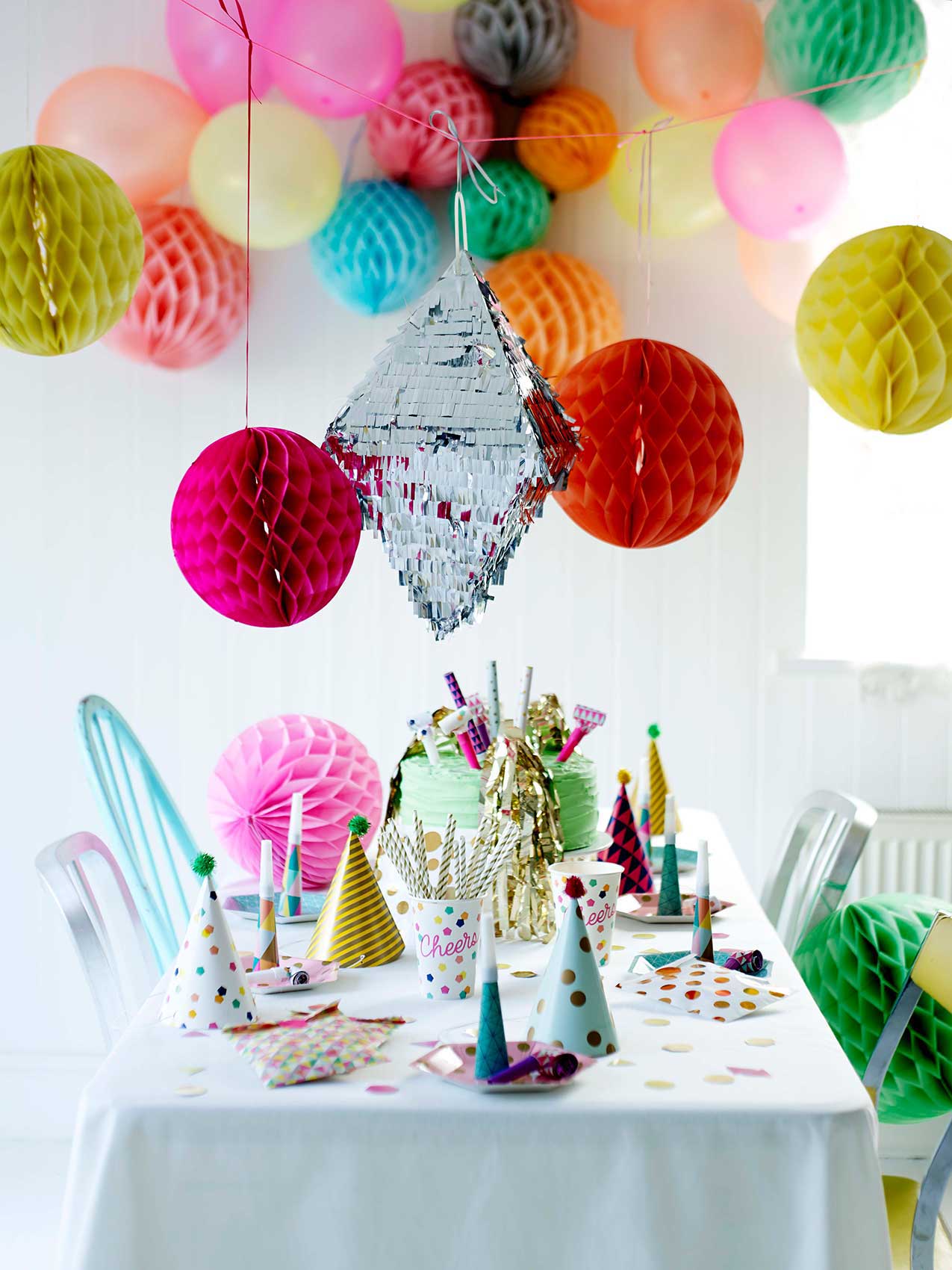 With summer being so fleeting you have to grab any chance to have a little party. And a hectic schedule doesn't have to prevent you from being the ultimate hostess. Here are my go-to ideas on how to entertain friends in a pinch *without breaking a sweat* (promised) POP! Is that the sound of fizz opening? Well then, no time to waste. Let's go!
Party Count Down: 60 mins The first rule for spontaneous parties is CHEAT! When racing against the clock, your first port of call is the posh finger food section of your local supermarket. When the wine is flowing and the party is happening, no one will care if you handmade your humous. Instead, serve up shop bought goodies on a pretty platter or cake stand (vintage is a must for me) – and none of your friends will guess.  A relaxed buffet is so much more fun than a sit down diner party – and if friends want to eat cake first, then why not?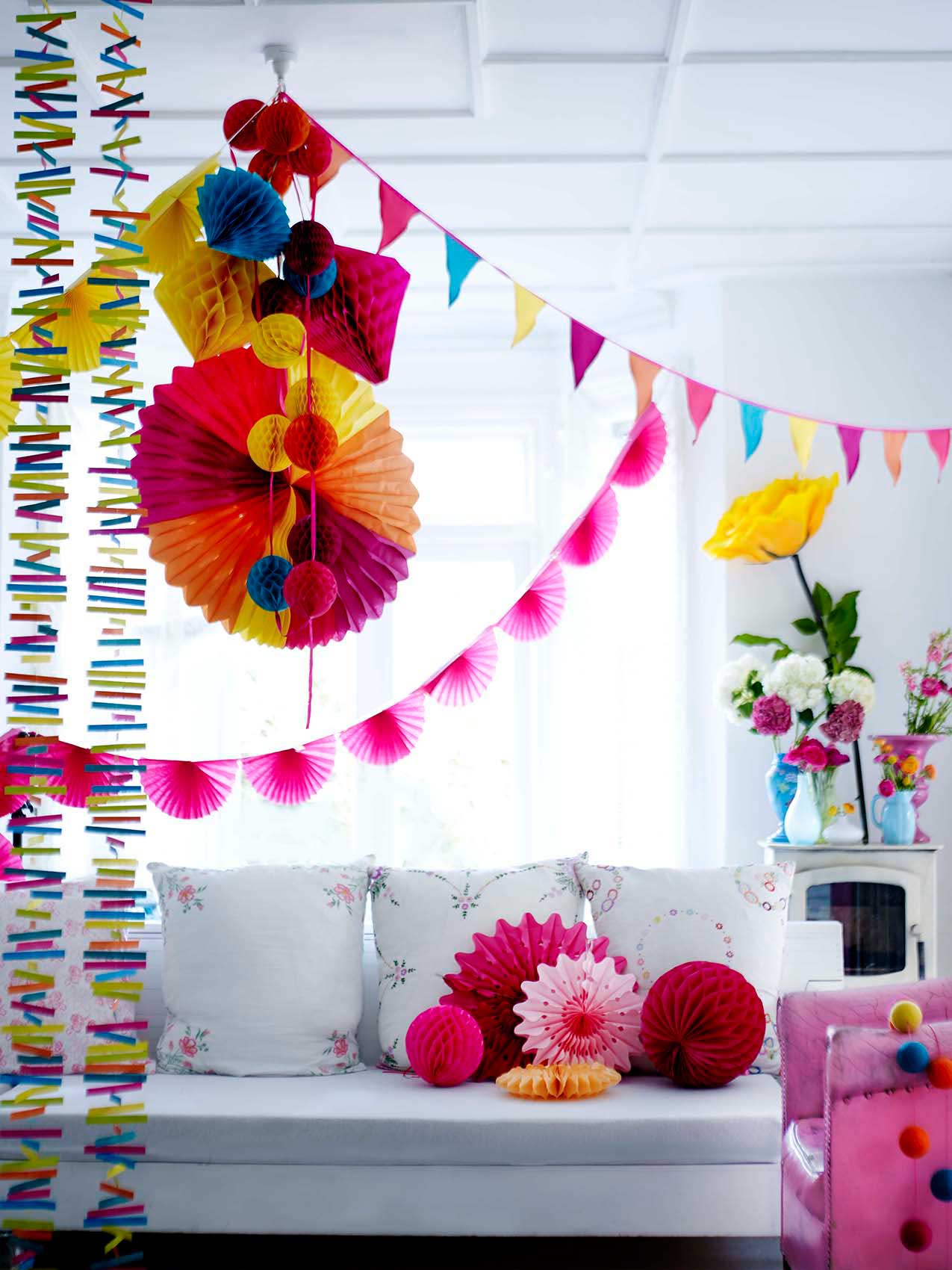 Party countdown: 40mins Once home, you need to dress your home to impress. I love grouping together pretty paper decorations up above as they add colour to celebrations. Pom poms, paper roses, fans, garlands, bunting and streamers instantly say Party. Cover your table with a cloth then scatter sequins on your table top for a sparkly touch. Next turn up the music and turn down the lights. I like to have lots of scented candles around (great for hiding smelly food smells) and the flicking glow sets the scene. If you've got outside space and the weather is good, then take the party outside with an outdoor speaker. My flat mate has one of these bluetooth ones that has built in disco lights, teamed with some outdoor fairy lights and we are dancing away any night of the week.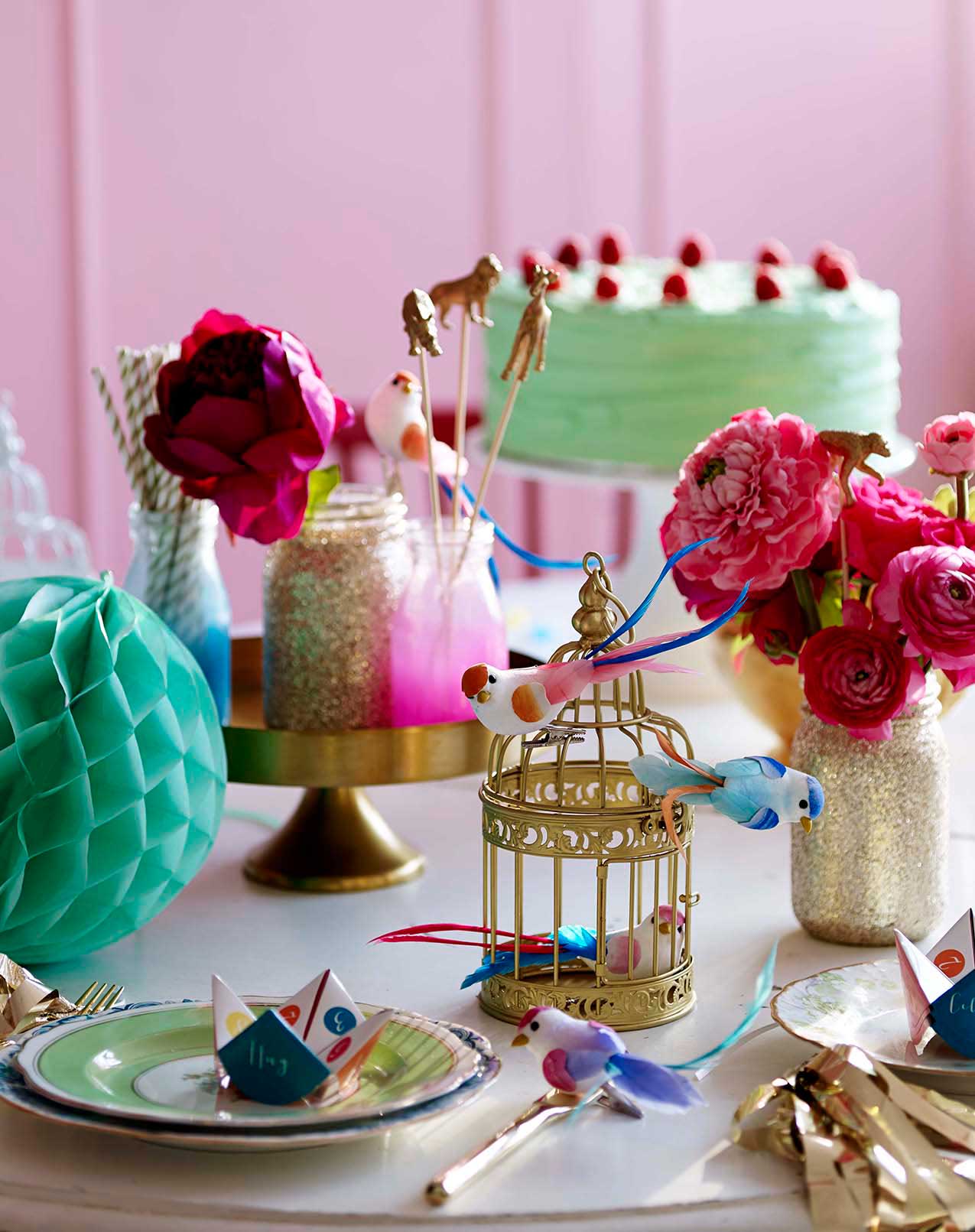 Party Countdown: 20 mins Secrets to a successful night? A big bowl of fruity punch – it takes seconds to make and will get the party going with a bang. My go-to is a Polish Sunrise: a mix of cranberry juice, orange juice, Apple juice with a glug of Zubrowka vodka and a splash of fizz served with sliced strawberries and apples.  I love a kooky touch at my parties so I'm going to serve up drinks with these amazing GOLD animal drink mixers and stripy straws. Everyone loves straws! Fancy plastic picnic glasses are the way to go – Asda have a great range. Just don't forget to buy lots of ice!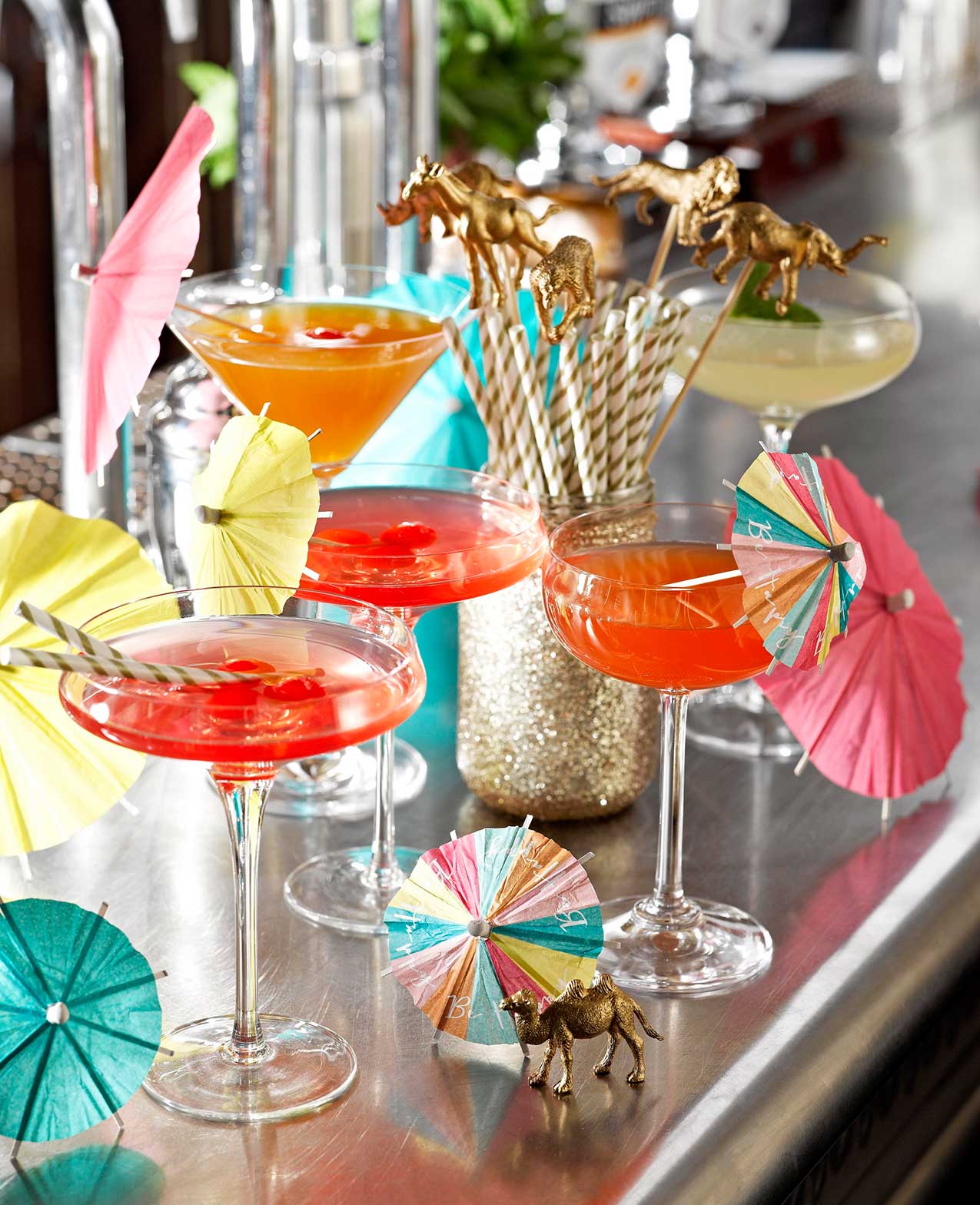 Party countdown: 10 mins I love fresh flowers on a table. They don't have to be fancy shop-bought ones either. Garden blooms add a personal touch and they will scent your room, adding a pretty decoration to your table. Have a rummage in your recycling and dig out jam jars which you can bling them up with gold glitter – simple idea but looks oh-so lovely. Or go for ready made ones that will last for longer. Tuck battery powered fairy lights among the blooms for extra sparkles as evening turns into night.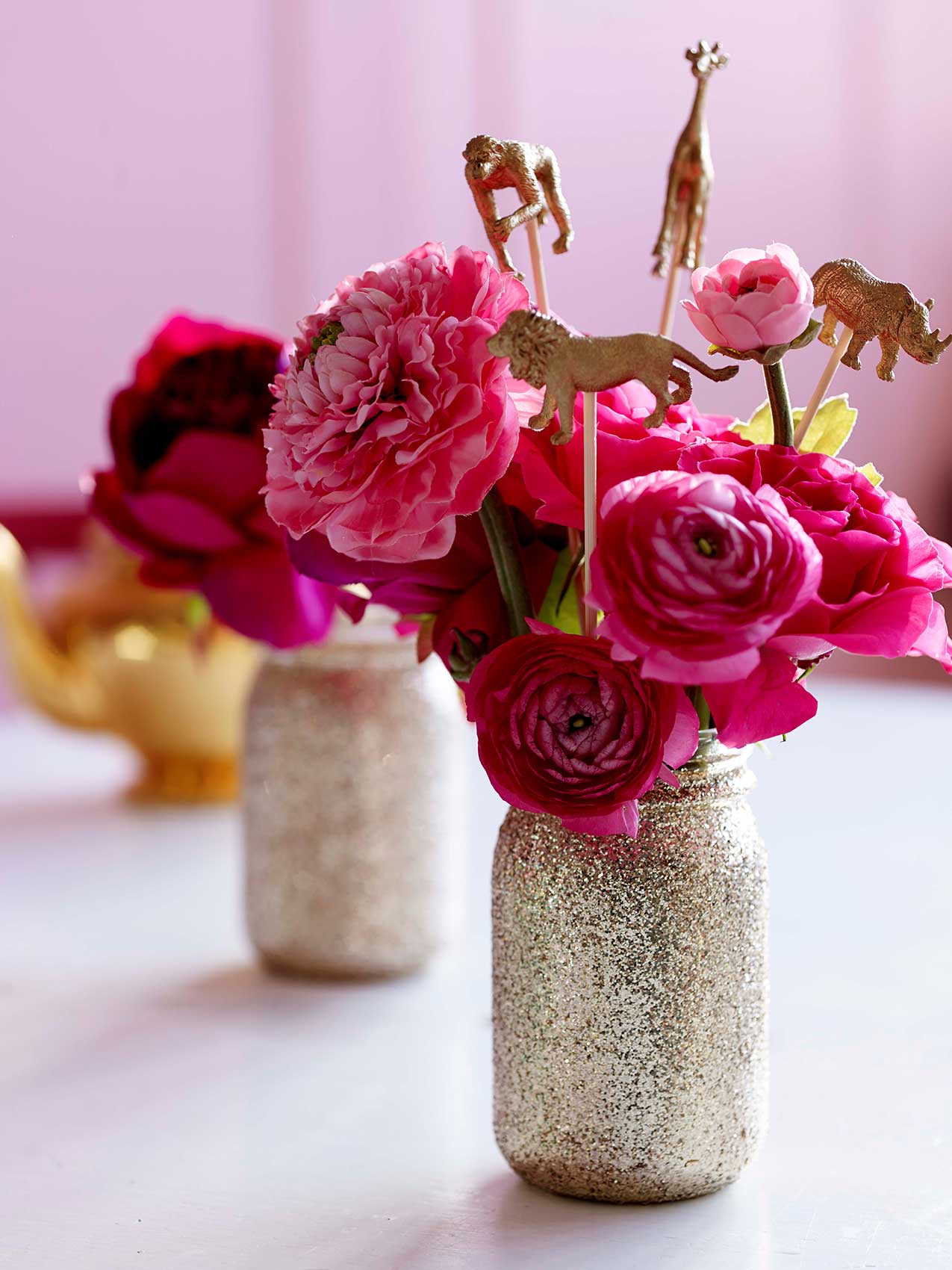 Party Countdown: 5 mins The finishing touches – 1/ a quick swipe of hot pink lippy 2/ a new dress 3/ pair of killer heals.
PARTY TIME IS HERE
You did it! As your friends swoop in to dance the night away you are all set to go. Sponintaety rocks and if you can hold a fab gathering with minimal fuss, then the summer is set for fun times.
If you love to be a tiny bit more organised on your way to party success, then check out Talking Tables – an Internet one stop party shop. If you order online, they will deliver your party to your door! All these decorations in shots are from their Be Happy range, from £3.
**{This is not a sponsored post 😉 I just loved the images above and wanted to share}