With a new home to do up, I'm starting to feel the pinch. You too might be familiar with searching for money saving tips. I need every single penny to do up this house. In a mild panic, I called in experts to find out how I could save money on my bills and make my home run more efficiently. In the process, I learned lots of easy and simple ways to cut my household bills and running costs – saving me £100s in the short term (and over the years £1000s). Let me talk you through when my home had a 'money makeover'.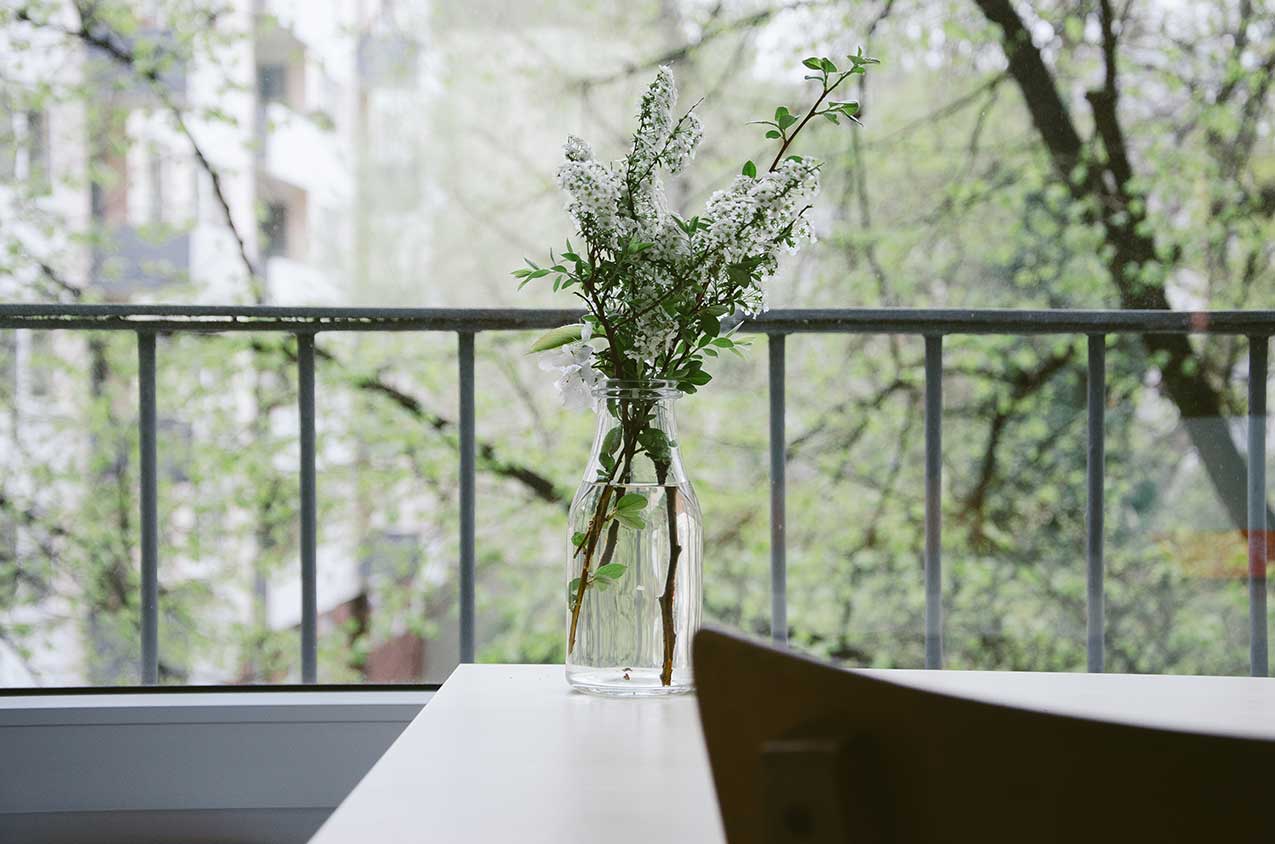 After my mortgage, my biggest out going is not fun stuff – like wallpaper and fabrics – but my electricity and heating bills. If I could cut back on these bills, then with the money saving I could fund more exciting home projects. This is where my blogging partners British Gas stepped in to help, giving my home a Green Energy Assessment. It looks at clever ways to cut your bills, as well make your home more energy efficient. This money-saving advice offers a win-win situation.
For two-and-half hours (and for for an upfront cost of £149) Paul Dickinson from Green Deal & Affordable Warmth, poked around my home. This was all to find money saving tips. He started the assessment by asking how many baths I run (3 per day), how many people live here (3 plus two pets) and how often I pop the heating on (lots, as I work from home). He climbed up into my loft, checked my exterior walls and light bulbs, as well as my appliances.
The results were pretty suprising.
In ignorance, I'd have spent money on things that wouldn't have had an impact on my bills, and ignored the things that would have saved me cash. Time to learn from my mistakes, and time to start saving money.
5 money saving tips and mistakes to avoid
Mistake #1 Putting in expensive insulation
Knowing heat rises, I planned to spent money insulating my loft thinking it would keep the warmth in my home. Paul pointed out increasing the loft insulation would cost me around £350 with savings of £32 per year. By my maths, it would take up to ten years to claw back that cost. As my house is made of brick, insulating these would cost anything from £4,000 to a whopping £14,000 but only saving me just £169 per year – taking about 23 years to pay for it's self!! His advice: not to update the insulation but instead look at other ways to save money.
Mistake #2 Running an old boiler
The boiler I inherited with the house dates back to the 90s. Every morning and night, it heats up a whole tank of water. Paul suggested replacing it with a new energy efficient combi-boiler that heats water when needed. A new boiler has a £2,200 price tag but that, combined with a new thermostat, would save me about £156 per year. Not only would a new boiler pay for itself in 16 years but it make my property more appealing when time comes to sell the place. On a money saving drive, I'm thinking about getting Hive – a sexy little app on your phone which is effectively a remote control for your heating. So I could pop the heating on when I'm my way home late from a shoot, or more importantly – turn it off when I'm out for the night. With my comings and goings, I think that will save me a ton of money on heating an empty home. It costs £199 but could save me up to £154 in the first year alone.
Mistake #3 Not draught proofing
By far the best money saving came from stopping draughts. He pointed out that my letterbox and front door had a huge gaps (which explains why I always feel cold) – a quick fix with a draught excluder and uPVC brushes. My sash windows needed new insulating brushes for the same reason, and it would stop them rattling in the wind costing just £2 pm. Hanging a thick curtain at my front door and windows will also keep in the warmth. And he came up with an amazing suggestion to put a specialist balloon in my fireplace which inflates to stop draughts coming down your chimney! They cost £13 but would pay for themselves in one winter! Such simple ideas that totalled up to £80 but would save me £31 in a year –  I'd be stupid not to.
Mistake #4 Keeping old windows
I love my sash windows but they are draughty and single glazed – a big money saving No-No! Replacing them for double glazing, Paul estimated would costs £3,300 to £6,000, saving of £59 per year.  I've decided to call on the help of sash window experts Ventrolla to restore the ones at the front to as good as new. But at the back of the house, I'm going to replace the 1930s windows with uPVC double glazed windows and back door by Polyframe. It seems like an obvious money-saving tip to reduce household bills. This will make my currently freezing kitchen feel instantly cosy…and more importantly, save me cash.
Mistake #5 Ignoring my radiators
In my house, I have only four radiators that actually work. Freezing! As I'm getting the boiler replaced, it makes sense to update the radiators too. Using this handy little tool on the B&Q website, I calculated what output my radiators need for the size of my rooms (called BTU). Clever, hey? Start saving money on heating bills with this useful tip! With my BTUs as a guide, I picked Mode radiators by Vogue which are both super stylish AND efficient. Doesn't matter how great your boiler is, if your radiator is not giving out enough heat – then your wasting money on bills.
All good advice, don't you think.
What was great about having my assessment as soon as I moved in, is I now feel confident to go ahead with replacing my boiler, radiators and windows. I now know in the long term, these changes will save me money – around £1875 in three years. And I would never have thought that small tricks to stop little draughts would have such a big impact on my household bills. These are things that if I hadn't had the home money makeover, I would have thought were really not worth doing. Just goes to show , when doing up your home – every penny can count. 
Maybe think about giving your home a little money makeover too?
**Image curtesy of Pexels