When I moved into my house, I inherited net curtains. Yes, they help filter the light and they do give privacy. But they are not very good-looking, are they? I gave my windows a quick revamp to freshen them up as well give them instant style, just by using WINDOW FILM.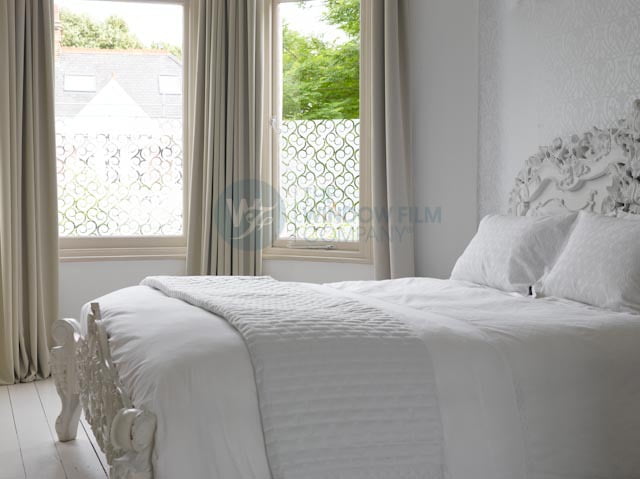 First, I ripped down the curtains (woop!) then gave them a good clean. My god, they were filthy! The house had been empty for seven years, so the glass was smeary and dirty – yuk. I'd already ordered the films from The Window Film Company. They have a great mix of designs (see below). I love the designs by modern wallpaper company MissPrint.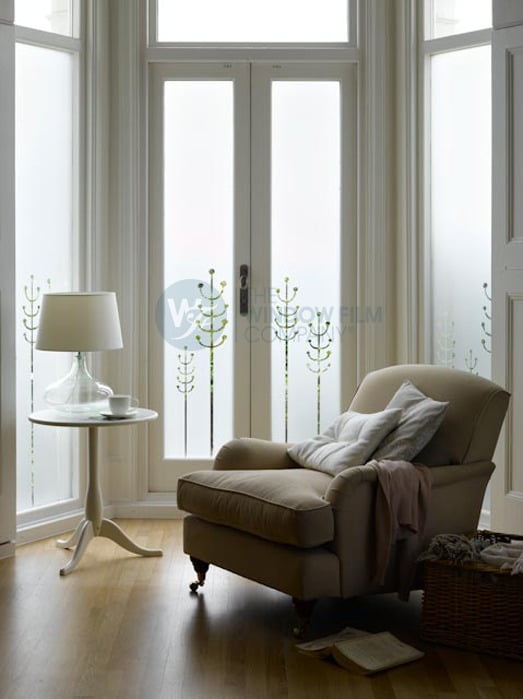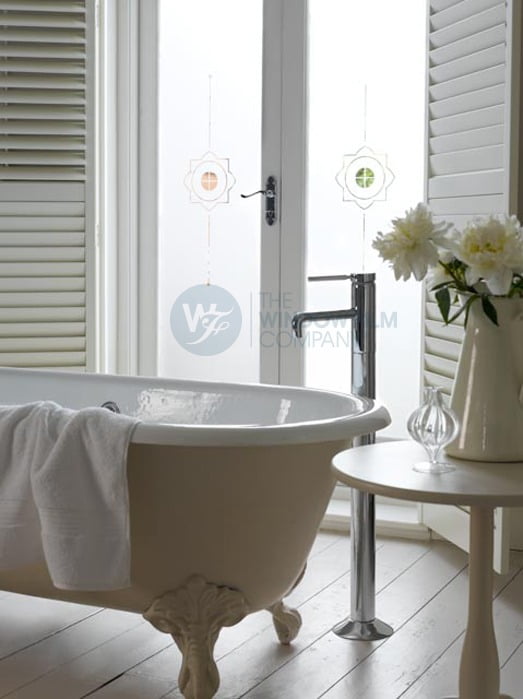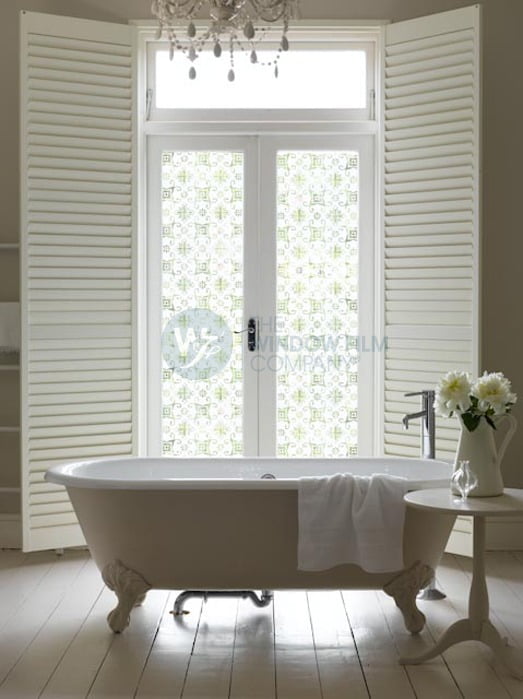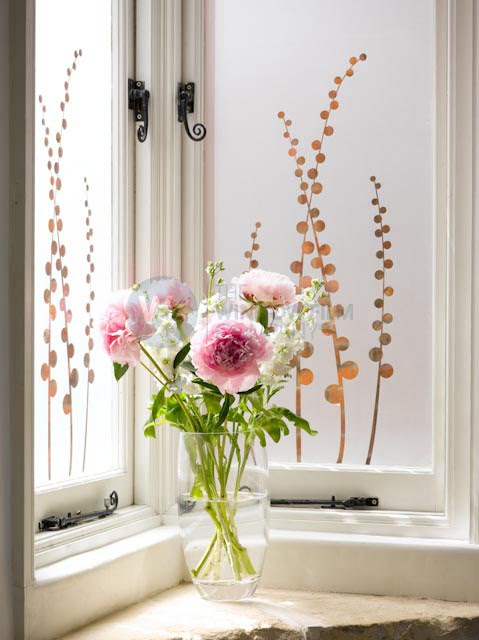 After much thought, I went for this design. I think it's a nice mix of modern and traditional – and will work well with my Victorian fireplace in my living room.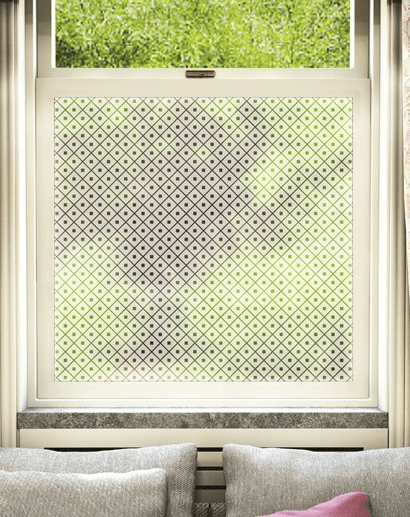 The revamp took me about 10 mins. One tip: treat yourself to a water spray bottle. Tiger have them of £1!  With the nets gone, it feels as if I've reclaimed a bit more space in my (small) living room by opening up the bay window area, letting in light while still keeping my home private from the street.
I love it! Happy stylist. So much so – I did a little video of it…