As the weather gets colder, you may be thinking of installing underfloor heating at home. Here's my expert guide to work out if underfloor heating is the best option for you.
As the coldest times of the year approaches, you maybe considering an underfloor heating installation to keep your home warm. Whether you're thinking of having this setup added to your home or even down the line for future winters, it's important to weigh up the pros and cons of underfloor heating. Let's take a look with my expert guide.
Follow me on Instagram (35K) & Pinterest & Facebook for more home decor ideas.for more styling ideas and home decor inspiration.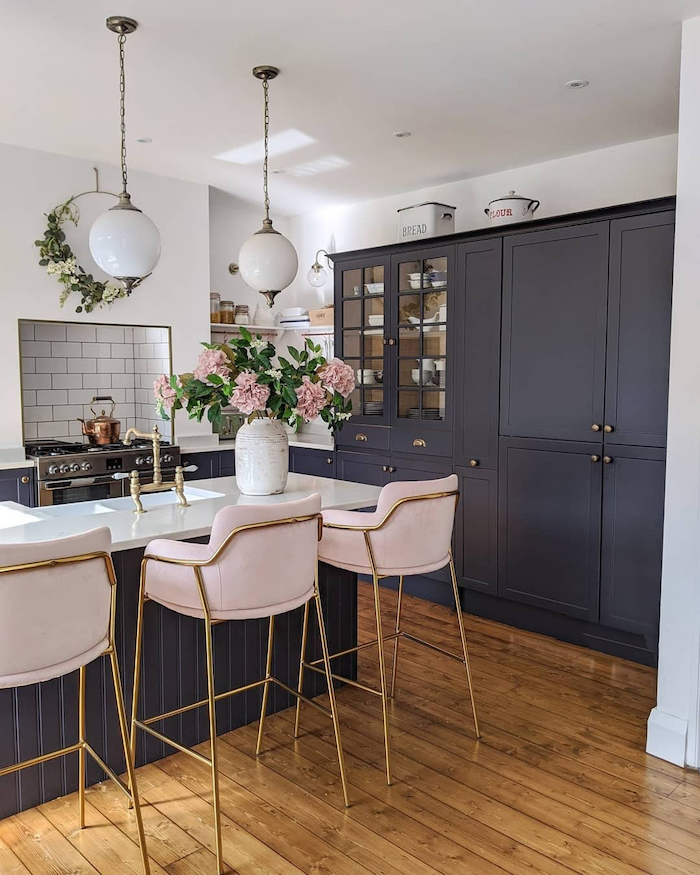 What is Underfloor Heating?
Underfloor heating involves installing pipes in your flooring, so that the whole floor acts like a radiator tipped on its side, warming the room from the ground up.
Underfloor heating uses convection and radiant heat to add warmth to rooms throughout a property. Radiators, on the other hand, only use convection. It means you'll have heat rising from the floor and warm heat, and in some properties it keeps the house warmer on a lower setting – that's why it is so popular in colder countries.
On average, underfloor heating costs will vary depending on your home and the area you want to heat. The cost largely depends on the type of system and whether or not it is being added to a newly built property, the size of the area, and if you need your floor to come up, or if you are laying the underfloor heating under a new floor as part of a renovation.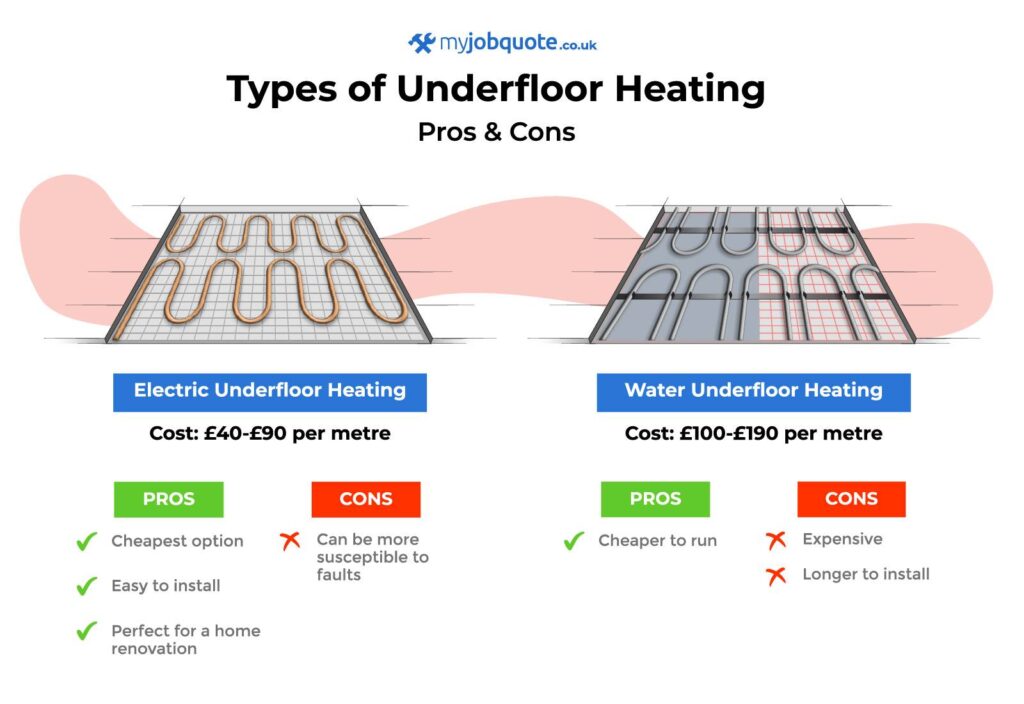 WET SYSTEM UNDERFLOOR HEATING
Wet underfloor heating systems feature a network of pipes linked directly to your boiler that pump hot water around the room.
Underfloor heating systems distribute heat much more evenly than radiators, so they will use water at a lower heat than traditional radiators. This means that your boiler will be more efficient as a result.
DRY UNDERFLOOR HEATING
Dry underfloor heating systems use a network of wires under the floor that warm up evenly. Depending on the shape of the room you want to install a dry system in, you can opt for heating mats, which cover large areas, or individual wires. Individual wires can be bent and used to get into tighter spaces. Heating mats are often cheaper as they are a uniform size.
You can see my kitchen underfloor heating system install in this blog post. I went for a dry system.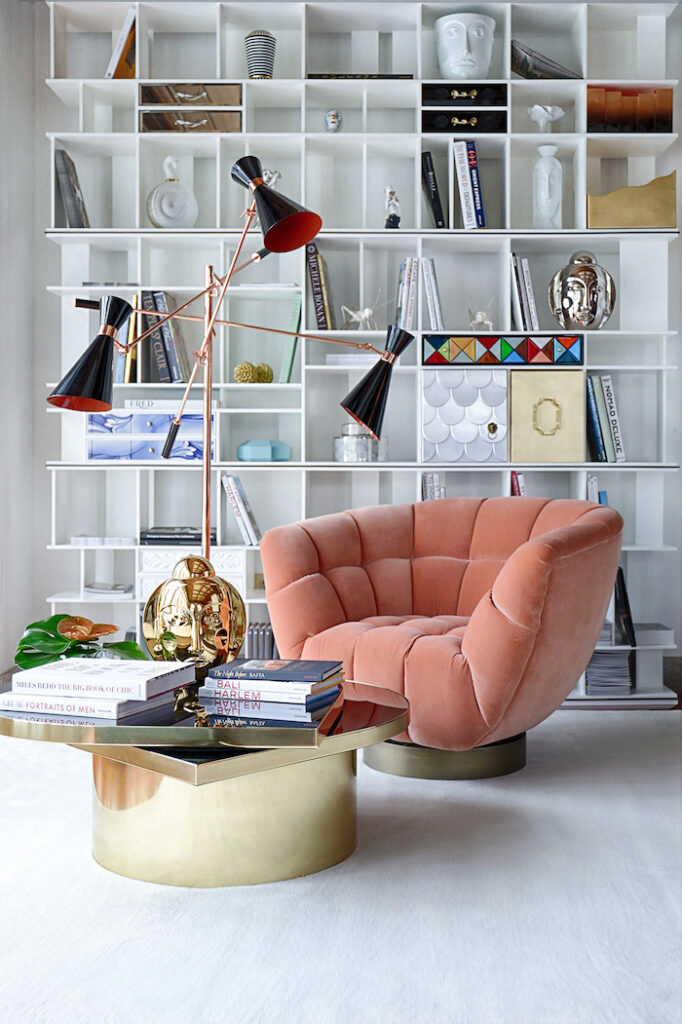 Advantages of Underfloor Heating

So, what are the main upsides to underfloor heating? Let's take a look.

LOWER HEATING BILLS
If you opt for a wet underfloor heating system you may find that your heating bills will come down. The same may not be true for a dry system, although it can depend on a range of factors.
GOOD INVESTMENT
While underfloor heating can be costly at first, it will often prove a great investment due to its ability to lower your heating bills and, thus, generally pay for itself over time.
EVEN HEAT DISTRIBUTION
Unlike a radiator setup, underfloor heating is the ideal way to heat up spaces throughout your home. This is because the heat will travel up from beneath the floor toward the ceiling of each room. Since the underfloor heating installation will be spread out across the room, you should enjoy even heat distribution in each room with this setup.
MORE ROOM CREATED
By swapping out your radiators for underfloor heating, you'll have that bit more space to use in each room undergoing this change. Also, for many, radiators can be a bit of an eyesore, so replacing them with underfloor heating can offer something of an aesthetic upgrade for each room for which this applies. In my own kitchen there wasn't room for a radiator so the underfloor heating was the best option.
COMFORT
An added bonus to underfloor heating is that it can create a warm underfoot, which can make for a comfy and more relaxing environment in any space with underfloor heating added. And pet's love it! Don't be surprised if they snuggle up on your underfloor heating floor in the winter months
LIMITED MAINTENANCE
When compared with radiators, underfloor heating needs very little maintenance over time. While maintenance like wet system servicing will be required every so often, all in all, underfloor heating is a low-maintenance installation. You won't face a freezing house when your boiler breaks down.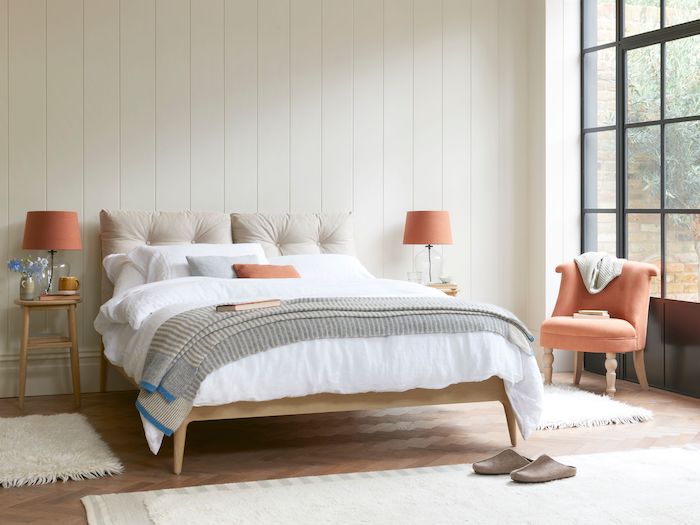 Disadvantages of Underfloor Heating

While there are many positives to underfloor heating, it's important to consider the downsides, too, for the sake of balance. Here are some of the most notable disadvantages.

HIGHER UPFRONT COSTS
Key cost factors include the size and type of underfloor heating, whether it's being added to a newly built property and how accessible the work area is.
ROOM HEATING CAN BE LONGER
Another downside of underfloor heating is that it may take longer to heat the room. This is because underfloor heating works at a relatively low temperature. Although I have mine on a setting that I control by an app, which means I can turn it on for a few hours in the morning and evening to make sure the back of my house is nice and cosy in the winter months.
FURNITURE LOCATING CONCERNS
Perhaps it will surprise you to know that underfloor heating can limit where you can locate furniture. Specifically, if you have an electric or dry underfloor heating system, issues can arise if placing furniture that is flat along the bottom atop a floor location with the cable or heating mat located below. The issue here is that it can lead to thermal blocking and restrict airflow. Beyond that, any furniture (e.g. rugs, bean bags, etc.) with a tog value in excess of 2.5 cannot be placed atop an area of the floor with a cable or heating mat below as this too can cause thermal blocking or/and an airflow restriction.
INSTALLATION CAN BE TIME CONSUMING
On average, it takes one to two days to have professionals fit an underfloor heating system depending on how accessible the area is and the challenge of the installation process.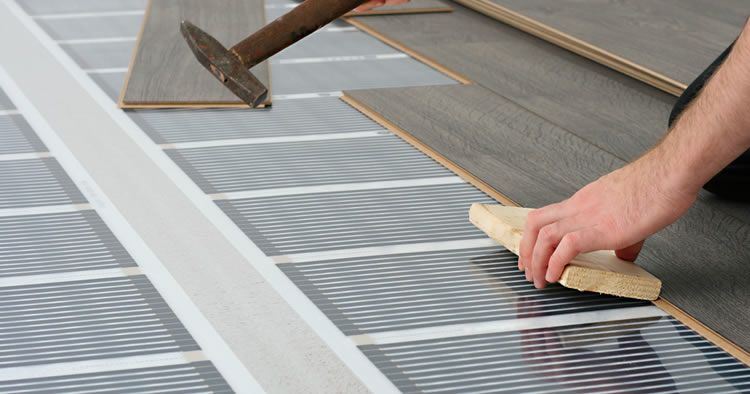 Which flooring does underfloor heating work with?
Underfloor heating can be laid under most types of flooring, so long as they are suitable with the heating system:
STONE & CERAMIC FLOORING
Tile and stone floor finishes are perfect for electric underfloor heating because they have a high thermal mass and high thermal conductivity. This means the heat transfers to the floor surface quickly and retains the heat well. This creates an ideal perfect spread of warmth.
A layer of insulation should always be included as this will reduce heat loss and improve efficiency of electric underfloor heating installed under stone or ceramic floors .
VINYL FLOORING
Vinyl flooring performs extremely well with underfloor heating and is increasingly popular. Most vinyl brands are now manufactured to be compatible but you should always check with your manufacturer to be sure. Vinyl floors can have a top floor temperature restriction which will limit the system's heat output, so they are not recommended for high heat loss areas.
WOOD FLOORING
Engineered timber flooring is the ideal wooden floor option to use with underfloor heating because it performs with fluctuating temperatures. Timber flooring will often insulate and therefore reduce the efficiency of the heating system. The thinner profile of engineered timber is best but you should always ask your manufacturer.
CARPETS
Yes, you can install underfloor heating in a room with carpet flooring. Carpet is suitable, as long as the material of the carpet or underlay does not act as an insulator, blocking the heat from the underfloor heating system. The total tog of all materials must not exceed 1.5.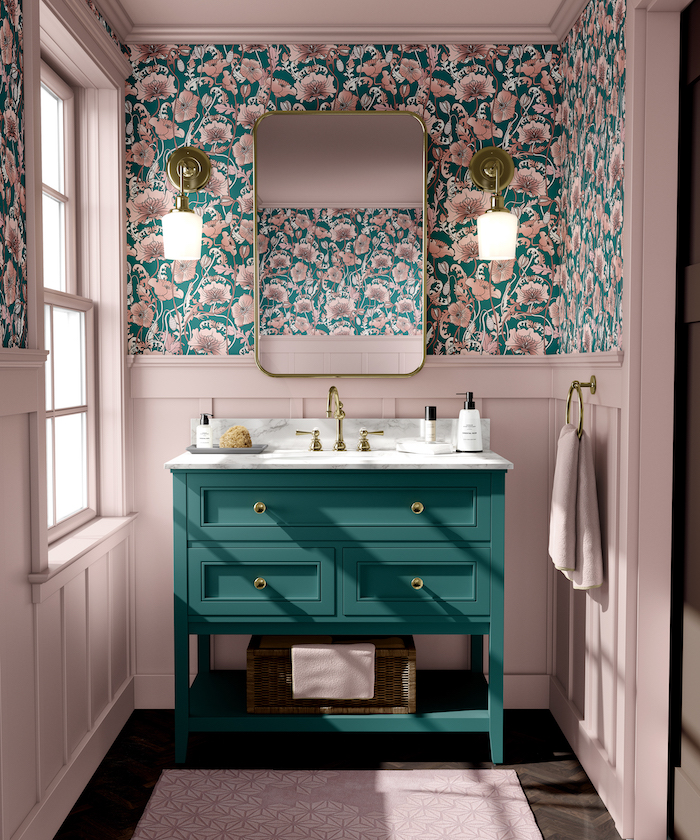 How much does underfloor heating cost?
The cost of underfloor heating is higher when it comes to installation and fitting when compared to standard radiators.
Underfloor heating costs vary greatly; they can start as low as £30 for small projects right up to £10,000 for large projects. The cost will depend on key factors, such as the system you choose, size of the room floor space and the age of your home.
HOW MUCH IS UNDERFLOOR HEATING PER SQM?
Typically, the cost of underfloor heating per m² is around £50 – £75, when using electric heat mats. My own system cost £560 for a 2m x 3m area.
HOW MUCH DOES IT COST TO INSTALL ELECTRIC UNDERFLOOR HEATING?
The average labour costs for installing underfloor heating is between £200 – £300 per day. Most electric systems can be installed in one to two days, so should cost from £400 – £600.
IS UNDERFLOOR HEATING EXPENSIVE TO RUN?
Compared to traditional radiators, underfloor heating is one of the cheaper heating solutions for running costs as it requires lower temperatures married with equal heat distribution.
IS UNDERFLOOR HEATING EFFICIENT?
Underfloor heating is extremely efficient when compared to alternative heating solutions, such as radiators. It uses lower temperatures but results in even heat distribution.

Should I opt for Underfloor Heating?
Ultimately, whether or not an underfloor heating system is right for you will largely depend on your budget, preferences and requirements. Hopefully the pros and cons I've listed above will help you make the right choice for your home.