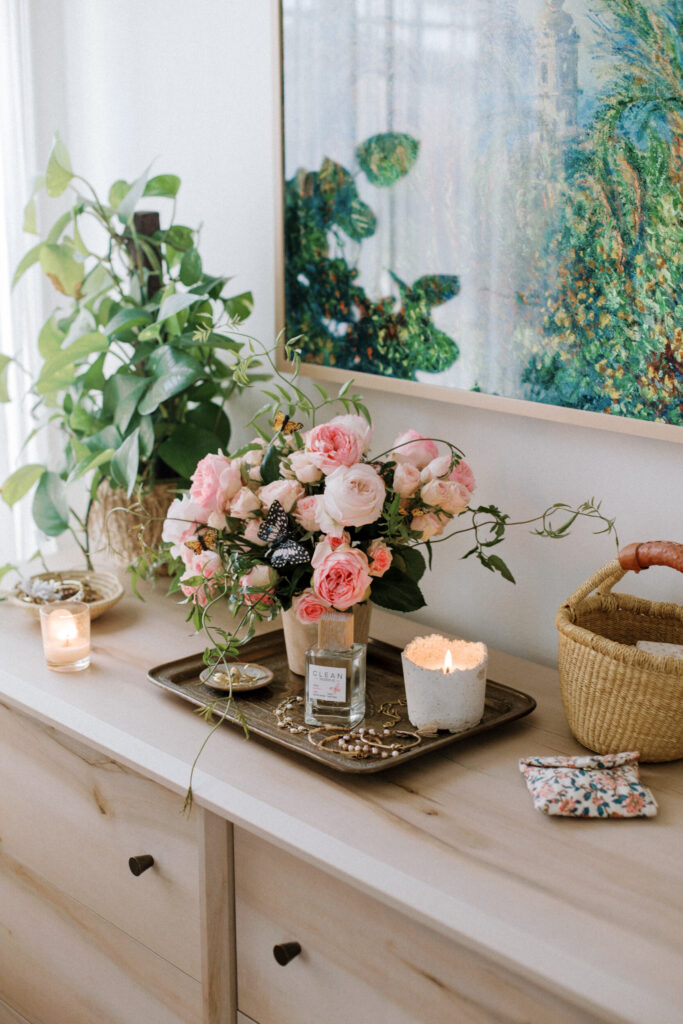 Giving the gift of perfume is the gift that keeps on giving. Why? Well a perfume from the moment it is sprayed on the skin will create memories, and connections for both yourself and the person you are buying for. When you gift a perfume that you have chosen especially for someone, it is an incredibly personal and thoughtful present.
Choosing a new perfume for someone else can feel little bit daunting but it really doesn't need to be. Especially if you follow my top 5 tips to purchasing perfume online which will make the experience easy and stress free.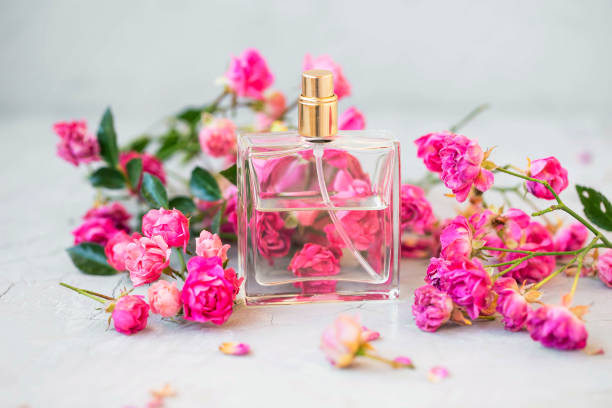 5 SHOPPING TIPS For choosing perfume As a gift
Choosing the perfect bottle of scent for a loved one requires careful thought and a dash of intuition, let me show you how with these 5 shopping tips.
1. Find out what perfumes the recipient may have worn before.
This will give you a better understanding of the types of scents and brands that they like to wear. Take a sneaky pic on your phone if you can, that way you definitely won't make any mistakes.
Once you've found out which fragrances the recipient wears, you can use google to find out what aromas make up their favourite perfume.
You will notice that many of the current fragrances all have roses or jasmine in them….if this is the case, look for perfumes with floral notes like Kilian Love Don't Be Shy dupe. They could love the sweet smell of this Juliette Has A Gun's dupe which has vanilla vibes or the you might want to look out for the richer notes of sandalwood, vetiver or amber.
With most perfume websites, you can pop 'floral' or 'woody' or 'sweet' into the search bar to pull up every perfume with that particular scent within the store.
You might find the perfect scented candle and room diffuser to compliment the perfume that you are buying this way to make it a bigger gift.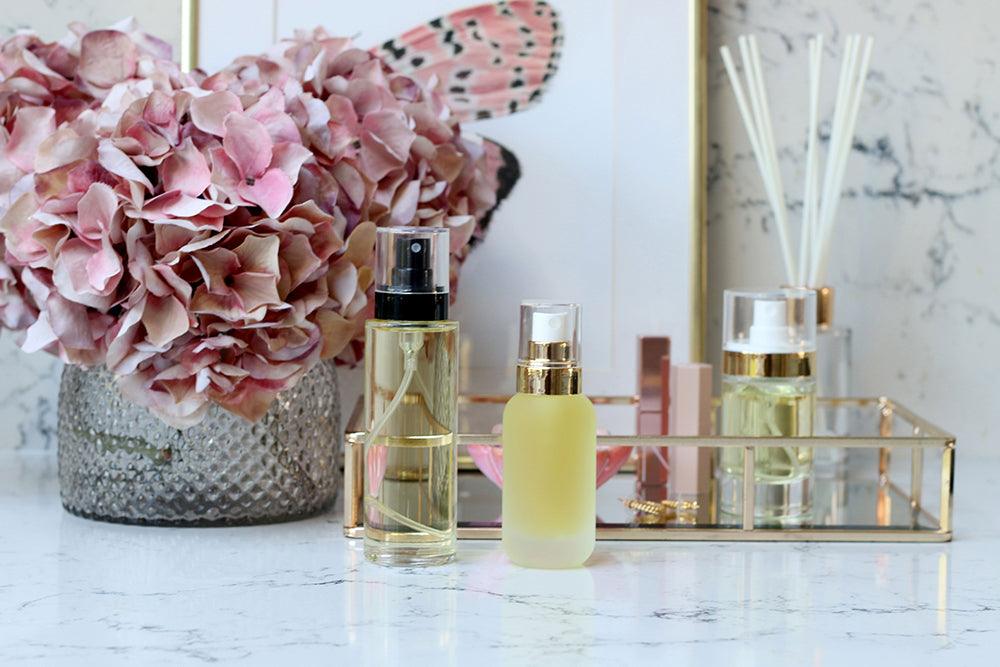 2. how heady they Like their fragrances to be
When thinking of buying a fragrance gift, think about how 'loud' the recipient's usually wears their perfume. For example, do you smell their perfume when you're standing a metre away from them? In this case, they probably like a stronger fragrance, so search for perfumes that are a Eau de Parfum. Or maybe you can smell the fragrance when you give this person a hug because it's a little more subtle) then go for an Eau de Toilette or Eau de Cologne for something lighter and gentler.
And gifting perfume doesn't have to break the bank, many websites create fragrances that are inspired by more expensive brand perfumes. So you get the same scent but without the hefty price tag.
READ: WHAT IS SCENT SCAPING? THE HOT NEW INTERIOR TREND YOU NEED TO TRY
3. Choose a perfume based on Their Personality
If you want to choose a new scent for a loved one, they consider their personality, their favourite memories or their style icons or a well known celebrity.
The world of fragrances is divided into categories like floral, woody and oriental. Each category carries a distinct character—floral exudes romance, woody radiates earthy depth, and oriental envelopes in exotic mystery which reflects the personality of the wearer.
Pairing a fragrance category with a recipient's personality can be a delightful puzzle. The vivacious may prefer bright citrus notes, the dreamer might lean towards ethereal florals, while the enigmatic could gravitate to deep orientals. Understand their essence, and you'll find a scent that mirrors it. Birthdays, anniversaries, or just-because moments can be amplified with the right fragrance choice.
Or you could try this online quiz (on their behalf) which will match their favourite scents with the perfect perfume.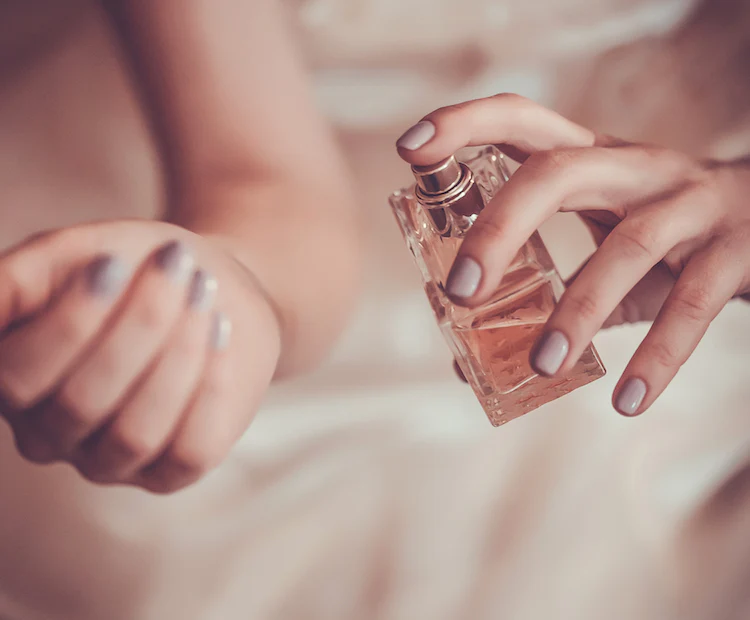 4. Choosing the Right Perfume Brands For them
Not all fragrances are created equal. The market is saturated with options, making it difficult to spot quality brands from fleeting trends. Trustworthy brands invest in sourcing the finest ingredients, ensuring longevity, and presenting an authentic narrative.
Designer fragrances from renowned fashion houses, promise wide appeal and familiarity. While niche fragrances offer curated scents that are a little more off-the-peg and therefore exclusive.
The choice hinges on the recipient's inclination are they more into a mainstream popular scent or would they prefer something a little more unique? This is very much a personal preference, I like a mix of both. But I'm more drawn to perfumes that noone else has!
READ: 8 CRUELTY FREE SKIN CARE PRODUCTS YOU NEED IN YOUR LIFE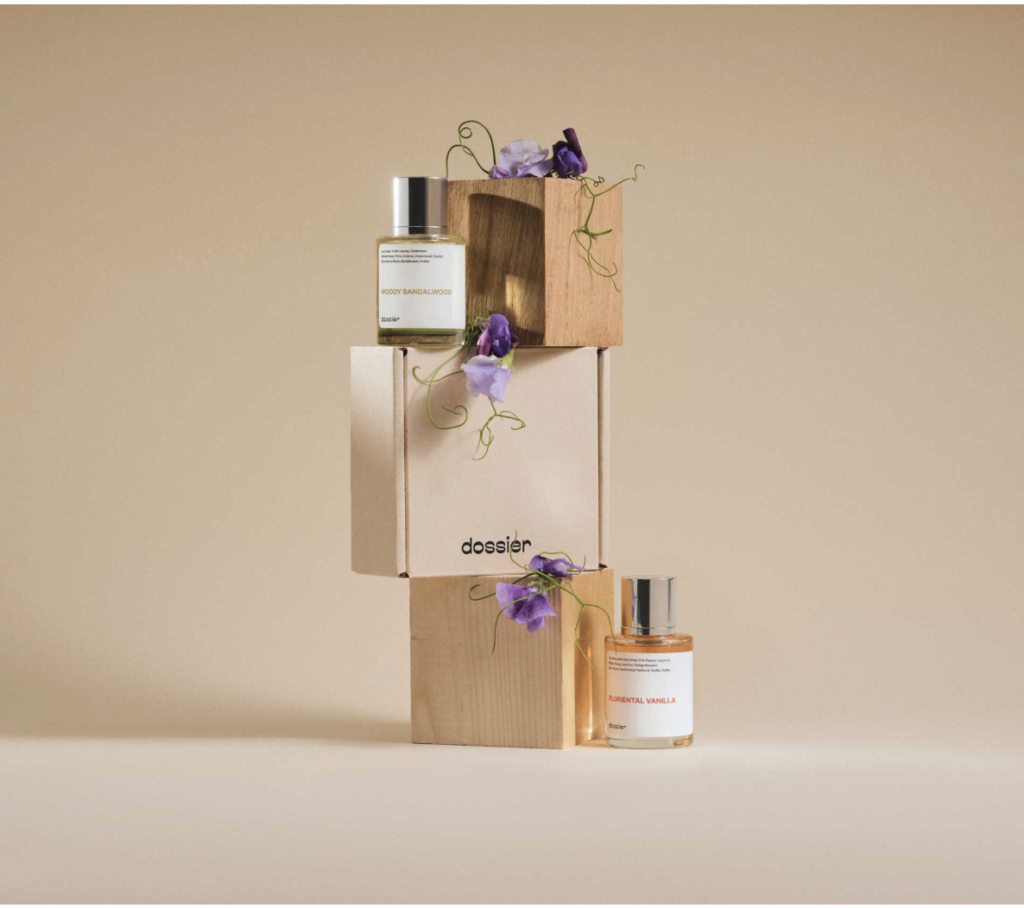 5. Considering the ethics of a Fragrance Brand
Wearing a fragrance that is ethical really important to me because I don't want any perfume I wear to cause any harm. I wonder if your loved one is the same? If so then:
Take a good look at the package and find out if it is eco-friendly.
You might want to consider if the brand tests on animals (a big no-no for me).
Many perfumes these days are vegan meaning they don't use animals in their manufacturing.
As lovely as a perfume as a gift is to give, you wouldn't want ti give a perfume that might clash with the principles of the person you are giving it to. Luckily, it's not difficult these days to find brands that have good ethical and environmental credentials as part of their brand identity.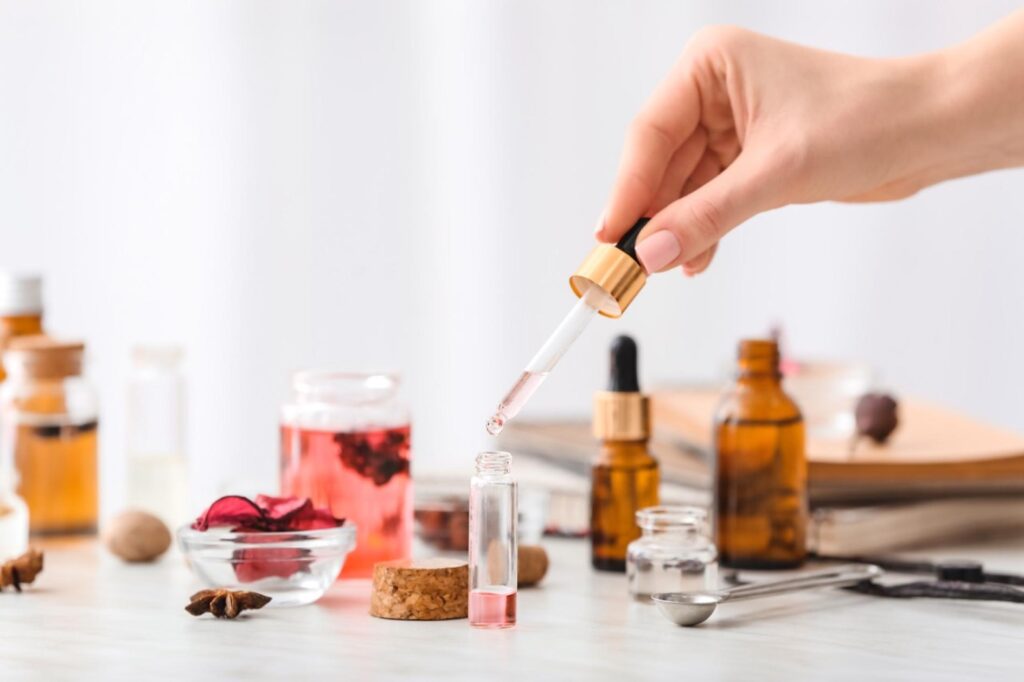 5 Fragrance Gifting Mistakes to Avoid
Now we have covered how to start buying perfumes, lets cover some common fragrance gifting mistakes that you can easily avoid:
Take into account of potential allergies by looking closely at the ingredients. Good quality perfume brands will list the ingredients to help you avoid buying a fragrance that might irritate the skin. You want to make sure that the perfume brand follows strict cosmetic safety recommendations when formulating their products too.
To sidestep fragrance faux pas, take your time to understanding the recipient's tastes. take a quick look at their perfumes and see which ones are nearly used up and which ones which haven't been touched. This will help you work out which ones they love more.
And if you are worried about personal preferences and potential allergies, when in doubt, opt for a lighter, universally appealing scent that they will love to wear everyday
In the realm of gifts, fragrances hold a special place especially when beautifully gift wrapped. Consider the package, the branding of the perfume and the price before making your purchase..
And finally, check the returns policy where you are shopping for perfumes! You want to make sure when buying online that you can return the perfume if by slim chance they don't like it. Look for brands that offer samples to try and an honest returns policy for peace of mind.
How To Choose Perfume As A Gift: 5 expert tips
I hope you have learnt from this post how special gifting a fragrance is! I think of it as trying to match a scent that captures someones personality and who they want to be. The impact of giving such a personalised gift can be profound, transforming a simple gesture into an unforgettable moment before friends and lovers.