Have you ever thought about using your nose when decorating your home? Rather than pick up a paint brush, consider using the hot new interior trend called scent scaping.
It might sound complex, but all it means is differentiating one space to another in your home via scent.
There are a number of tools you might use to scent a living space, using things such as candles, diffusers, essential oils, room sprays and flowers. There are plenty of ways to use scent scaping to give your home a certain vibe, whether that's calming or invigorating.
I hosted a work shop with fragrance brand Floral Street – sharing all my interior stylist tips on how to scent scape your home. And I thought I would share the advice and tips with you in this post.
Read on to try scent scaping at home.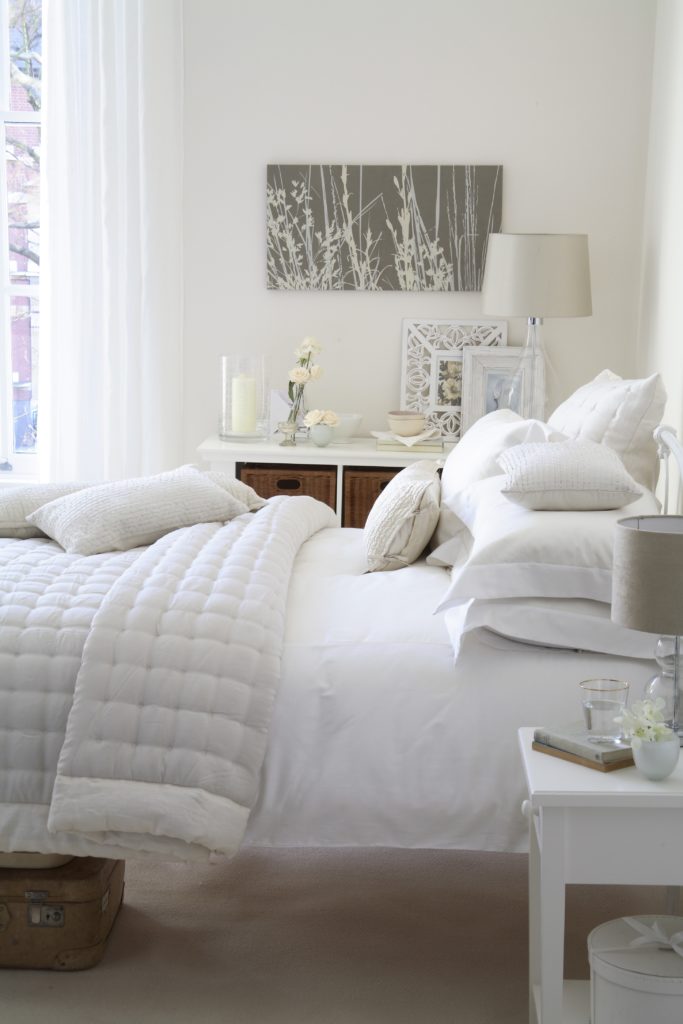 What is scent scaping
Scent scaping is where you use enjoyable aromas to divide your house by zoning a room or area, or even time periods in your mind using one of your key senses – smell!
Historically, the idea of using scents to influence our moods dates back to ancient times when fragrant oils were used to create a relaxing and reverent atmosphere in places of traditional ceremony. Today, we can blend candles, flowers, oils and reed diffusers into our interiors to inspire and uplift us.
As an interior stylist, I use scent scaping as form of creative expression! For me, it's an extension of your home décor, and I use it in the same way that you would arrange art, choose wall colours or add textures to your home to create a look. Scent scaping is particularly useful when wanting to give your space a refresh without the need for decorating.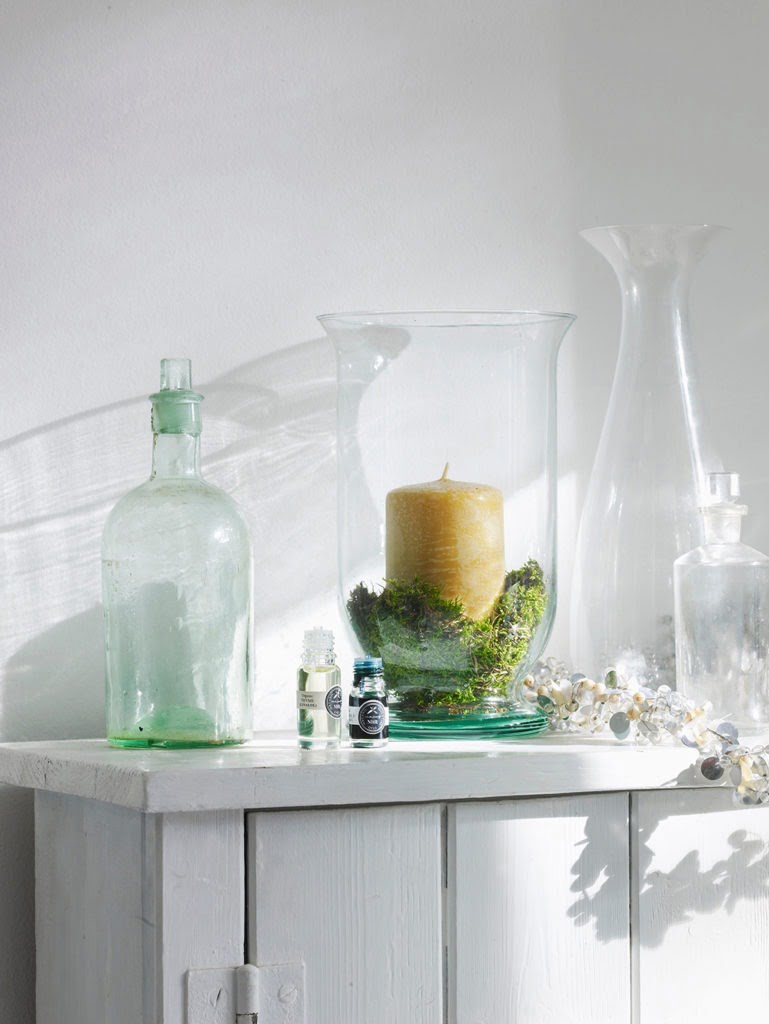 What are the benefits of scent scaping?
After the past few years we all have experienced, aroma can balance our minds and our homes in an instant. Scent can help us focus on work, motivate us to exercise, aid in reducing stress and introduce a moment of self care to our days.
During the pandemic our homes became our entire world; it's where we work, sleep and relax, which has put pressure on our surroundings. And after that experience, we learnt the importance of setting good boundaries, and using varying scents can be helpful when trying to make the switch between work, family and leisure activities at home. As a result, how we view our homes, and the importance they play in our mental health, has dramatically changed this past year!
By using a particular scent in each room, we can zone our spaces to reflect either work or relaxation.
No need to knock down walls, simply light a candle! Ideal if you rent or are looking for a quick fix.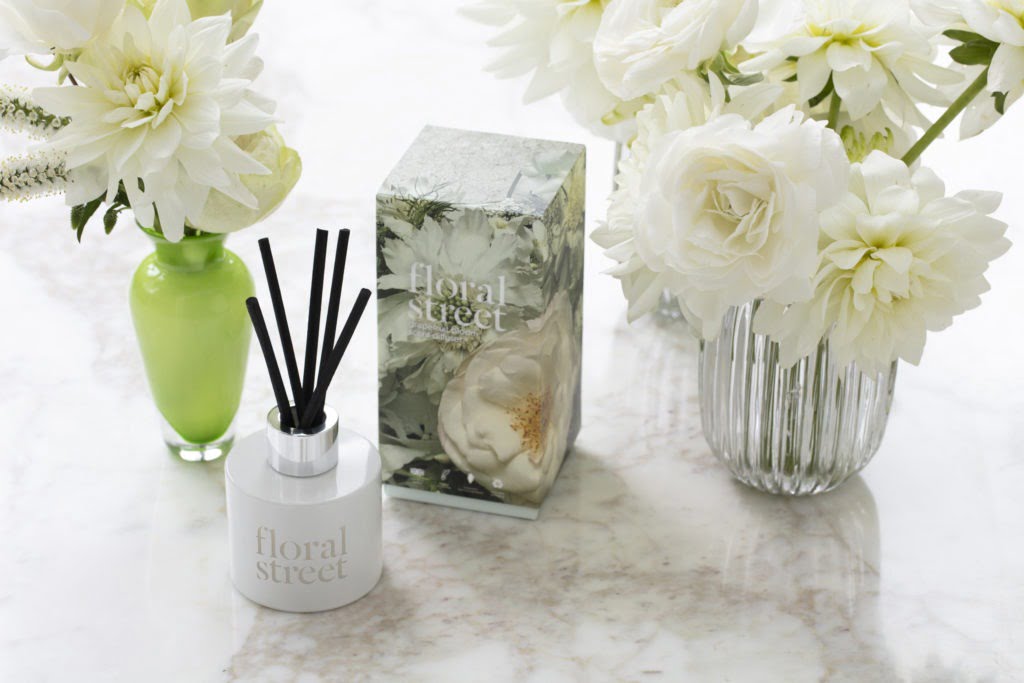 The power of scent change our moods in a positive way
Our sense of smell is linked to the area of the brain governing instinct, memory and emotion, and it is the most evocative and primitive of all our senses. Information from the nose goes to cortical areas to arouse emotions and memories without our awareness. That means when it comes to smells, we can be influenced and not realise it.
Through these scent pathways, essential oils and fragrances can have a dynamic effect on our emotional state. They help transform our moods, moving us from one state of mind to another. That's why certain scents can send subconscious triggers within our brains to help us switch to a different frame of mind.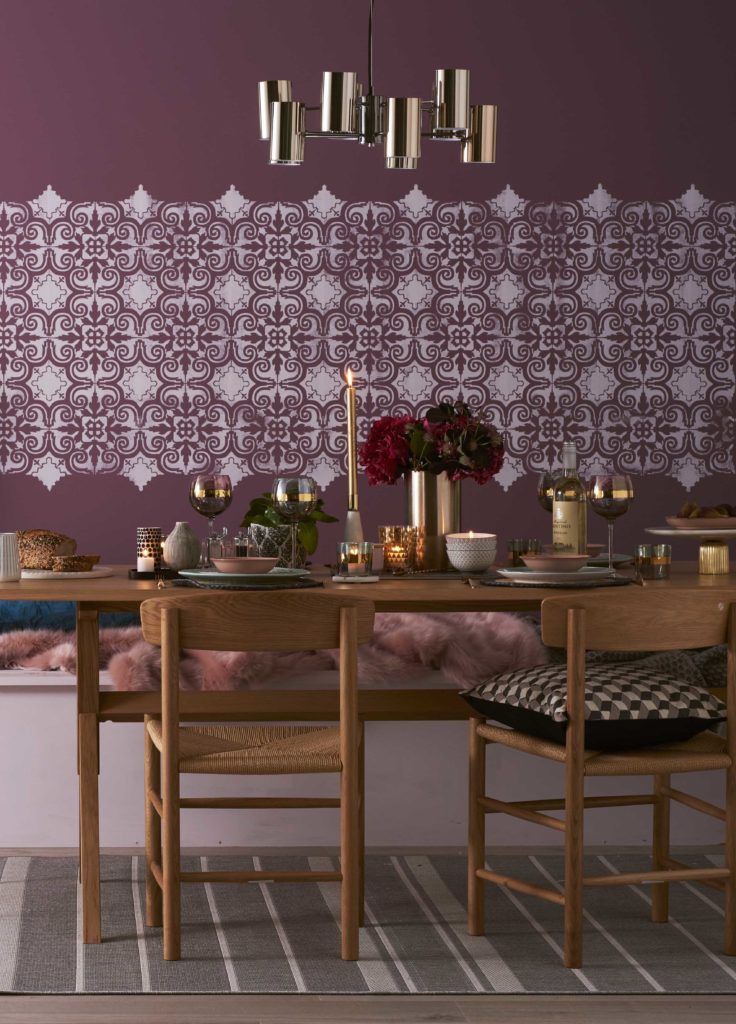 That's why adding scents to our daily at home care routine can do wonders to enhance the everyday experience. Lighting a scented candle can make your morning coffee feel like an indulgent breakfast set in a hotel. A diffuser with drops of lemongrass oil can refresh and invigorate workouts at home. Scents are especially transformative when applied to bed and bath rituals.
You can scent-zone throughout the day, choosing a different fragrances for the morning to energises you like lemon, citrus or grapefruit for when you are dashing around the house, or lavender for the evenings when you want to kick back and relax.
Open your diffuser or light a candle, and enjoy a moment of 'me' time.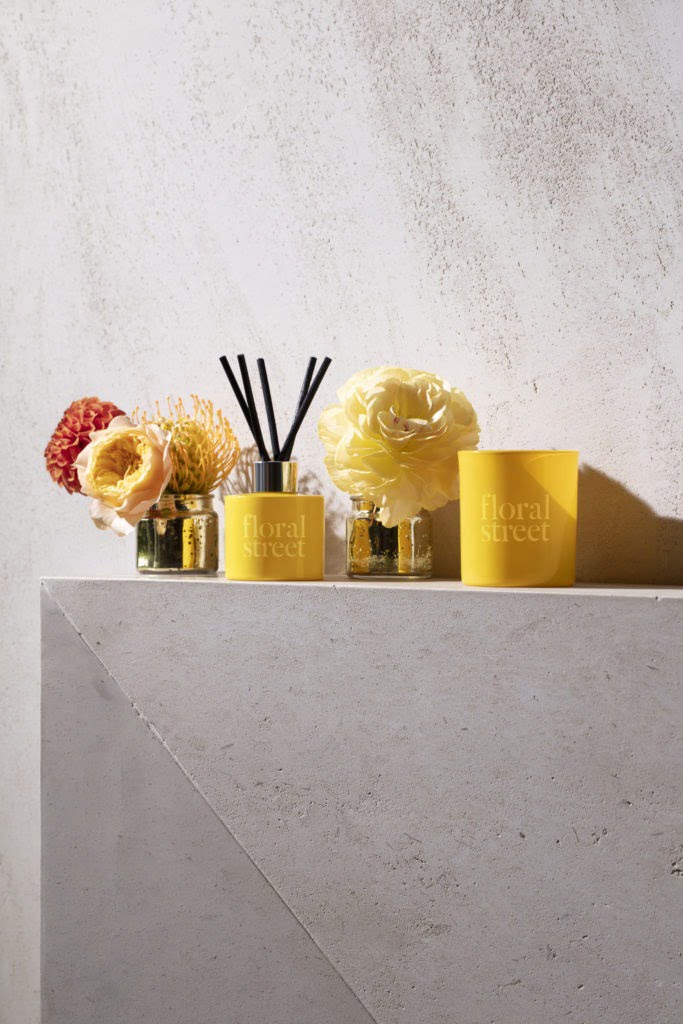 4 Tips TO SCENT SCAPE At Home
1. Use your nose to decorate your home
For interior designers, the choice of scents is carefully considered alongside other sensory stimulants such as a colour, light, texture and sound. It's the ultimate finishing touch to any room. Start by thinking about what 'scent story' you want to create. And what I mean by that is – think about how you want your space to feel and what mood you want to set.
You have complete control over the fragrances you choose for different rooms – and they are easy to switch up as well. Don't be afraid to move fragrances around your home, just as you would move other accessories. Choose home scents that reflect your home style and use them strategically when dotting them around your home.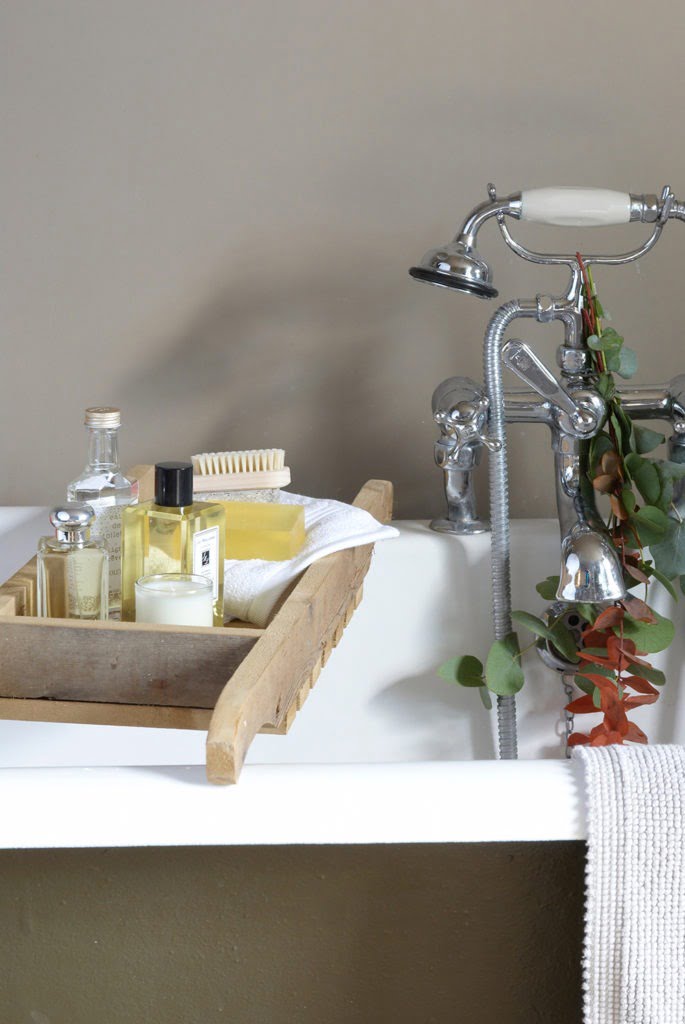 Scent also is a great way to add to an up-and-coming interior trend to your home. From the aroma you pick, to the packaging of your candle & diffuser, they will all add a trend to your homestyle.
If you love the tropical interior trend (which is still huge for 2021) then complement palm print wallpapers and wicker accessories, by dressing your shelves with candles infused with exotic florals.
For the lovers of vintage styling, then you'll want to have a diffuser by your bed which is fragranced with head florals notes and vintage vibes like rose or tuberose.
Use your candles or diffusers as part of your home styling. Use them to dress a mantlepiece, on your coffee table or part of a dining table centrepiece.
Use your candles to make the everyday special. Please don't save for your scents for best instead add special moments to your home every day. You could light your favourite candle on a Wednesday to help you get over the mid-week hump!
Aroma is what sets your home apart and make is special.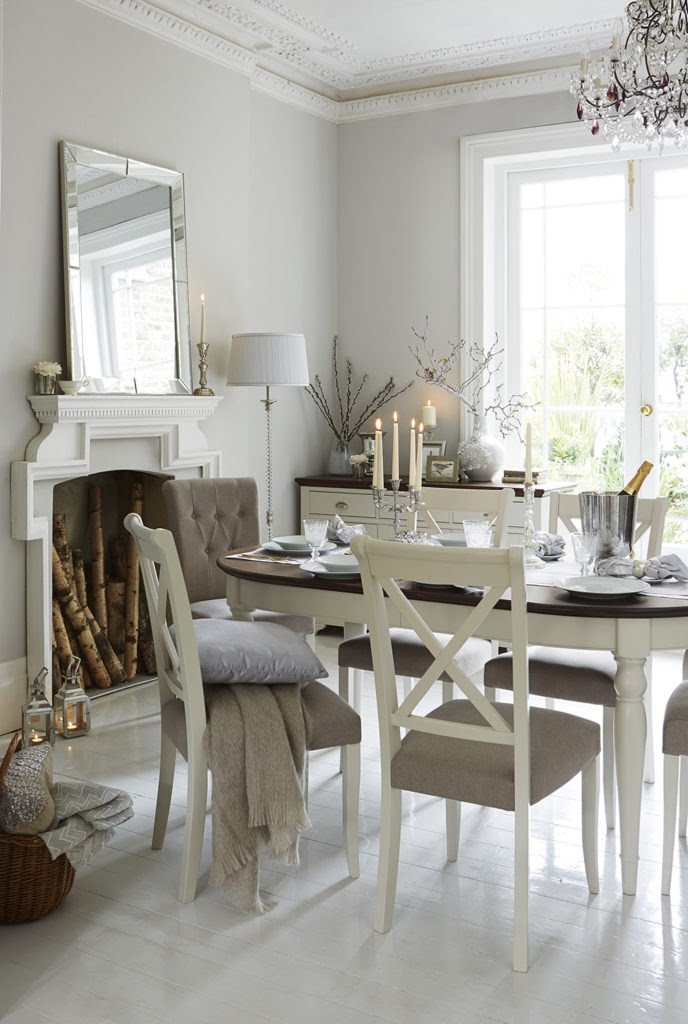 2. Mark the changing seasons using aroma
As an interior stylist, one of the main tricks I use in my work is to reflect the changing seasons to revive our homes and reflect how we use our spaces over the year. This is so easy to achieve with scents.
As summer tails off, I shift from using diffusers that give off summer notes of citrus, grapefruit, rose and blossom to aromatic candles that glimmer and glow in woody and spicy scents like vanilla, warm amber or wild orchid. The Fireplace candle smells like an actual unlit fire. Wonderful, if like me you don't have a working fireplace, you can light it to get that feeling of a cosy living room.
Using candles isn't just about smell – it's also about creating an atmosphere for my photographic shoots. I always use candles on set for Christmas shoots for extra twinkling. And in the garden for summery lifestyle shots. Candles are key to my shelfie styling.
As well as seasons, you could even bring that holiday feeling home. Lots of us have been impacted by cancelled travel plans, so bringing that holiday feeling home with candles that smell of coconut or exotic flowers will help you feel like you are having the best staycation. Candles are just as effective outdoors. Light when serving an alfresco lunch with family, or in the evenings when enjoying a sundowner in the garden.
Scent reminds me of press trips to Oman, adventures in New York, or buying trips to Morocco – it reminds me of places I have worked & travelled to. Scent marks passages of time in my career, as I light a candle I'm transported back to a special place. Why not try the same styling trick?
3. Press the reset button with the power of scent At home
With us spending so much time at home, it can be hard to make a distinction between the week nights and weekends. Using a scent that you light only use at the weekends helps to differentiate your days off from the working week, especially if you're working from home. Beautiful natural aromas that use essential oils tap into our mindset and are far more stimulating.
Scent marks the transition from busy family home to adult space, or for a moment of clarity when working, or for relaxing with friends – not just to mask bad cooking smells! My sister lights a candle once her boys have gone to bed, to turn her open-plan living room from a busy play den to an adult space where she can enjoy diner with her husband.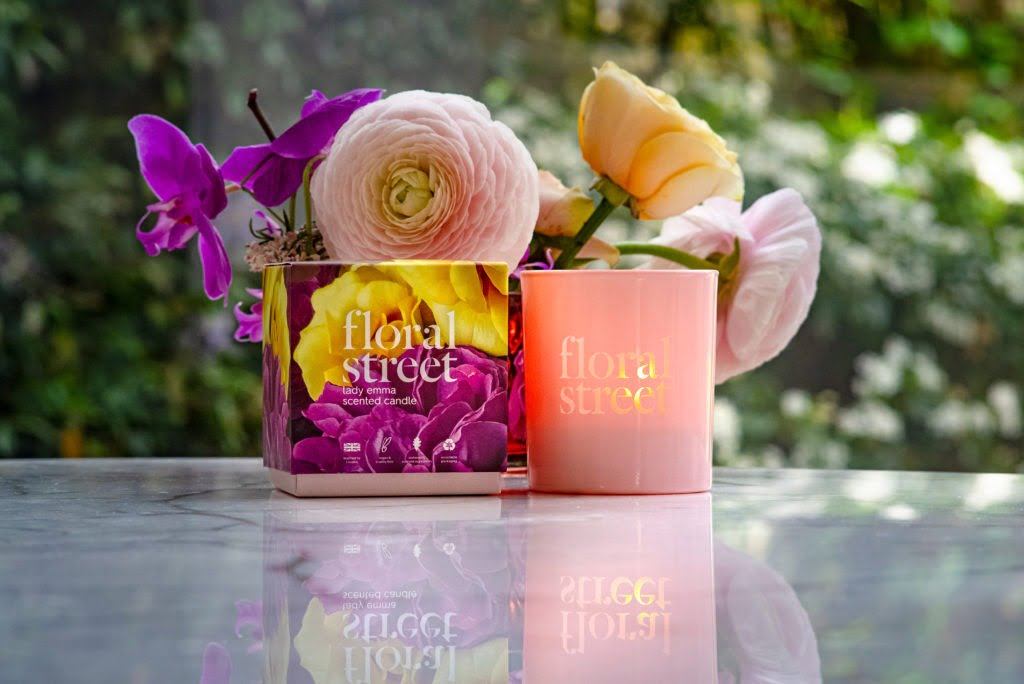 And scentscaping is ideal for those of us who rent. You can personalise your space so it truly reflects you using aroma, rather than asking your landlord if you can redecorate!
A great spot for a diffuser is near a door or in a hallway, so scent can be picked up as soon as you enter the room. In your living spaces have a happy scent – perhaps a zesty, citrus scent – that will instantly make your smile out after a long day. While a diffusers, that give off a stronger scent are better for an instant hit like inside your wardrobe! In workspaces, I use scent to put me in a positive mindset to beat deadlines! I'm burning a Sunshine Bloom candle right now while I write this post.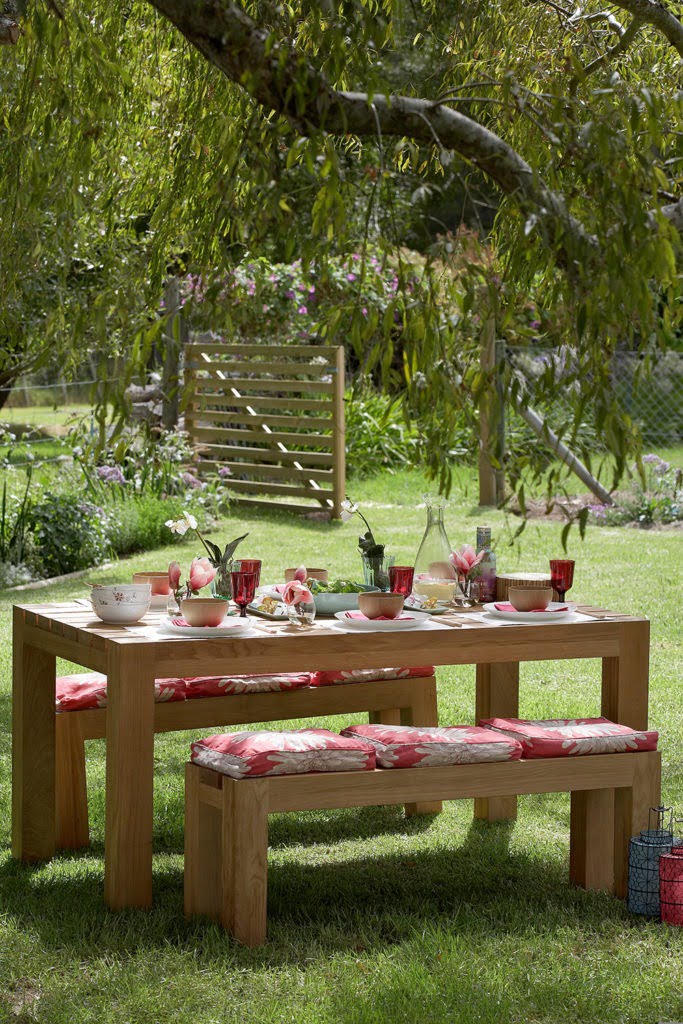 4. Use scent scaping to Create an indoor garden
Plants have been a huge part of interior design for the past five years – from #plantlover hashtags on Instagram, to baby plants being delivered to our doors, to garden centres turning into the new nightclubs. We all know how outdoor spaces have the ability to revive and uplift us!
I treat my garden like an outdoor room, and burning candle outside and allows the wafts the aroma to drift back into my home.
If you don't have an outdoor space to enjoy you can capture this feeling with scent! Use a candle to bring the outdoors into your home by choosing a candle that reminds you of cut grass or midnight florals. Tuck a diffuser hidden among your plants or choose a candle in a leafy green container to replicate that positive of outside-in feeling.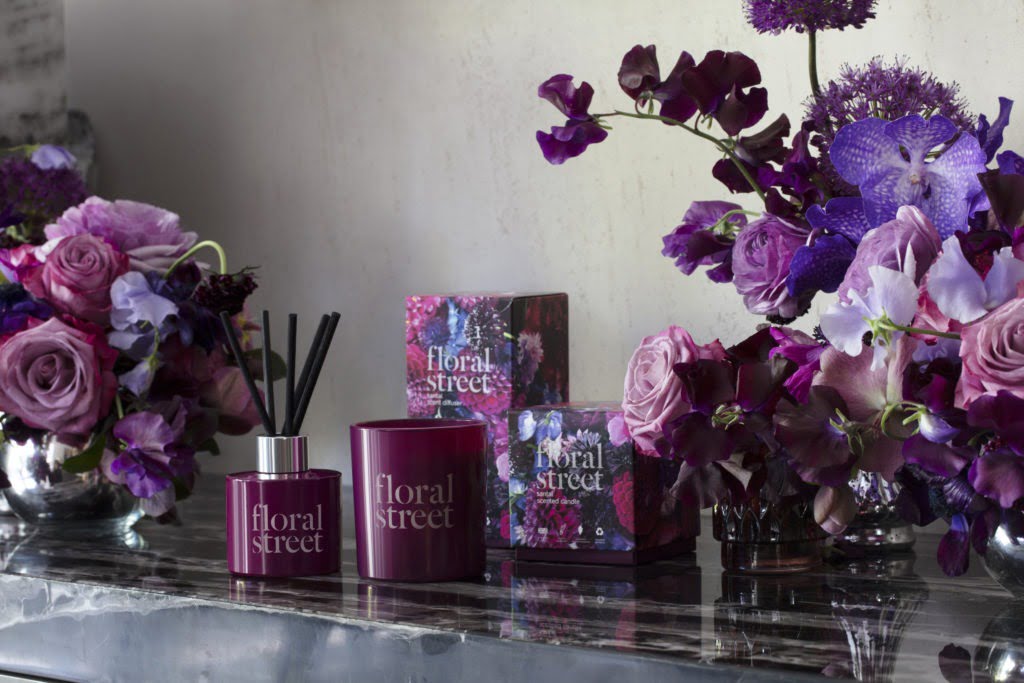 Our sense of smell has the ability to awaken a part of your brain that's stimulated by fragrances, and you'll find it will bring a deep connection to your home. And who doesn't love a home that smells a good as it looks!
Anybody else using this as the perfect excuse to go and decorate their homes with new candles and diffusers now? Now is the time to try scent scaping at home.
Love Maxine
You May Also Like
READ: HOW TO CLEAN WOOD FURNITURE TO LOOK LIKE NEW AGAIN
5 COOL WAYS TO STYLE AN INDOOR GARDEN