I'm a huge fan of using cruelty free skin care products as not only do they make my skin look brighter they are also kind to animals. Below, I've picked my favourite beauty products that revive tired skin and are either natural and organic – and ALL are cruelty free. These products will leave your skin looking and feeling amazing in no time.
Since turning 40 a few years ago, I've thinking more about what products I'm use on my skin and what impact they are having on the environment. I've hunted down key products that actually work – I'm only recommending tried and tested brands that I use every day. They will freshen winter-worn skin, and set you off on your perfect day looking lush. And all are cruelty free skin care products*
In this post, I'm sharing my selection of cruelty free skin care products, organic and/or natural products that I'm currently loving this winter. And if you like this idea….I've done a handy little video to show you how I apply these products just for you.
Let's start at the top, shall we…
8 CRUELTY FREE SKIN CARE PRODUCTS FOR TIRED LOOKING SKIN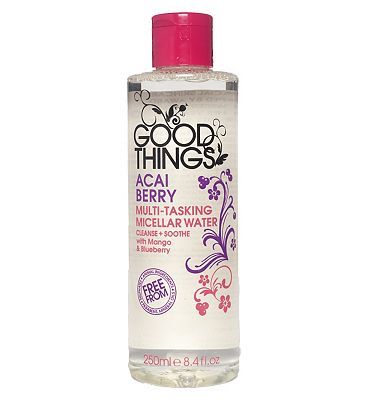 1
Good Things Superfruits Skin Care Acai Berry Multi-tasking Micellar Water, £4.49
This micellar water is super effective at cleansing your skin. Tiny molecules in the solution grab onto dirt and grime. Afterwards skin feels clean, toned and make-up free. Even my stubborn leftover eye makeup is gently dissolved away.
It's packed with antioxidant and vitamin-rich superfruit beauty boosters including blueberry, mango and acai berry plus hyaluronic acid to help keep skin hydrated and soothed.
All Good Things products contain no mineral oils or other petrochemicals, no parabens, no micro-beads or sodium laureth sulphate. They haven't been tested on animals and they no ingredients derived from animals either. YAY!
After, I love ti use Calecim Restorative Hydration Cream. 
This excellent cream helps boost skin's hyaluronic acid levels from within and helps ensure skin's new cells rise to the surface. When used twice a day, it has an intense hydrating effect and helps tackle issues like signs of premature aging, providing much-needed hydration post-in-clinic procedures. The cream's key ingredient, PTT-6, which contains over 3,000 proteins, including exosomes and growth factors, helps by sending protein messages to all layers of the skin. Nice! 
Available at Good Things Beauty & Calecim Professional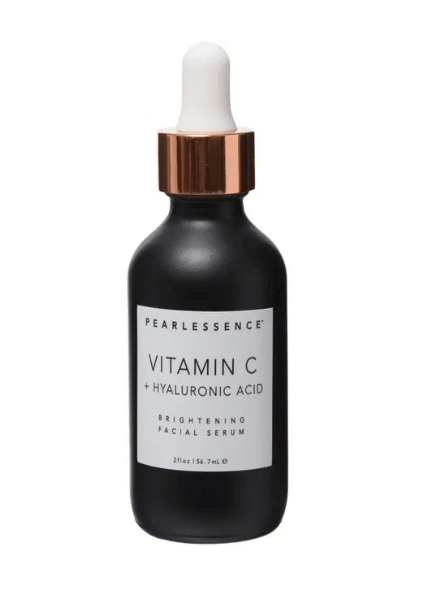 2
Pearlessence Vitamin C & Hyaluronic Acid Brightening Facial Serum, £6.99
Since I have been using Hyaluronic Acid on my face, my skin feels plumper and fine lines seem to vanish. Hyaluronic Acid locks in hydration in your skin, making it ideal for dull skin, uneven skin tone or dehydrated skin. This one by Pearlessence is suitable for all skin types and it won't hurt your wallet either.
Apply a few drops into your palms, and pat gently into your face and neck.
Available at TK Maxx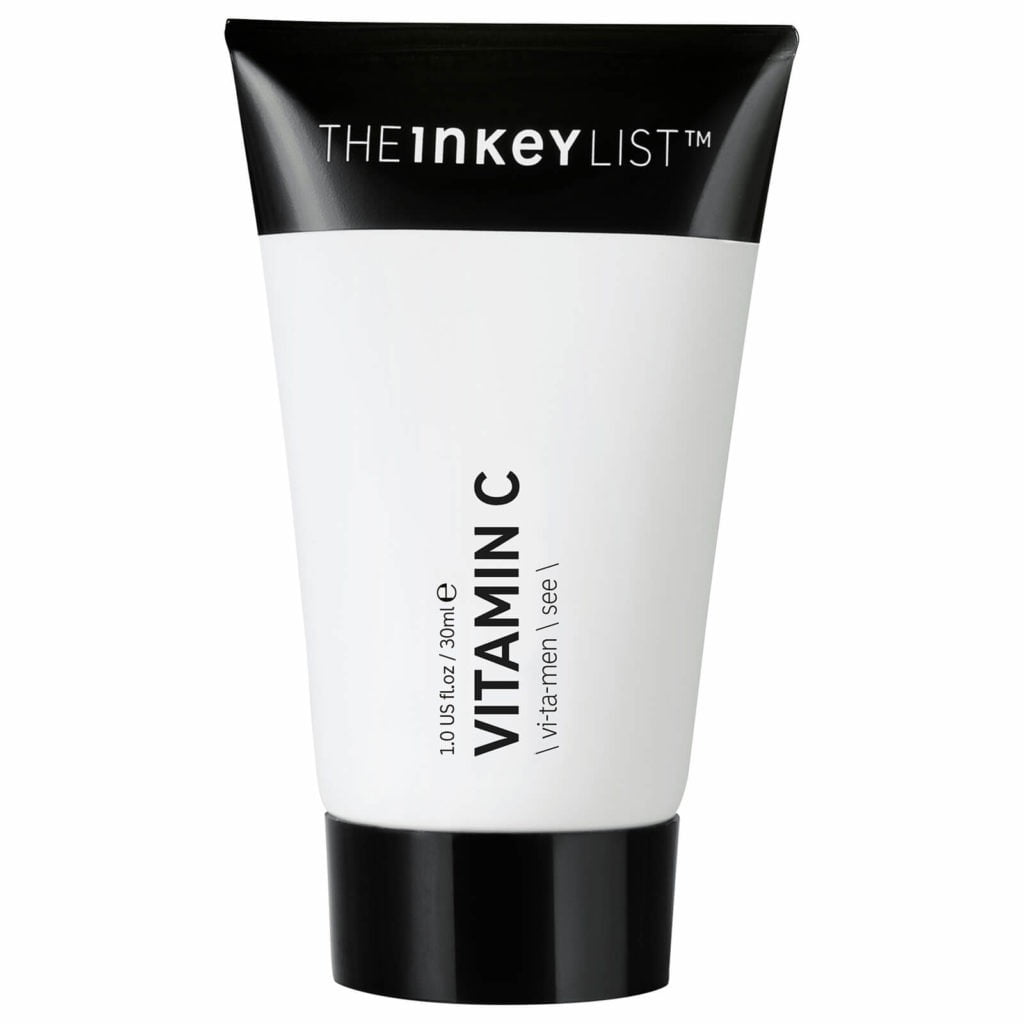 3
The INKEY List Vitamin C Serum, £7.99
When my skin is feeling particularly tired, I'll mix in a pea-sized amount of the inkey list Vitamin C serum to my Pearlessence Hyaluronic Acid. Ideal for dull or ageing skin types, Vitamin C helps to brighten skin, evens skin tone and reduce the appearance of fine lines to give you a naturally glowing complexion.
It's a powerful anti-detoxiant in a tube – that will protect skin from damage caused by environmental pollution. It will actually correct the signs of aging as well as having a plumping effect on your skin too. What I love about this serum is that it boasts 30% stable L-ascorbic acid which is amazing quality for such a small price tag. And it really works.
The INKEY List is a cruelty free brand and don't test their products on animals and don't work with suppliers who do. They also source our ingredients from sustainable sources.
I can't wait to try other beauty products by this hip new brand.
Available at Be.forBeauty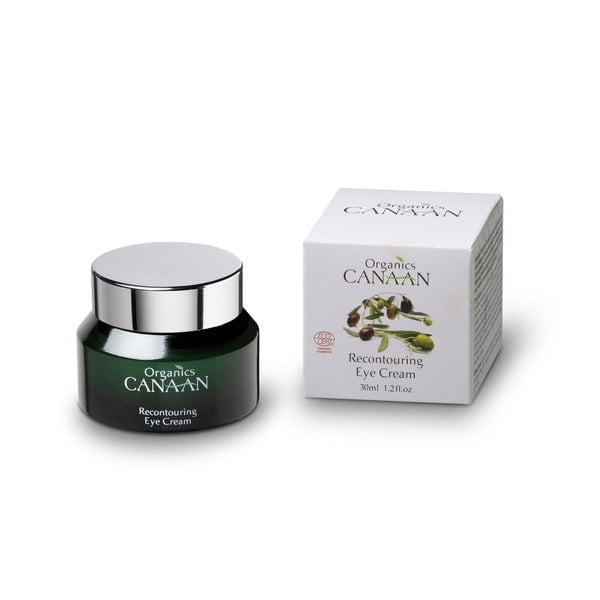 4
Canaan Organic Re-contouring Eye Cream, £37.20
Canaan Organics eye cream is one of my hero products. It feels lush on my dry, tired eyes. Dab on the product gently around your eyes and you'll feel it sink into your skin. Afterwards the delicate skin around my eyes feels nourished, the puffiness vanishes and my dark circles are reduced.
This cream contains Vitamin E that helps reduce lines and signs of early aging. Based on our unique complex combining organic extra-virgin Olive Oil, Macadamia Nut Oil, and Jojoba Oil that to protect the skin.
Available at Ninth Avenue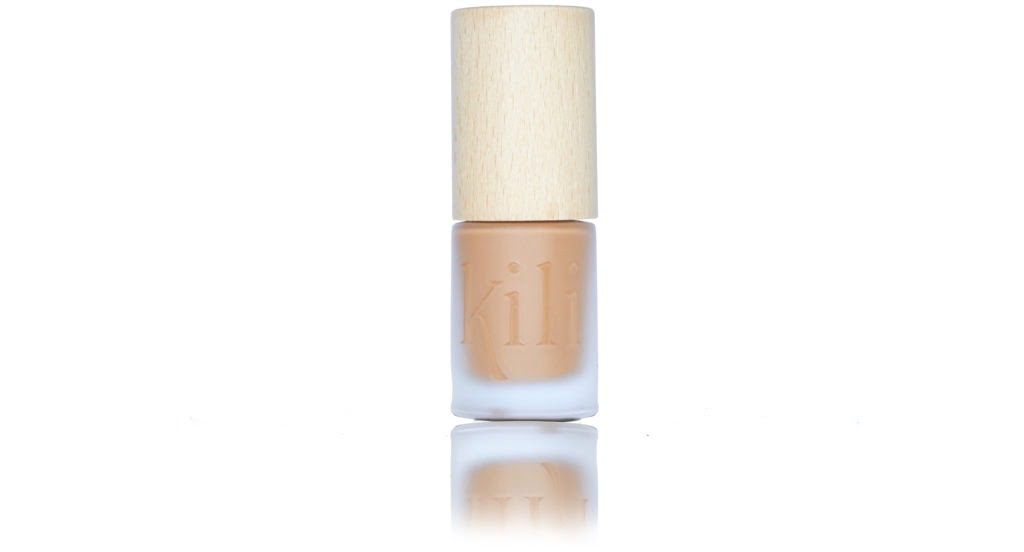 5
Kili Botanical Liquid Bronzer, £24
When winter is in full swing, there is nothing better than having a little tan to make you look and feel a bit better. And if you can't afford a winter holiday – then cheat the sun-kissed look with a botanical liquid bronzer for a natural look.
You need to blend a tiny amount of the Kili golden skin glow in with your daily moisturiser until you get the right shade. I finish with a tiny amount on my cheeks like a blusher. You will have a gorgeous glowing face all day long.
As a brand, KIli tries to be as sustainable as possible and the bottles, lid and packaging are all recyclable and recycled. The bronzer is cruelty-free too.
Available at Kili Beauty
TIP: If, like me, you struggle with unwanted facial hair which shows through your foundation base and don't want to pluck as it can damage your skin – then have you considered permanent hair removal ( check out these laser hair removal reviews) I've had it done and the results leave smoother skin, which leaves skin hair-free, perfect for for applying your makeover for even coverage.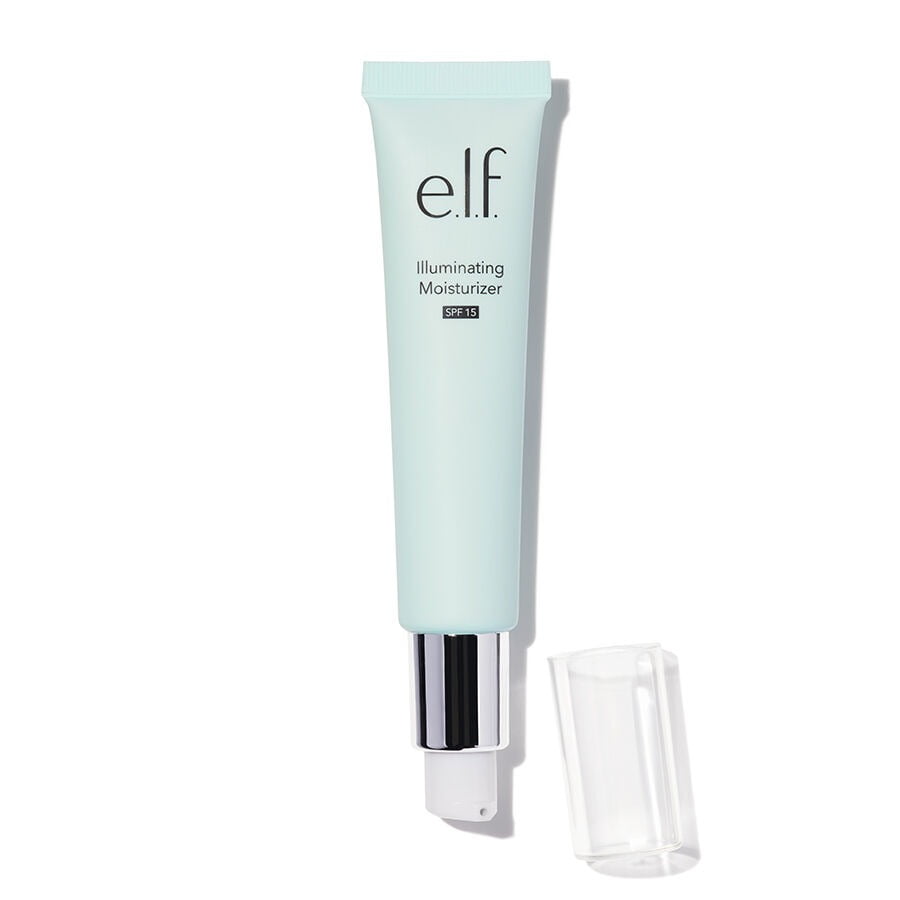 6
e.l.f Illuminating Moisturiser SPF 15, £9
Even in deepest, darkest winter you still need to apply an SPF to protect your skin from harmful sunlight. I've found this amazing lightweight moisturiser by e.l.f that will not only protect your skin from the sun and because it is slightly tinted, it will leave it with a soft, natural glow. Infused with orange extract, lemon extract, and grape seed oil to soothe delicate skin areas.
All e.l.f. skincare products are free from Parabens, Sulfates, and Phthalates. And this brand is cruelty free and vegan! I can't wait to try more from them.
Available at Blossom And Bloom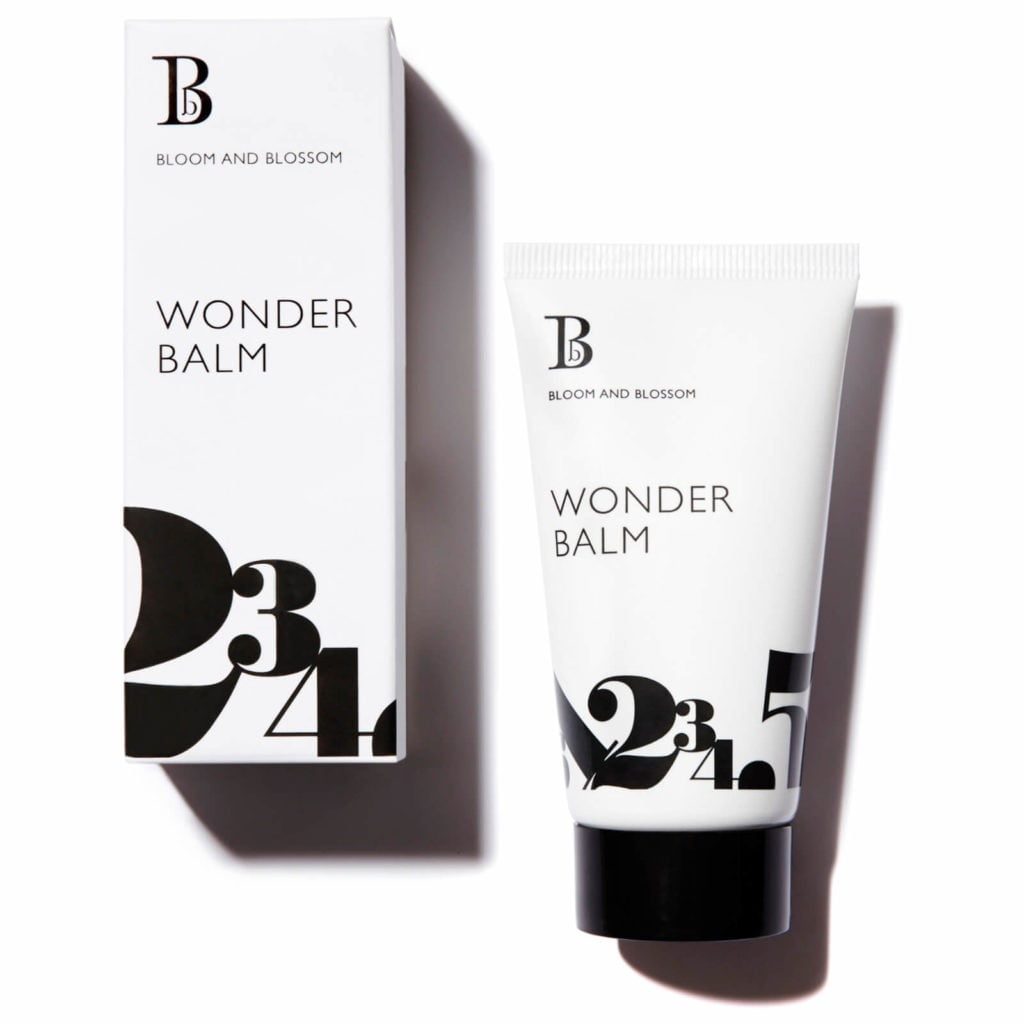 7
Bloom And Blossom Wonder Balm, £14
To finish off my skin care routine, I apply the aptly named Wonder Balm by Bloom And Blossom to my lips and nails. This is magic in a tube! Made from a unique blend of nourishing ingredients which when applied will re-conditioned, nourished, hydrated and leave skin silky soft.
You can use it as a body balm, lip balm, hand cream, nappy balm and is great for wind chap relief. I pop it in my handbag and carry it around all day. Giving my lips a little touch up to stop them cracking or drying out. Oh, and it is naturally derived, cruelty free and made in the UK.
Available at Bloom And Blossom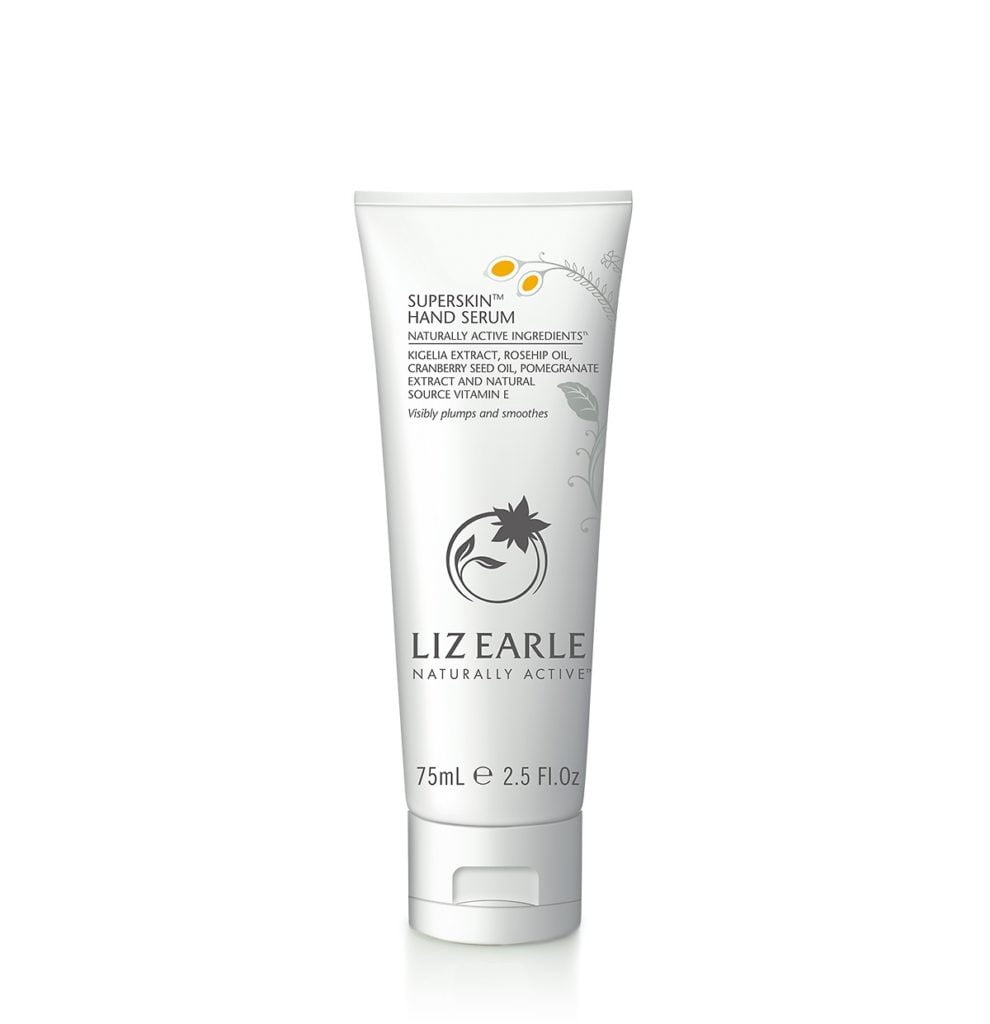 8
Liz Earle Superskin Hand Serum, £23.50
When typing all day, my hands are often very dry. In the mornings I like to rub in a good quality hand moisturiser. This one sinks into your hands and it leaves my hand feeling soft and without a hint of greasiness.
It contains toning kigelia extract (responsibly sourced in Malawi) with an extract of pomegranate – and nourishing plant oils cranberry, rosehip and British borage.
Vegetarian, cruelty-free, responsibly sourced ingredients and it smells divine too.
Available at Liz Earle
8 Cruelty free skin care products for tired skin.
There is my go-to products that I have loved using for a while now. Each one allows my skin to feel fresh, bright and renewed. As always, they best feature is they are cruelty free – as beauty shouldn't harm. In addition to the above-mentioned products, that keep skin hydrated, you can also consider taking IV hydration therapy if you want to rehydrate your skin and body from the inside out. But before taking this treatment, it's crucial to consult a doctor.
I have really enjoyed sharing my beauty finds with you. If you have like this post, let me know! I'll write more natural skin care posts in the future .
** Disclaimer – I have done my best to research to make sure they are cruelty-free skin care products. If you need further informations check out cruelty free experts Leaping Bunny.
You May Also Like
3 SIMPLE FITNESS TIPS TO HELP YOU HAVE AN AMAZING WORKOUT
I TRIED THE GENEO+ SUPERFACIAL AT NU-BEAU – AND I HAD INSTANTLY YOUNGER LOOKING SKIN
KICK START YOUR DAY WITH A BRILLIANT BATHROOM ROUTINE