In 2024, we're going to see a trend for beautifully made custom windows in our interiors. Read on to discover why.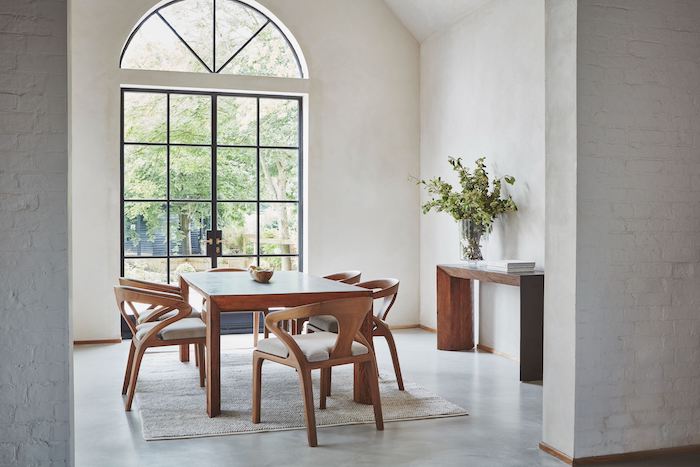 Why Interior designers are swooning over custom windows
When it comes to modernising your home, windows often go unnoticed as functional elements rather than a keen design choice. However, windows possess the remarkable ability to elevate the look and feel of your home. Windows provide an opportunity to fill your space with natural light, captivating views, and add reflect your personal style too.
Now…what if I told you that you can invest in custom windows that are designed to match your interior exactly, maximising your homes best features and elevate every room. Unlike standard windows, bespoke options give us more ways to be innovative and creative in our homes.
Interior designers and architects picked up on this movement for personalising our homes, and that is why we are seeing bespoke windows coming through as a strong trends. Here's the good news, we all have the ability to commissioning bespoke windows for our homes. This means, with a little investment, we can turn our properties from ordinary into a cool chic pad.
In this post, I'm going to deep dive into the world of bespoke windows, exploring types, materials, benefits, and much more! Let's get into it.
Follow me on Instagram (35K) & Pinterest & Facebook for more home decor ideas.for more styling ideas and home decor inspiration.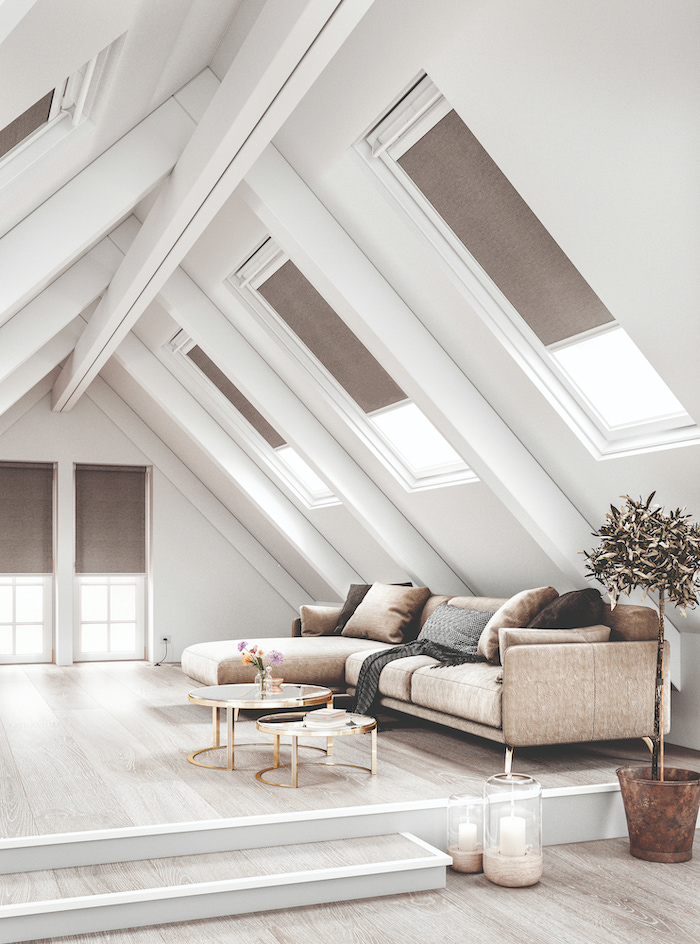 Types of Custom Shape Windows: Unlock your creativity
The best part of bespoke windows is that you can design them exactly to your wishes! No more putting up with ugly uPVC white frames, you can go as wild as your imagination will let you.
Have a think….Do you crave a majestic arched window that will add a elegant touch to your house? Or what about adding a contemporary corner window that gives panoramic views in your kitchen? How about installing a quirky porthole that illuminates a dark hallway? With custom windows, the options are endless so you are free to let your imagination run wild.
In my own house, I had tatty looking sash windows that were draughty and rotten. I had bespoke windows specially made that transformed the exterior of my home from an unloved home, into an attractive looking property. It also saved me money on my heating bills as my new windows kept the heat in.
TYPES OF CUSTOM WINDOWS
There are many ways you can play with the shapes and sizes of your bespoke windows so they are visually interesting according to Eco line Windows experts.
Here's a few of the most popular shapes:
Circle/Half Circle Window: These windows add a unusual element in a room and are often used by architect to draw attention to a view or creative interior. The half-circle window (also known as the half-round window) particularly shines when positioned above standard windows or doors.
Arched Window: These style of window brings a traditional look to houses. The key benefit of these units is their dramatic height, providing a sense of openness.
Eyebrow Window: This low, inward-curving window, often placed at the roofline, provides a subtle elegance. It's perfect for adding natural light to attics or upper stories without compromising privacy.
Corner Window: This window design is a standout feature for a striking view and a modern twist. It offers extended sight lines and serves as a stunning design statement in contemporary homes especially on kitchen extensions.
Triangle & Trapezoid Window: These angular designs look dynamic and work best in spaces with high ceilings. They are perfect for loft spaces, adding character and a modern edge.
Ellipsis & Oval Window: The oval window is a design staple in Victorian homes and the ellipsis window offers a variation of this look to complements the architectural era of a property.
Octagon & Pentagon Window: These geometric shapes are less common but incredibly impactful. They are focal points, often used in compact spaces to add style without overwhelming the room.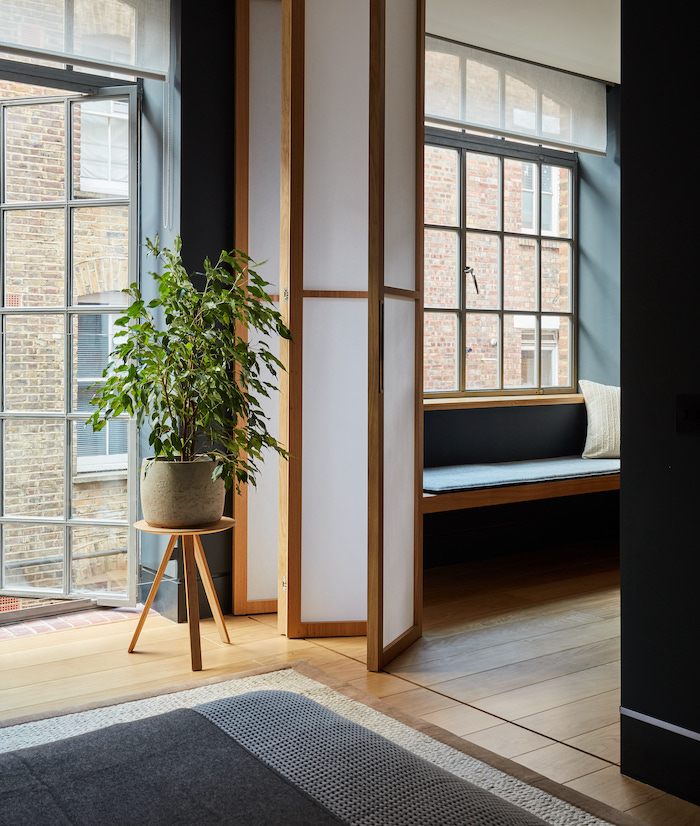 Why CHOOSE Custom Windows over Mass-Produced Windows?
Windows can have a huge impact on the curb appeal of a house. And sadly, lots of factory-made windows can look ugly, ill-fitted and cheap. This is where custom windows step in. Not only can you get them made in a material that is more in keeping with the age or style of your home but you can also have them made-to-measure to fit an unusual size window or oddly-shaped opening.
But it's not all about looks…investing in custom shape windows is also about enhancing the quality and comfort of your house, as window experts from Eco line Windows explain:
Allows Natural Light: Custom windows, especially with styles like the corner or half-circle window, allow abundant natural light to flood into your home. They can transform a dimly lit room into a bright, welcoming space. This can save you money on your electricity bills during daylight hours because you don't have to turn on unnecessary lights.
Architectural Harmony: Whether it's an octagon window complementing a Victorian home or a sleek trapezoid window in a modern loft, custom windows can complement a building's architecture features and enhance it's curb appeal.
Energy Efficiency: With advancements in window technology, custom shapes offer Energy-efficient features like double-glazing or Low-E coatings. They will make sure your home stays warm in winter and cool in summer.
Increased Market Value: Bespoke windows can increase the value of your home. Estate agents say that potential buyers will pay more for renovated homes with modern energy-efficient windows.
Maintenance Considerations: Some custom-shaped windows might require special care or professional cleaning, especially if made in intricate shapes.
Personalisation: Custom made windows come in a huge array of materials, sizes, colours and styles that standard windows just can't provide. They are perfect for homeowners looking to imprint their personality onto their living spaces.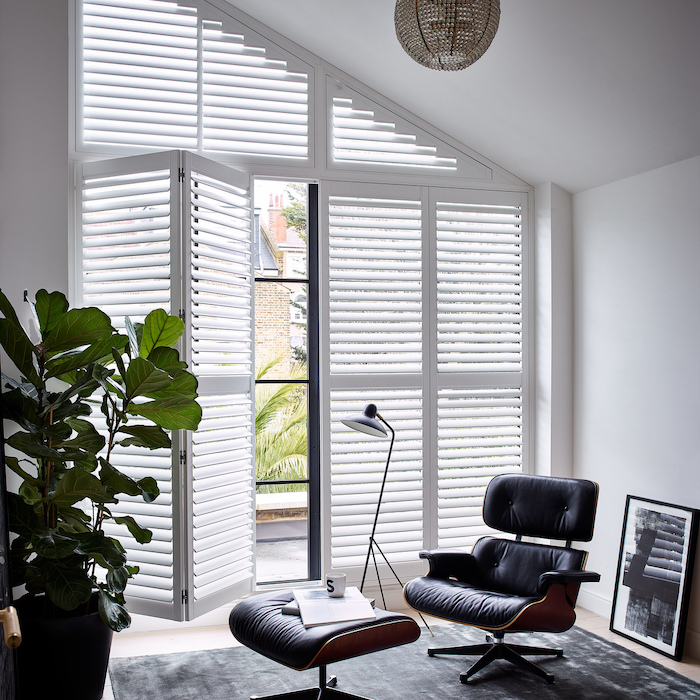 Custom Shape Windows: What Material Works Best?
Selecting the right material for your new bespoke windows can be as crucial as the actual design itself. The material you opt for influence the window's performance and longevity but will also impact the overall aesthetic of your space.
To make it easy for you, I've listed three of the most popular options:
Wood: Revered for its natural beauty and insulating properties, wood is a classic choice for many custom window designs. It brings warmth and elegance to any setting, whether a rustic oval window in a countryside cottage or a grand arched window in a traditional estate. However, it demands regular maintenance to combat issues like rotting, warping, or woodworm.
Vinyl: Hands down the most popular material today due to its durability, low maintenance, and energy efficiency. Vinyl is an excellent balance between cost and quality – it resists moisture and won't fade. And the best bit is they are available in various colours to complement your interior palette.
Fiberglass: The most low maintenance and great energy efficiency option, fibreglass is stable yet flexible so are ideal for withstanding the elements. On the downside, fibreglass is one of the most expensive frame materials to consider.
When choosing a suitable material, you'll want to consider your local climate, your home's architectural style, and most importantly your personal preference.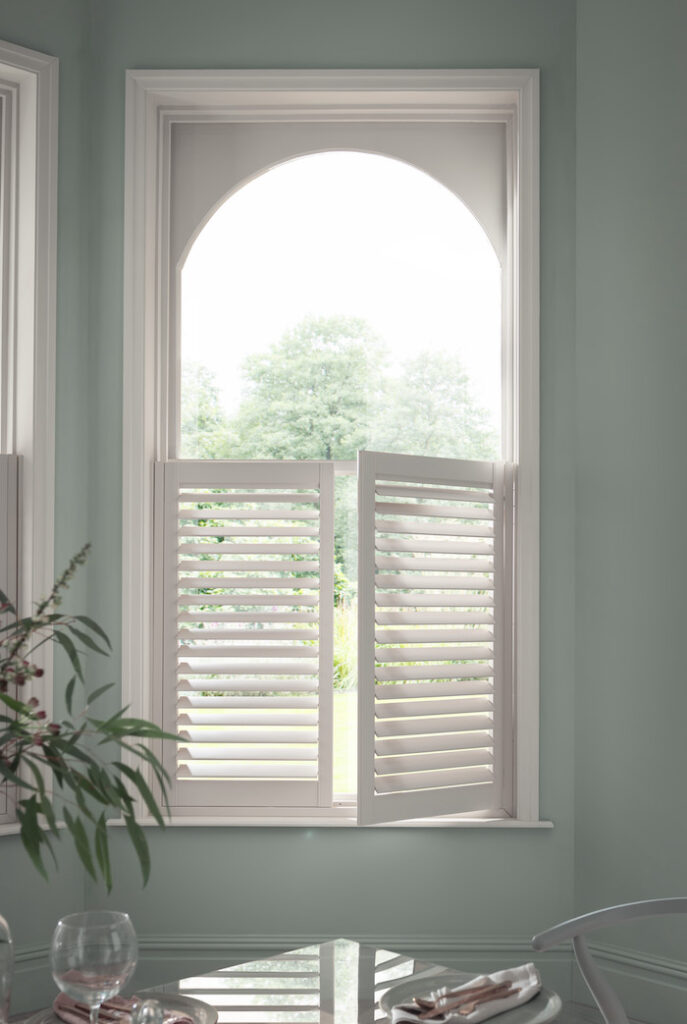 How Much Do CUSTOM SHAPE WINDOWS Cost?
Installing new windows is a smart long-term investment into your house. While bespoke windows come with a higher upfront cost than standard windows, the good news is that over time they will increase your home's value, improve it's energy efficiency and elevate the look of your pad too.
The final price can vary significantly based on several factors, such as:
complexity of the window design
material selection
size
level of customisation
installation requirements.
colour scheme
energy efficiency features, etc
If you want to play around with different styles and features to understand the costs involved, try out this handy window replacement cost estimator. Enter in your window style, features and location within your home to get an approximate estimate of your replacement project. This will give you an idea of how much of your budget you need to set aside when planning your renovation.
Just remember…if you're thinking of taking the leap and investing in custom windows, then make sure your consult with window professionals to ensure your new bespoke windows align with your structural requirements, local council planning permissions, personal preferences, and your budget.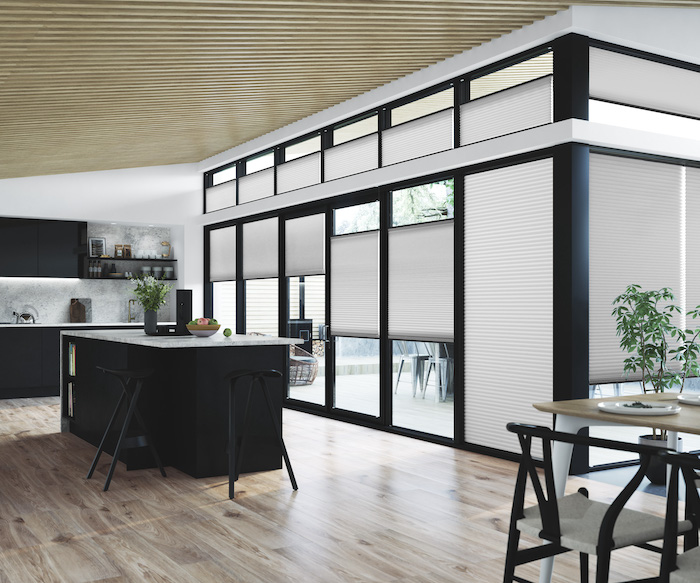 What do you think of the custom window trend?
I hope you enjoyed learning why bespoke windows are having a moment right now! Beyond the immediate visual appeal, custom windows will improve your home's energy efficiency, lower your utility bills, and add character – all things that standard windows simply cannot replicate!