Spring has sprung – and you know what that means? Yes, friends – it means fresh new looks for our homes that we just have-to-have. As an interior-stylist-blogger-type, I'm lucky to be invited to the press previews of all the new home collections for the coming season. I've picked out two exciting trends for Spring/Summer 2017 both by Very.co.uk. Brace your credit card as you're going to want all of this lovely stuff, trust me.
Want to start shopping right now? Then just click on the links below.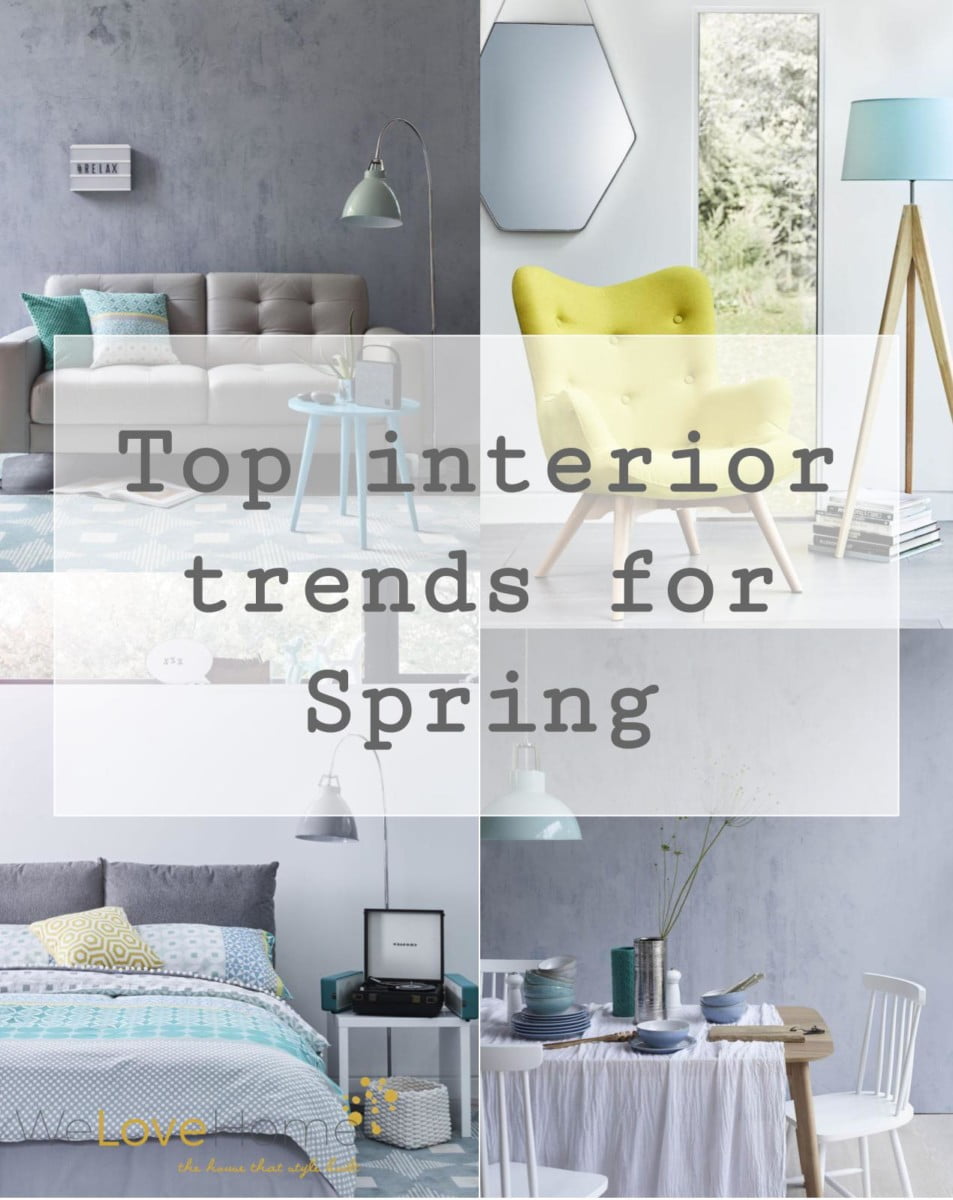 Spring Trend To Watch // Stockholm
We're a big lover of anything Scandi at WeLoveHome so the Stockholm trend which is about to take over is right up our (high) street. The soft grey and blue tones that are key to this look are a fresh alternative to the black and white pallet that dominated 2016. It feels fresh, bright and calm – and could easily mix into your existing room schemes effortlessly.  The best bit? The trend demands you add flashes of colour to personalise the look in pastel tones. Think 'colour pop' but with out the POP!
Go grey in the Bedroom
Add a bit of oomph! to the Stockholm all grey scheme by mixing your prints like the apt named Oslo printed cushion teamed with the Madison teal and grey linen covers. It sort of matches but doesn't match which is beyond cool.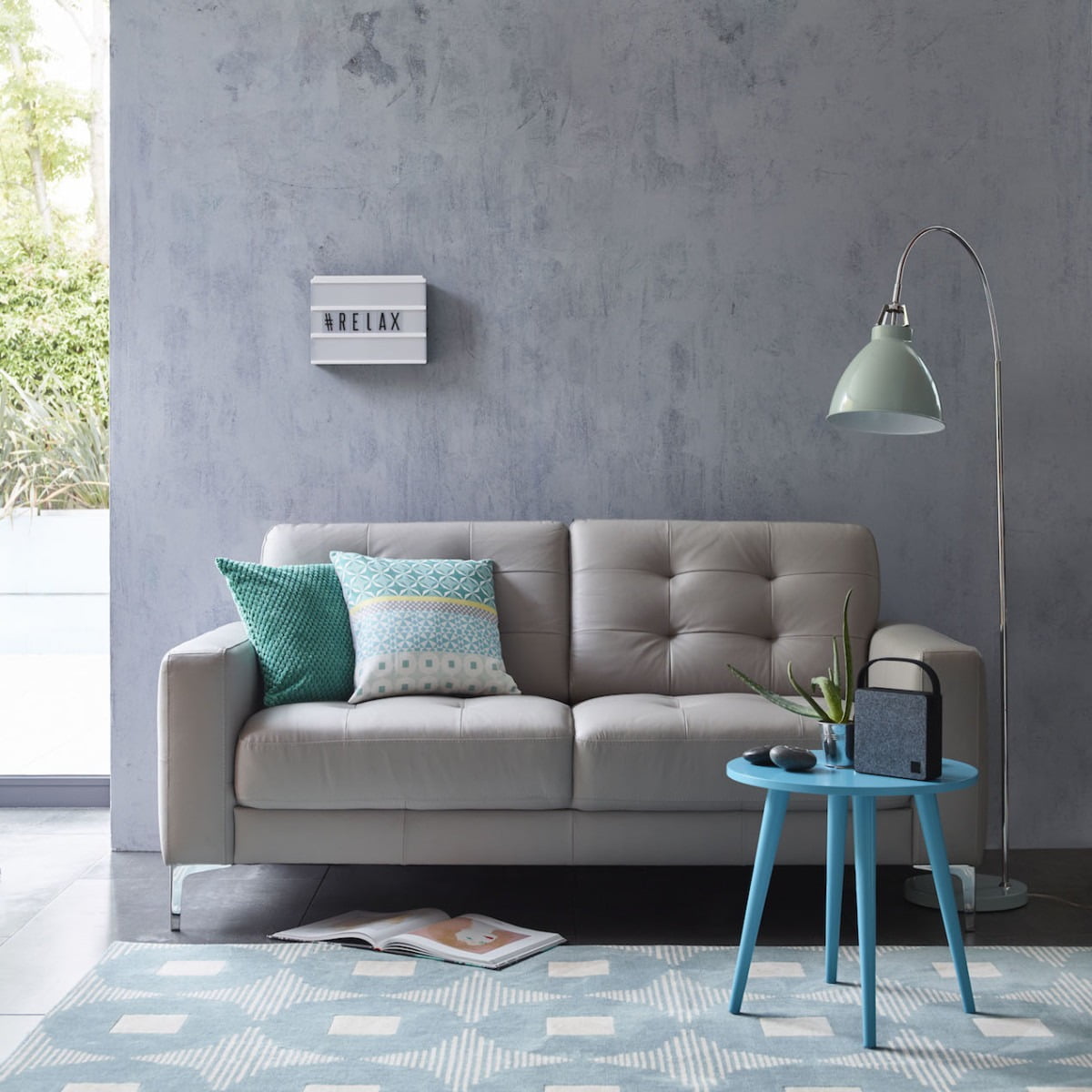 Paired-Back Look
Warning: don't overdo it! Sleek styling is key. Instead pick out furniture and accessories that inject pastels and patterns, without over-crowding your room. Like adding an slimline floor lamp – and this one above one ticks all the right boxes. Nice rug too. #Justsaying.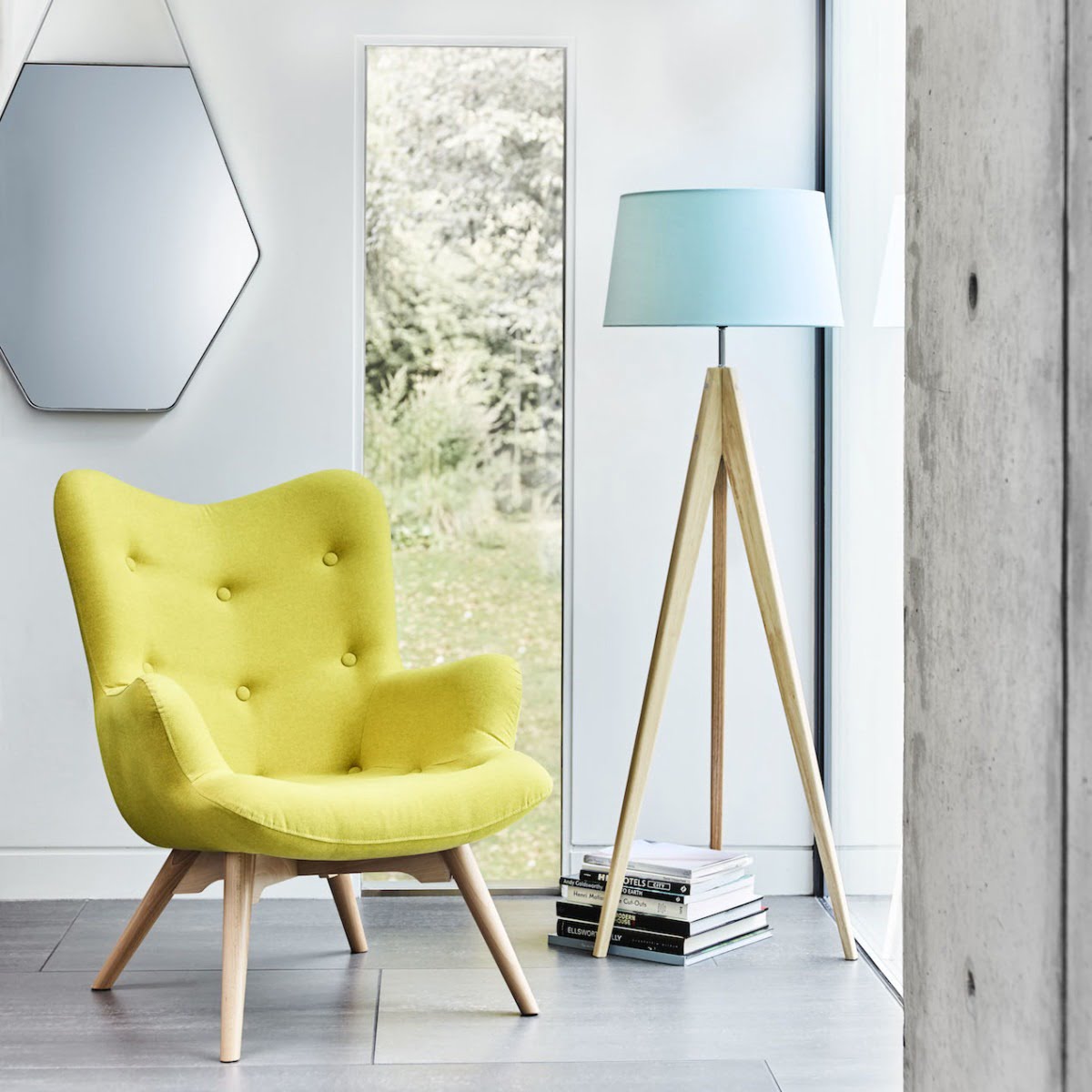 Pop of colour
A statement chair in a lemonade is the easiest way to add a PING! of colour to an all grey living space. You better hurry up though as this Papillion one is nearly out of stock.
Oh, and my friend just bought a expensive version of that hexagonal mirror from an fancy boutique – while you can pick this one up for a bargain price of £99.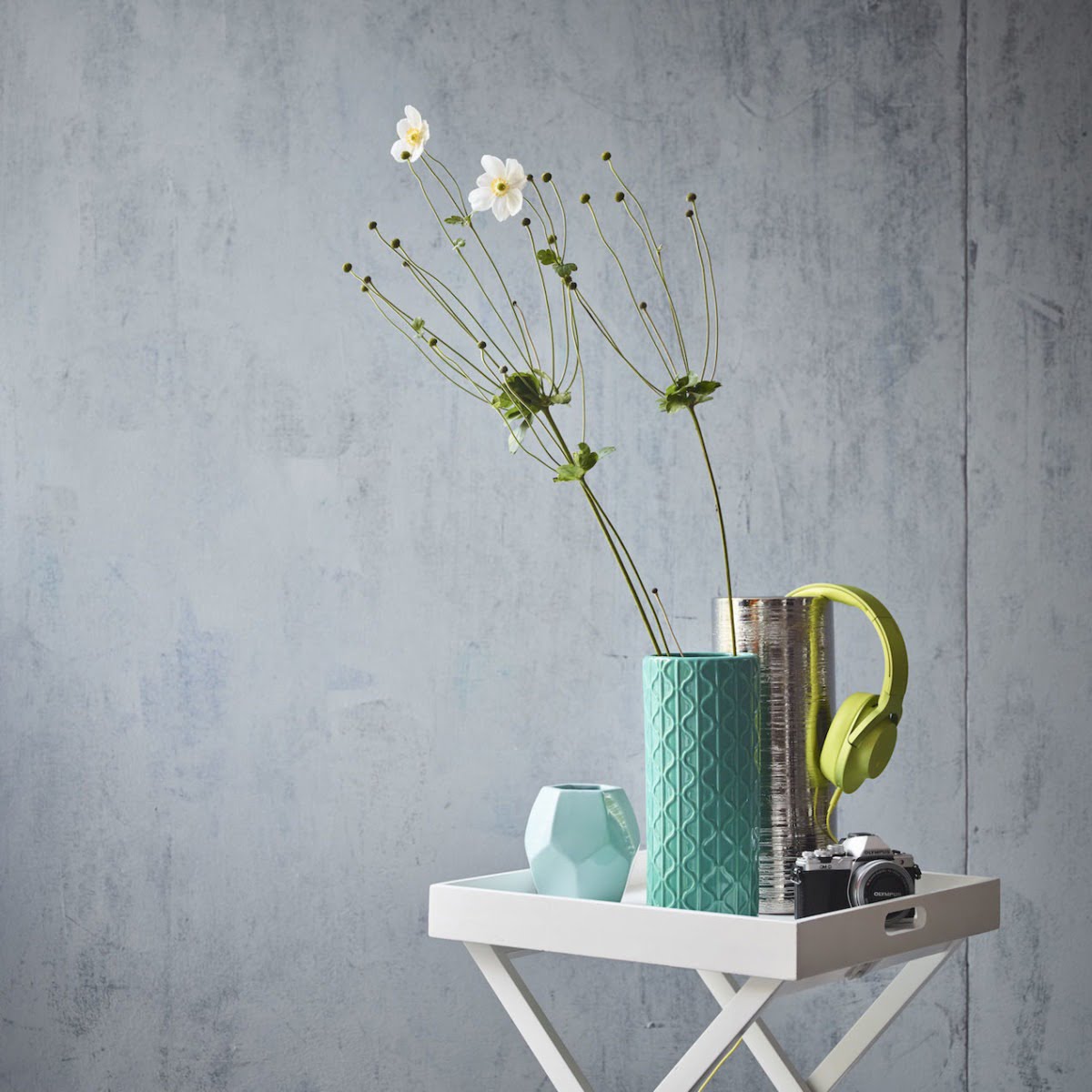 Clever cluster
A home can never have enough vases, right?  They are an easy way to breath life into a stale-looking scheme. These ones look so good you don't even need flowers in them to make them shine. Buy as a set of three – which makes styling them together easy as – well – one, two three!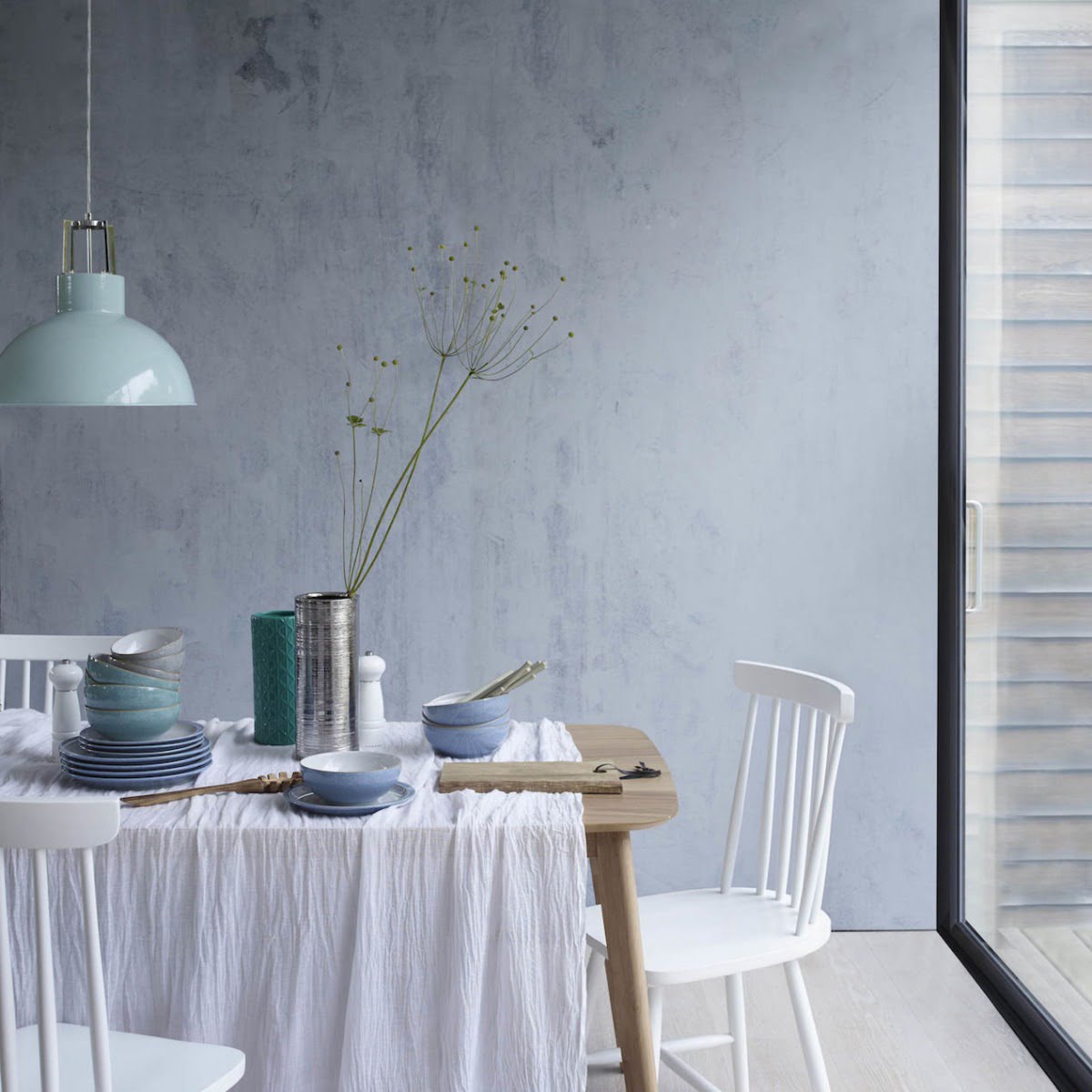 Informal Dining
Meal times doesn't have to be all stuffy and formal (take a look at my own dining room which is so relaxed it's almost horizontal). I love the wrinkly soft linen table cloth teamed with rustic wooden chopping boards and china bowls that look (almost) like you made them yourself at your pottery class. Adding the silver metal accent to all this wood and ceramics up-scales the look taking this setting from okay to alriiight!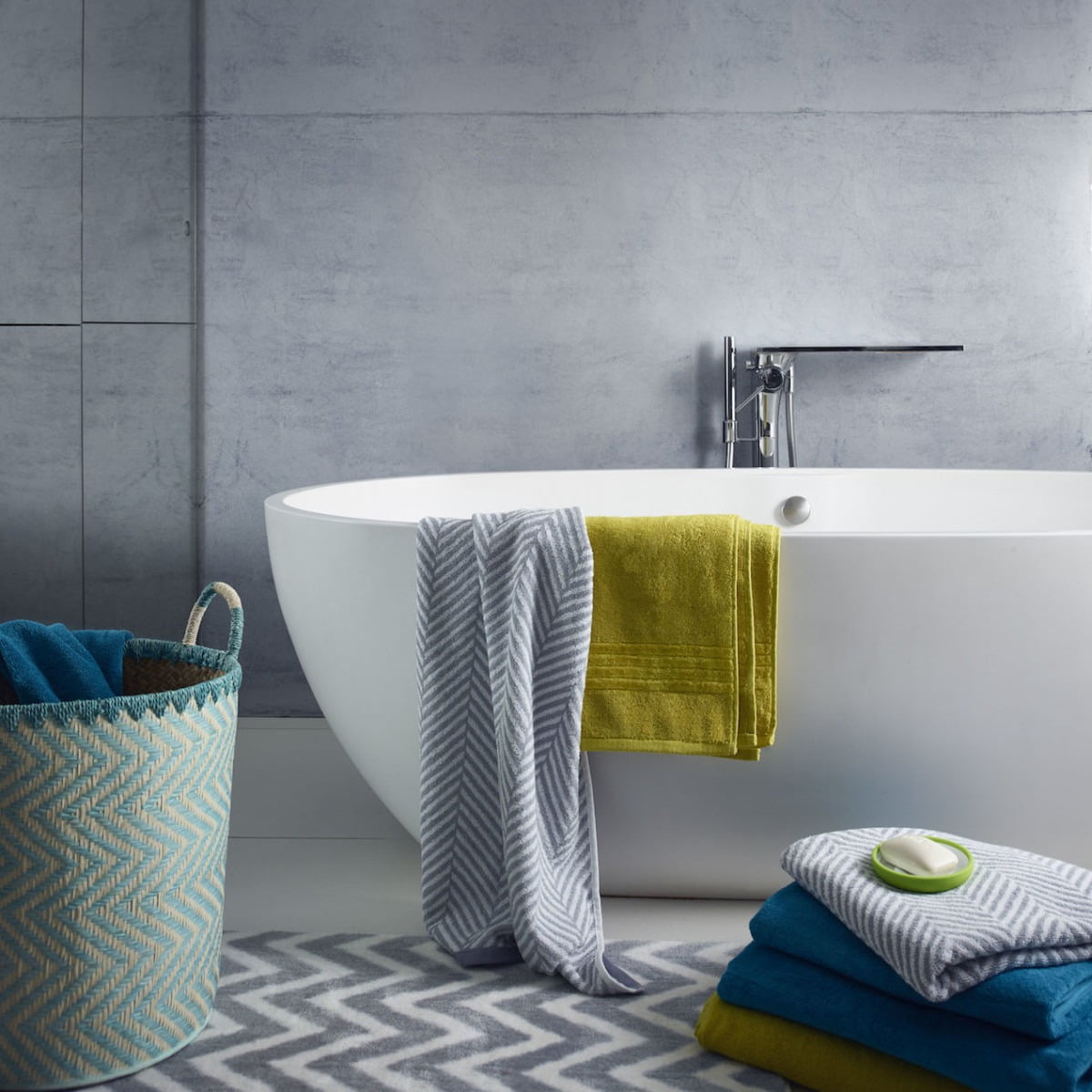 Easy refresh
I'm most likely to introduce this Stockholm trend into my bathroom. My bathroom renovation was done about a year ago, it needs a little bit of a vamp.  Zig-zag storage baskets for dirty laundry is a must (especially at £25 for a set of two). I also like the idea of adding teal and lemon to my bathroom to lift it a bit. Obvs the only people allowed to use my new towels will be very privileged guests.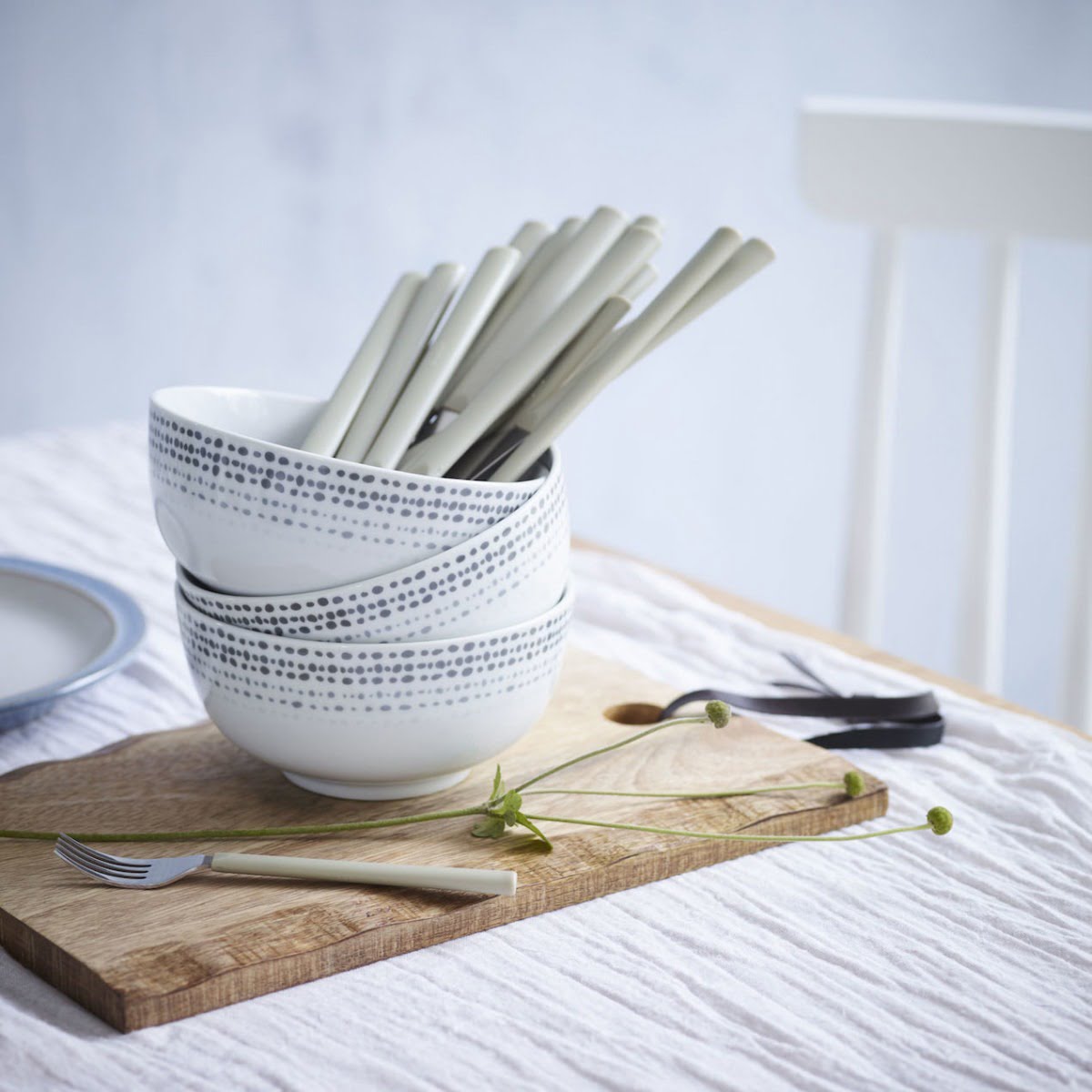 Whats Not To Love About Stockholm?
There is something very chic yet relaxed about this Spring's Stockholm home trend. What it makes it stand out from other Scandi-inspired looks is the mix of concrete as a backdrop, the silver metal accents and the pops of vibrant colours. It's understated but at the same time it makes a big impression. Do ya get me?
Let's swiftly move onto the next look – as I know you can't wait.
Spring Trend To Watch // Modern Traveller
So peeps – I'm a self-confessed globe trotter with super itchy feet and a very worn out passport. It's only natural that when it comes to my home I'm drawn to a look that can blend my holiday buys into my home (in fact you can see a shoot I did with Heart Home Magazine which did just that) That is why Modern Traveller which is very new for Spring 2017 excites me so much.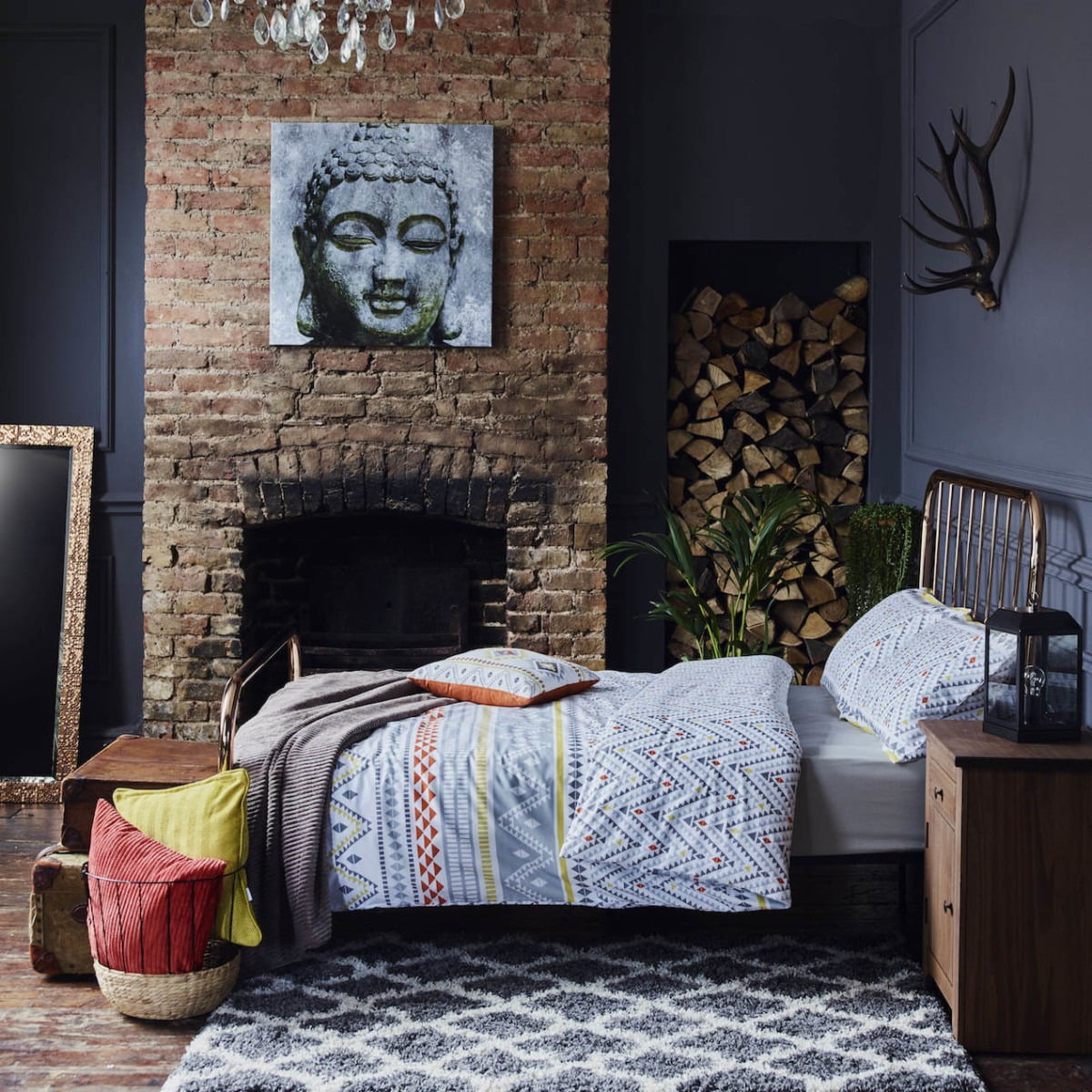 Layering is a must
This room set up is so lush! Brick walls and worn wooden floors team with that copper bed – this Modern Traveller has nailed the boho-vibe. Oh, that Isabella Motif bedding is reversible so you can switch up your look every time you make your bed.
I can't stop drooling over the Webster copper bed – just got to save up for the £399 – as it is perfect for my guest room.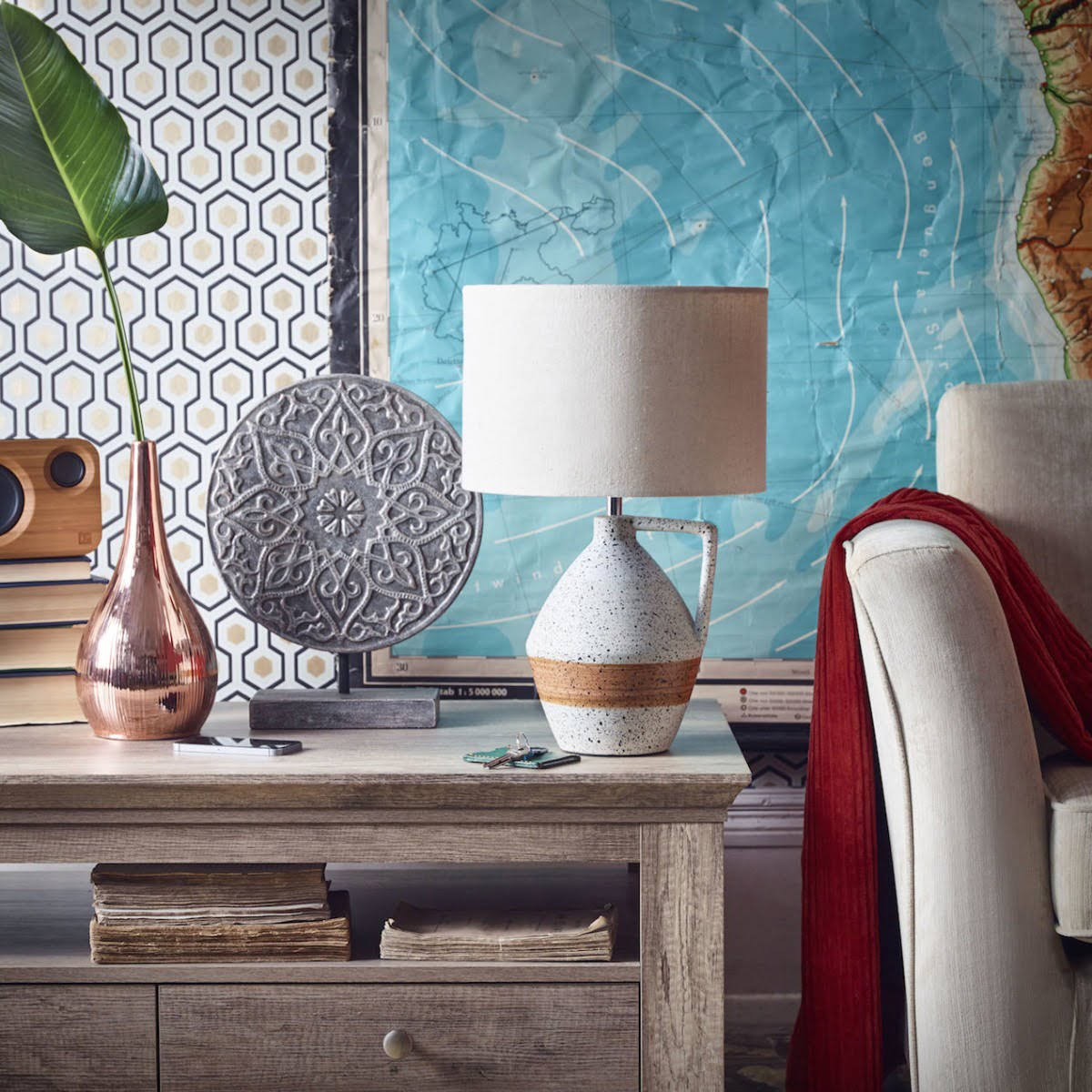 Make A Display
Looking at this trend, you can see it's been heavily inspired by objects and artefacts with an an Asian influence – again so me, I'm in love with Bali. I love the textures and materials that have a handmade feel. That jug lamp is just so.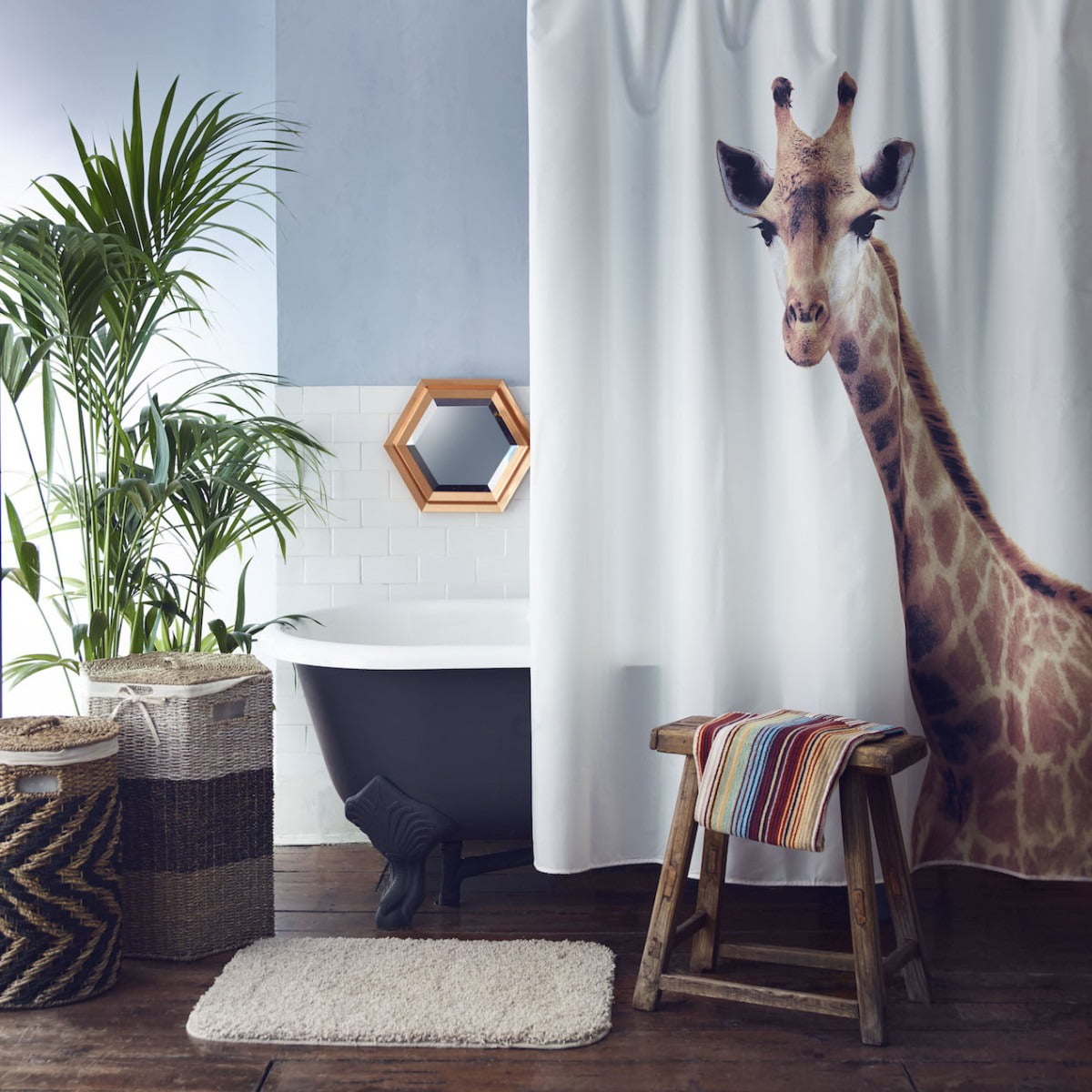 Be Bold
You've got to be pretty confident to pull off this look – and what screams confidence other than a Giraffe shower curtain? It's so pin-worthy.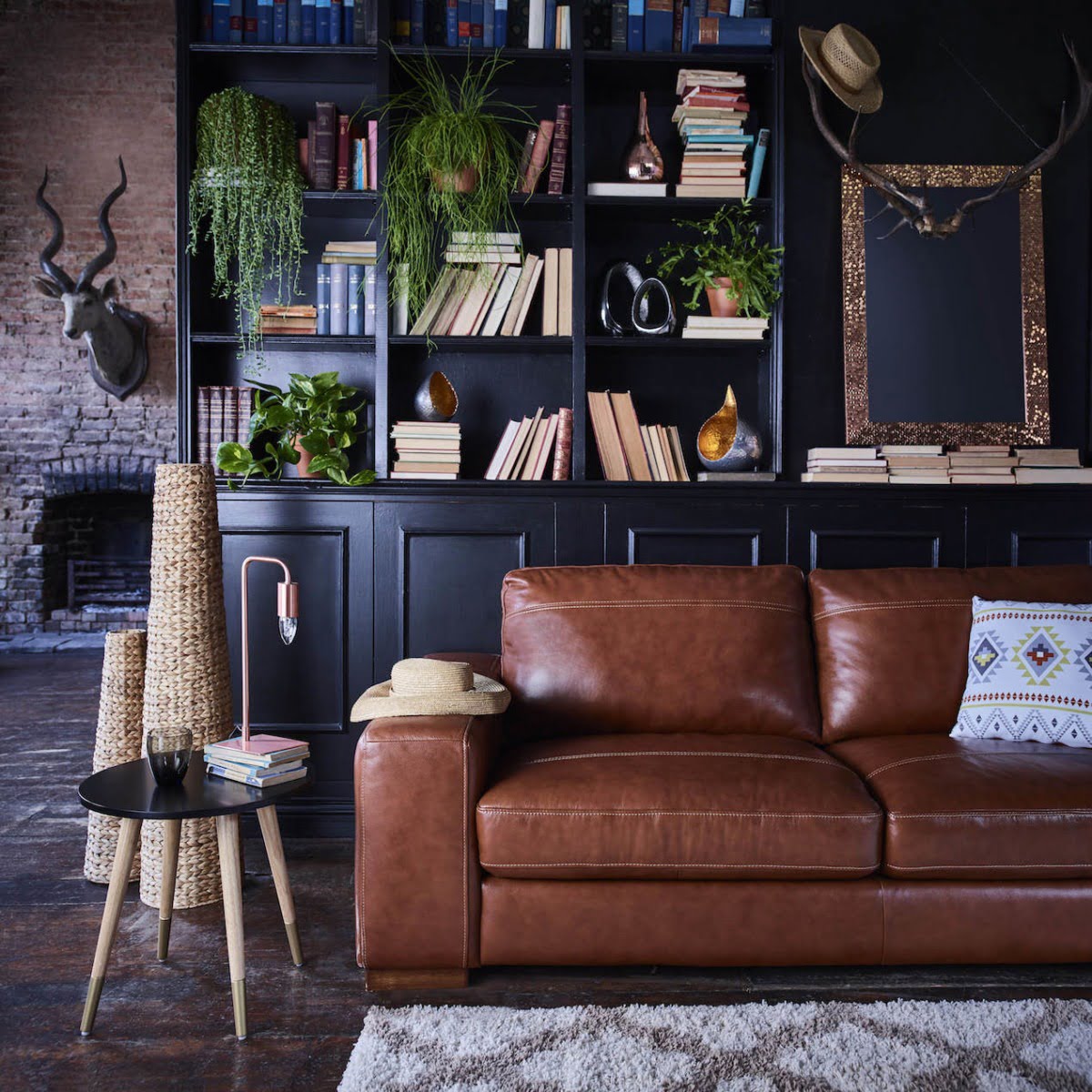 Curated Clutter
That's right you heard this first, clutter is back! Yes, we can all let out a big sigh. This doesn't mean messy cups and newspapers stuffed under the sofa. But your shelves can be full of your favourite books, and your walls rammed with your growing art collections. Use plants to add living personality to your home. My picks? The Teddy side table and the tear drop tea-light holder.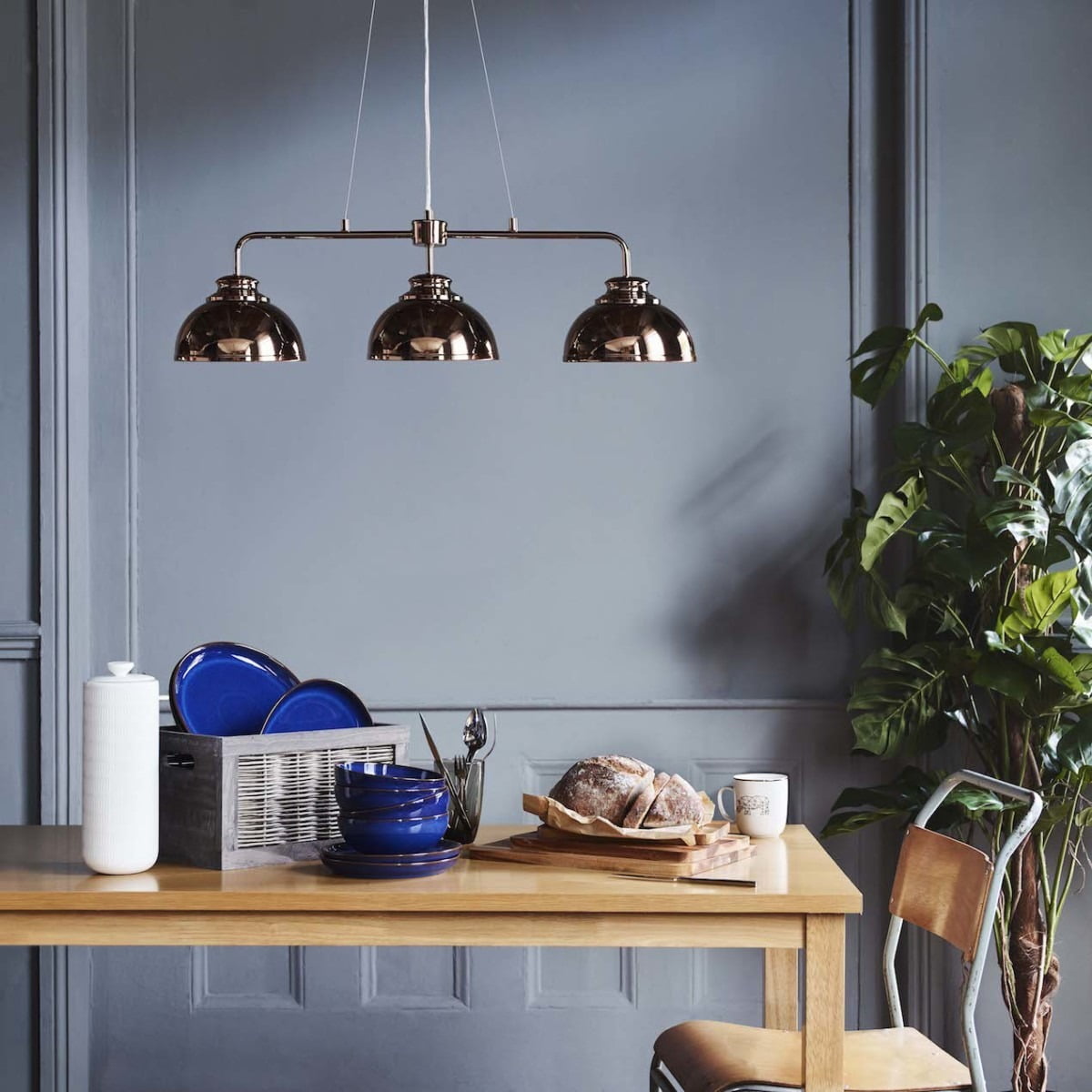 Add Bold Blues
Often the issue I have with ethnic trends is they can lean towards browns and beiges which makes them a bit yawn. For Spring 2017, World Traveller is keen to add bold shades in amongst the woods and greenery, like these blue plates. You could try the same at home with orange funky mugs, or a teal table cloth.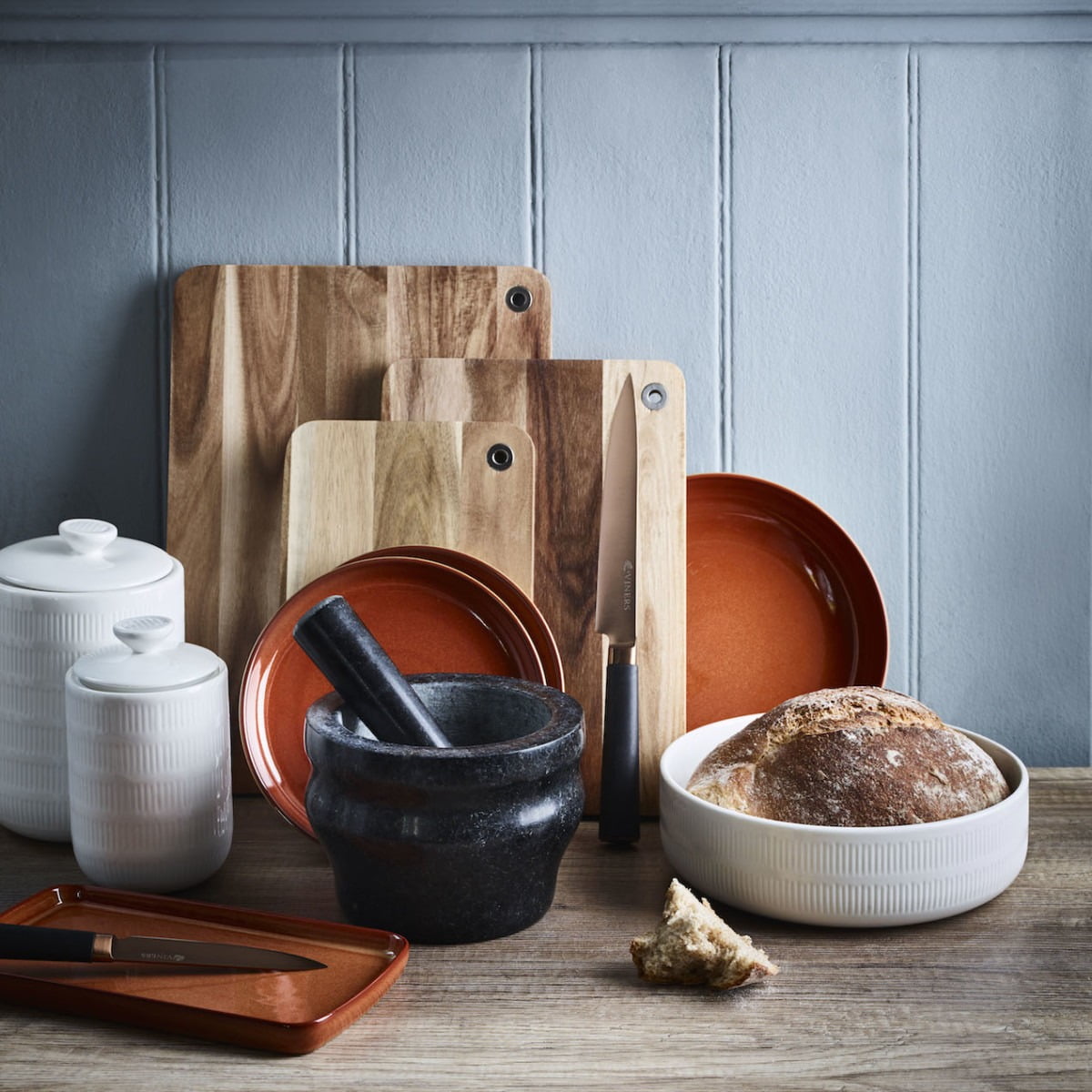 Terracotta Love
I'm a sucker for a chopping board (I'm not going to tell you how many I have but it's LOTS – as you can see over here in my kitchen refresh post) so there is no argument for me to add one or two more into my home. Terracotta ceramics are so practical, oven proof, hardy and bright, they are fab if you want to try your hand at some middle-eastern cooking.

Are you a Modern traveller?
It's easy to be seduced by the rich colours and warm textures within this trend, and the exotic accessories. No guessing that I'm sold. Although, I'm learning towards the softer charcoal shades and the copper and brass tones, rather than the yellows and the reds. But that's just me.
My Style Tip To Bring These Trends Home
Don't think you have to stick to just Stockholm or Modern Traveller. I think it is possible to add elements of both looks to your home, without a major style clash. Dress your sofa with geometric cushions, chuck a bold patterned rug on the floor and fill your shelves with budda and ceramics  – and there you have it, the perfect blend.
These two trends have got me all excited for Spring and Summer, and there are a few key pieces that I'm going to add to my home (oh – hello bed frame). Don't forget to have a look at the complete ranges on-line at Very.co.uk. Shoper-holics please note some items selling out fast while others are in sale so look out for an absolute bargain.
Let's hear which is your fav look in the comments below.
You know how much I love to hear from you all.
Love this post? Then give it a pin to save it for later or press on one of the sharing buttons to show your friends the latest looks. Also, click here if you want to subscribe to my blog ????  – no spam (I promise) just friendly updates so you don't miss a thing from my blog.
** Disclaimer, this was a collaborative post. All thoughts and opinions are my own.