After a rather full on year in 2016, I took a looooong break in January stopping in the Philippines for five weeks. (I know…I know…I'm one lucky so-n-so). The interiors out there are so different to what we have back home – I really wanted to add some  tropical, green and good-times holiday vibes to my home after this trip.
This post is filled with my 5 Ways To Style Your Home With Your Holiday Buys – that will have us re-creating our very own tropical paradise at home.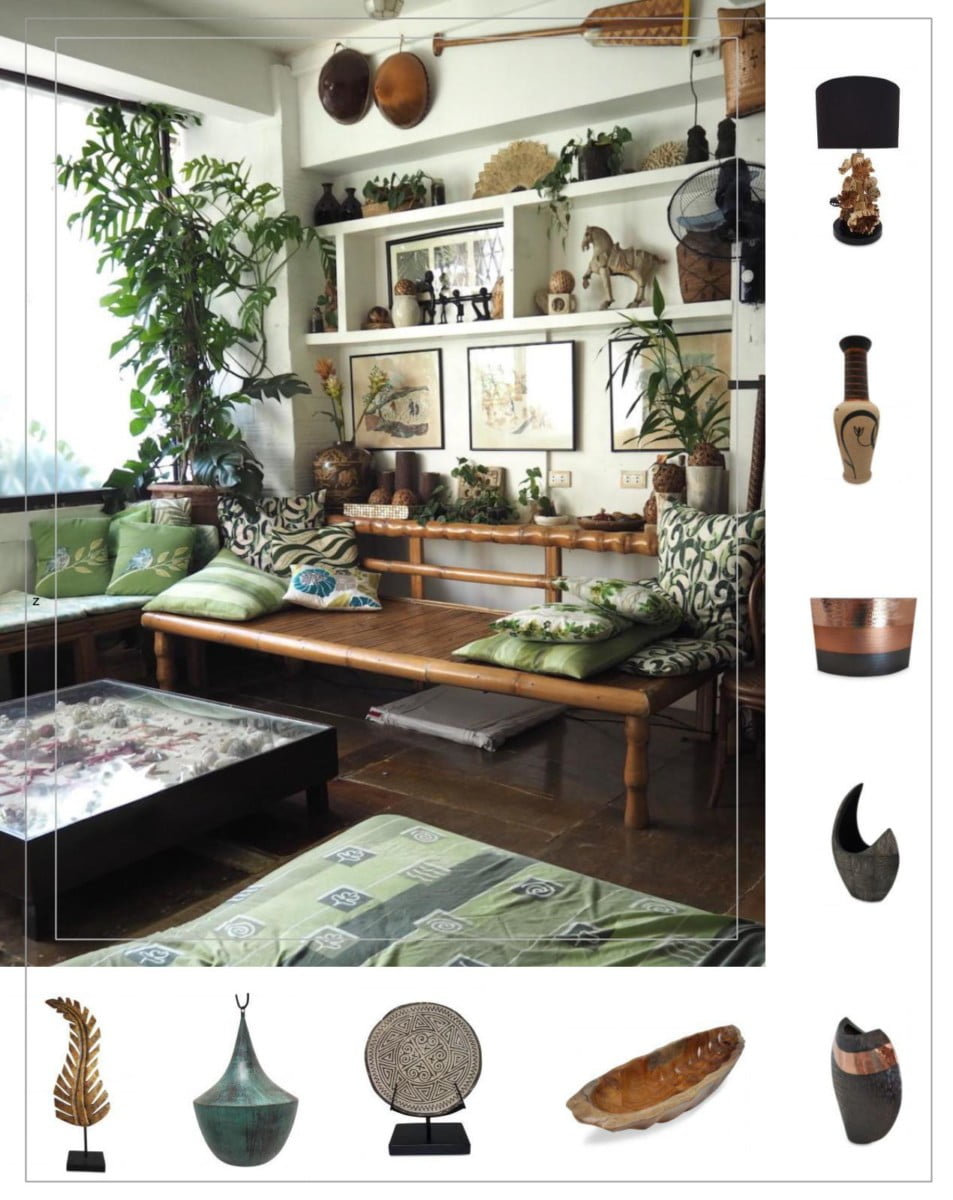 To make it nice and easy for us – I've picked out accessories that you can buy on-line with ethical home store Banbayu. They sell handmade homewares from around the world made from materials that are both culturally and ecologically sustainable.

5 Ways To Style Your Home With Your Holiday Buys
I know we don't live in country that is blessed with the best weather or the warmest of summers BUT that doesn't mean that we can't give our homes a tropical, luscious look. Guess what, it ain't that hard to do either.
Photos below are all from The Bahay Kubo Hostal  – where I stayed in Manilla – which perfectly captures this leafy green interior design that I'm talking about.
Keep roll' and a scroll' as there are LOTS of photos…

1// Bring In The Jungle
Philippino's are the experts in bringing nature into their living spaces.
Raw natural materials featured  heavily in their interior design from uber modern hotels to the simple guest houses. Materials like sand stone, bamboo, oyster shell as well as lots and lots of wicker. Although, bamboo walls are not very soundproof!
I was so tempted to buy a shell light fitting, as well as stone carvings and squeeze them into my bulging suitcase. Most of their furniture is made from worn natural woods that have faded in the sunlight.
How to bring it home? Nothing screams HOLIDAY-VIBES than cane furniture. I've got a cane/wicker armchair that I painted white and popped into my bay window for that vacation look

2// Fill Your Home With Creepers
Every surface in this place was covered in a leafy green plant – from potted Yuccas, crawling spider plants to aloe vera. Love the way they let them run riot in the hostal, allowing them to grow among the statues and art.
Not green fingered in the slighted – go faux, and no-one will know.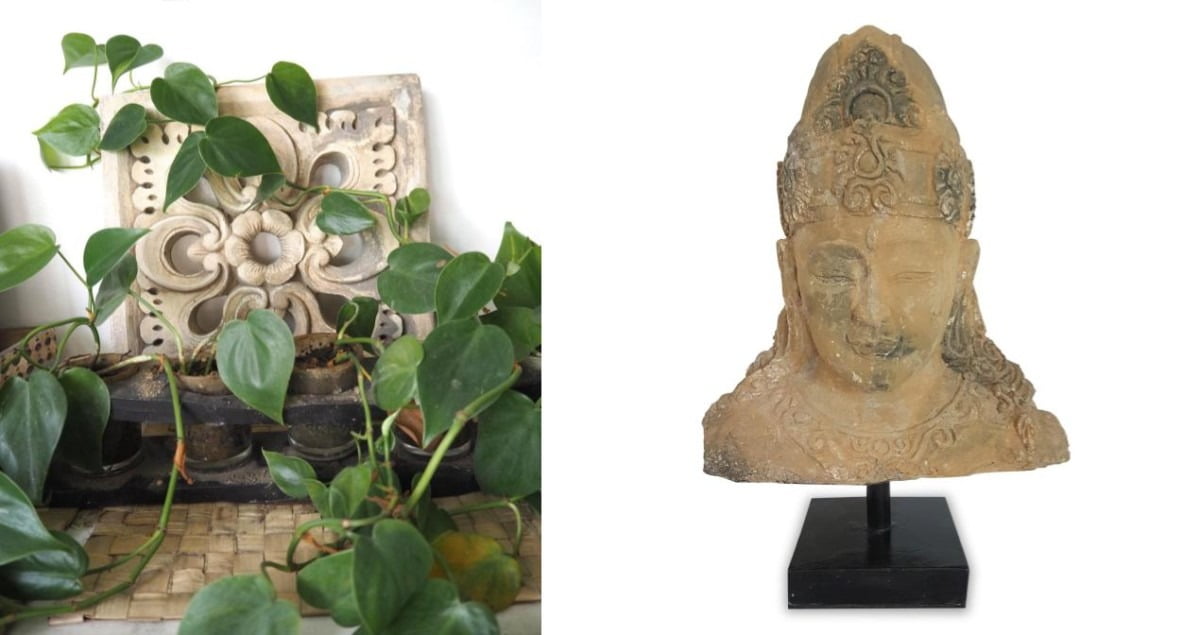 Dewi Sri statue // £109
After my trip, I'm going to invest in more creepers that I'm going to dangle and trail across my room. In your home, you could fill your window sills with plants to create a jungle at home.
How to bring it home? Ask friends if you can take cuttings, then pop into green glass bottles and jam jars.
3// Become A Green Lover
Colour experts Pantone picked out their 'colour of the year' for 2017 as Greenery – a bright, vivid shade of green with acid tones. I found it such a hard colour to love. And even harder to add into interior design.  Or so I thought.
Looking at my photos. Now that's how you 'style' Pantone's greenery.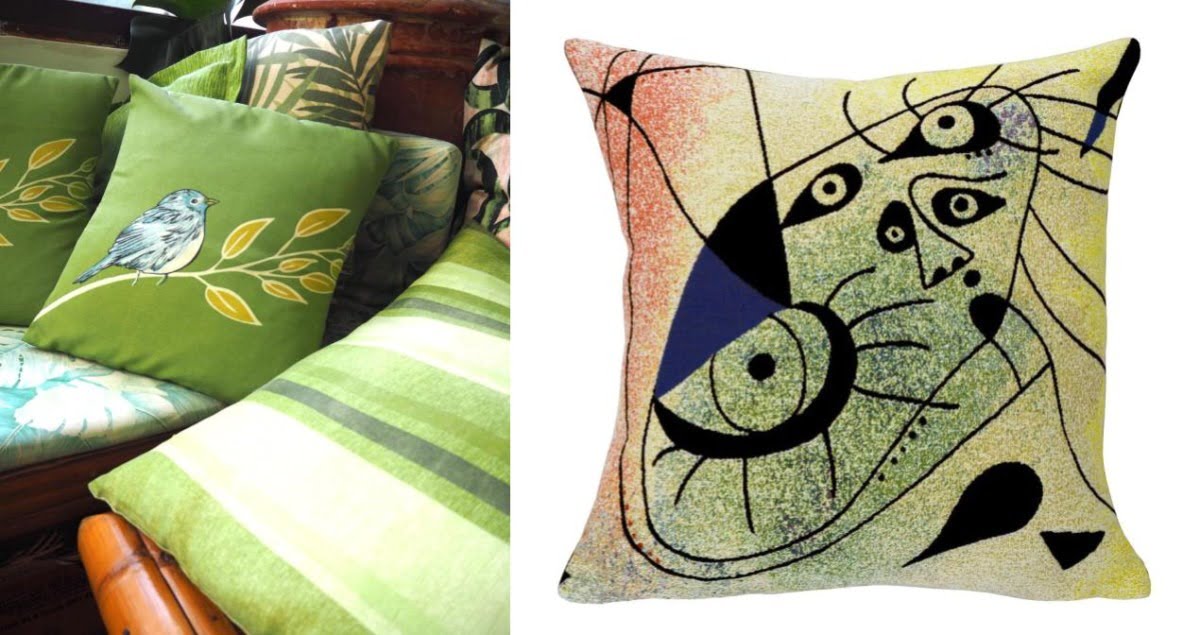 Dress your home with cushions in Greenery but break it up by mixing your patterns and prints. In Bahay Kudo hostal they used lots of vintage fabrics from the 1970s and 1980s that gave the place a retro edge.
When I got back, the 2017 Spring Interior Trends were released – guess what?? – they were full of these prints.
How to bring it home? Don't be afraid to mix up designs and patterns – but make it easy on the eye by sticking to a simple colour pallet of green, naturals and warming terracotta shades. 
4// Curate Your Finds
Take a tip from the owner of the Bahay Kubo hostal who explained that his mother had decorated the space in the 1970s – filling the shelves with antiques she had picked up from her own travels. Dotted around there was a type writer, a Victorian sewing machine, framed magazines, vintage oil paintings and lots of bottles and glass jars.
This odd collection of mix and matching really worked – especially as he had layered up his finds. Even the wallpaper was layered up.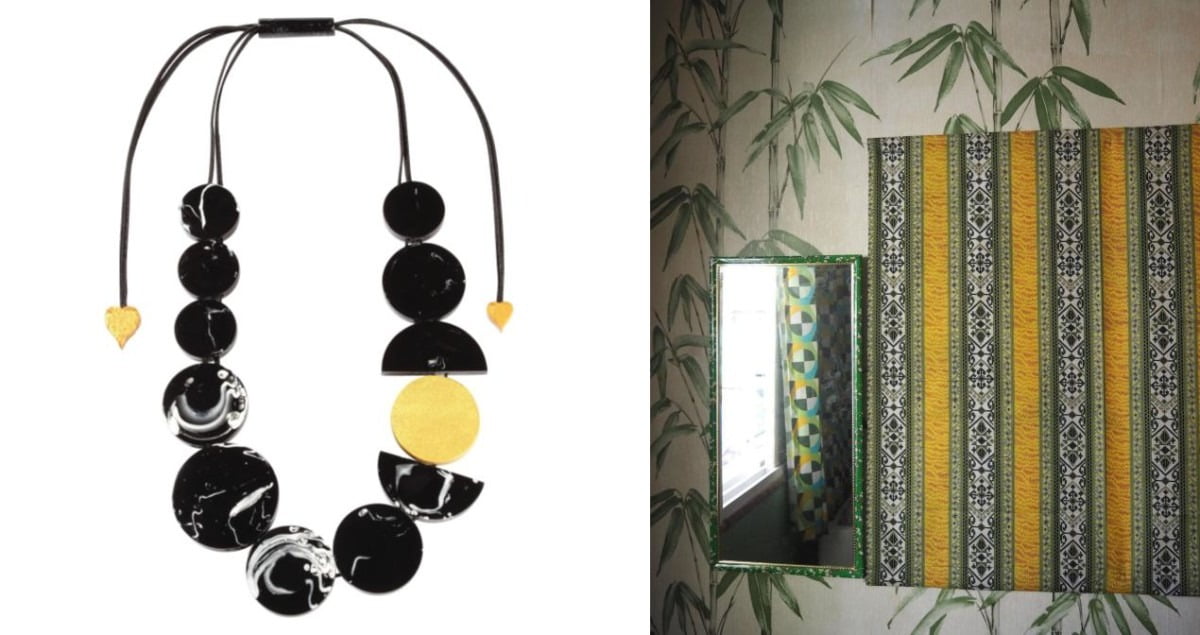 Inspired, I'm going to hang a beautiful feathered necklace bought at a market, as well as some puppets in my guest bedroom at home.
How to bring it home?This can be a tricky look to get perfect. The key is not to buy the same old tourist tat you see everywhere but look out for really unusual or interesting artefacts in colours that will work back home.

5// Just Relax
In a hot country there is no point rushing around – time moves at an easy, slow pace. Chilling out is actively encouraged with lots of places to sit where you can read, write or just day dream. This has to be my fav idea to bring back home – lot of low level chill out spaces.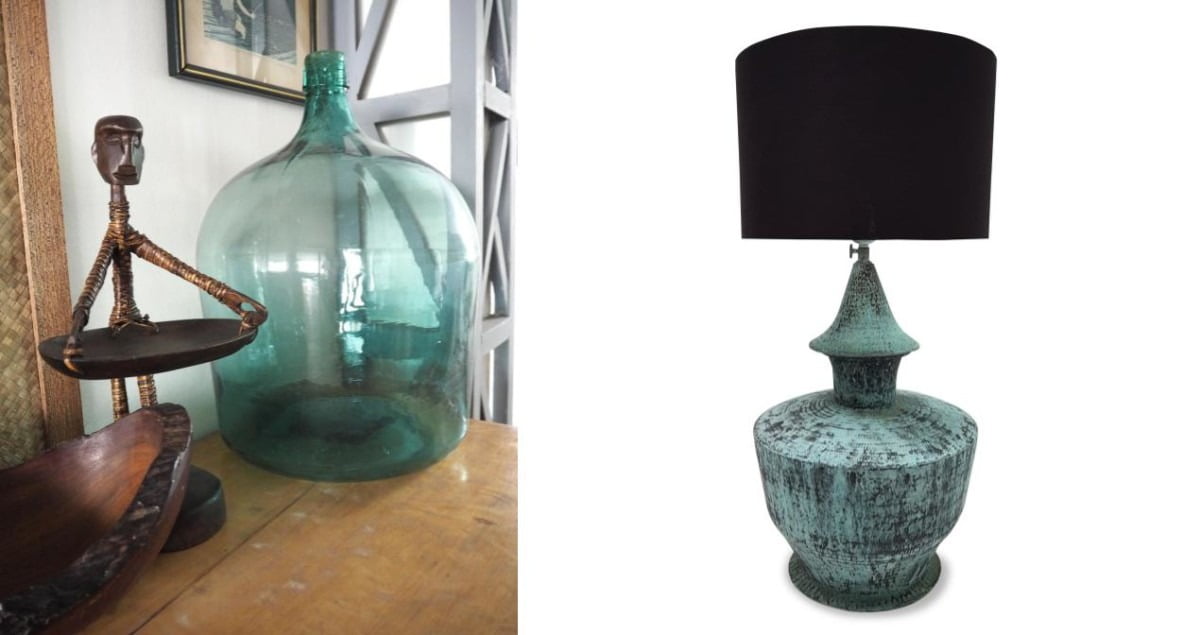 I love the idea of lounging around while reading to bring the good-time-holiday-vibes to my home.
How to bring the look home? Create your own corner of paradise with scatter cushions and a low day bed. 
Inspired to give your home a holiday makeover?
Maybe being away from my laptop and taking a complete break from it all – got me really excited about interiors again. There is nothing like being immersed in a completely different culture – both in terms of food, weather – and, of course, interior design. Mind-blown.
Honestly, I felt so alive drinking in these lush hills. I didn't know so many million shades of green existed in the world. The people of the Philippines bring this energy to their homes. And now I want to bring that feeling home with me. Watch this space
I hope you feel like giving your home a holiday makeover with these simple style tips? I'd love to know which one you are most tempted to try in the comments below.
oh, and click to subscribe >>
** Disclaimer: This was a collaborative post. All opinions are mine. Photos take by me with my OLYMPUS DIGITAL CAMERA.