I've called in the expert help of a TV garden designer to revamp my tatty outdoor space into an urban oasis. In this post, I'd like to show you my new-look garden plans. There's tons of picture-inspiration too if you thinking of  planning your own garden makeover.
Let me walk you around my garden makeover.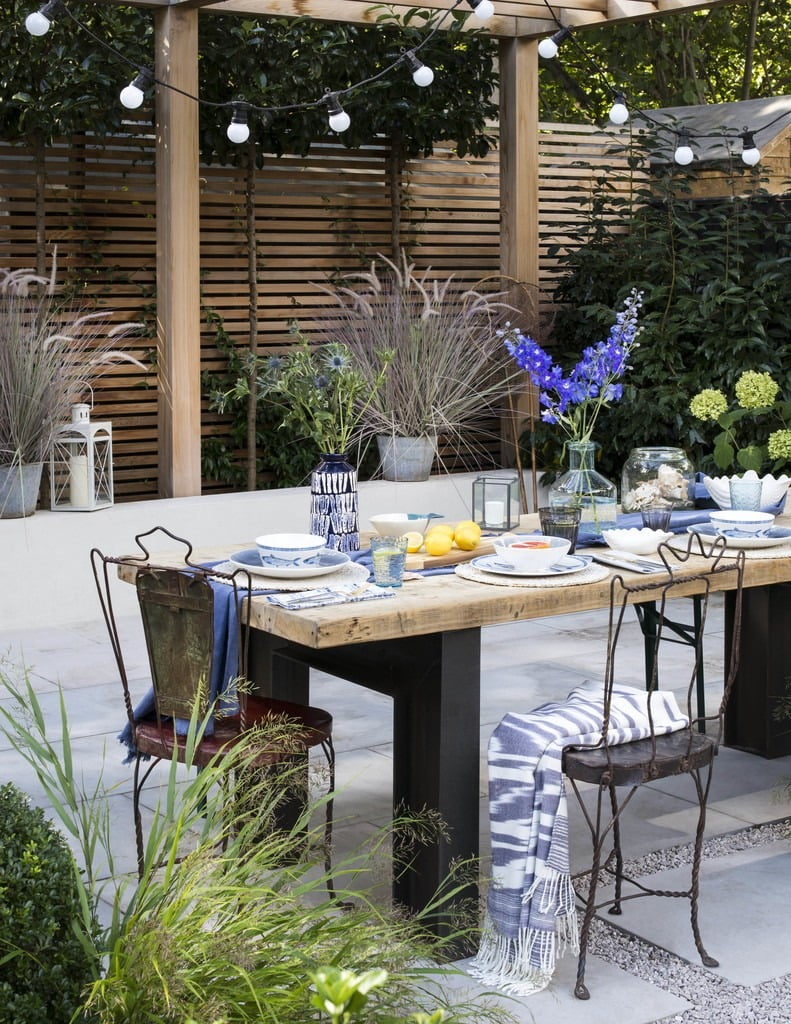 My Garden Planning
I've done a lot of work on my garden. It was completely overgrown when I moved in with rotten fencing and gravel stones everywhere (see here for evidence) I ripped all that out and put down a grassy lawn and low beds which you can see in this post.
Sadly, after a year of living with grass I've realised it's not for me. The dog has ruined it by peeing on it. It's gets flooded in the winter as it there is not enough drainage. My planting doesn't seem to have blossomed. And don't get me going about snails.
I never go out there. Never. It feels very exposed, lacking in privacy. The grass is uncomfortable to sit on too.
On the plus, I've got a good-sized garden for a Brighton terrace house. It feels a waste not to use it more as it is nearly as big as my living room. And it's so sunny all day too. I also get these amazing sunsets which are Instagram amazing.
On my garden planning wish list was to make my outdoor space fit better with my lifestyle – easy up-keep, lots of areas to chill in, as well as a space that I can have garden parties in.
When I met Thea Pritchard on Channel 4's The Avant Gardener when we worked together on the show. I begged her to work her magic on my tiny space. Luckily, she said YAY and last week she emailed over her plans.
Come take a look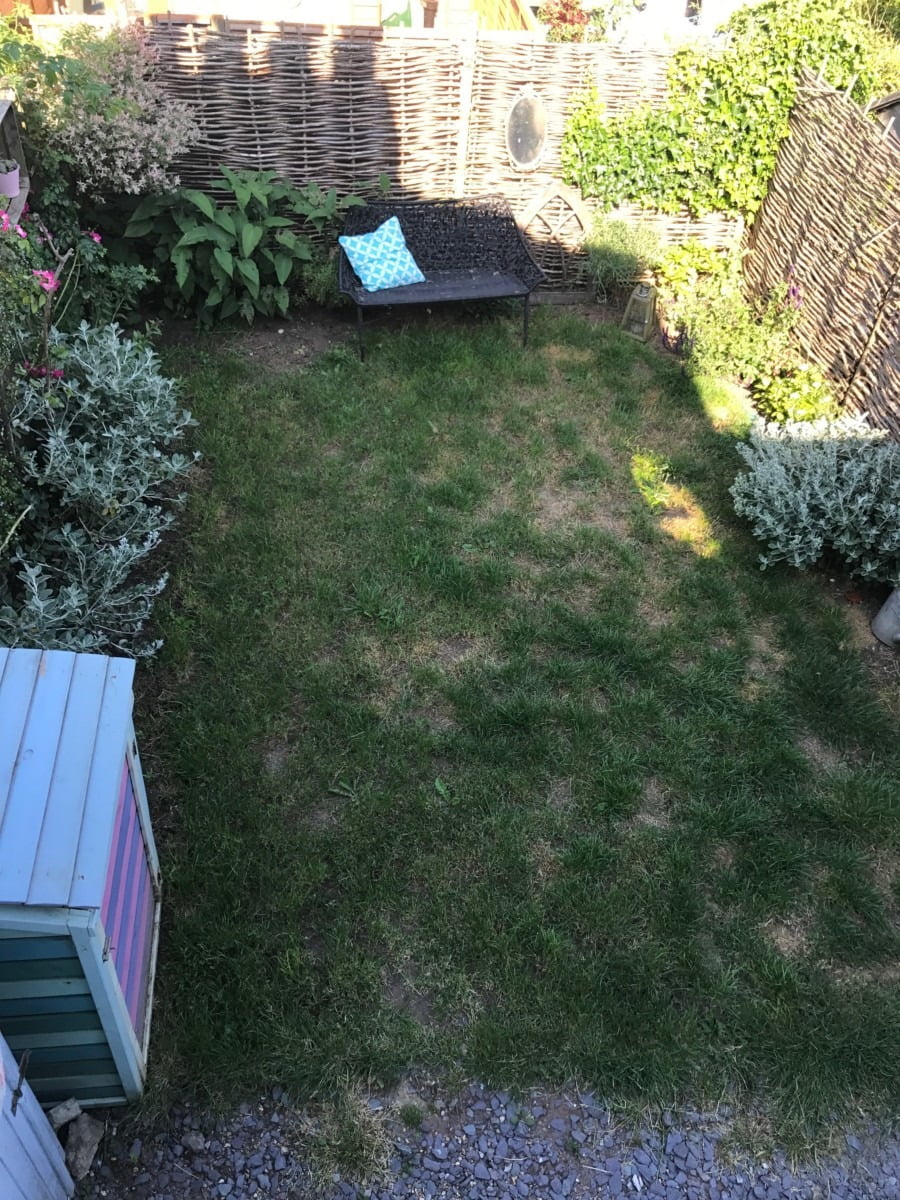 Before
This is my garden at the moment. See how patchy the grass is! I love the hurdle fences – but that is about it.
The grass is going to be replaced with beautiful paving stones (inspired from my trip to Morocco). I'm drawn to patterned ones again in black and white – like the rest of my home. Then Thea found some natural coloured ones that would suit my fencing better.
To break up all the paving there is going to be large planters filled with herbs, lavender bushes and Olive trees.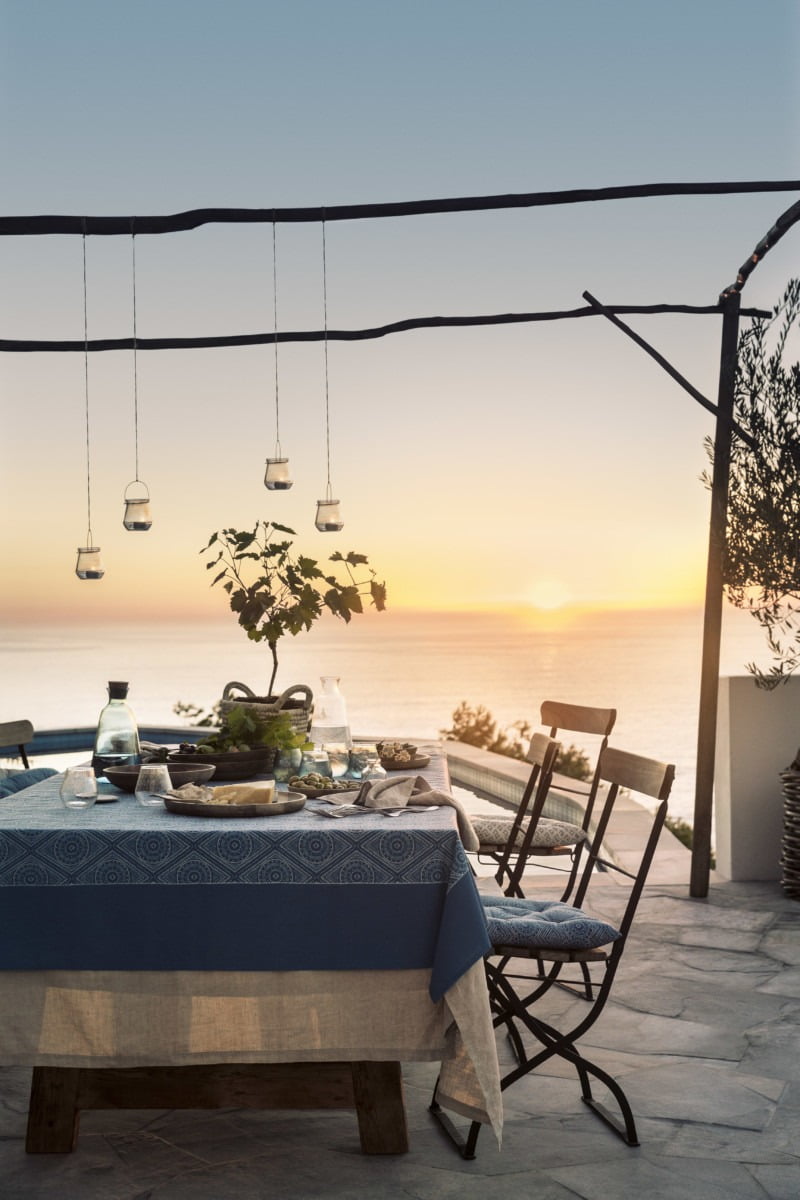 In one corner, we're putting up a pergola in the shadiest spot. This will make an ideal area for me to work in.I love the idea of a rustic one made from branches where I can hang lights off them. I want to put in a comfy day bed in here too (which I know the dog will love) or a beautiful hammock.
My idea is to hang up fabric to screen off this spot, and give me lots of privacy.
In the other corner there will be room for me to put in a dining table and chairs. Perfect for parties.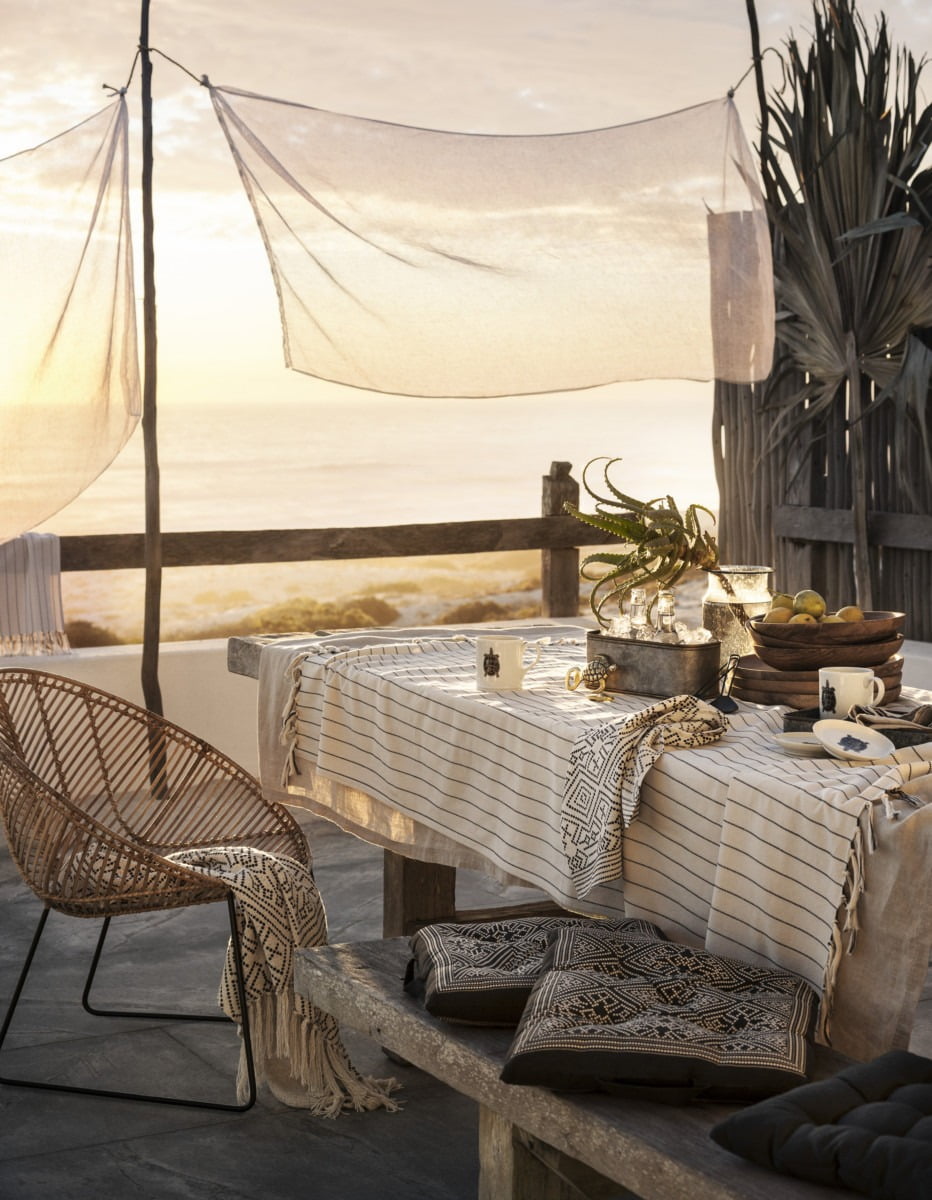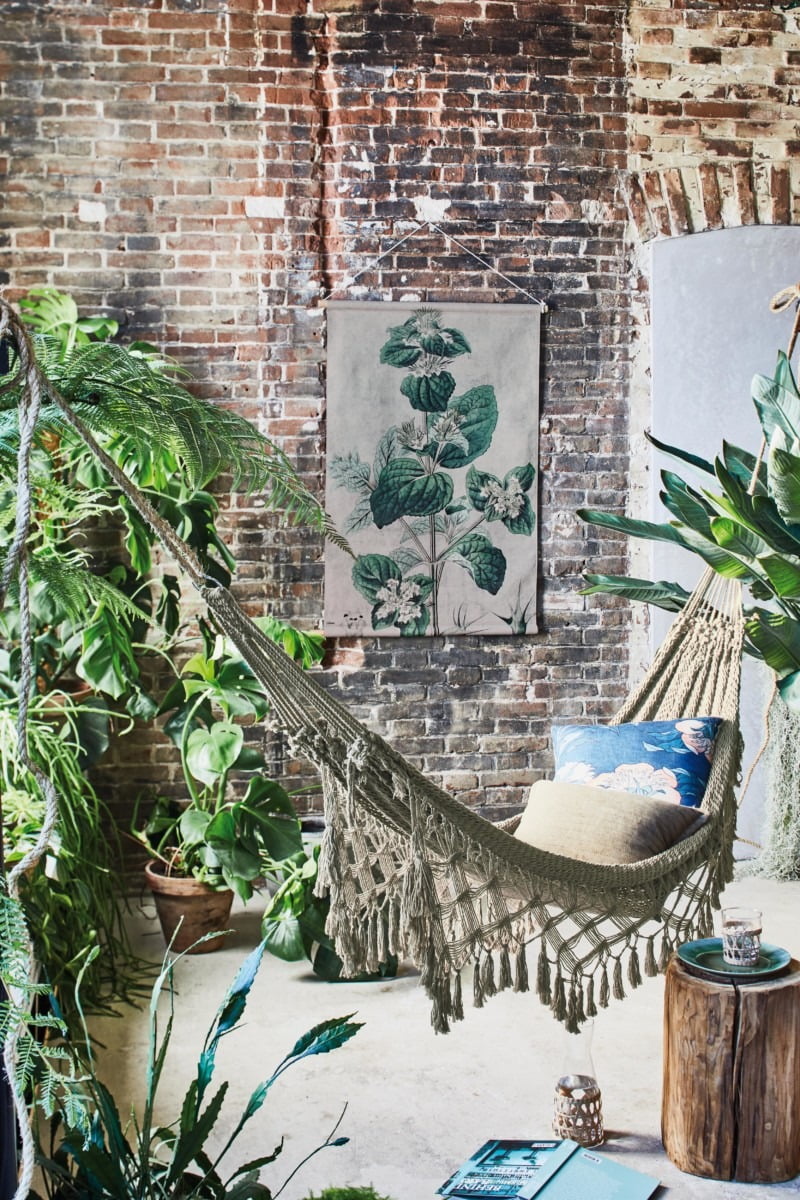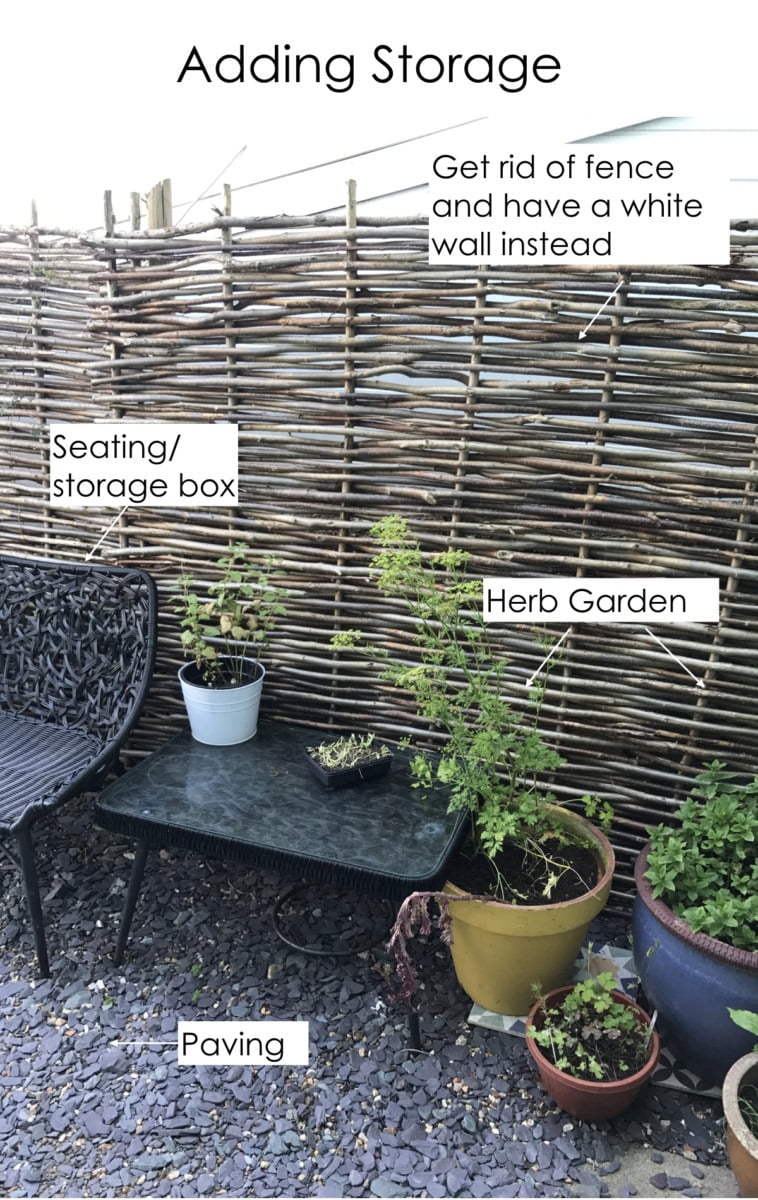 Creating a Great First Impression
To get into my garden you have to go out through my kitchen door. There is a small slim area that runs along the side of my house. It the best place to sit in at the moment as it is private and gets the last of the summer's sun. But it's pretty tatty at the moment.
I've got to tear down a crumbling patrician wall behind that fence – and the wall behind is going to be painted white to brighten up this area. Clever hey? It will smarten the area up as you walk out into the garden too, creating a fab first impression.
I'm going to get rid of the two sheds to free up space in one corner of the garden. But I'm going to need somewhere to put my recycle boxes and garden tools.
Thea came up with the idea of putting in a long bench here with a lift-up lid so that I can pop my recycling inside it one end and my tools the other. Now I don't have a lawn, I can get rid of the mower to save space.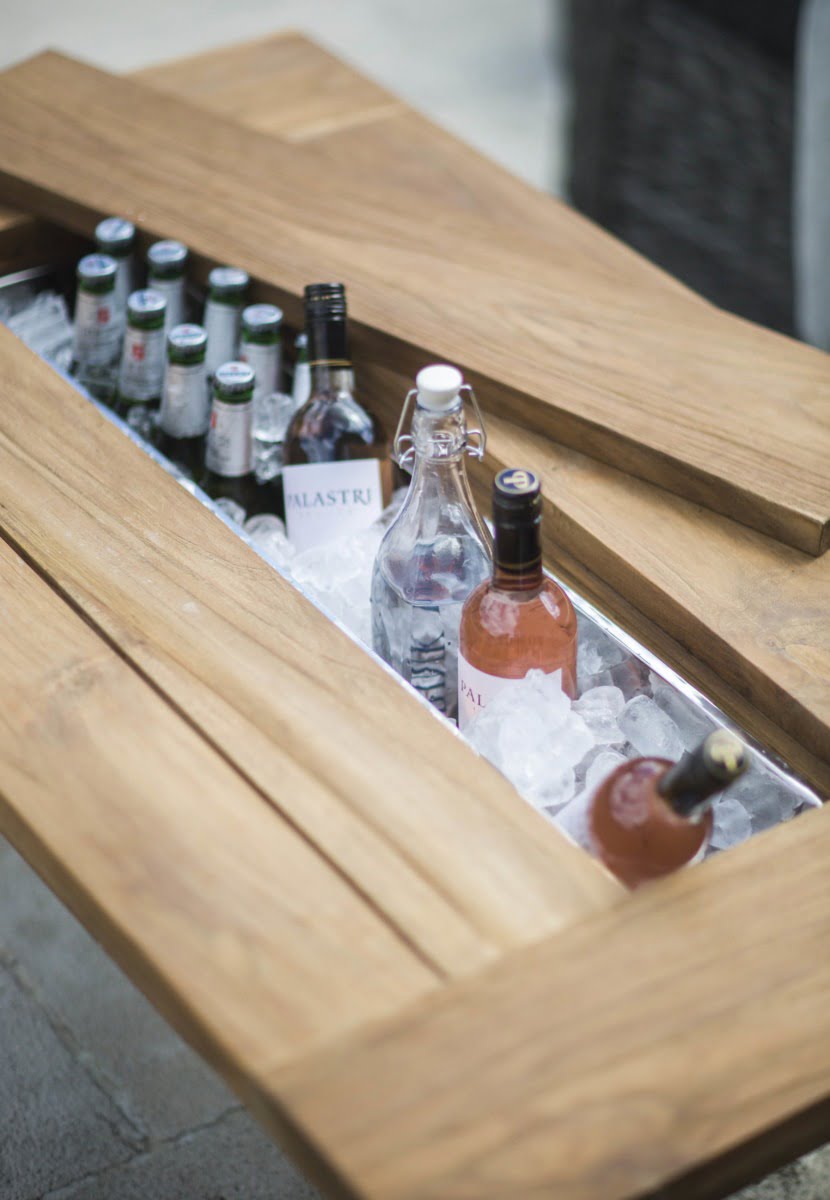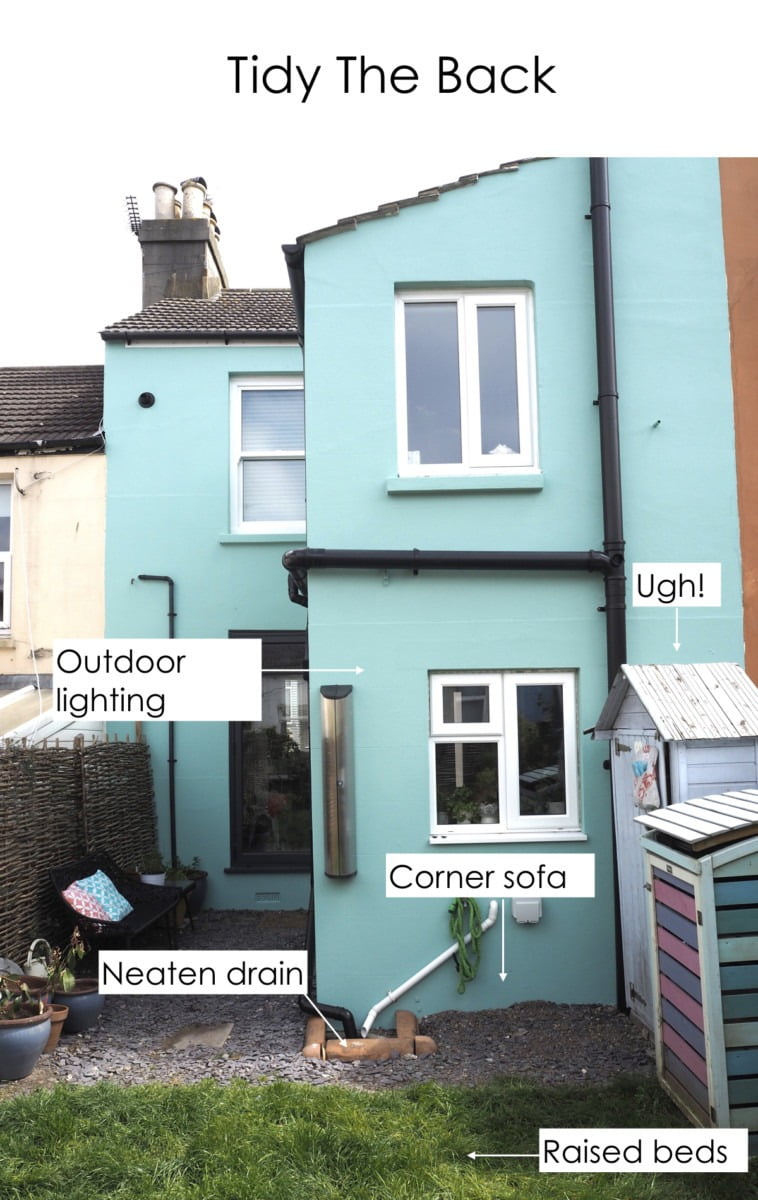 Brighten Up My Garden
On my list is to brighten up my garden to make it feel lighter and bigger.
Firstly, I'm going to paint all my exterior woodwork white with Protek woodstain. I think turning the untreated fences from brown to white will make my garden project feels much bigger. I'm also going to paint my pergola (oh yes!) as well as my my seven planters in the same shade. I'm torn as to what colour to go for as all their whites are so pretty – but my top choice is China Clay.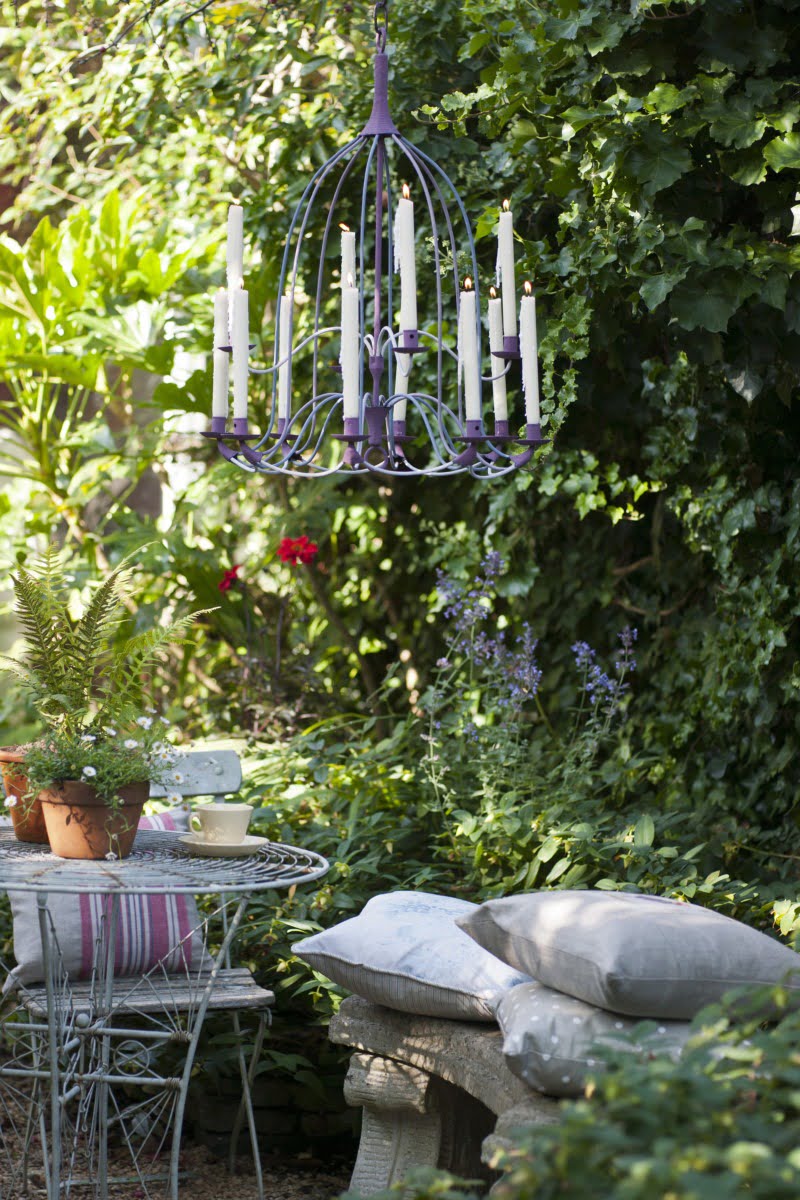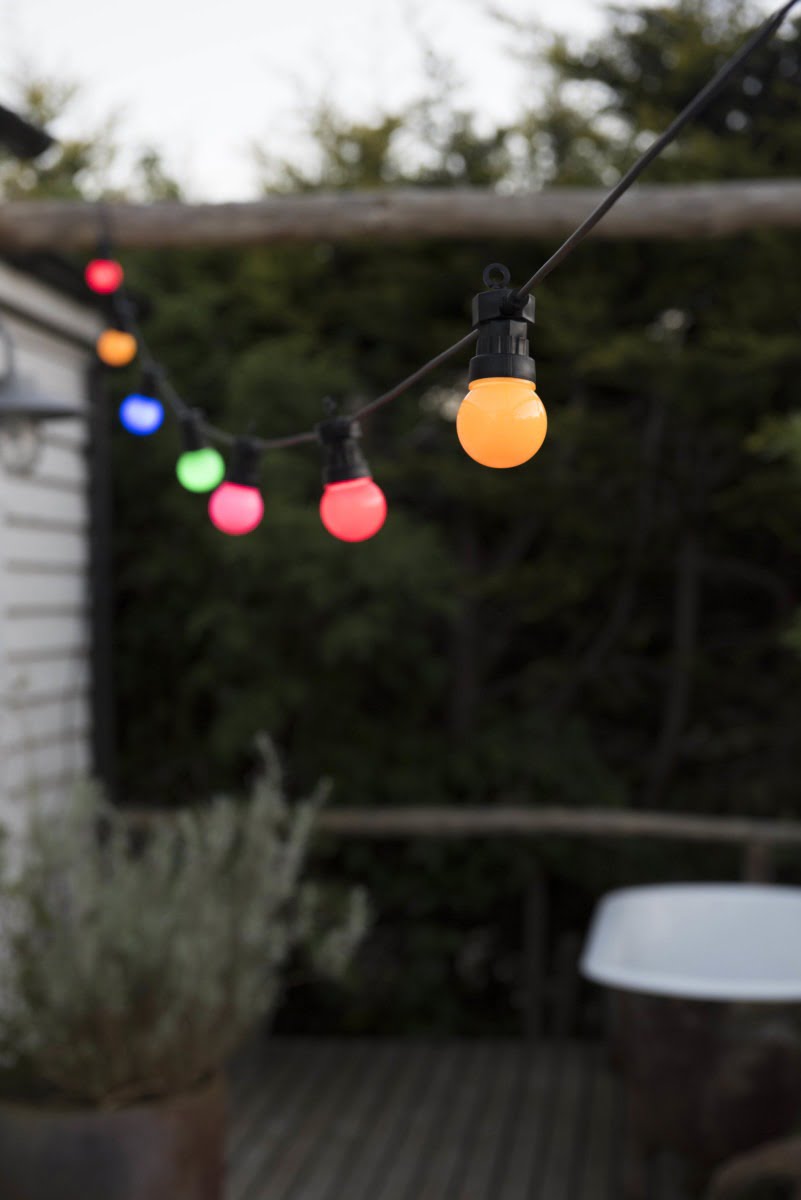 I want to use the garden as much as possible so I plan to hang a beautiful chandelier above my dining table.
I've already got lots of colourful festoon lights which will string up across my garden.
Then to highlight my planting, I plan to put in low-level lighting on the ground, as well as lights in my planters so I can enjoy them from my living room window in the evening.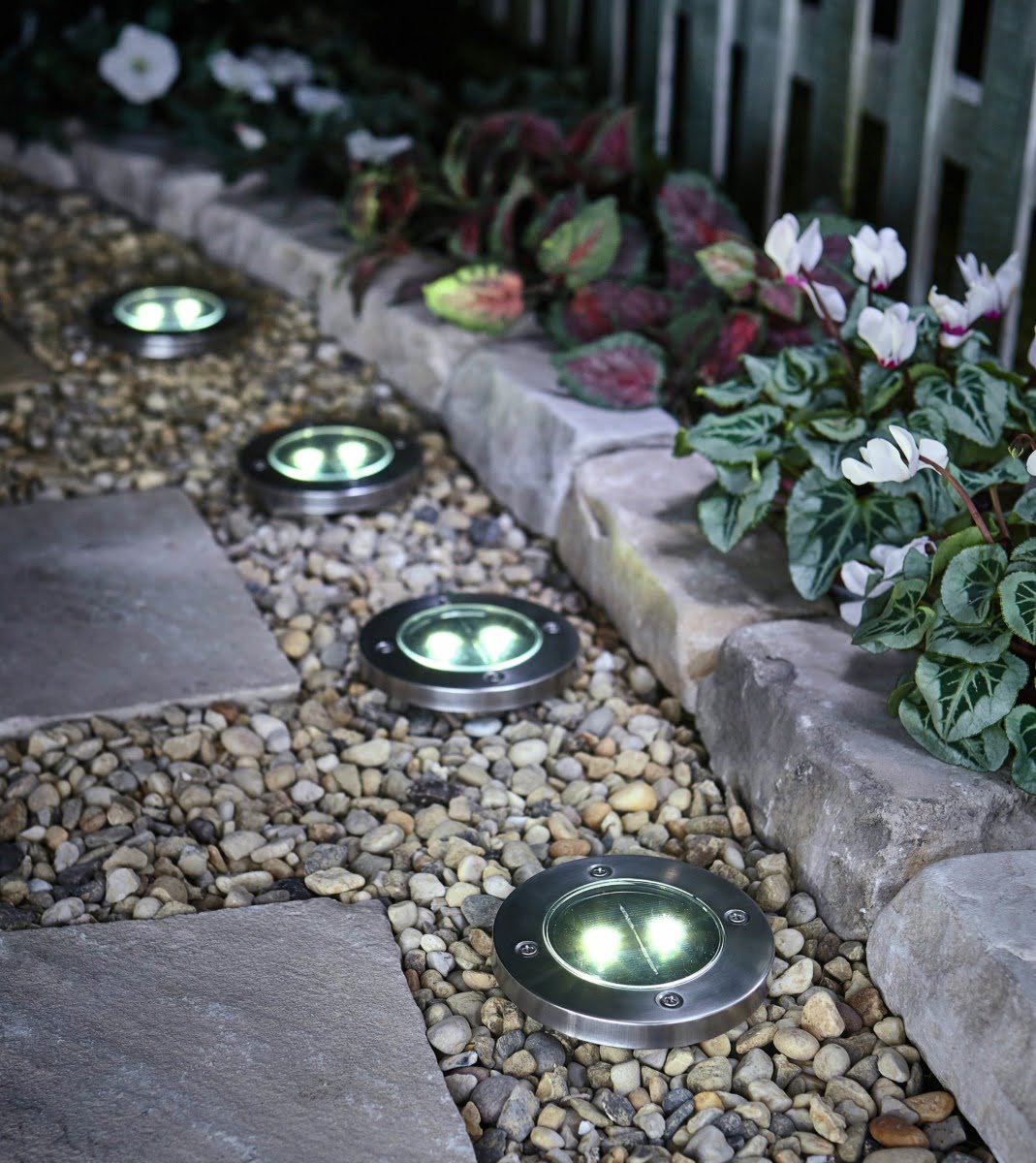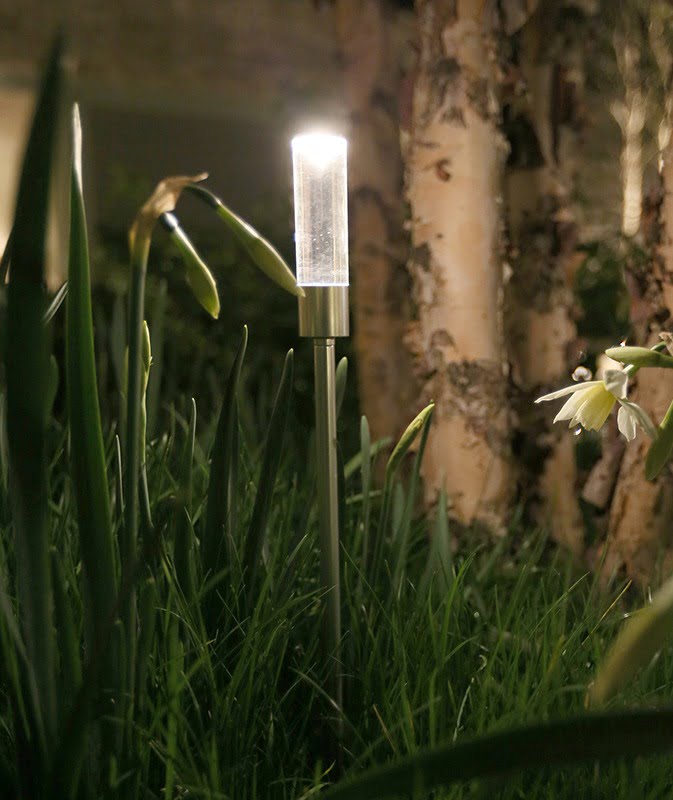 Then there is the fun stuff…
I would love an outdoor wood burner or heater so I can use my garden during the Autumn months. Maybe one that I can cook on too.  I've also seen a pizza oven, a log burner and a generous BBQ that may also do the trick.
Just imagine cosy nights in front of an outdoor fire. Heaven.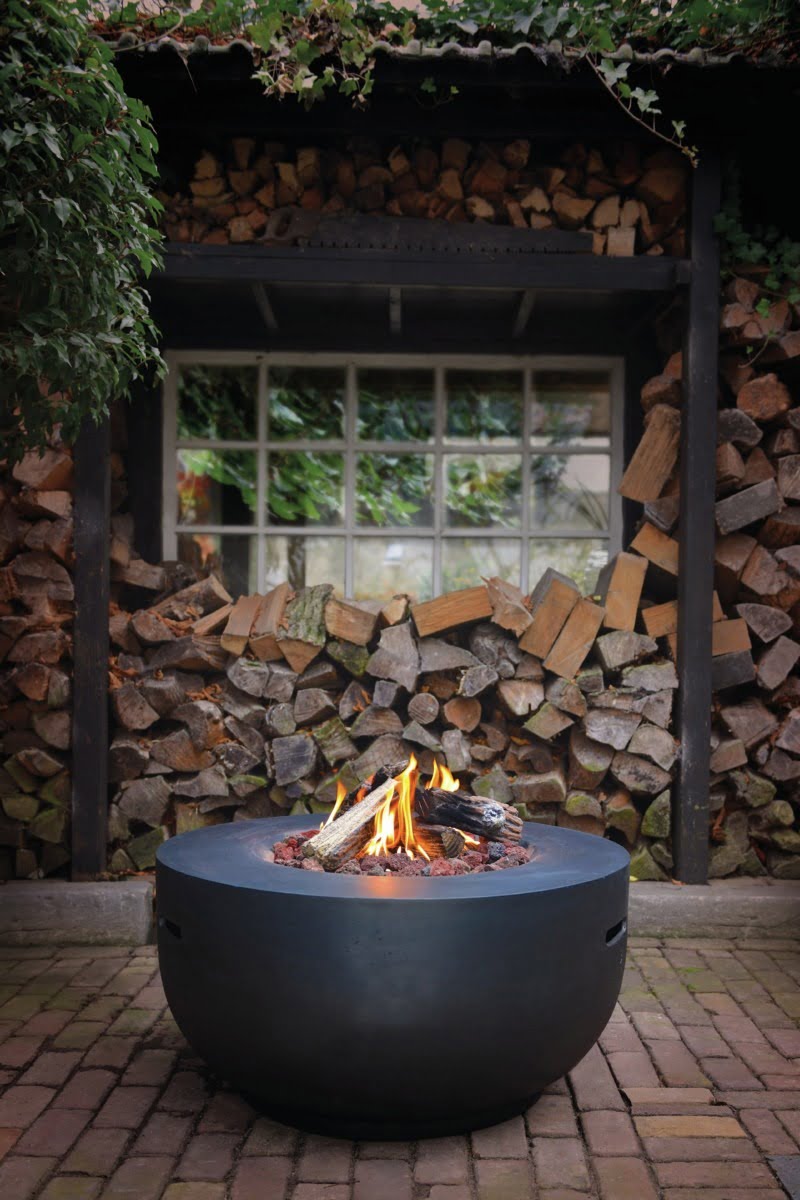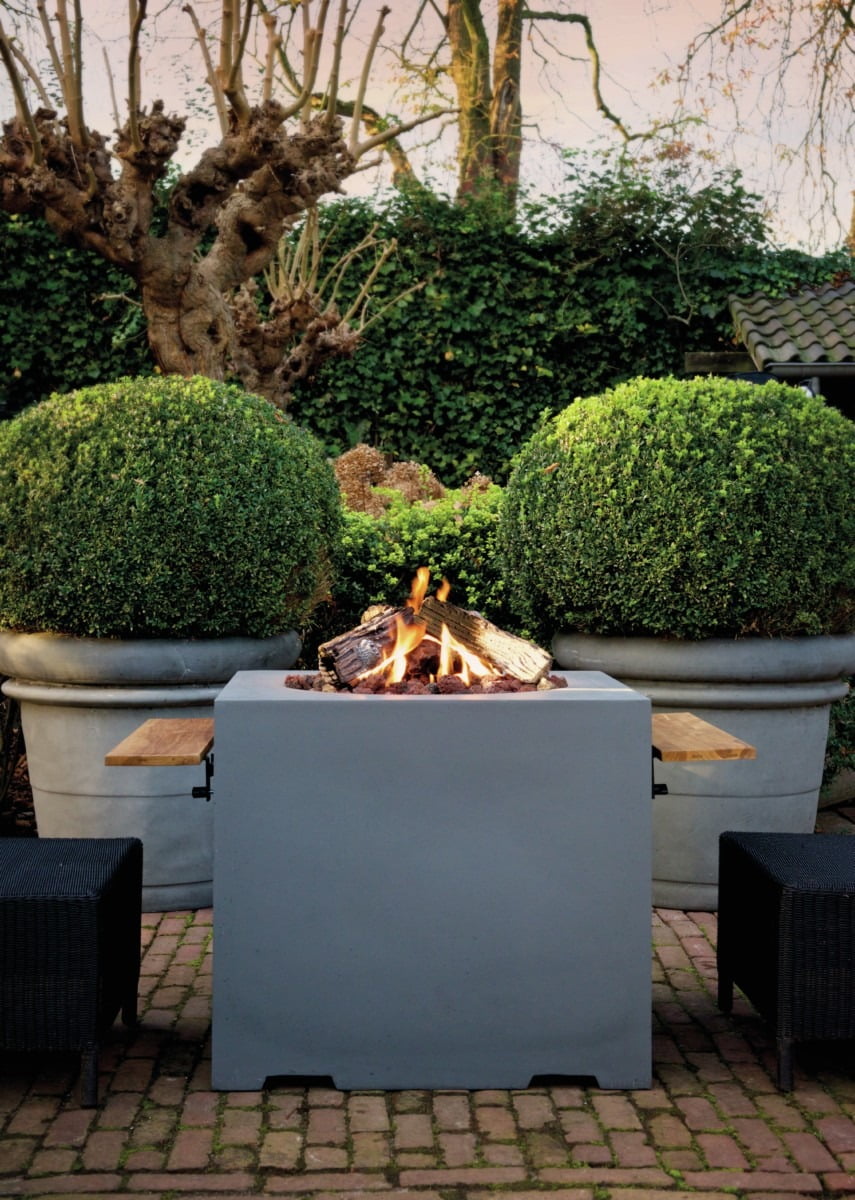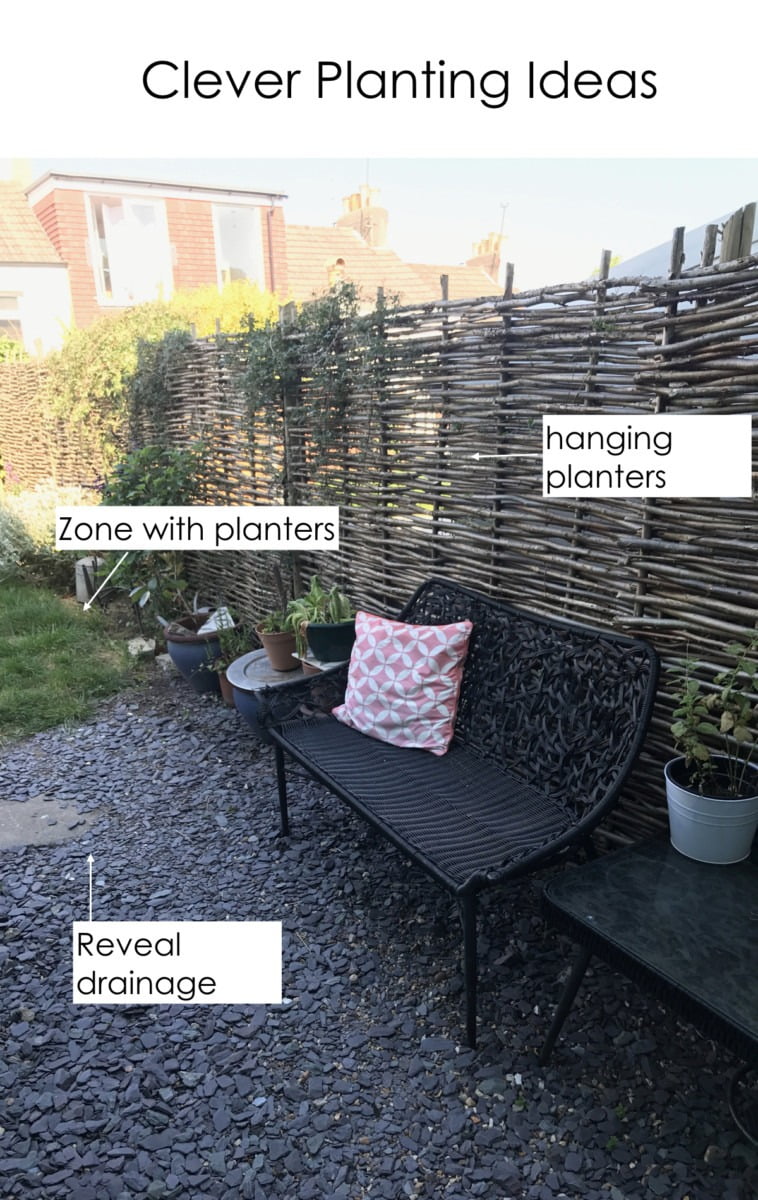 At the moment, all my planting is at ground level which makes my garden feel smaller. I'm going to invest in some beautiful wall planters for the walls. I'll fill these again with herbs and hope the snails don't find them.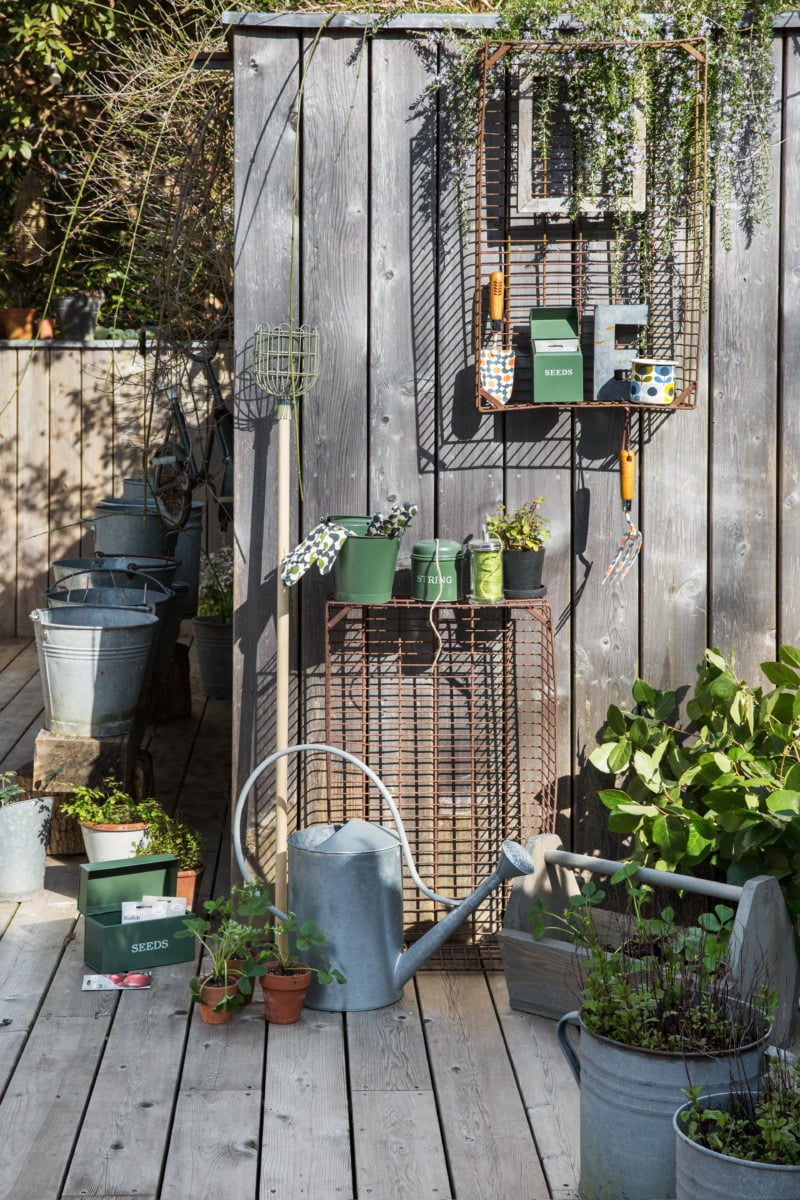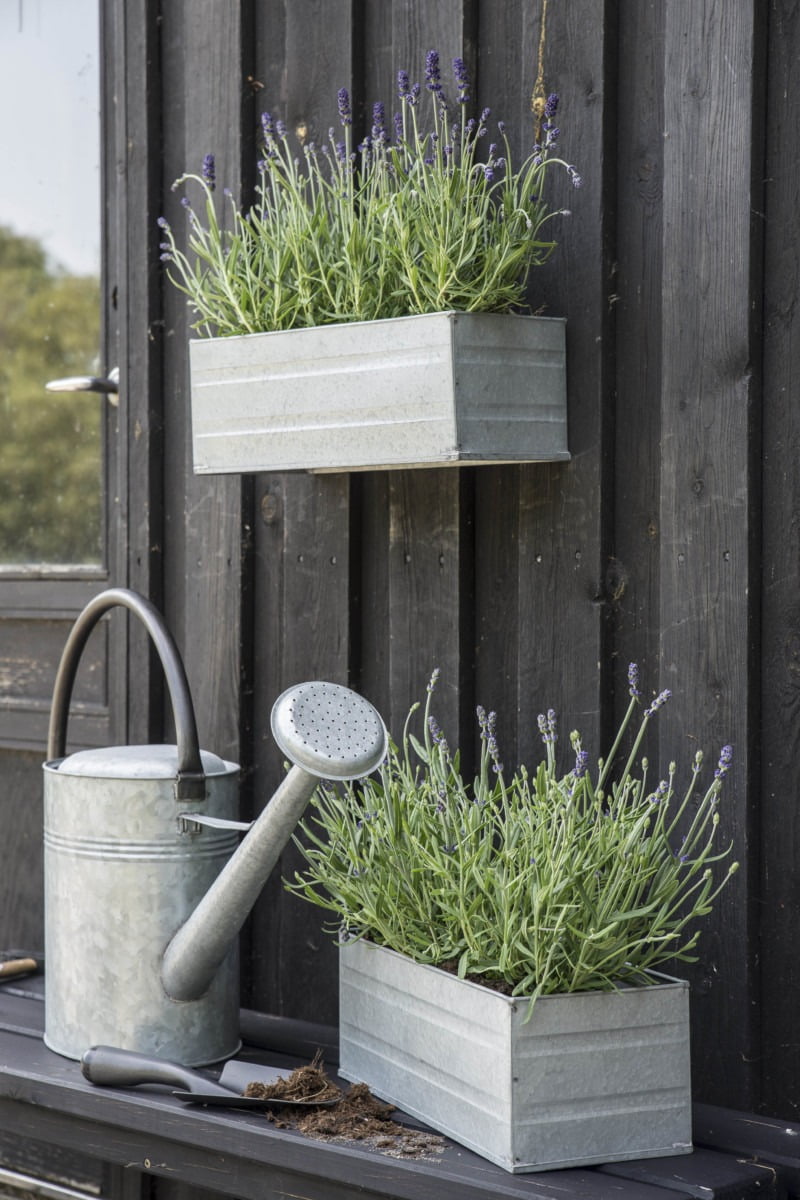 My garden plans start in the end of August. I can't tell you how excited I am especially now with all these beautiful English summers we seem to be having. I love how the garden is shaping up and I'm busy shopping for accessories already (I know I need to hold back a bit!)
There is an awful lot planned for this compact space. It's tricky to make a big difference in a small space but I think we have managed it. I'm hoping with Thea's help, I'm going to use my garden 100 times more – for entertaining, chilling and even working.
It's been so fun to share all these ideas with you. Have you had an experience of transforming your garden, please put your thoughts below, I'd love to hear.