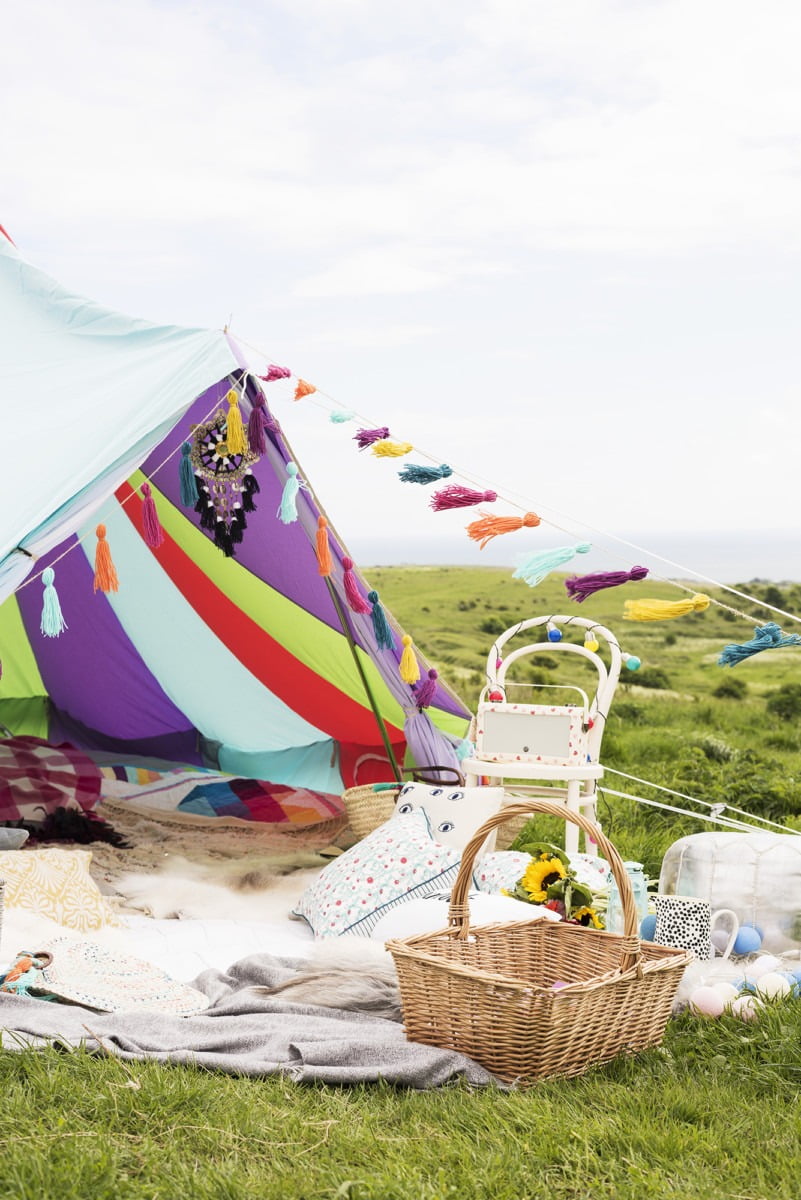 Today I'm posting my ultimate glamping guide – including tips on what to pack and ideas on where to stay. Plus I have details on my latest giveaway – a set of 4 Nisi Living mugs that are the perfect glamping accessory.
I went glamping for the first time last summer. Wow-what a luxurious experience! It's camping in pure style! It's so me 🙂
Did you know you can go glamping anywhere in the world? At a music festival, a yoga retreat or at a boutique campsite. The idea is to enjoy luxury camping complete with lovely loos, hot showers, great food and best of all, a fantastic night's sleep in a wonderfully idyllic setting.
Instead of packing your car full of cooking stoves and sleeping bags and tents, glamping campsites have everything you could need. At most places, you'll find your tent is ready and waiting for you.
All you have to do is turn up and relax. Sounds so good, doesn't it?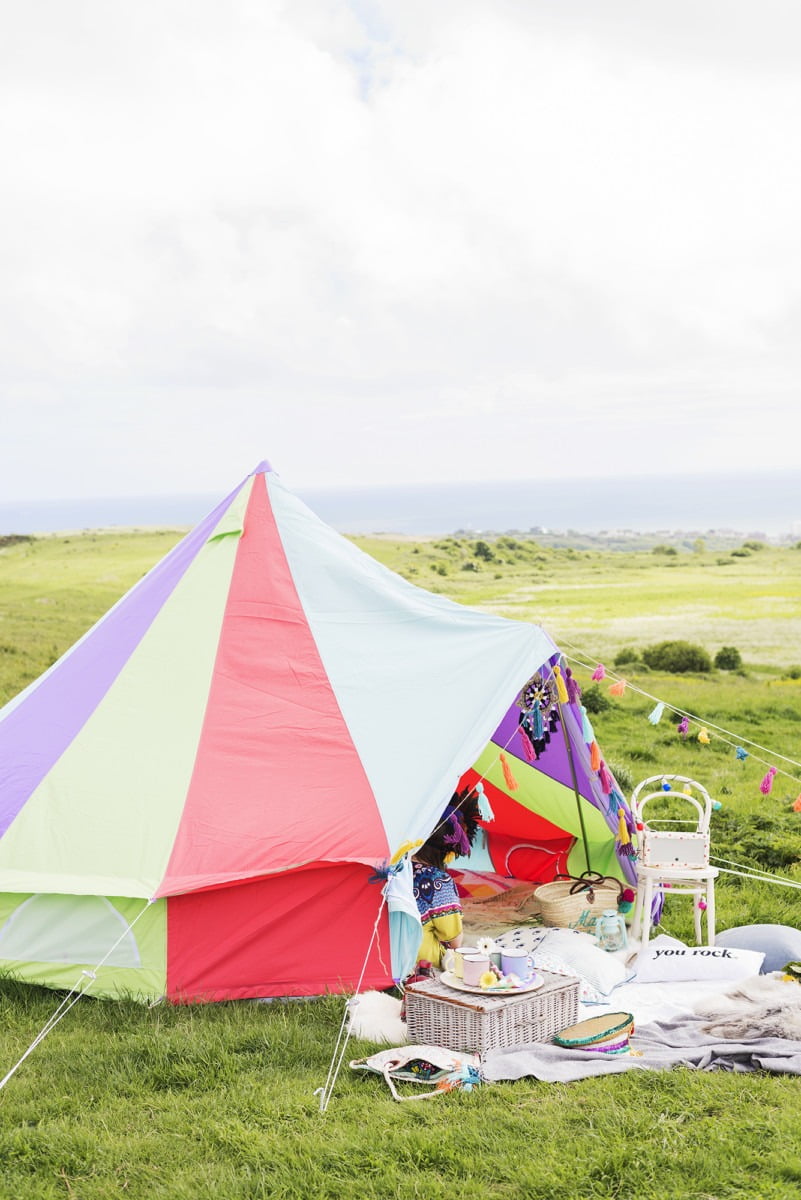 My Ultimate Glamping Checklist
As a dedicate festival goer, I've always camped in a thin, squashed tent taking the bare essentials with me. Last year, I paid an extra £100 to camp in a Tee Pee at Shambala Festival. It was a game-changer for me. All I needed to pack was fun stuff to make my holiday extra special.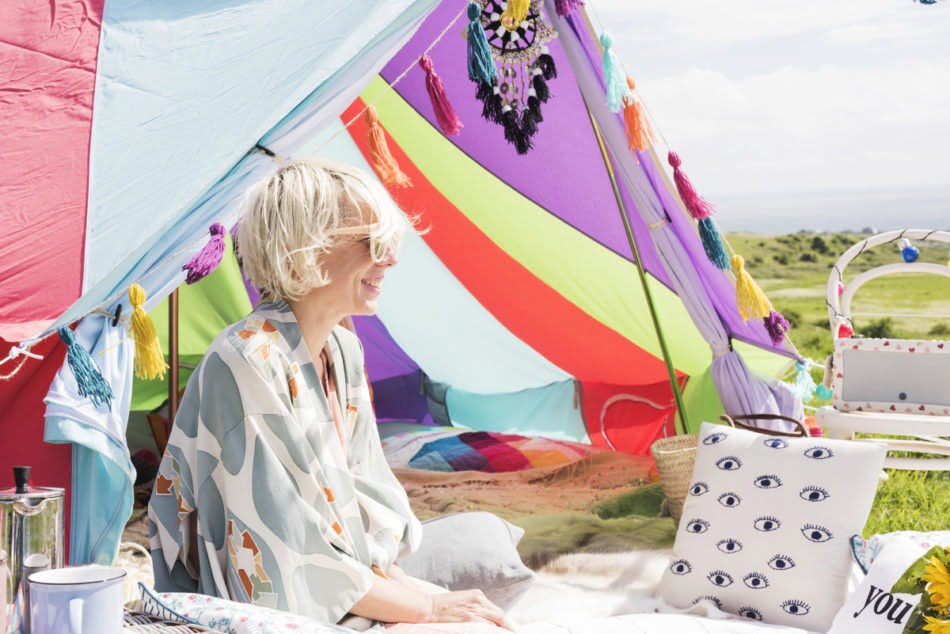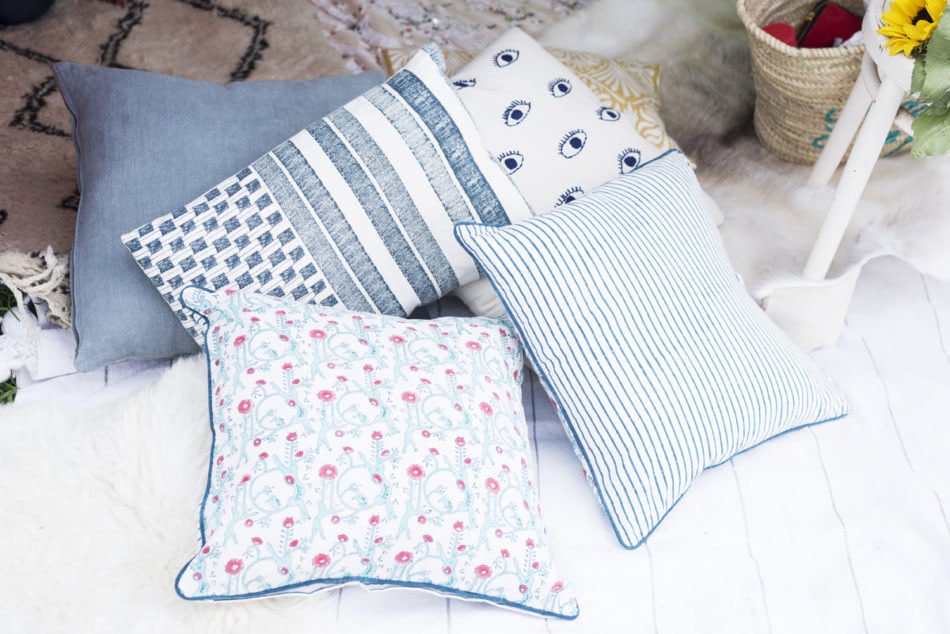 What to pack
The thing to remember with glamping, it's like creating a home-away-from-home experience, so a few creature comforts are essential.
Cosy duvet and a couple of pillows. Pack a hot water bottle for chilling nights
Rugs and picnic blankets to sit on. I bought my hide rugs from home to make the space feel more, you know, luxe.
Blow-up mattress or a decent camping bed.
A cool box filled to the brim with ice (and wine). A nice bottle of fizz.
Beautiful mugs for sipping hot chocolate in around the fire.
Speakers or sound system to play music. You'll need a battery pack to keep the party going all night long.
Fancy dress, glitter and sequins. And cosy layers and woollen socks for at night. Don't forget to pack your designer wellies.
Solar-powered lanterns, fairy lights and sun jar lights.
Bunting, tassels – even a dream catcher – anything to decorate your tent.
Deckchairs, blow up chairs or these cool new ones that you fill up with air.
Firepit for evenings under the stars. I love eating marshmallows and drinking hot chocolate around a campfire.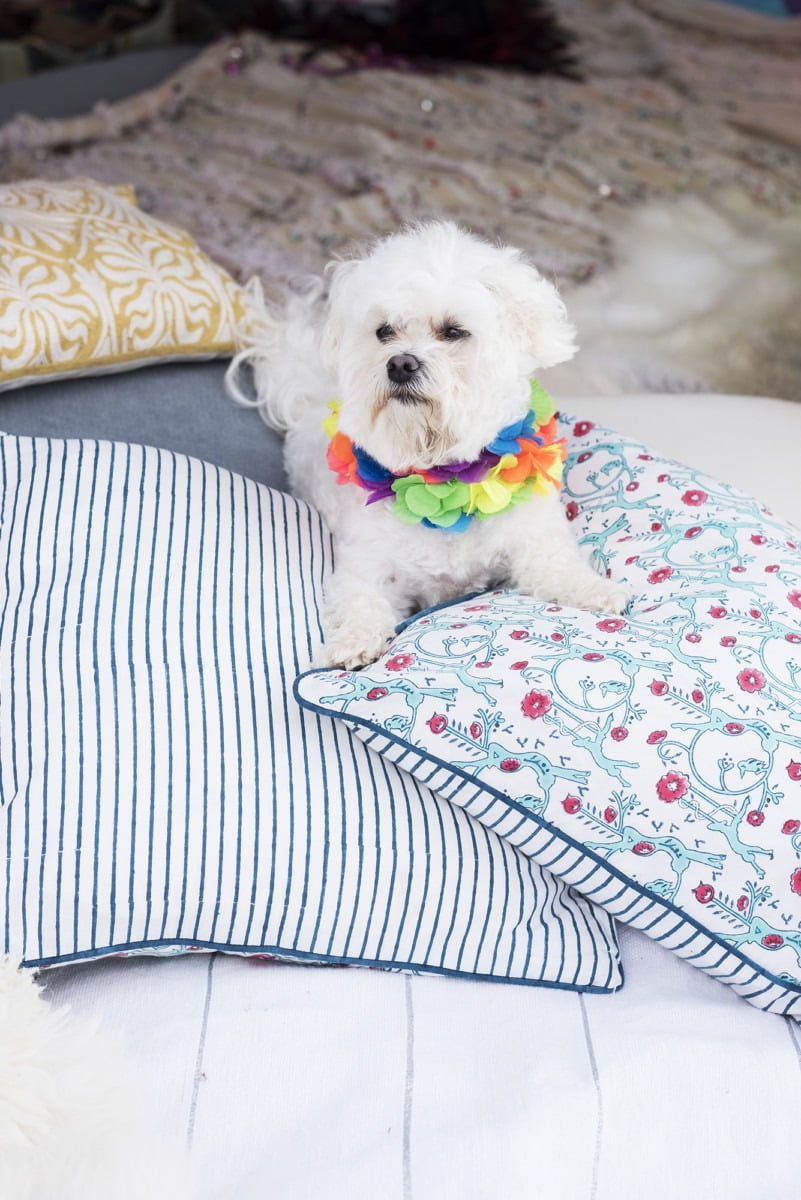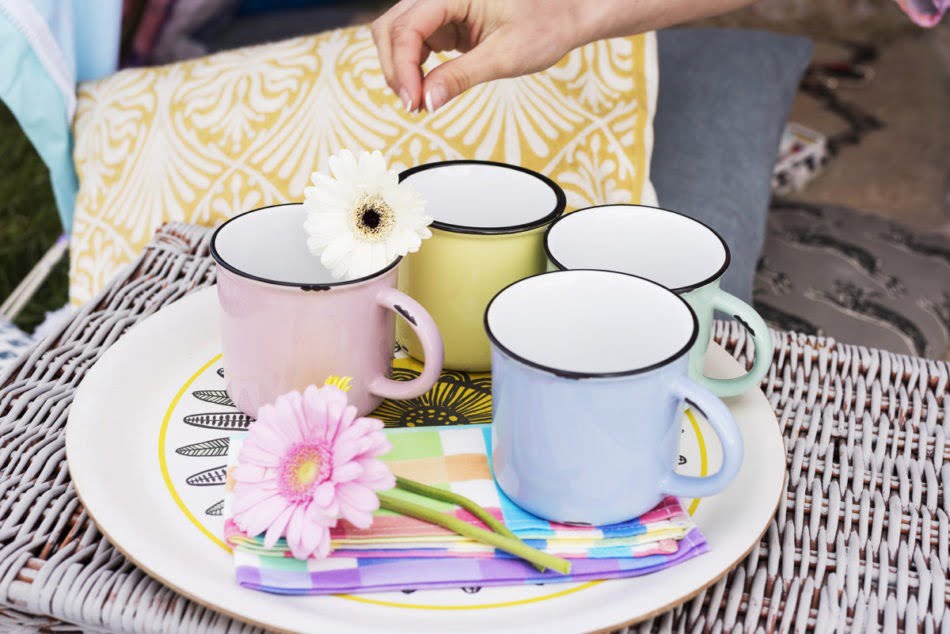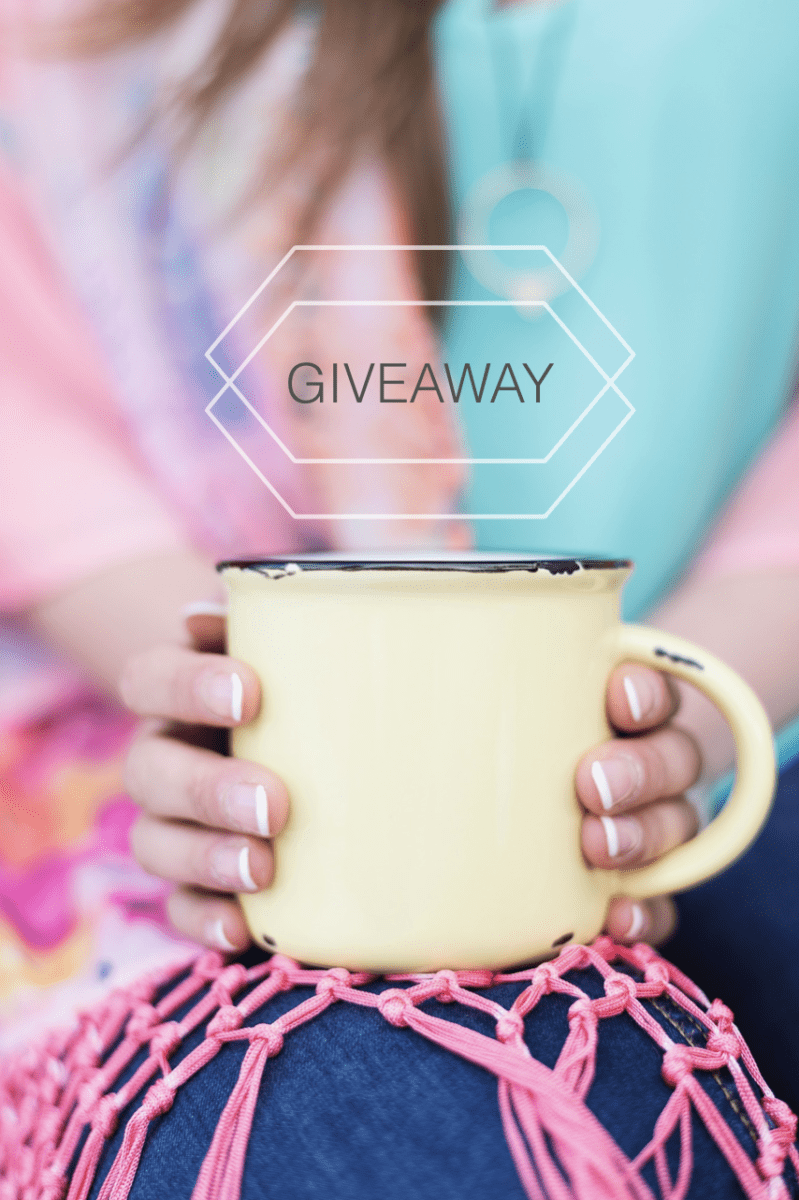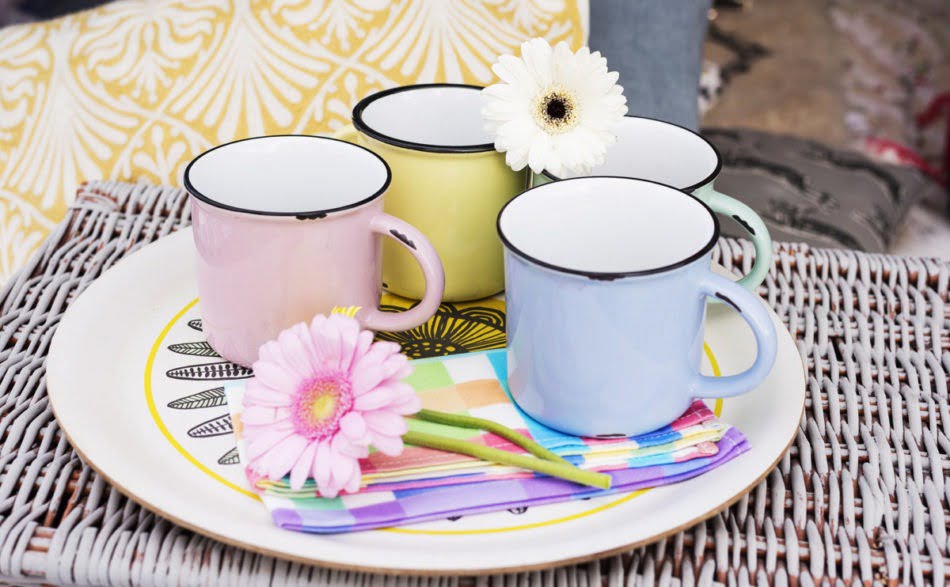 More fun stuff to pack…
Bell Tent > I love my unicorn coloured bell tent from Boutique Camping. So much so I did a blog post and photoshoot on it which you can see here.
Glitter and Sequins > I'm lusting over a pom pom headdress from Brighton designer Pica Pica Feathers. The sequins and glitter by The Gypsy Shrine are to die for.  And on my wish list is a cape by Couture Costumes.
Inflatables > I've got my eye on some fun inflatables  – just in case there is a chance to go wild swimming. This watermelon on Asos has caught my eye or the flamingo by Urban Outfitters.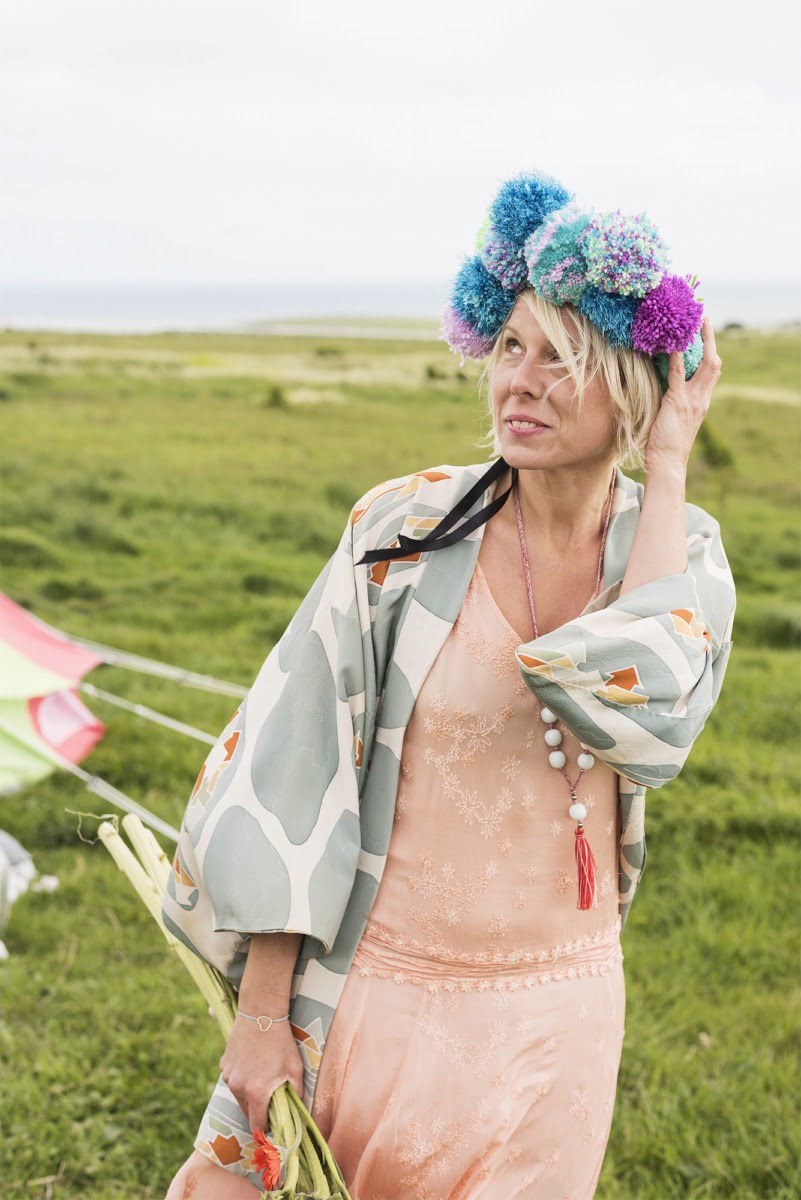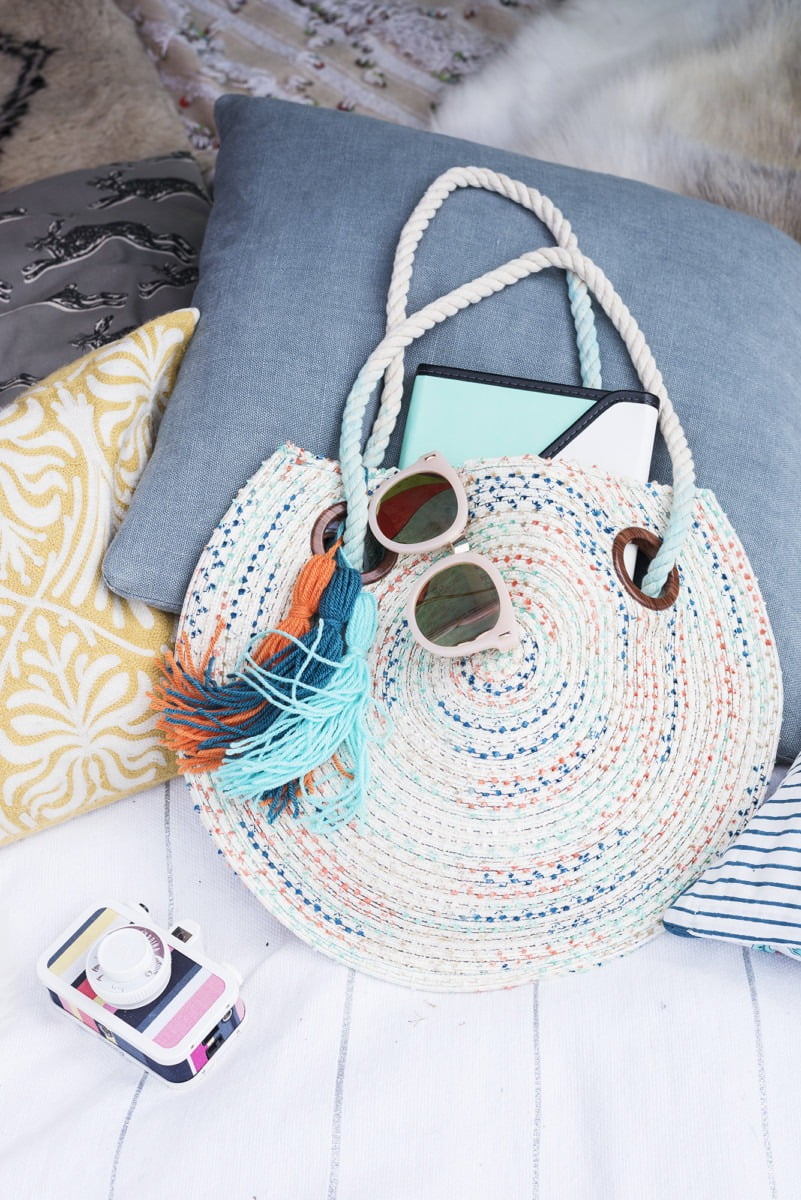 Click here for your chance to win a set of 4 Nisi Living mugs.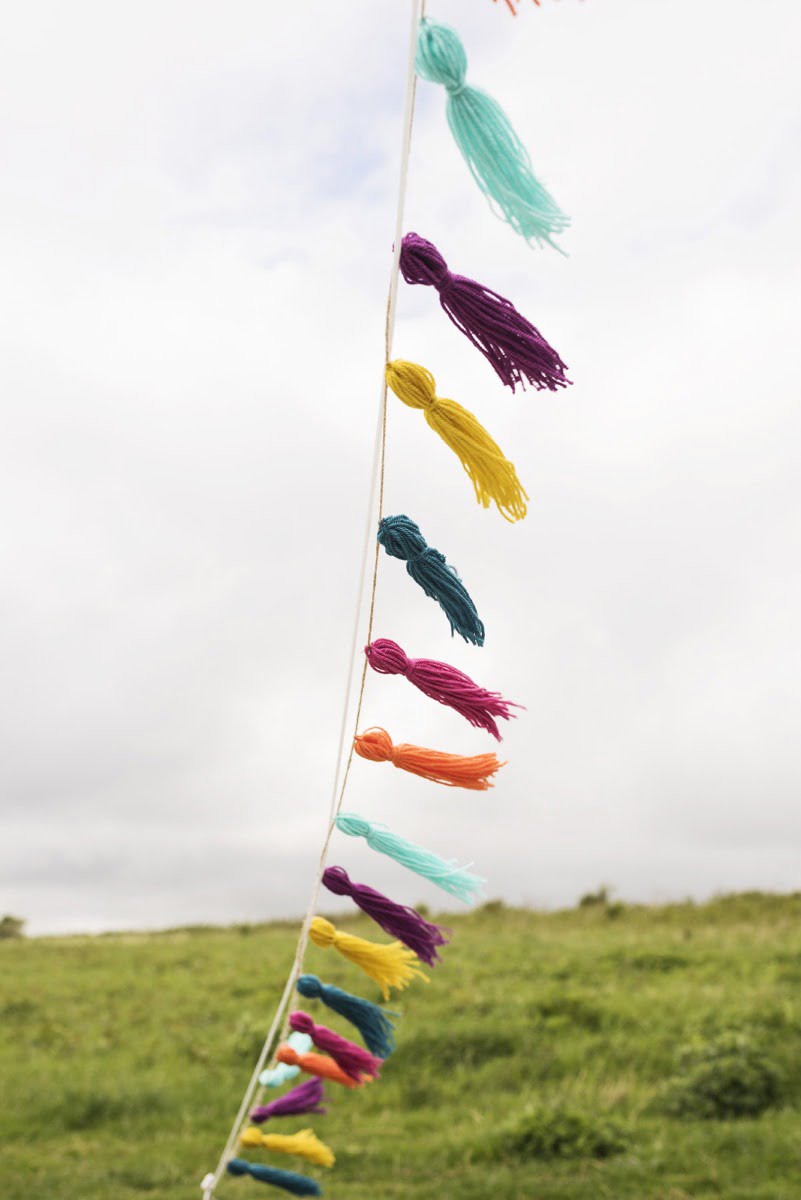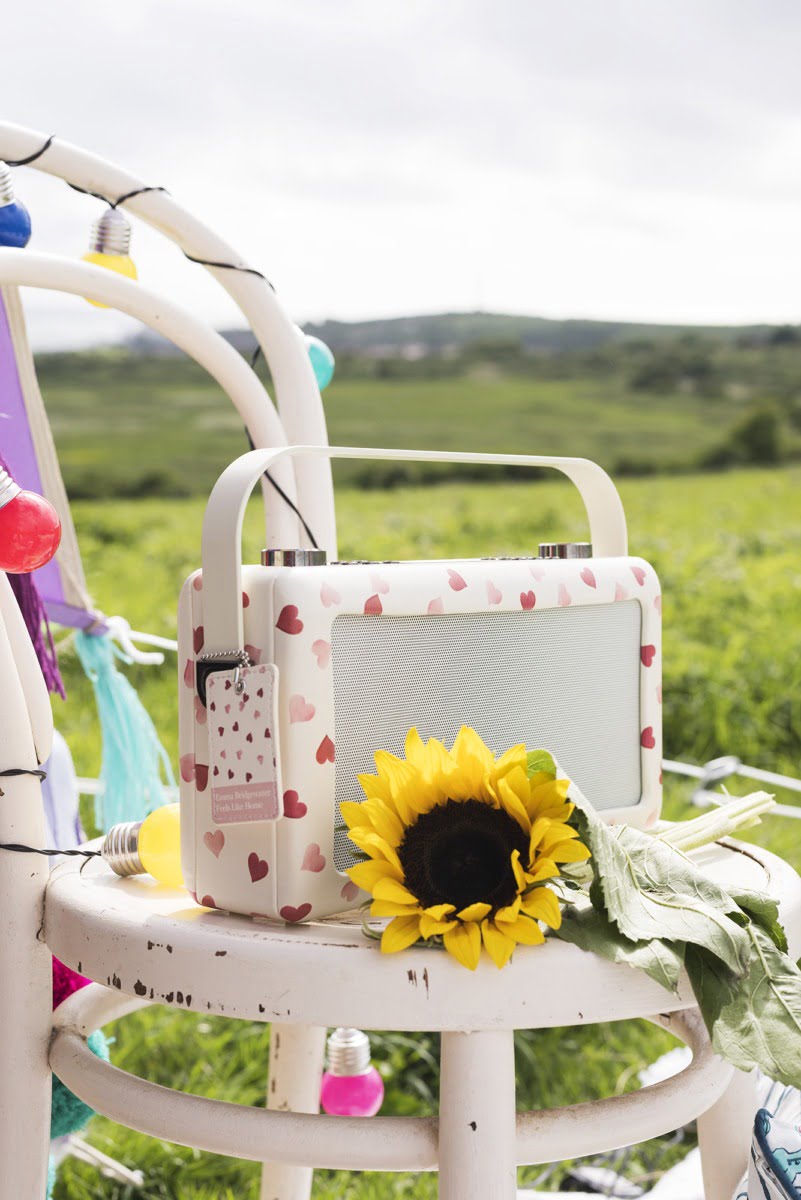 Where to go Glamping?
There are so many usual places to go glamping – here is my pick of the top sites to find your next holiday in a unique location.
Air BnB  Go glamping in VW camper vans.
Canopy & Stars You can stay in a treehouse. Need I say more!
Go Glamping  Stay in an eco dome http://goglamping.net/
Cool Camping Holiday in a Shepard's Hut on a nature reserve 
Love Glamping – Why not crash in coastal cabins in Devon 
There you go – that's my ultimate glamping guide. Don't forget to pop by my Instagram to see how to enter my Nisi living Mug set giveaway.  And stop by the blog next week where I'll be run a competition to win my beautiful heart Emma Bridgewater Radio.
Is it time to let your hair down and go glamping? 🙂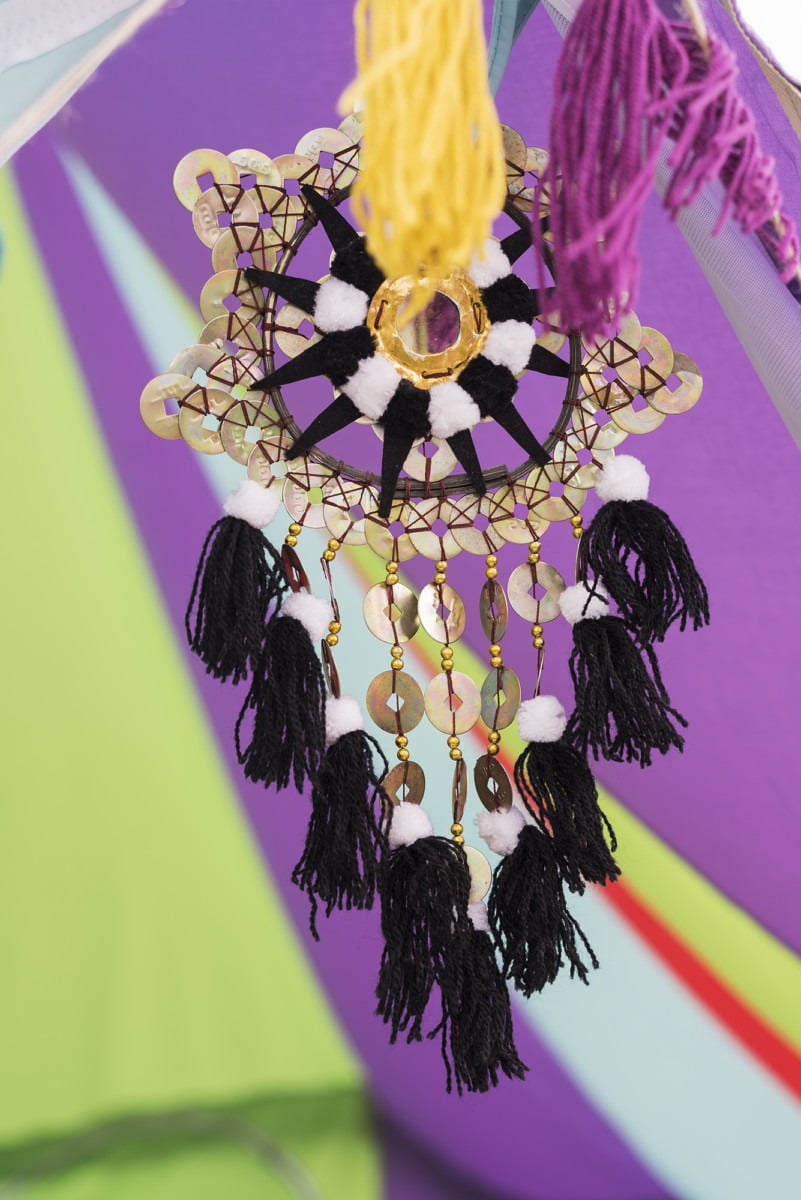 ** Disclaimer. I was gifted some of these products for this shoot and giveaway. All thoughts are my own. Photos by Fanny Beckman