As you **may** have heard, I'm in the middle of planning my garden's makeover. Where do I get my green-fingered inspiration from? I love having a good old nose through other bloggers' gardens. I've narrowed down my pick of the top 6 best gardens that are brimming with ideas.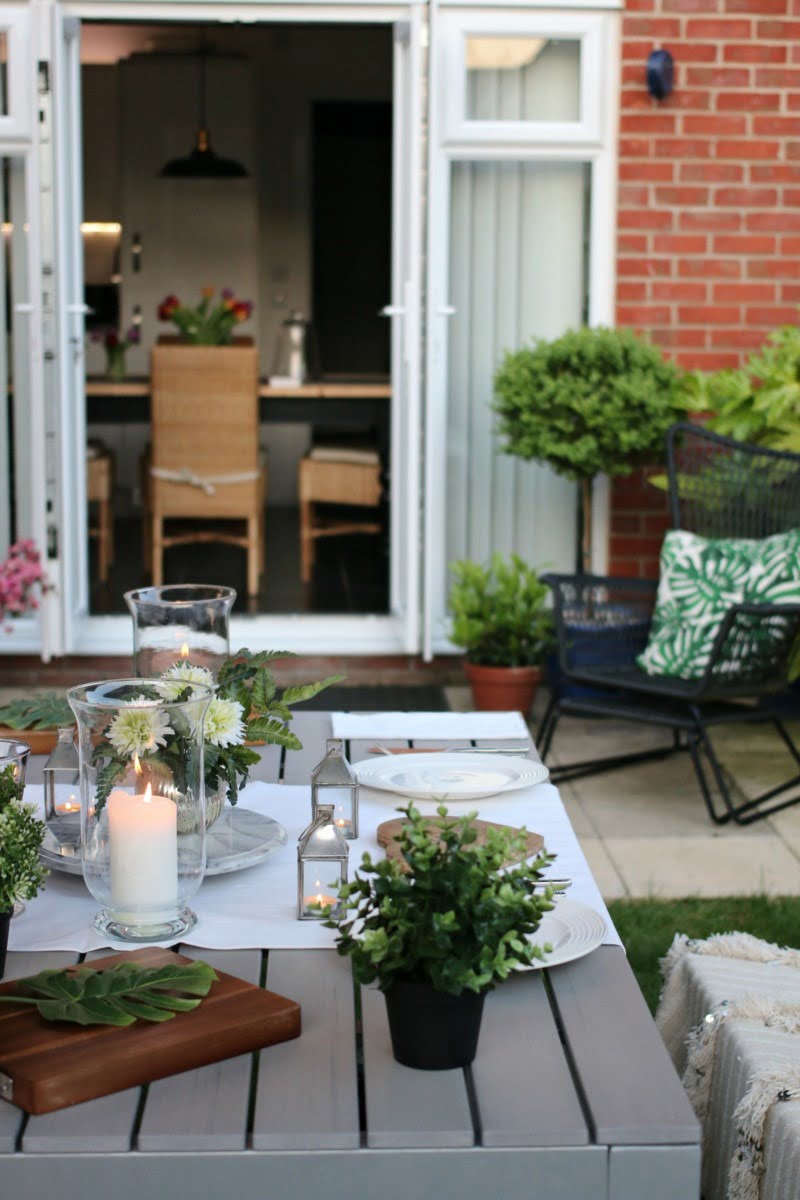 Grown Up Styling from Dear Designer
I love everything about this space. Carole from Dear Designer has transformed her outdoor space into a multi-functional area.
My fav features, the beautiful grey dining table – perfect to dine and unwind alfresco style. The day bed under the pergola looks just picture perfect for lazy sunny afternoons. What I love best is the overall feel of the space, it's a garden I could see myself spending hours in.
I'm stealing lots of ideas from her, believe me.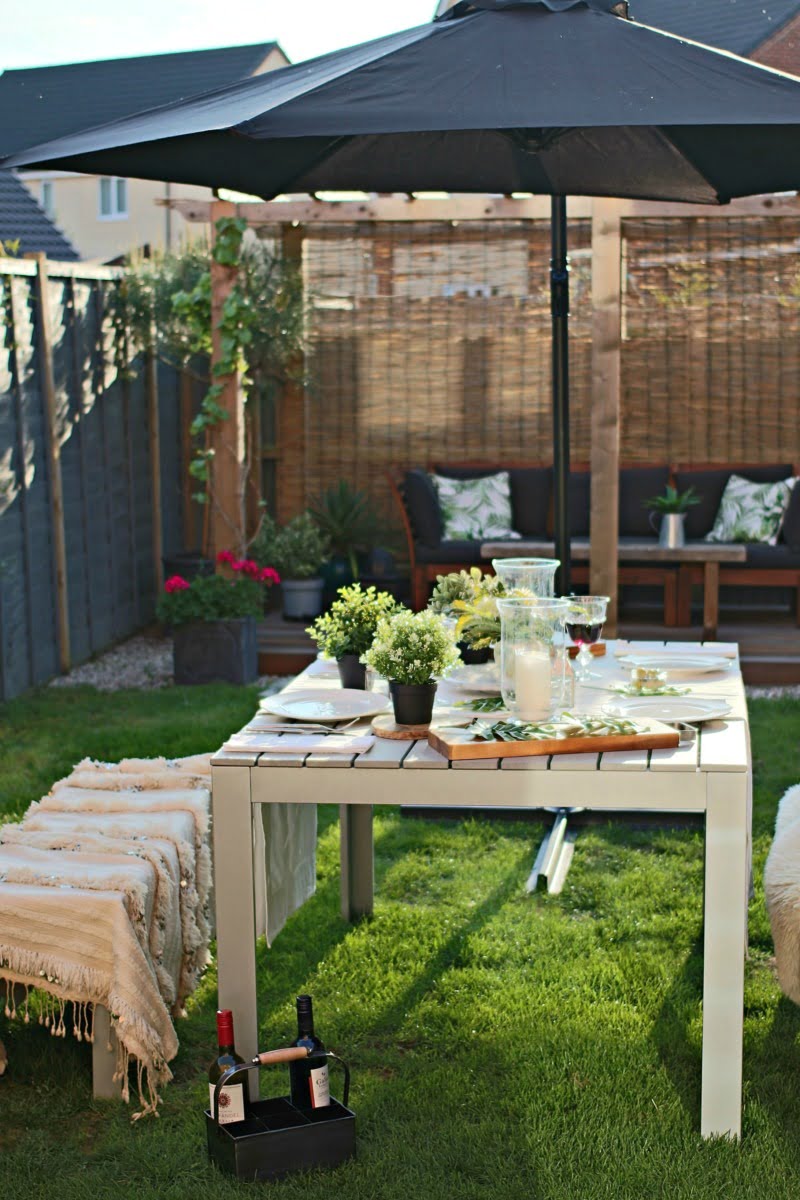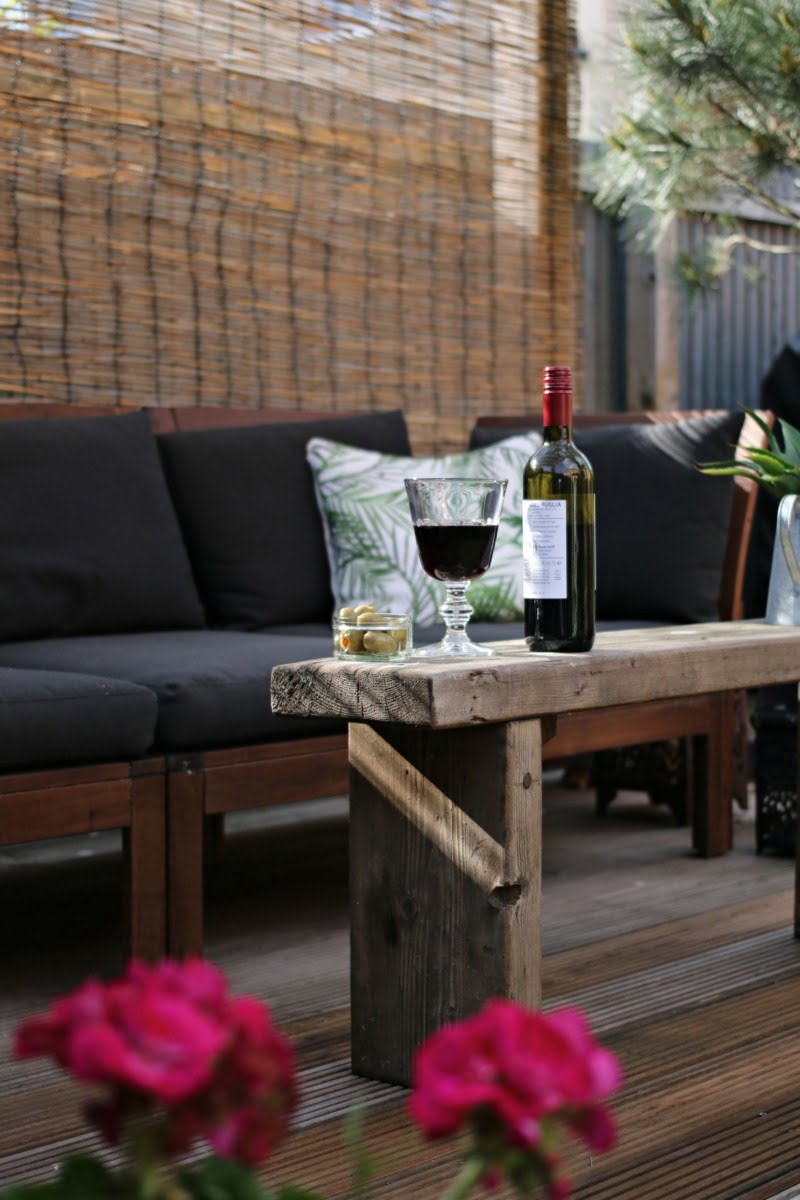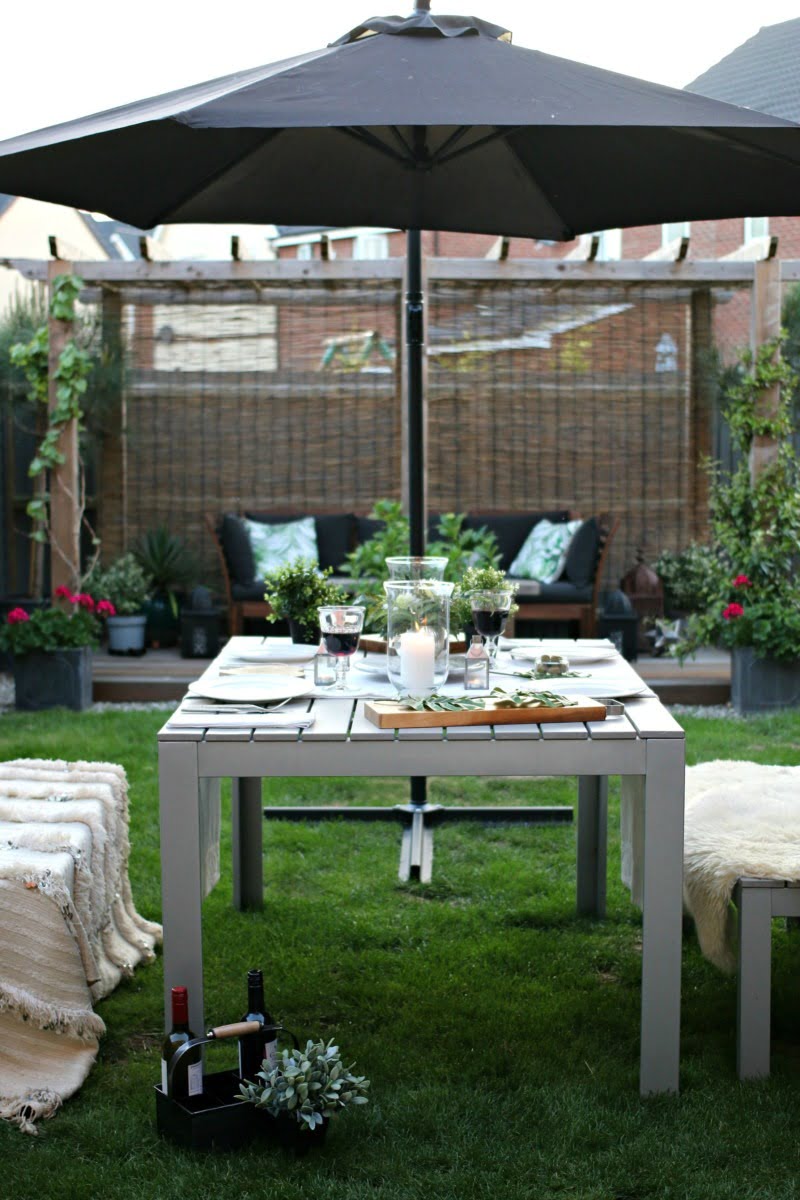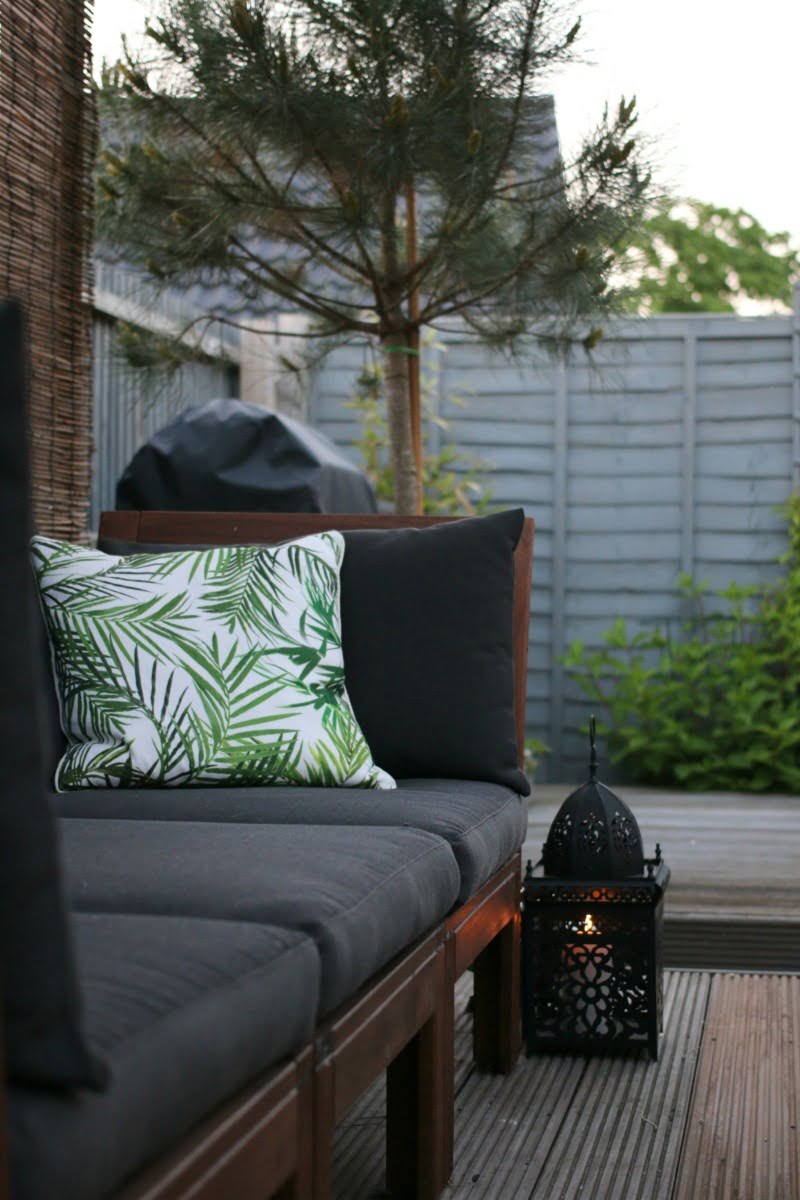 Bold Blacks with Around The Houses
Vamping up a tired garden space can feel overwhelming. Especially when you have lots of mismatched garden furniture. Copy this neat trick by Fiona from Around The Houses who painted all her weather-worn furniture in the same dark shade to look like new.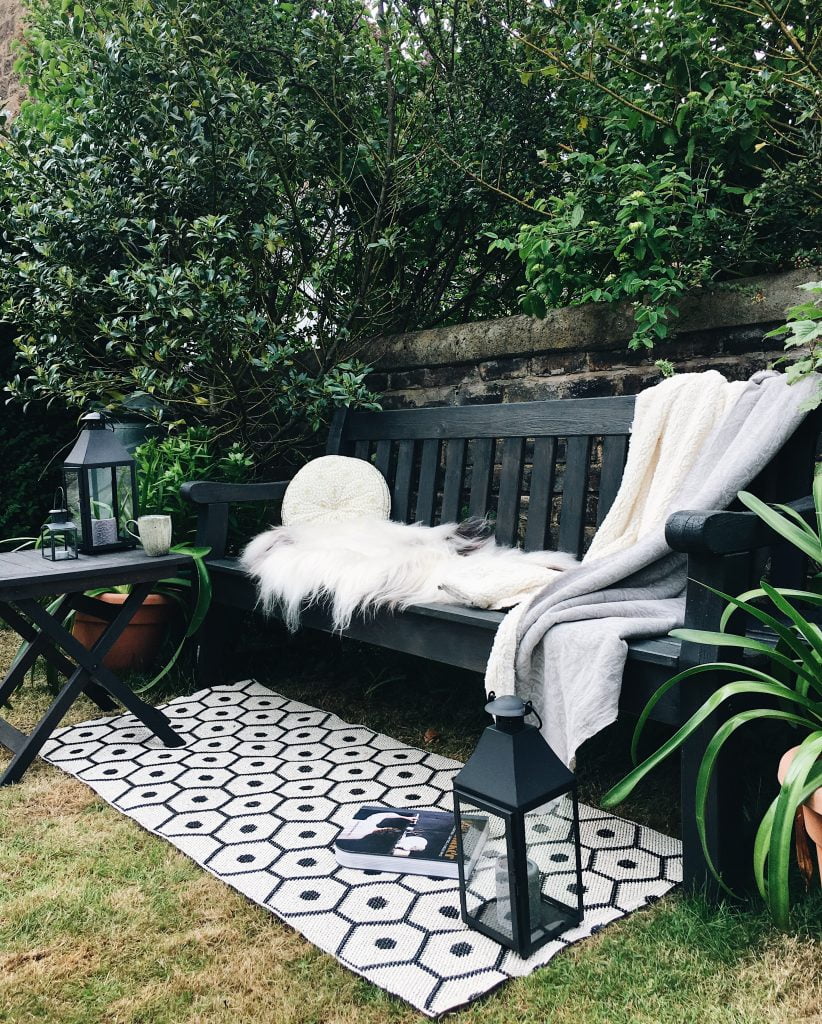 She painted her tired garden furniture in this dark shade and boy, doesn't it look bang-on?Black might not be an obvious choice for a garden but it transformed her outdoor her space.
Her dining area looks like a real room but without the ceiling. There is outdoor shelving area where she has displayed her lanterns, plants and logs. The deer head on the wall. And let's not forget the geometric outdoor rug.
Then Fiona turned her hand to styling a cosy nook in her garden dressed in denim blue shades. Love the layering of the rugs and the wooden apple box used as a coffee table – all stylish yet practical ideas that are giving me garden-envy right now.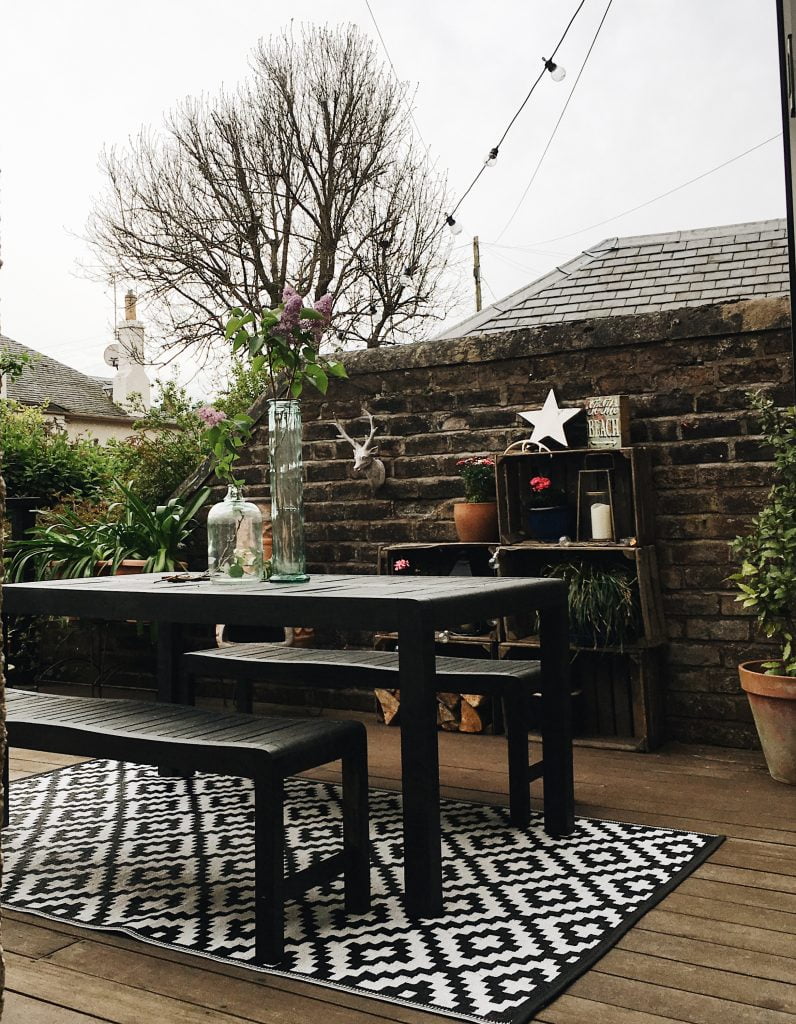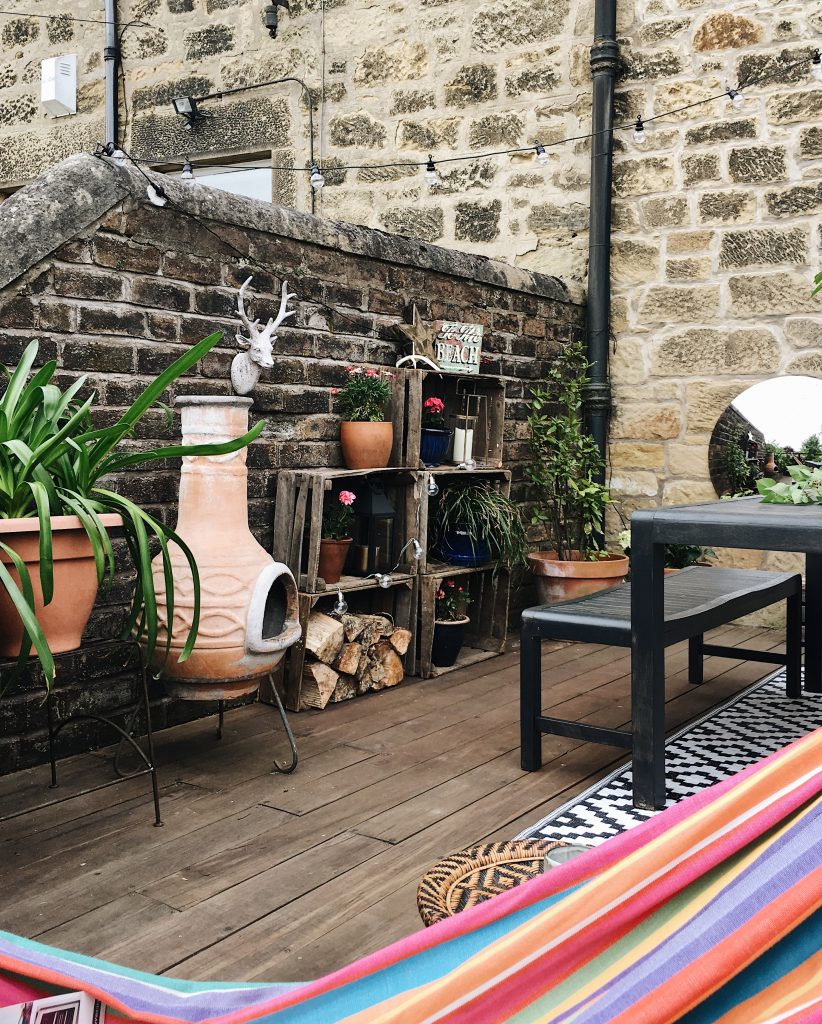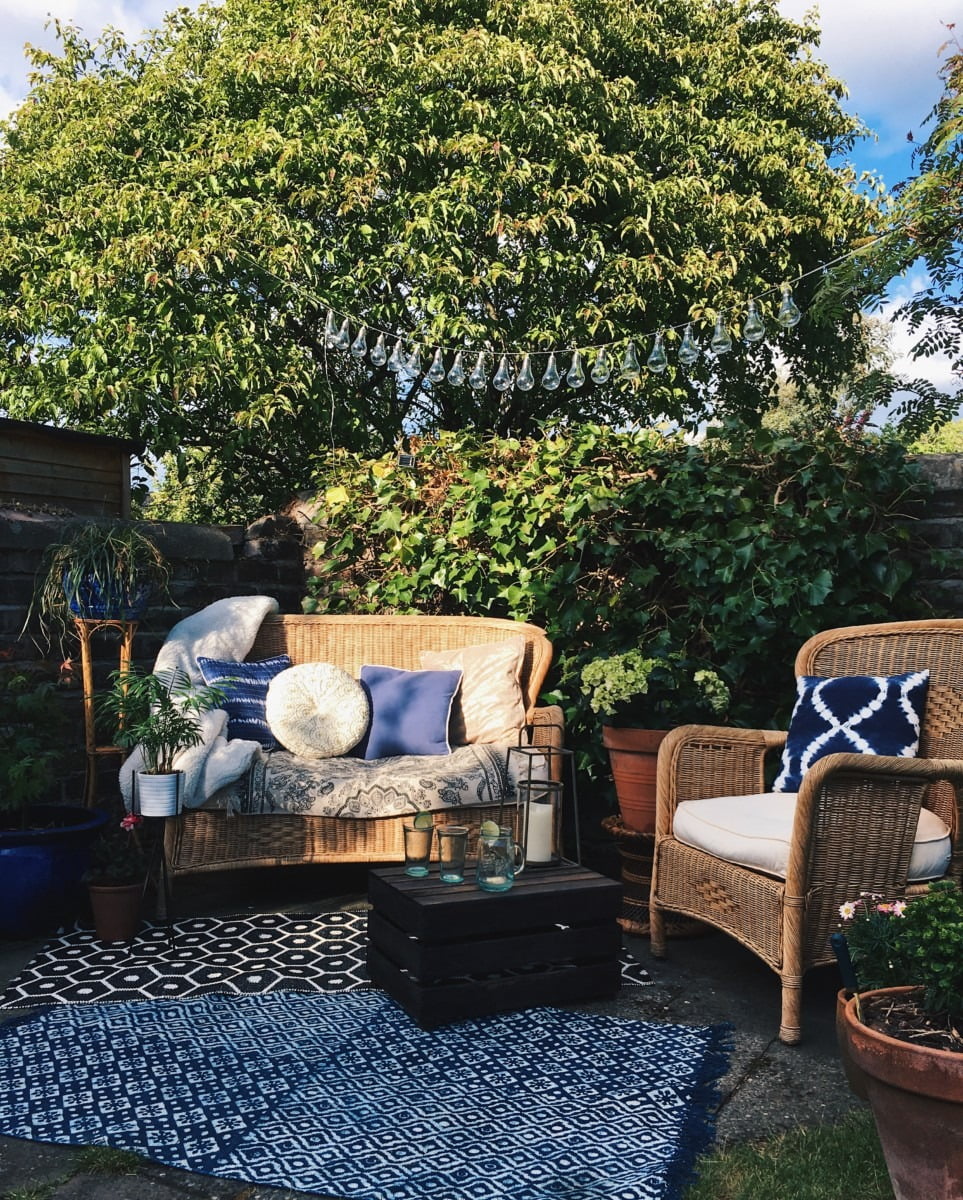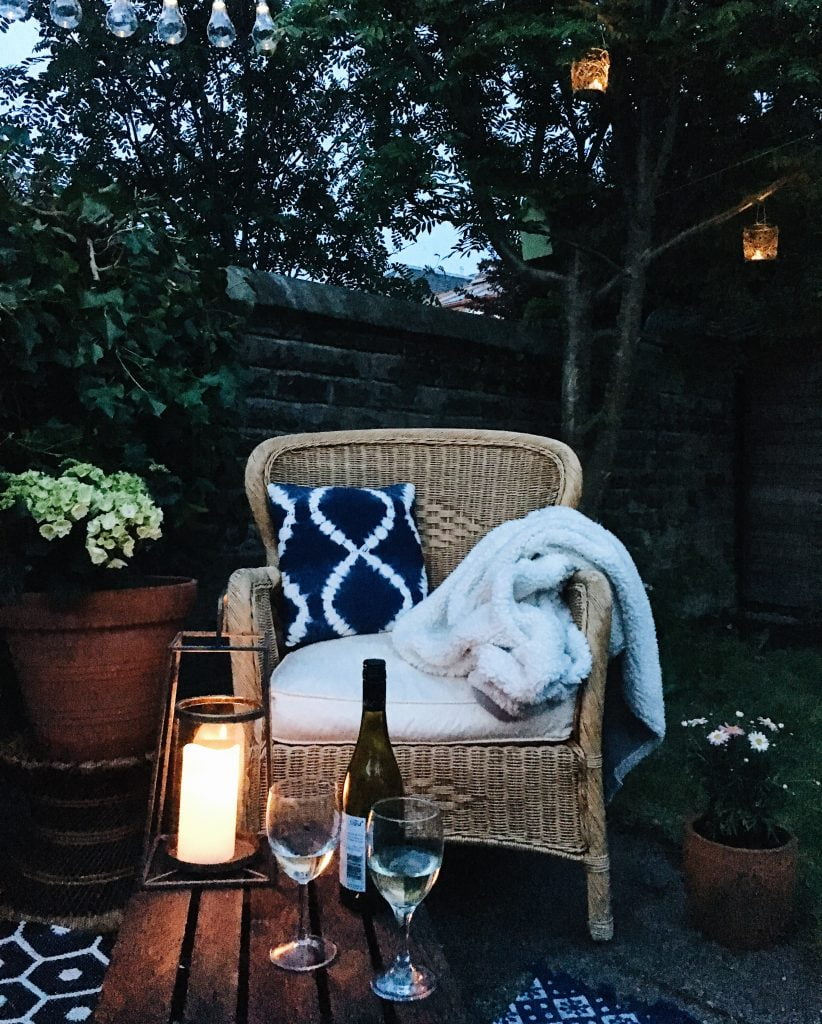 Vamp A Corner by Making Spaces
A few clever ideas can transform a neglected corner of your garden into an inviting outdoor space. It's easy to do too with a big of know-how and soon you'll be rushing home from work to hang out here.
Interior Designer Karen from Making Spaces has worked her expert magic on a corner of her garden. Just by her garage she made an idyllic little corner using inexpensive willow screen to give privacy.
I'm adding large zinc planters and festoon lights to my garden shopping list.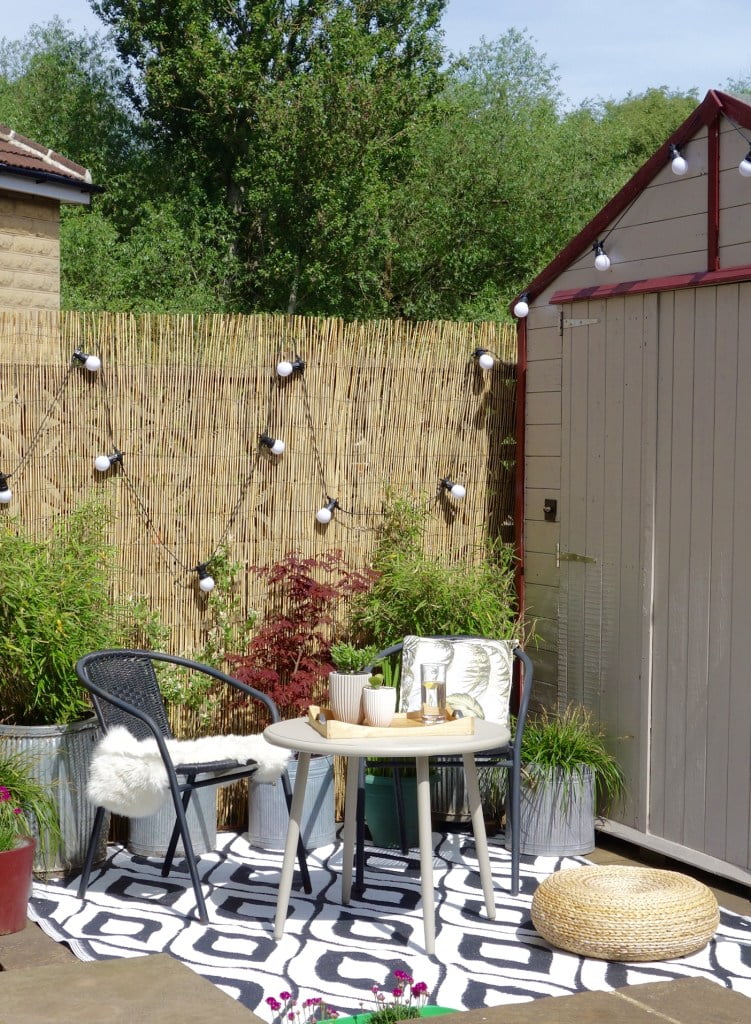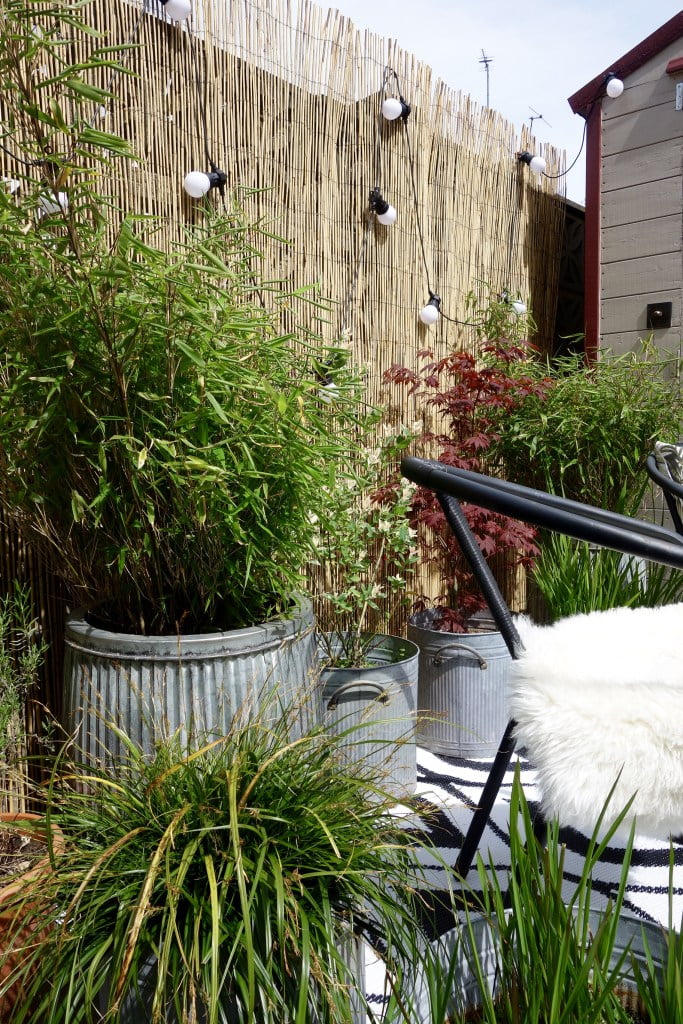 Create A Party Zone with Lazy Daisy Jones
I'm a quirky-party-loving-vintage-vibes-kinda girl at heart. My garden makeover has to be a fun social space where I can dance until sunset. This is what I love so much about this space right here….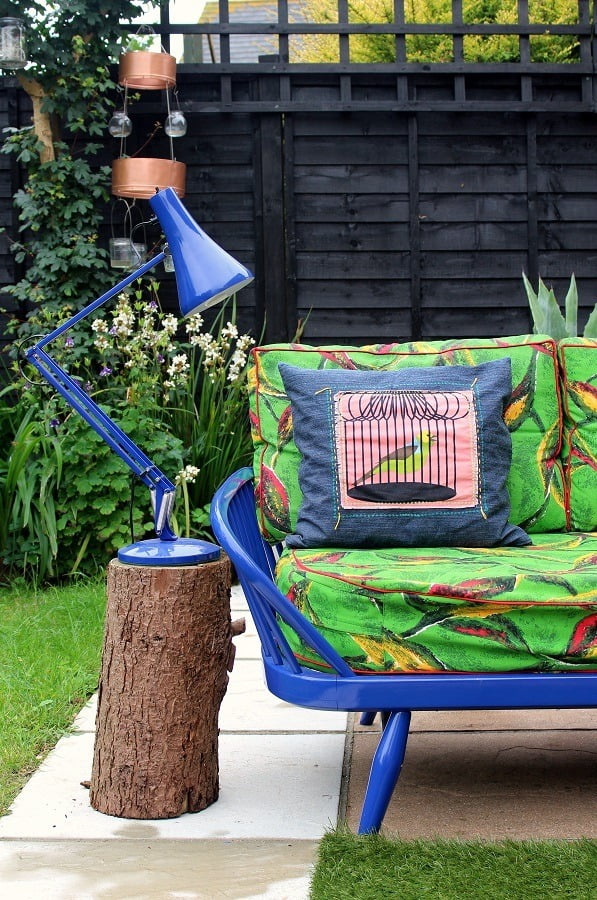 For her 'patio pimp', Ashely from Lazy Daisy Jones brought out all her up-cycled furniture to make a colour-pop area in her garden. The blue painted Ercol sofa and the standard lamp and the armchair – it's crazy-nuts but it works.
Don't you think styling your garden like this on a hot summers day would make the perfect setting for garden party with dancing until the small hours.
Storage is on the top of my garden wish list. I'm need somewhere to stash my outdoor clutter from garden tools as well as my recycling. I love this roomy storage box that has in her garden to stash away all her outdoor cushions.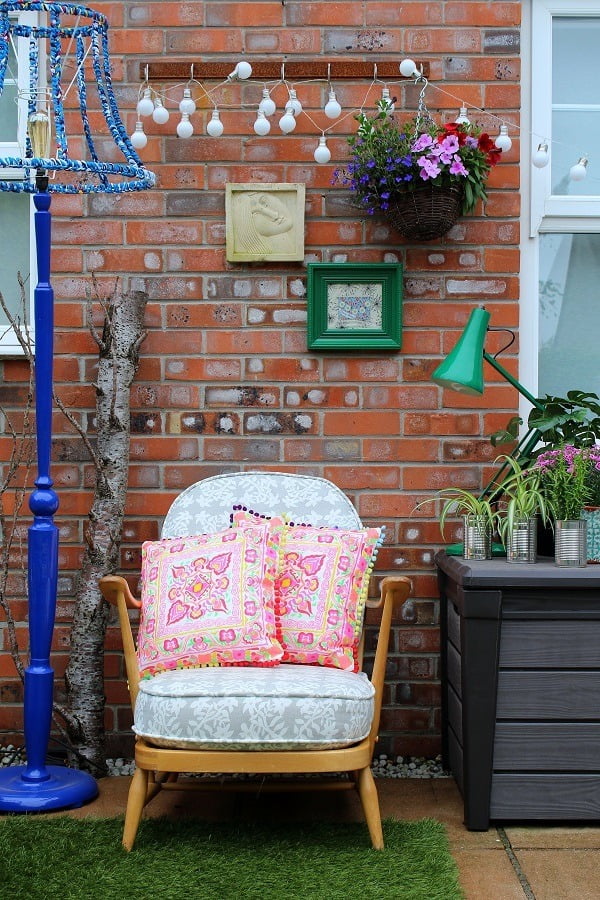 Green Glamour by Swoon Worthy
When I need my boho-glam fix, I always make a point of stopping by Kimberly from Swoon Worthy. And her garden styling hasn't let me down.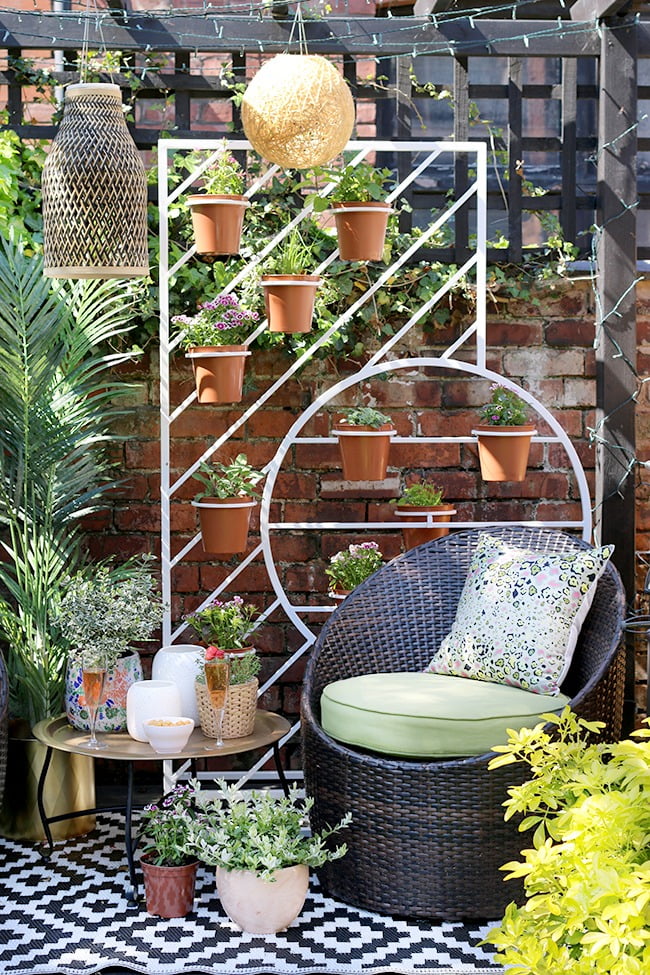 Let me show you around >>> over there is the white metal planter wall that brings game to her garden design.  Then in that corner, is the gold side table that I adore. It's the perfect partner to that black and white outdoor rug. I'm convinced that washed wooden garden sofa was made for chilling out on – large glass of wine in hand, of course.
See them wicker lanterns hanging up. Kimberly made them and they are solar powered. She's good, isn't she?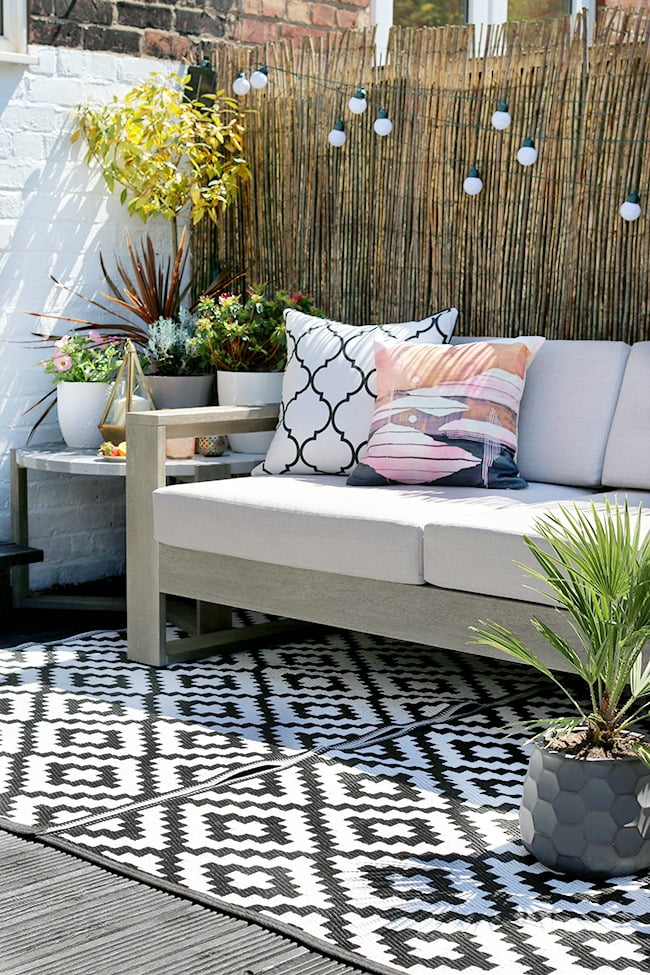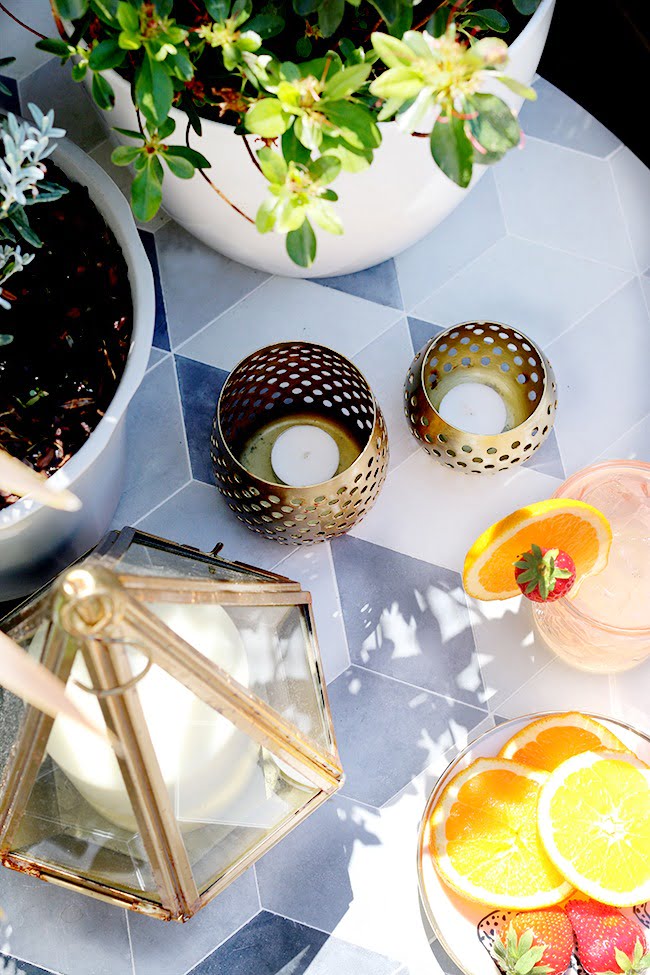 Holiday Vibes from Melanie Lissack Interiors
Hanging out in this outdoor space – decorated in tropical Miami shades – would make me feel like I was on holiday pretty much all the time. Let me pop my sunnies on before I give you the home tour.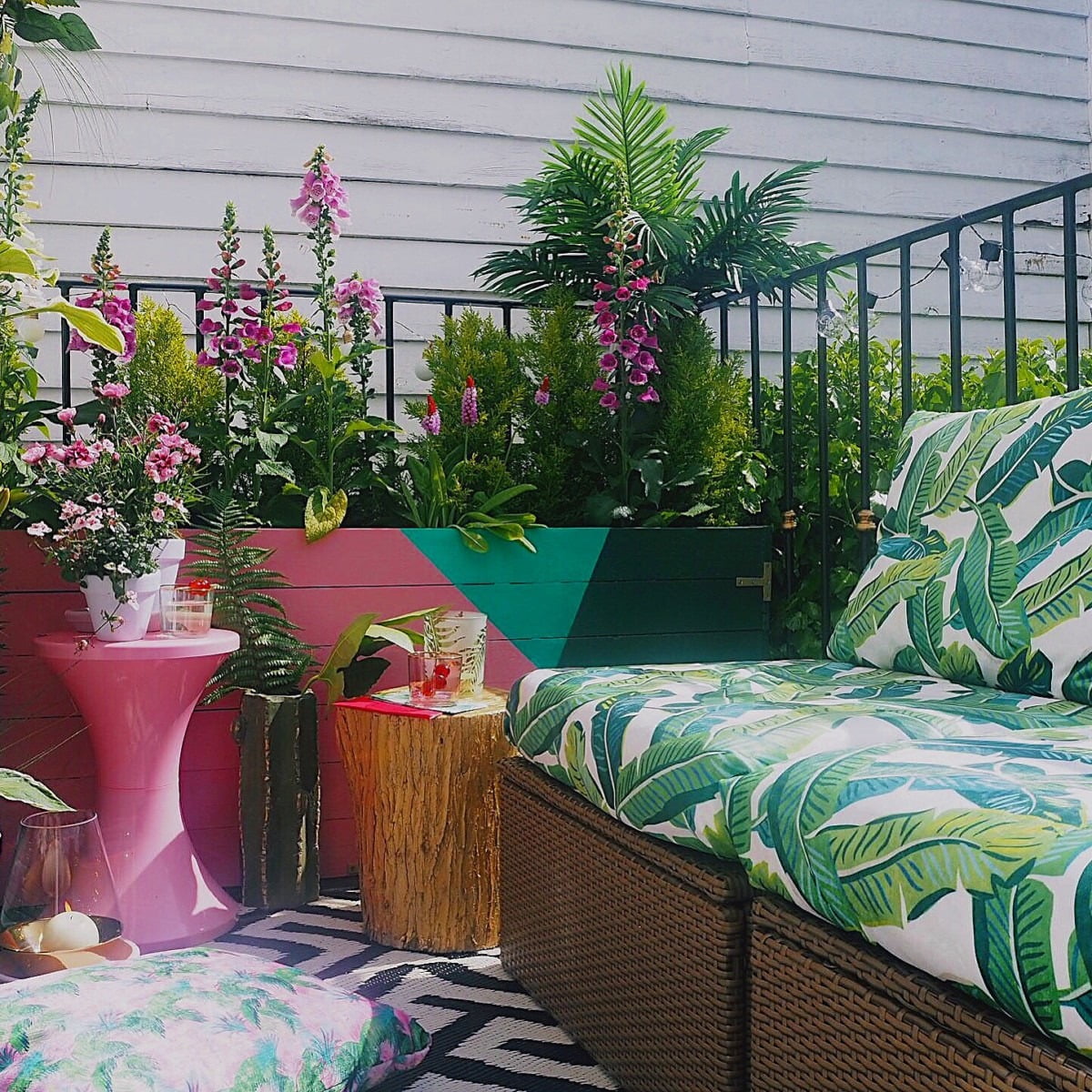 Wonder-DIY expert Melanie from Melanie Lissack Interiors has give her tiny terrace a BIG colour makeover.
Where do I even start expressing my love for this space?  I'm lusting over the bright pink accent, the vibrant green leafy green cushions, the wall planters (which she made!) and the bee-friendly foxgloves in her planters.
I'm shooting Melanie's home in a few weeks for a magazine, so I can not wait to see this space in the flesh. Stay tuned to my Instagram to see more snaps of this space.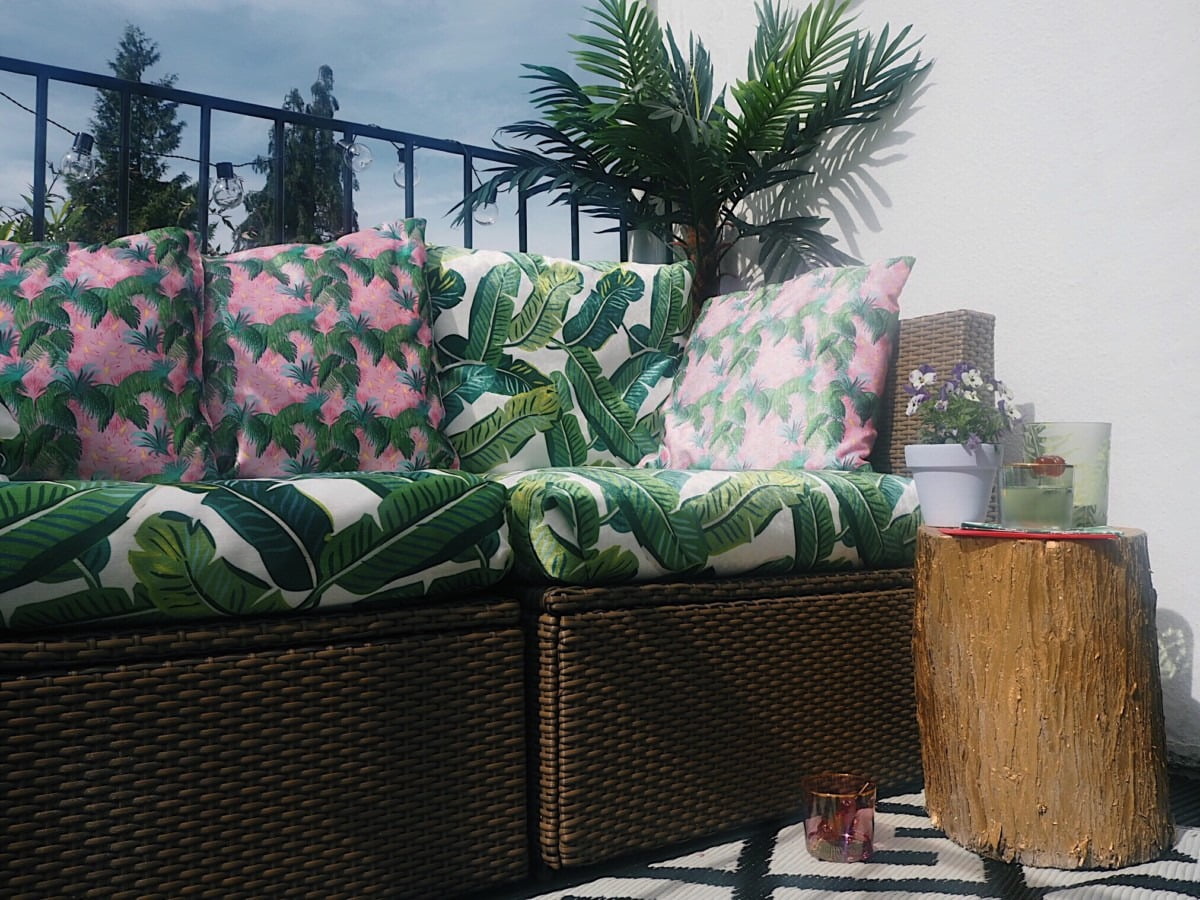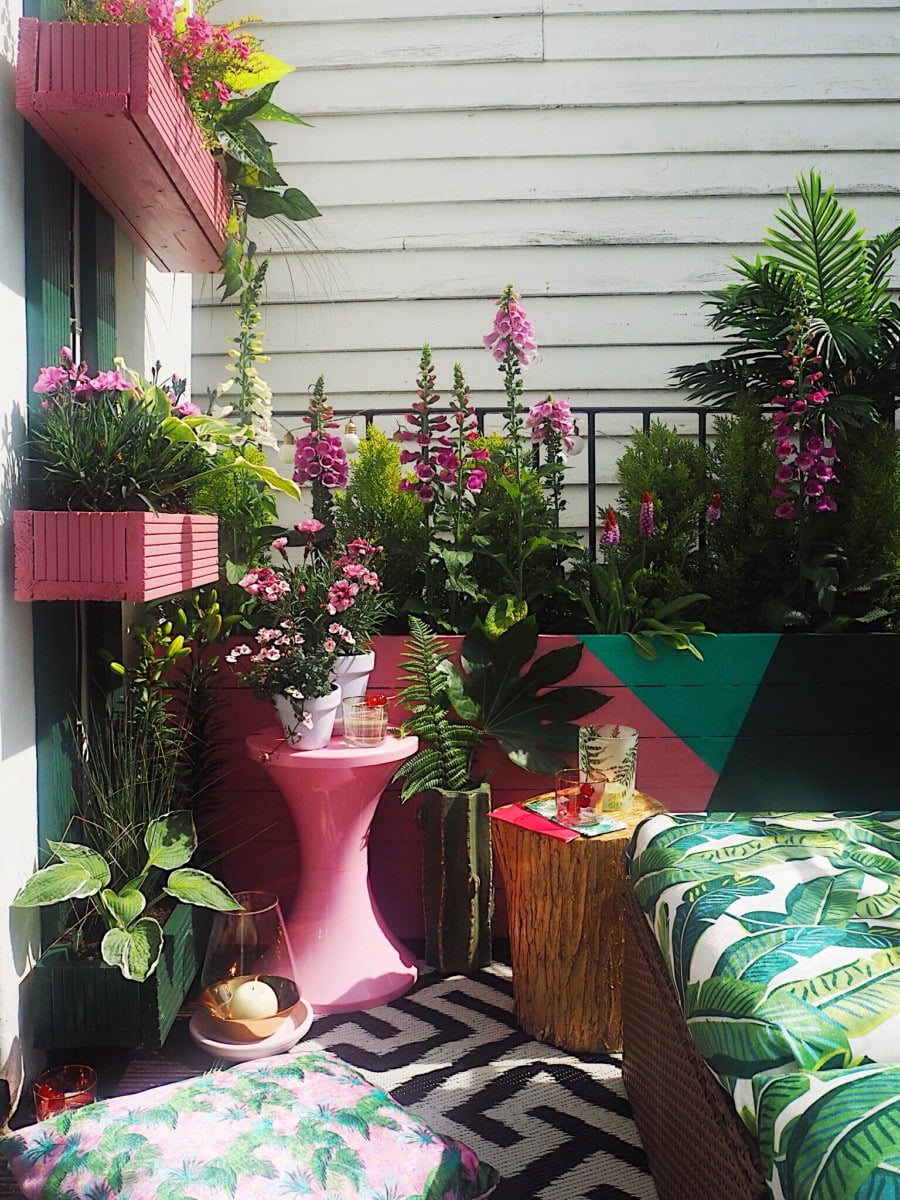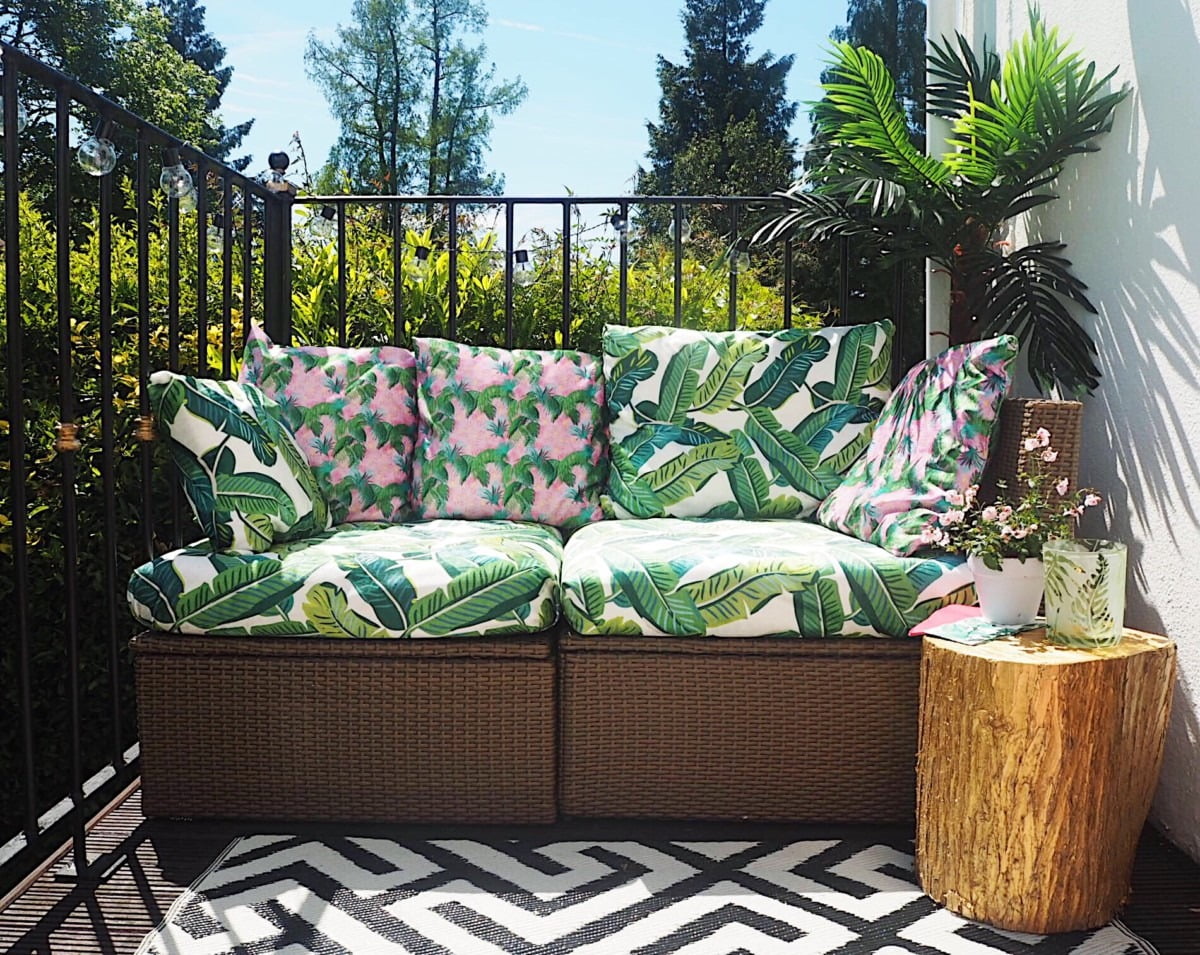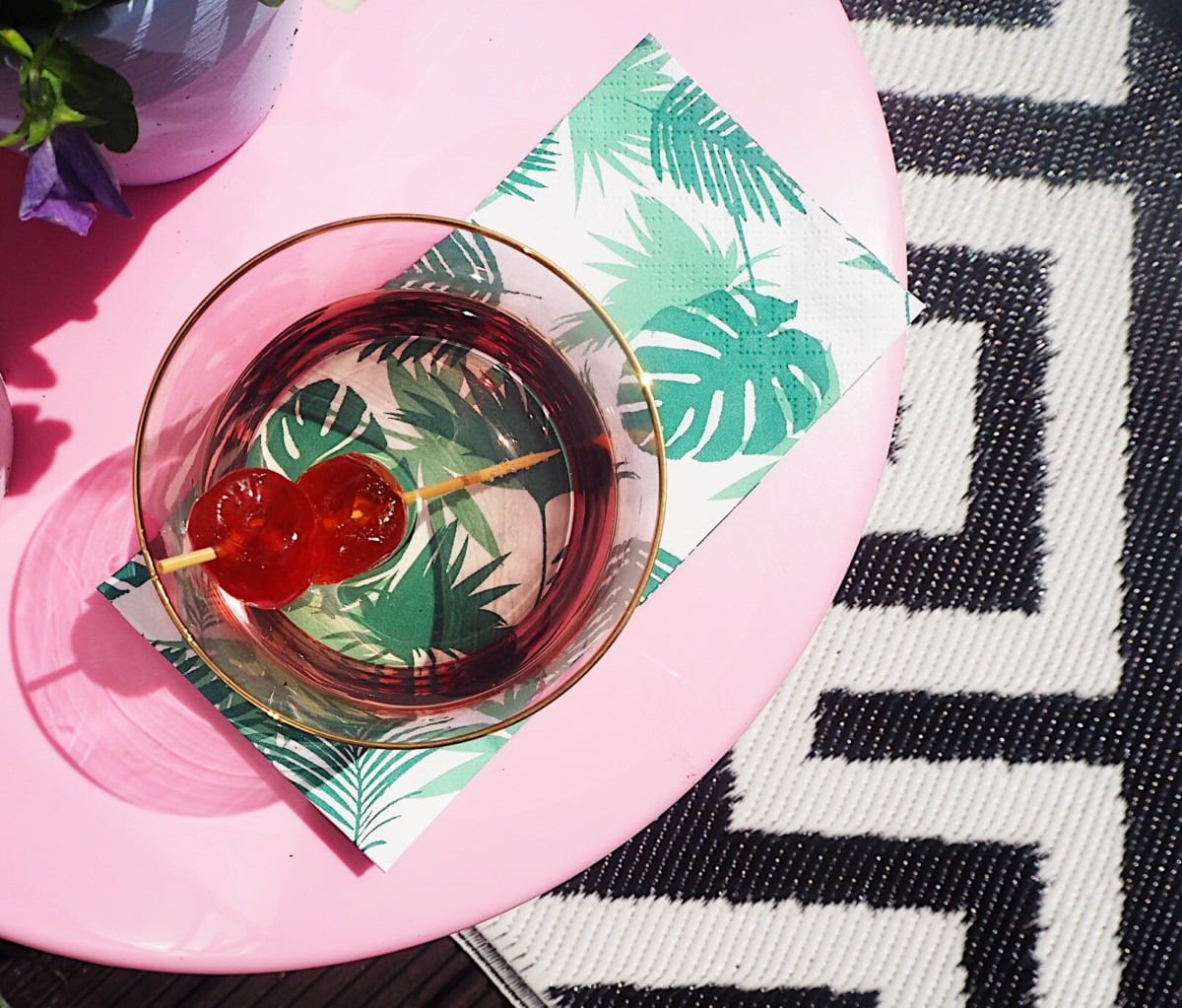 I've been frantically adding all these ideas to my Pinterest Small Garden board to save to show my garden designer. Just 30 more sleeps until my own garden transformation starts – I can't wait for my garden to look as good as these ones I have shared with you today.
Hope you feel inspired by these uber-cool outdoor spaces. Watch this space to see more of my garden ideas.
Have a great week.