How to articulate how our first Secret Styling Club Workshop went?  Well, it's hard to put it into words but I hope this post gives you an idea of how fun, interactive and creative the workshops are, and capture the essence of a truly wonderful time we all had.
Notes from The Secret Styling Club Workshop
Laurie and I hosted our first ever styling event last month – and the setting couldn't have been more beautiful. We were in awe of the Farrow & Ball showroom situated in a classic Regency building in Hove. It was perfect place to host a styling workshop – and inspirational venue where all our guests were surrounded by colourful paints and patterned wallpapers.
'Maxine and Laurie were really friendly and welcoming'

We had over twenty ladies coming, plus two journalist from the Evening Standard and two influencers – StyleMemos and Hannah from Fashion Fix. All our guests we welcomed in from the rain, and were handed a glass of sparkling fizz.
Everyone instantly clicked and by the time we started our first introductions, everyone had got to know each other. I think we were all so pleased to be spending time with like-minded people who share our passion for interiors. Lots of brave ladies came on their own but were chatting and felt relaxed and comfortable.
'Meeting stylists and listening to the staff
from Farrow & Ball was very inspiring'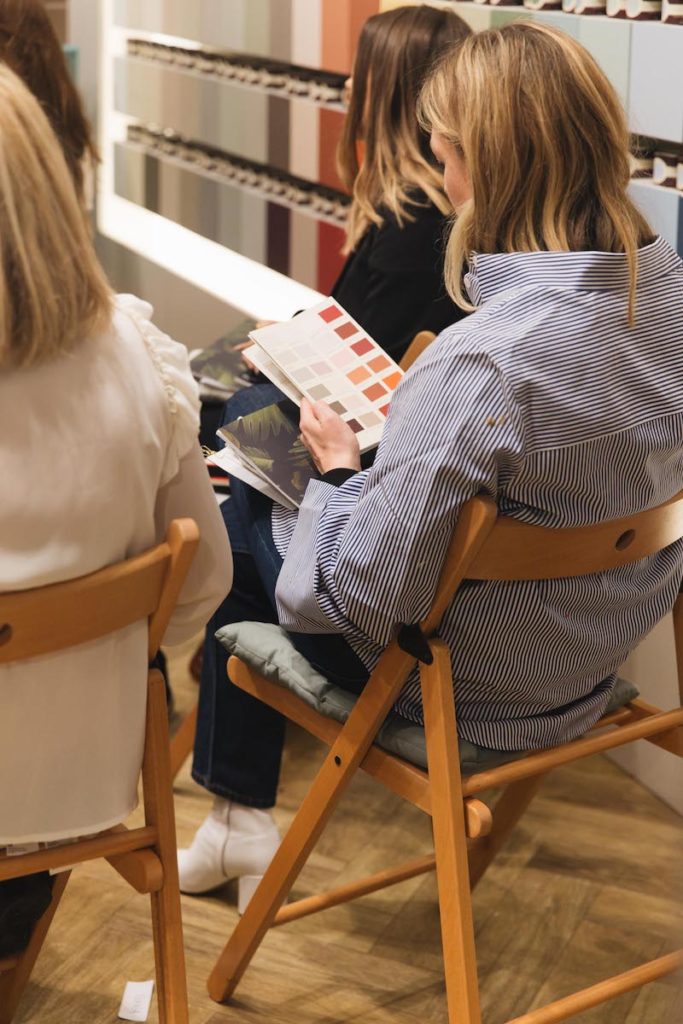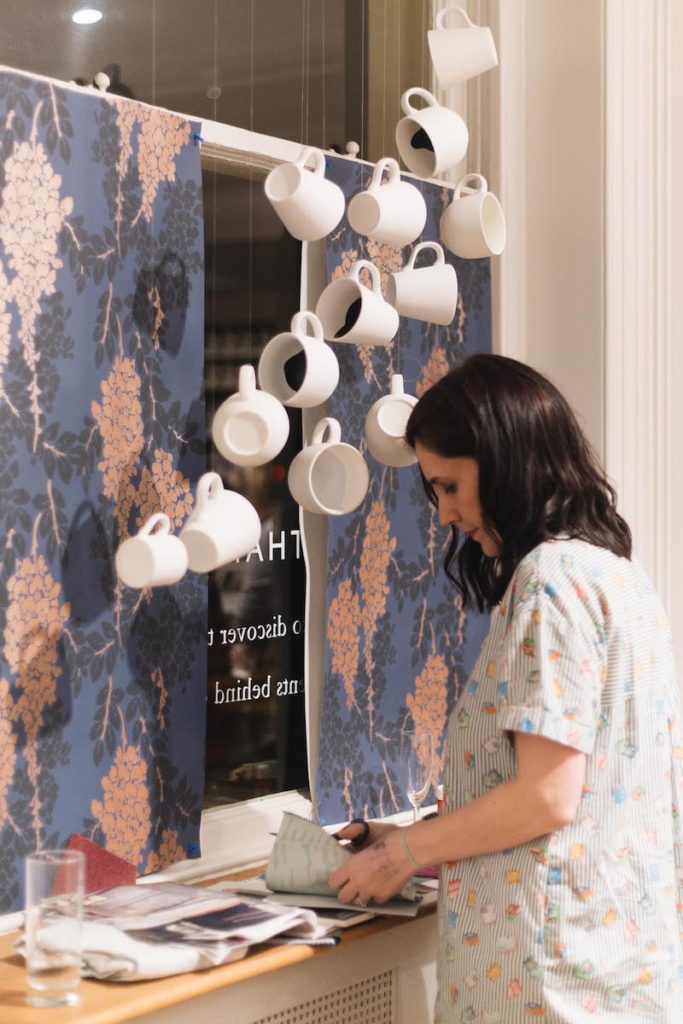 As an introduction to the Secret Styling Club, Laurie and I explained a little more about our background. And then, I shared my tips and tricks picked up from my 20 years experience styling for magazines. We talked about design ideas, how to be more confident in decorating your own home – as well as chatting about the hottest interior trends for 2018.
Sam Reece – paint and colour expert from Farrow & Ball – give an eye-opening all about how we choose colours for our own own – and why.
'Such a good idea to have two successful interior stylists running this type of workshop'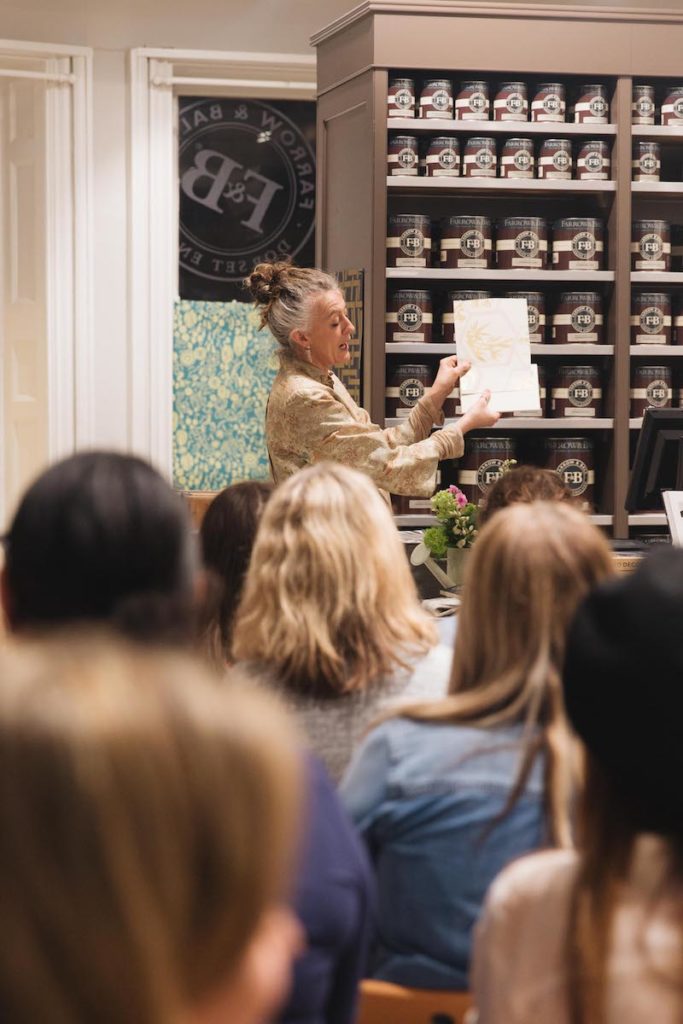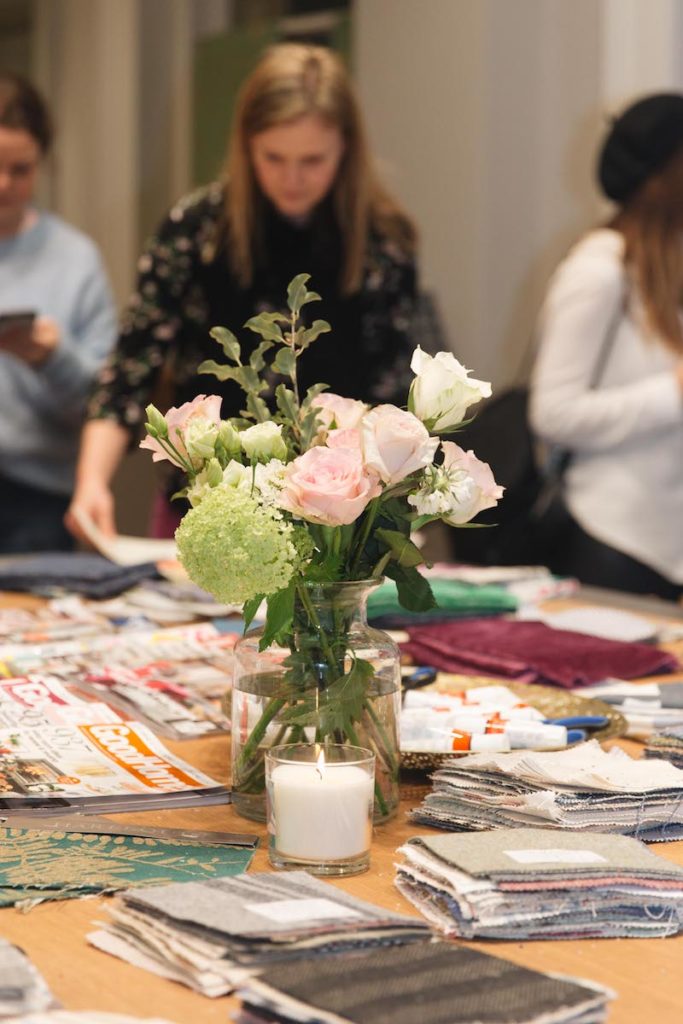 'Really enjoyed making the moodboards and how everyone was chatting and helping each other'
In advance, we had prepared two interactive styling challenges. I was so impressed how everyone got stuck in cutting, sticking and styling.  Laurie and I were on hand to help with our advice and everyone was very involved.
Our goal is that by sharing our skills, everyone will have clarity when tackling their own decorating projects at home, as well as learn a little more about what Laurie and I do as stylists.
We want to open the doors to our interior styling world, and show you that you have what it takes to become and interior stylist.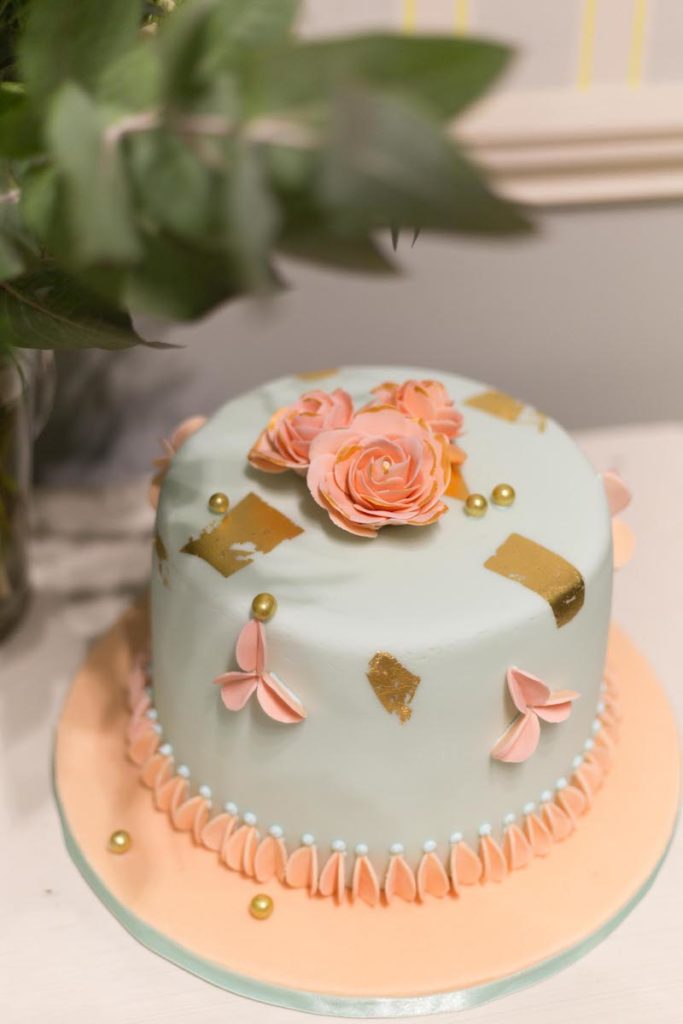 Delicious cake by made by my friend, Louise from Planet of the Cakes
At the heart of the Secret Styling Club is our pleasure at sharing our ideas and energy to help you make your home truly special, celebrate your decorating choices and create a space that works for you.
 'I feel much more likely to experiment with pattern and colour after this workshop'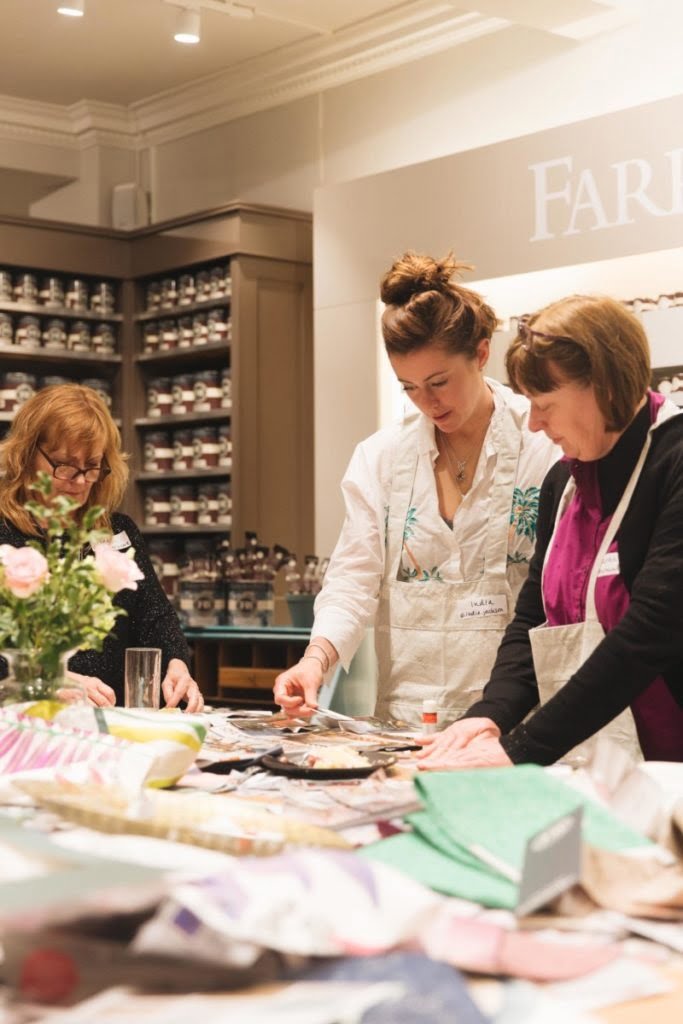 And that's what's key isn't it? It's all very well listing to expert tips but you need practical advice on how to use them in your own home – that way you'll gain in confidence and have a deeper understanding of what you're trying to achieve with your own home.
You deserve to have the home of your dreams. And it is possible.
By the time the event finished three hours later, everyone was chatting trends, colours and were enjoying large the beautiful cake provided by Planet Of The Cake.
There was plenty of note taking and lots of questions and one-on-one time. Laurie and I met the faces behind instagram accounts that we follow – and new faces too which was just so lovely.
The feedback from the event has been fabulous. I love that everyone who attended said they would come back again, that they came away knowing more about interiors and had a better understanding of their own style.
'I was gobsmacked by the amount we received in the
goodie bag – really impressed'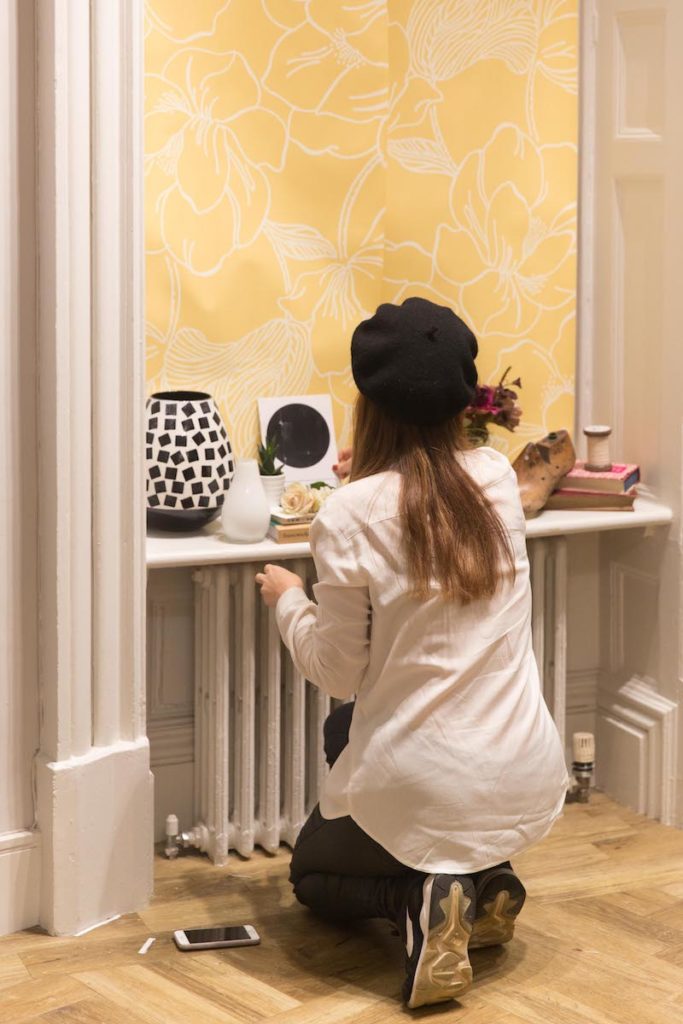 Fancy Joining us on the next one?
Due to overwhelming demand, we have organised another workshop . April is a great time if you thinking of decorating your home for the year ahead – just on the start of spring and with a whole host of inspiration sessions planned for you, this one workshop you will not want to miss.
Booking is recommended.  Some slots have already been snapped up.  The dates are 25th in London from 6-9pm and you can find more information and book right here.
You May Also Like
How I became an interior stylist
Why 2018 is all about statement walls murals
With thanks to all our goodie bag lovelies…
Notebook – Ohhdeer
Apron – Farrow and Ball
Scarf Bronte by Moon – Abrahammoonsons
Candle – Dunelm
Honeycomb decorations – Talking Tables
Chocolate – Rococo Chocolates
English Breakfast Tea – Teapigs
Magazines @idealhomeuk @styleathomemag
Print – Little My Design
Lavender pillow – Pillo London
Fabrics – Mister Smith Interiors – 20% off with discount code SECRETSTYLE
Flowers – Bloom and Wild – use code WELOVE for 20% off
Cake  – Planet of the cakes