One very lucky person is going to win a bespoke LED neon sign designed by me and made by the ever-so-fabulous Light up North. If you can't wait to win, I also have a special 10% off discount code so you can make your own sign (just scroll to the bottom of this post).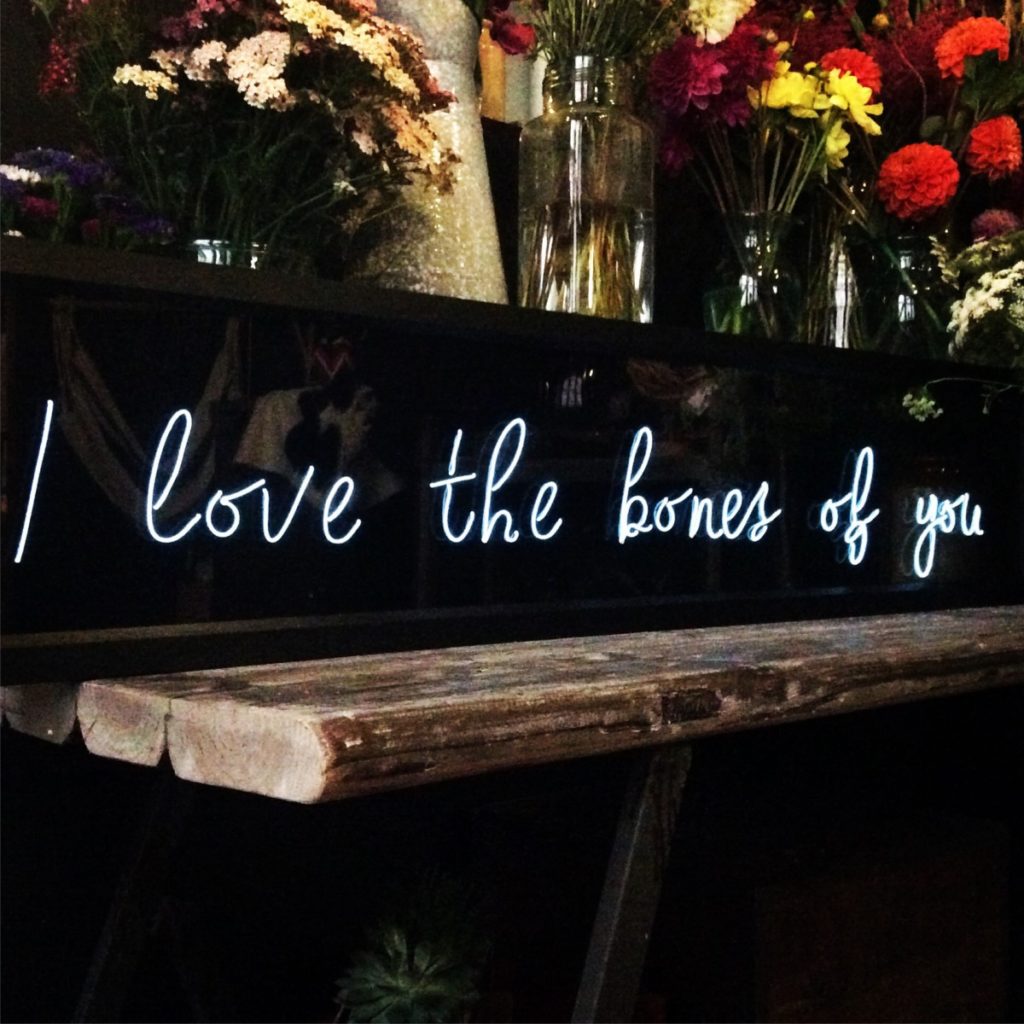 Discovering Light Up North
You know when you are scrolling through instagram and you a picture just makes you stop? Well that was it for me and neon sign makers Light Up North.  Her instagram feed is inspiring, quirky and fun – and so me (and you!). 
I've posted lots of pictures here from her feed to give you a range of the styles and fonts you can choose from if you commission your own sign.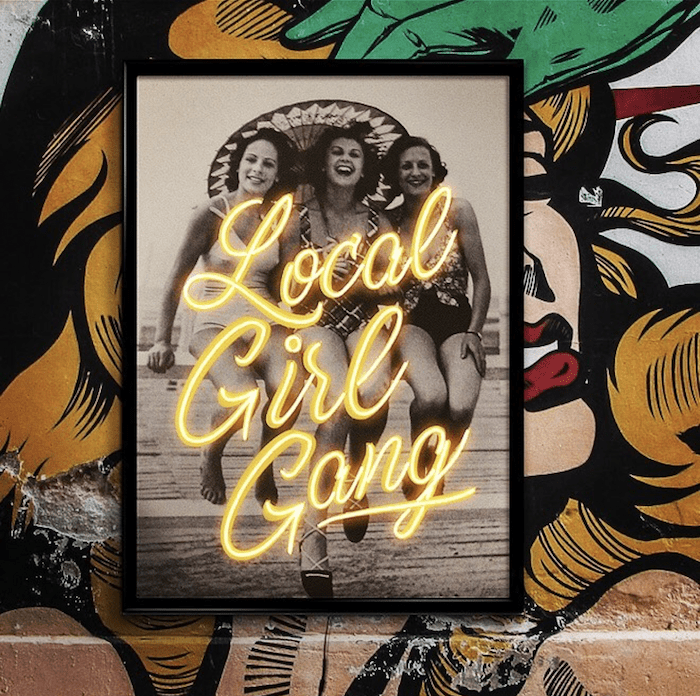 A little more…
Light Up North was born in Saltburn in 2015. They wanted to create bespoke pieces without the designer price tag. Emma got creative with beautiful neon wire – and offers any saying or quote of your choosing in several fonts and colours. Each piece is made by hand in their workshop, ensuring a very high-end quality finish.
I contacted the owner Emma and asked her if we could work together. We chatted – she is so nice. She kindly offered one of you guys the chance to win a sign which I designed especially for you.

Stories behind the signs
It's the thought and meanign behind each sign which caught my heart. I contacted the ladies in her feed, and each one had a special message behind their choose quote.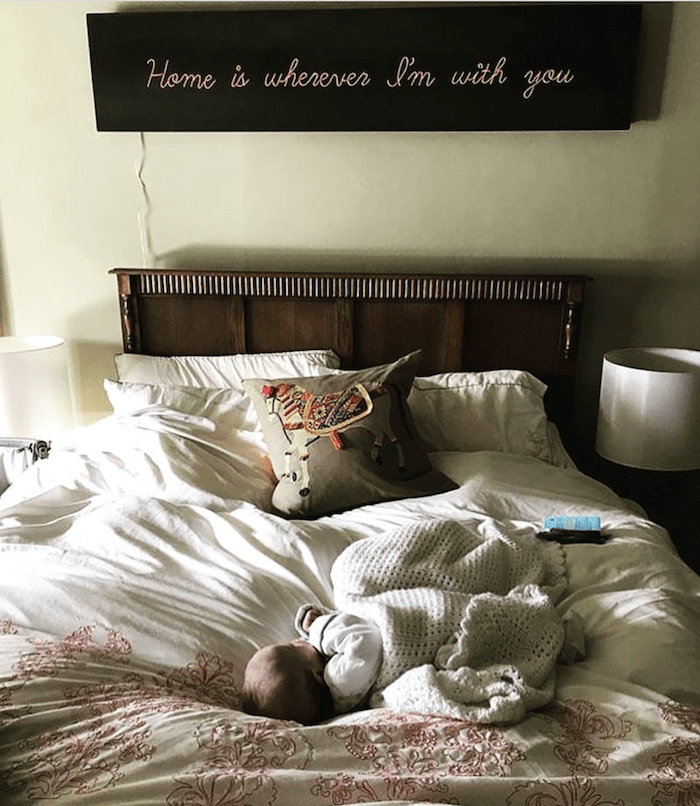 Ellen from @lndevents had her custom sign made for her husband's Christmas present as it is the lyric to our first dance song 'Home' by Edwin Sharpe and the Magnetic Zeros
Her little girl Amélie was born in January and she's been obsessed with looking at it every day since. Ellen says it soothes her to sleep.
Isn't that the sweetest story?
My pick of their best signs
Light Up North's instagram is full of quirky quotes and ideas from their customers/fans. I've picked out a few that I caught my eye and my heart. There's also some kick ass instragm accounts here to follow for your pleasure.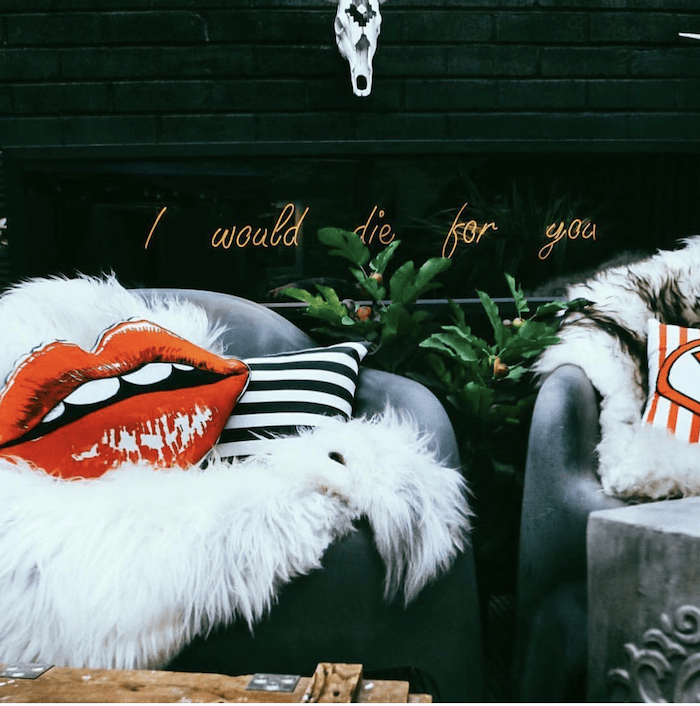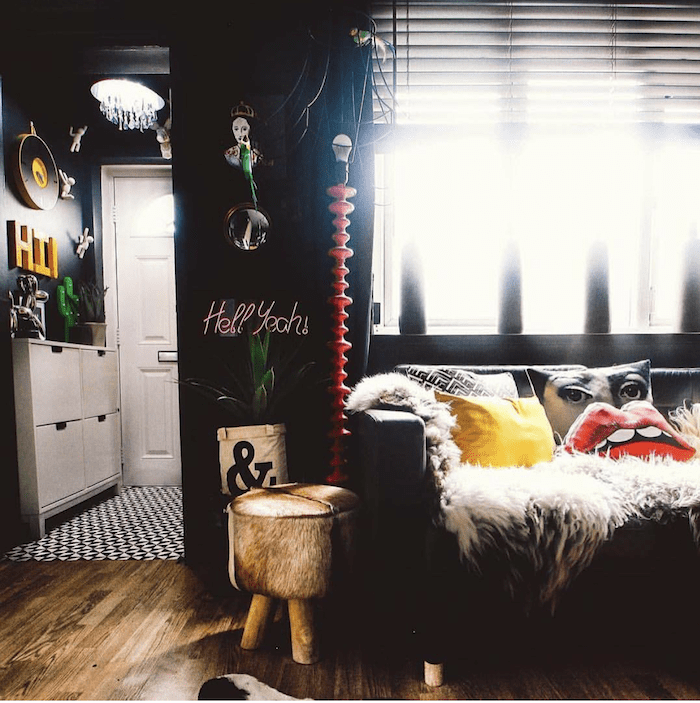 @PatiRobins
Her rock 'n' roll pad is filled with treasures was made for neon signs.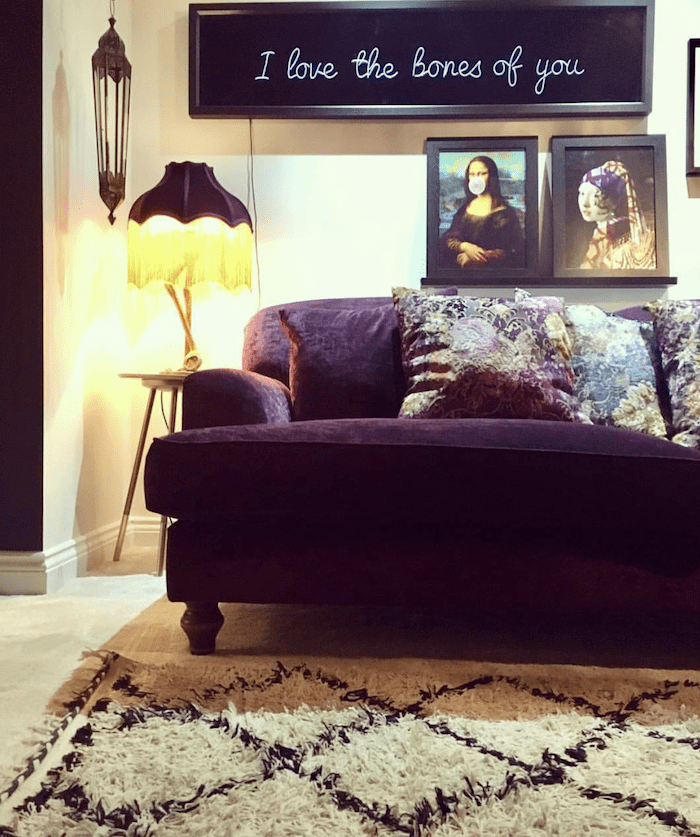 @loveallthingsquirky
Interior Stylist Nicola has a Yorkshire home packed with ideas to steal.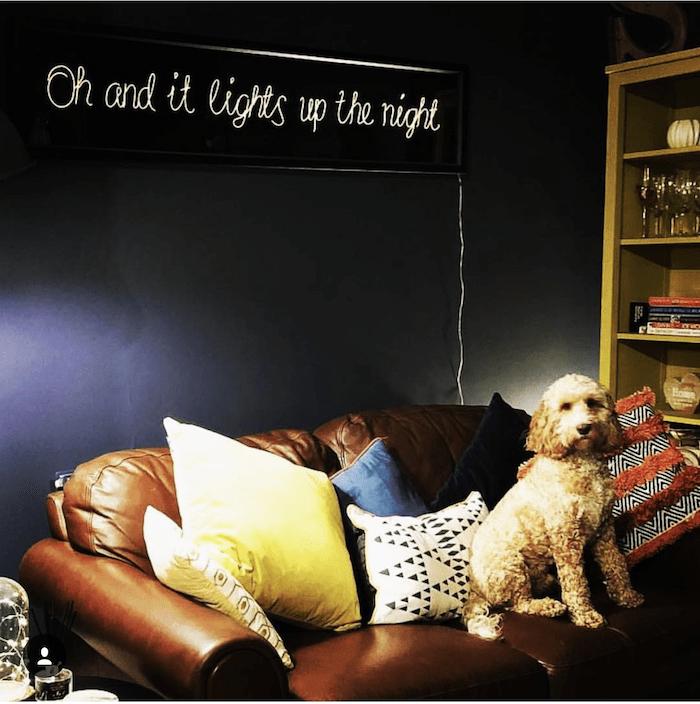 @house_on_the_avenue
For her cute dog goals alone, you need to see this neon light in action.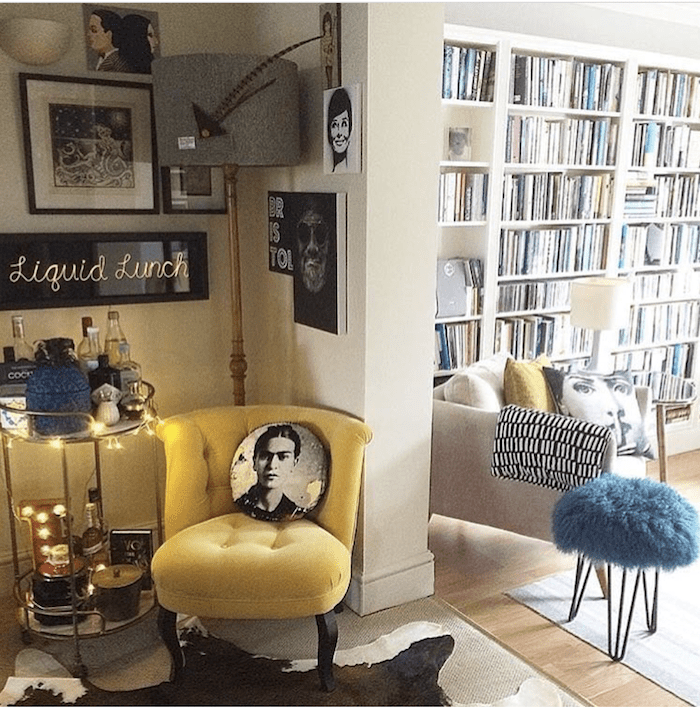 @lou_a_watkins
This lady has taken insta by storm and shots like this one below are the reason why.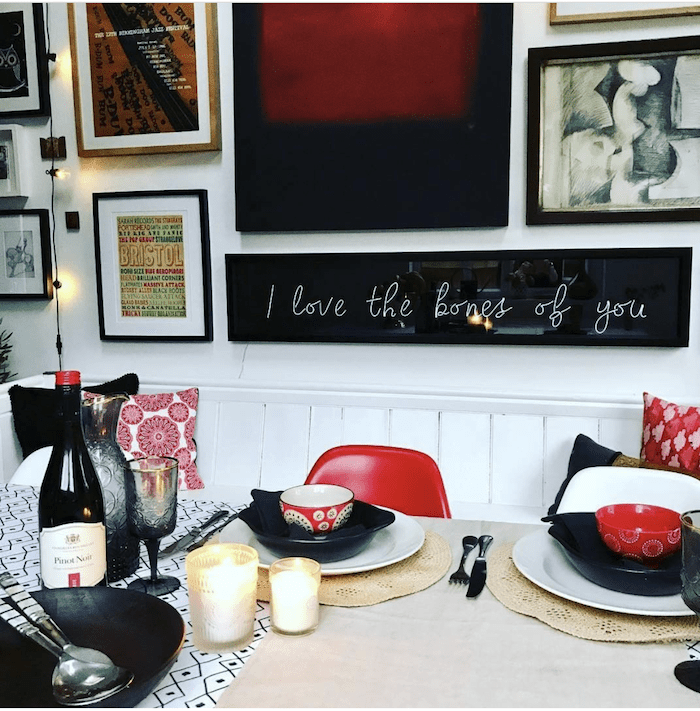 @theresagromski
This lady runs hashtag #myvintageabode and has a home that is my dream abode.
That's run round up of inspirational houses care of Light Up North and instagram. You know, if you have time please check out my own feed – you can here. I put a lot of love into it.
Win My Light Up North sign
For the custom sign I designed I choose the Talking Heads song title 'This must be the place' in white lights. The song is very special for me – and it's very apt to hanging in a home. It comes in a black frame with white LED writing. It measures 155cm x 35cm
The sign is worth £315. To enter use form below. For your chance to win – please give Light Up North and WeLoveHome a follow in Instagram. Then comment below with your instagram handle (so we can find you).  Emma has set herself the goal to get 10,000 followers and I'm doing my best to help. Deadline for the competition to end is April 12th at 12am.
If you can't wait to win, then Night Up North have kindly given all of us a special 10% off discount code to use on her website – WeLoveHome – so you can get your own sign for £279 rather than £310. What a steal! Oh, and the code is never-ending too. Just send Emma a direct message through instagram to chat about your design and apply the code. Shipping to UK only.
My jumpsuit is from Want That Trend – they have given me a 10% discount to share with you – simply add WeLoveHome10 as you check out 🙂


You May Also Like
14 ways to refresh your home with window film
Top 10 Dos and Don'ts to Kitchen Planning
Why 2018 is all about statement walls murals


** Disclaimer this is a collaborative post. All images are credited.