Have you always wondered what it takes for a home to become a location house? And how much money you could make renting out your home to film and TV crews? Then you have come to the right place! I've chatted to Lucy Kemp who rents out her family home as a location house to magazines, film crews and photographers.
Read on – and who knows, you could have a TV crew turning up at your home soon!
All images in this post | Shoot Factory
Did you know I have a new Instagram IGTV series? It's where I chat to experts across the world of interiors and dig deep into a topic to share with you some interesting insight and advice. This week I chatted with Lucy from @Victoria_Road_Restoration in Birmingham. Lucy owns a beautiful Victorian location houses which she rents out each month to TV crews and shoots.
Rent Your Home Out As A Location House – Expert Advice
In this detailed Q&A she shares with you what it's like to own and run a location house – and she shares her tips on how you can rent out your home as a location house and make money.
As an interior stylist, I'm always on the hunt the picture-perfect location house to style for shoots for magazines and brands. I met Lucy in March when I went to view her home for a photo shoot which is happening this Summer. We just clicked! So I asked her if I could interview her to find out what it is like to own and live in a busy location house.
It was fab chatting to Lucy as she is such a warm and bubbly person. If you want to watch us chatting in the flesh – here to watch our IGTV together. The video has had over 2K views!
Any questions for us, pop them to the comments box below.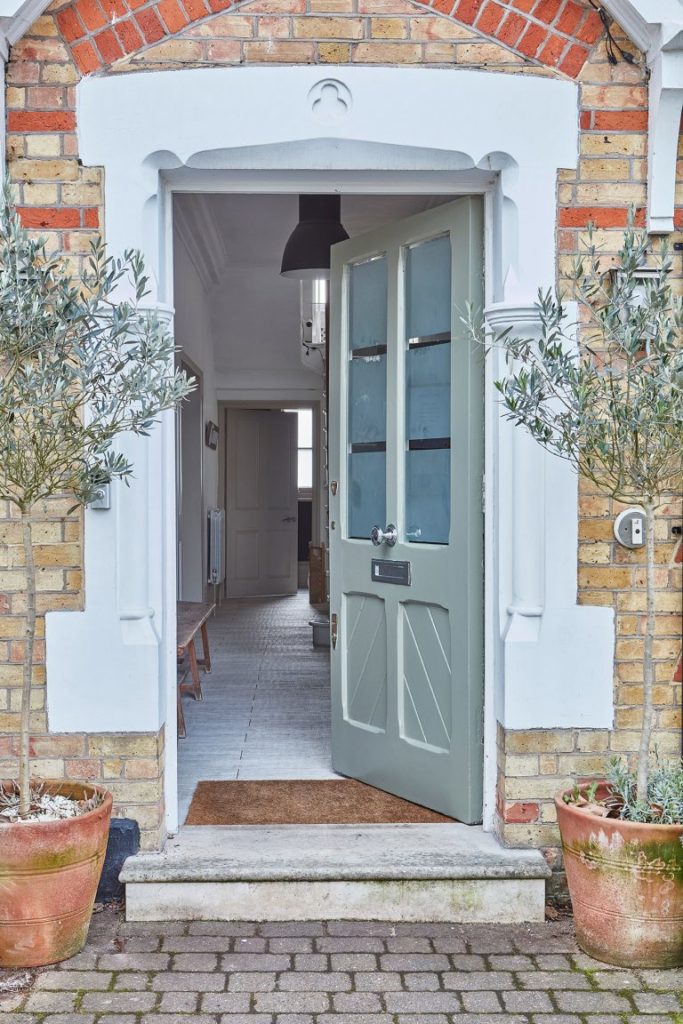 This front door is picture perfect . Period properties do well as location houses.
What type of properties make good a location house?
LUCY: I rent out my family home that is just outside Birmingham. I live here full-time with husband and young daughter. Our home is fully furnished and every room is decorated. Lots of my clients choose my location house because they want to use our furniture in their filming or photography
MAXINE: As an interior stylist, I'm looking for all types of houses. Sometimes I want a family home like Lucy's or I want to hire an empty location houses. An empty location house will have white walls and floorboards which I can have decorated on behalf of a client. Some location houses will have removable fireplaces, lots of period features, large room sizes and space to park. I will rent locations in London and beyond.
Every corner of Lucy's beautiful location house looks different
Do you need to have a big home to rent out?
LUCY: With the shoots that I've hosted in my house, it was to my advantage that I have large, spacious rooms. But what is most important than size – so I have been told by my clients – is that each of my rooms have been decorated in different colours and styles. For example, my kitchen is very contemporary with modern units, while our living room has dark walls. As each room looks different, brands can shoot with a variety of backdrops, wall colours, wallpapers and flooring.
MAXINE: IMHO – no – you don't need a big home. But size will limit what sort of shoots you will get. Usually, a TV crews would be looking for 'real homes' to film in for a drama from 1930s houses, to cottages to council flats. Photography can work in smaller spaces as well. So size isn't a limit.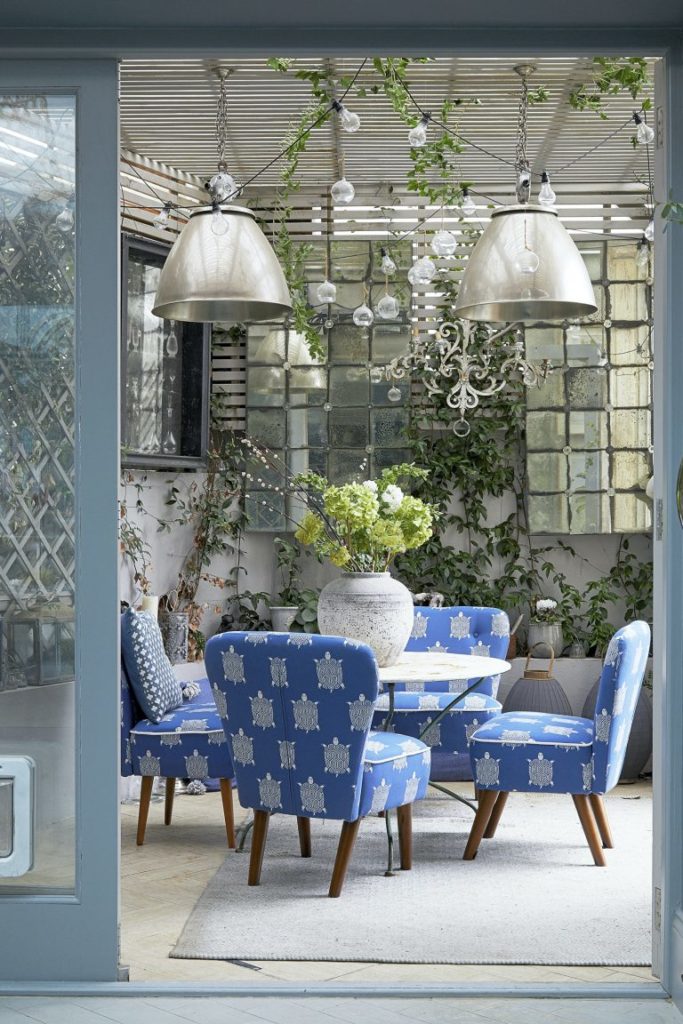 Location houses need to have a strong sense of style
How does a location house (out of London) get bookings?
LUCY: We've had our Birmingham house on for a year and we have had six shoots in that time. Some of the shoots have been over multiples days so we made a good return on the rental. In Birmingham, there are good transport links which helps and most clients will travel for the right location.
MAXINE: With my styling work, I've travelled to Australia, Cape Town & New York for the right location. Most brands are on the look out for the RIGHT property to suit their specific brief – from country to very modern. Film crews like the BBC are obligated to shoot all around the UK. Don't feel just because you live outside London you can't be a location house. My own home in Brighton is often rented out to photographers.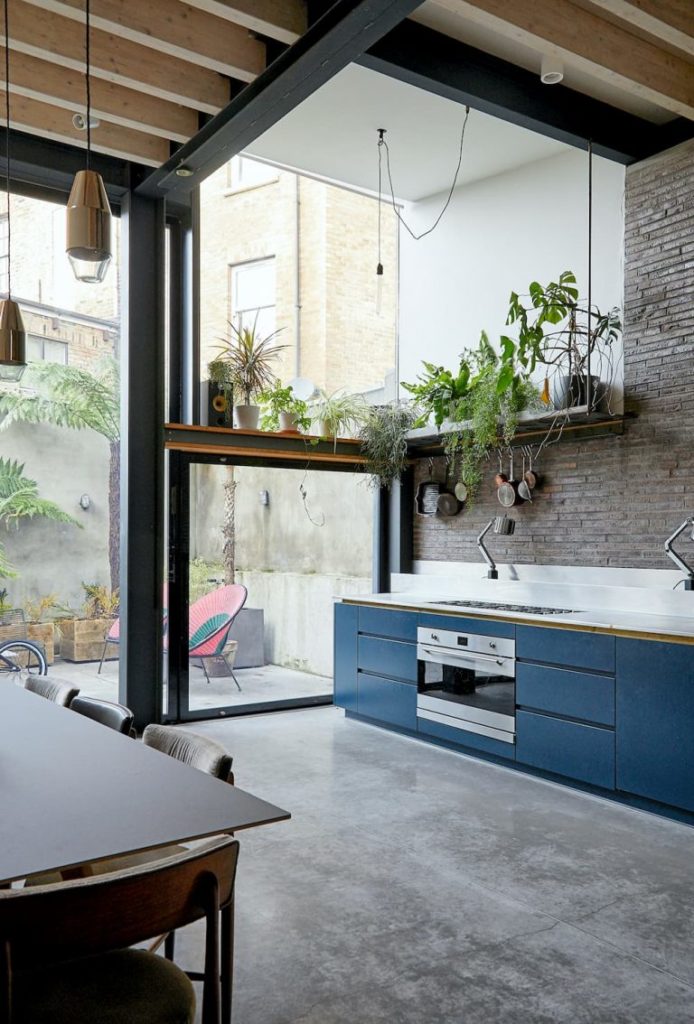 Interior stylists and photographers are always looking for good architectural details
What things do you need to know before renting your home as a location house
LUCY: You need to consider a few things before putting your home with a location agency. These are my top tips:
You'll need to pay for professional photos of your home showing it at it's best to attract the best clients. Floor plans are helpful too.
You'll need a good cleaner or caretaker who can check your home at the end of the shoot to make sure your property is being taken care of and all the doors are locked
It can be a good idea to have a key safe so the crew can get in easily. And let your neighbours know so they can keep their eye on their place.
Would you be happy to let a crew decorate your home for a shoot? You can charge more if you do.
Will you have to move out during filming? If not, be aware that in film, 11–12-hour days are standard. You'll need to be out the house during the day.
A client will come and view the property a few times before deciding to use your home. This can include the stylist and the director coming.
Expect furniture to be moved around on a shoot. It can be a good idea to have a modular sofa that can be easily moved, or a dining table that can come apart. And expect some natural wear and tear on your home.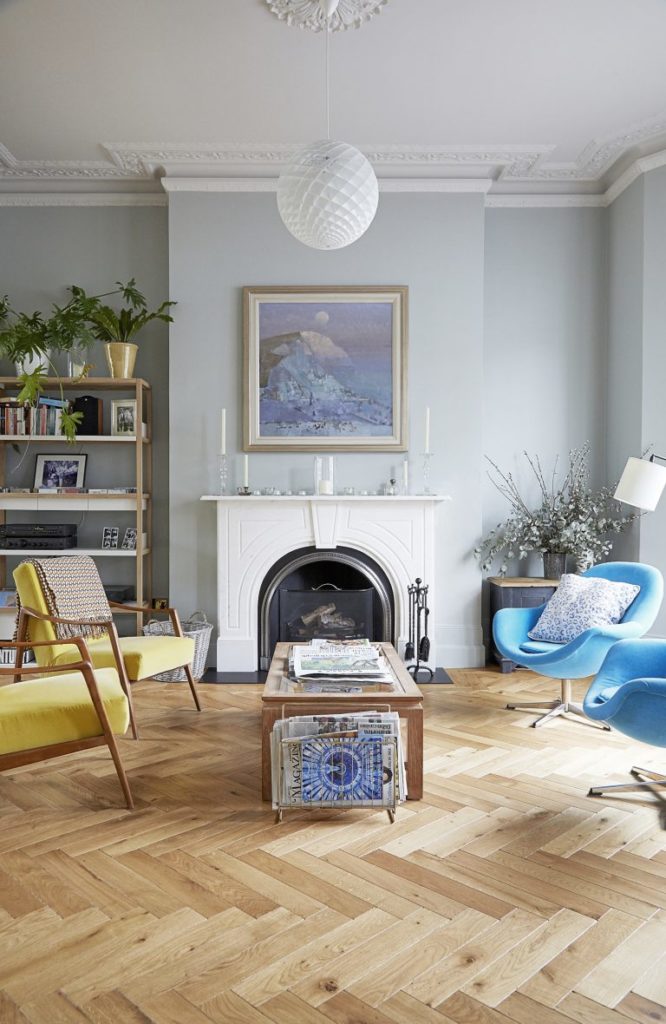 Expect your furniture to be moved around by a crew when you hire out your home
What as a stylist are you looking for in a location house?
MAXINE: As a stylist who books locations frequently, I look for properties that have flexibility in terms of style and colour. I either want a home that is very cohesive – so the space flows from room to room. Or I want each room to be different so I have lots of options. That means I can shoot interior trends in one home.
Each styling job can have different requirements. Last year, I was styling for a curtain company so I needed locations with nice windows. One time, when working with a flooring company I needed a peachy kitchen! I've styled for a gifting company and I needed a location house with shelving we could use. It all boils down to the shoot and what the stylist has in mind. There are some locations I go back to time and time again, and some that I use just once.
LUCY: To appeal to more photographers, I'm planning to design a small photo studio agency in the bottom of my garden just for shoots. And it will be designed with their needs in mind with lots of different backdrops that you can move around, and furniture on wheels so the space is very flexible.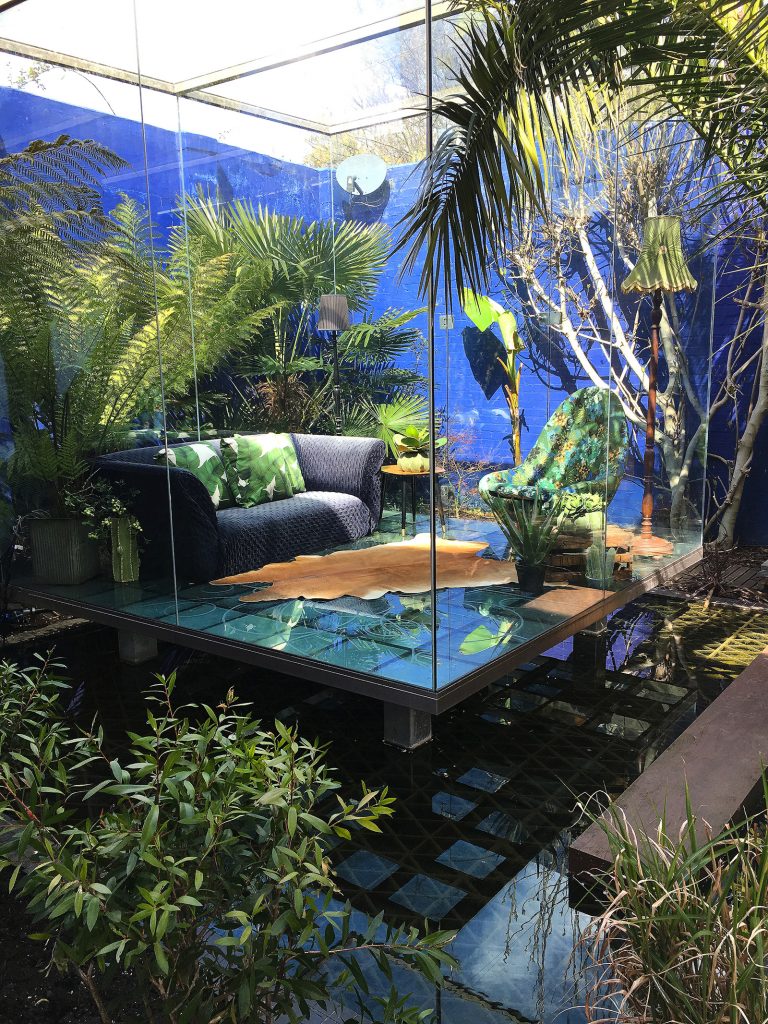 Unusual design will guarantee your home will be rented out as a location
How much can you earn from renting your home out?
LUCY: I'm on there as a still life shoot from 9-5 and it rents for £1000 a day and I take home £800 once commission has been taken off. By going with an agency, I'm know I'm covered by their insurance if anything goes wrong. And I like that I don't have to invoice and chase for payment. For filming I can charge £1,250 per day. And I can charge more at the weekends. And overtime is £250 per hour. And if there is any damage, the client will cover that.
MAXINE: From my days shooting magazines, we get an editorial discount rate. There are certain properties which will rent out for around £450 a day for smaller homes. That is handy to know, if you are a small brand with a tight budget. You can find properties that you can shoot in.
I rent out my two-bedroom house in Brighton to a local production company. The rates are 'mate-rates' as I know the production manager – and I know there's only a small team of three. I'm not sure my own home is suitable for a larger film crew – but it would depend on how much they would pay me!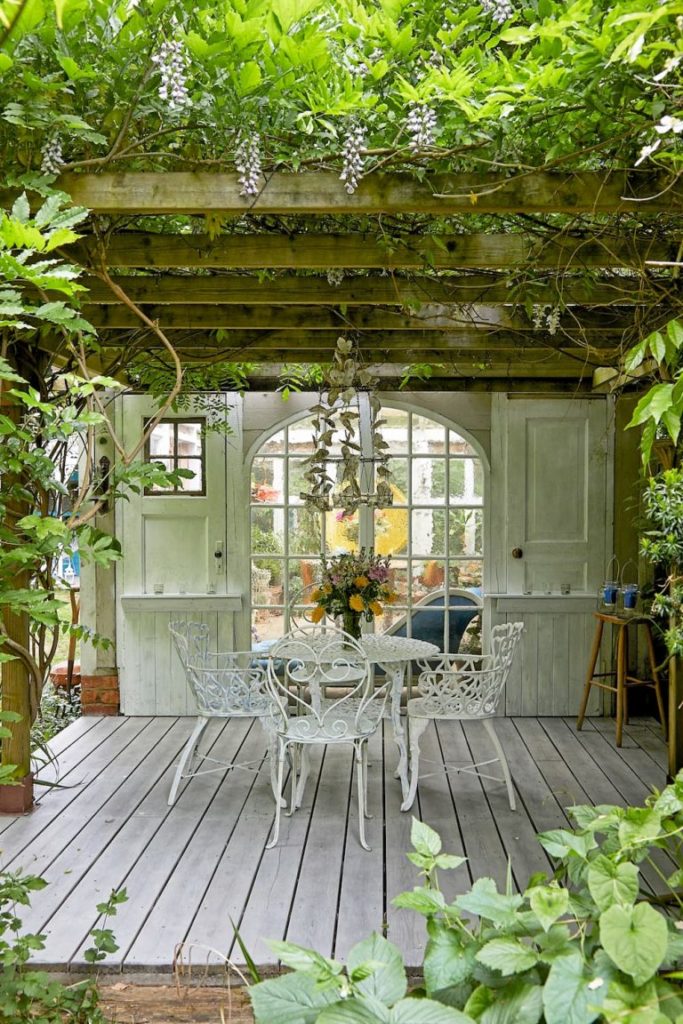 Magazines and film crews look for all types of properties. This house is ideal for classic styling
Have you ever rented out your location house in return for product?
LUCY: Yes. I worked with a small furniture brand who didn't have much budget. I loved their furniture so I was happy to rent out my home to them in return for a few key pieces.
MAXINE: Personally, I have only rented out my home for money. But like you I would be open to a skill swap for product if the insurances were all in place and I knew they would take care of my space.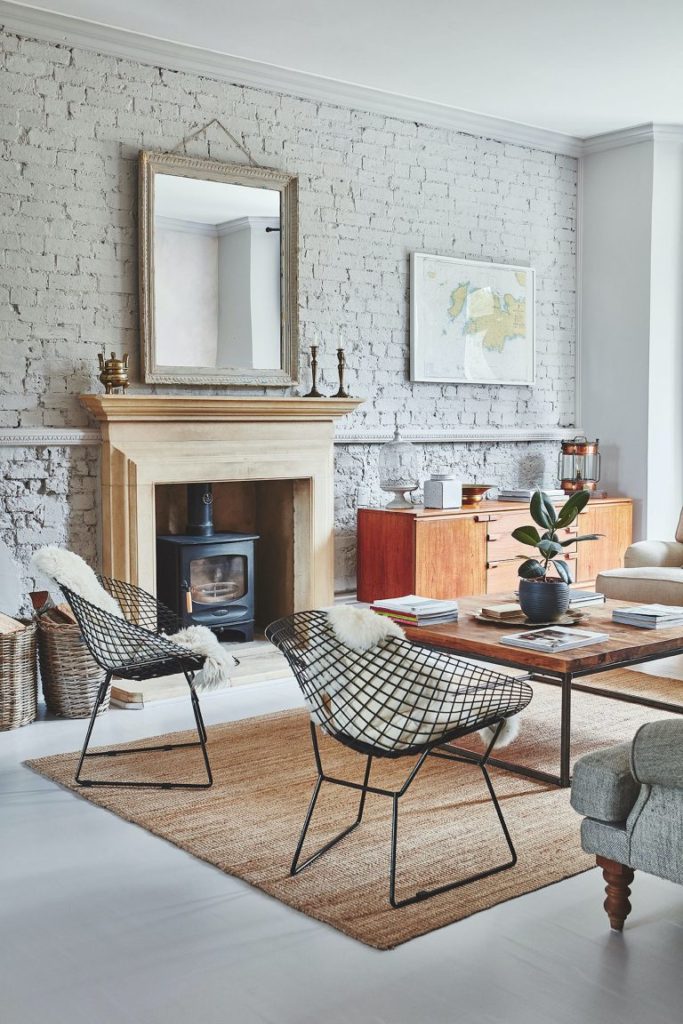 Exposed brick walls make a stylish backdrop for a location
Have you had an mishaps on a shoot?
LUCY: When you are opening up your home, you have to accept accidents may happen. Your home will get more wear and tear because there are more people in your space, and your furniture will be moved around. Once I had an expensive light switch broken. But the crew paid for a replacement promptly. And I've also had a few scrapped walls which I charged £50 to repaint them like new.
At the end of the shoot. I go around my home with the client and check that everything is put back and is not broken. Most crews are super lovely and rarely nothing happens. They always put things back to were they were. My home is always left clean and tidy.
MAXINE: With my clients, we always take care to look after a property as if it was my own. Make sure you get with a good location agency who you trust to take care of your property. If you are very precious about your home, maybe putting it on as a location isn't for you.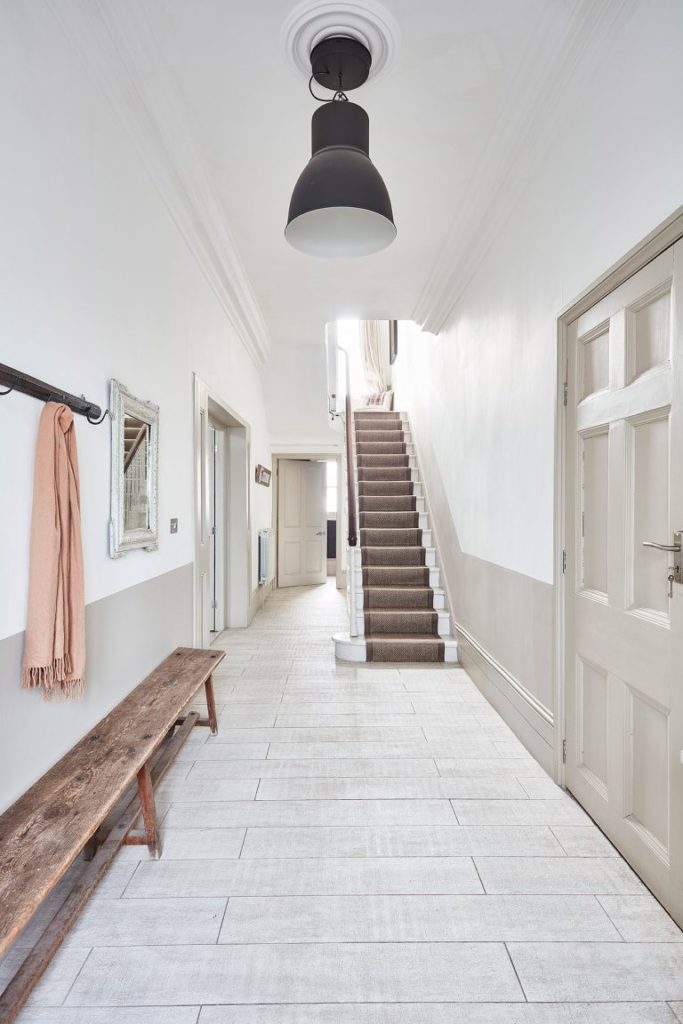 Location houses can expect a lot of traffic so choose hardwearing flooring
How do I sign up?
Maxine: Here are a few location agencies for you to look at. The properties on there will give you lots of interior inspiration too.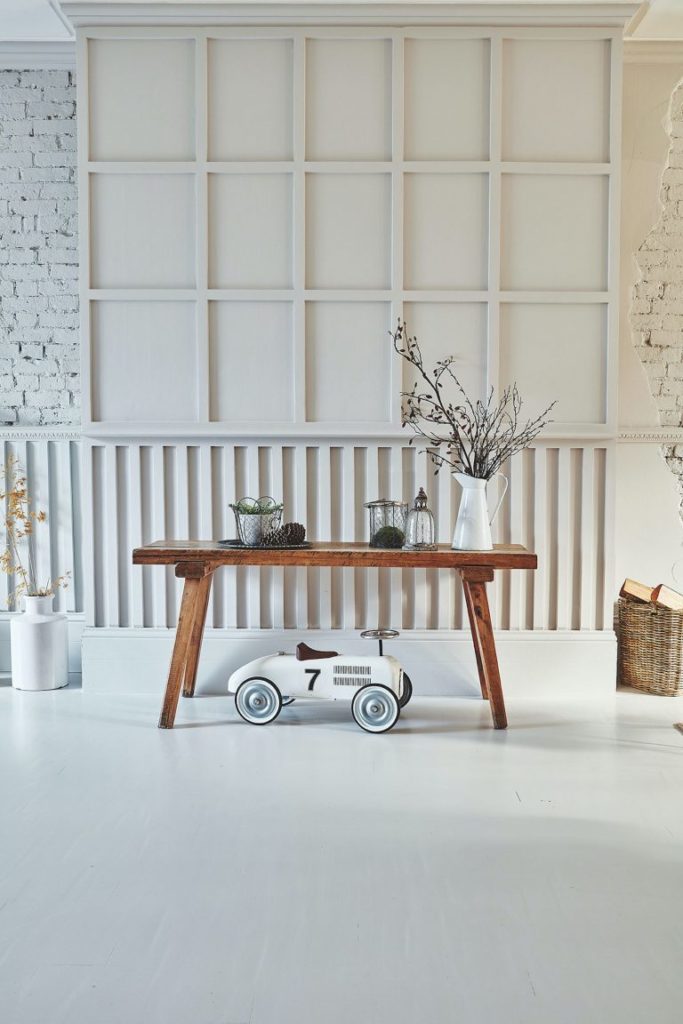 Are you ready to rent your home out as a location house?
I hope this post packed with Lucy's and my helpful tips has got you thinking about your home! Who knows, you could be renting out your home as a location house soon! Let me know what you think about this post below. Any questions – just ask.
You May Also Like
4 HOT NEW FLOORING TRENDS THAT ARE HERE TO STAY
GIVE YOUR HOME A MAKEOVER WITHOUT DECORATING IN 4 EASY STEPS
EXTEND THE LIFE OF YOUR SOFA WITH THIS ONE TRICK