If you're looking to give your home an edge, then check out these 10 neon signs which are glowing pieces of art. Click for my 10% discount discount code at neon store Yellowpop!
Paid partnership with Yellowpop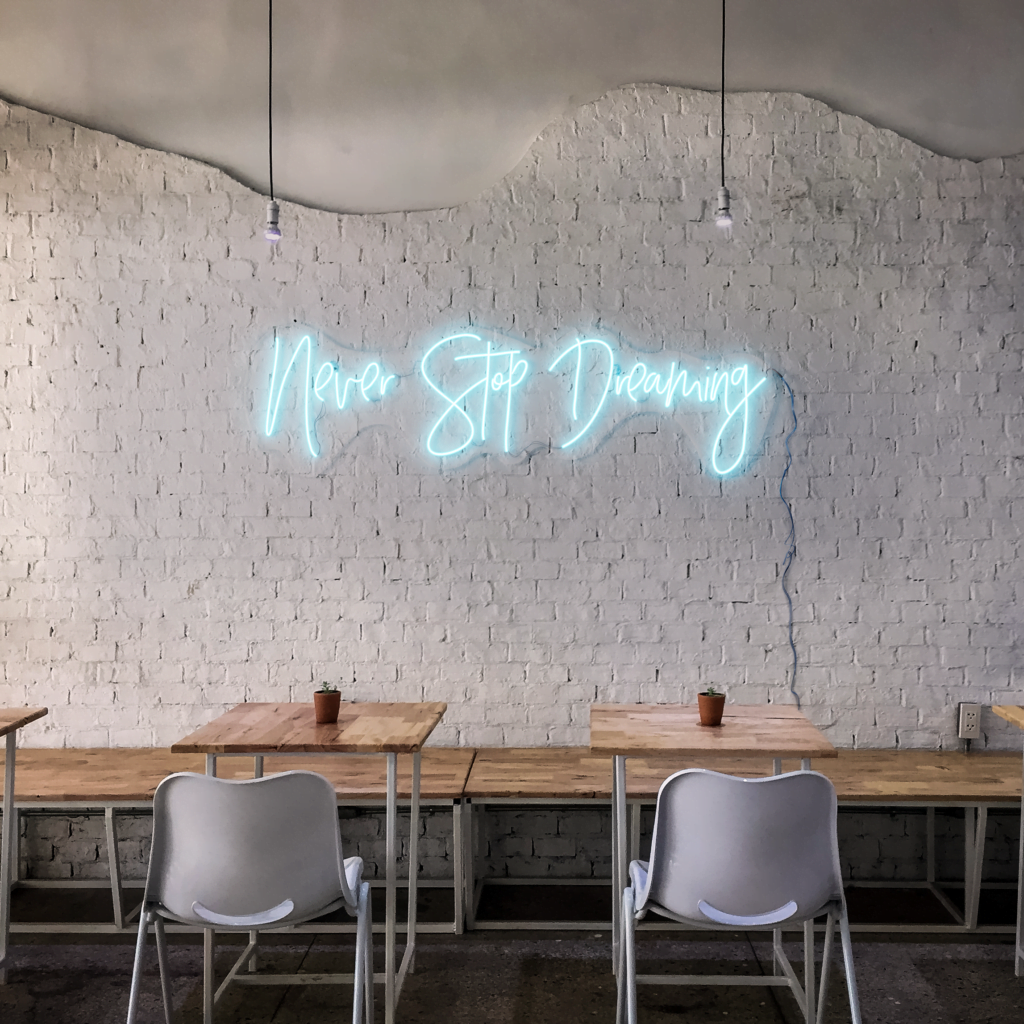 Neon signs are having a moment in the interior design world – and making a statement is as easy as flipping a switch—literally! Bring your walls to life with custom LED neon signs and artist-designed pieces that pop!
As an interior stylist and designer, I love adding neon signs to my room schemes to bring that shock-and-awe factor to your home. When I discovered neon sign experts Yellowpop – I just had to share with you.
YOUR CHANCE TO WIN NEON SIGNS!
Once a month, Yellowpop run a competition on social media to refund 50% of an order to one lucky winner. All you have to do is tag them in a post of your Yellowpop sign on Instagram and tag @yellowpop for your chance to win.
DISCOUNT CODE: USE MAXINE10 at the check out FOR 10% OFF YELLOWPOP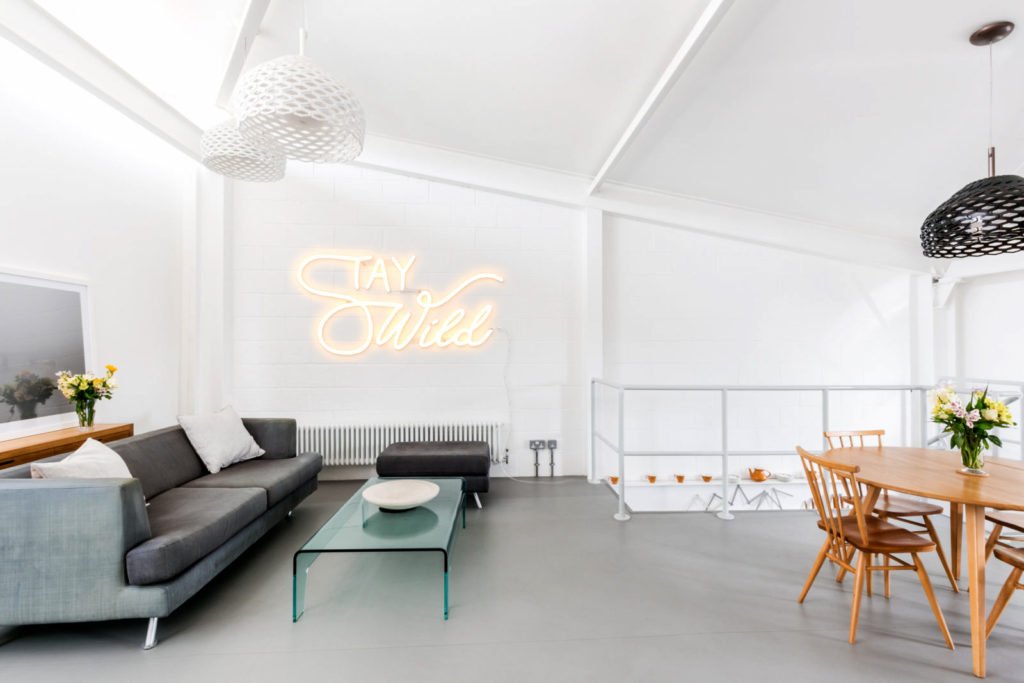 ADD COOL VIBES TO YOUR HOME WITH THESE 10 NEON SIGNS
Here's my pick of the best ones from neon signs from Yellowpop. And don't forget to use my Yellowpop discount code at checkout to get xxx% off your purchase. Enjoy!
Want to get your creative juices flowing? Then why not make your own custom LED Neon sign in just a few clicks. Yellowpop has an easy-to-use custom sign builder where you can bring your neon sign dreams to life in less than 5 minutes. Whether you want a simple text design in a scripted font or an elaborate image and neon combo they can make it happen.
All Yellowpop's custom LED neon lights are made with PVC tubing. This means the product is unbreakable, it does not increase in temperature, it's lightweight with low energy consumption. And the best bit? It is super affordable too!
They offer 21 different colour options for their neons, as well as 2 different types of tubing. including white tube which will make the colour a bit more pale when turned on. And the coloured tube – this will make the colour a lot stronger when switched on. All their neons are mounted on a transparent acrylic board. And you can then choose three different types of backing for the neons depending on the look you want to go for. You also have the option to purchase a dimmer with your order to adjust the lights for whatever mood you are in!
And mounting your Yellowpop sign is super easy! With your neon, you'll be sent screws according to your sign. Or you can buy 3M command strips to easily stick your sign to a wall in a matter of moments.
Give their online custom app a try. I did and it was so much fun! What will you make?
Use MAXINE10 for 10% off at Yellowpop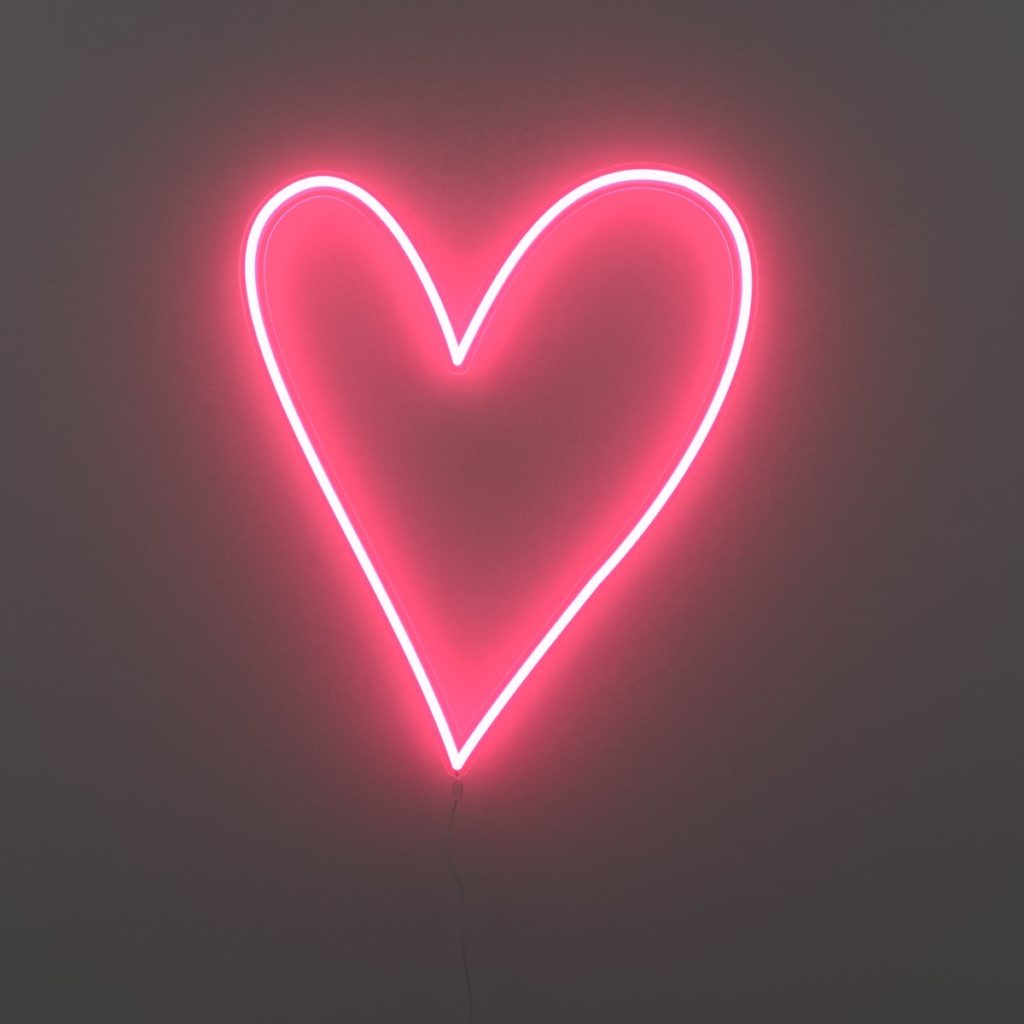 Spread love around your home with a heart shaped LED neon sign! Taking notes from hand drawn doodles and sweet illustrations, this slightly asymmetrical heart will add personality to rooms. Either hang it solo or group a few together like a little love note. You can choose from 3 sizes and in 12 colours – what's not to love!
Set the world on fire with this motivational LED sign. The 70s inspired font and cool LED tubing, is a classic blend of modern and retro. This is the piece for people unafraid to say with they think. I'd hang it loud in my hallway to set the tone of my home.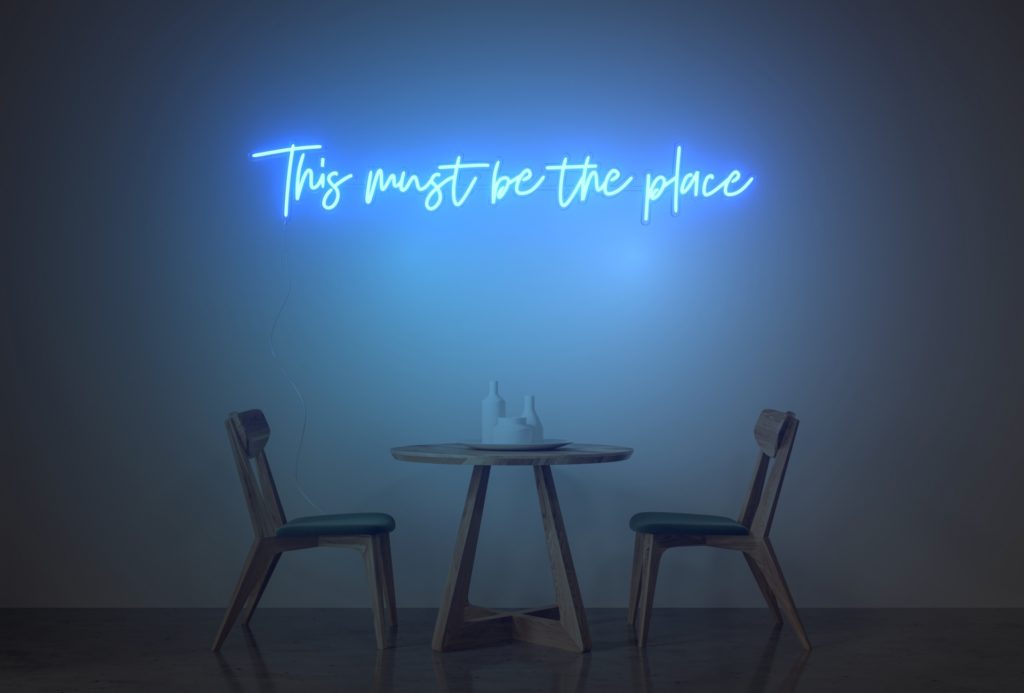 Music lover? Then immortalise your favourite song onto your walls with a scripted neon sign! One of my all time greatest song lyrics from Talking Heads – so this 'This Must Be the Place' neon sign is ideal for my walls. Such a cool lyric too. Music related neon signs are fab in a kitchen or living space, and with one click of a switch you can go form meal times to -stay-at-home-disco! Put your records on and prepare to dance around your living room. Crafted with planet-friendly LEDs, this sing comes in 4 sizes and lots of fun colours for you to pick from.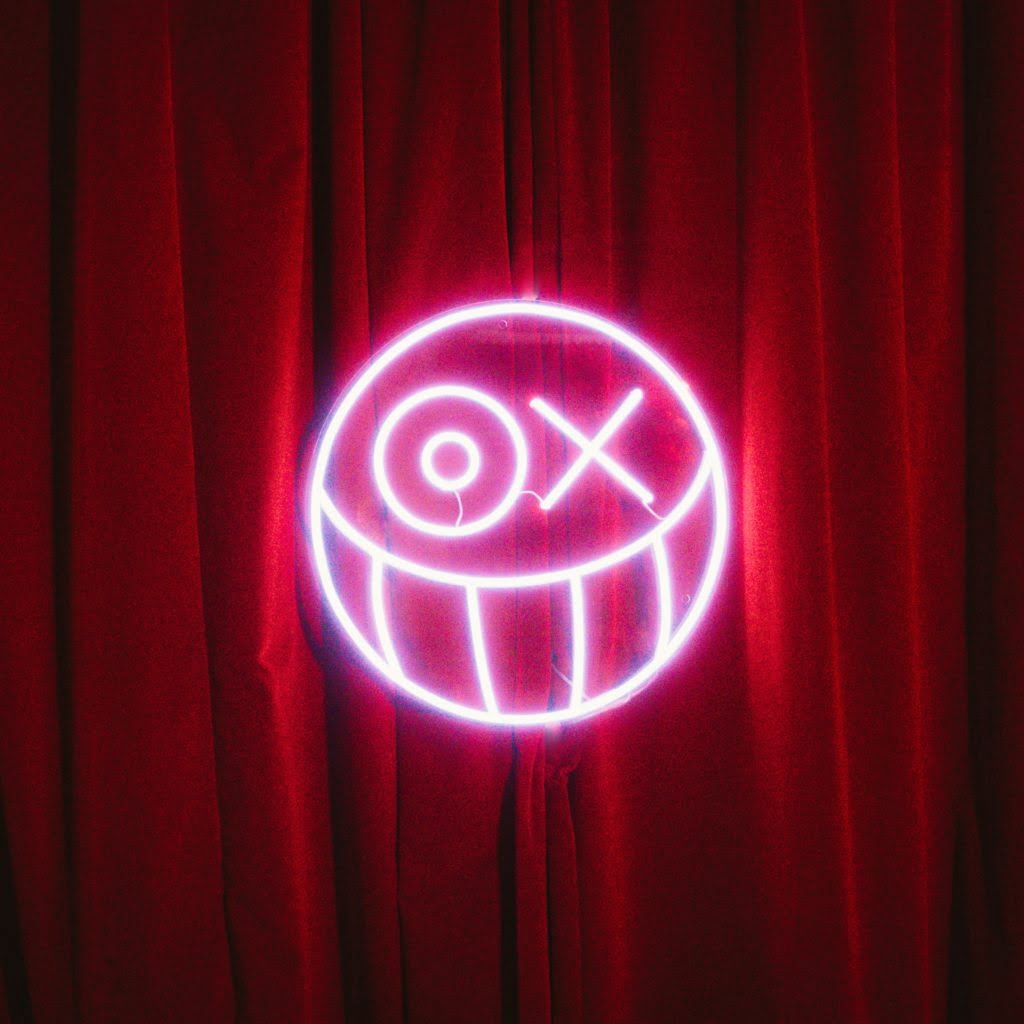 This sign is part of Yellow's exclusive collection by André Saraiva. Known for his inimitable graffiti, Saraiva's work was made for neon. In respect to the artists and to stay true to the original designs, this sign is only available in the 'girl pink' colourway. As it is a limited edition of 100 pieces you better hurry to get your paws on one.
"Neons are my shooting stars in the night of the cities. They make the magic start when the sun goes down and when I can go and paint the walls with a sexy glow. These neons are a tribute to those times." André Saraiva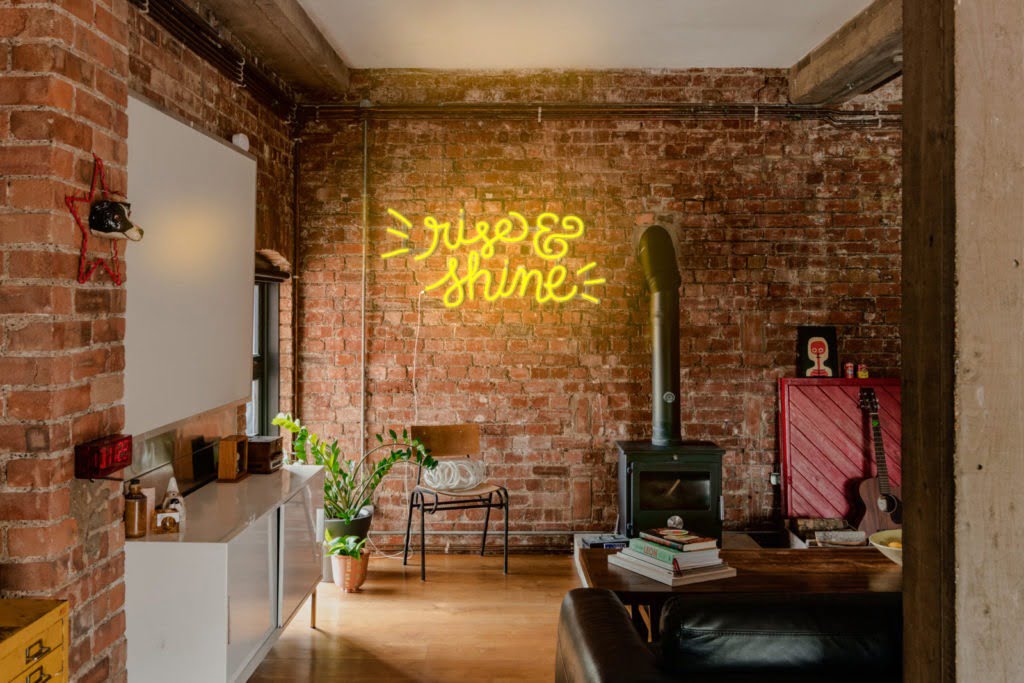 Add a splash of sunshine to your home with this neon sign that was made for kick-ass homes. Part of Yellowpop's core collection, this sign was designed to make you feel like you do after a sunny day, capturing joy and all the positivity in the world. You'll feel energised every time you look at it. The perfect pairing for your morning cup of Joe!
All the neon signs are handmade in their factories so each piece is unique.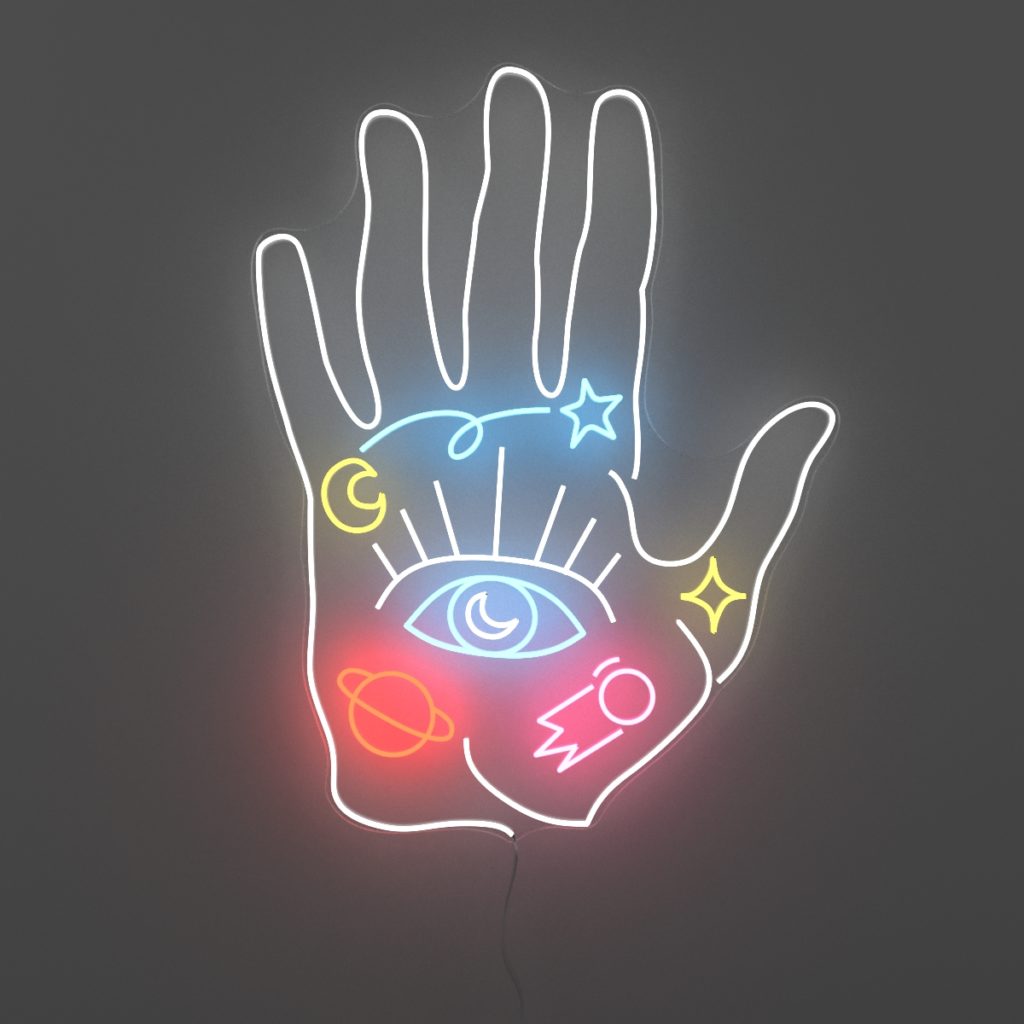 For the horoscope lover, the tarot fanatic, and the mystic soul, Spiritual Hand is calling your name! Bring fashion to your walls with this collaboration by Diet Prada (one of the most influential voices in the fashion industry).
"Given the current climate, we've all been spending more time at home and wanted to create something to bring that spirit inside. Our collab is inspired by the thrill of fashion week and the banter that goes on between style-obsessed besties. Plus… neon makes every space look sexier!" Tony Liu from Diet Panda.
This isn't a light, it's a piece of art.
READ NEXT: LOOKING TO RENT? MAKE SURE YOU CHECK OUT THIS POST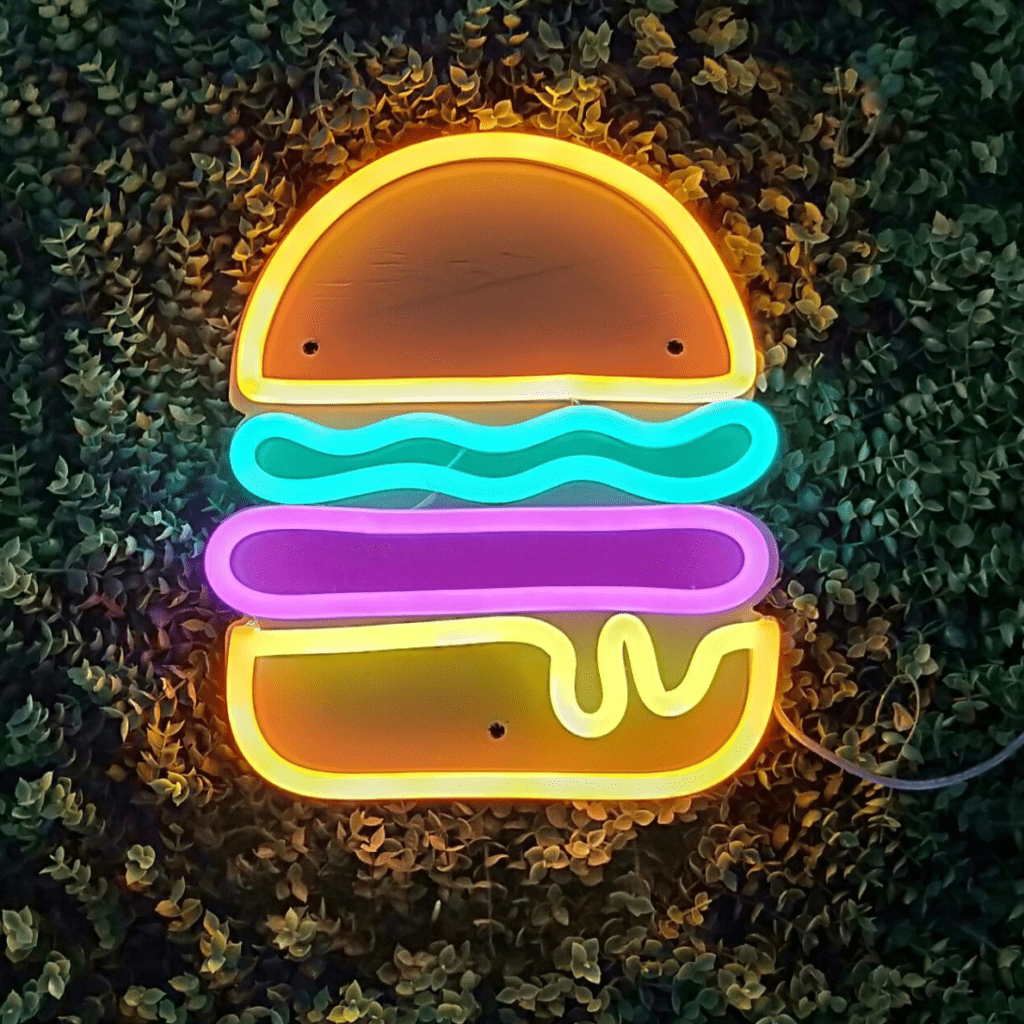 Capture your fave food in neon and always have it near! And for the burger lovers out there, this piece is just for you. Made from energy efficient LEDs and in bold colours that you'll want to pop your sunnies on to enjoy! This neon sign is as tasty as it is cool.
Oh, and Yellowpop added a couple slices of melting cheese – no extra charge! Add it to your kitchen or dining room for an instant, photo-ready icon. Start snapping away to make picture perfect memories!
USE MAXINE10 FOR 10% OFF AT YELLOWPOP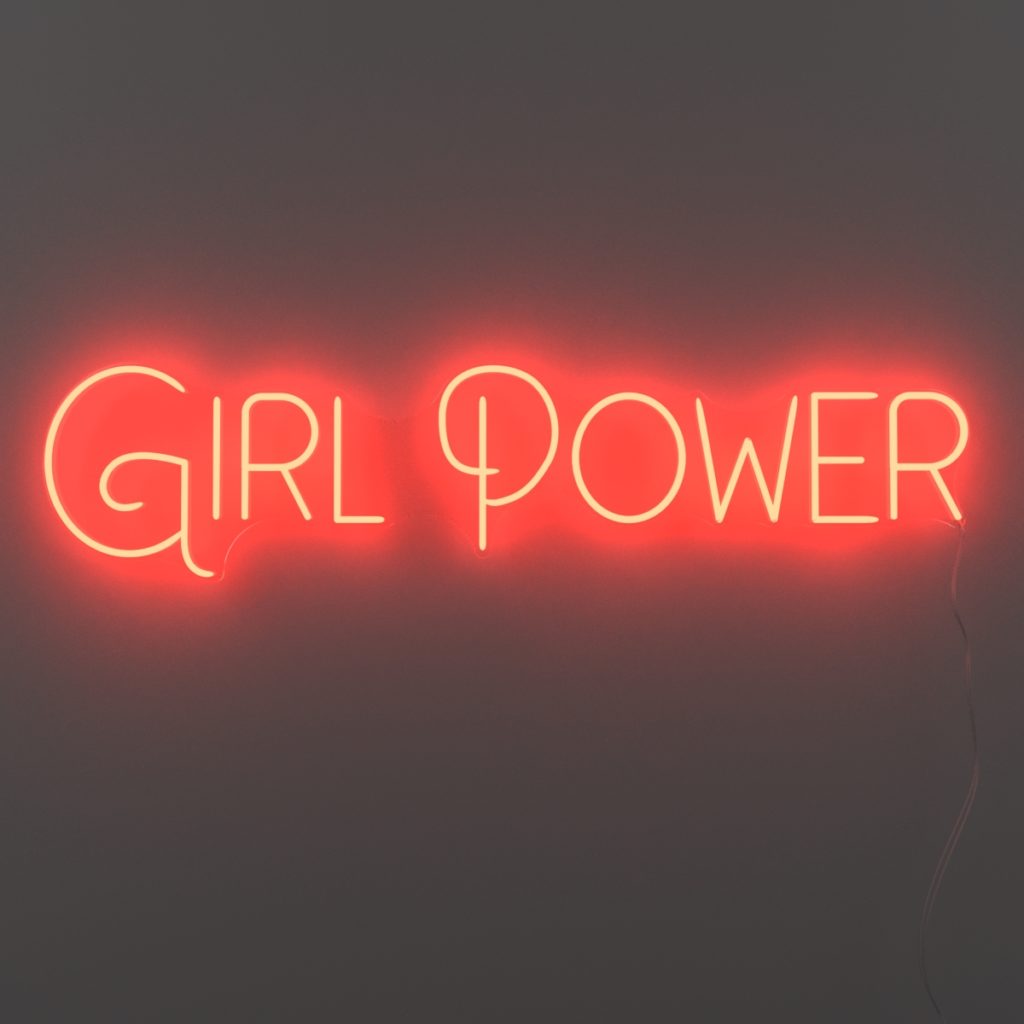 Bring your politics to your walls with Girl Power by Diet Prada. With curly typeface in a classic red, this message rings loud and clear. It's crafted with premium LED neon and shipped ready to hang so you can plug, play, and get back to running the world. Great neon sign for a home office for your inner boss babe.
Read Next: DON'T MISS THIS AMAZING KITCHEN MAKEOVER – WITH BEFORE & AFTERS
Inspired by the instagram account, Atelier des mots's, this POÉSIE ET RÊVERIES (Poetry & Daydreams) collection joins a love of Paris and for writing into reality. This sign will take you to Paris and beyond with its' heady romantic wording designed just for Yellowpop. It is a limited edition piece with only 20 of each handcrafted neon sign being made.
don't forget to use MAXINE10 for 10% off at Yellowpop
Which one do you love most? Let me know in the comment box below.
Have a great day! Maxine x