Babe! Will you vote for me please? ? My house is shortlisted by style bible – Apartment Therapy SMALL COOL awards 2021. I'm not sure I have a hope in hell of getting to the next level (a host of judges) but I can sure want to give it a dam good try.
The 2021 SMALL COOL awards hosted by Apartment Therapy gather the best tiny homes around the world. There are four categories including Small, Smaller, Tiny and Teeny Tiny, I've been shortlisted into Small category which is for homes that are between 752-1000 sq ft in size (mine is 753!) .
APARTMENT THERAPY SMALL COOL AWARDS – VOTE FOR ME PLEASE!
YOU CAN VOTE FOR ME BY CLICKING HERE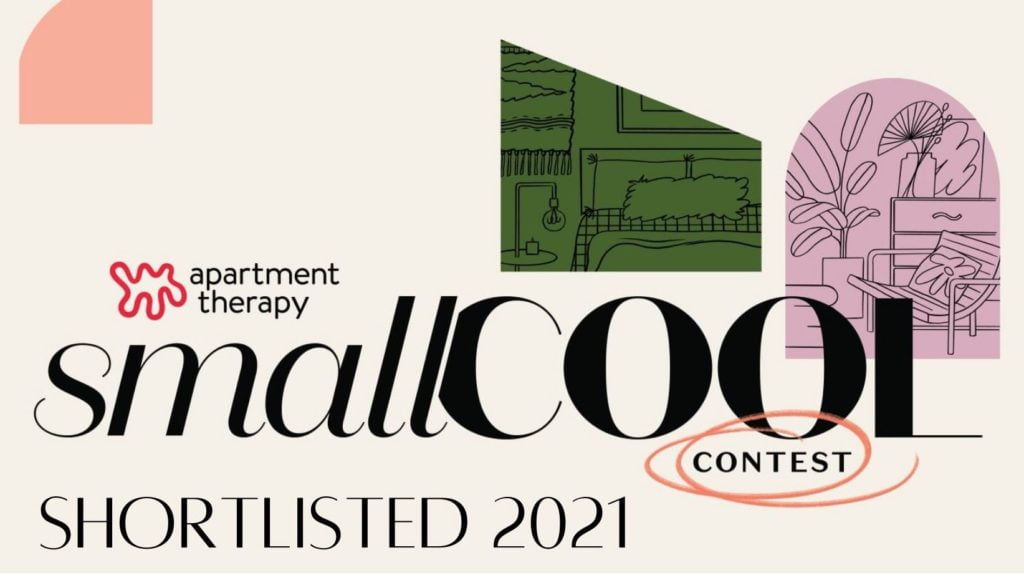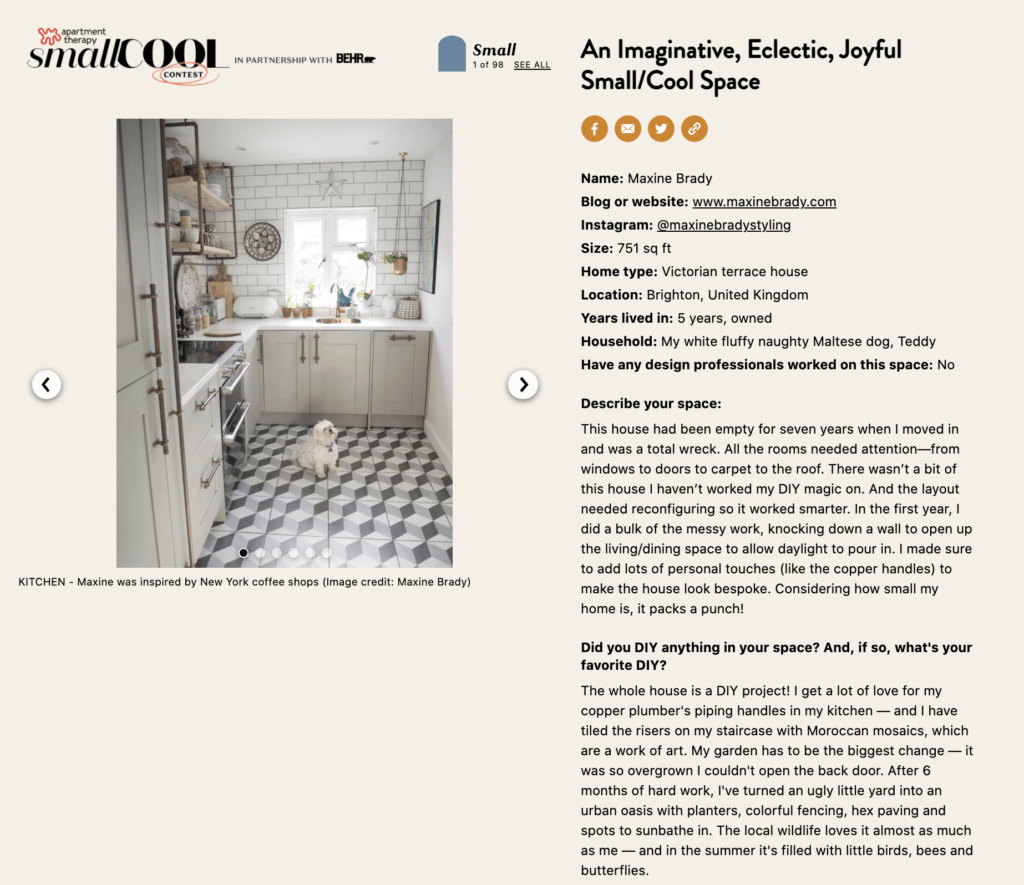 Here's a link to vote for my and my home on the Apartment Therapy page! There's also a lovely little interview on there all about me and my home if you want to have a quick read. You need to click on the big red LOVE IT button you can see above!
Voting closes on the 12th April (the day our worlds get back together again!) There's lots of COOL SMALL homes listed along with mine.
I actually didn't realise when shortlisted that I would need to canvas for votes (I'm totally unprepared!) If you have a second, please can you ping me a vote! It would mean the world ? Thank you x x x
Keep your finger's crossed for me that I make it to the next level! It's all so exciting.
Take care.