In March, I came back from a three week trip to Mexico. In this post, I want to share areas to explore, things to see, where to eat and drink in Mexico City.
This is your ultimate travel guide to Mexico City – keep this post close to hand if you are planning a trip to this wonderful country.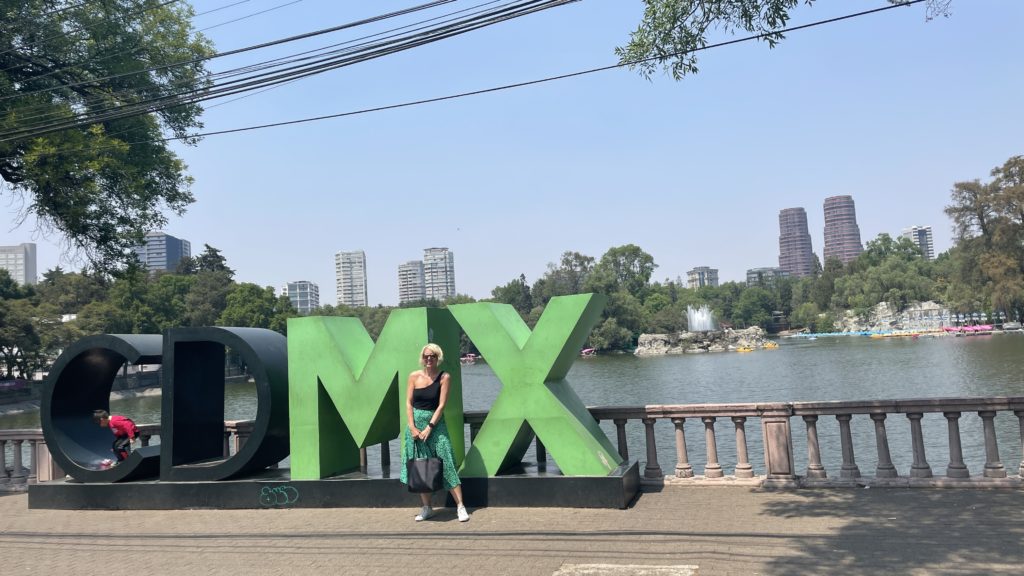 AREAS To Visit In Mexico City
Mexico City is huge – it's one of the largest cities in the world with a population of over 22 million! The city is divided up into zones which all have their own personality and charm. Here are a few of the place I visited and what to expect from them.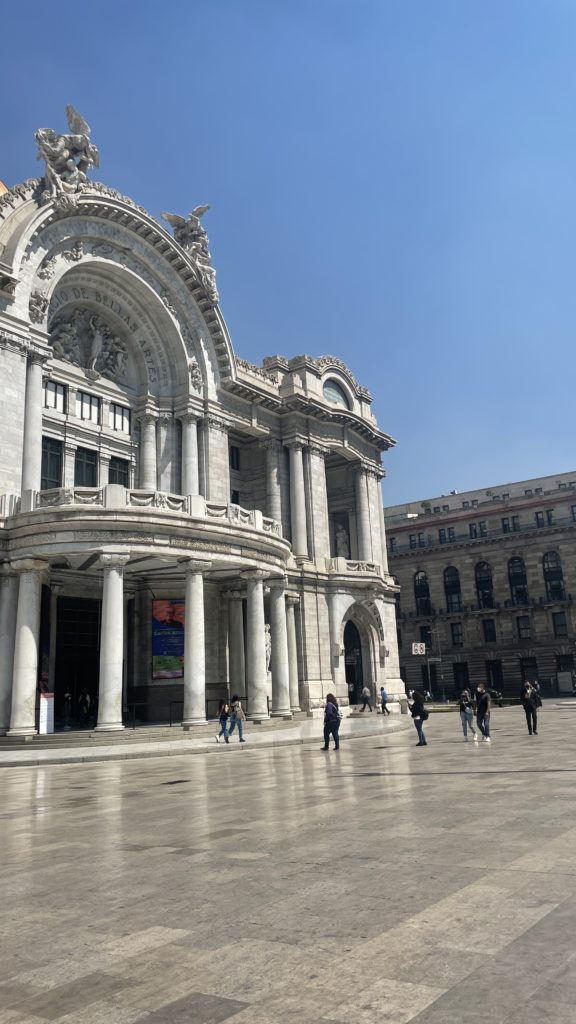 CENTRAL
This is where I stayed at the start of my trip. It's the heart of Mexico City, where most of the big museums and art galleries like the Palacio de Belles Arts, The House Of Tiles and the very photogenic Palacio Postal. There are lots of parks, churches tucked down little streets and one of my favourite museums – Museo de Arte Popular.
I stayed in a new boutique hotel called Cadillac Boutique Hotel in central. It was in a fabulous location, with a roof terrace and an amazing breakfast. It was great value and a good starting point for your Mexico trip.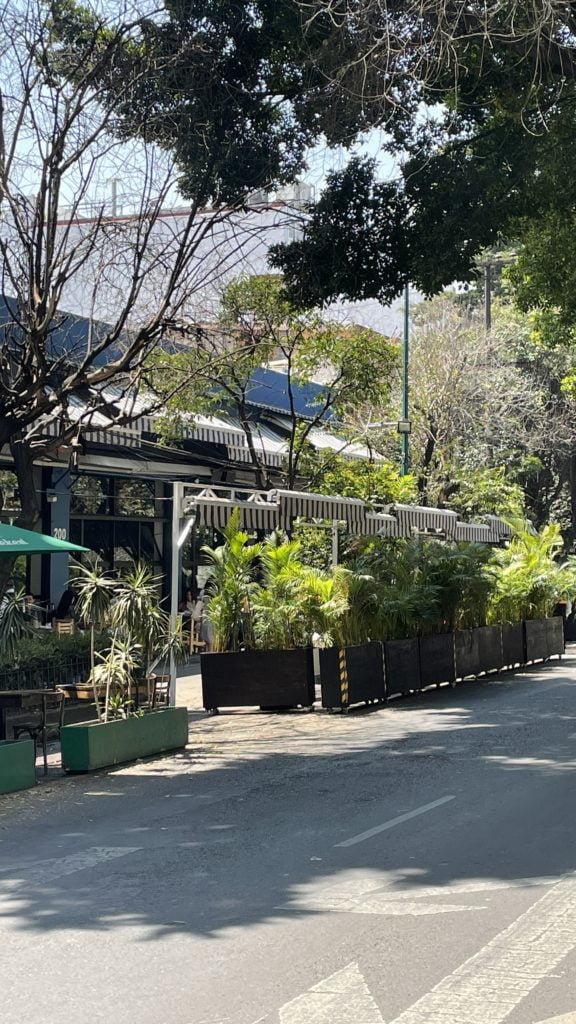 ROMA NORTE
This was one of my favourite areas. It really feels like a local neighbourhood with lots of cafes, small parks and vintage shops. The buildings are beautiful – very colonial in style. And there is minimal traffic. And it has such good shopping. It's a fab area to mooch around in and live like a local.
My hotel was in a great spot, with all the best spots in walking distance. The rooms were modern and affordable. And i loved the roof terrace for sun tanning in the morning. It was called Hotel MX Roma.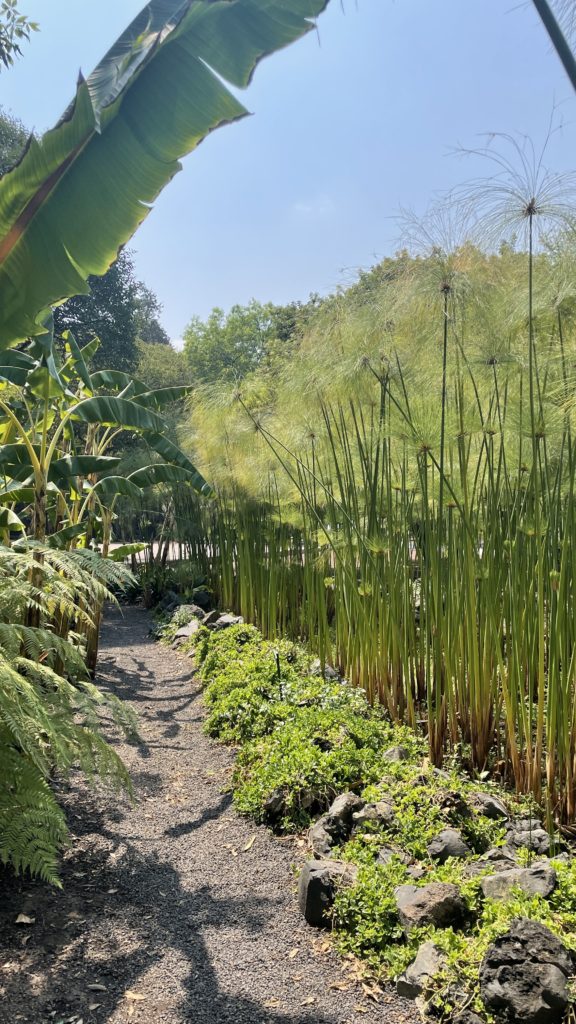 ZONA ROSA
This is the LGBTQ+ area of Mexico city. It's right by the huge Chapultepec park which again has monuments, museums and a large lake that you can hire pedalos to sail on.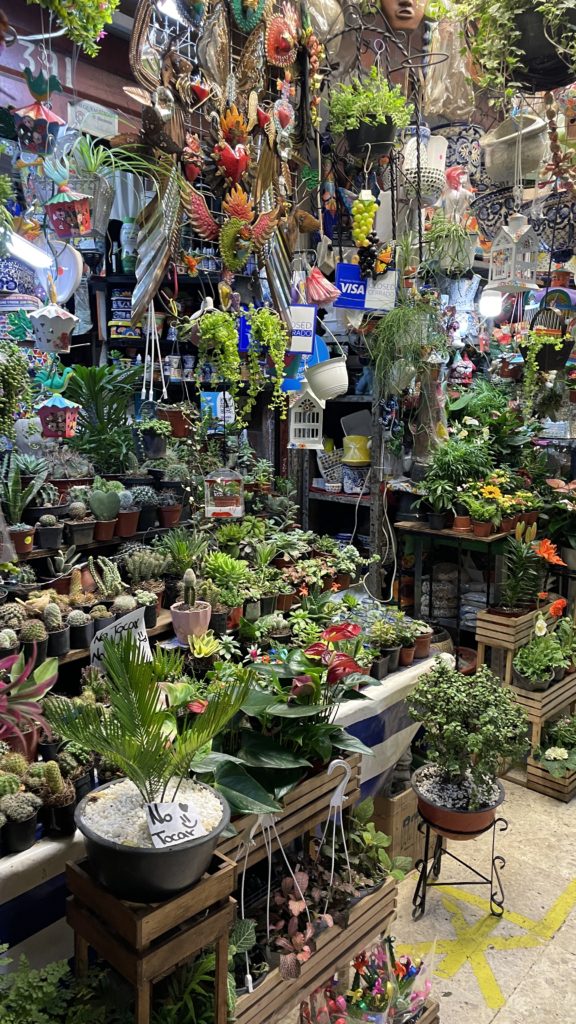 COLONIA DEL CARMEN
This is the house belonging to Mexico's most famous artist, Frida Kahlo, is situated. It's a lovely local neighbourhood filled with low rise courtyard houses, vintage shops and green spaces. It also has one of the best local markets I found, filled with local crafts, places to eat and plant shops – called Coyoacan Market. 
Mexico City is so big, don't attempt to do it all in a few days. In fact, don't even try. Concentrate on really getting to know a few areas really well. There is so much to see and do in the areas below – and then you can leave something for your return.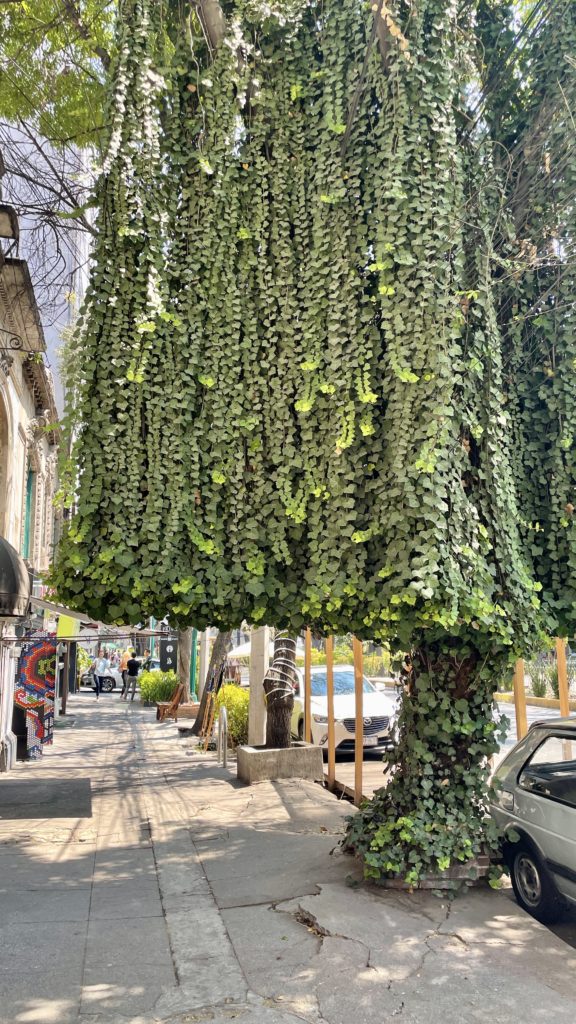 GETTING AROUND
On landing you can use the Mexico City airport wifi to book yourself and UBER to your hotel. They come really quickly and they are cheap too. You can flag down local taxis too but I found UBER safer (especially as I was travelling on my own). And if you plan to take a taxi to a far suburb, they are easier to find via the app.
When walking around Mexico City, I used UBERS at night. And then during the day, I walked around areas to get a feel for the place. You will need a sturdy pair of shoes, as the streets of Mexico City are pretty bumpy from all the earthquakes. I lost count of the number of times I tripped up! It makes for an adventure when exploring the city.  
You can find great walking tours that will either take you of a foodie guide or on street art tour. I was recommended Bondabu Tours who offer lots of types of foodie or street art tours. They are a great way to discover Mexico City through the eyes of a local, and you'll get to meet people too. Make sure you book in advance as they are super popular.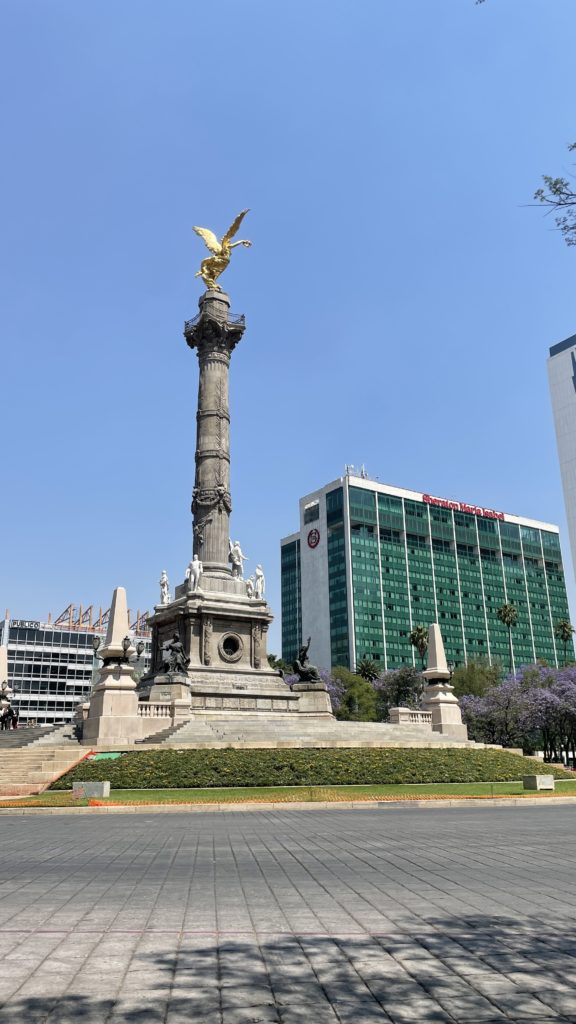 WHAT TO DO
On a city break, my favourite things to do are to live like a local, museums and a bit of shopping.
HOT TIP: My one tip for any traveller is to pin all these places in your google maps before you go. That way, when you are walking around you can stumble across places to eat, drink and visit – making the most of every area.
These were my favourite places in Mexico City:
The Blue House – Frida Kahl's Museum
This is the house where the artist lived and died. Get a real insight into her home and the inspiration of her art. I booked my ticket in advance online saving money. And it meant that I didn't have to queue. You'll need to books a time slot and they are pretty strict about entry numbers. As it is so popular, I wouldn't advice turning up to get ticket as it is quite far south of the city. Book your tickets here.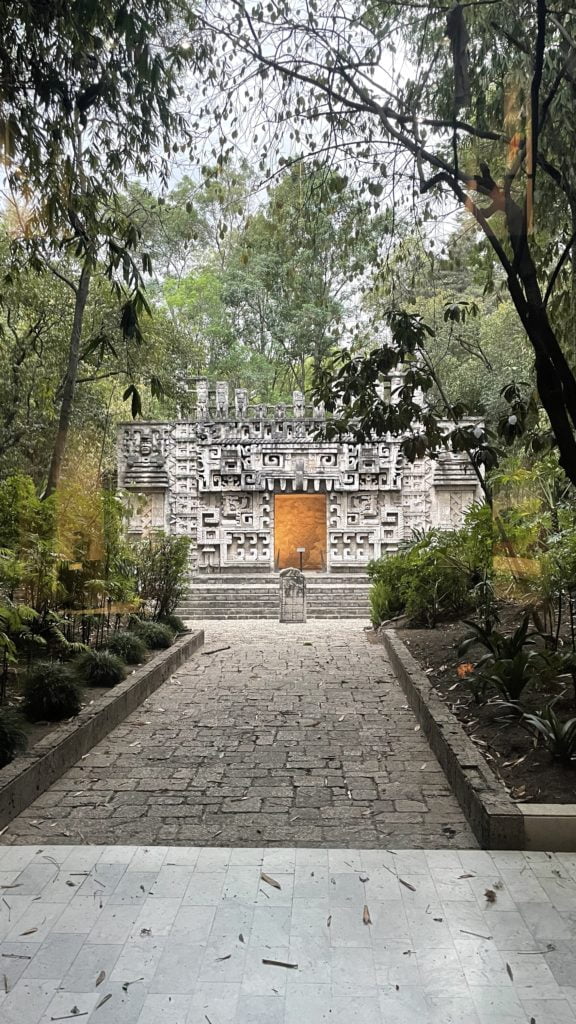 Museo Nacional de Antropologia
Huge museum that takes you on a journey from the first first step of man, through the history of Mexico through the various ages and tribes. There is so much to see and do, you'll need a whole afternoon there to take it all in.
It gives you a very good understanding of how the different areas of Mexico have a cultural difference. Worth a stop at the start of your trip so you get an understanding of Mexico's rich history. Tickets are 40 ps. See more info here.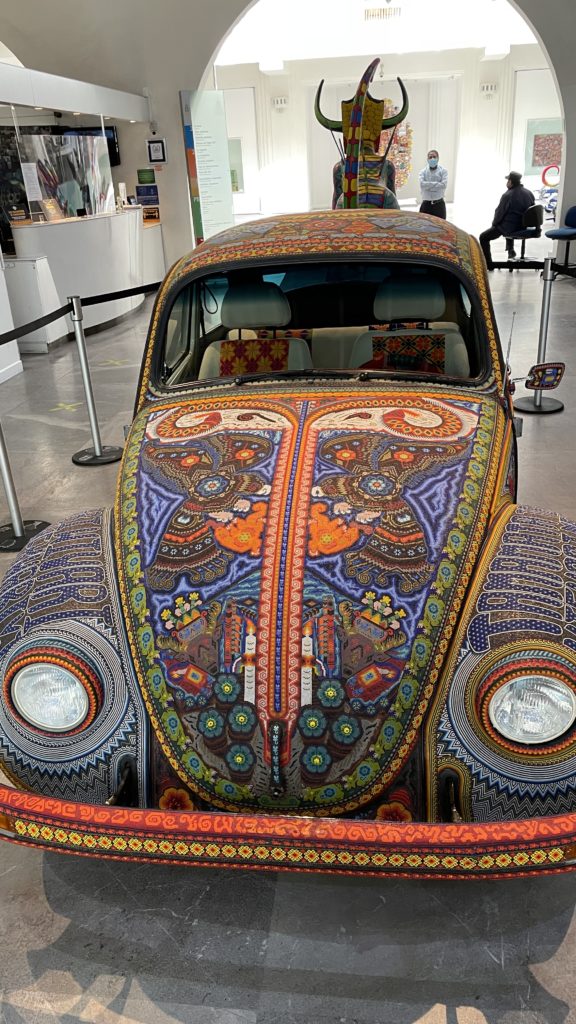 Museo de Art Popular
I loved this little museum in the heart of Mexico City. Filled with crafts that reflect spanning through history mixed in with modern pieces. I loved the painted skeletons, and I learnt about how important Mermaids are to the Mexican people. It's spread over several floors and the building itself is beautiful. Learn more here.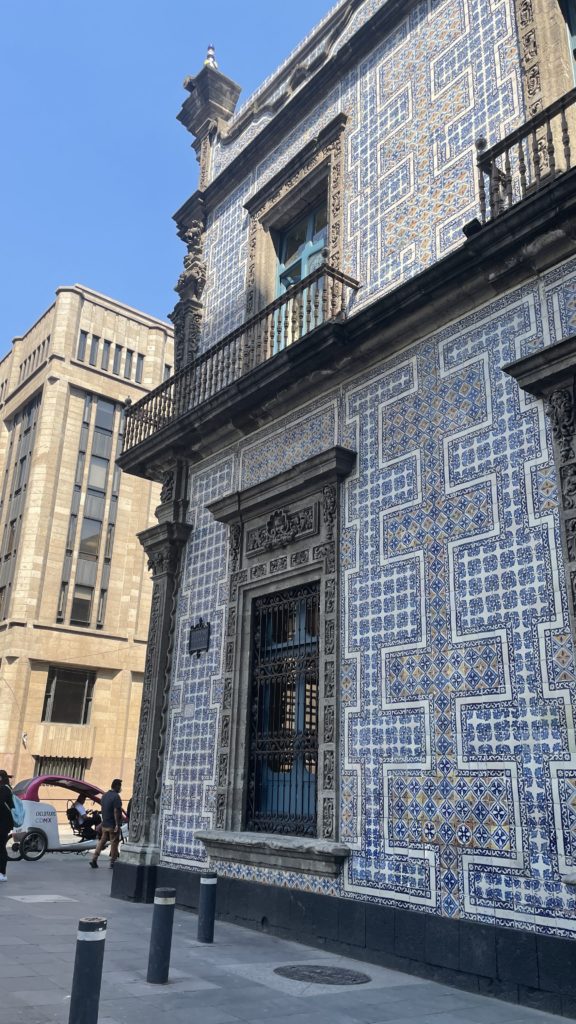 The House Of Tiles
This is a photogenic spot that is an instgrammer's dream. Tucked off a walking street, it is worth a visit. You can take a look at the building here.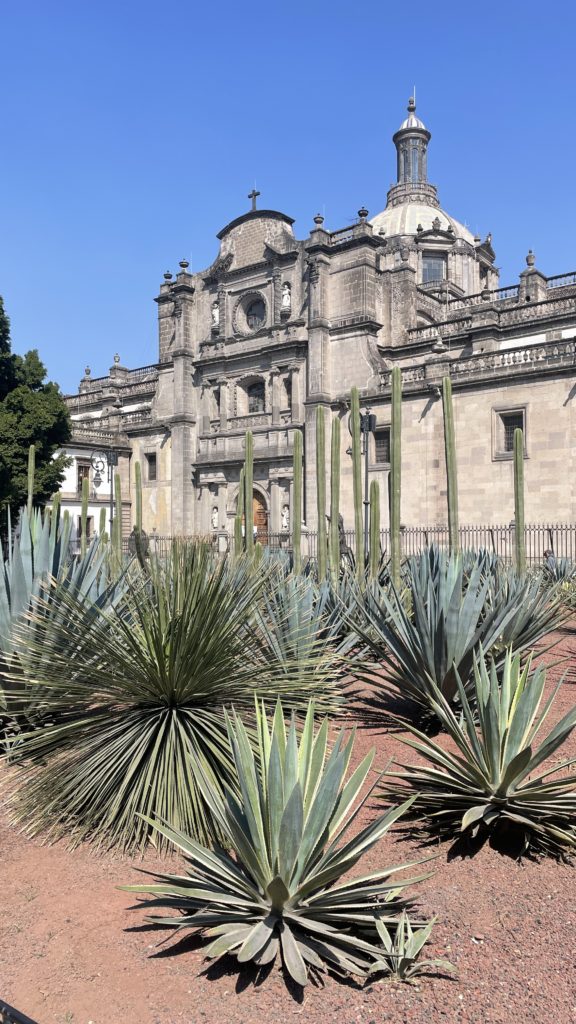 Zocalo PLaza
This area alone is packed full of things to see. I loved the Mexico City Metropolitan Cathedral, and Zocalo I also stopped by the Museo Nacional de las Culturas which had a fabulous photographic exhibition.
My favourite discovery was the Templo Mayor Museum which is an ancient archeological site of a Tenochtitlan temple which has been lovingly unearthed.  You can't access it at the moment but you can walk around the site to get a feel for how Mexico City would have looked 1000s of years ago.
MODO Museo del Objeto del Objeto
Small museum in Roma Norte area which is dedicated to the small things in life. It's too cute for words. Charming! Make sure you go if you are in the area.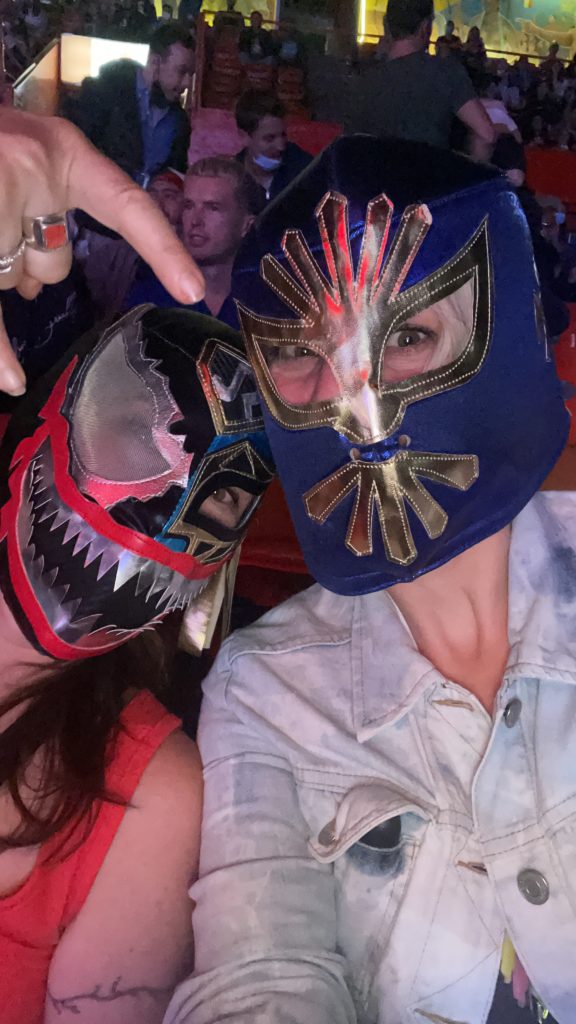 Arena Mexico
You have to go to the Lucha Libre wrestling match. You can buy the tickets on the door. The matches are a couple of times a week. Make sure you buy a mask, and you can get beers and snacks serves at you while you cheer on your favourite players.
Mama Rumba
This is a fabulous bar that is where you can watch locals dance the night away. It's a super-friendly place to learn how to dance. It has music on most nights. Check it out here.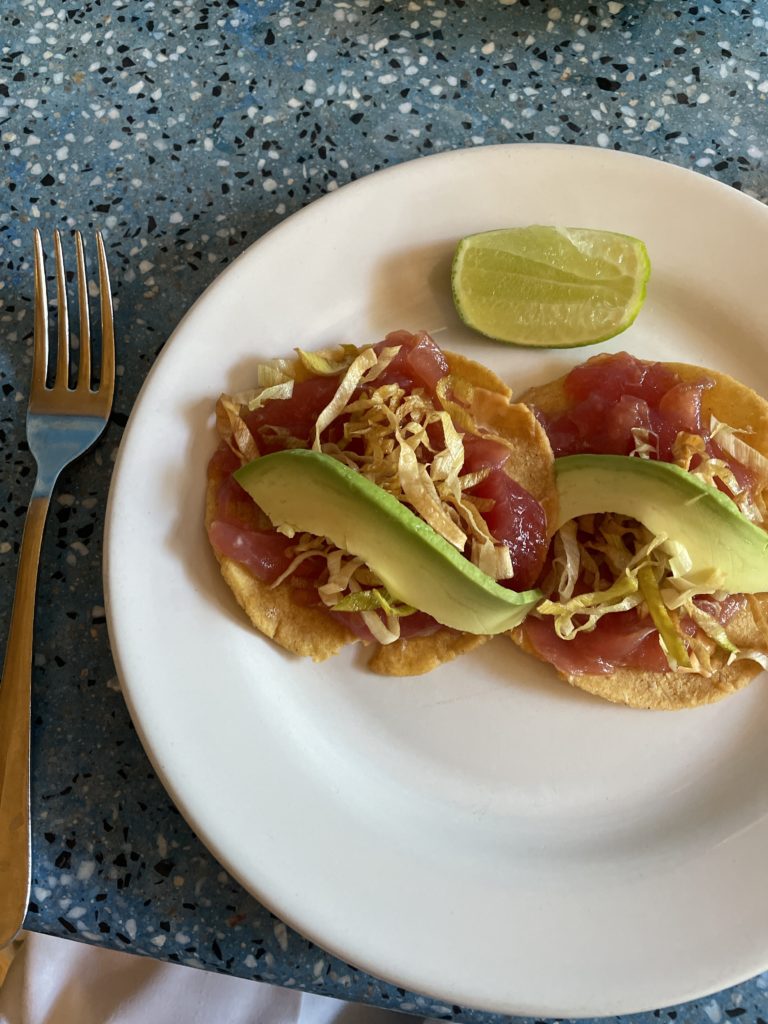 EATING: CAFES & BARS & restaurants
You'll be overwhelmed by the number of places to eat and drink, or watch the world go by with a coffee. These are a few of the spots that I discovered.
Gin Gin Alvaro
This was one of the hottest places to go out in Mexico City for an ages. It's in an Art Deco building and it is pretty lively with DJS and 100s of gins to choose from. It's worth a stop – as nearby there are lots of other bars and places to eat.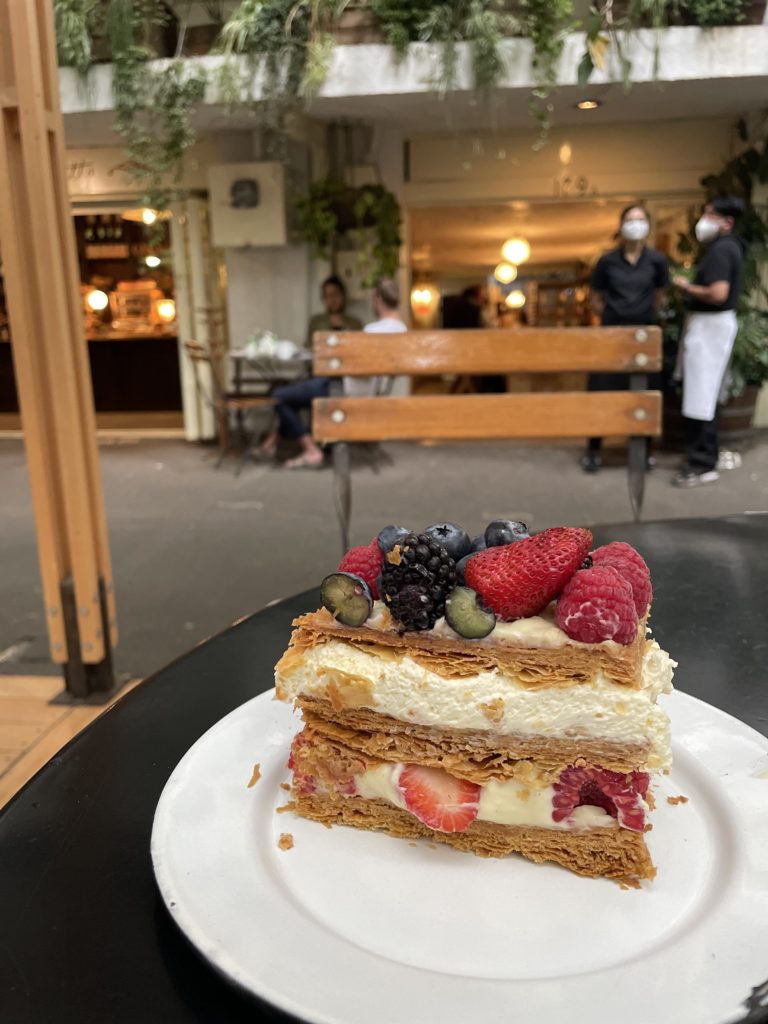 Panadeia Rosetta
This upmarket cafe is Mexico City institution. They had an eye watering selection of cakes that you will want to wkrk your way through. They offer take away, or sit outside and have a coffee and people watch. See their menu here.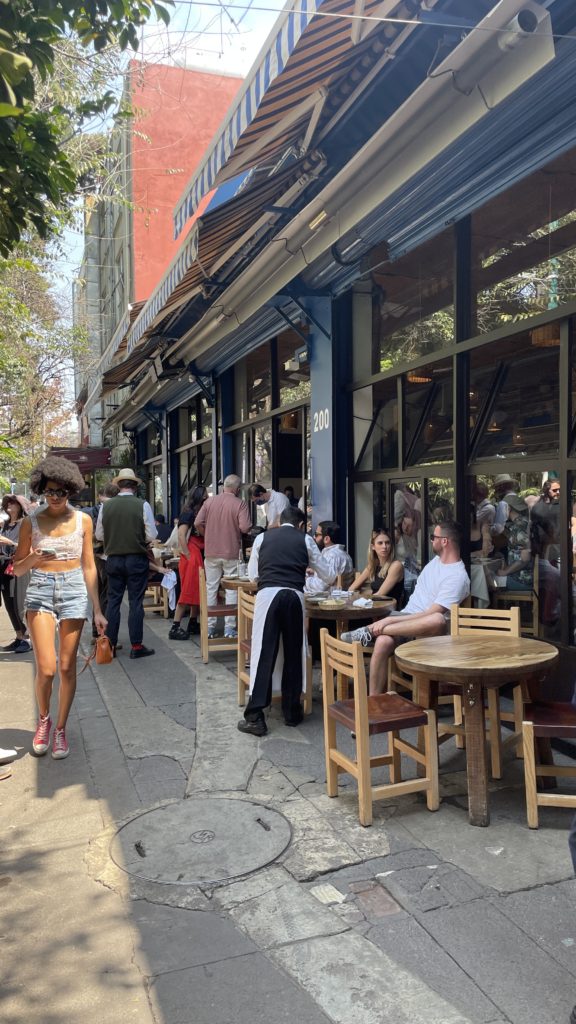 Contramar
This seafood restaurant is the perfect lunchtime spot. Try to book – or do what I did and get there early – and savour your meal. The interior is a home decor lover's dream with cool colours, modern art and chic styling. I sat at the bar and watched the waiters buzz around serving all the locals and tourists. You can order half portions too so you can try a few dishes.
You have to try their Ceviches – which is perfection on a plate! Book here.
Licoreria Limantour
A lively bar that gets ranked as the 17th best in the world. It's fun at night as musicians come along and play music at your tables. Full of hipsters – it's the place to hang out with the cool kids of Mexico City. Be warned the cocktails are pricey and pokey!
Comedor Lucerna
After you have been to see the Lucha Libre you have to walk to this little canteen. It's a hip spot and the deco is so Mexican (think bright colours, art and funky interior). You can order different food from the various little sellers inside. And it's cheap too. I had the fish tacos. Yum! See here.
Samantha Santa Hoja – yoga studio and amazing coffee shop
Around the corner from The Blue House, is this calm little coffee shop. it's the perfect stop for brunch and a hot drink, before you explore the area. They also have a yoga studio on site.
Quentin Cafe
You need to explore the Amsterdam areas, and you will trip over so many coffee shops. Quentin was reccomened to me by a local and it is a cool little spot. The decor is minimal with concrete flooring, and a hideaway seated area at the back. Make sure you look up in the hallway to see the gorillas artwork suspended from the ceiling. Read more here.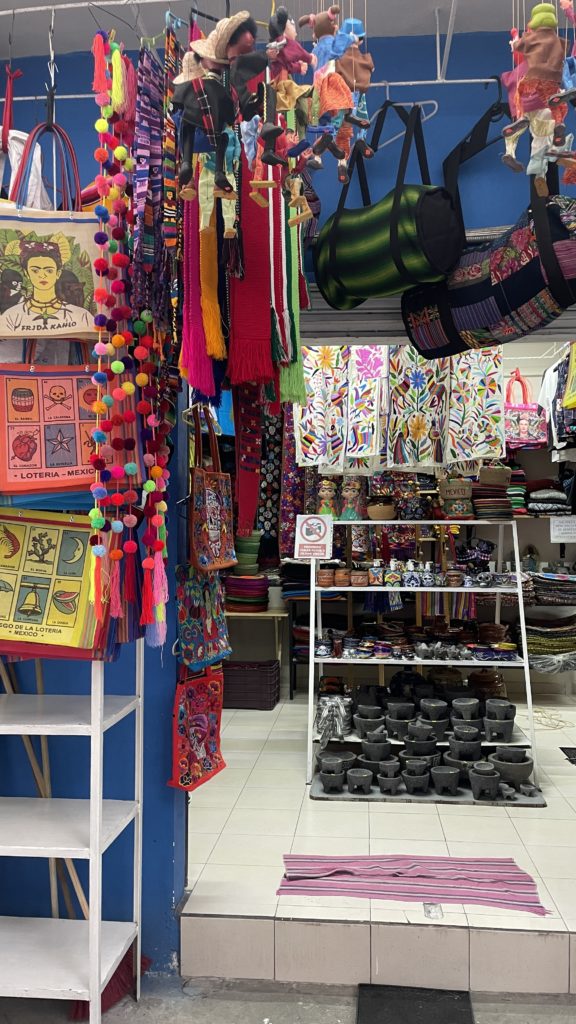 SHOPPING
Mexico City is fabulous for shopping – from vintage shops to flea markets, craft emporiums, street sellers to big department stores. If you want to shop for crafts, clothing, textiles or ceramics, then Mexico City has it all.
Coyacan market
This was my favourite local market for a good mix fo everything. It's round the corner from The Blue House so you can make it part of your visit. They have little eateries inside so you can stop for tacos when you have finished shopping. Check it out here.
Boutique Y Bazar Retro
Round the corner from Coyacan market is this cute vintage clothing and furniture store. The clothes were such good quality and a good prices too. The homeware department will break your heart as you'll want to buy all their retro furniture from thr 60s and 70s.
Goodbye Folk Vintage Clothing
Uber cool vintage shop with band t-shirts, and reworked vintage clothing that you'll drool over. Spread over a few floors the shop as s much good vintage. Click here.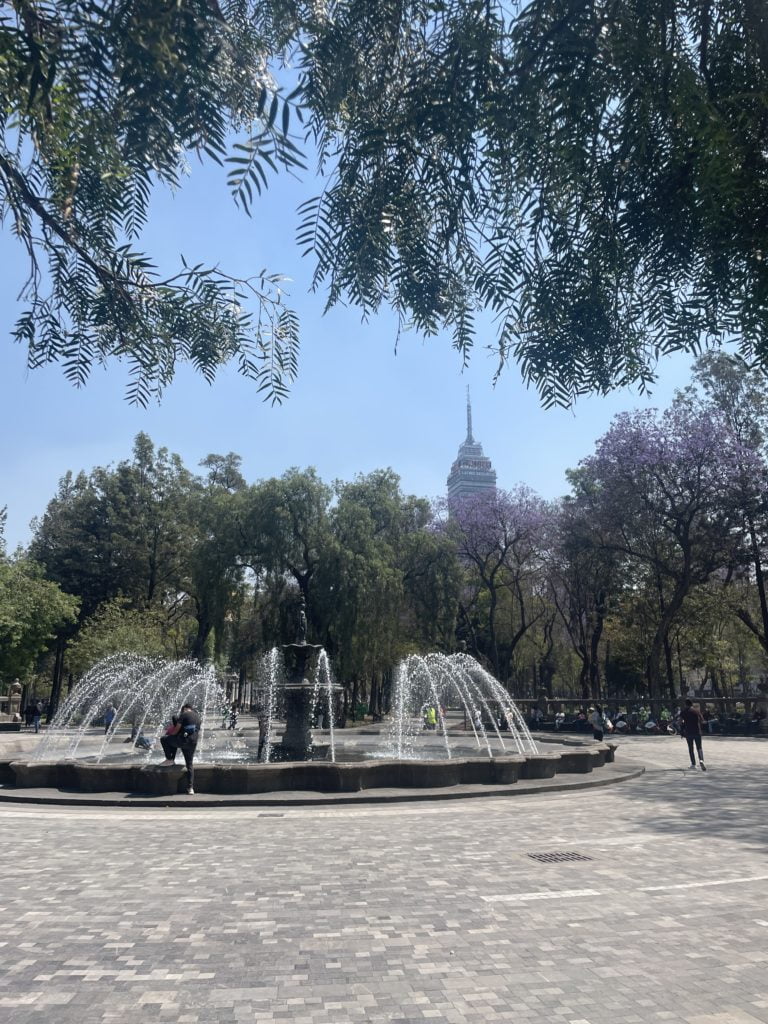 If you are planning your trip to Mexico, then check out my Mexico Planning Guide post which is packed with advice on what you need to do before you fly.
I'm going to write an in depth post of where I stayed by the coast in a few weeks. So make sure you stop by. I've also got lots of my trip share on my instagram account @maxinebradystyling if you look at my highlights section and look for "Mexico City" you can explore my trip in more detail! Enjoy.
Before you go – make sure you read my post MEXICO TRAVEL GUIDE: EVERYTHING YOU NEED TO KNOW it's my guide to planning your Mexico trip and it's packed full of tips and tricks.
What I want to know is, when are you booking your Mexico City adventure? Let me know below.
Maxine