Today, I want to take you back in time to a shoot I did in the Middle East for the Barr Al Jassah Shangri-La styling their 5 Star luxury hotel in Muscat, Oman.
One of the best parts of my job is the exciting opportunities it can bring. During my 20-year long career I have styled out in New York, New Zealand, Australia and South Africa (to name a few). In 2019, I was asked to style a luxury hotel for the Shangri-La group in Muscat, Oman.
Despite my years of travelling, I've never been to the Middle East before so this was an amazing chance to explore an area of the world that was unknown to me. And stay in a 5 Star resort too. As you can see from my photos, the hotel was stunning. With lots of traditional touches that made it feel so luxurious and special.
In this post I'm sharing my photo I took behind the scenes on the shoot to show you what it is like to be an interior stylist working for a world famous hotel chain. Come take a look!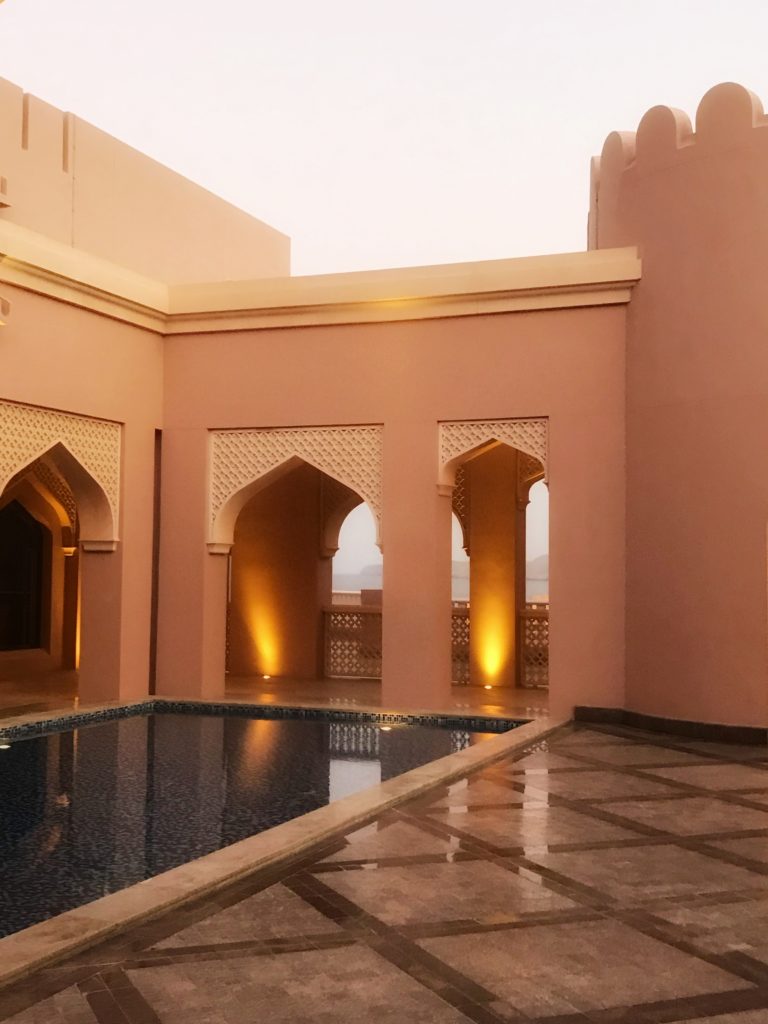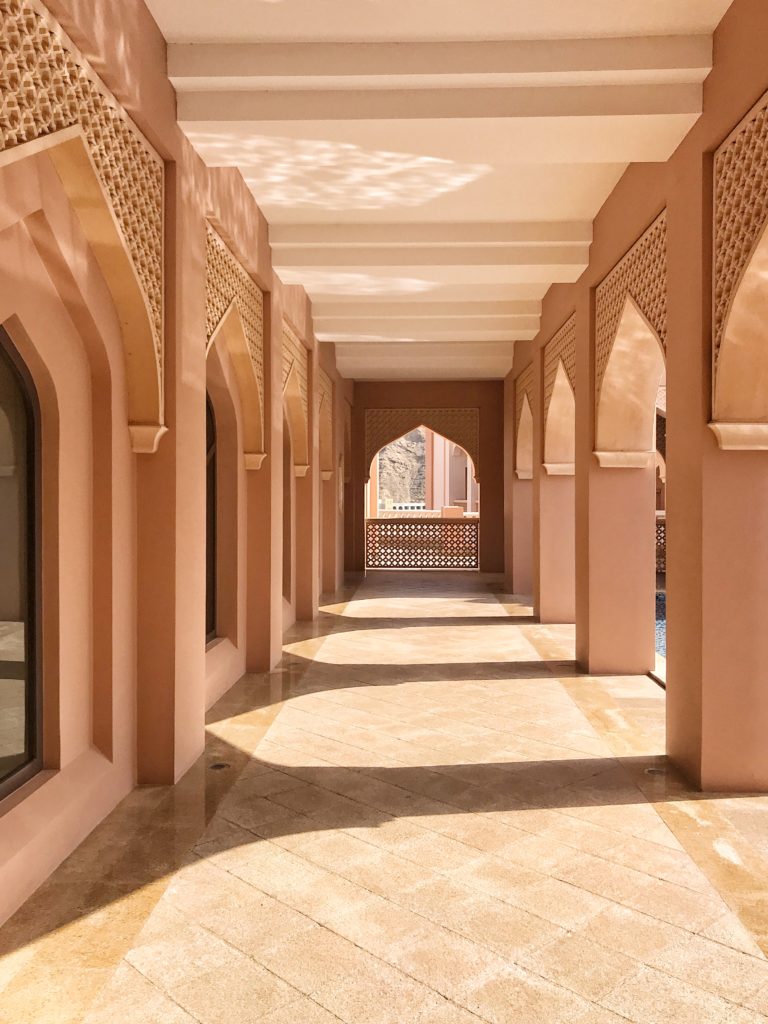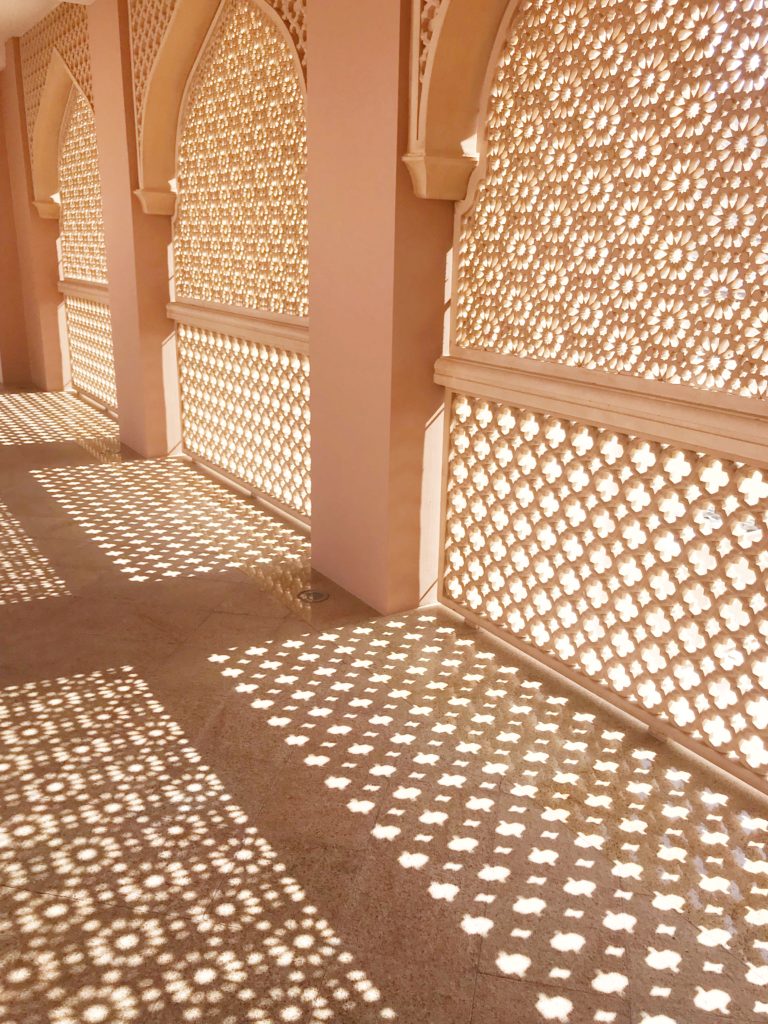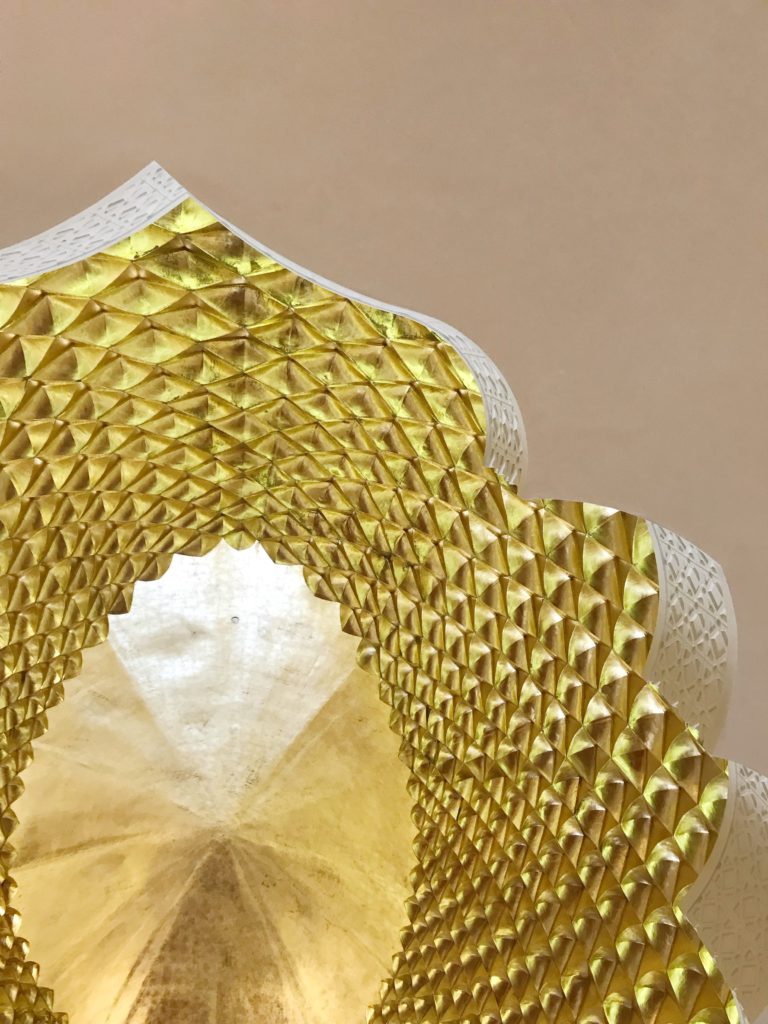 Styling for the Shangri-La shoot
The brief was to showcase all the exclusive experiences the resort offers – from sunrise surfing, to lazy pool-side lunches and candle lit dinning on a cliff top over looking the sea.
Before I flew out there, my role was to source all the props for the shoot including designer clothes, beach accessories and swimsuits. I packed six suitcases of props that I squeezed into a taxi to Gatwick before flying out to Muscat in Oman.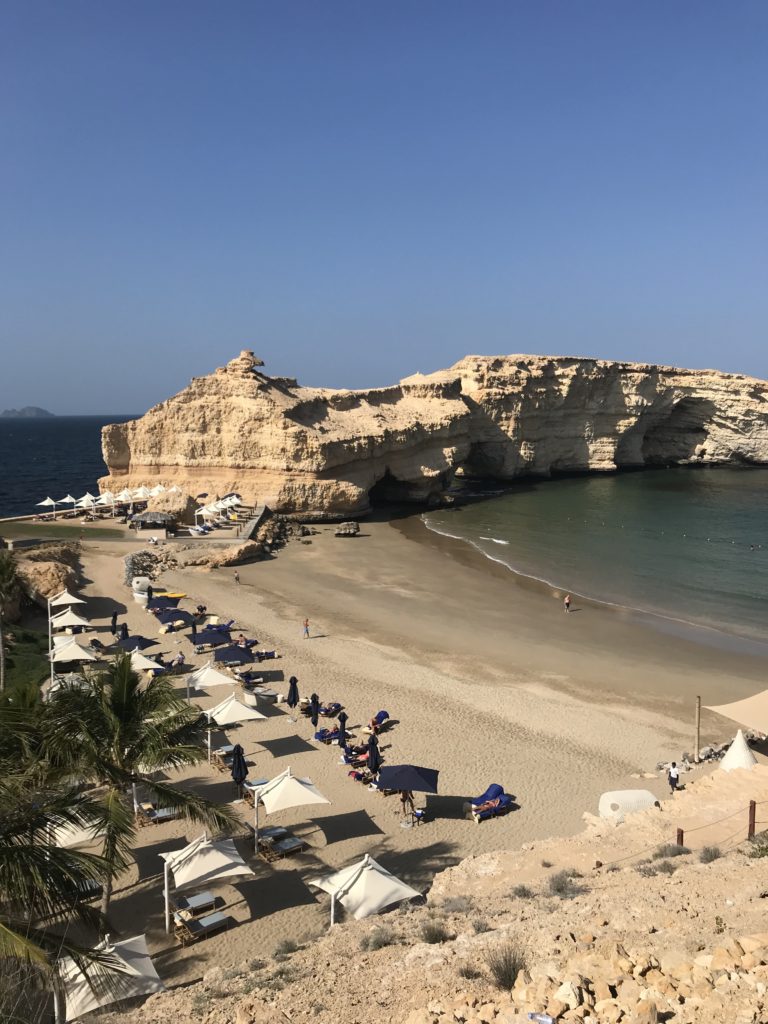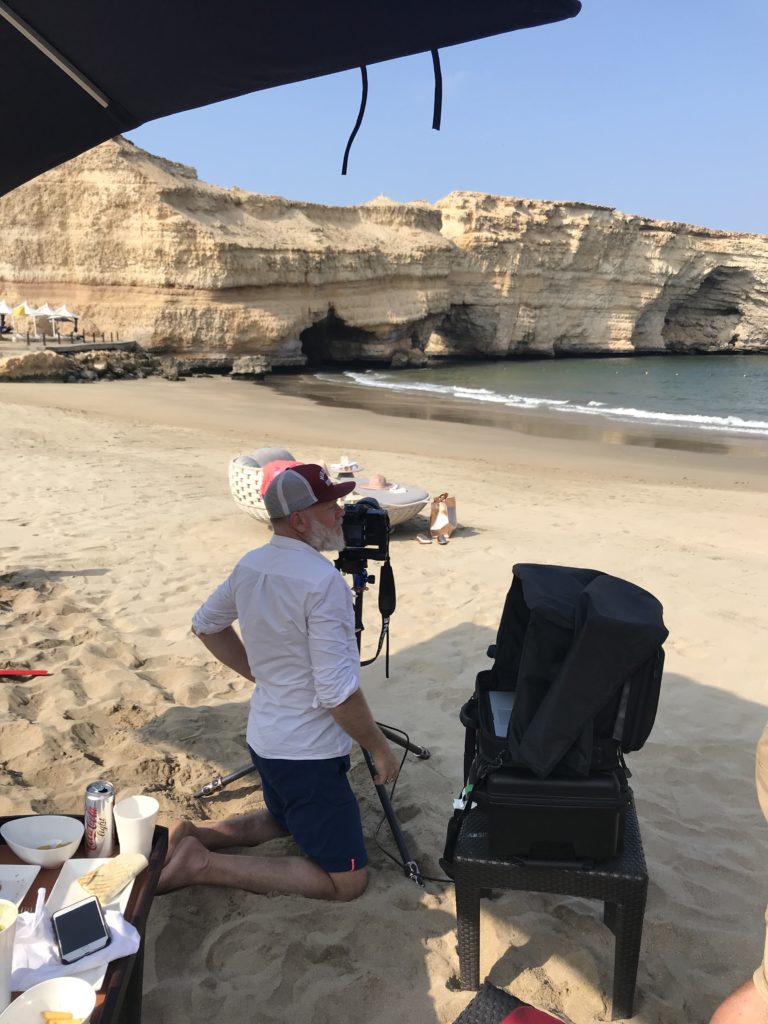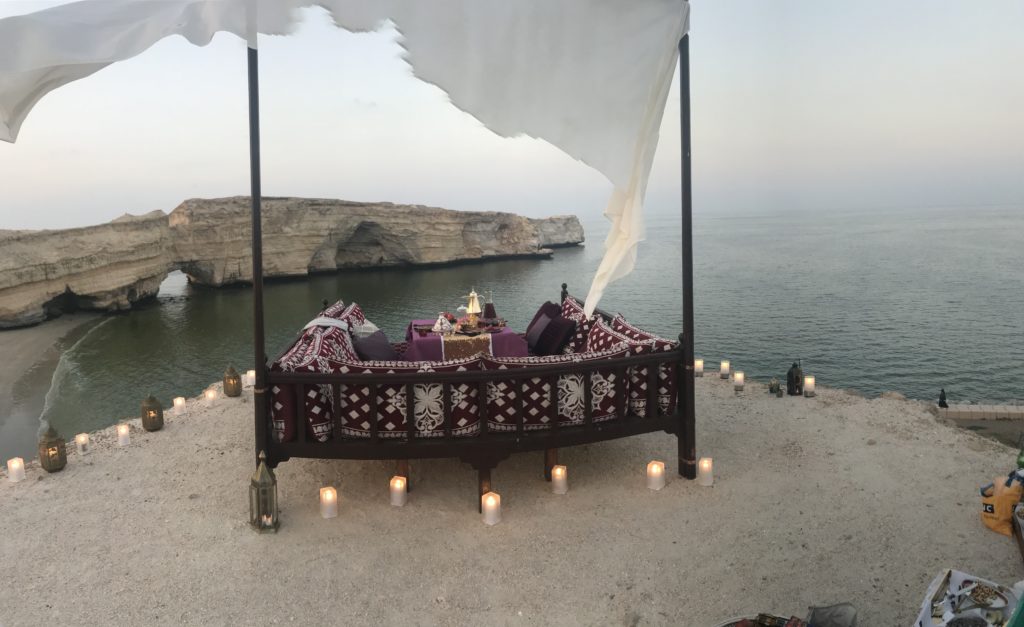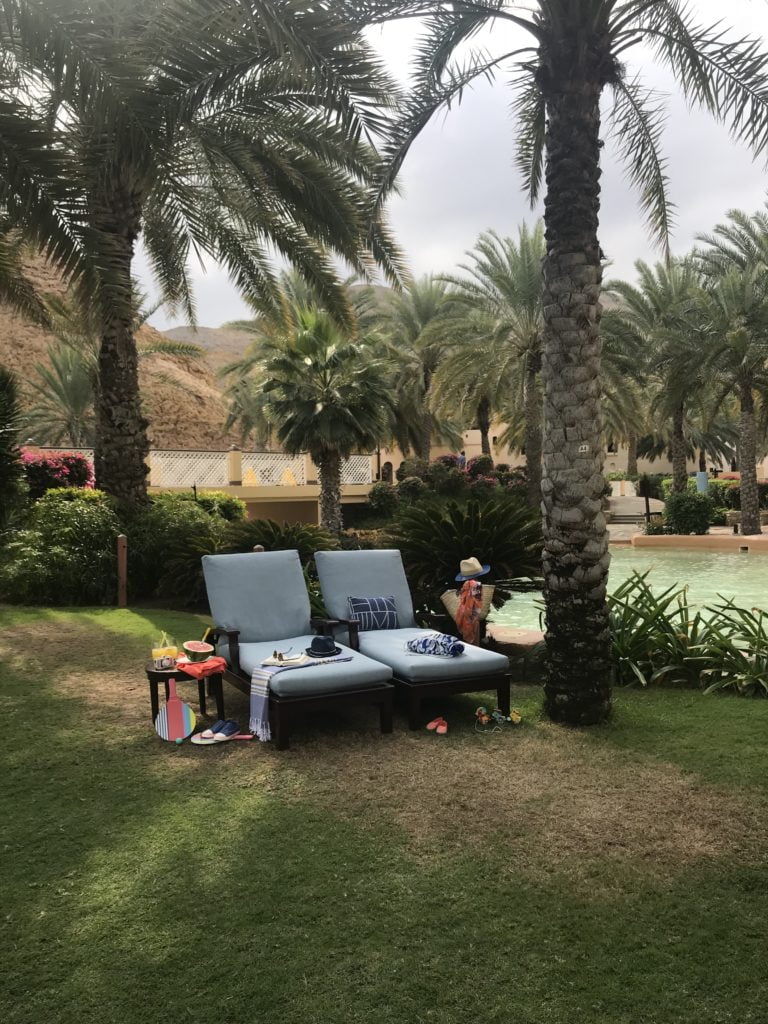 On Location at the Hotel in Oman
On location – the days were long! Our small team was up before sunrise to shoot the surf school and worked until around mid-night shooting the dining set up. We had lots of shots to do in less than 3 days which was a challenge to say the least.
As well as bring my own props, I had to source props like linens, tables, lamps and chairs from the hotel. I got to go behind the scenes at this fancy hotel, rummaging around in their storage cupboards and units to pull together all the items I needed. I wanted to use local materials like woven fabrics, woods and colours in my styling to reflect the traditional culture you would find in Shangri-La hotel in Oman. So many beautiful textures!
Then a golf buggy would whizz me across the hotel to the areas I was styling. I think in the 3 days I was averaging around 20 miles a day walking around this huge resort in the heat.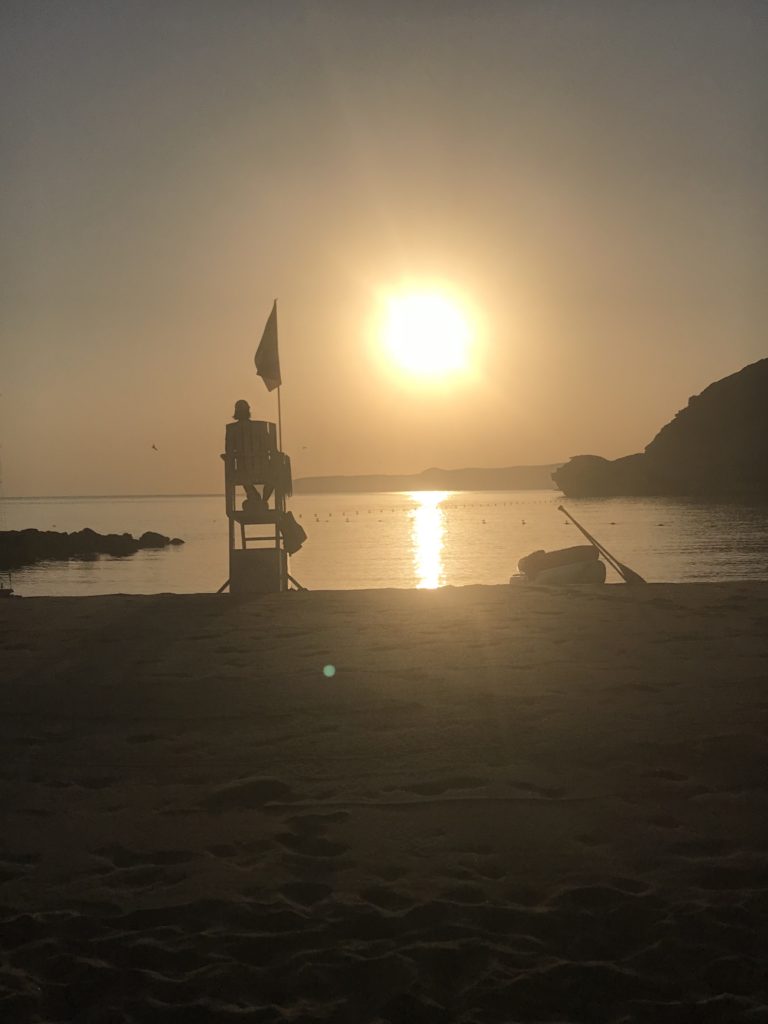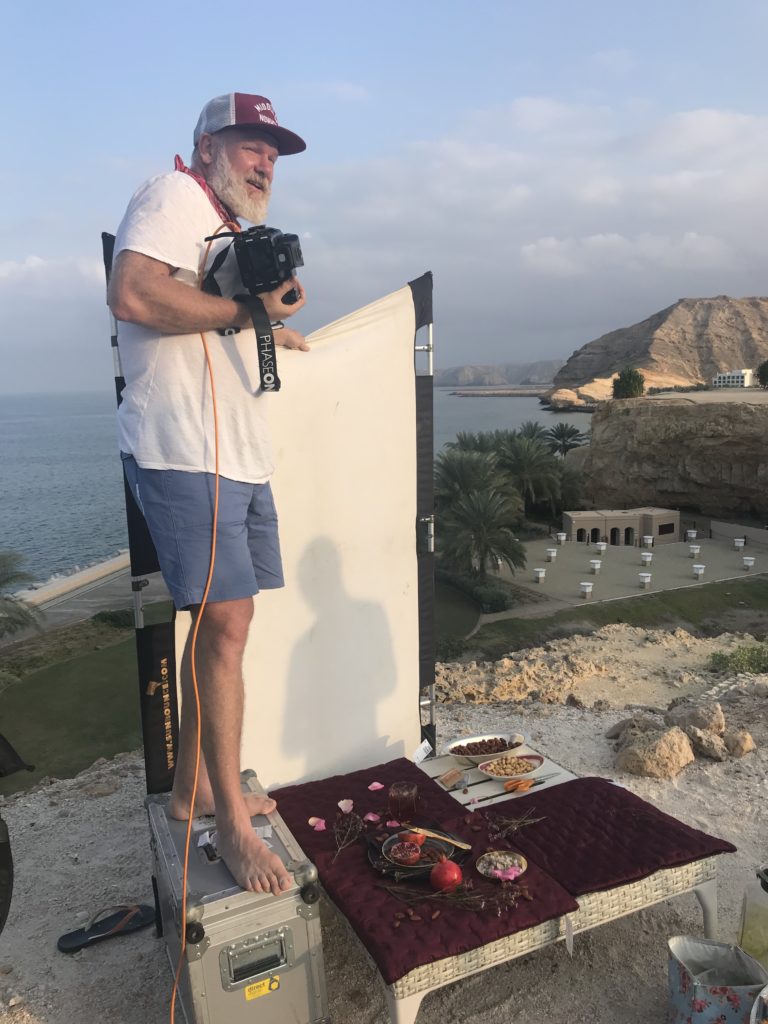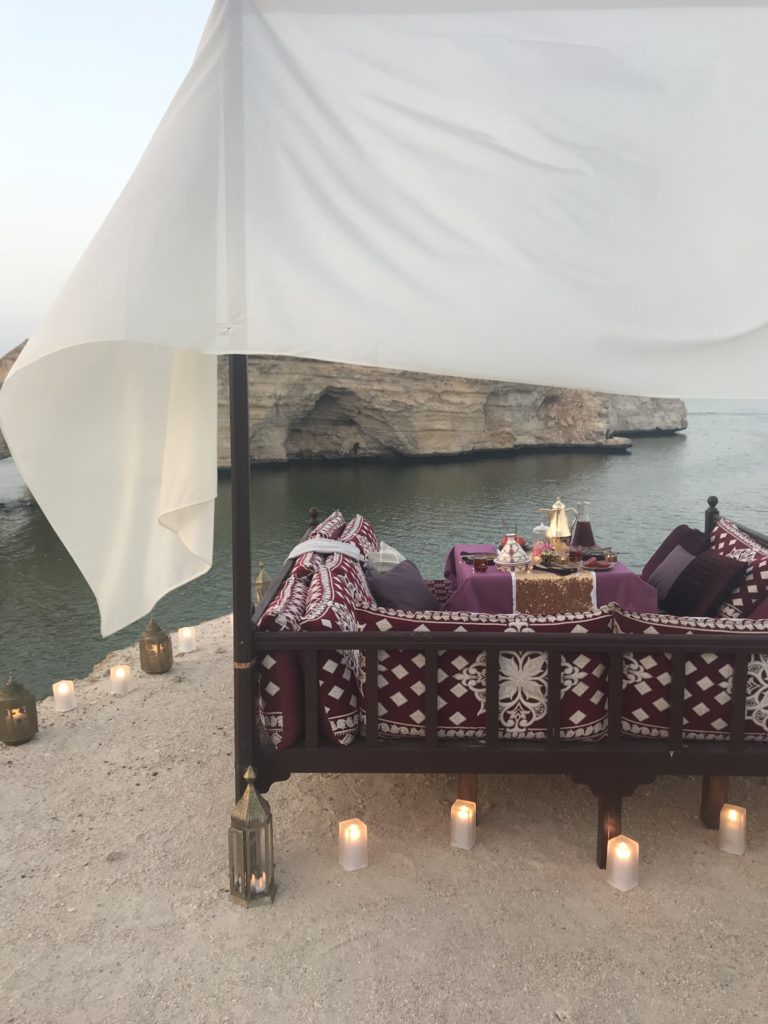 One challenge was not to disturb the guests with our shoot. That was tricky as we were shooting the beach and dining areas at peak time. Lots of guests were curious as to we were doing and we provided entertainment to them as they watched me comb the beach smooth using my hands. Or lighting 100s of candles in the breeze. The staff were amazing – with the housekeep team doing all the ironing for me.
The shots were used to promote the hotel to European guests and visually explain what this hotel offers to guests during their stay. We even met the owner of the hotel one day! He was so impressed with our props and how quickly we worked in challenging conditions.
I love this side of my job – styling sets in unusual locations, and creating images that tell a story.
If you're looking to commission a shoot for your brand, please get in touch. I can help style your products for press & pr, and for digital use. To view my portfolio click here.