My old boiler was so crummy. We had to cranked it up to the MAX to generate enough heat to melt an ice cube. Half the radiators in the house didn't work. We had enough hot water for one bath a day. That's why this summer, I booked in British Gas to replace my boiler and update my radiators. This is my home's first major renovation and from this experience I took away 7 key DIY lessons.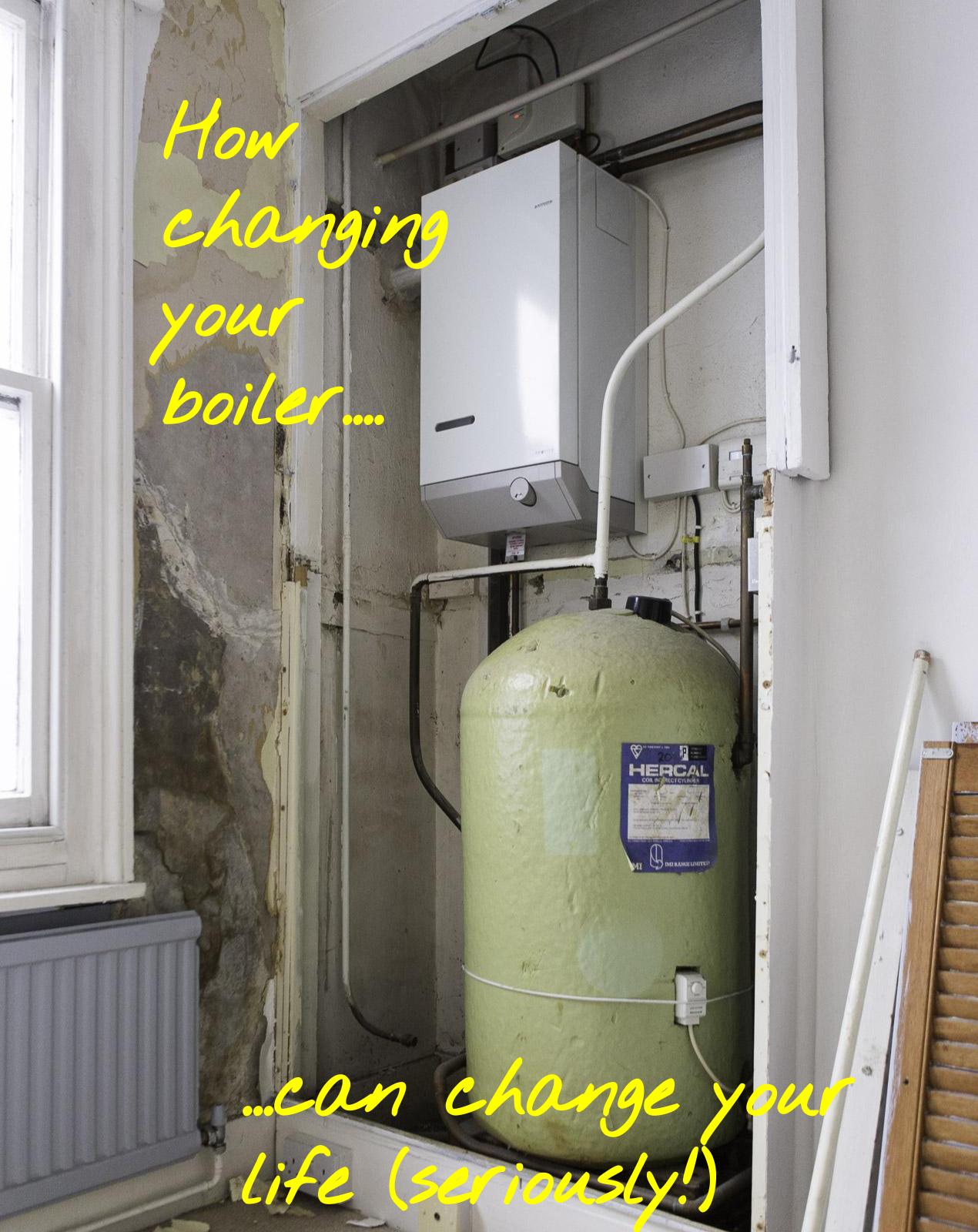 1# A fixed price win
I get totally overwhelmed when getting in workmen to quote for works – who to pick? Can you trust their quote? Will they do a good job? That is the major reason I picked British Gas. I loved that their quote was fixed. When they started to install the boiler, they hit a block at every point – from carpets super-glued to the floor, to concrete blocks where the overflow pipe needed to go and lots of the leaking pipework needed replacing. My house threw everything at them! These complications forced the job to run over by two days, but they absorbed that cost. As I'm doing a home reno on a tight budget, this was one less money-worry I had to budget for.  And as a natural born worrier, I liked that HomeCare2000 was included in the quote, which is an aftercare package to service and repair the boiler in the first year if needed (hopefully not)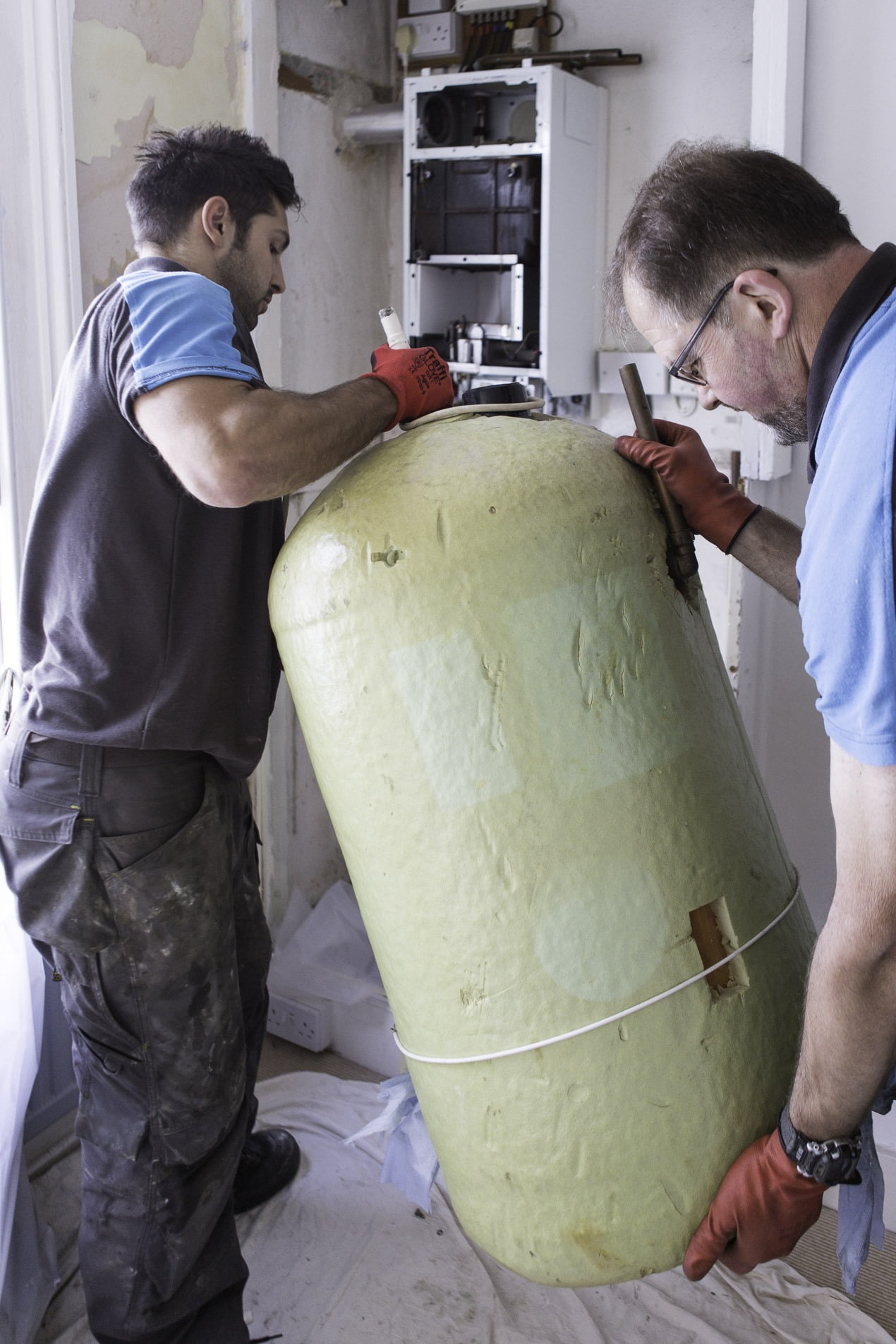 2# Neat freak rule.
I'm so OCD about my house being tidy. Before the guys came round to fit my boiler, I packed away all my china and trinkets, we dismantled the beds in both rooms, packed away Jonathan's desk and my dining table, then shoved as much as we could in the attic and in our bedroom. The engineers were so impressed! Packing things out the way means less work for them to do and a clear space for them to work in. They left the home really tidy and arranged for rubbish to be collected from outside the house – although I did rummage through the bins to salvage some of the old copper pipping to use in the garden for plant supports.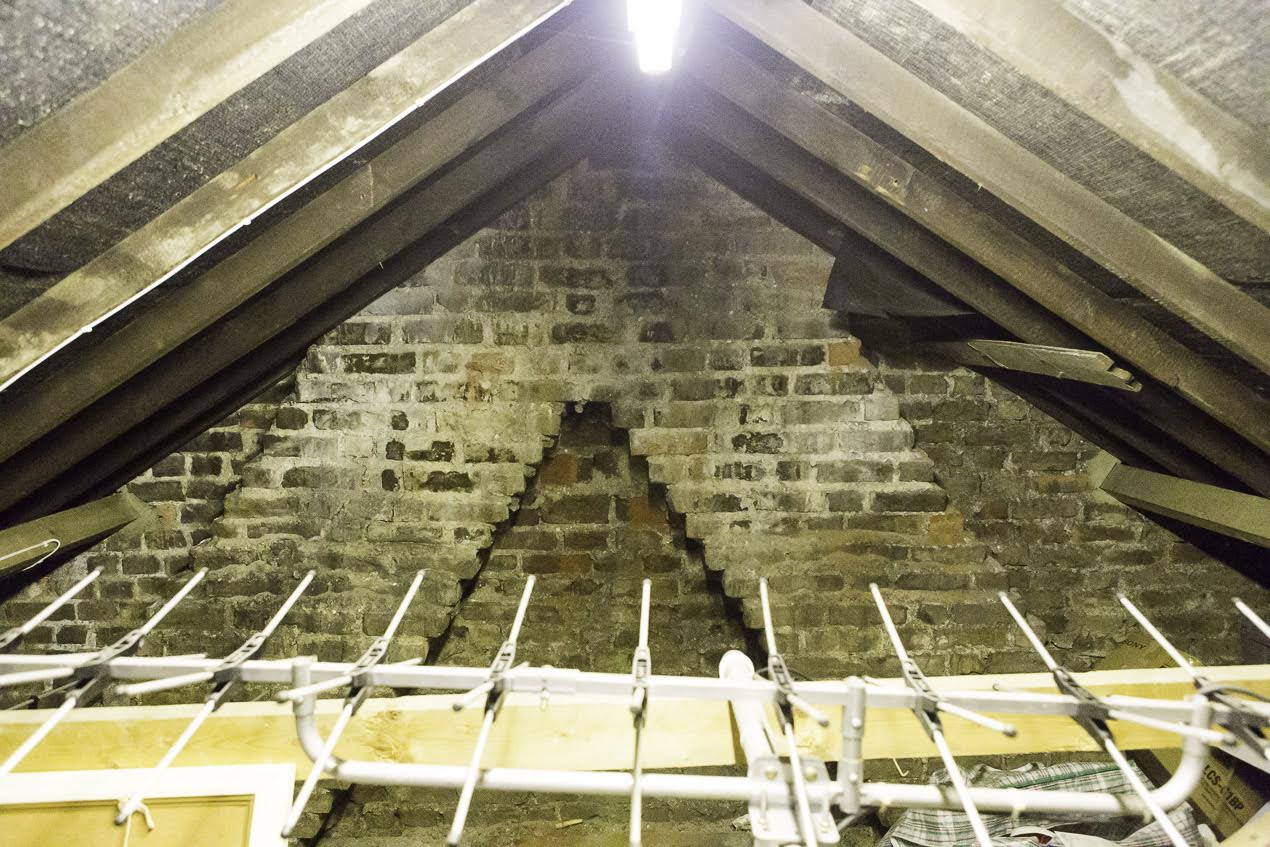 3# Summer was made for renovations
Getting my heating system updated in summer had to be one of my best ideas ever. It's been pretty warm weather, so we don't need to have the heating on. With the sun out, I could cope much better without hot water for a day or two*. It was far less disruptive then getting it installed at the start of winter, when the house would have been freezing cold. I didn't have to wait very long for my British Gas Heating Advisor engineer appointment (the start of winter is their busiest time of year). And at the end of each day, when the engineers headed home, Jonathan and I had lots of daylight to strip and paint the walls ready for the new radiators to be installed.
*I still stayed at my mum's each night as I need a hot shower in the morning.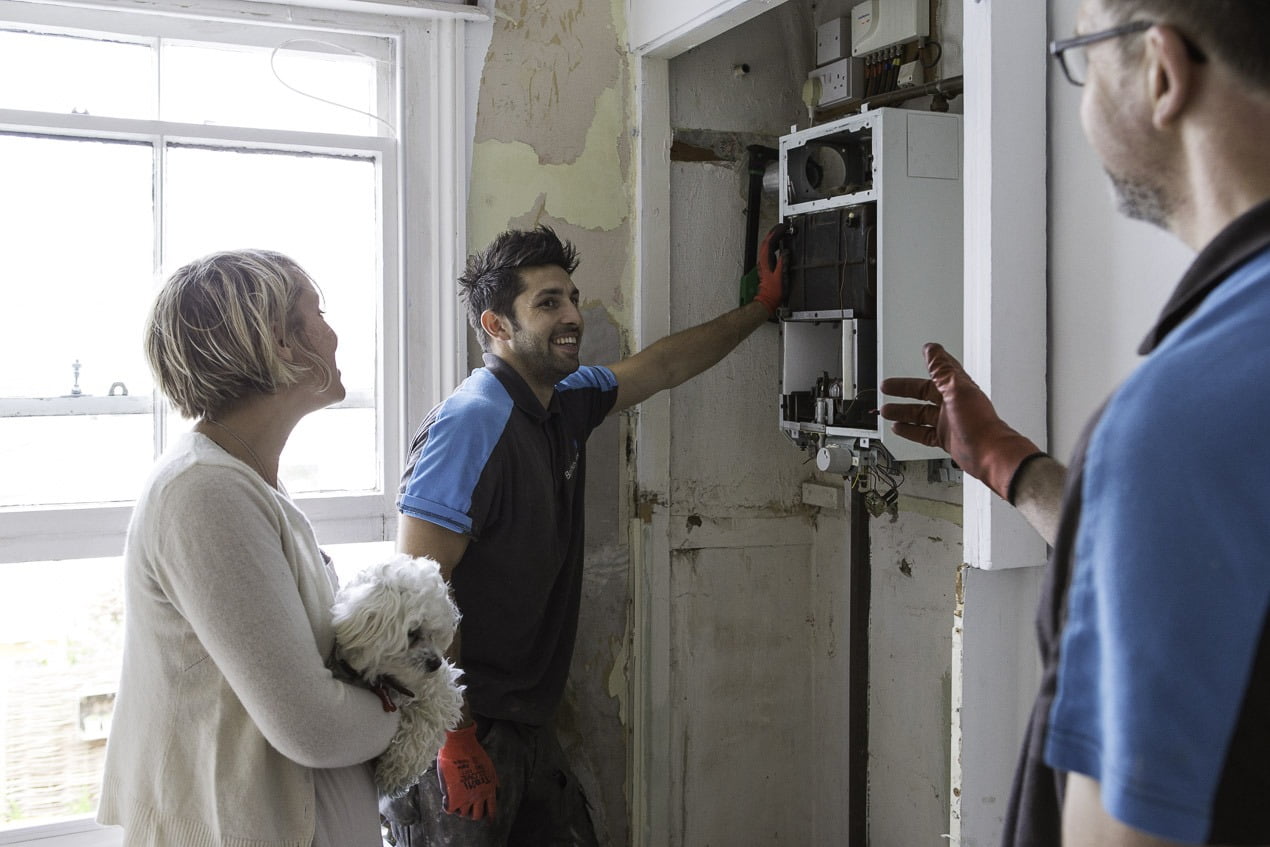 4# My home revealed its history
As the works went on, we peeled back the layers of my home. Lifting up the floorboards to get at the pipework, we could see the chalk earth that my house was built on, less than eight inches off the ground. The engineers showed me slabs of slate under the joists that were the Victorians' idea of damp prevention. As we took off the old radiators, we discovered layers of hand-painted wallpapers from the 1940s and 50s – I've kept scraps as a memento. A huge chunk of plaster fell off when we removed the living room radiator, revealing the original brickwork  (luckily, we're knocking this wall down next month, so no panic). I got to know my house from the inside out.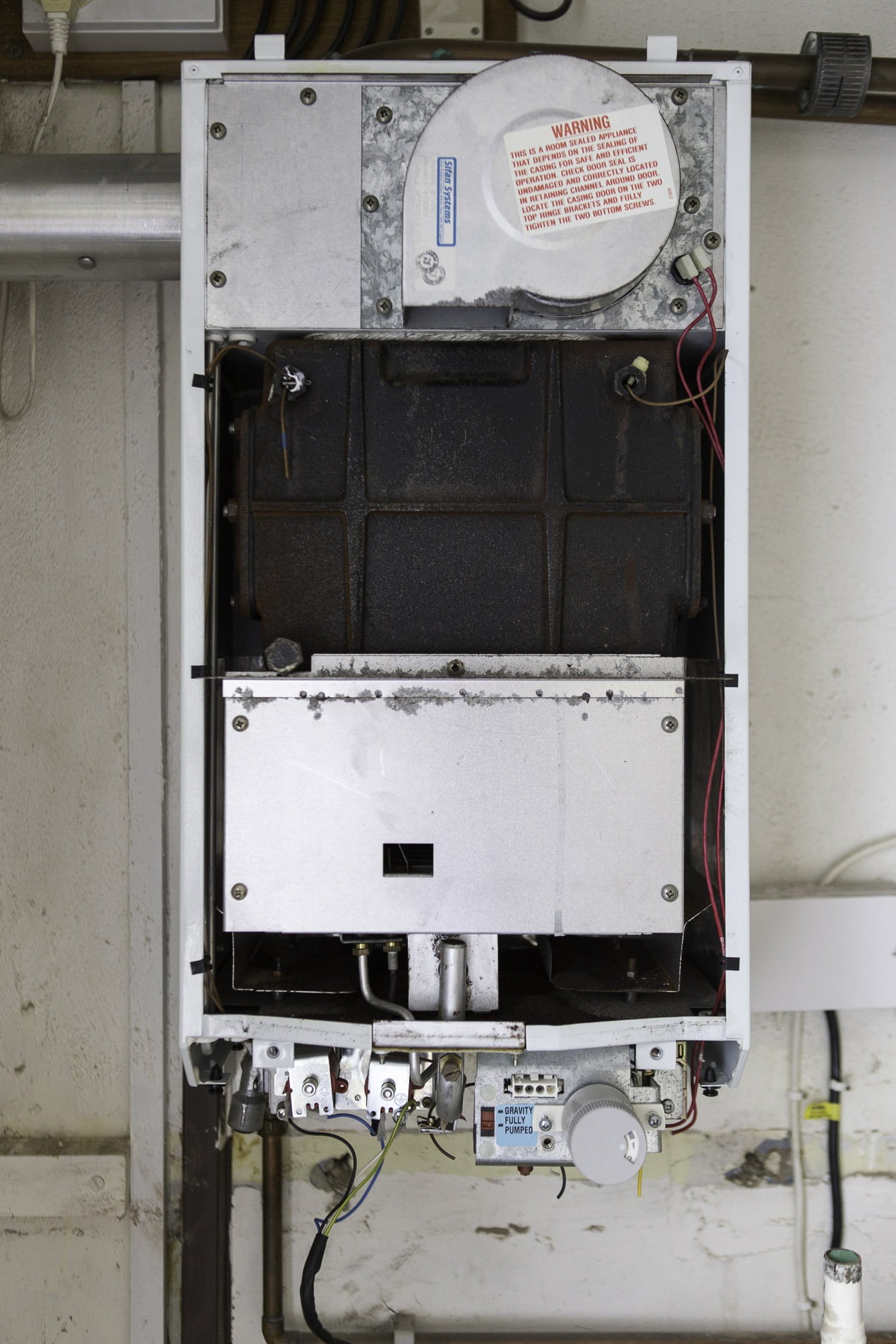 5# Radiators are the best
I never thought I could love radiators the way I love my Mode rads by Vogue – all five of them. I keep taking Instagram photos to show them off! Not only do they look like vintage ones (so me), but they pump out heat like no one's business. When researching radiators,(yes, I'm a heat geek) I found this handy little tool to calculate the output of my new radiators against the size of the room. What I discovered is that doesn't matter how brilliant your new boiler is – if your radiators are not big enough for the room, you're never going to have a cosy home. My British Gas Advisor, Chris, checked my radiator selection for me, and suggested that beefed up the size of my radiators in some of the rooms, and had one extra one in the dining room. Despite all of this, I still got in a right pickle over the sizes – luckily he checked my order before I placed it online. My fav radiator is in the dining room, which is also my home office – it looks so smart and adds something to the space. Now I don't have to wear layer after layer of jumpers and thermals to keep me from freezing in here!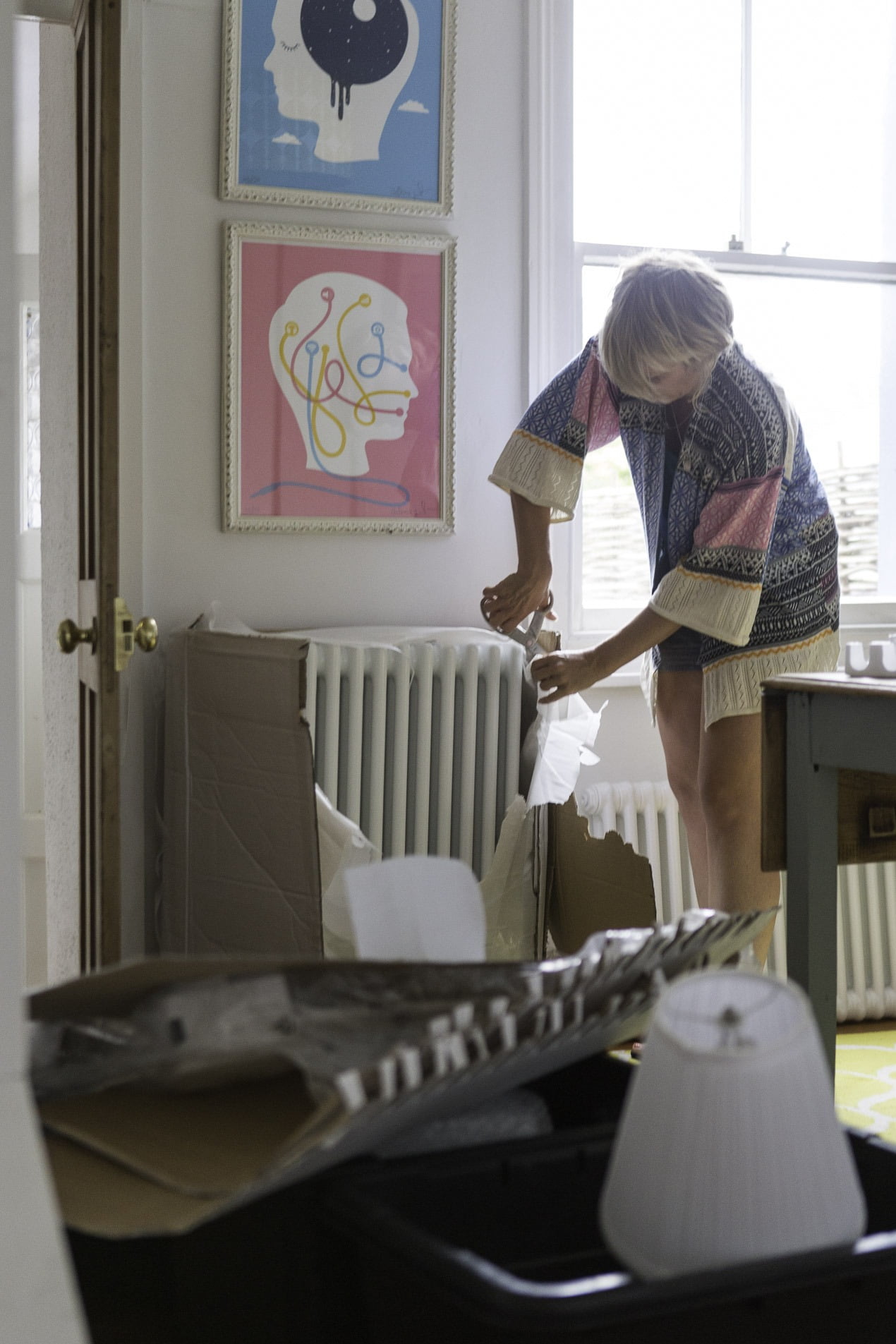 6#  Clever with our space 
In a tiny, tiny, tiny house like mine, every single scrap of space is needed. Jonathan & I have so much stuff between us and only one cupboard in the bedroom. My 1990s boiler had a huge water tank which took up an alcove in the spare room. With it gone we can get cupboards fitted flush to the fireplace and we've gained additional storage space – WOOP. Handy for when we turn this room into Jonathan's full-time office. I've started a Pinterest board for the room, and we've got paint brushes at the ready.
Follow WeLoveHomeBlog.com's board [Rooms] Home office on Pinterest.
We also got two of the radiators, which took up tonnes of room, moved to under the bay windows. Now we can be more creative where we put our furniture as we have more walls to play with.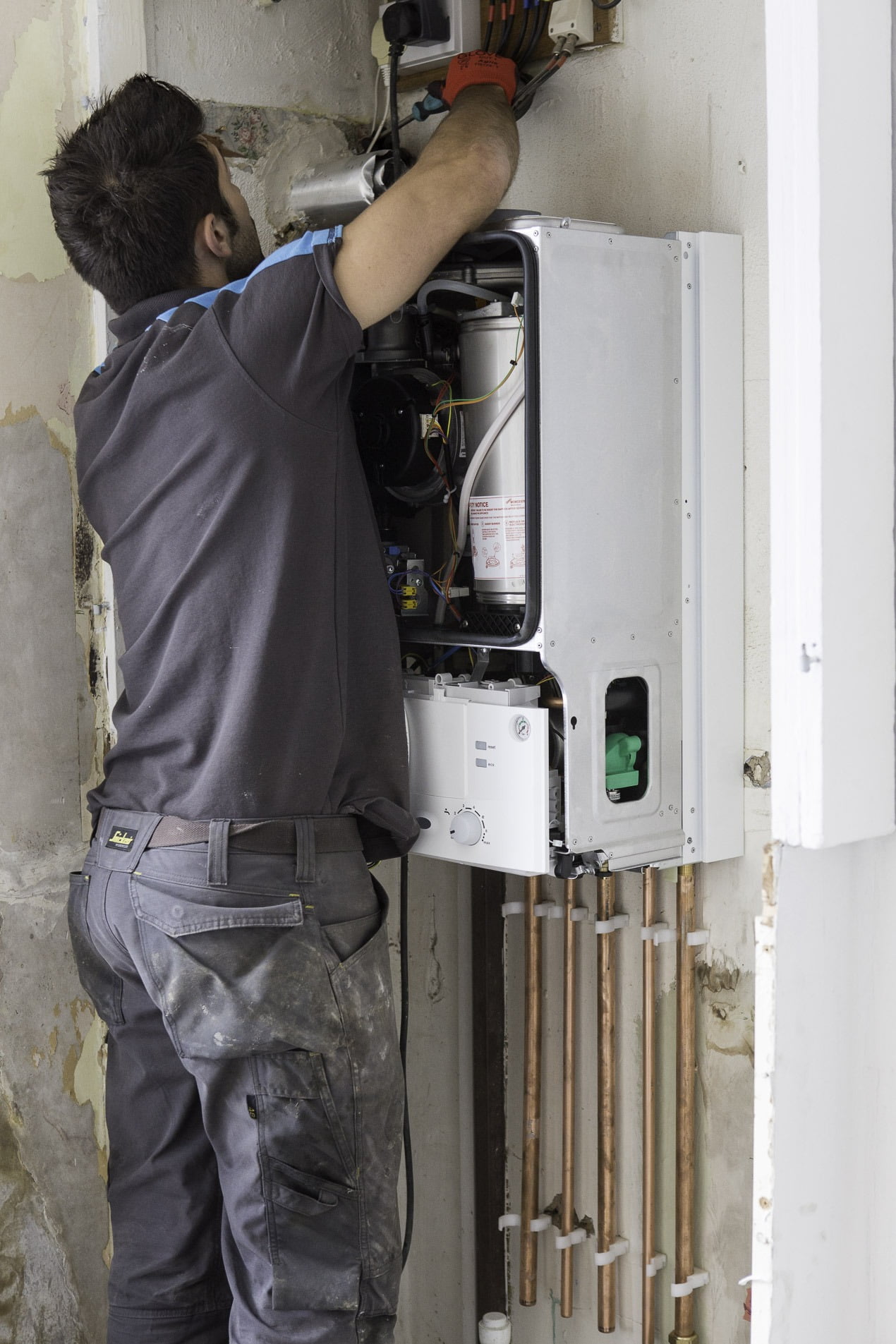 7# Smart gadgets save money
My 1990s immersion heater (nope – I didn't know what that meant either before moving in here) was super-inefficient and expensive to run. Yep, it gave me hot water and (some) heat, but the running costs were astronomical for a house this small – £88 a month in June. When I had my money saving makeover earlier in the year, I found out a new boiler and thermostat would save me an estimated £156 a year in heating bills. Teamed with the Hive app to control my heating from my phone, my savings for the first year could be up to £310 in the first year. Using this app, I'm setting myself the goal to cut my bills this winter by a third – I'll keep you updated.
What did I learn from it all?
Something as dull as a boiler has given me some key DIY pointers for the future. I know I love a tidy builder 😉 I know that I like the security of a set quote. That apps can save you money. And I've discovered a little more about the history of my home. The install cost £4473.58 with all the trimmings. This is not a cheap or easy thing to do, so for me, it was worth doing it right. The improvement on my home will be felt most in the winter. Updating the boiler will make my home more appealing to potential buyers too, when I come to sell.
And after?
Before we tackled the heating, it was an utter pain worrying if we had enough hot water left to wash the dishes. I used to stress out if we had people to stay and we didn't have enough water for everyone to wash. After dust had settled, and the engineers had left, I ran myself the deepest hot bath I have ever had in this house.  It was lush!
I've done a little video about the central heating install so you can see what is involved. I managed to do a bit of smashing/DIY and you can meet my new radiators in the flesh.