Move over selfies – now is time time for the Tile-And-Toeies – Eh? What? Yep, you heard me right. It's snaps of your feet on a beautiful floor.  I often travel alone and I feel shy taking snaps of my face. So I started snap my twinkle toes on beautiful floors instead. With a kitchen and bathroom refit around the corner, my week has been full of tile research for the floors and walls.  I wanted to share the best shots with you. Here's my pick of the pretty patterns from around the globe.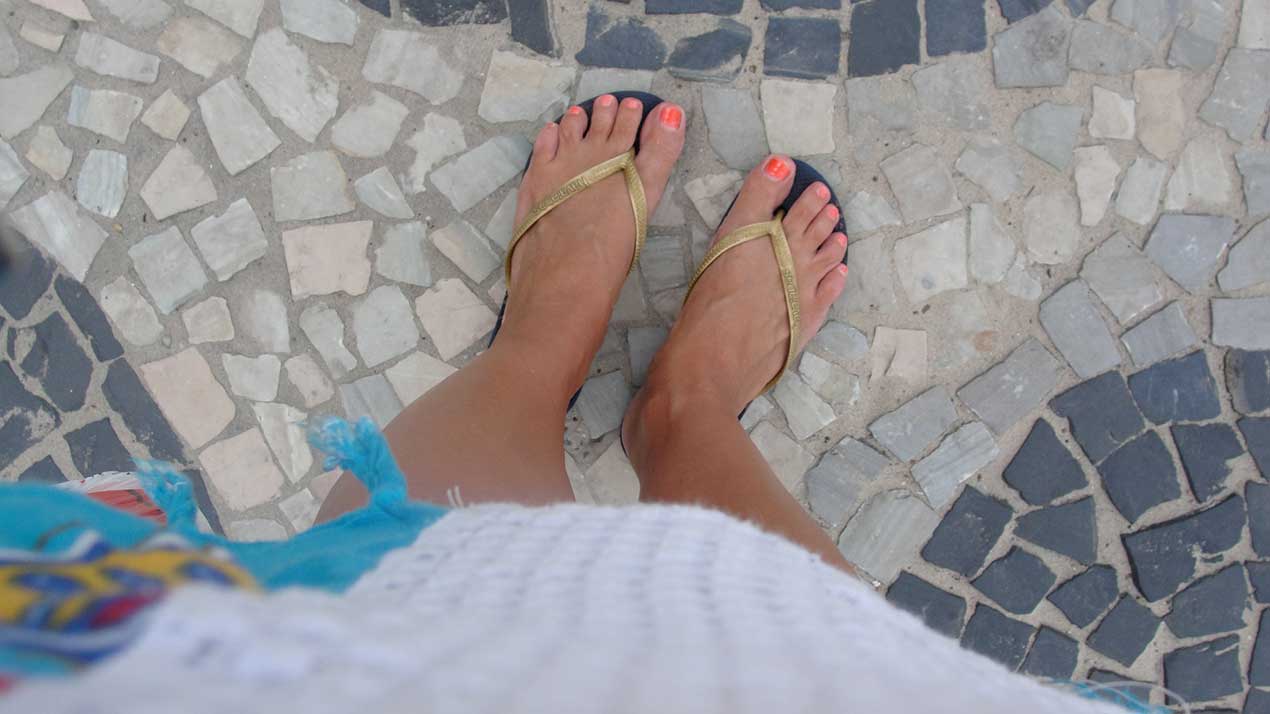 The was taken on the iconic Copacabana promenade in Rio, Brazil. It's an endless pavement of tiny black and white tiles (4 kilometres long) by famous landscape architect Roberto Burle Marx. My fondest memory of this city was walking along this walkway in the very early morning back from the favella parties along this beach walkway. Simple but very beautiful mosaics with a 1930s design. Adore.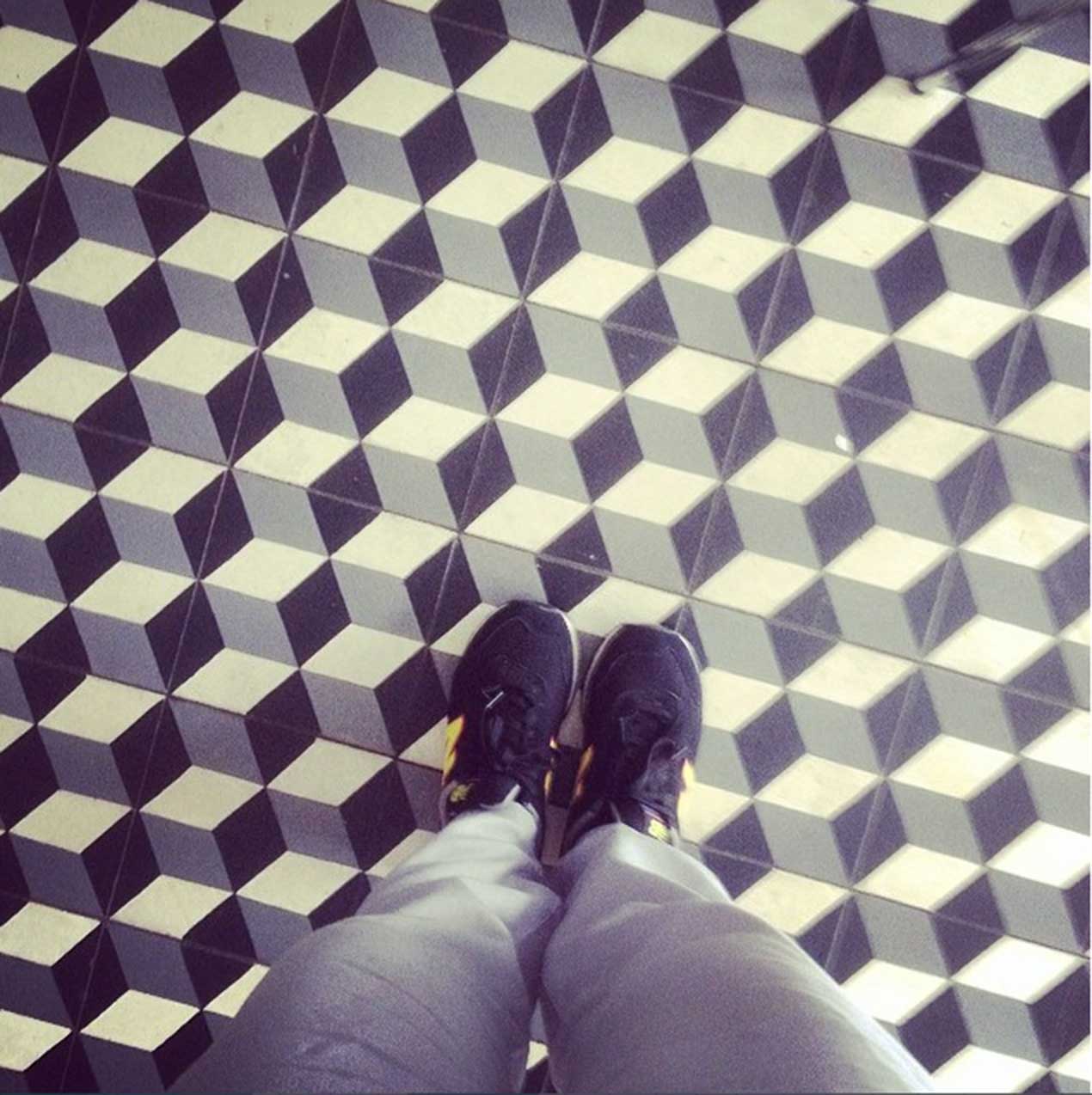 This was taken in a hotel foyer in Morocco. I think they maybe Spanish originally?  The optical illusion effect of these tiles which makes them appear 3-d. They are Jonathan's fav tile pattern which is lucky as I've earmarked similar ones for my kitchen floor  – I think they will trick the eye to make the space look bigger (and be amazing to dance on when we have house parties).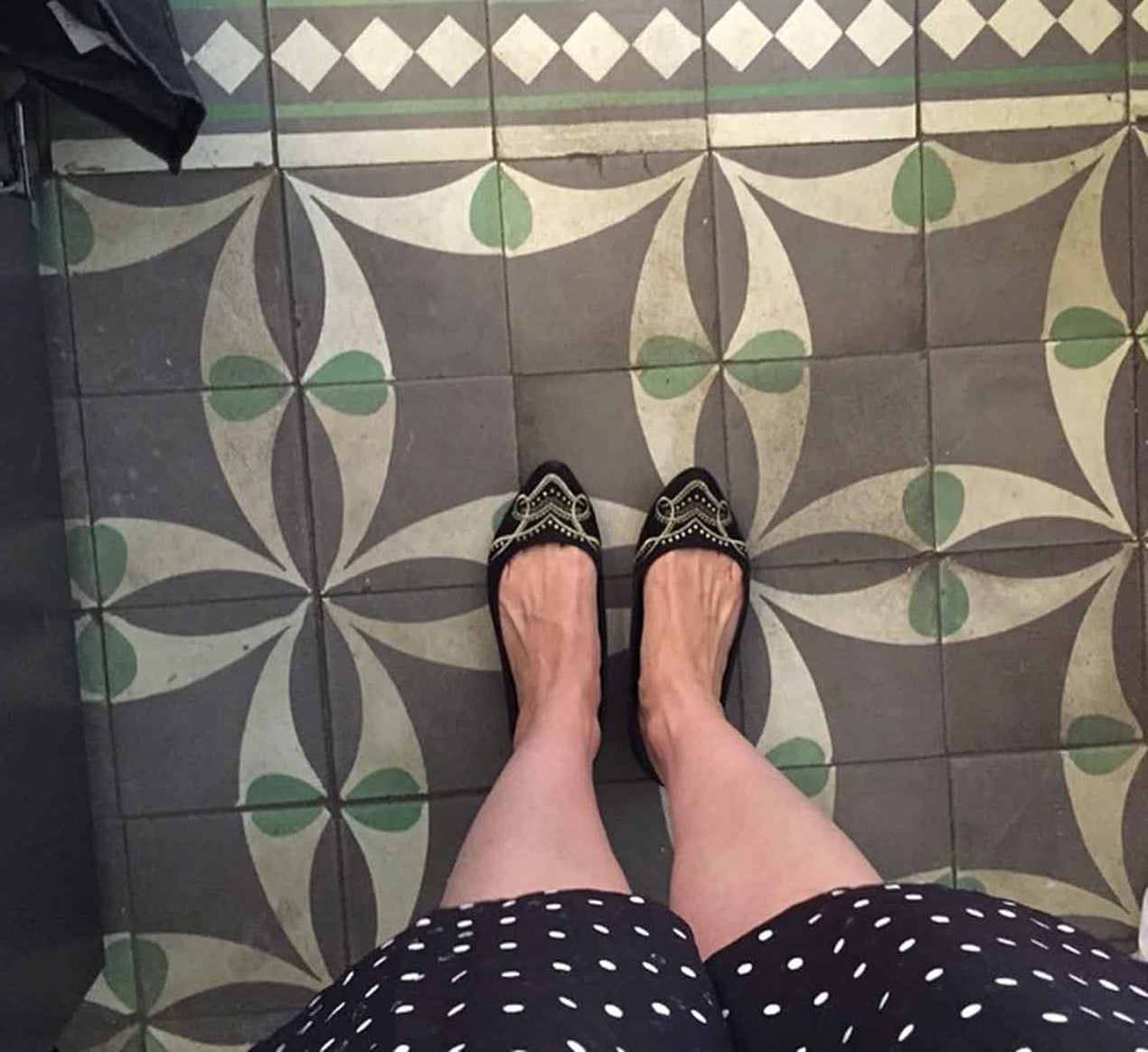 What I love about these tiles is their imperfection. Not one is the same yet together them make a wonderful (wonky) pattern. I think the are handmade and date back to the Victorians. I found these in the conservatory in the London home one of my favourite interior stylists, Marianne Cotterill – she has good taste in tiles.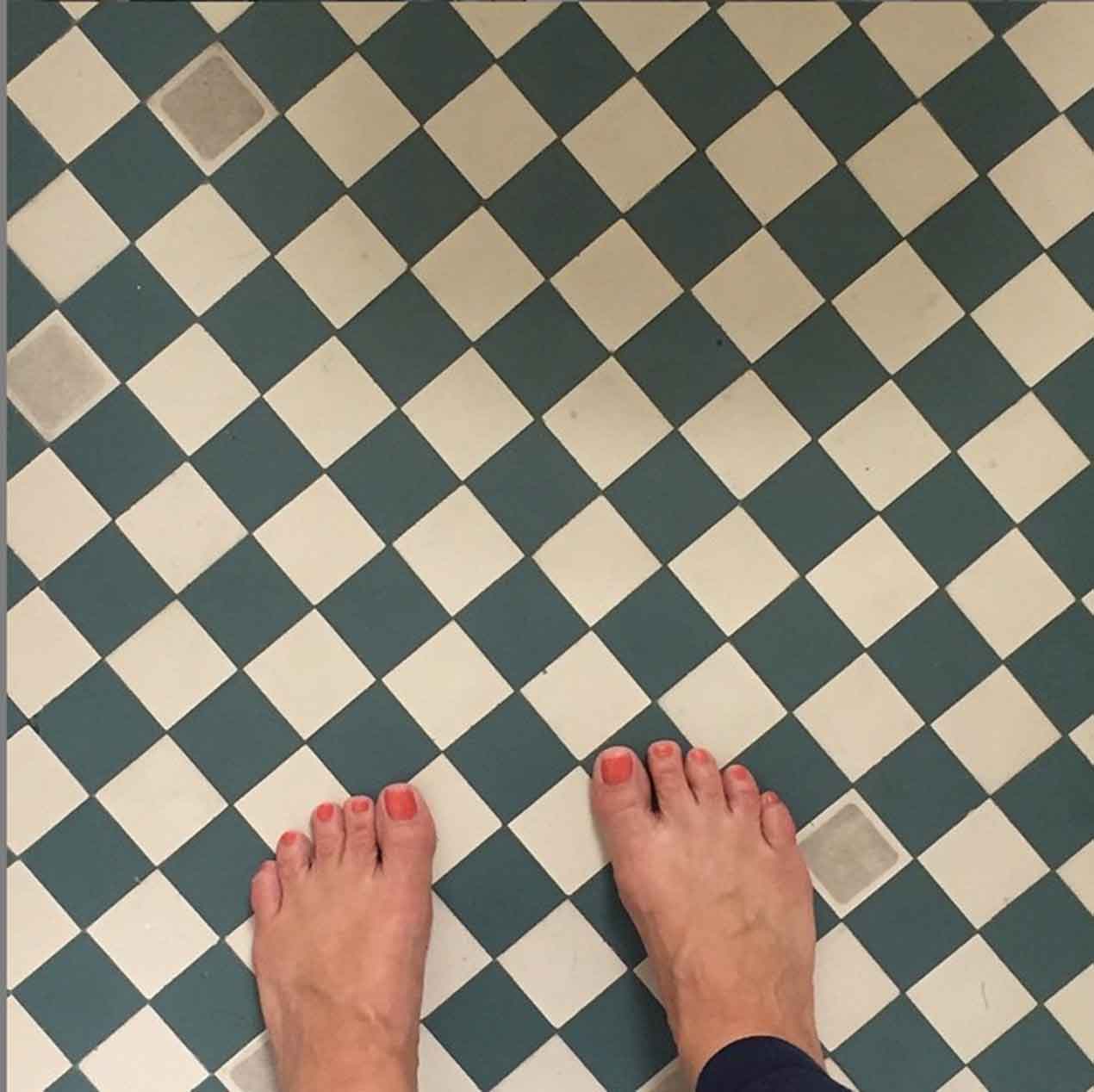 I'm naturally drawn towards black and white tiles but these green ones sorely tempted me to change that opinion. I love they are all slightly different shades. They have an art deco feel and remind me of the elegant 1920s flappers ballrooms.  Green is a warmer tone than black when mixed with off-whites, so is a bit softer. These were spotted in a Hamman spa in Istanbul – which Jonathan visited for our one year anniversary.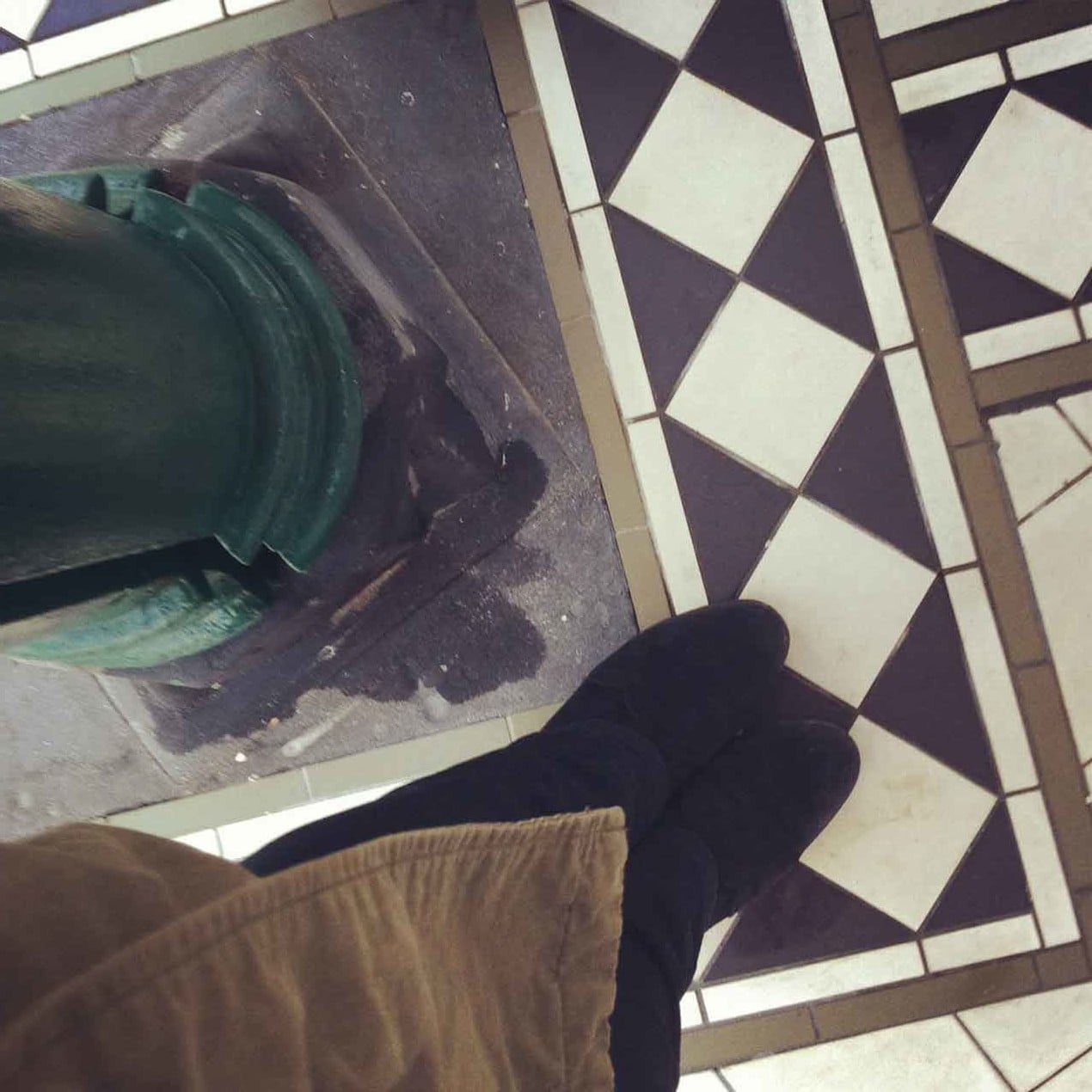 I love the layout of these tiles – the mix of squares, diamonds and rectangles. The way the design has an edge to frame the pattern is so pleasing on the eye. Found in Paris when I went for a jolly for my 30th birthday. Look how the ivy green coloured lamppost sets them off so perfectly. Nice colour combo.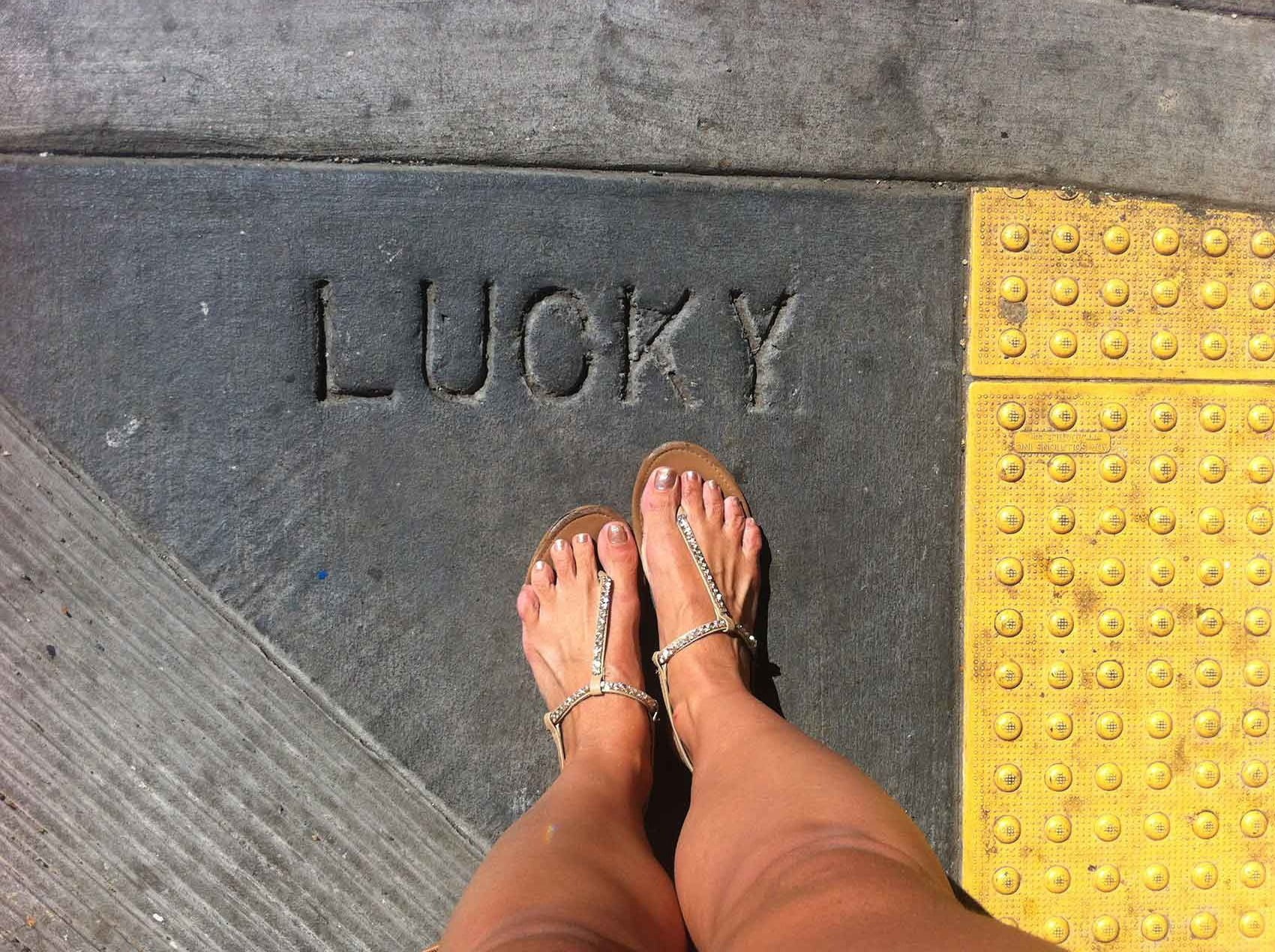 Okay – not strictly tiling – but I snapped the Lucky sign when I was in San Fran. And at least here I have a different painted toe colour 😉 The city stamps the names of streets right by the corner of each road. I wish there was someway you could buy tiles with these stamps one. I'd have them randomly installed in my hallway as a little welcome as you walk in through the door.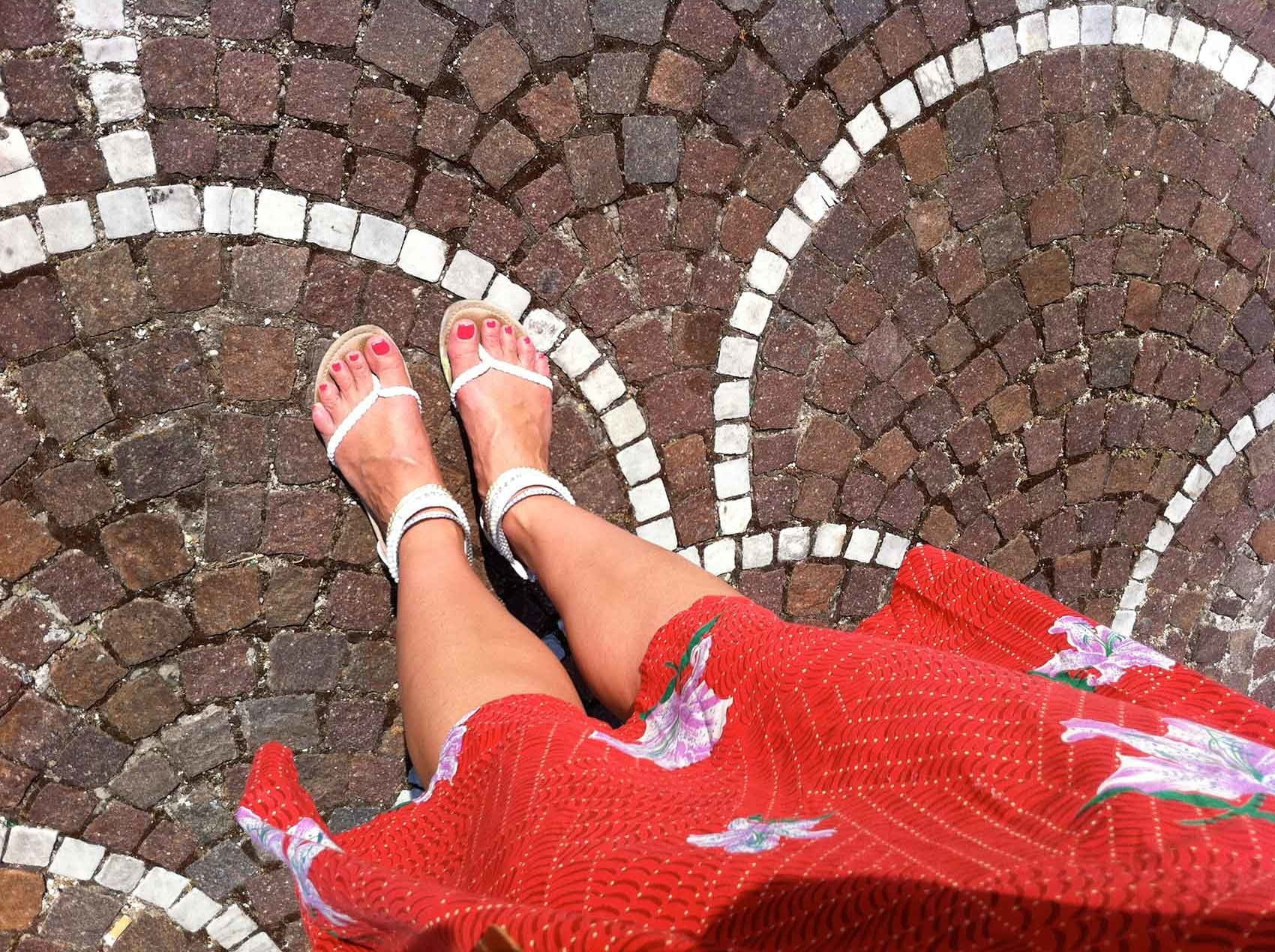 Ah Rome. I had some fun times there. These street tiles were just by the famous Trevi fountain. Loving the curved design. I think these stones were painted white, rather than made out of white tiles.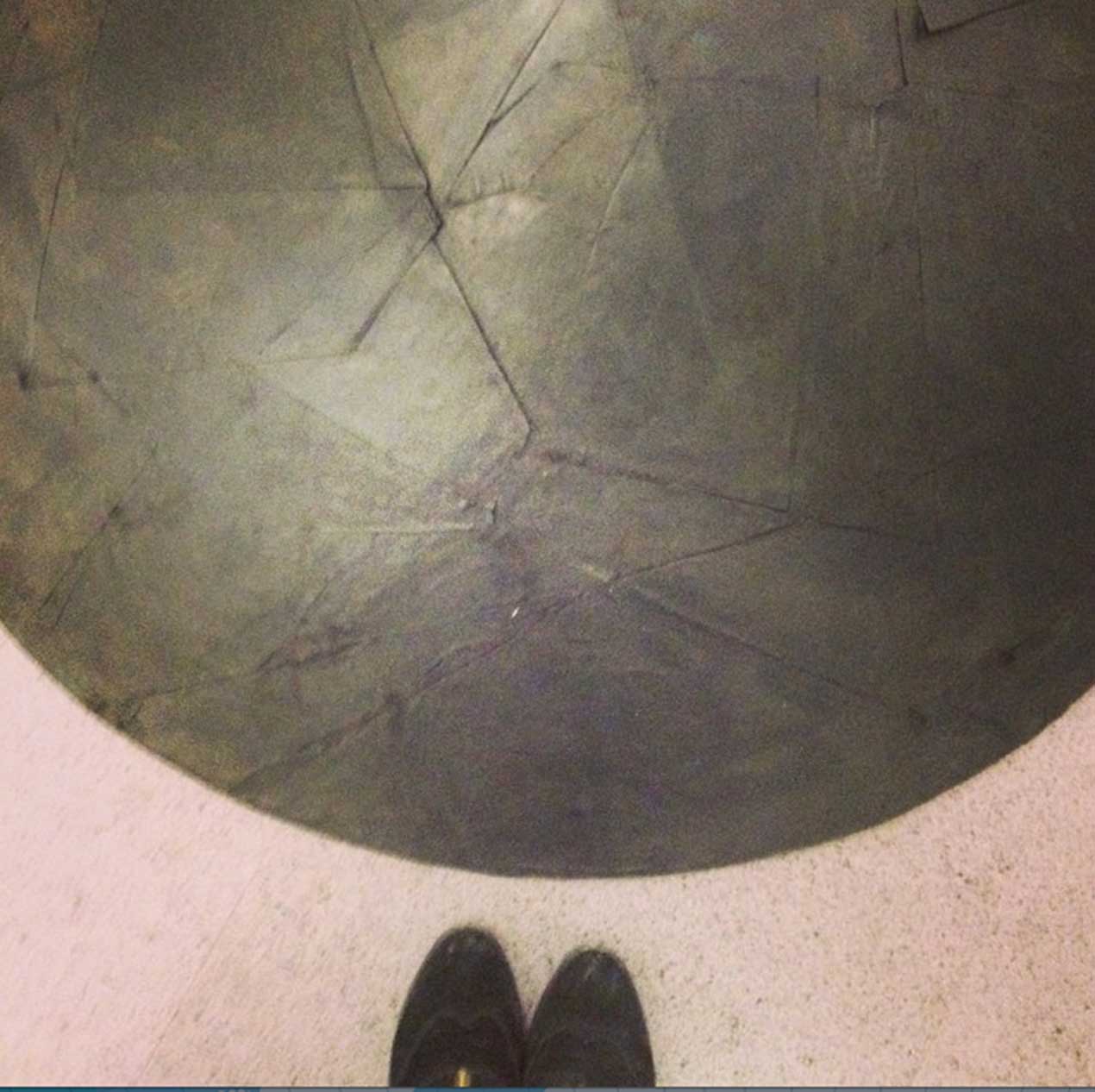 This was papped the Met gallery in New York this year. We were frozen in the city as they had below zero ice storms. The museum (luckily) was open despite the snow. The floor was made  up of huge pieces of marble were cut and places to create giant spots in the floor.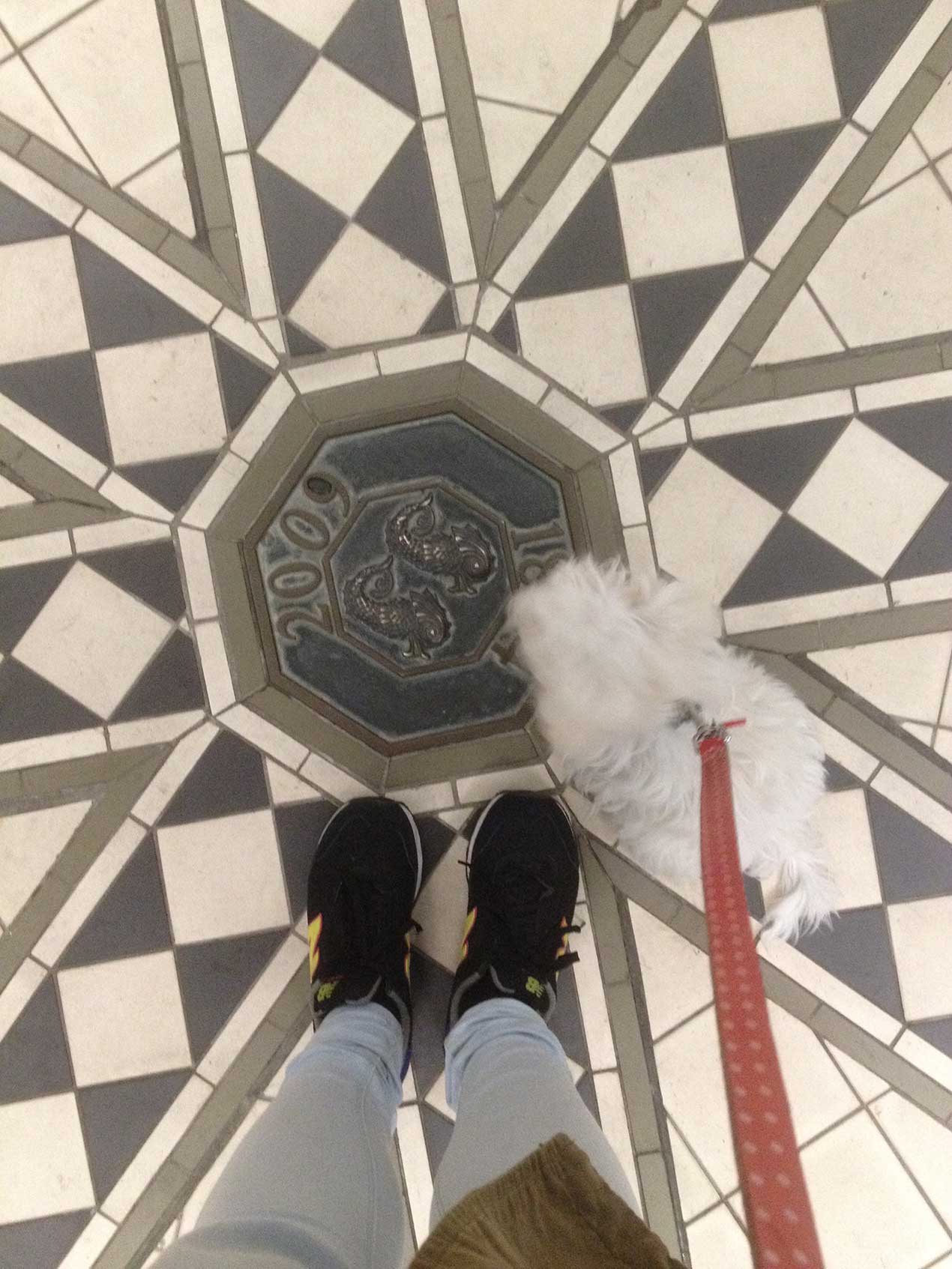 I can't have a footise without Teddy getting involved. This is on the Regency bandstand in Brighton taken in the middle of winter when Teddy was three months old. What can I say – the pattern, colours and design of these tiles tick every box for me. I'm loving the bow-tie effect and the 50p piece shape in the middle.
That finishes my feet's adventures around the world. This post was inspired by one of my fav interior blogs – Moon to Moon who wrote one on feet + rugs.  If you follow me on Instgram and you'll spot my feet popping up all the time!