Obsessed with industrial lighting as much as me? Then you'e going to shop, shop, shop to your heart's content with my exclusive 10% discount offer from one of my top stores on-line – Dowsing & Reynolds.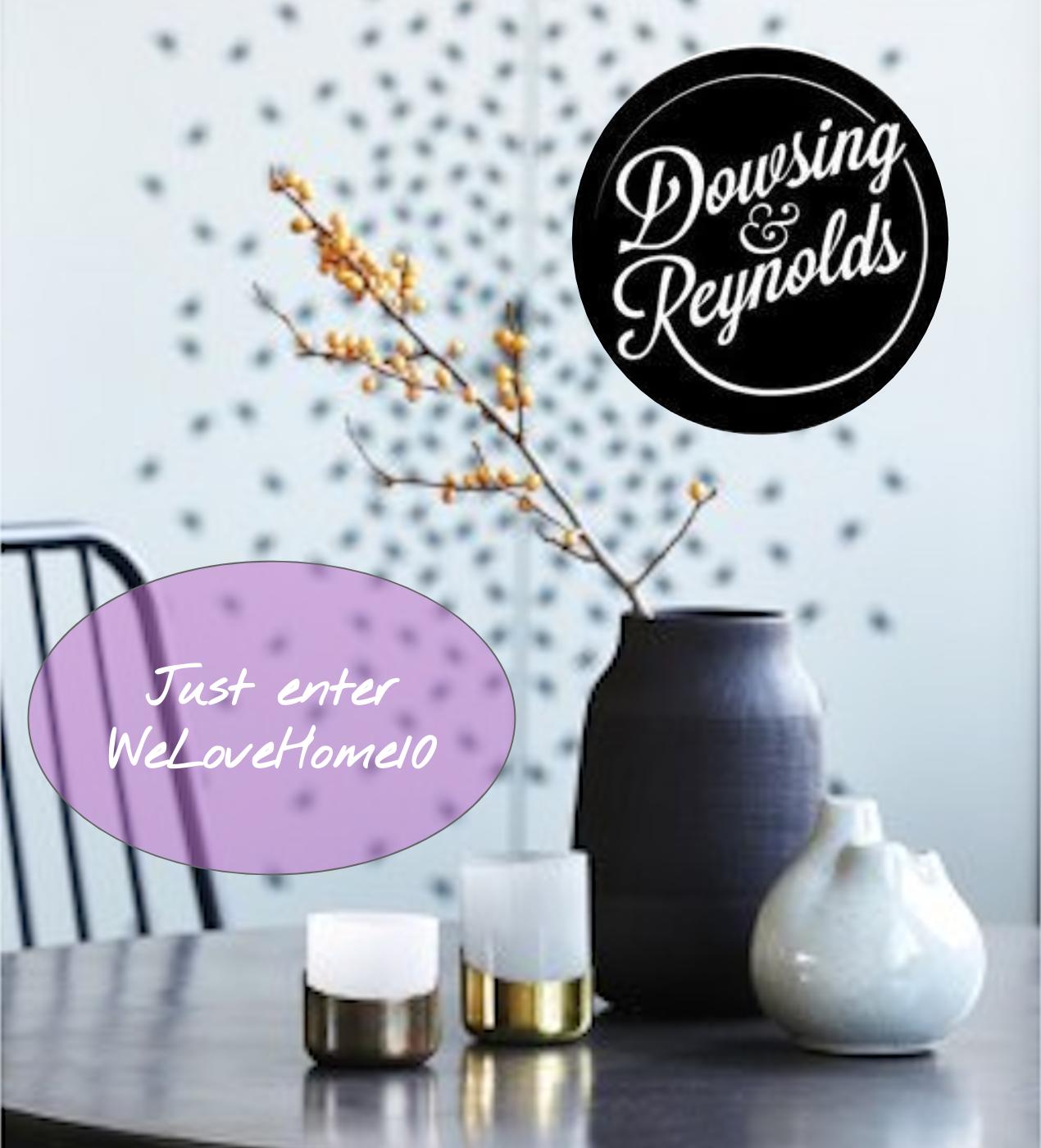 I stumbled across Dowsing & Reynolds via twitter. It's run by an oh-so style savvy husband and wife team – James & Ally.  I instantly fell in love with their hand-picked lighting and homewares.
They specialise in vintage style bulbs, fixtures and fittings. You can buy them as a ready-made set in bold neon colours or create your own by mixing and matching their fixtures and fittings. Be as creative as you like. (I've gone for one of their white cage shades for my new look bathroom.) They also have a wide range of uber cool home ware too including wallpapers.
I've made a wish list of what I'm craving for my home from their store….


All you have to do is enter WeLoveHome10 – at the check out – to get your 10% discount. And as an added bonus, they are offering free standard delivery on all orders too. How nice is that? The code runs out by the end of September, so we'd better get on it. Let me know what you treat yourself to. I'm dying to know x