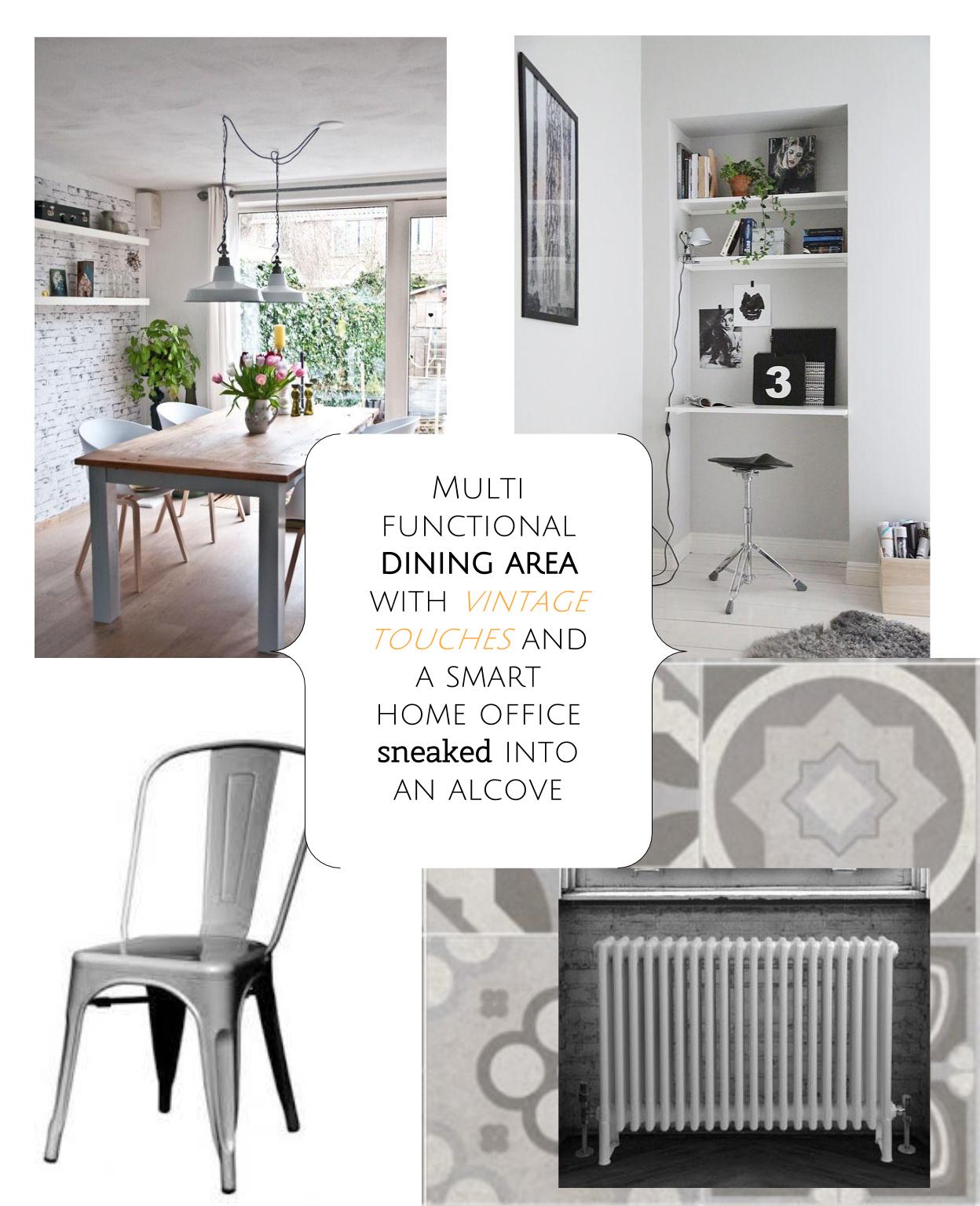 The Dining Room
Today, I want to talk you through my dining room ideas….well, I call it a dining room – which sounds a little grand – but it is more like a dining 'area'. We have finally finished our mega home project – knocking a wall down between our old living room and pokey dining room to make an open-plan space.
I've never done that 'open-plan-living-thing' before, and it has taken me months and months to work out what to do with the space.  I've been plotting my ideas for the living room, but I haven't had much inspiration for the dining space.  I love having a table and somewhere to eat, but it's always been a bit of passage space.  We had an old sash window which was leaking (big shocker there) and a reproduction fireplace, and that was it really.
During the build, I suggested casually that it might be an idea to replace the fireplace. Next thing I know Jonathan #DIYboyfriend has pulled it out the wall! Ekk! I freaked out by the idea that we were taking out an 'original' fireplace, but as Jonathan pointed out it wasn't original, and I kept tripping over the extra-large granite hearth subbing my toe. Without it, we can now push the dining table up against the wall, gaining lots more space.
My lovely builder John took out the sash window and replaced it with this BOOOTIFUL full-glazed grey metal framed KAT door, which opens directly onto our garden. This has been seriously life-changing! It allows so much more light into what was once a dark room.
I've been busy painting the rest of the walls within, with Little Greene Paint Company's Loft White, while Jonathan is at a wedding this weekend.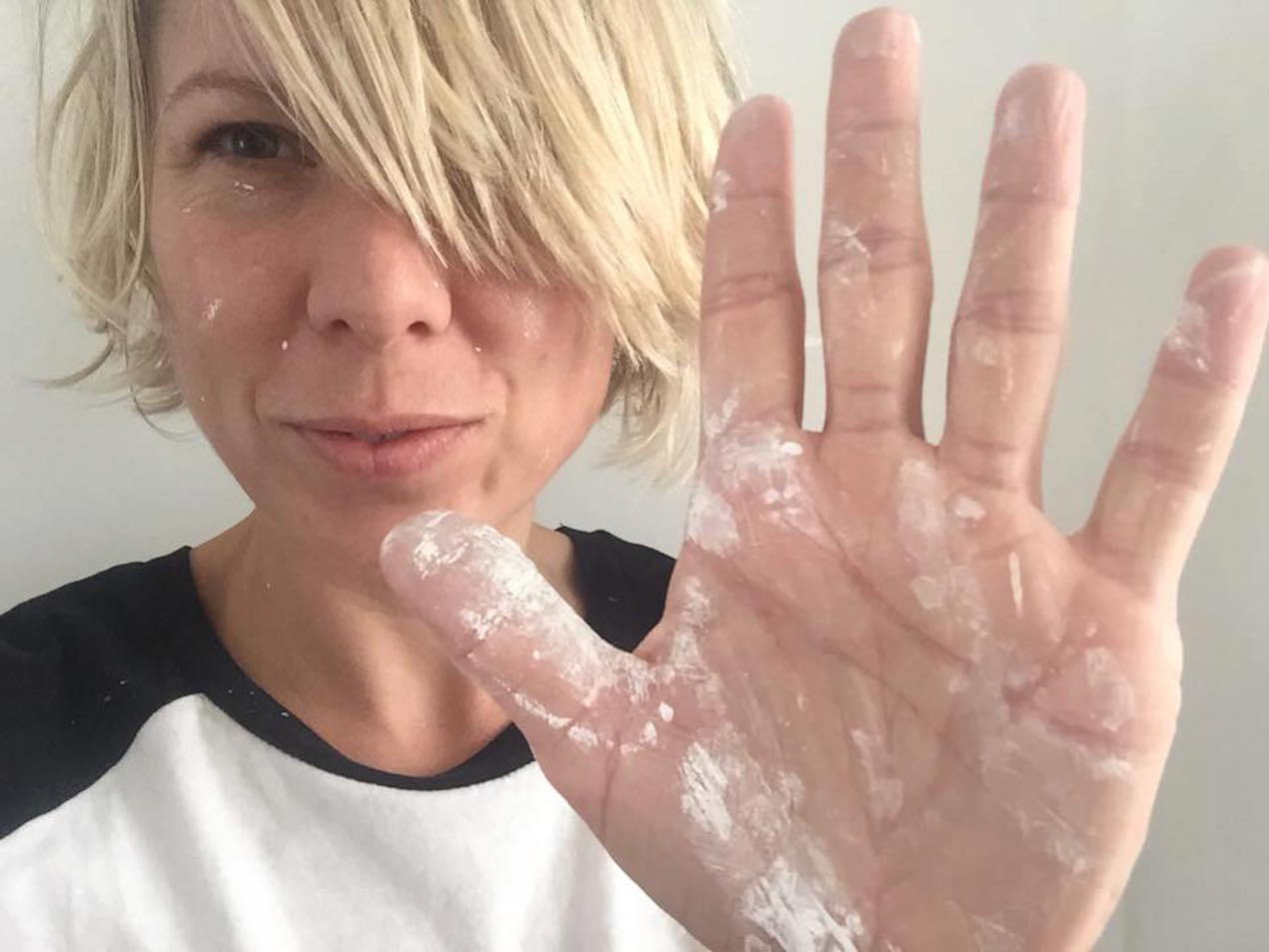 The Style
Style-wise – we're almost there. We have grey retro dining chairs from Lakeland which we love. I've already painted our old dining table in Annie Sloane paint in a previous mini-makeover. We had an extra school 'Mode' radiator put in by British Gas by the new door when they came in to overhaul my central heating, to help heat the area. We revamped the fireplaces with Paris patchwork style tiles from British Ceramic Tiles. Instead of a fireplace that doesn't work – we have this tiled hole – sounds odd but it does work! We spent ages in this room picking out our sockets and switches…funny what DIY does to you.
We really wanted to salvage as many of the period features in the house and top of the list was to sand our floorboards. Still, they are too thin (I've already fallen through them), so we're decided to go for Engineered Oak Floorboards instead from www.ukflooringdirect.co.uk which is going to look Amaaaaaziiiiiiiiig! I'm secretly pleased as the floorboards are really scruffy, and putting another floor on top will make the house so much warmer too.
This is our checklist of what we have done and what we have left to do.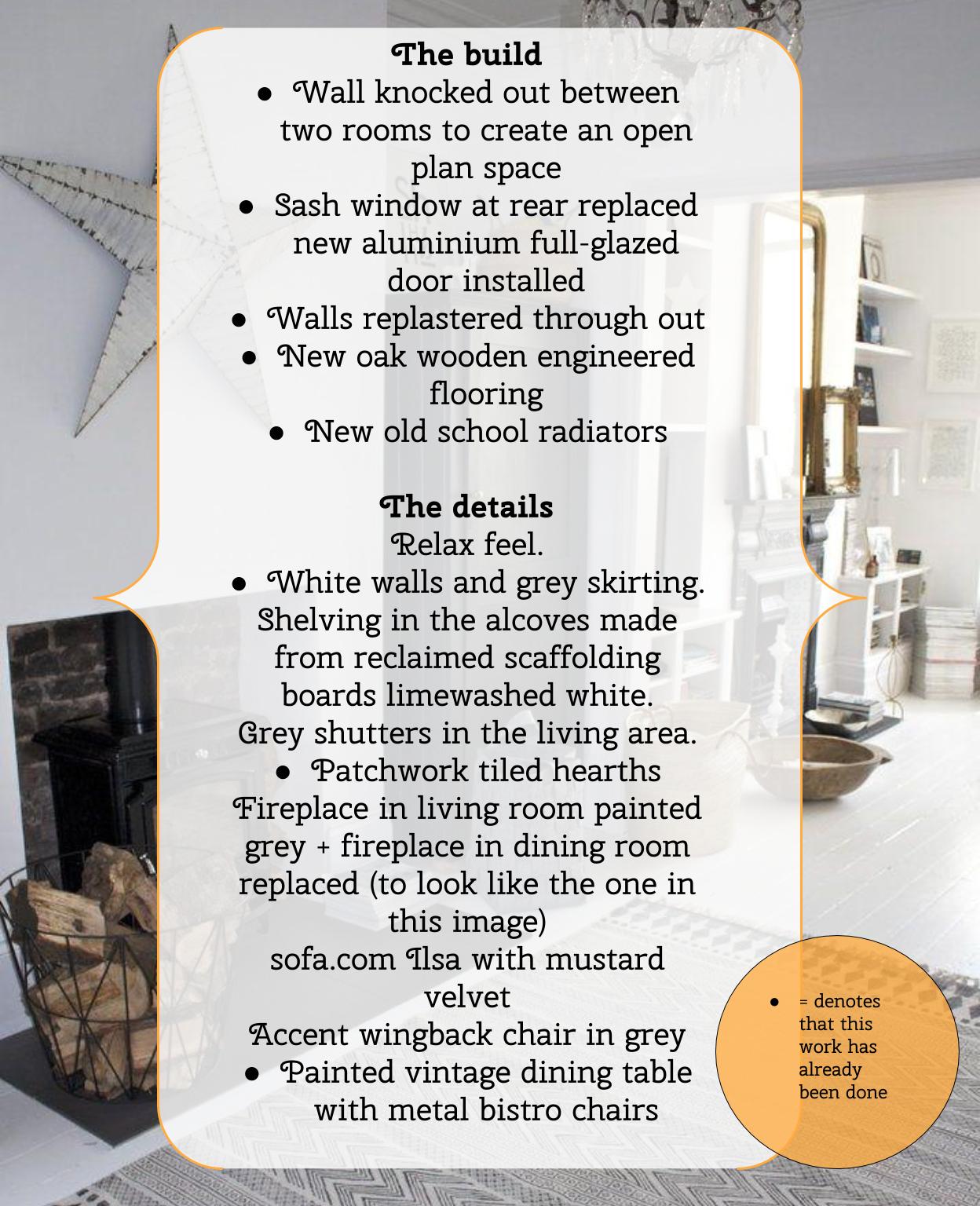 The Changes
The biggest change for me – is the desk Jonathan is making me in the alcoves….at last, I will have my first EVER dedicated 'workspace'. I can not wait! No more sitting on the sofa or dining room table with my laptop.  I am on the lookout for a really cool vintage office chair.
I've been raiding my Pinterest board for ideas for the room – as you can see here.
Follow WeLoveHomeBlog.com's board [Style] Dining Spaces on Pinterest.
We are so nearly there – if you like you, can see my ideas for the living room here. And of course, I'll be sharing all my ideas on here with you as they happen. If you want to see what #DIYboyfriend has been up to – you have to check out my Facebook, which is full of his handy skills. Since he has been armed with a B&Q jigsaw and a drill, he has been my hero.