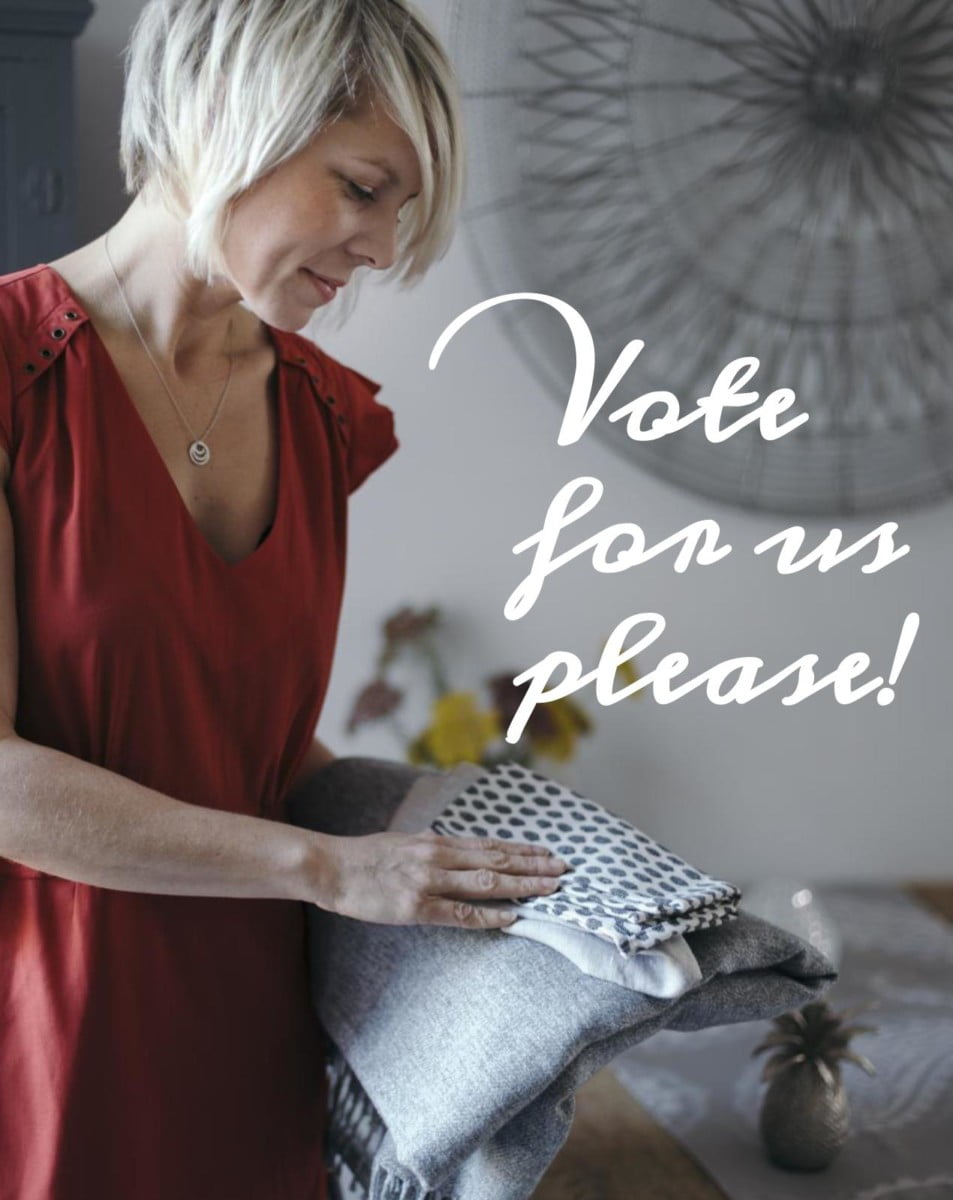 It's that time of year again where I need your help pretty please! I'm nominated for an #IBA16 award for Best Interior Stylist Blog *FIST PUMP* Here's the big ask – I need your vote by this Friday at 5pm to make it to the shortlist. Voting is easy. You just put your name and email over here. Boom! You're done. By voting you enter to win £500 of LSA International gift vouchers. There is no excuse not to vote!
Why Vote For Me?
What Are The #IBA16 Awards? Basically, they are the Oscar's of blogging world. I want to be cool that I have been nominated for 'Best Interior Stylist Blog' but inside I'm doing handstands and cartwheels (so not cool).
I'm up against 35 of the best blogs on the World Wide Web – the competition is seriously tough. To be shortlisted in the top 5 would mean the world to me. Seriously, the entire world. It would be a big thumbs up to the girl who can't spell for toffee but still loves to write all about her home. WeLoveHome is just me + my laptop +a camera. That is all.
Spare a second to vote here for WeLoveHome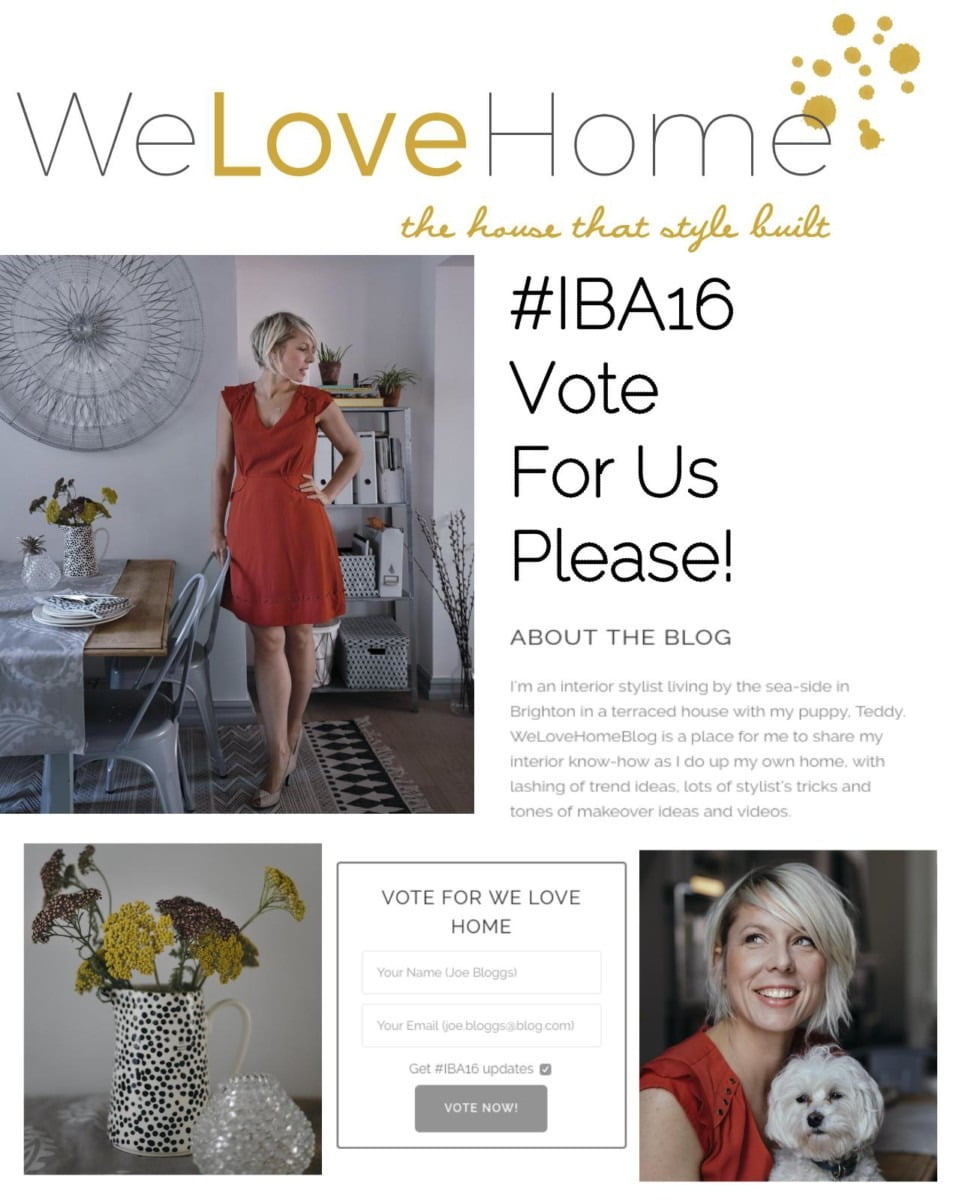 Vote + Win
I was shocked to discover that I've been nominated me in the #IBAs16 and hugely flattered.  In my first year of blogging, I was shortlisted for Best Newbie Blogger for the Bloggers Lounge 2015 and nominated for Best Newcomer Blog in the #IBAs15 – and I won an award for Best DIY Videos in 2015.  And, yet here I am again in 2016, asking for your help once again with a vote for me. But this time, you could be a winner too. There is a amazing prize for one lucky voter – a £500 gift voucher to spend at table top accessories shop LSA International. I love their wine glasses, don't you?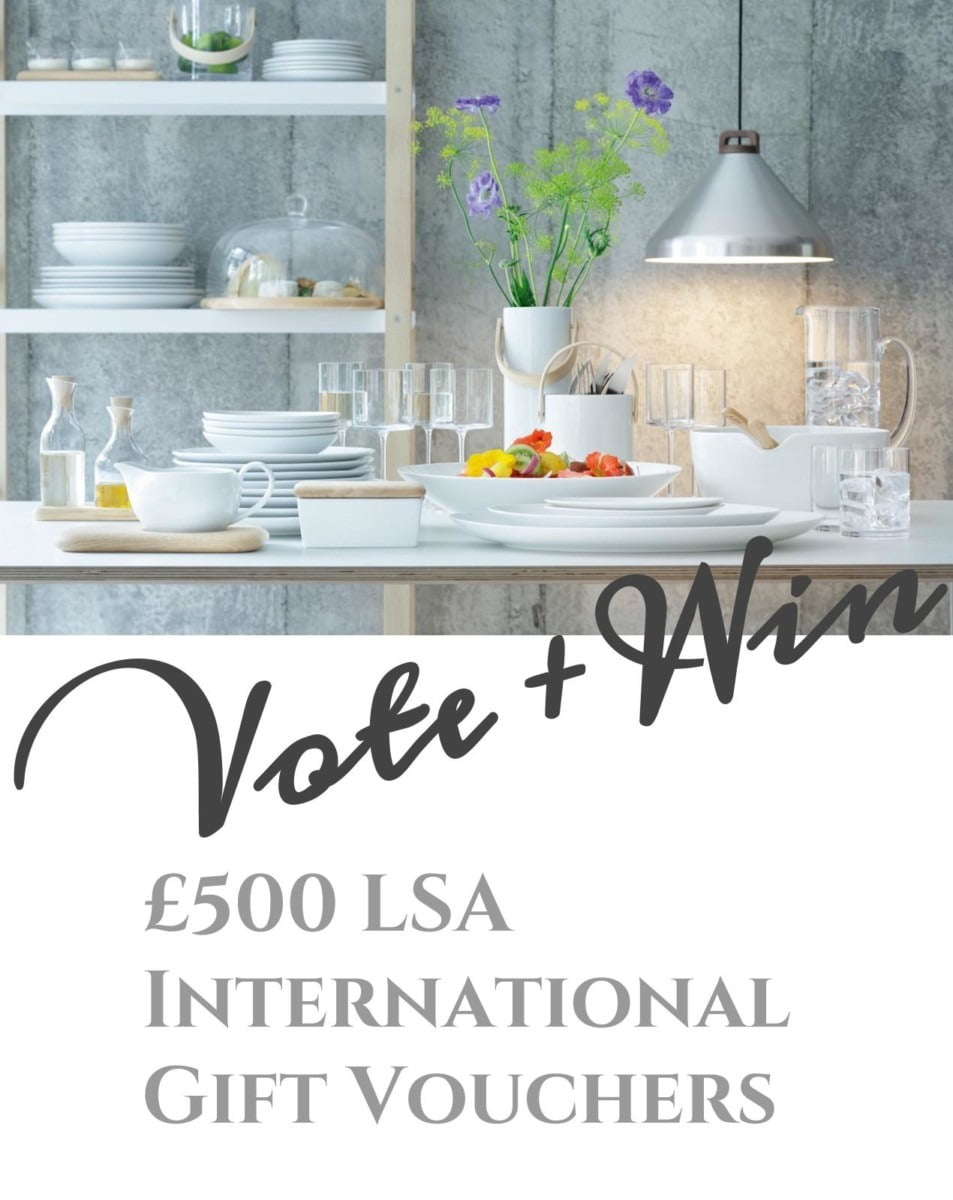 Big Thank You
WeLoveHome has been life-changing both in terms of my home and my life.  The support I get from you since I started has put a rocket-up-my bum when it comes to reigniting my love for interior design. No award can compete with that!

THANK YOU THANK YOU THANK YOU THANK YOU