Last Thursday I went to the #IBA16 Amara blogging awards in fancy hotel in London because my blog  – WeLoveHome – was SHORTLISTED for an award for 'Best Interior Stylist Blog' (Woop! Woop!) I had the most amazing night where for 5 hours I felt like a celebrity complete with flashing camera lights and lots of fizz. I was there because a whole ton of you voted for me. Thank you! Thank you! I have the best time and I got to meet my blogging heroes at the event. I'm taking my two-day hangover as a sign of an amazing night. Come party with me!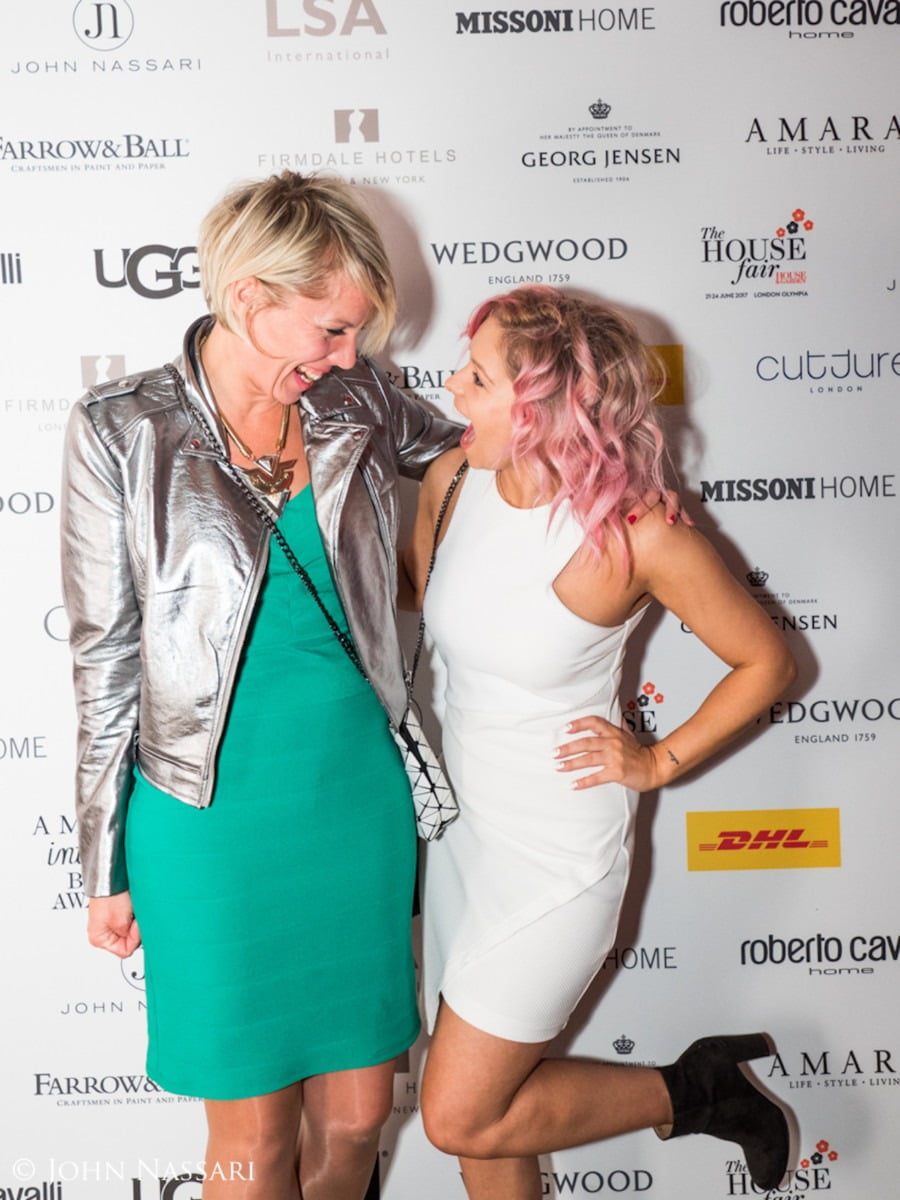 This has to be me fav photo of the whole night. Thats me and my tiny pink lady friend Anna from Don't Cramp My Style as we went together to the awards night. How happy and excited do we both look? We've been chatting on-line forever. And we worked together on a shoot for Matalan the week before. This was our first chance to hang out properly. She's a little ray of rose-coloured sunshine and I'm very fond of her. She is my blogging super hero. This photo captures spirit of the whole night
Dusting off my glad rags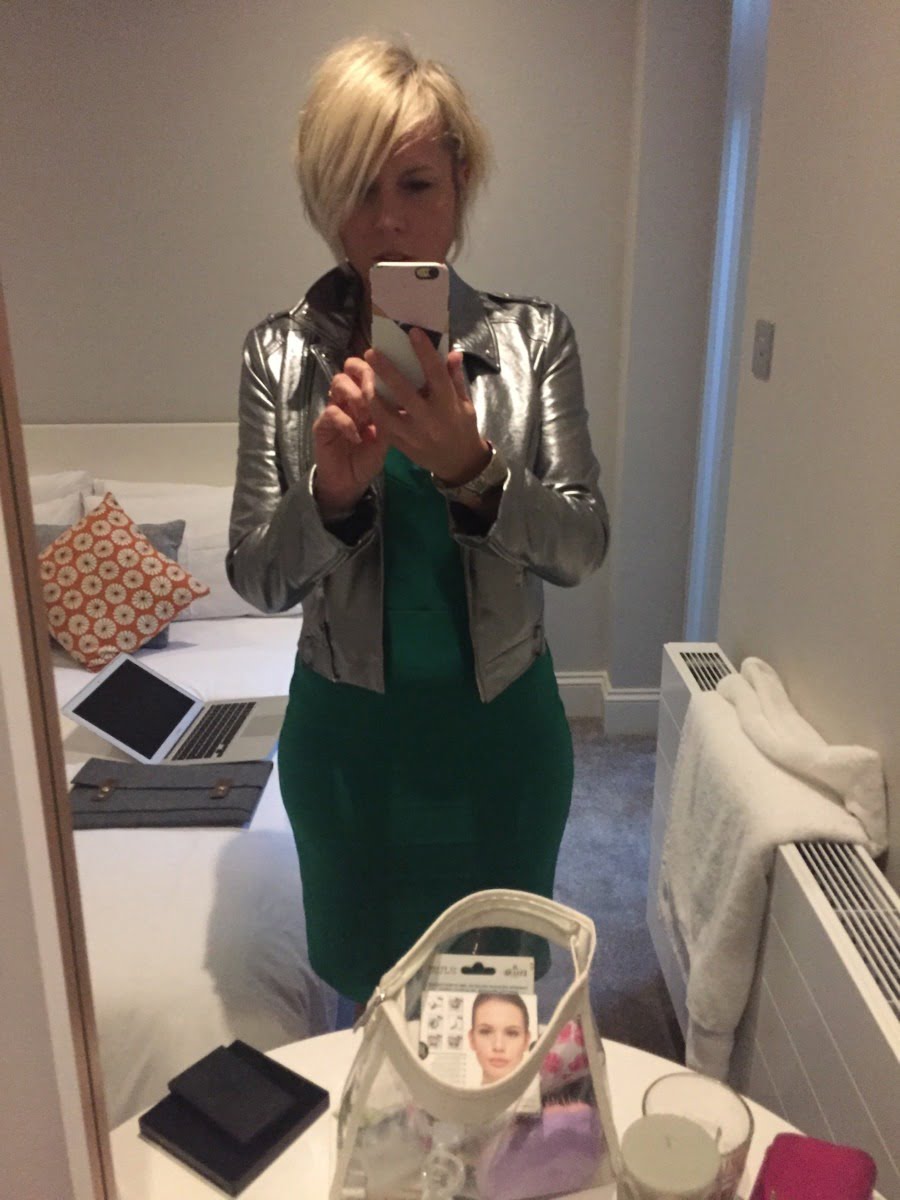 Anna managed to bag us a fancy apartment in Kensington which she kindly asked if I wanted to crash at….erm…yes please! The place was amazing – you can see it in more detail here as I forgot to take photos as I was too busy getting ready (and texting photos of my outfit to my friends).
I wore a a dress that I picked up for £7.50 from a charity shop with a necklace that I bought at Glastonbury with my new rock 'n' roll silver jacket from Zara which I splashed £50 out on just for the night.
Attending the stunning Ham Yard Hotel

I worked in London for years so I love coming up to my old stomping ground of Soho. The Amara Awards is held at the stunning Ham Yard Hotel in Coven Garden. This place is seriously cool. Just a random mix of interior styles. I loved this neon swimmer below diving into the event. The waiter wasn't too shady either.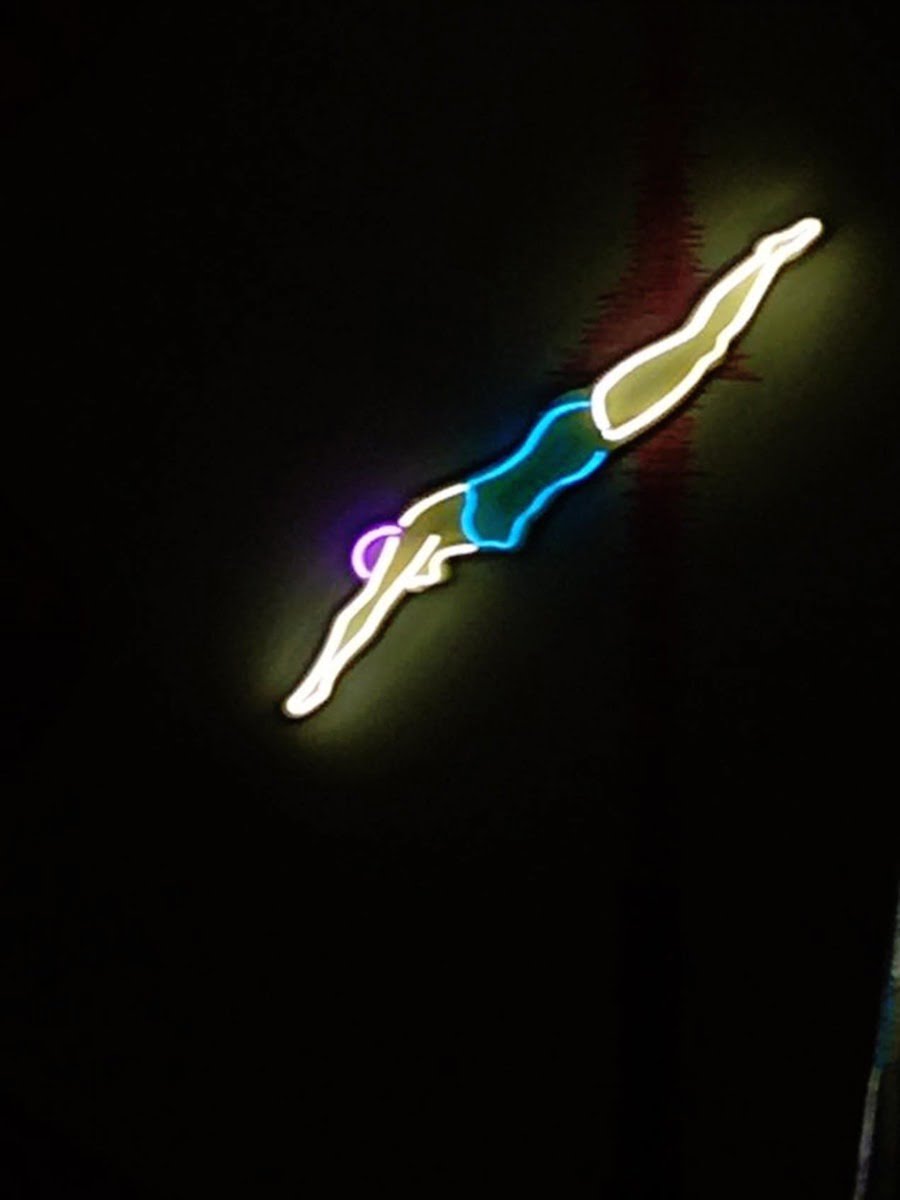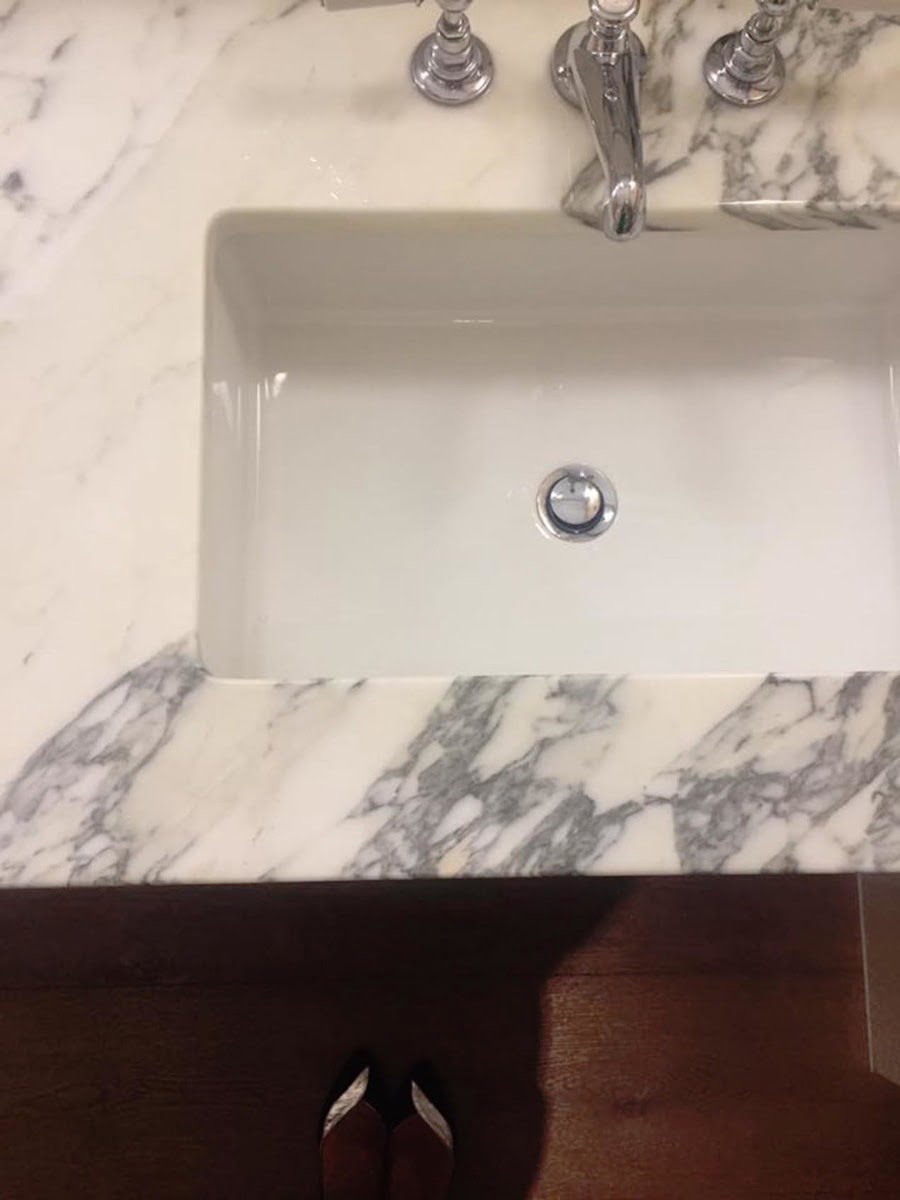 The awards ceremony
Anna and I were about an hour late…oopse! That's what happens when two girls get talking.  We managed to grab two glasses of fizz before being escorted into the theatre. I loved the navy blue walls and the hot orange seats. This is when my nerves started to hit me big time. Ekk.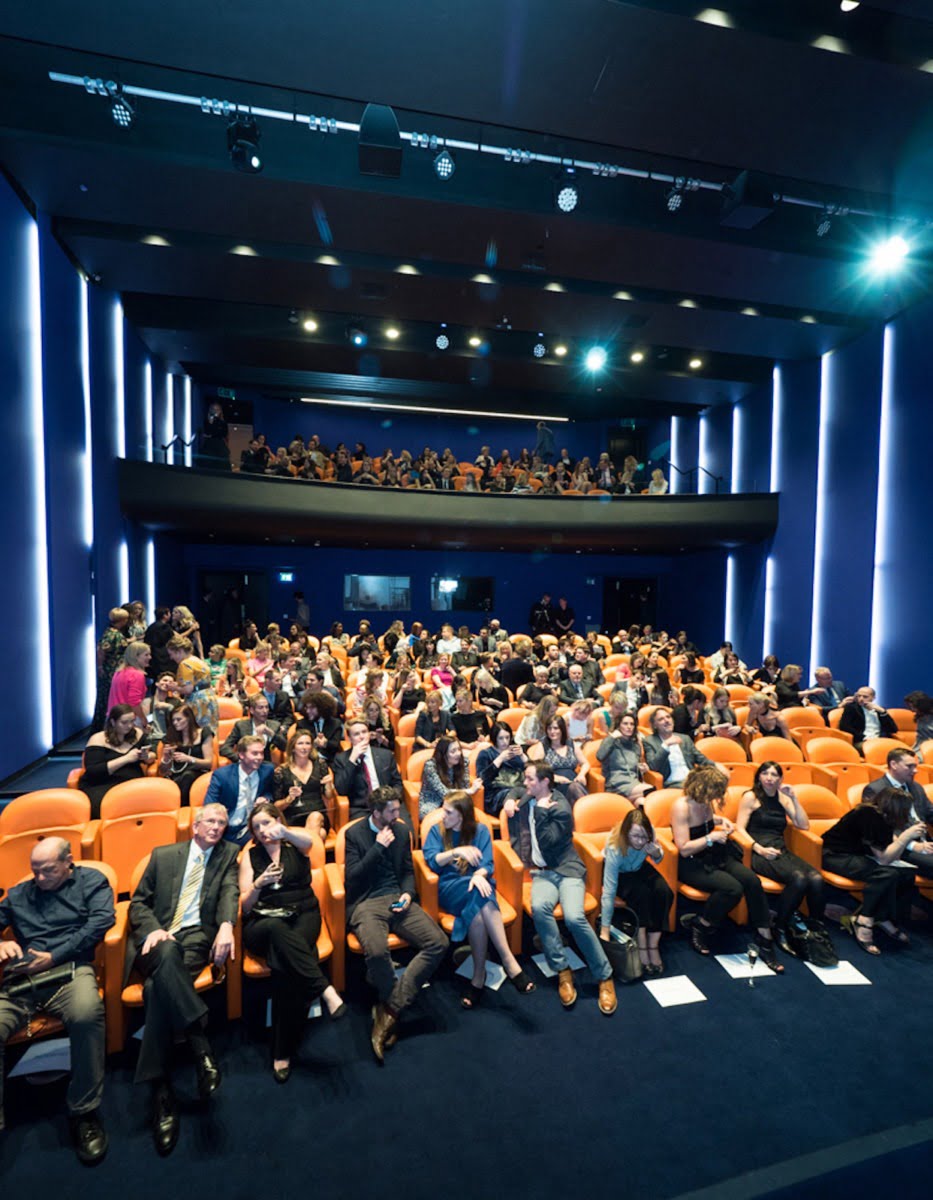 The awards were presented by Sophie Robinson – who I have know for years when we used to work on magazine together back in the day. Now she is BBC TV presenter and has her own successful blog. The sponsors for each award gave our a very flashy glass award to each winner.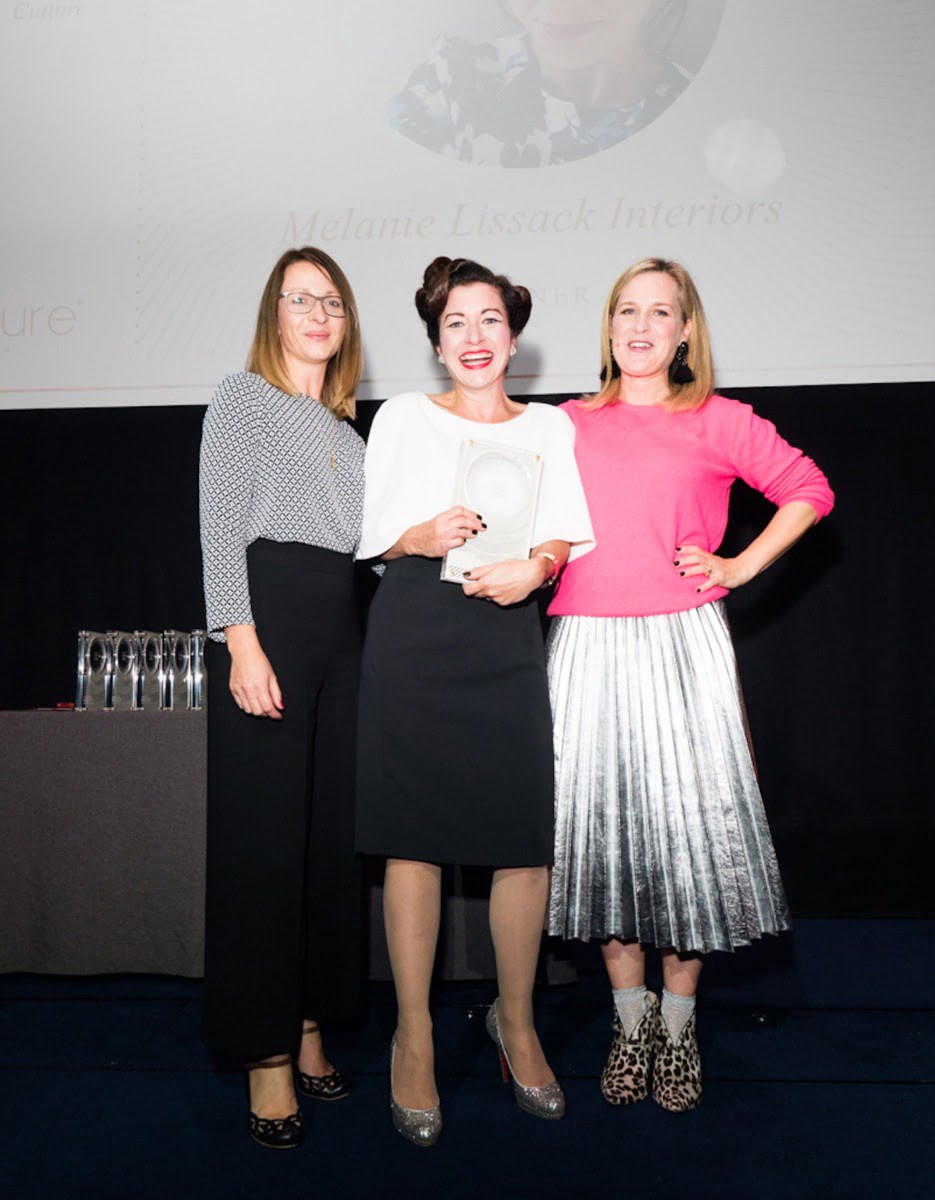 Here is Melanie from Melanie Lissack Interiors who was so happy to won she had a happy cry on the stage. It was a really touching moment and shows how much these awards really mean to everyone involved.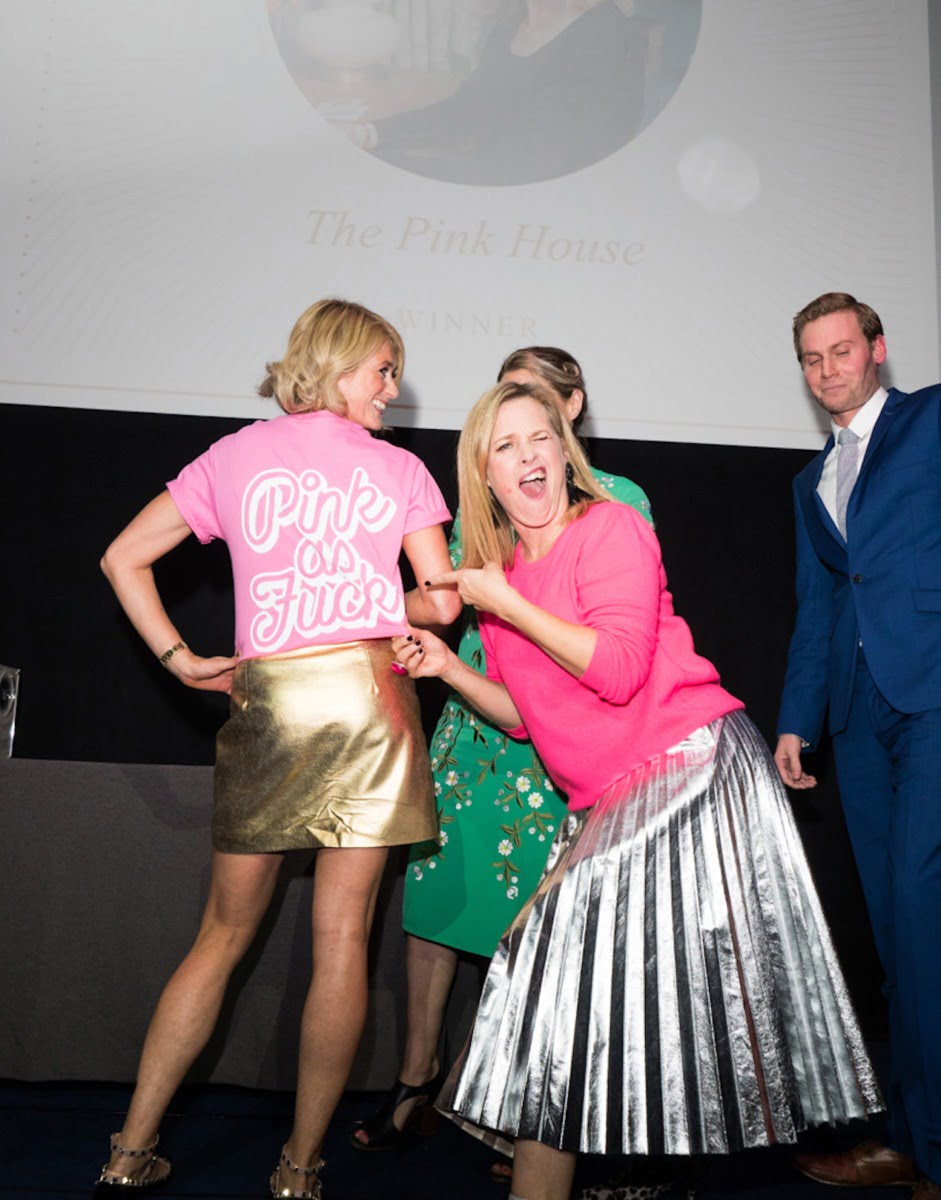 Best new comer went to one of my fav blogs The Pink House who really is quite literary Pink as F**K. Adding that gold metallic skirt to my lust list for sure.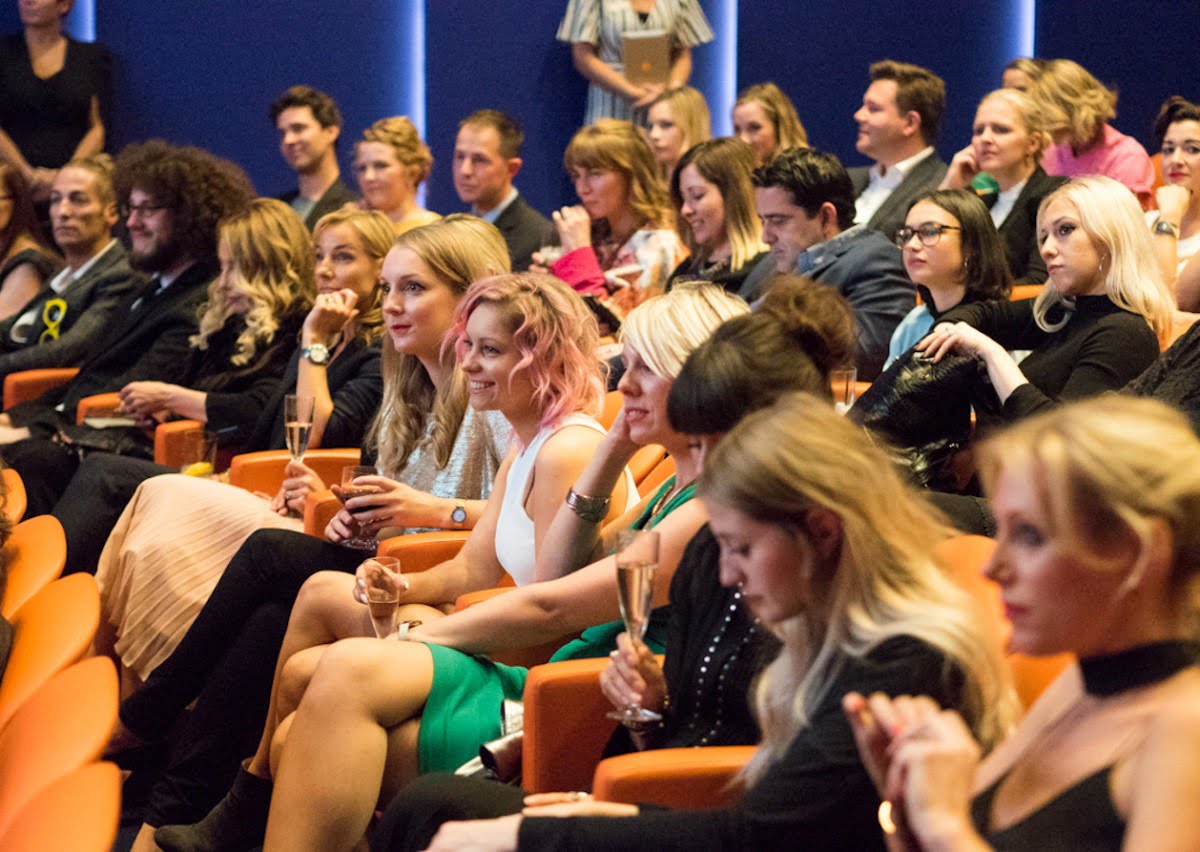 This is me looking super nervous as my category was announced. Honestly it is nerve tingly to see your face up on a huge screen and knowing people have gone through your blog with a fine tooth comb. I was facing tough competition with 6 other amazing blogs.
Sadly, I didn't win in the end. I was pipped to the post by the The Two Lovely Gays who swooped the award. Their blog is fab so I didn't feel bad loosing to them.
The best moment of the night was when the uber glam Kimberly from Swoon Worthy won the blogger's choice award. This is the award that the all the bloggers vote for. It was well deserved as not only is her blog beautiful, she works so hard as well as being a warm and friendly soul.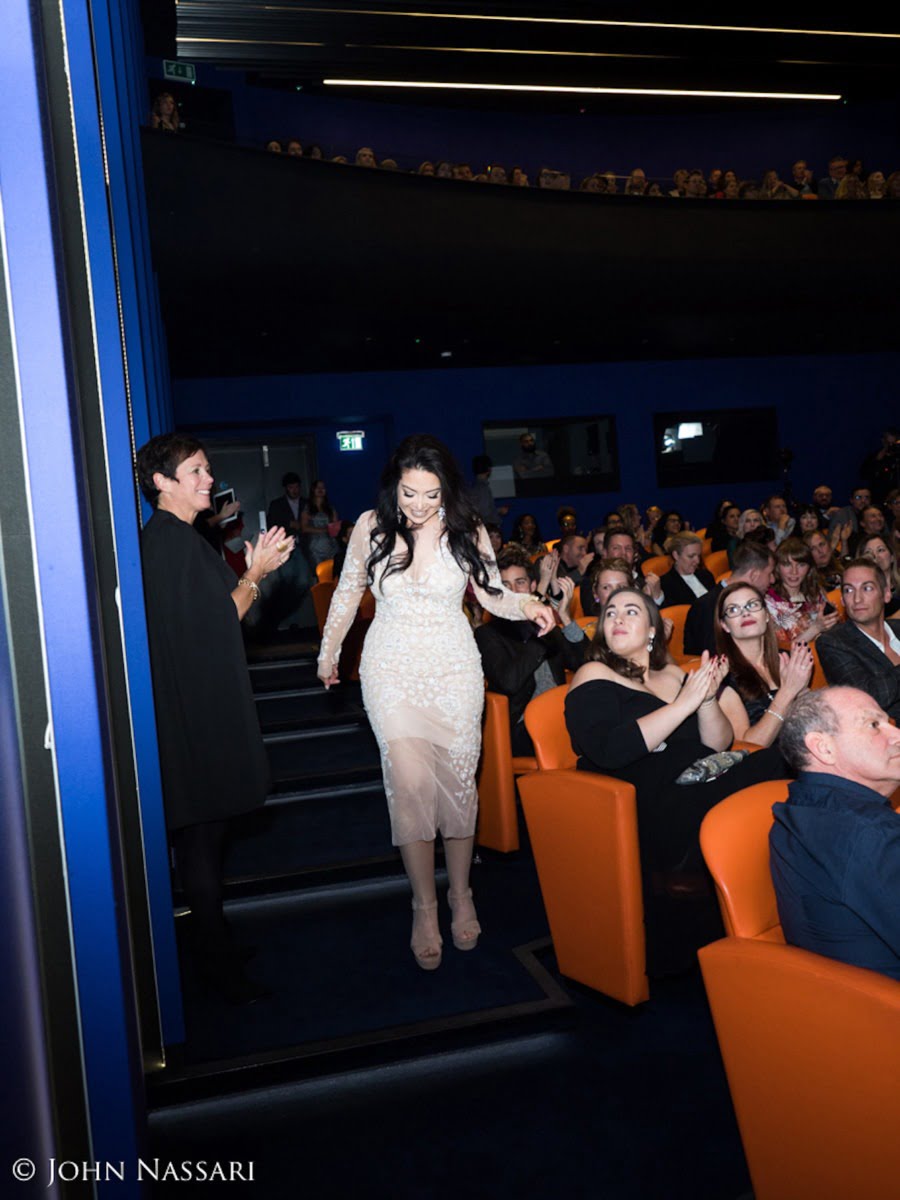 Back to the bar
Did I mention there was fizz at the event?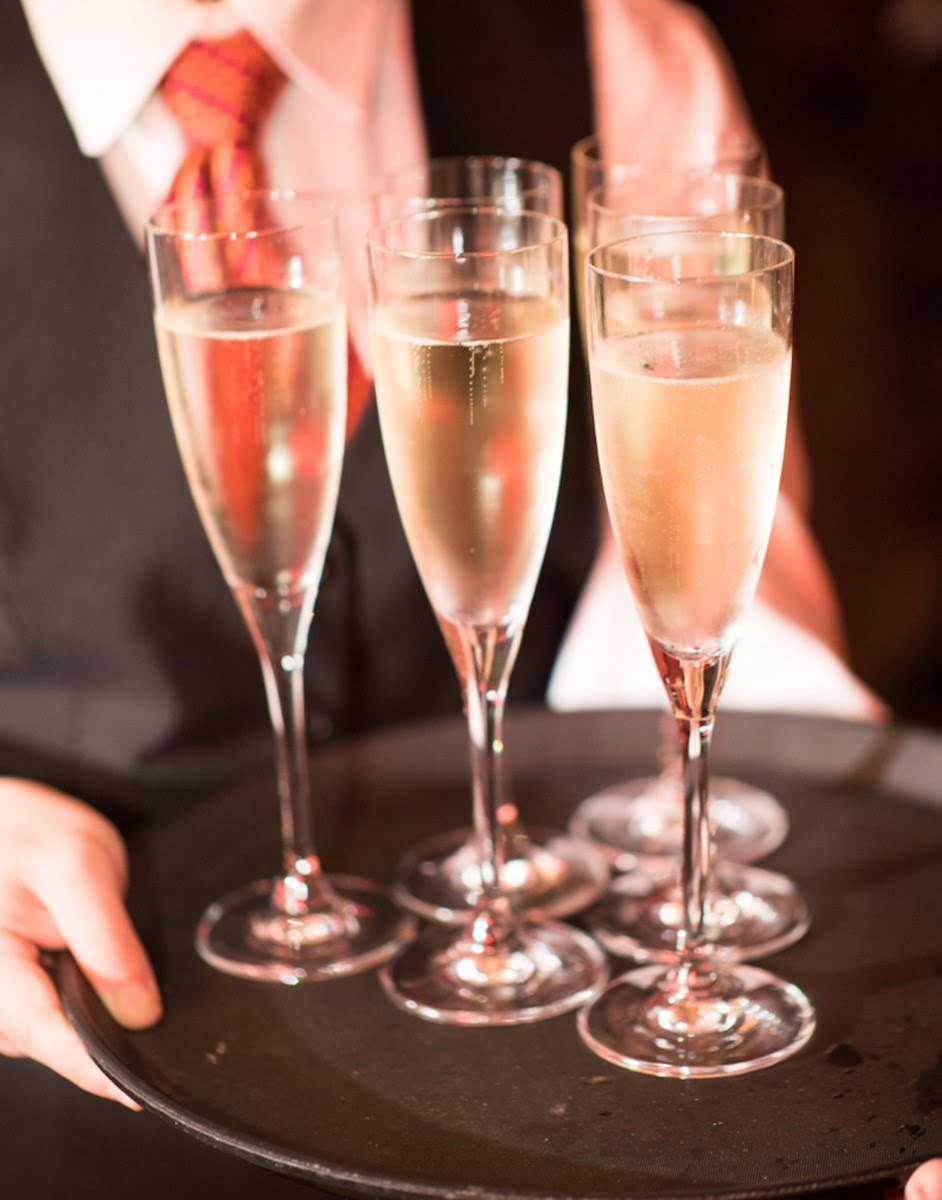 The best part of the evening for me was after the do when everyone could congratulate the winners, get our photos taken in front of the special screen and I could work the room chatting to the people behind my fav blogs.  I'll be honest I'm not the best at networking but I love a natter. I met so many great bloggers who are proper characters. This blogging world is so friendly and inclusive.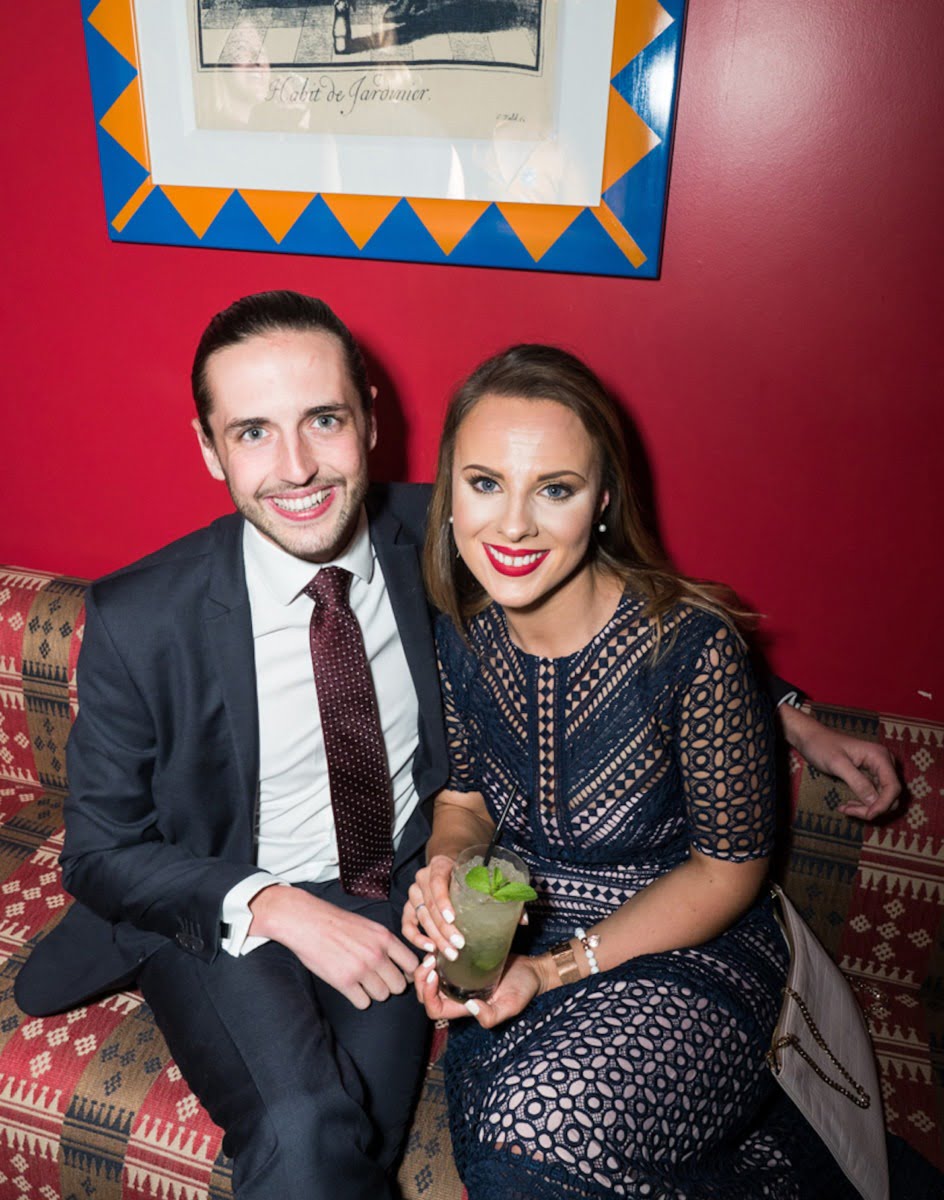 We all talked about our day jobs as well as where we shopped for our outfits.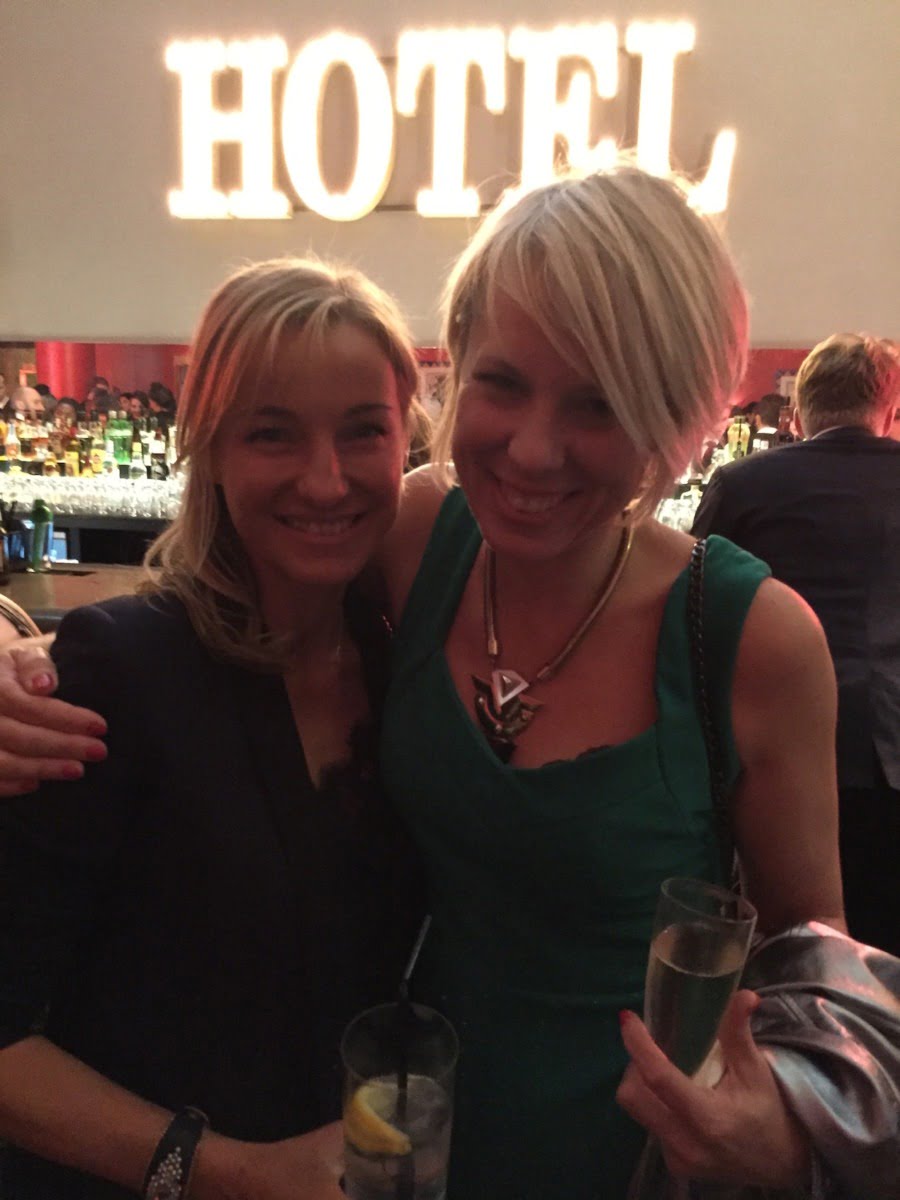 As well as new faces, I caught up with old friends. Like Jacquine from Sweetpea & Willow won 'Best Company Blog' award. We met in the summer when I styled her latest looks for Sweetpea & Willow. She is a sweetheart.
Celebrity Spotting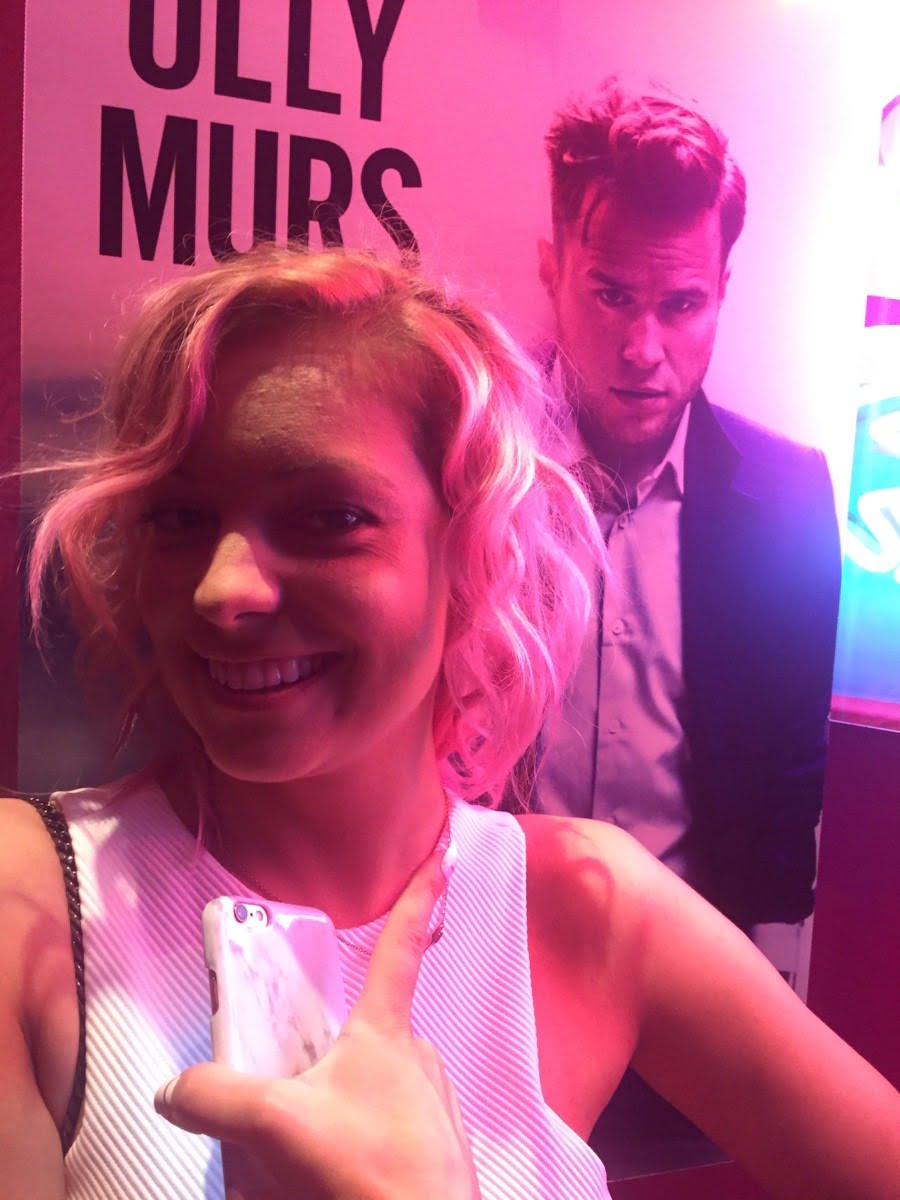 Just around the corner to the do – Olly Murs was holding his album launch. Anna managed to grab a kiss off him when he left the building – celebrity status!
At the end of the night we were given an amazing goodie bag with gifts from all the sponsors – a bags from Wedgwood and HAY, towel from Missoni, some cute cosy socks, a fab bowl by LSA international, a copper tea-light holder by Tom Dixon….it was so heavily I was dragging it out the venue.
And into the night…
After the event sadly closed (the hotel stopped serving us). Anna, Kimberly and I hit a cocktail bar around the corner to celebrate a little more. Anna and I tumbled home about 4.30 after an epic night on the tiles.
Let just say, I can't wait until next year! Bring on Amara #IBA17

** Photos above taken by myself and John Nassari