Have you heard of the Danish concept of 'hygge'? It means a cosy feeling that comes from enjoying the little things in life. And it is going to be the biggest home style movement to effect our homes that will take us way into 2017 and beyond. As winter approaches, I'm finding myself open to the idea of adding some hygge love into my place. Let me show you how you can create some hygge-happiness in your home this winter with my easy styling tips.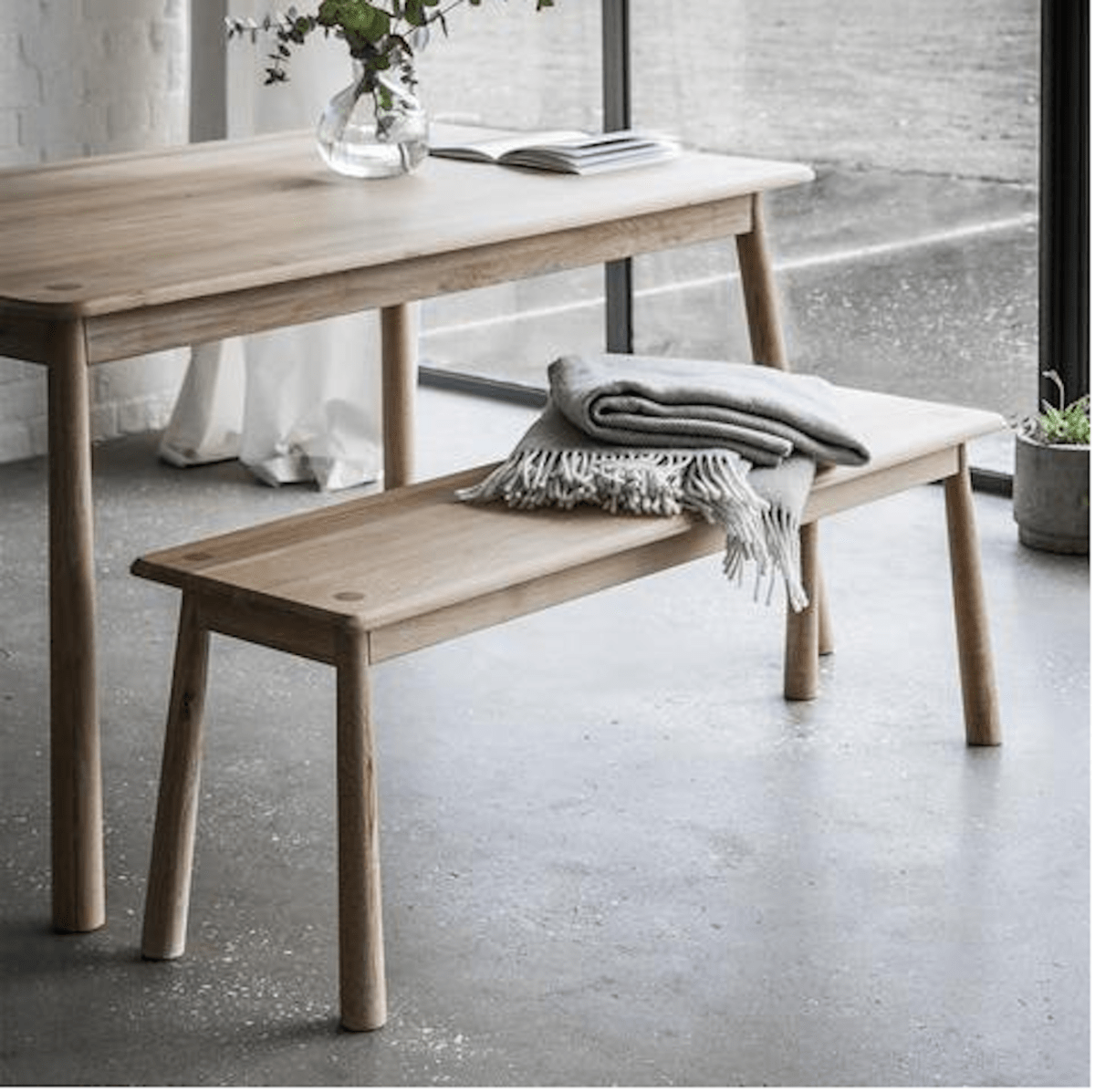 What is hygge, exactly?
Anyone can be cheerful during the Summer months but the question I want to know is how do you stay happy if you live in a country that's cold, wet, dark and generally miserable for a large chunk of the year?  Remarkably, the Danes seem to have found the answer. They regularly top polls for the 'happiest country on Earth' despite living in semi permanent gloom. The secret, apparently, is hygge.
It's pronounced 'heurgha' – I dare you to say it in your best Scandi accent. It dates back to the 18th century and is loosely related to our word 'hug'. It involves appreciating the small things in life, cosy moments in the home, good friends and an absence of any kind of stress or annoyance. Like having a sit down and a nice cup of tea- that is hygge.
I first heard of this expression at a Brighton TED lecture talk last Autumn about how to be happy, and the word and it's gentle meaning, sort of stuck with me. When friend-of-a-friend, Charlotte, emailed me to tell me about her Brighton-based furniture shop Harley & Lola, I spotted a fellow Hygge fan with her choice of simple Nordic furnishings and elegant Scandi style. And guess what, it turns out Charlotte is Danish too. So with her help, I've come up with easy ways you can re-style your home to inject some hygge happiness.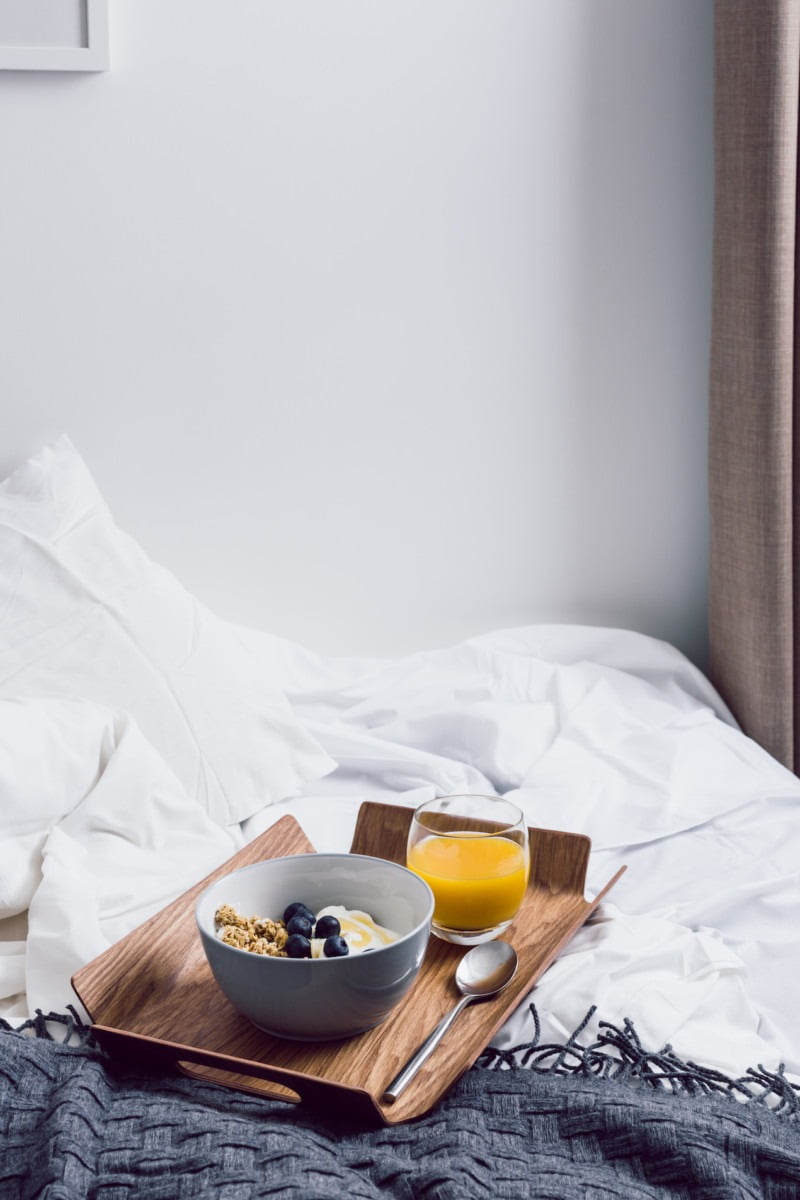 How to create a hegge happy home
Celebrate the simple things
Curl up on the sofa with a good book on your kindle. Open that homemade jam that your dad made. Go for a long country walk and take in the turning colour of the leaves. Share a bottle of red wine with close friends. Sounds perfect doesn't it.
Hygge is about cherishing yourself, battening down the hatches and snuggling – perfect for this time of year.
Reframe rainy days
Wet weather no longer means doom and gloom.  Do what the Danish do and embrace nature and all it's elements.  If it rains, well then perfect time to stay in and catch up on the phone with mum.
Wet weekends are the perfect excuse to hang out in bed and have a long lazy lie in.
When the evenings are dark early. Well then time to try out that cosy new pub around the corner. When you hygge – you make the best of winter's chills and cold.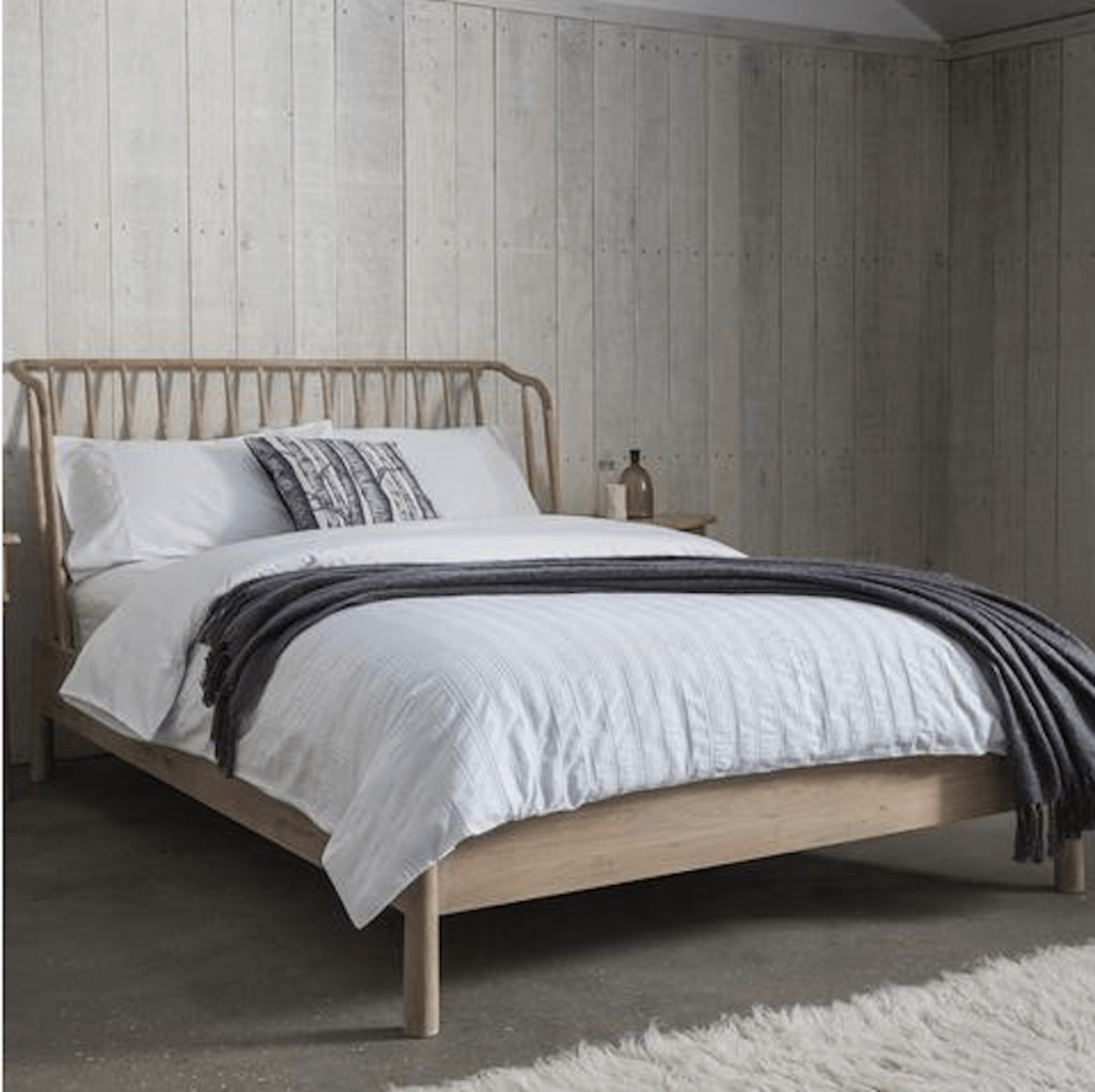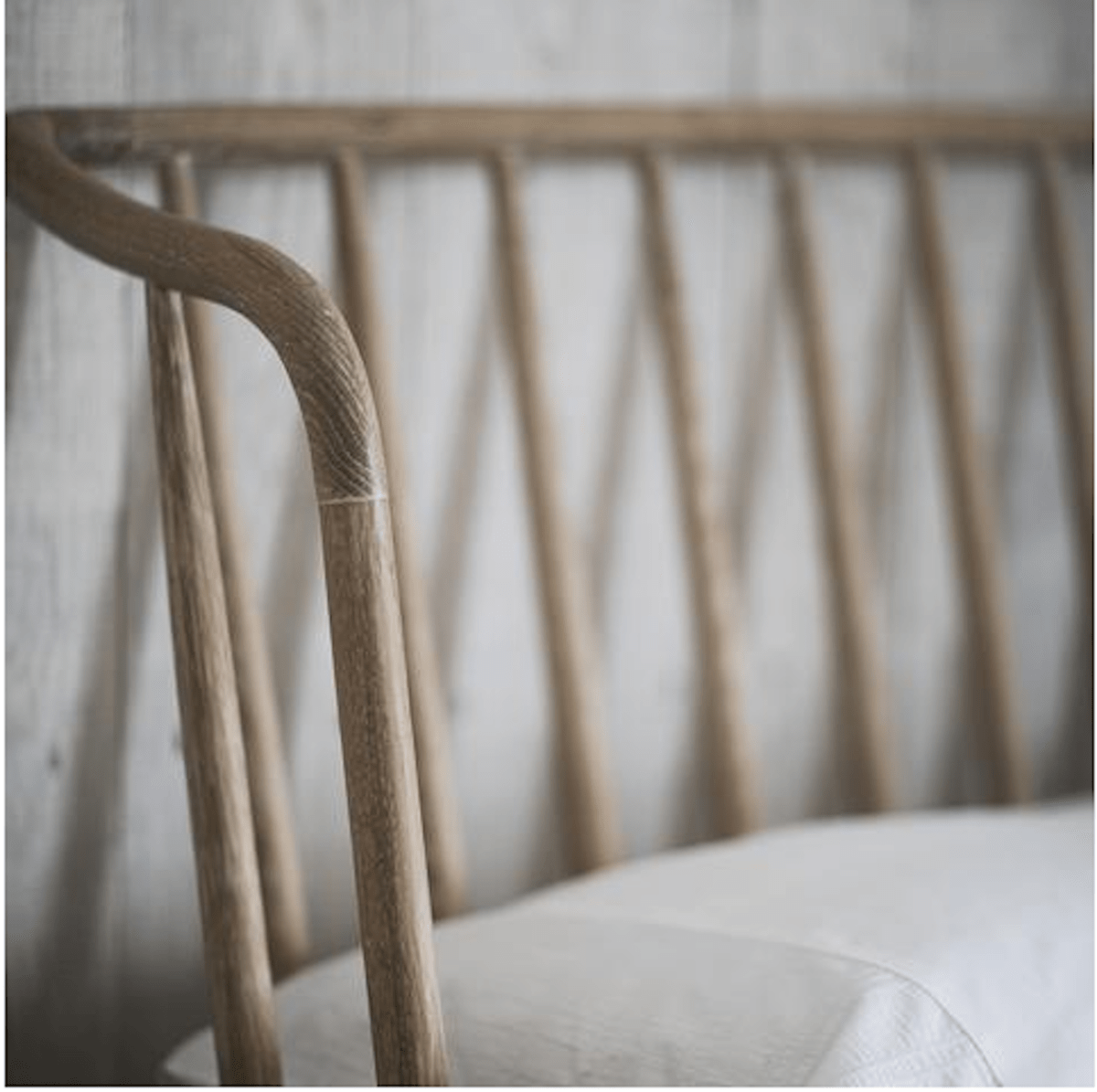 Eat real food
When it starts to get colder, I notice how I crave stodgy food. Yorkshire puddings, toast, scones and a nut roast….yum. Eating Hygge is about enjoying the food similar to what your mum would have made for you as a child of the 80s. Danes eat properly and look great on it. Ditch the diet and instead cook up a home made roast or a spicy soup. Food that warms you up and keeps you going. Let's all say YAY for porridge.
Create a happy home
Danish homes are hygge havens – with oak furniture,  lots of natural textures like hides, sheepskins and leather – creating the perfect little nordic house filled with tactile finishing touches.
Get your hygge fix just by walking through the front door. Scandi-chic interiors: officially good for you.
I found the perfect place that sells hides which I have styled up all over my home in true hygge style. You can get the same effect with layers of fabrics, fleece throws, woollen rugs, faux fur and knitted cushions. Open-plan spaces will be divided into zones, with an emphasis on cosy corners and communal spaces for relaxation.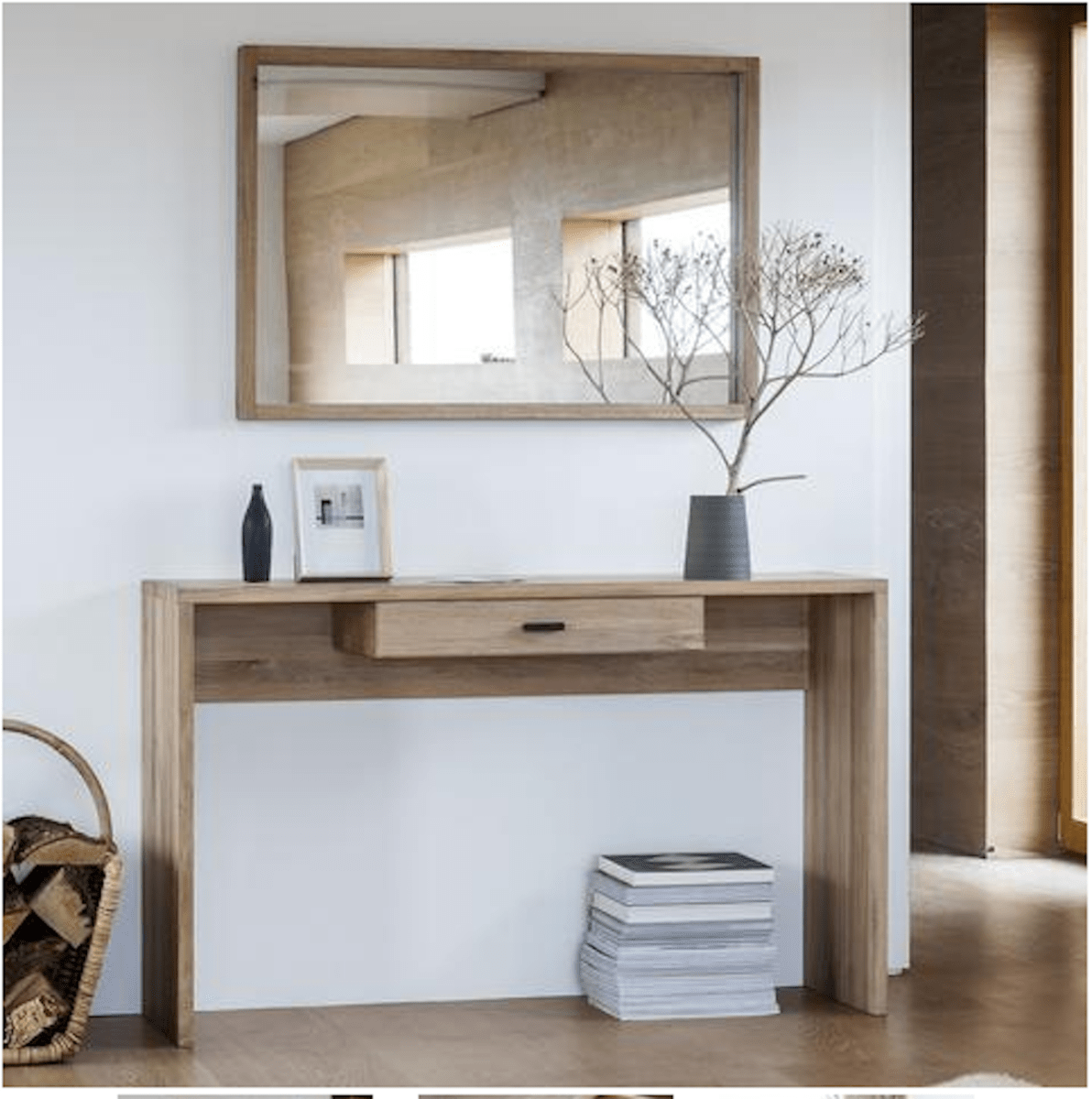 Choose soft colours
A Hygge home tends to be decorated in simple shades and neutral tones. Looks for colours that warm you (rich creams, burnt oranges), revive you (Robin red and holly greens) and calm you (sea blues and misty whites). Pick out these colours in your home just like this restful hallway which has beens imply furnished with wooden furniture and a vase of garden twigs.
Make your home important to you.
This means considering what you have – and edited out what you don't needed. Then deciding to decorate with intention (and style). Let's be honest not every Danish house looks is clutter-free but as a nation they are aware of design, as well as how this can effect your home. It's a source of pride. It's a statement of who you are, at any income level.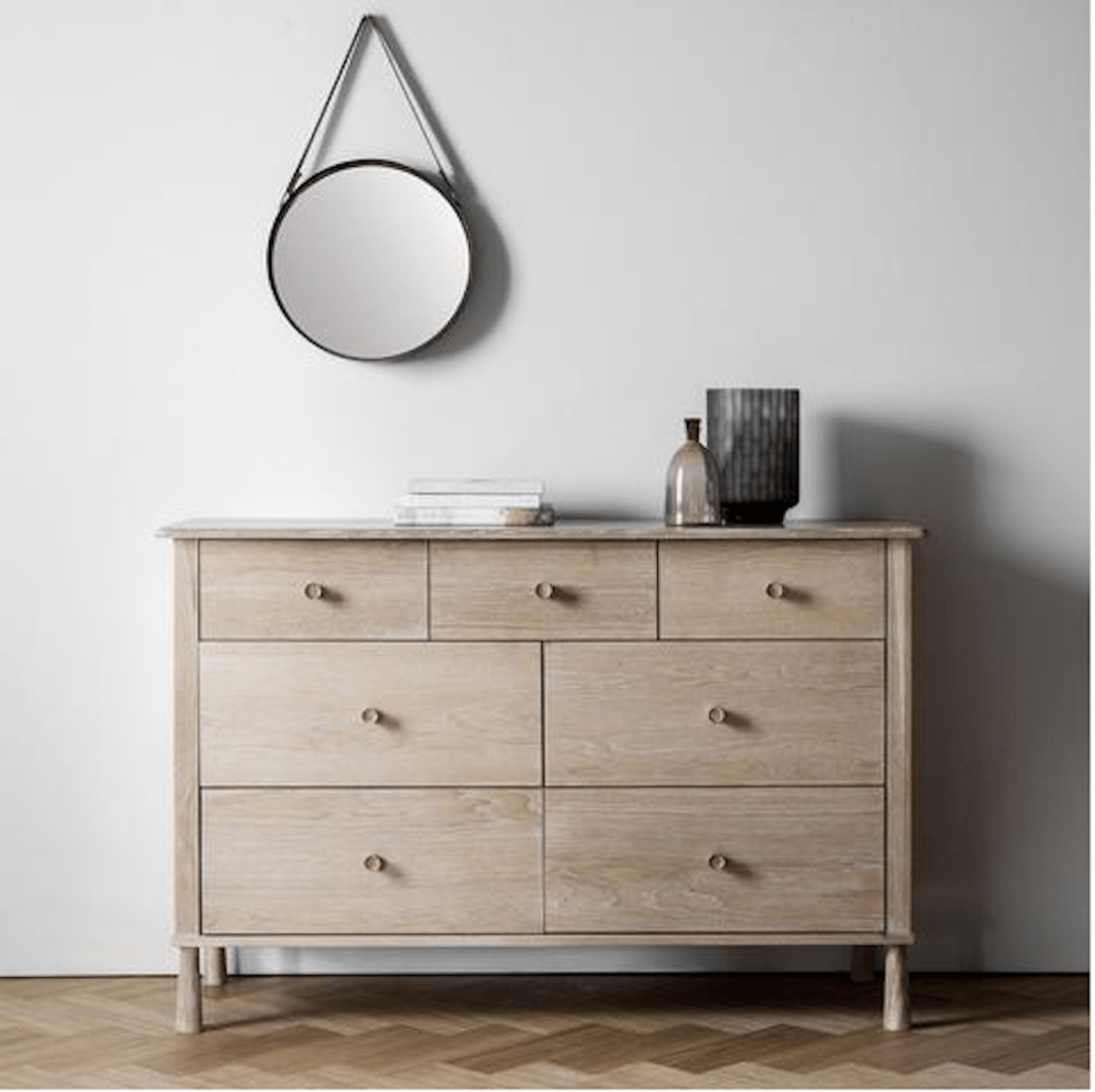 Buy what you love
Another way you can embrace the Danish approach to interiors is not worrying too much about cost. I know. That sounds crazy from a girl who writes a blog about how to get the look on a budget. But put it like this – if I want something for my home that's a bit expensive, I save up and buy it rather than settling for something that's just ok. That's Hygge. Cconversely, cheap things are fine too, if you love love love them. Basically, it's about filling your home with lovely things that will last and you want to have around you forever. So simple but so true.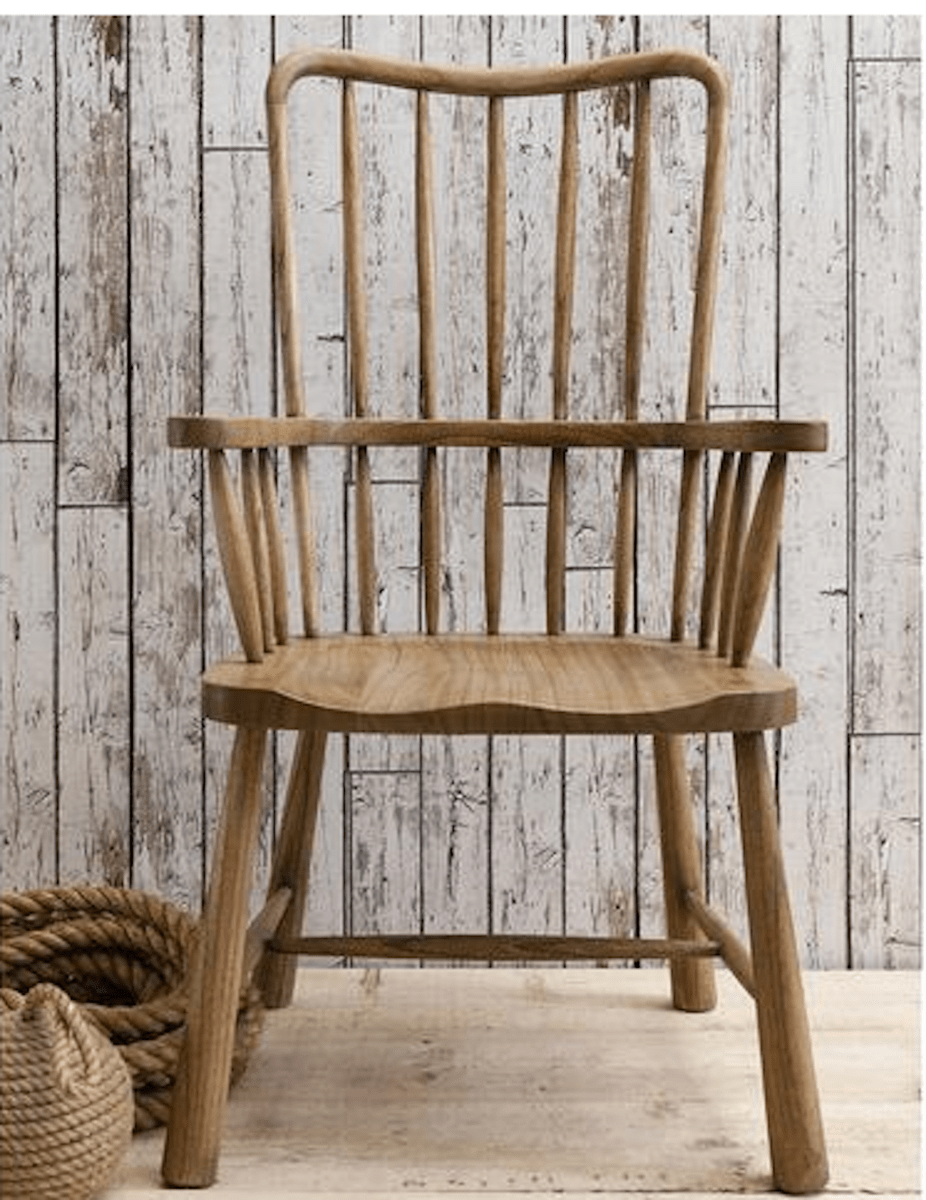 Prioritise your people
Historically, families wouldn't survive the long cold winters without family and friends to help them. Although, if we don't have food in the fridge these days we can call Deliverroo – there's still something important about a bit of hygge togetherness.  I'm not asking your to host a huge dinner party once a week – a simple wooden bread board of cheeses and olives, fresh bread, butter, a glass of wine will do. Which is goo as despite my kitchen makeover I'm still not the best cook.
Spending time with family and loved ones is central to hygge, as is being fully focused on what you're doing
Hanging out with friends and family is the key to staying happy and sane – so get the diary out and make a date with your crew.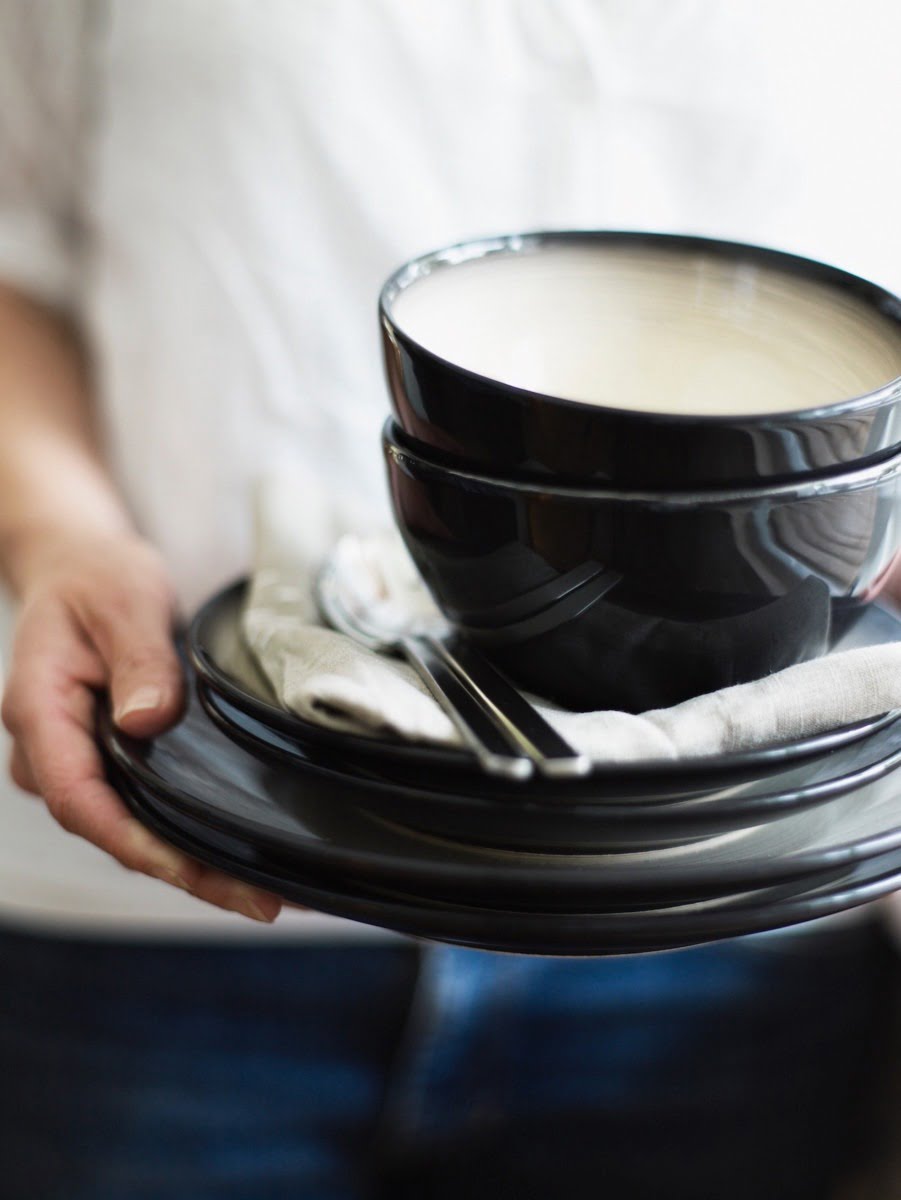 Enjoy the moment
Sundays are the perfect hygge day – where you can take time out to relax to read the papers. But the key to hygge is to do it ALL THE TIME.  Rather than chatting to a friend on the phone while you tidy, focus just on talking to them. Multi-tasking isn't very hygge. To embrace hygge is also to appreciate downtime too any day of the week. Now, as soon as I step in the door I turn on my Sonos speakers and kick back on the sofa with a large cuppa to take in a commedy podcast.
Welcome in the light
In cold countries that suffer long dark winter nights, daylight is a critical to the hygge approach to interior design. Lighting is the quickest, easiest way to create a warm and cosy atmosphere. Danes absolutely love candles and are rumoured as one of the largest consumers of them in the world per capita. Danish brand Skandinavisk have even developed a Hygge fragrance with notes of brewed tea, baked strawberry cake, rose petals and wild mint for the ultimate hygge experience.
Mirrors are also a great for reflecting light around your home and making it feel brighter too. It's also about making the most of daylight when it is there, going for walks – allowing yourself to enjoy winter sun.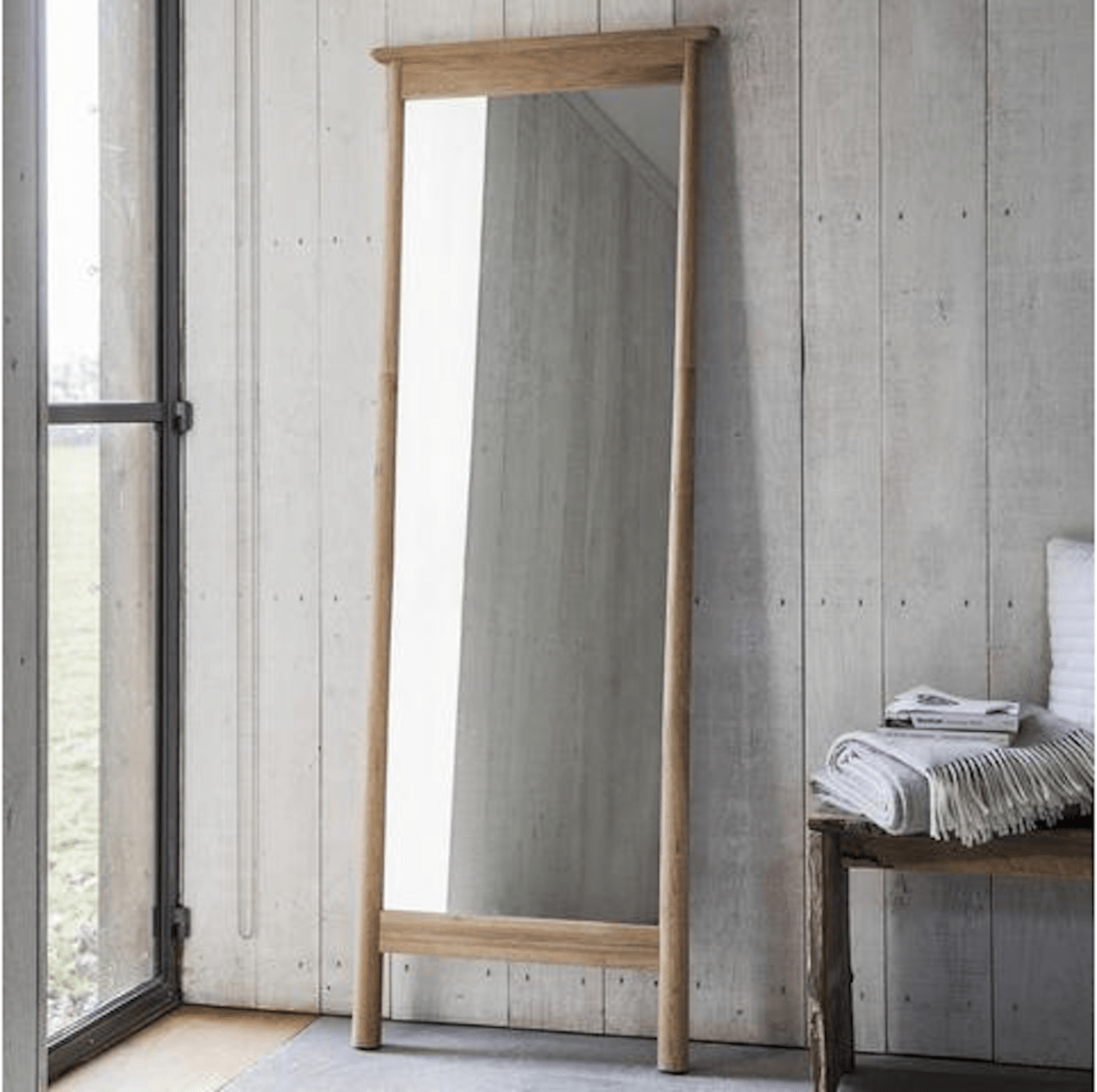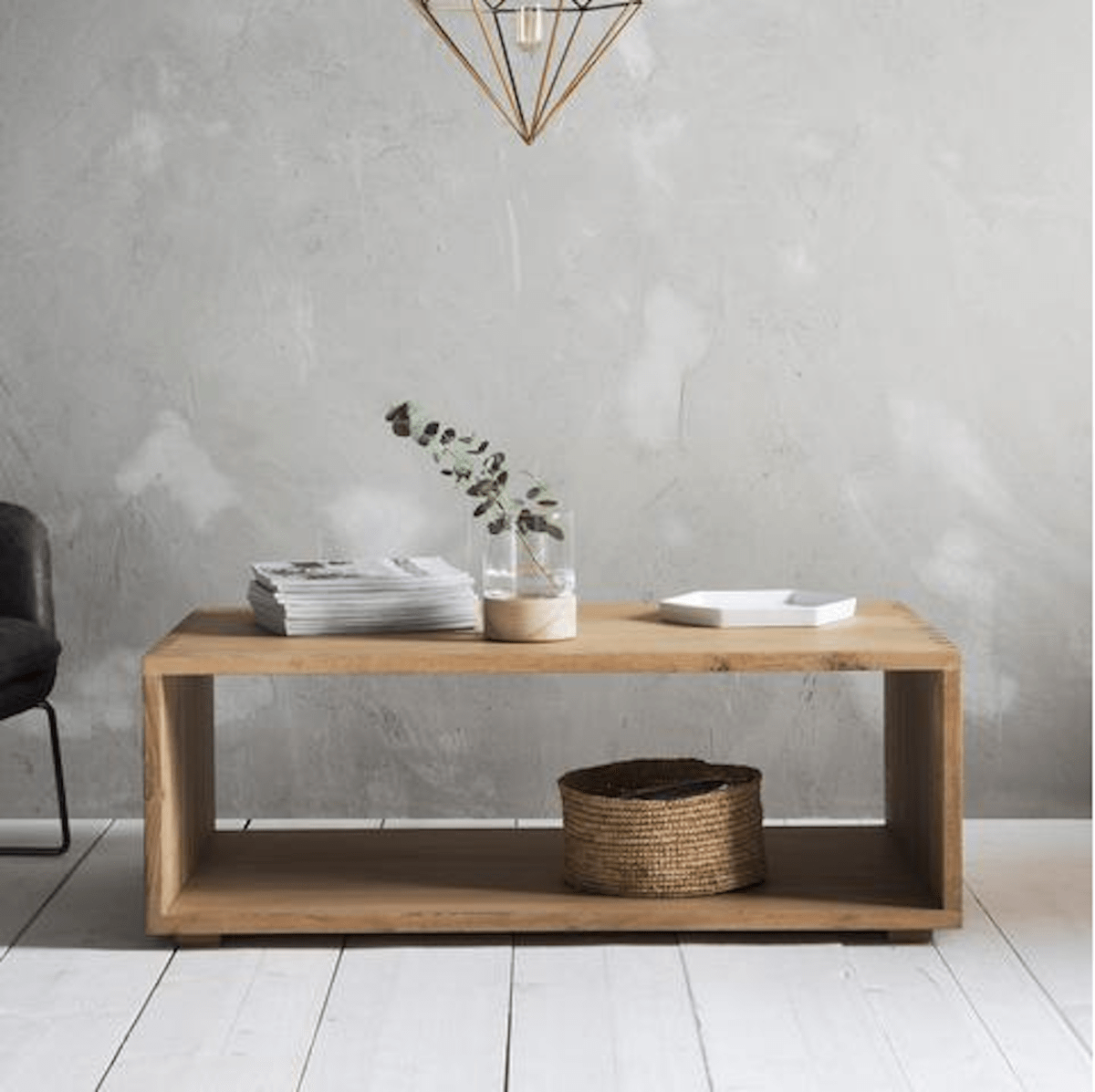 Buy more PJs
I've started buying loads more Pjs, cosy socks and I have dug out my furry slippers. And I get into them to watch telly on my sofa. Being comfortable when hanging out is really important at the end of a long day. I tend to wear them a lot during the day (I work from home not in a office, that would be odd) as I want to be as cosy as possible nearly all the time. I sleep far deeper in winter but I still try to stick to 
my ultimate bedtime routine
too so that I slowly unwind. In prep for lazy Sunday lie-ins, I'm going to invest in cosy bedlinen that I can snuggle under like 
the super soft fleecey bedset from Next
.
Don't rush
It's hard not to rushing around during the day. To be truly hygge you need to slow down a bit to take it all in, there will always be something else to think or worry about but this concept teaches you to take each moment as it is without rushing onto the next. The only way I can make myself stop is to run a really long bath and leave my phone outside. That way, I can truly unwind. You can see my amazing roll top bath makeover to see why I spend hours in there.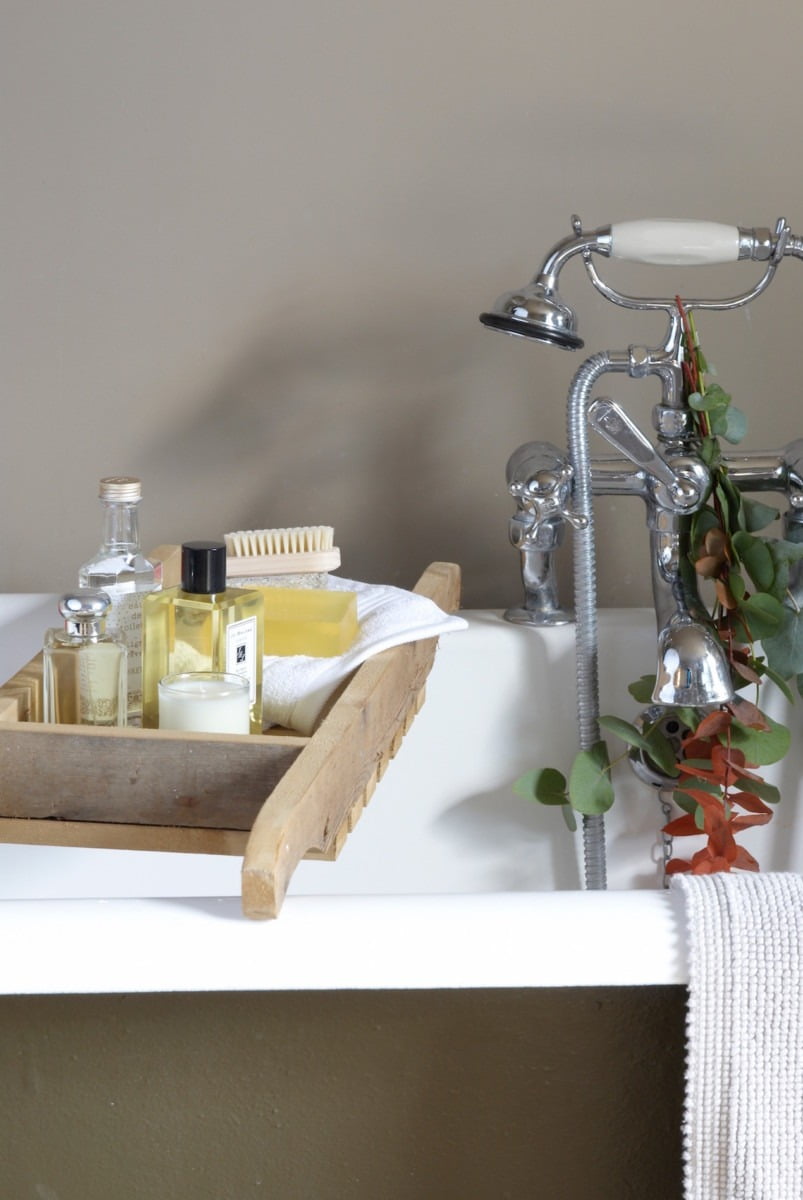 Enjoy the space around you
The key behind the hygge lifestyle is to enjoy the environment around you. Nowhere is this more obvious than in the home. Each room needs to be a sanctuary to sink into at any given moment and therefore filled with key items to allow you to do this. Turn off the telly, tune into a radio show. Switch off your phone and dive into a good book. Hygge is about attaining an overall sense of wellbeing by making small changes to the everyday.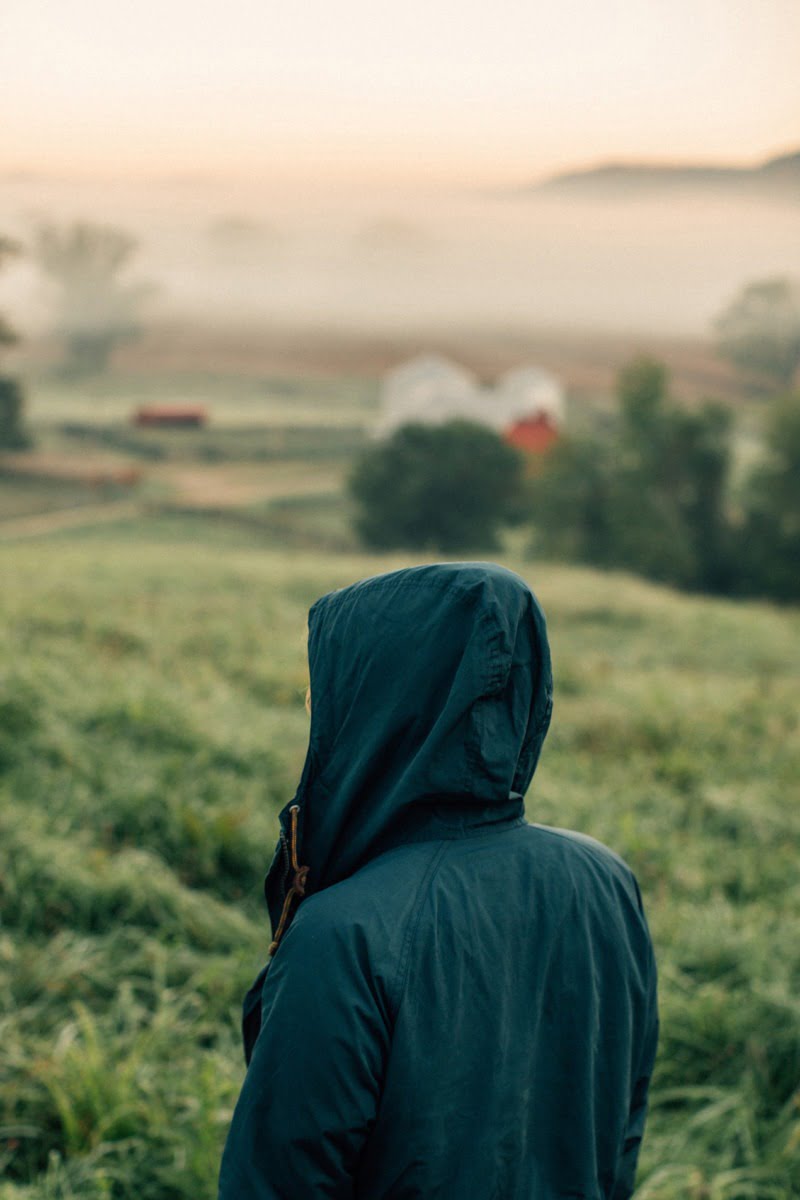 You don't need to overhaul your whole interior to make it more hygge. Small changes to your home can transform any moment. Treating yourself to your favourite coffee, indulging in new bubble bath for long dips by candlelight, a winter's dog walk on the downs or baking a cake for a dear friend. That's hygge.
Now you've got the idea, why not have a go giving a corner of your home a bit of hygge styling and let's see if us Brits can join the Danes at the top of the list of happiest nations. After all, we've got the weather for it….
Would you like to add some thoughts? Please do so below, I'd love to hear your take on this.
Love these styling tips? Then pop your email into the subscribe box above – and I'll send you my weekly style updates.

•• Disclaimer, this was a collaborative post with on-line furniture store Harley & Lola. I've picked out the Wycombe and Kielder ranges. As always, these are my opinions, my photos and some with thanks for Death To Stock and my as ever all thoughts are my own.