I realised once I starting writing this post that I really should have taken before shots but I was too excited styling my new Gold Abby Leaning Mirror from Exclusive Mirrors into my two bedrooms that I completely forgot! Ooopse. The reason for my excitement? I've been looking for an amazing mirror to give my two bedroom makeovers that X-factor. Here's my 7 Interior Stylist's tricks to how a mirror can give your home a designer edge.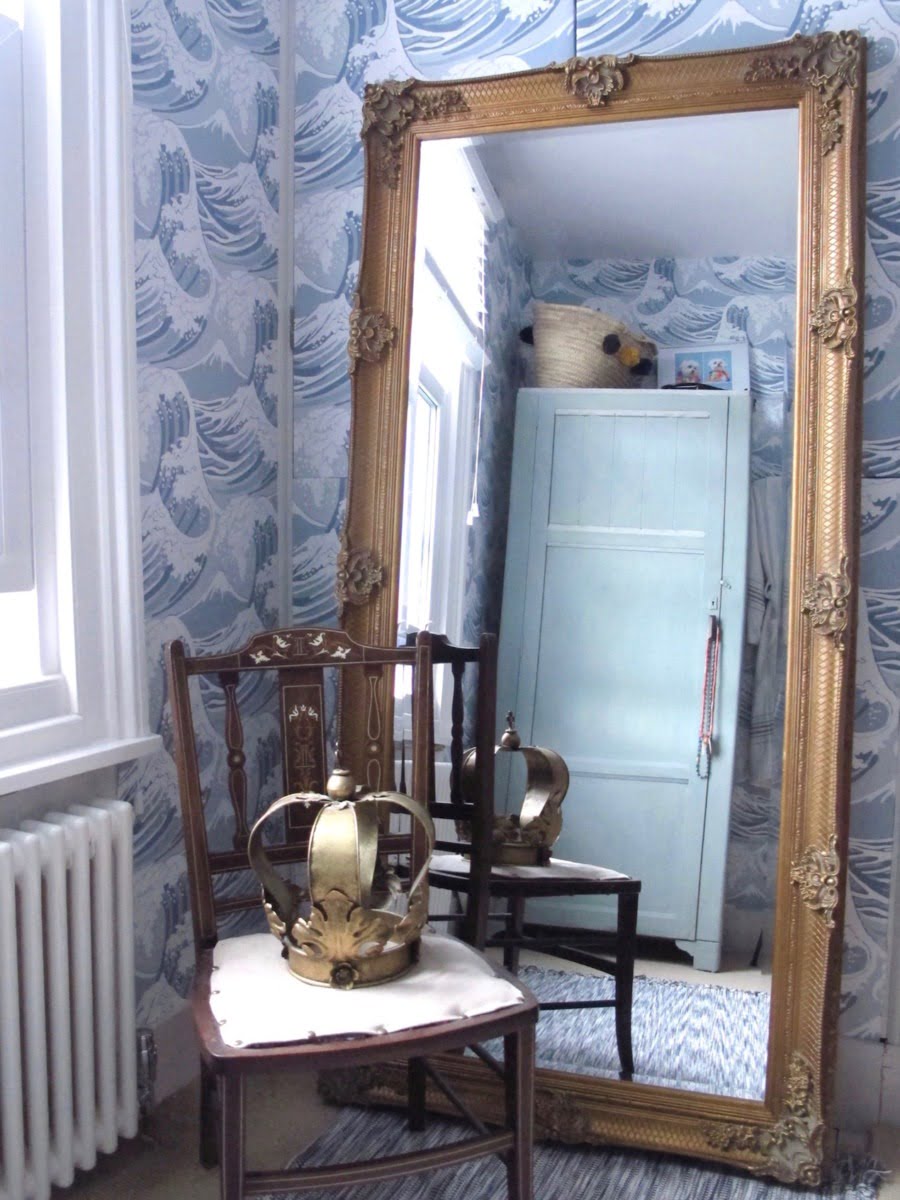 Why An Ornate Mirror?
It was my sister who pointed out that my home was lacking mirrors. She has one pretty much in every room. That is because they reflect light and make every room feel bigger (and they are great for a last make up check before you head out the door).
In my case, my bedroom is filled with vintage furniture and I wanted an ornate mirror to create the 'idea' of a dressing room in the space. Also, I need a full length mirror to get ready – I'm not vain, promise, I need to see my shoes with the rest of my outfit or I go out looking like a wardrobe-car-crash.
Just like anything you hang on the walls, pick the wrong mirror and you could be doing more harm than good.
My Gold Abby mirror which was ordered on-line, arrived so carefully packed and the delivery man carried it up the stairs, unpacked it, cleaned it for me AND took away all the packaging. So impressed, I want him to deliver all my parcels in future.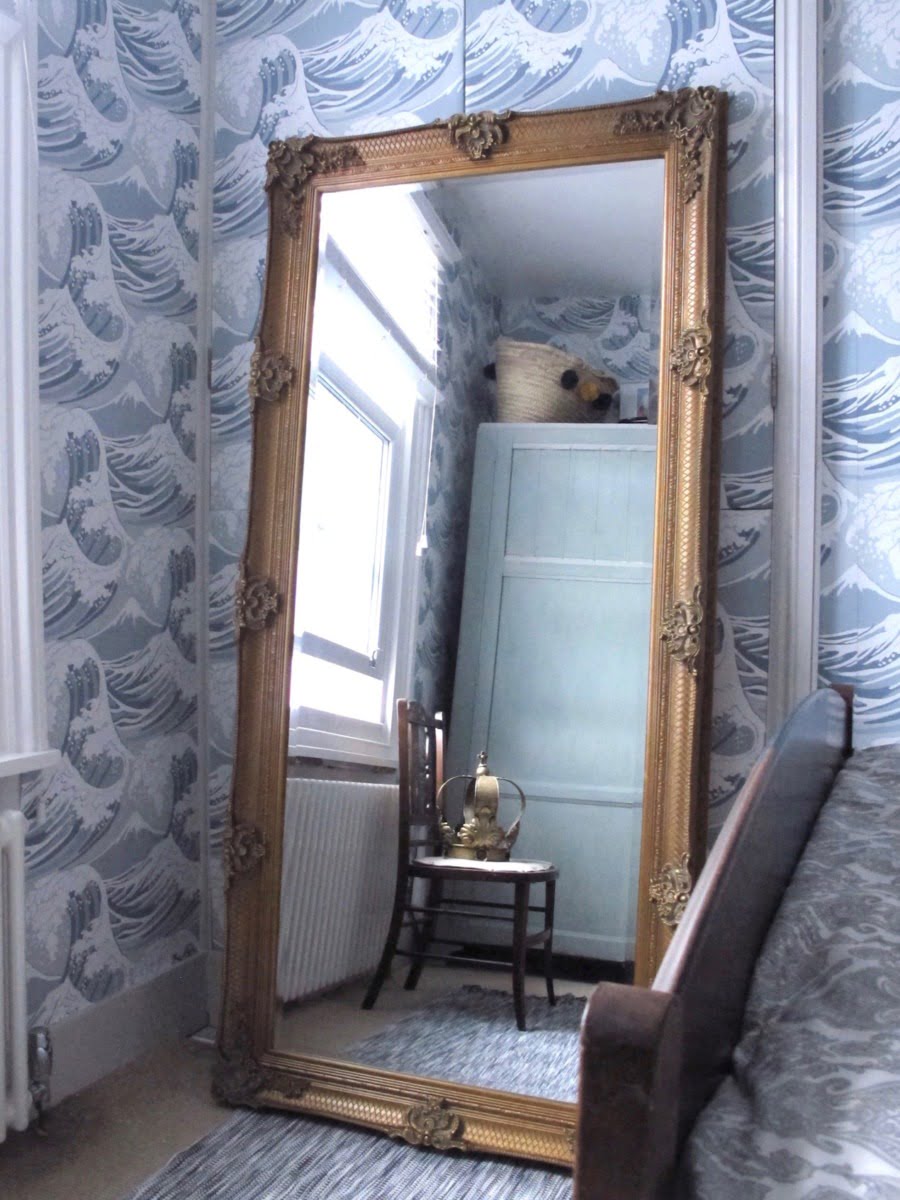 The mirror came in four colour combos; cream, black, silver and gold. I went for the gold one as it was on the warmer shade of gold which sits well with the brass tones I've been slowly adding to my room. Size, well I went for the biggest I could fit in my room. It is huge at 167 cm tall x 81 cm wide.
How did I go about picking this particular mirror for my home? Well there are several tricks I followed which I've listed below so that can pick your perfect mirror too.
Trick 1: Too big and the mirror will over take your room. Too small and it be be underwhelming
We've all used a mirror that is too small and know how frustrating that can be. If you hang a small mirror up and you can only just see you face in it, what use is that? It's not really adding anything to a room. Too big and you could face unflattering reflections of clutter or mess in your home. Pick one for the size of the job it needs to do. Full length for getting ready. Long is ideal for making narrow hallways feel bigger. Round to soften the look of a room. Oh, and when measuring your mirror for your room take in the size and depth of the frame too.
Trick 2: The frame of the mirror is just as important as the size
A beautiful mirror can be the perfect way to reflect the style or mood you are trying to create in your home. Pick a frame that reflects the look that you are going for. Love a vintage feel, then go for a mirror Art Deco frame. Want Loft Living, then pick one a Crittall one which look like warehouse windows. A minimalist? Then you'll want one with a simple modern frame. The right frame can tip the balance of your room style. Get it right, and you're making the perfect statement. Trust me.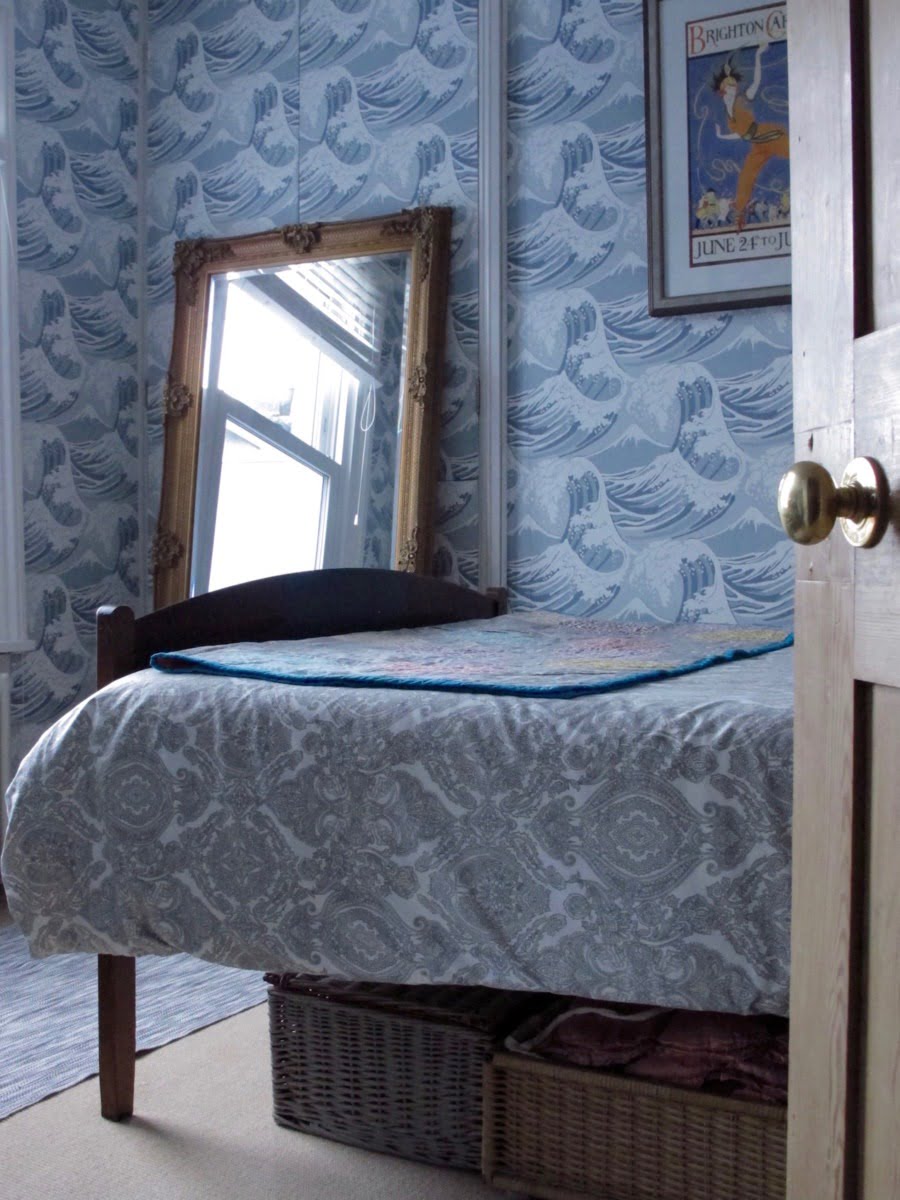 Trick 3: Put a large mirror in a small room and see your room suddenly not feel so small
In my compact spare room, my mirror rests against the boiler cupboard (cleverly been wallpapered over). On paper it looks waay too big for the room, it actually works – adding gilt glamour to my spare room and almost makes it look twice the size. It also helps with the scale of the room making my low ceilings feel much taller than they are. Also that tiny space at the end of my bed now looks vast and roomy.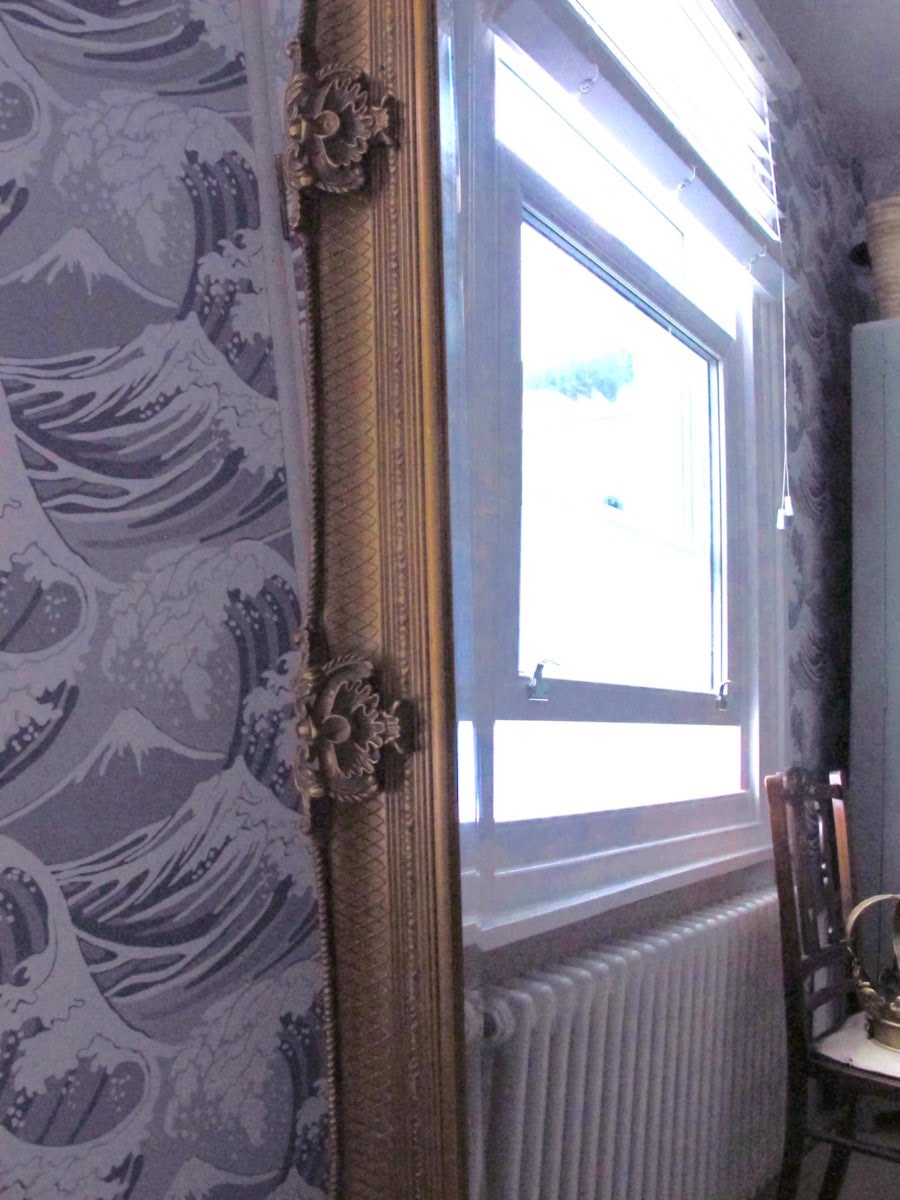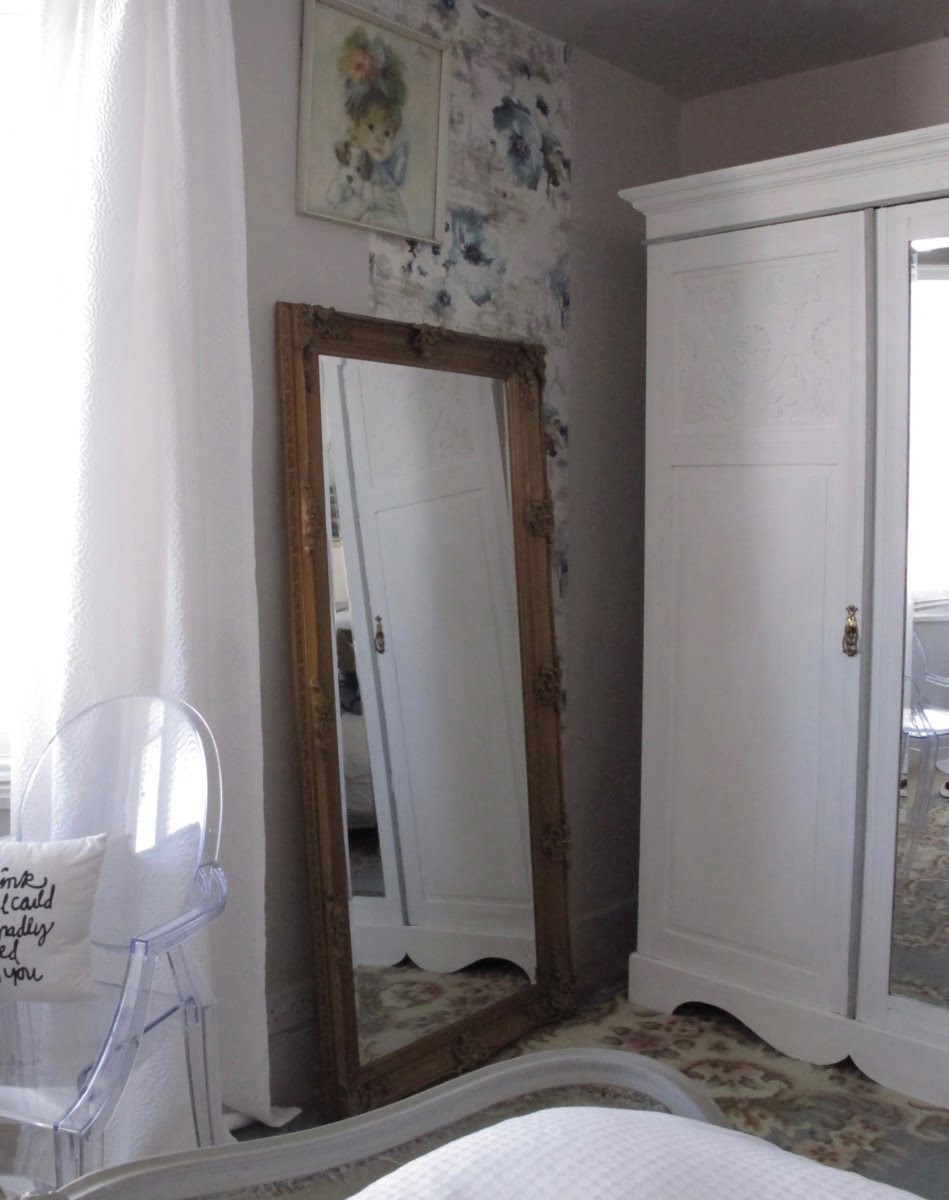 Trick 4: Never Reflect A Blank Wall
If you want your mirror to make your room look bigger then it has to have something to reflect to trick the eye. If it is reflecting a blank wall, then you'll just see more blank wall. Reflect a wardrobe and a chair – then all of a sudden your tiny room looks like it is big enough to home twice the amount of furniture. If you want to make a large room feel cosy, reflecting blank space will only make it feel cold and unwelcoming. Position it carefully in your room for maximum impact.

Trick 5: Group Your Mirror
A single mirror on it's own can make a statement but hang with other items and you have 'curated' a look for a corner of your room. In my case, I've hung up a strip of vintage-style wallpapaer (that I found from new fav wallpaper company – The Paper Partnership) and then overlapped it with print that my Mum gave me – over lapping the edge. My mirror helps to break up that line and draws attention to this little feature in my room. You can group your mirror on your with pieces of art or objects to create a little display.
Trick 6: You Don't Have To Hang A Mirror
This may sound obvious but a mirror can be artfully resting on the floor looks so good. Obviously it can be a hazzard in busy family homes but in a spare room with little traffic it can look effortless chic. Rest one against the wall, as I have done rather than one on a stand if you want to conserve space.
Trick 7: Use Your Mirror To Add An Accent To Your Room
In my all-grey bedroom, I wanted to add an metal accent that would lift the room. In my case, I went for bronze or brass to high light my original brass door handles that I inherited with the house. I've added a bronze light fitting and curtain pole and then picking up accessories to tie in the look like my vintage brass carriage lamp thing bought at Brighton Flea up in Kemp Town. My new mirror with it's gold ornate frame has really brought these elements together, finishing off the look of my room.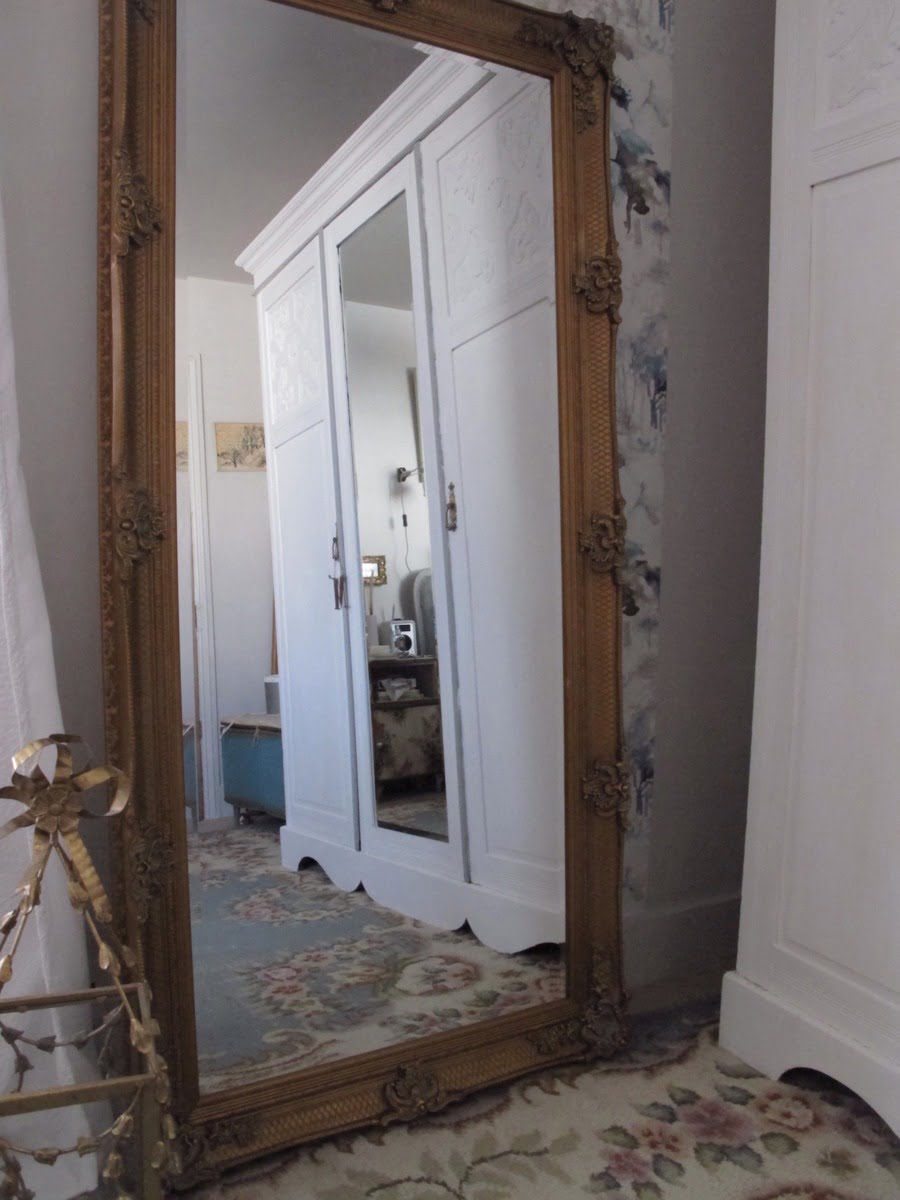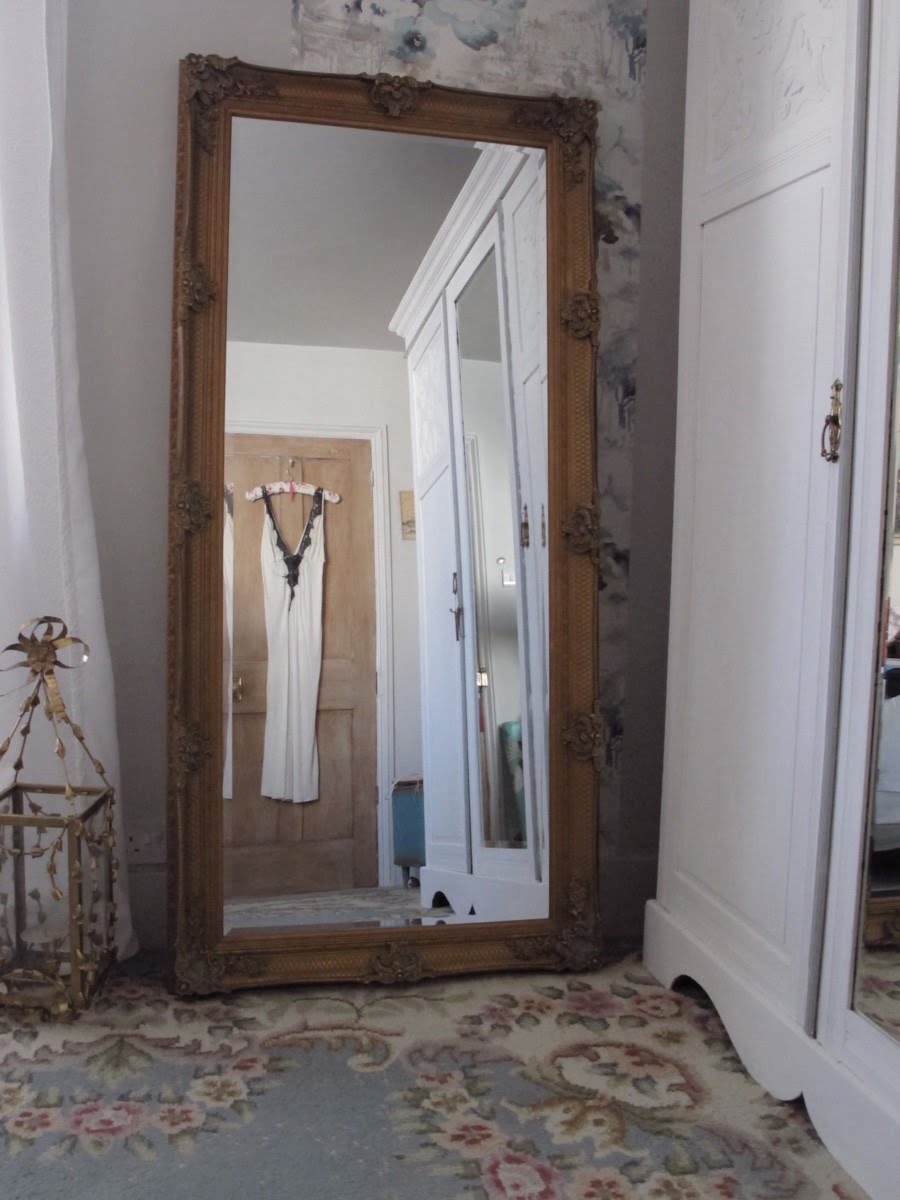 I played around with the mirror in both my bedrooms in the end, it has found it's home in my new look guest bedroom. It has made that room feel twice as big and it is ideal for guests.
There is my seven tricks to make your new mirror work harder in your home. Have you found them helpful? Are you tempted to swap your mirrors around your home to make them work harder in your space.
If want to see more of my ideas of my guest room then check out my post here on Ideas For My Spare Room. For more befores of my main bedroom you can see photos here.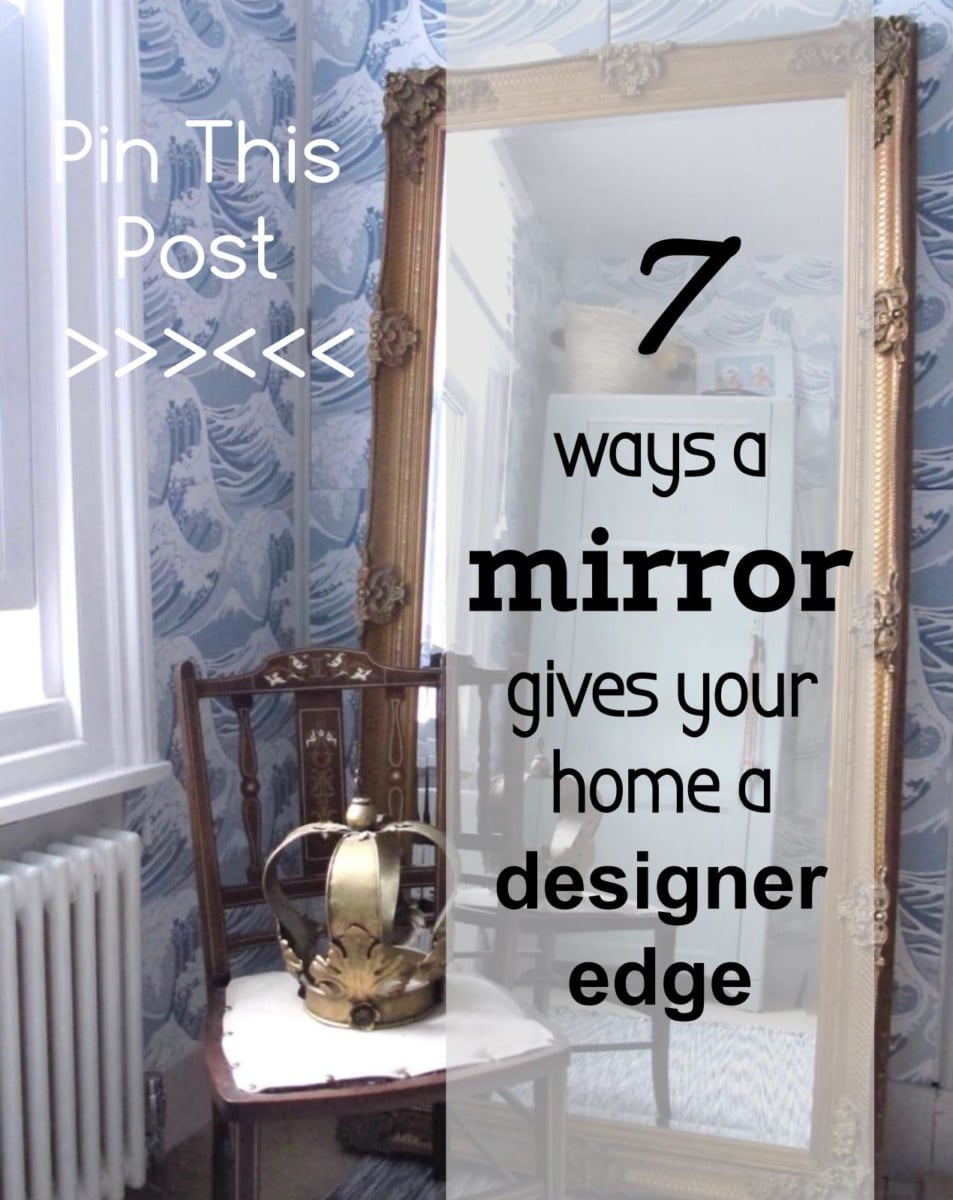 •• Disclaimer, some of the products above were sent to me for review. As always, these are my opinions, my photos and my thoughts.