HEALTH WARNING: This post contains shocking images of a dirty old pillow! I'm a poor sleeper and often awake in the small hours. To improve my sleeping habits, I've invested a lot of time and money in creating the perfect bed. This is virtually pointless if you don't get the details right, like choosing the right pillows for you. Here's my essential buyer's guide to picking the correct pillow for you to take you from Awake to Zzzzzzz.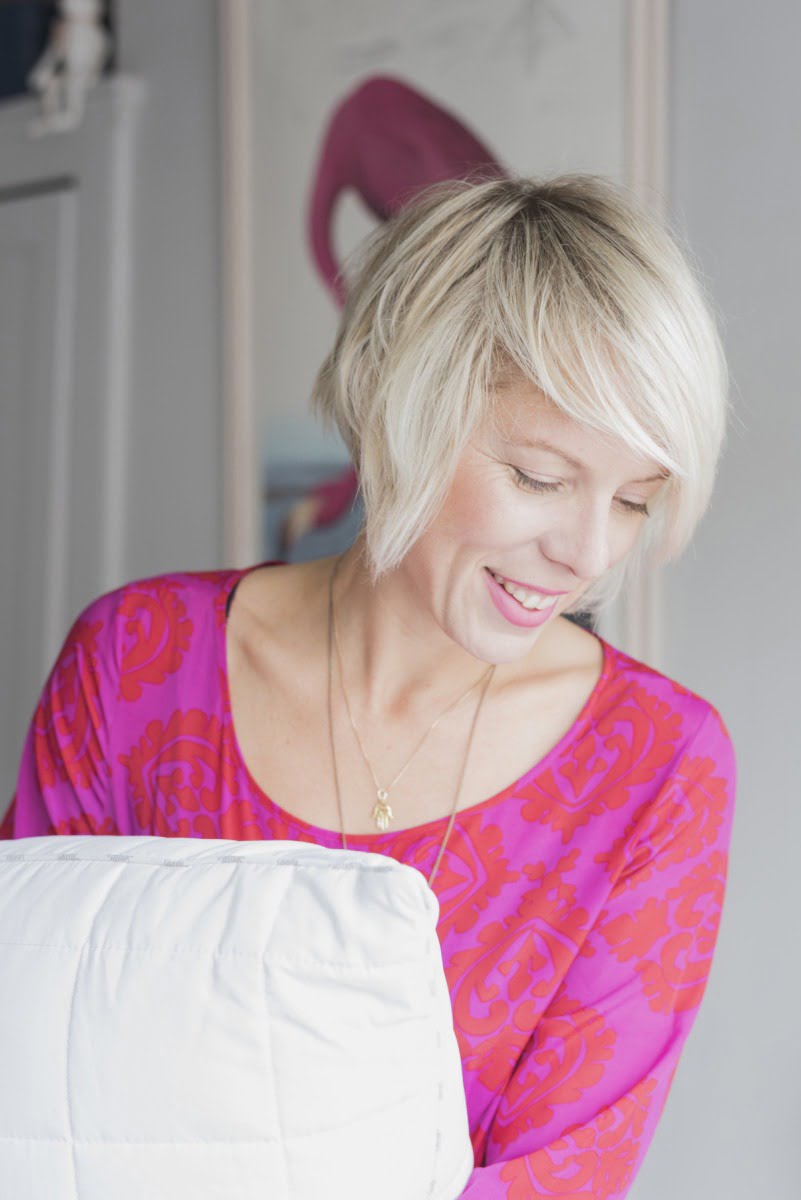 Pillows – The Unsung Heroes
I've written before about my lack of sleep, and how I created my ultimate bedtime routine to a good nights sleep which you can read more about here where I talk about the good practice of preparing yourself before you head to bed. Now I want to take this advice to the next level, looking in more detail at the bedroom basics – Pillows.
Bedding is so important to help your sleep, and that includes your pillows. They are the unsung heroes of a good night's sleep. Your pillow can really make the difference between a waking up refreshed or waking up with mad bed hair and a grumpy morning face.
We spend hours and tons of money choosing new bed and mattress – I hold my hands up as guilty of this! I once spent £1000 on a mattress. It can all count for nothing if your pillow is the wrong one for you.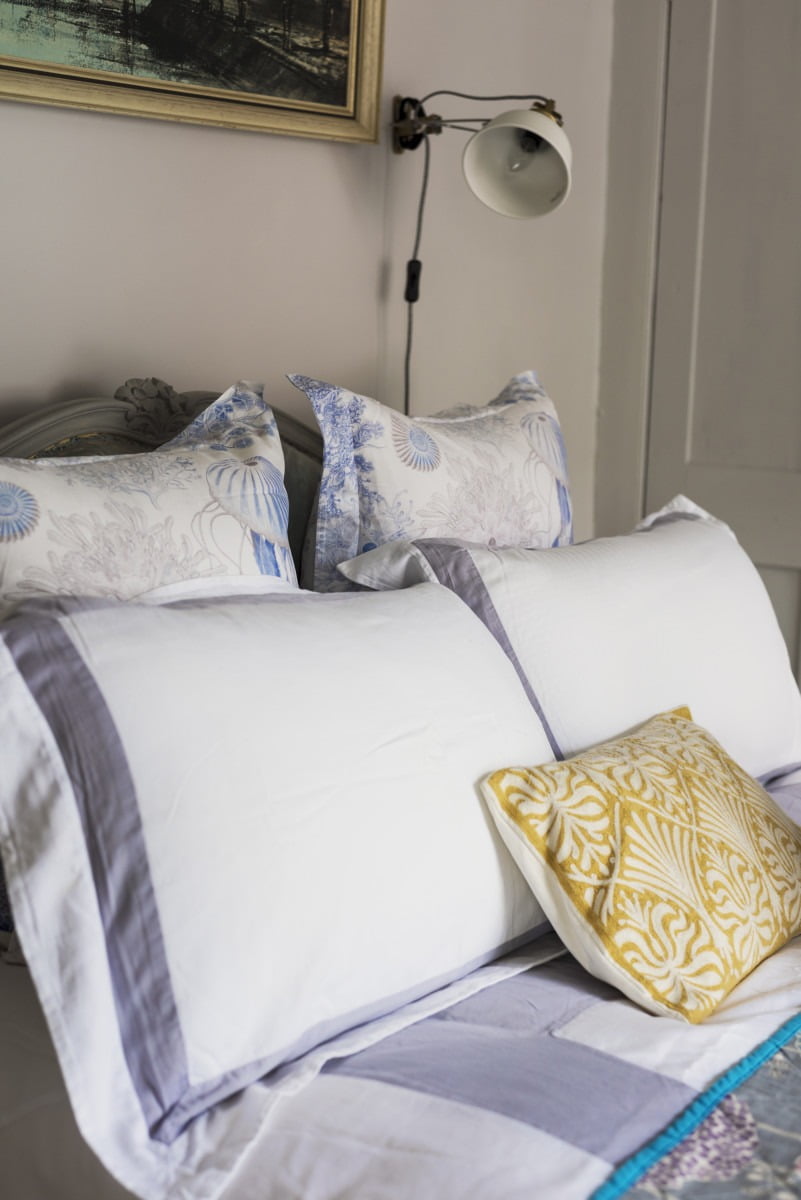 Pillows wear out
Let me start by throwing some facts at you – in a survey by Sealy (a UK bedding manufacture) and the British Chiropractic Association, 15% of those asked did not change their pillows for at least 10 years. That is a bit grim for several reasons.  A/ the filling degrades over time, and B/there are plenty of hygiene reasons why changing your pillow at least every five years is a good idea.
And, I'll confess I might be one of the 15%. I have no clue how long I have had my old feather pillows. Brace yourself….here is my old pillow complete with random stains, marks and god-knows-what. I liked that it was all squishy, but it was full of broken feathers on closer inspection. Actually, I can't look any more. I feel a bit sick. Needless to say, this pillow ended up in the bin.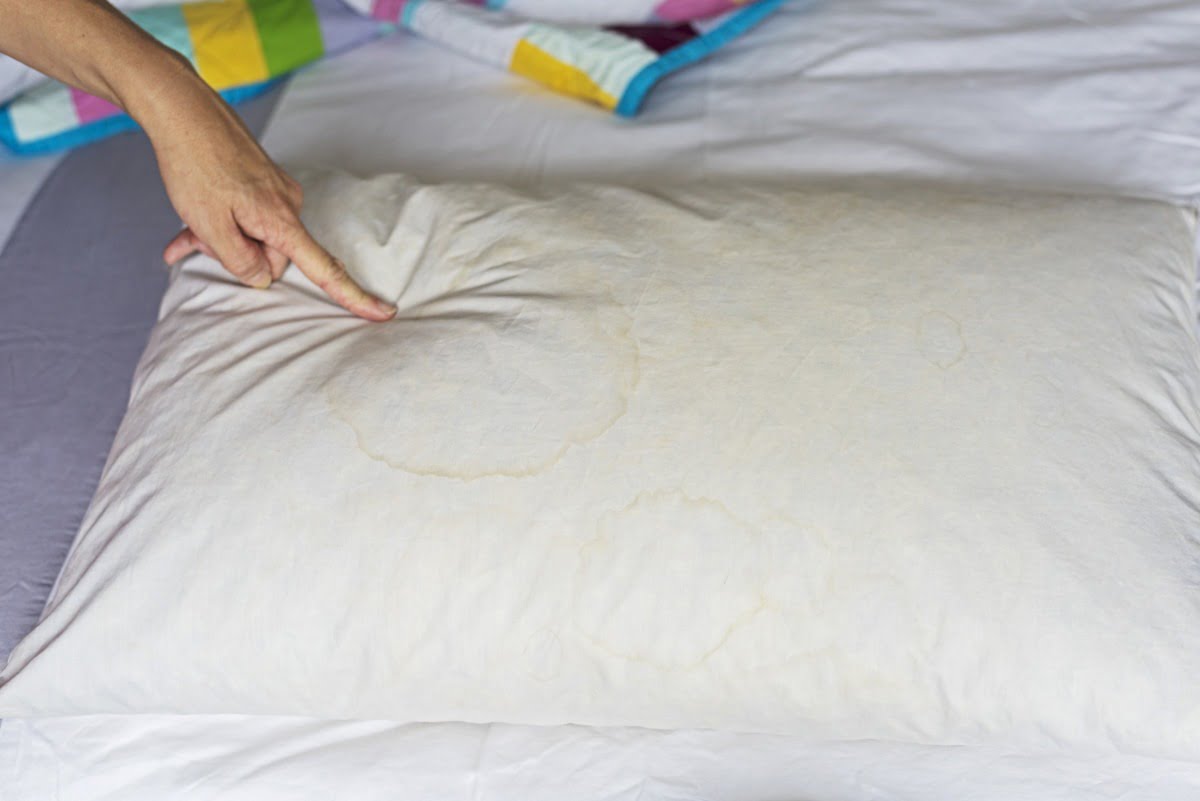 Try before you buy
I've bought pillows in the past on-line then I discover they are really uncomfortable. Doh! That is because pillows are like mattresses – you need to try before you buy. Oh – and if you do sleep on two pillows, buy them together and try them together.
When shopping for pillows, go to a shop that stocks a good range so you can squeeze them, touch them, press them and give them a good old grabble. My pick is Debenhams or House of Fraser who has a great choice or even better, try your local bed retailer, where you can test out your pillow selection on a real mattress. If the sales staff give you a funny look – tell them I told you to do it. This is scientific research.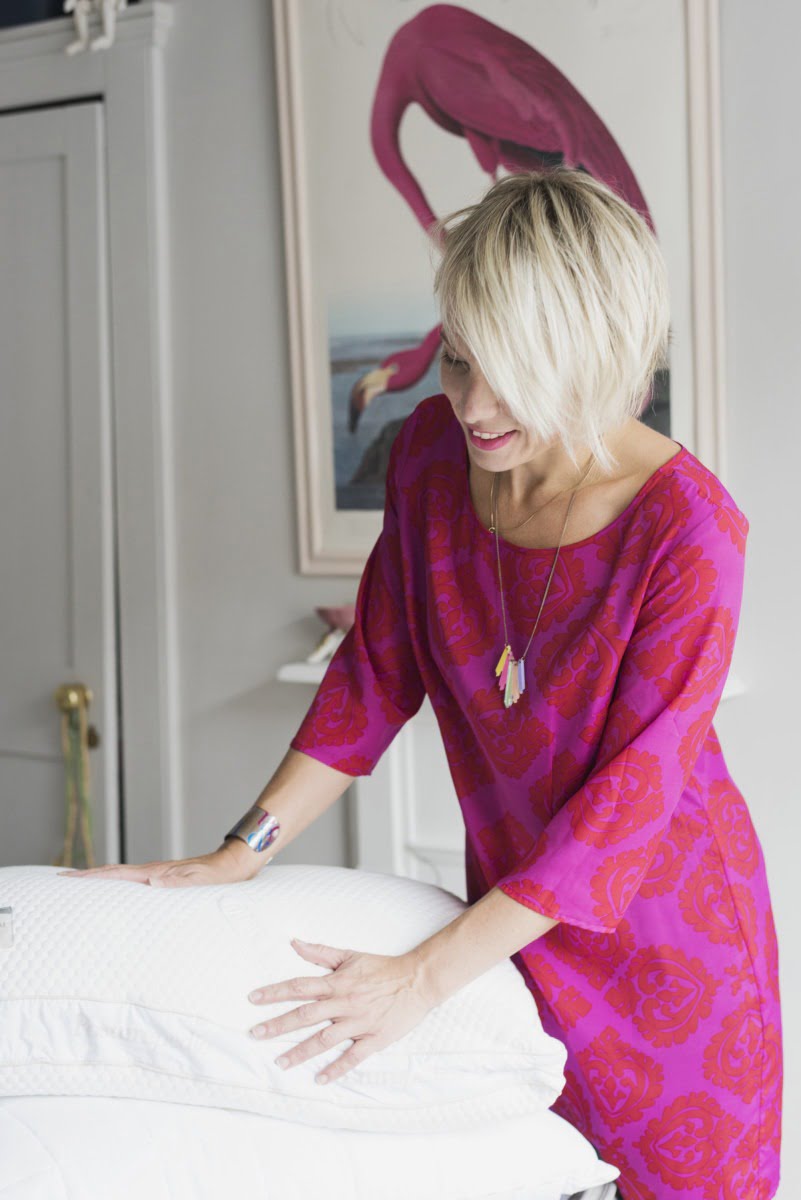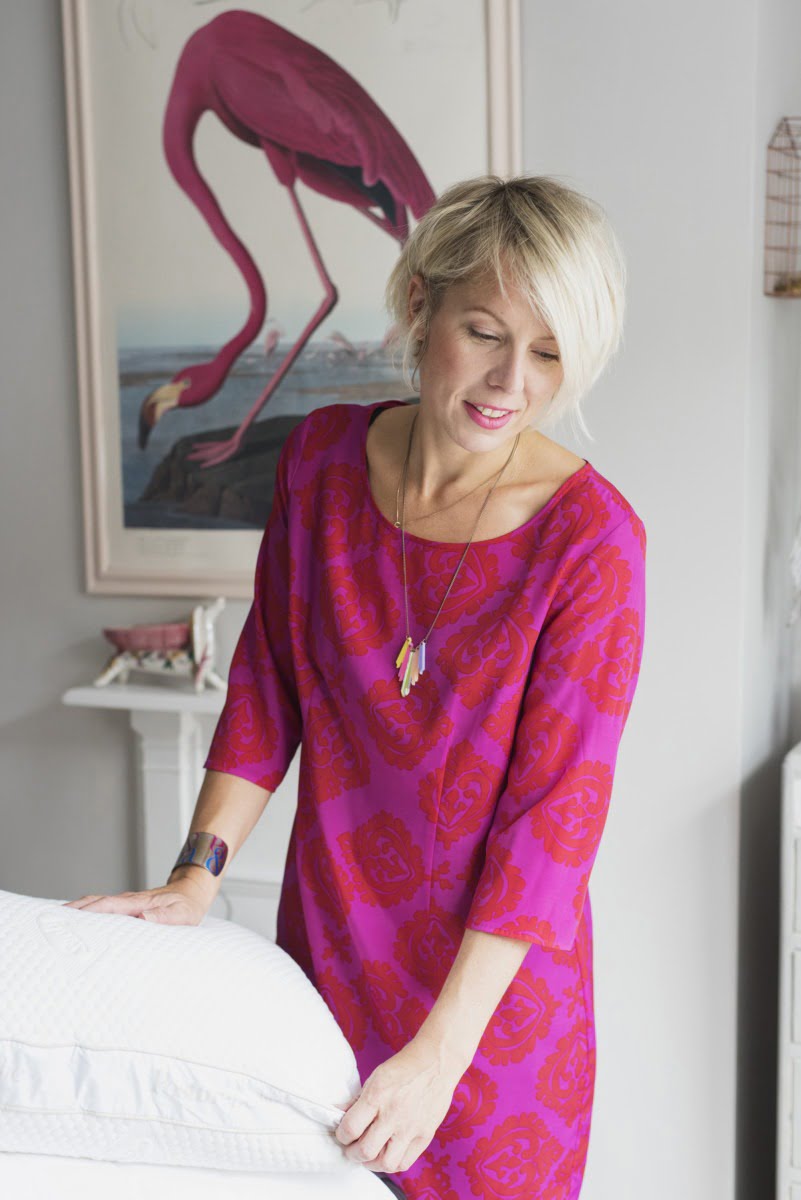 What Is The Perfect pillow?
The basics: Your perfect pillow should keep your head in line with the rest of your body, and mould to the shape of your head and neck. No two people have the same sleeping patterns so which pillow you pick is a very personal choice. I've found this convenient website to guide you through how to pick the right pillow you need depending on your sleeping position – clever, clever.
You can also take this interactive pillow quiz to find a pillow that matches your sleeping preferences.
My Tip: I'm a restless sleeper and often have back and neck pain resulting from lifting heavy furniture on shoots. I like having two pillows. Not to sleep on at the same time, mind you. But to swap around depending on how my neck and body feel each night.  One pillow isn't always going to be the answer for you – that is why you have to try out a couple.

What pillow did I pick?
After much testing and trying out, I went high-tech with my pillow choice. I heard about Sealy's 'Select' range that uses a hypoallergenic synthetic fibre that replicates silk called Serica. I found this super-fine filling was super soft and springy and felt really firm but bouncy when I pressed on it.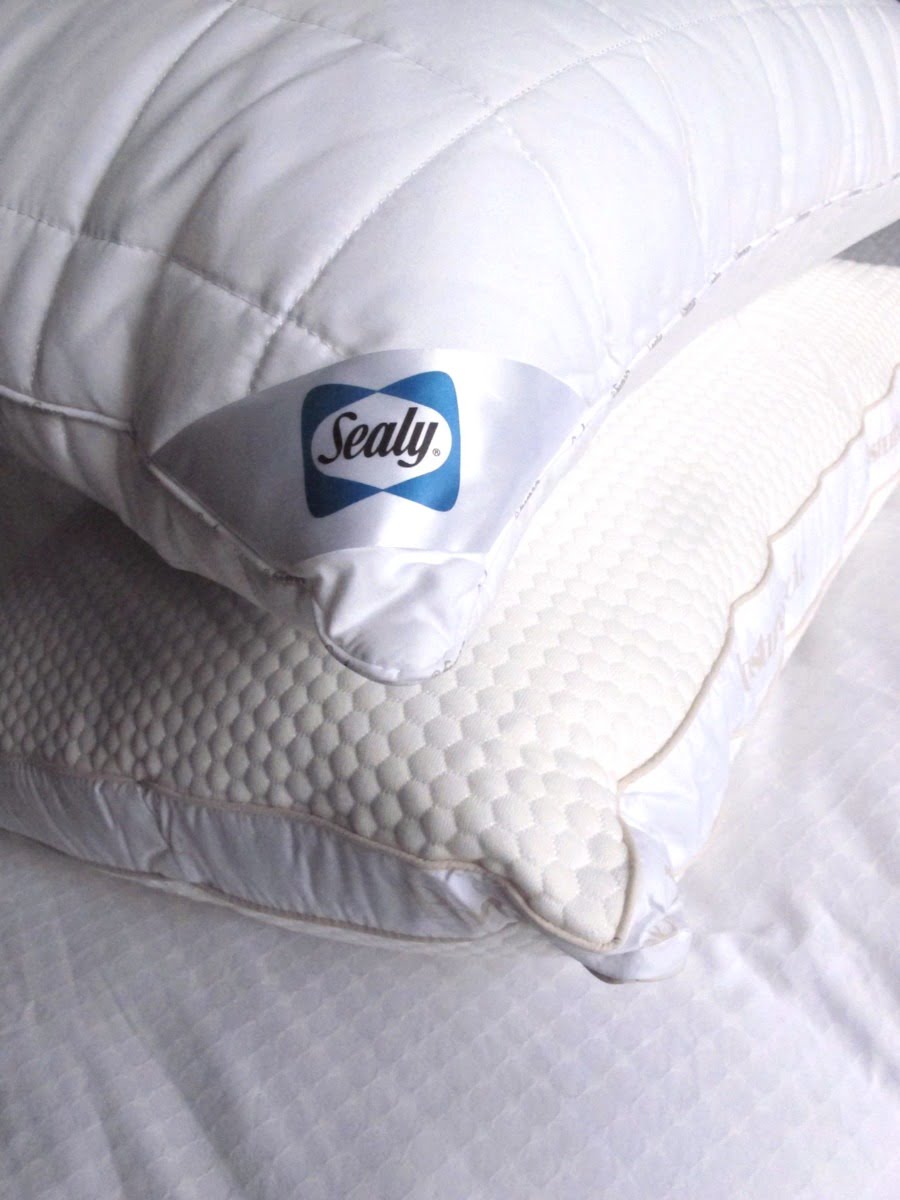 My Choice?
My No1: Sealy Select Response 'Clusterfill' Pillow

I liked that this pillow had a quilted microfibre cover which removes moisture from the surface and away from my skin, ideal for the hot Summer months. Keeping moisture away from your skin also keeps it looking good. 🙂 The high tech 'Serica' fibres in the body pillow give it a soft structure but with no fear of it turning lumpy. I thought this one would be good for when I get a migraine and need to rest my head gently, or when I'm sitting up in bed watching telly. This bad boy costs around £33.99. [It's the one in the top here]
My no2: Sealy Pocket Springback Pillow
This pillow is a much firmer one and is designed to give more support to my spine. I thought was a good alternative to my other choice. As the name suggests, it's pocket sprung (28 springs to be exact), which makes it really firm and I've noticed it springs back into shape instantly after I lift my head – I think this must be down to the layers of memory foam inside. According to the packaging, these layers aid air circulation, which is again good for sleeping. It's got a soft fleecy cover too. This one is more pricey at £44.99 each.
That's my double pick. New pillows are a worthy investment – but these two come with a two-year guarantee, not that anything will go wrong with them but nice to know.
If you need a rundown on pillow know-how for you, check out the Sealy Sleep Centre which goes into more detail into the different ranges that will work for you.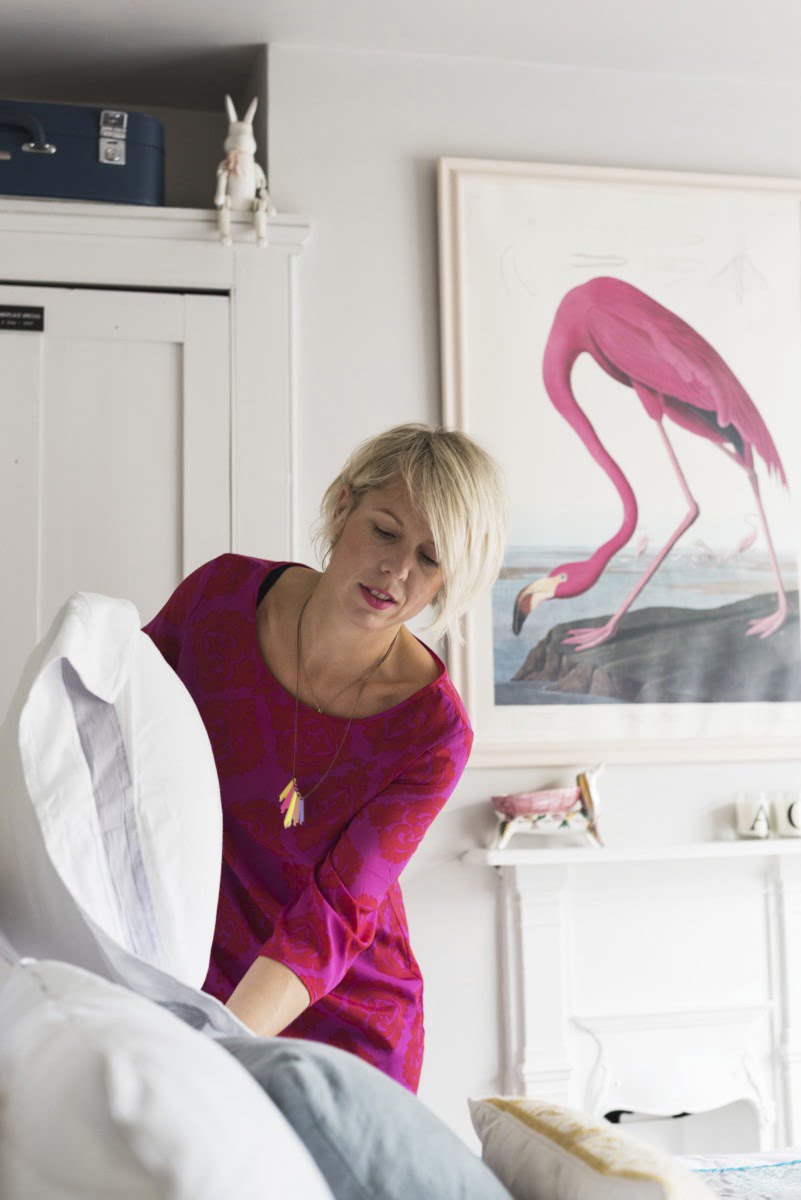 Not just for your head
All my friends know how obsessed I am about having a beautifully made bed. I've invested in two cotton protectors to keep my new pillows in good nick. Next, I make my bed with the best cotton sheets I can afford. When I'm feeling flush, I splash out at Zara Home – which is about £40 for a duvet cover in the sale, or when I'm on a tighter budget, I pick up sheets at Asda like this one for my spare room or H&M sheets – both are around £20-30 for a complete set.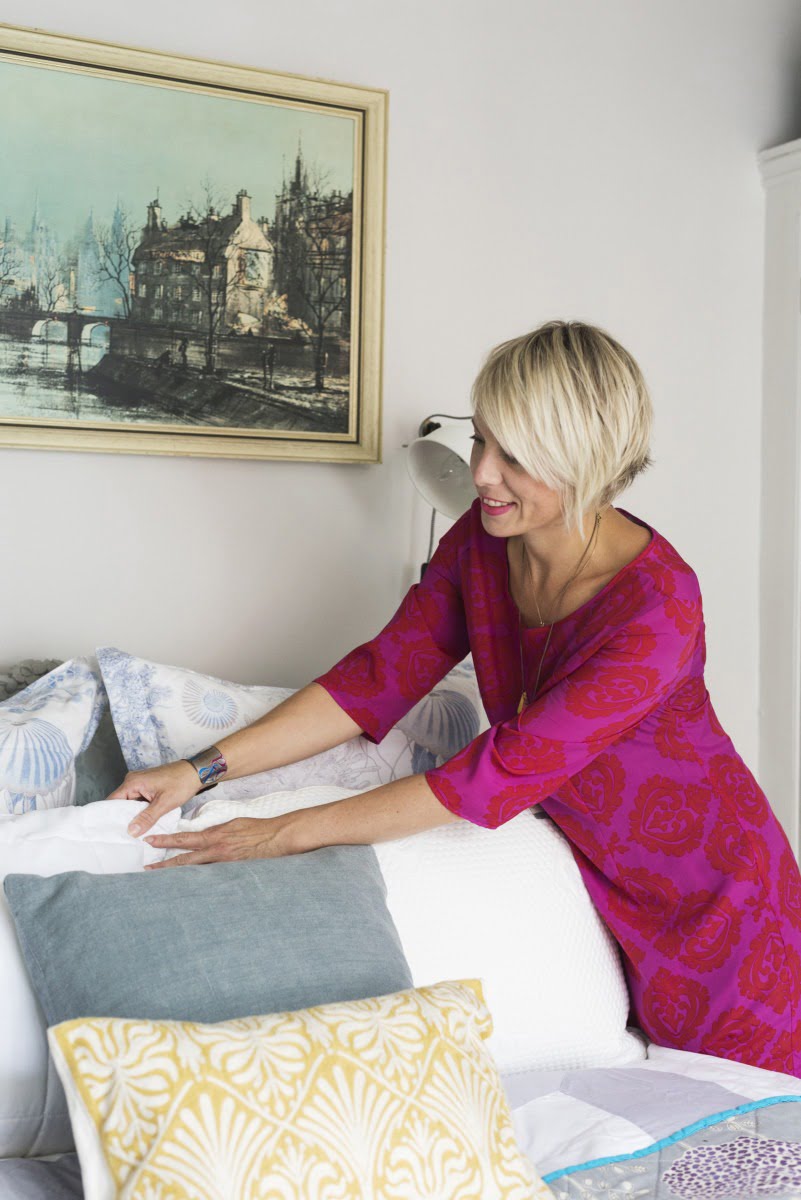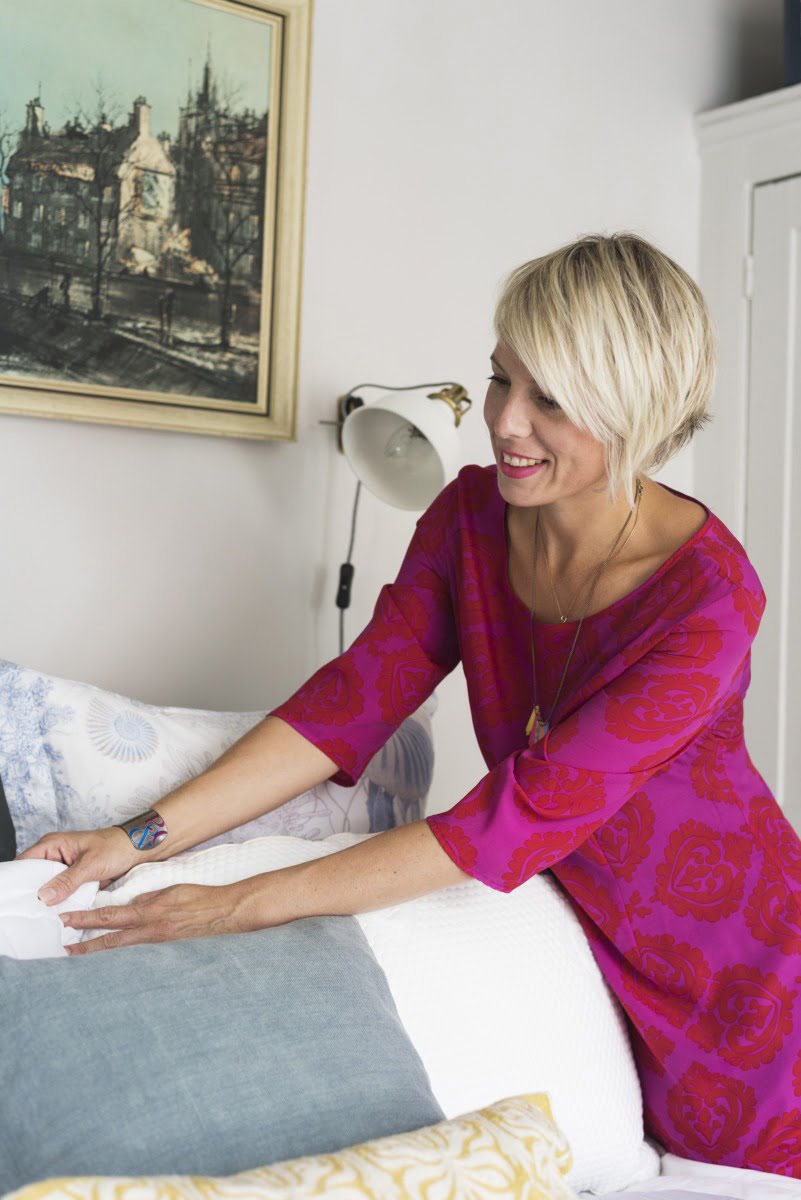 Take your own
My sister gave me this great little tip. She travels a lot with work, and she always takes her own pillow with her. Your neck is used to your own pillow and won't have to adjust as much. You'll sleep better and imagine what hotel pillows are like….err, no.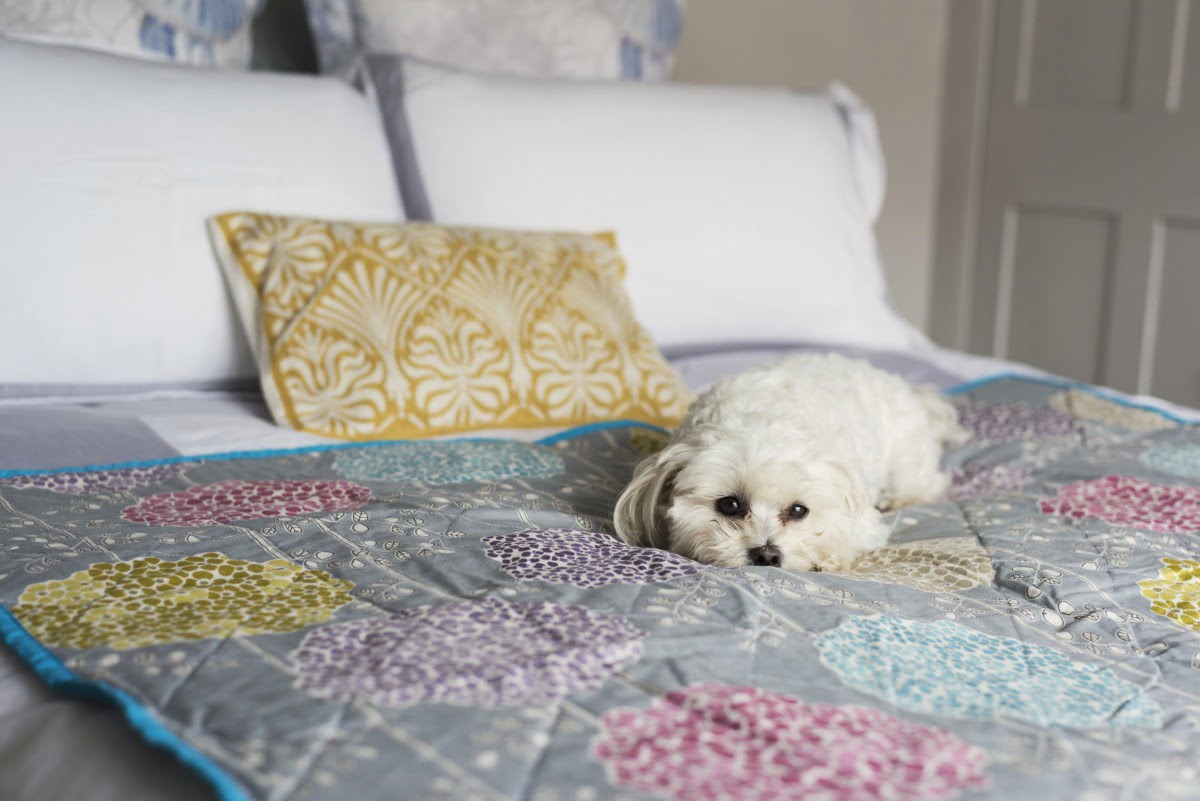 One Last Tip
Oh, and as your pillow can be as important as your mattress and even if you share a bed, don't share a pillow – keep it to yourself! You and your loved one will have different pillow needs anyway, so it's a good idea to have your own.
What do you think?
I will be writing a few posts on sleep over the next months – lookout for them. I'm doing up my spare room for my Airbnb guests, so I am looking for a new mattress, and I was recently asked to do a short talk at heals on sleeping patterns so I'll post about that. Look out for that – I'll pack them full of buying guides and advice for us to share.
If you liked this post – then please check out My 11 Secret Interior Stylists Tips For Your Bedroom or How I Revamped My Bedroom for £170
In the meantime, make me feel better by taking a look at your pillows and seeing if they are in as bad of a state as mine •••shivers••
The photos here are all by the very talented Fanny Beckman – my Airbnb guest slash live-in photographer. I insist you check out her website.
•• Disclaimer, some of the products above were sent to me for review. As always, these are my opinions, my photos and my thoughts.