In my house I still have all the original Victorian pine doors. But not everyone is as lucky. Like my friend Ben – he inherited bug-ugly doors which were seriously so bad. We think they were made of cardboard in the 90s they are so flimsy. He was convinced they would be too tricky (and expensive) to replace. That was until I introduced him to EASY-FIT door kit which door experts JELD-WEN launched in 2016. The kit allows you to fit a new a sexy-brand-new-spanking-door in a matter of moments. And the best bit? You can do it yourself. Bye bye expensive carpenter!
A quick fix for your doors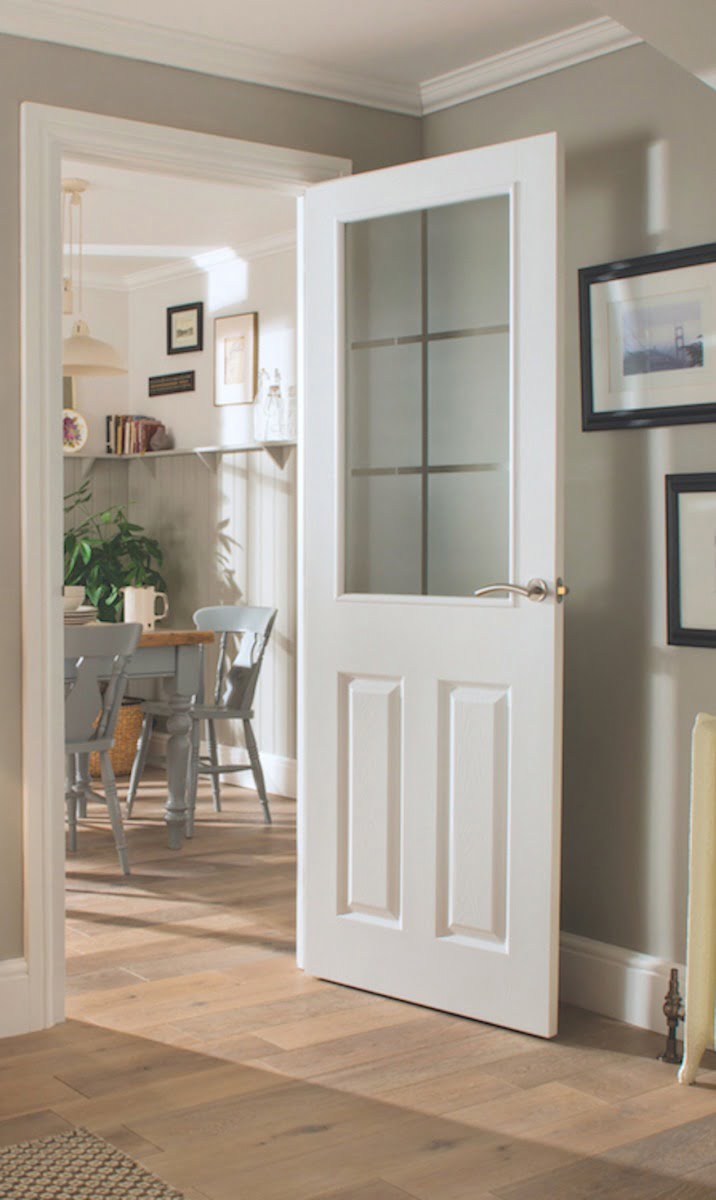 If you have just moved into a new home in need of refurbishing, or you're just keen to update your current homes' interior, you'll find that changing your internal doors can make a real difference, and give your home a dramatic new look. It's not that easy to do that is the only thing. Well, that is what I thought until I stumbled across the new EASY FIT door kit is which is so simple to install anyone can fit one in minutes without being an expert or the need of a carpenter, and it is suitable for most standard sized door openings. We all know how I love a bit of DIY so that is why I thought I would share this kit to you.
Fitting is as easy as one, two, three
Measure your current frame horizontally and vertically and pick the right kit for your door opening size.
Install the frame strips by fitting the hinges and the latch plate to the pre-machined frame strips. Then secure into the opening using packers. You can make small adjustments here so that it fits perfectly.
Hang the door onto the reversible lift off hinges, and finish by fitting your latch and handles. And Ta daaaa you have a new door.


You'll need a drill to fit the hinges




It;s easy to lift the door onto the hinges
Lots of styles to pick
If you are fussy as me about what you will put in your home, then you will be pleased to hear that this door comes in wide range of designs to choose from – from country style to very modern. The door can be hung left or right so you can choose which way it opens which is very handy for flexible living. Oh, and it easily lifts off it's hinges so you can swap or remove doors easily.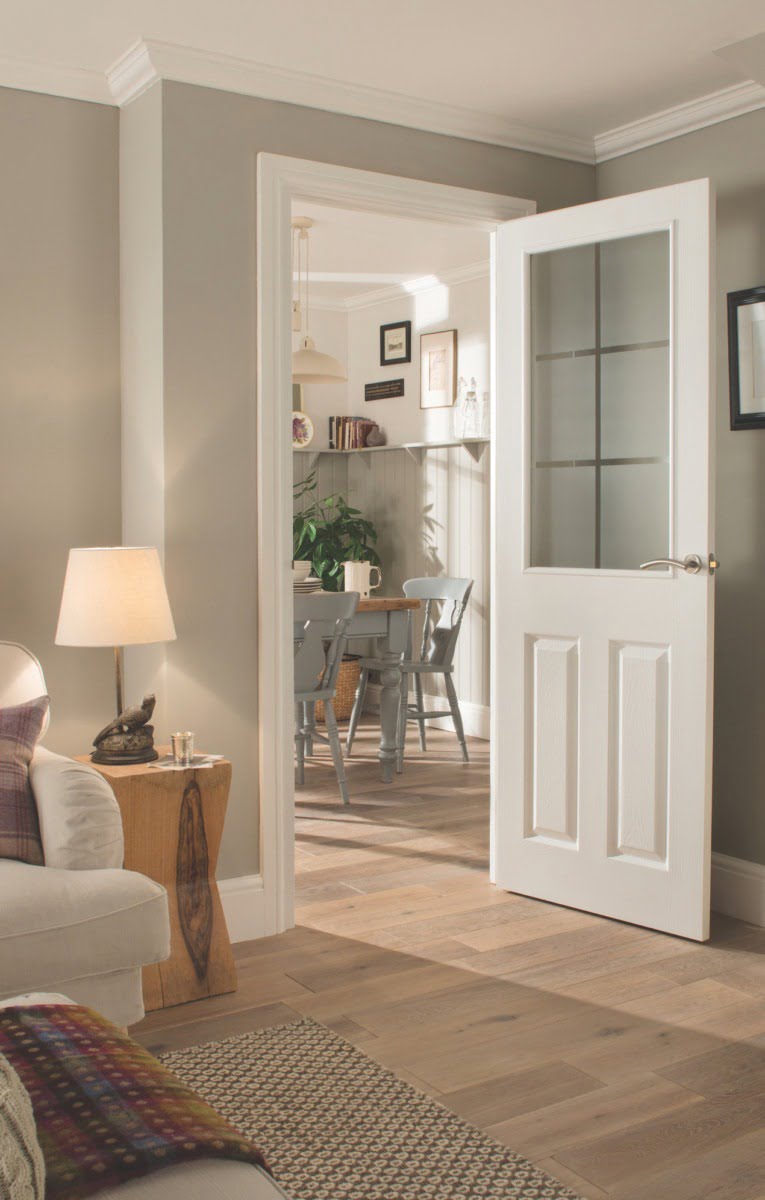 What's the cost?
You can avoid the expense of hiring a joiner as there is no chiselling or planing. The kit costs from £72 which you can pick up from B+Q. That includes the door and frame kit, hinges, pre-machined latch and latch plate (all you need to buy are the handles)
Don't believe me on how easy they are to fit? Then check out their how-to video here on youtube which shows you exactly how easy it is.
Now what shall we do with your newly fitted your beautiful new door…..get creative, of course. In a few weeks, I've got a post coming on how to vamp your internal doors with a can of paint. Hold with me.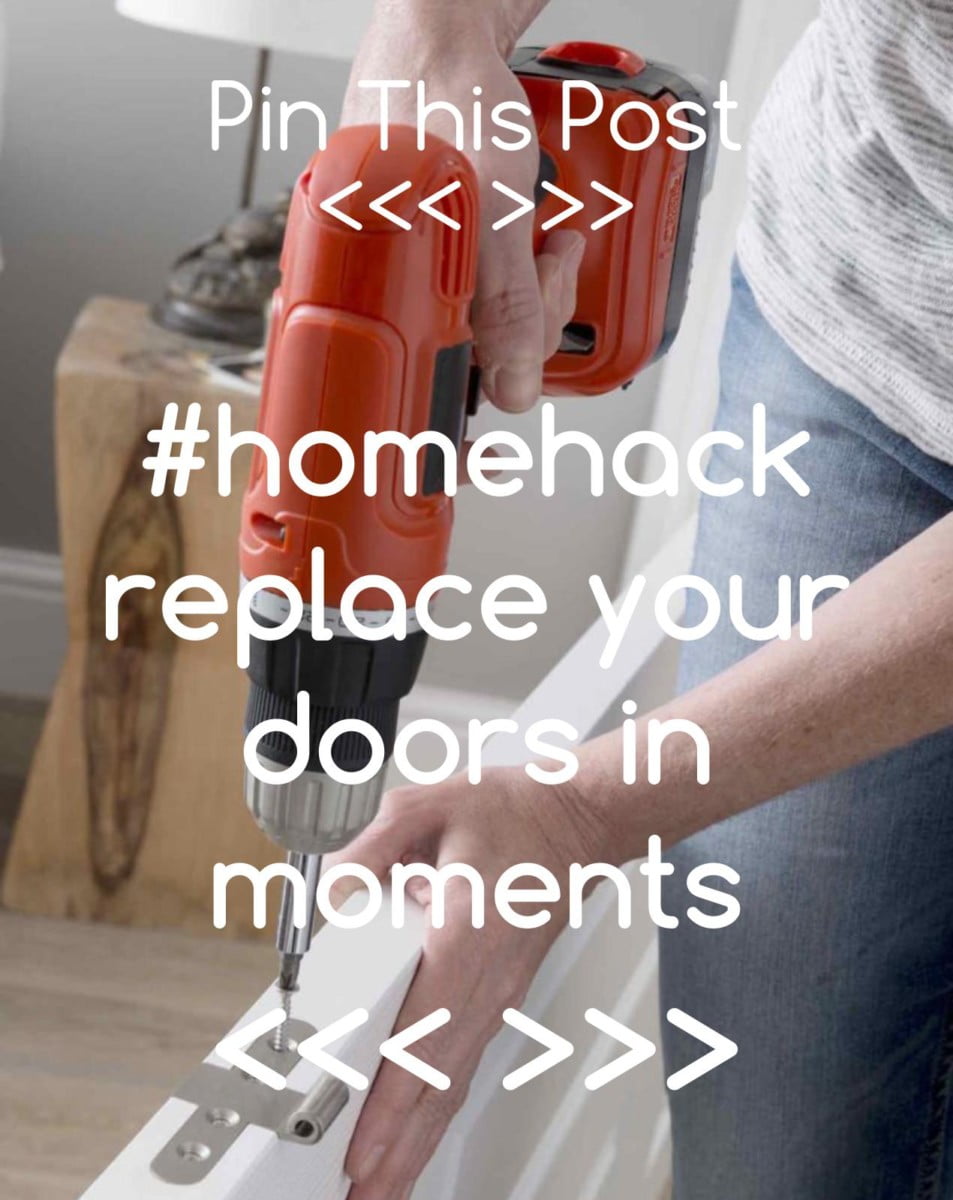 ** Disclaimer, this was a collaborative post with JELD-WEN.