Ever since works started on Brighton's i360 sponsored by British Airways, I have been a constant critic. Even getting into a mini fight over twitter on this eyesore on my beloved Regency seafront. In October, on a super-smashing-picture-perfect-day, my family took an flight up the 162m tall observation tower. This is what seven Brightonian's with an age range spanning 2-years to 73-years made of it, and the £12 price tag.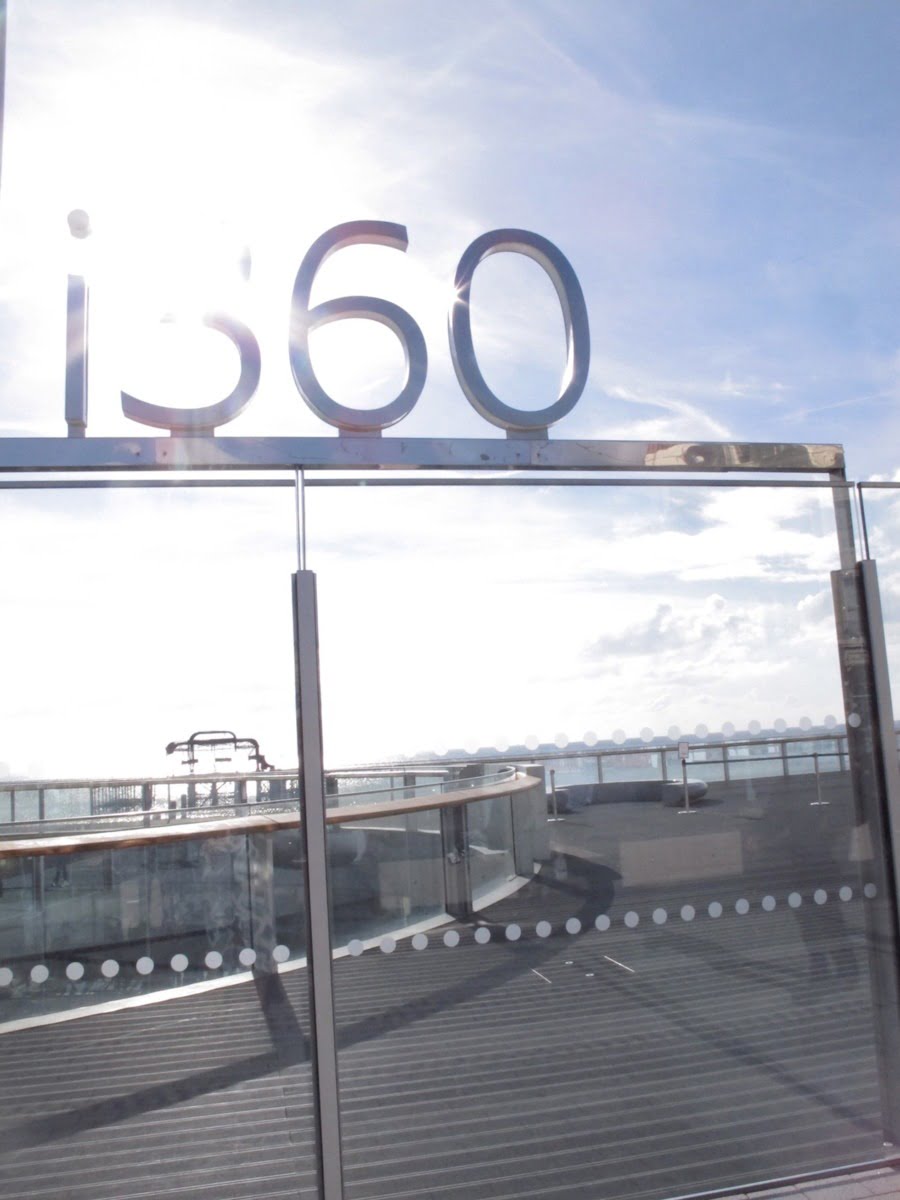 Let me introduce you to my family
Your tourist guides for this trip are my mum and dad, Sheila and Bill. My younger sister, Erika and her husband, Thorin. My two nephews. And Moi.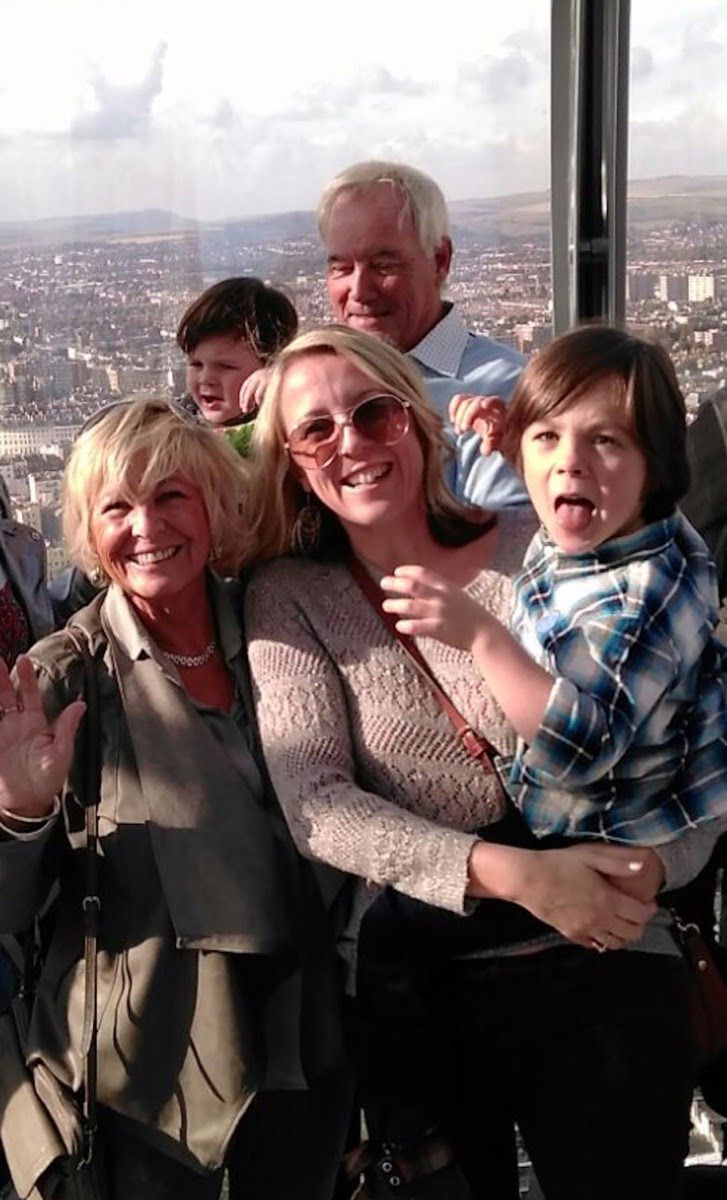 We all live in and around Brighton, and we grew up through our home town cultural changes from it's dog-on-a-rope-Trustafarians days in the 90s to it's slow gentrification today where it has earned itself the title of 'London-by-the-sea' .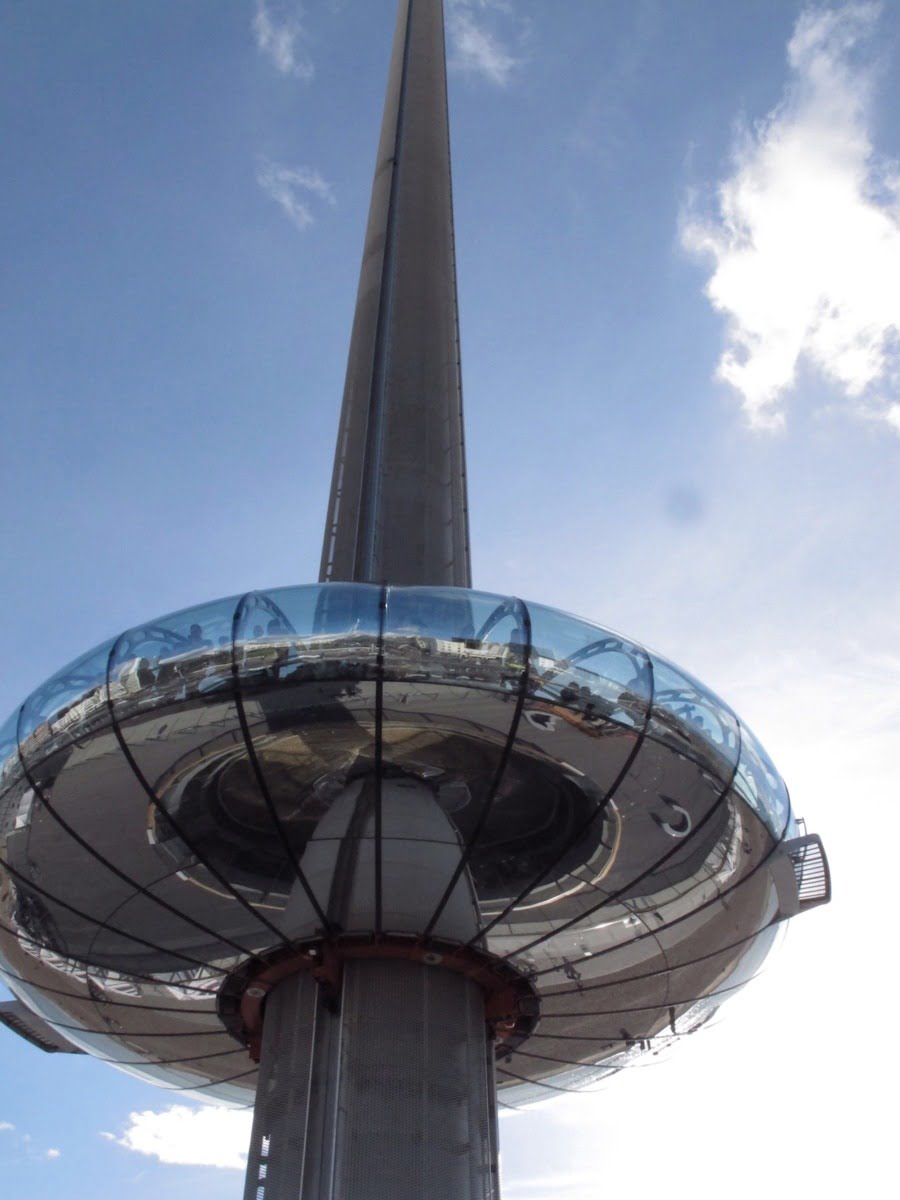 Hard to miss
We met on the concourse on the seafront at 1.30pm on a clear and sunny day with shockingly clear blue skies – we had all predicted rain for the day so well done i360 for arranging beaming sunshine. Mum and dad had just come from lunch at The Set which they were raving about which is being added to my food club list. The rest of the family had an adventure in Primark. I arrived late and sweaty #standard.
The tower is situated right opposite the iconic burnt out West Pier. While we waited for Sister and Co to turn up, the three of us took in the old Pier and it's broken down beauty.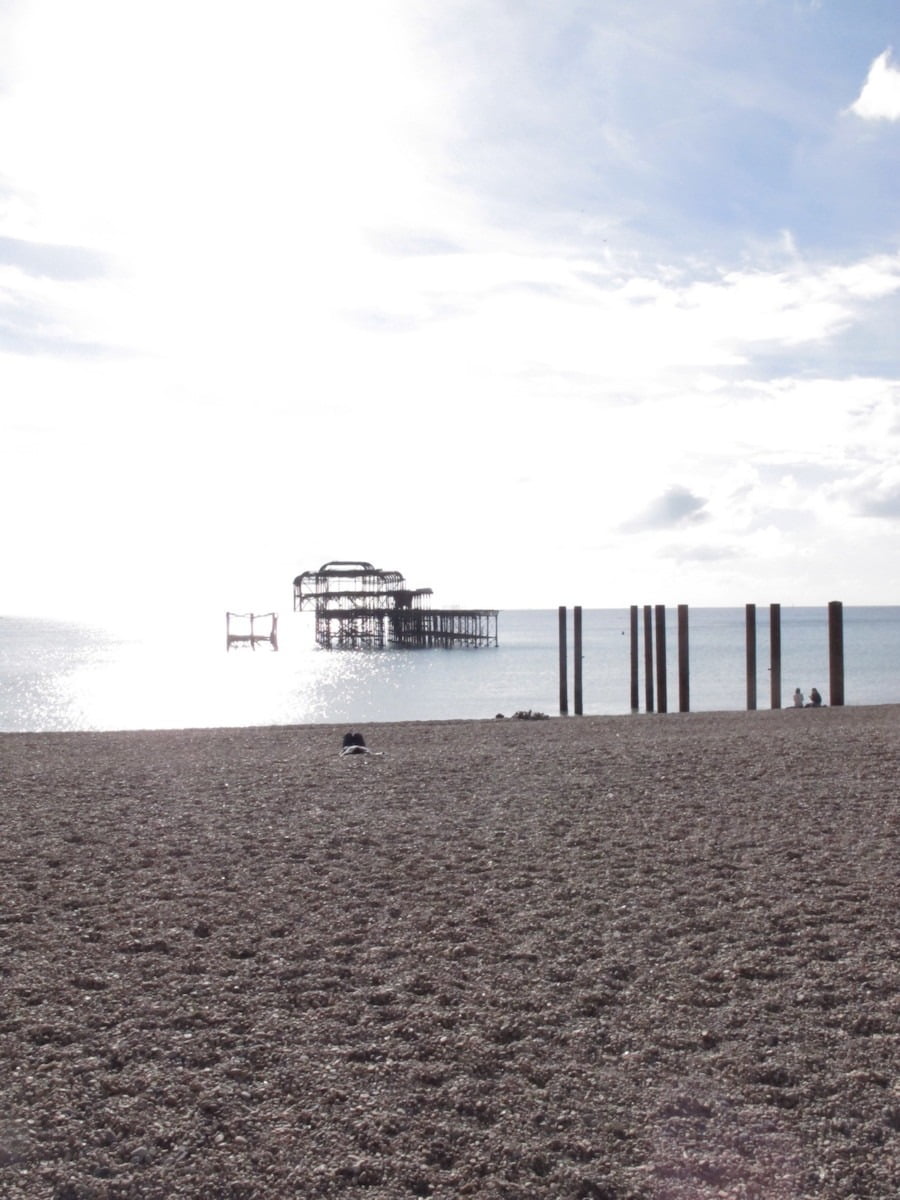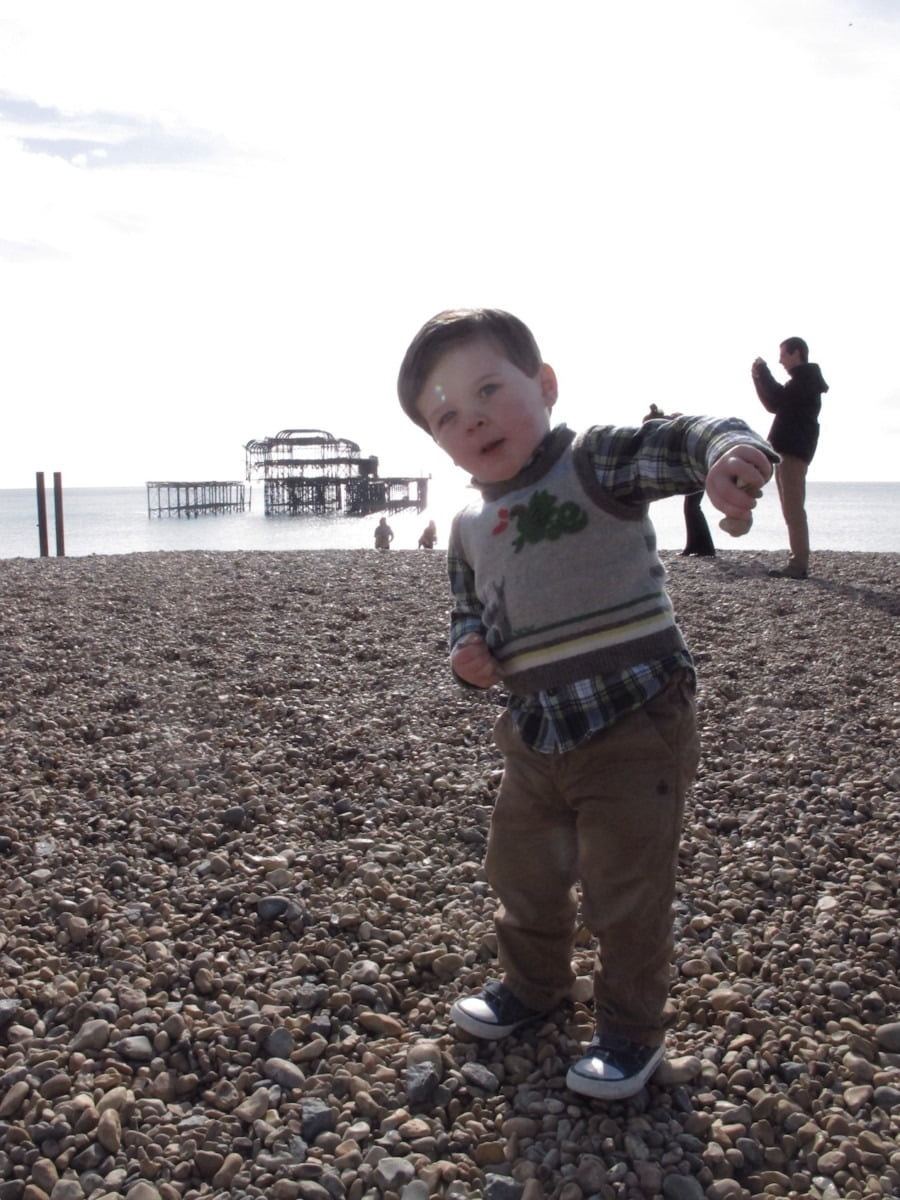 The controversy, well for me, was that many Britonians wanted council money to be spent on a large restoration rather than build something new. Also, for all it's shiny glass and steel structure, the i360 is an ugly steel pole, clad in perforated aluminium, up which 200 people at a time ascend in a huge, glass, doughnut-shaped pod.
It looms over the seafront, more or less where Brighton meets Hove. It's difficult to ignore it. It also clashes so much with all the beautiful, delicate Regency buildings and pretty ironwork in the surrounding areas.
I walk past this almost every day with the dog. My opinion of this massive eyesore has slowly started started to change. The areas around the West Pier which were once scruffy and a run-down have been given a spruce, new wide pathways have opened up the beach making walking along there more pleasurable.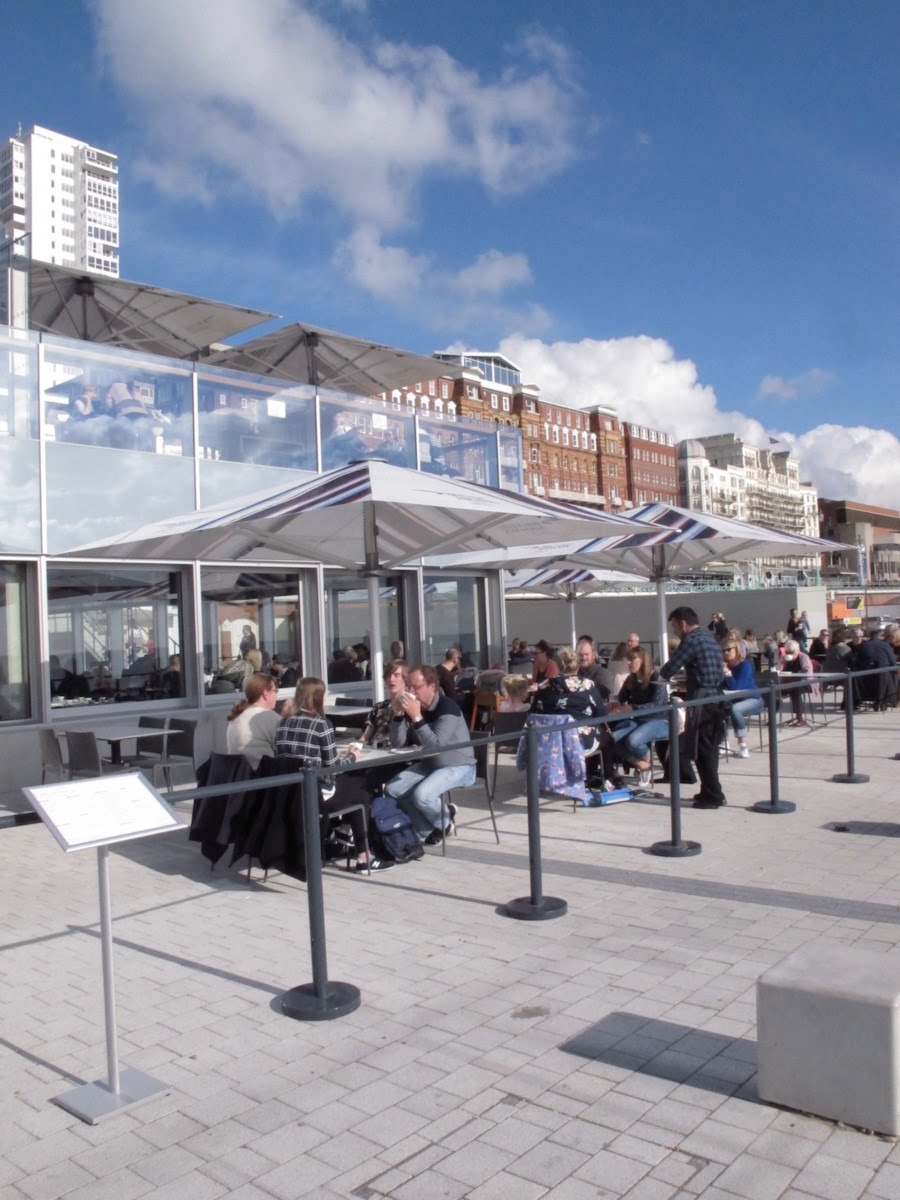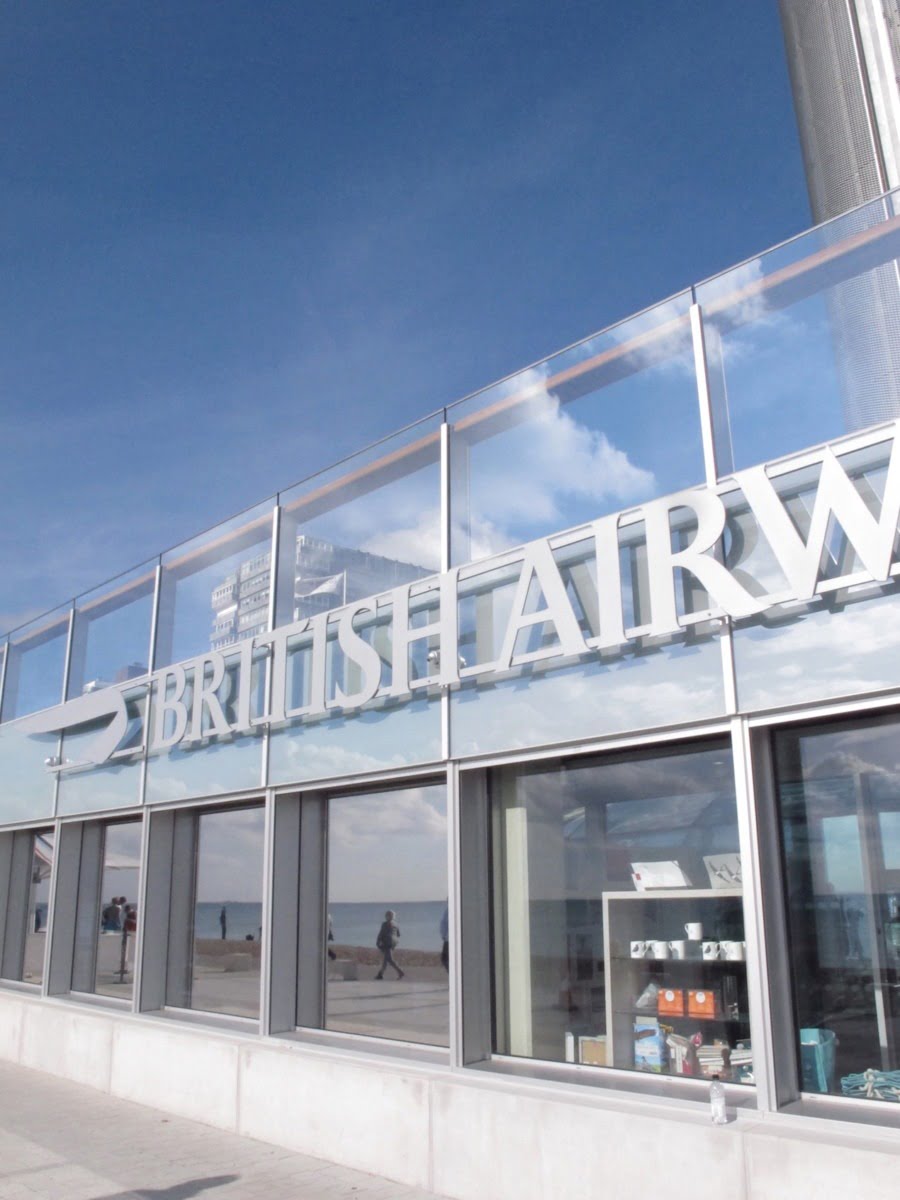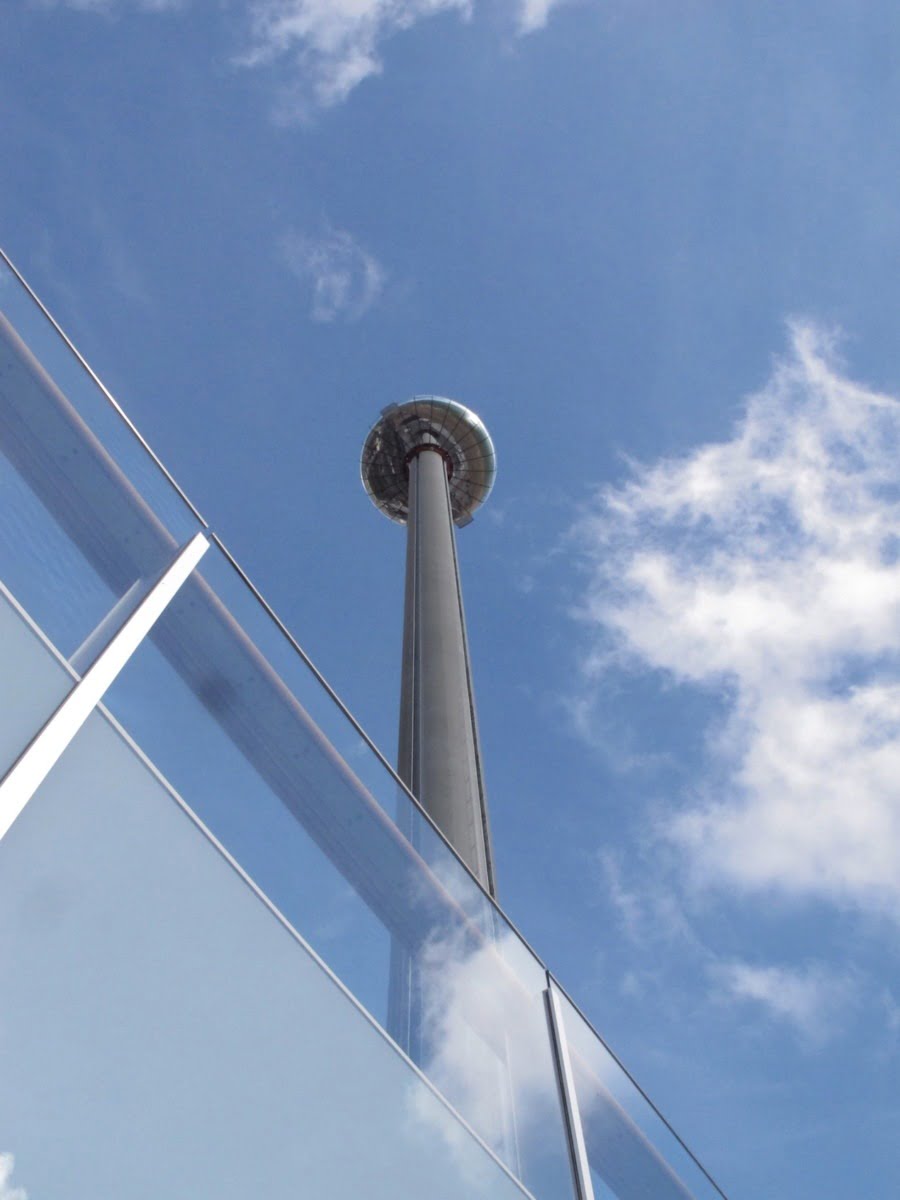 The 20 mini tour upwards
It was Mum's 71st birthday hence the huge Brady outing. Hold in mind my mum is petrified of hight but for some reason my sister and I take her up into the sky each year for her birthday. Last year it was a hot air balloon ride. This year the i360. Next year, bungee jump?
We bought our tickets online – it was cheaper in advance and you are given a 'take off ' time slot of 2pm. Residents of Brighton get discounted tickets but only during the week.
Entry into the i360 was pretty smooth. The security checks were speedy which is good with two excitable children, as well as my impatient Dad. Maybe we were there on a good day but I have seen queues around the block before.
My dad's on stipulation for the whole day was: 'No-one is buying a drink on that things. It's too expensive.'  He had a point, he'd looked it up in advance and the on board bar was £10 for a glass of fizz.  But still 🙁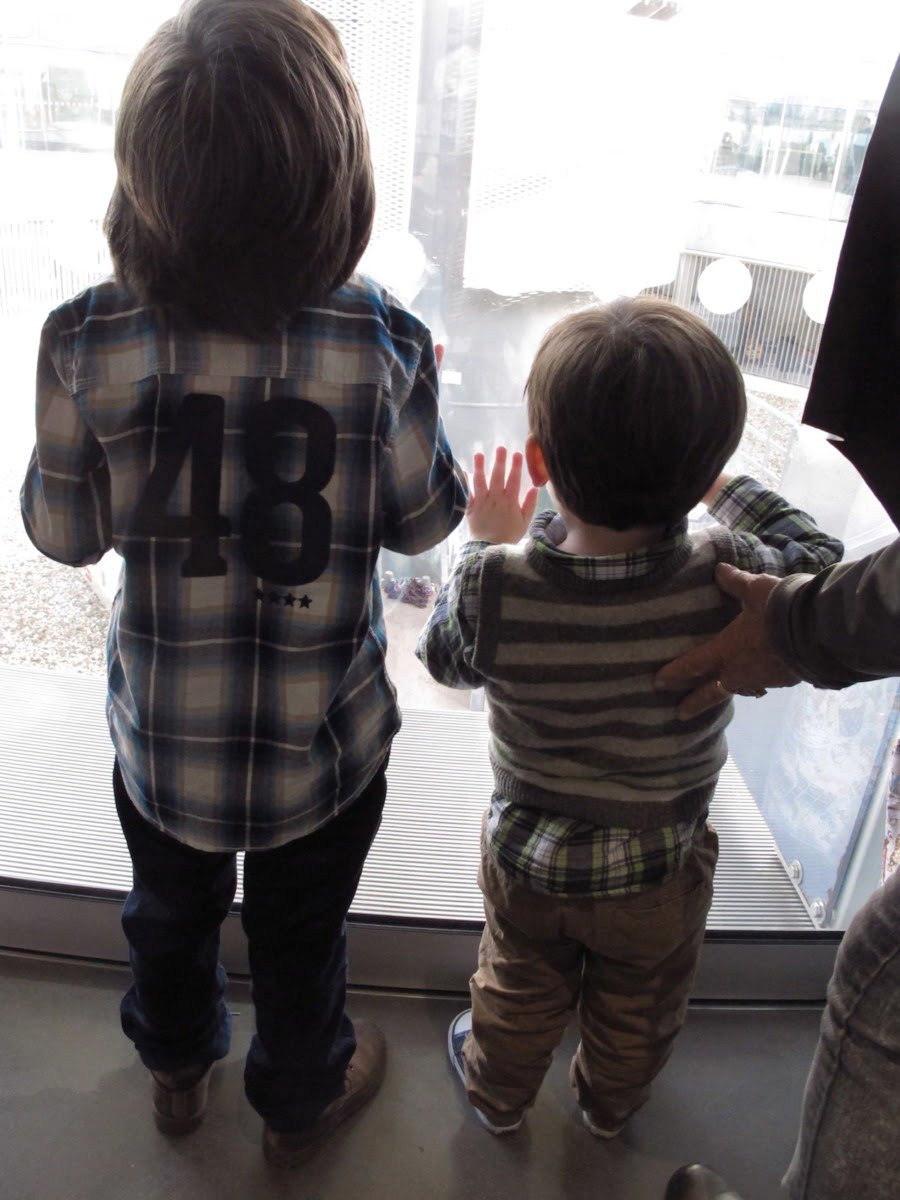 The set up felt like business class at Gatwick with lots of shiny chrome and all the staff wear British Airways uniform and big white teeth smiles. Big screens promise flicker all the travel destinations around the world so it feels like you are about to take off. Vertically, by 162m. In the 'waiting' area – the boys could see the donut of the observation tower slowly crawl down it's (phallic) pole.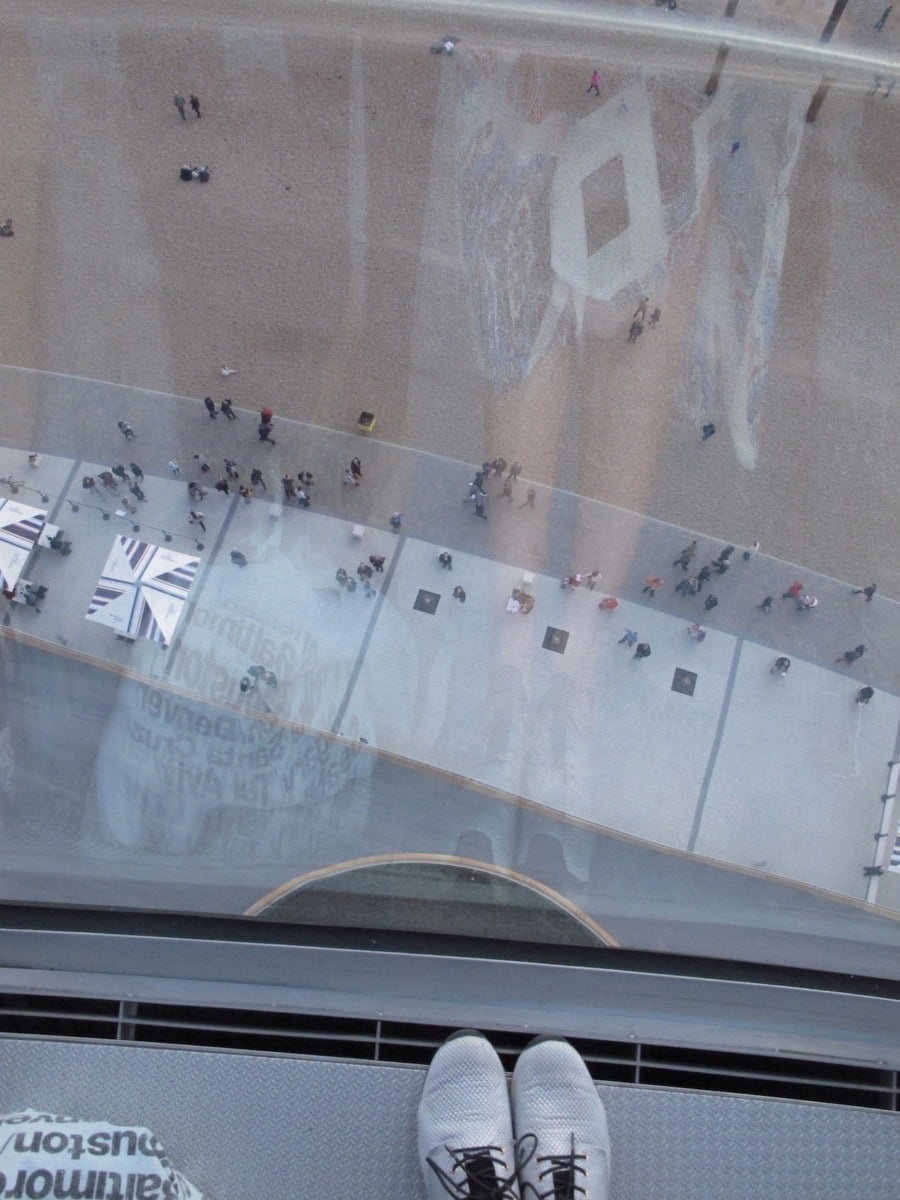 The pod holds 200 people each time. I doubt we had more than 60 when we all piled in. All seven of us ran over to the front section to bag the best standing position to take in the sea and the views over the pier.
Inside the pod very spacious with a large bar. Apparently when it first opened a huge rush to this bar caused the pod to get stuck up there mid flight for over an hour. As drinks were £10 a pop, there was no fear that my family were going to cause a stampede to the bar.
At first we got a bit snap happy as it was all exciting whizzing up so high and spotting familiar landmarks. Then after about 10 mins you slow down and just absorb the views.
Nephew1 claimed he could see France but with my poor eye site all I could see was the wind turbines far out to sea. We spotted my house – I really do live on top the tallest hill in Brighton. The Dome and the Pavilion. The old street where I used to live in Hove. My dad's old work offices. The parks. And Worthing pier.
There are no guided announcements other than a short welcome speech. That suited me fine as what I hated about Brighton's long-lost Wheel. In this you have space and time to walk around in take in the 26 miles of stunning views.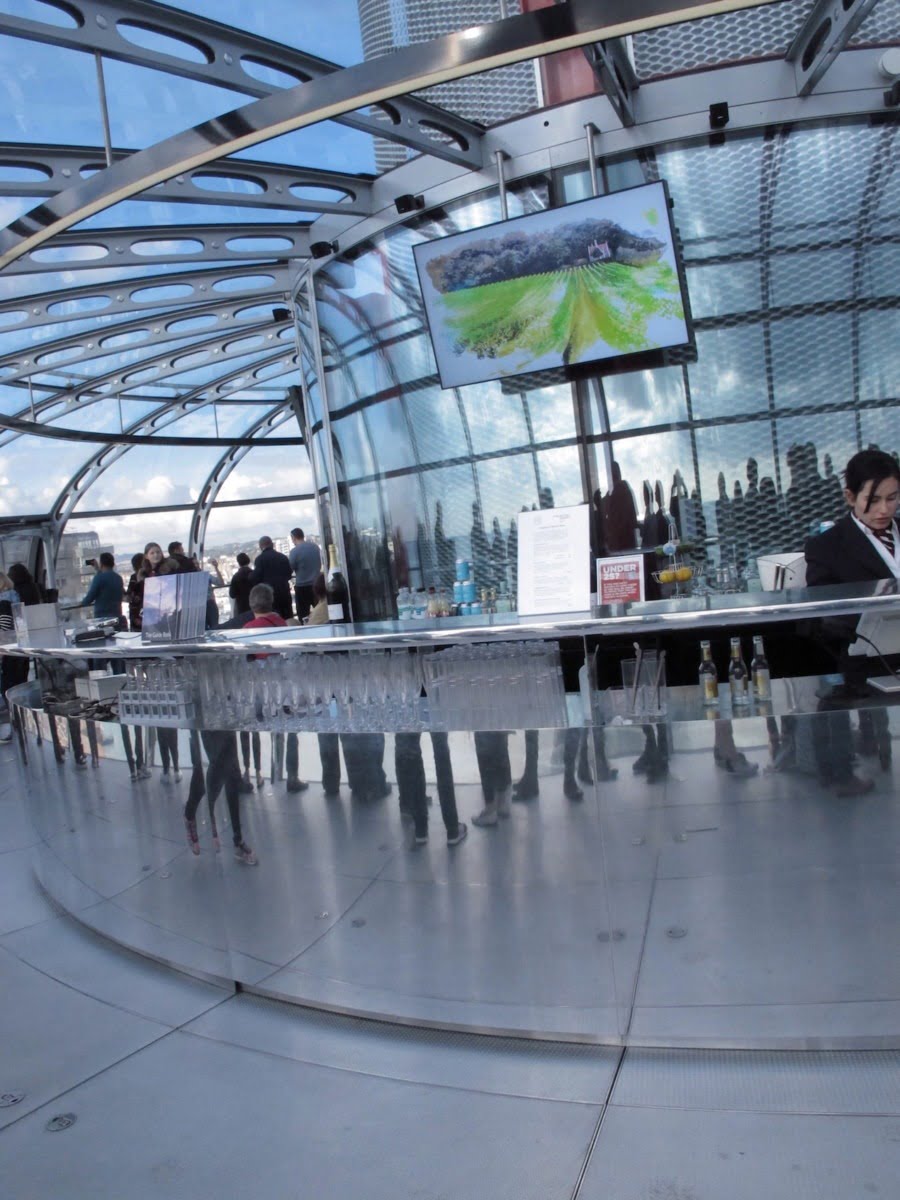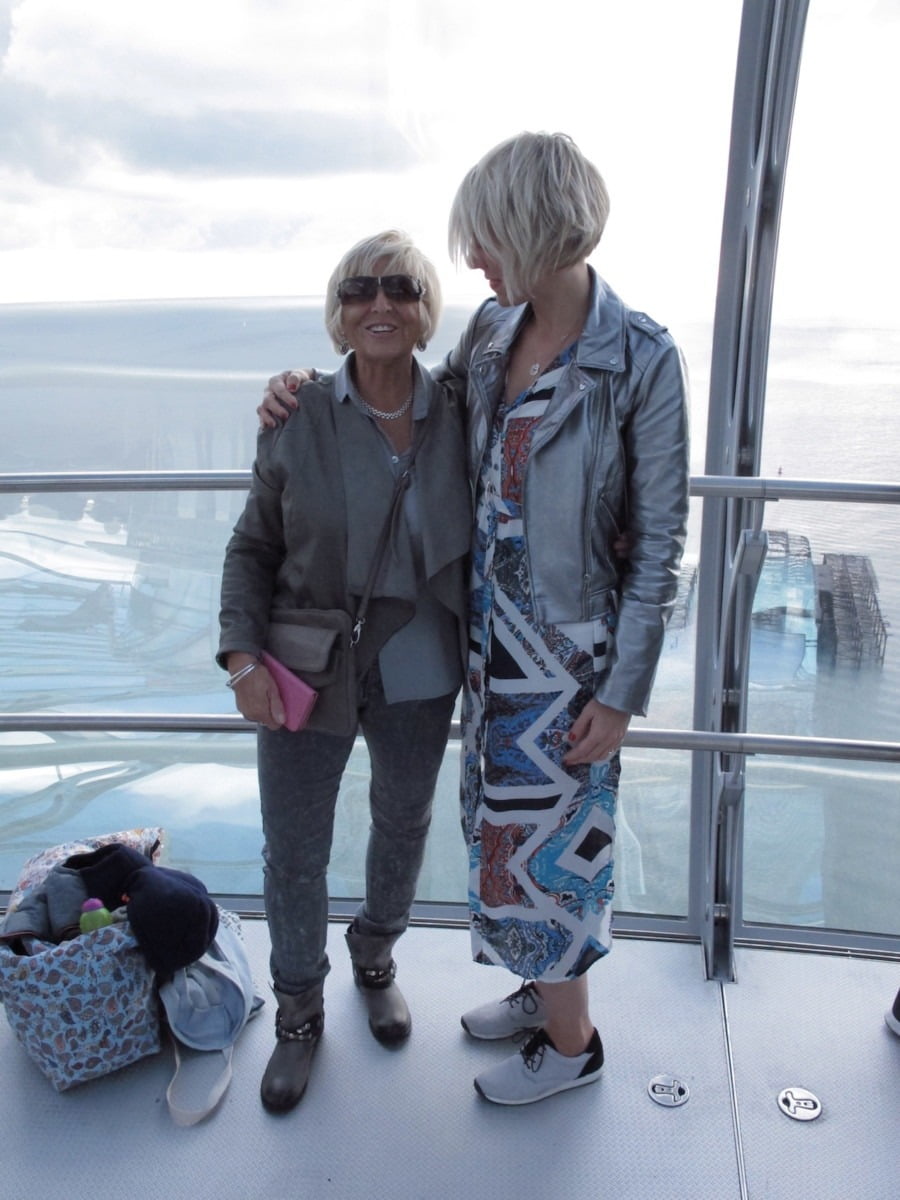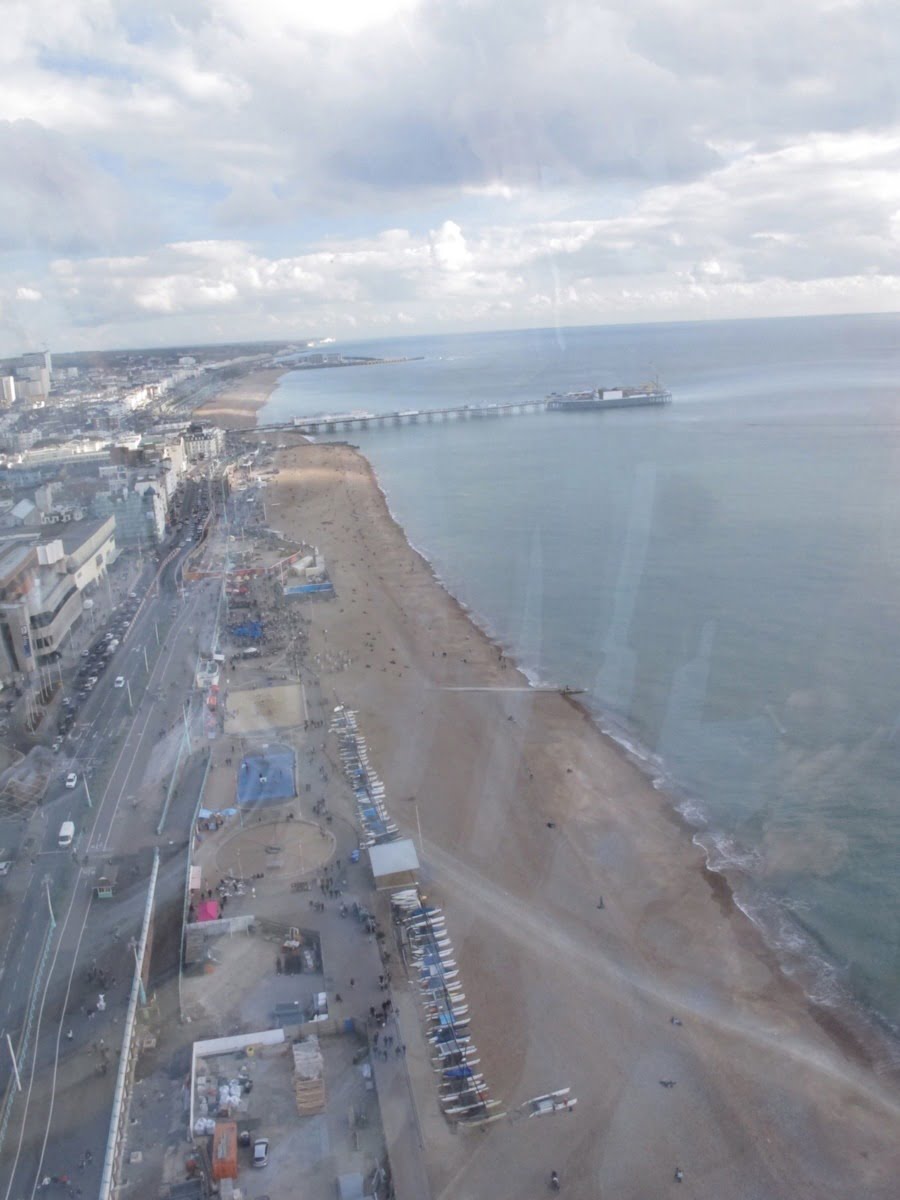 We clearly in the white cliffs of Beachy Head and the Seven Sisters, the South Downs, Southwick (where my mum and dad live), Worthing, lots of the houses of Brighton and Hove and an awful lot of sea.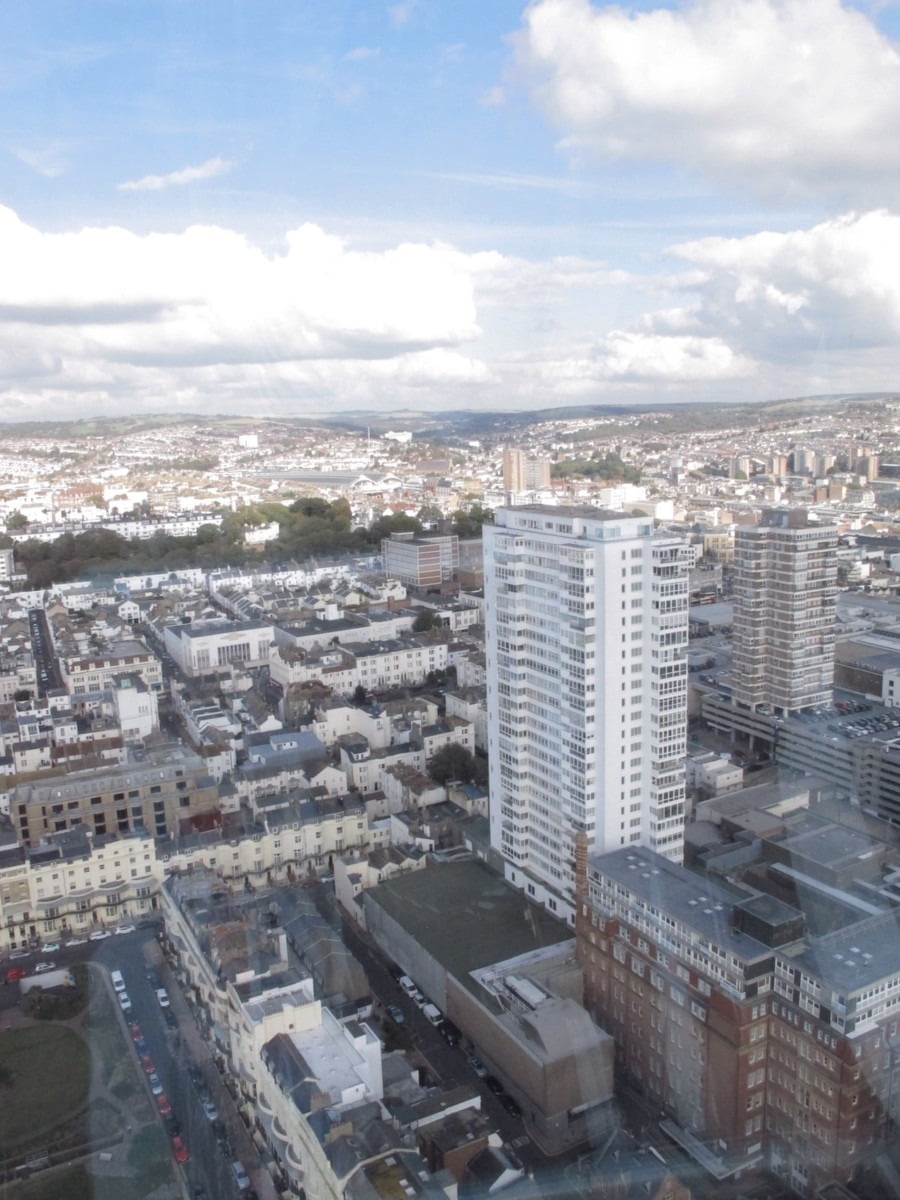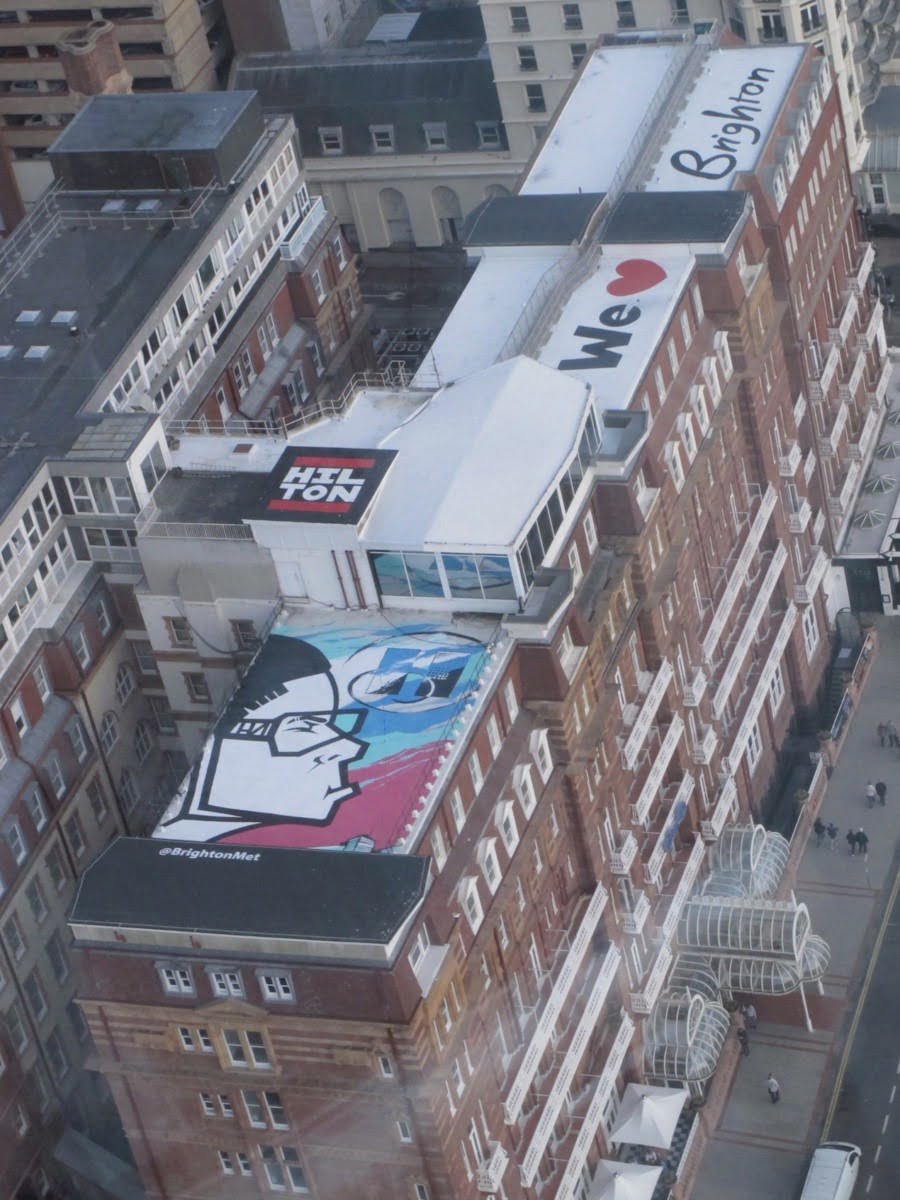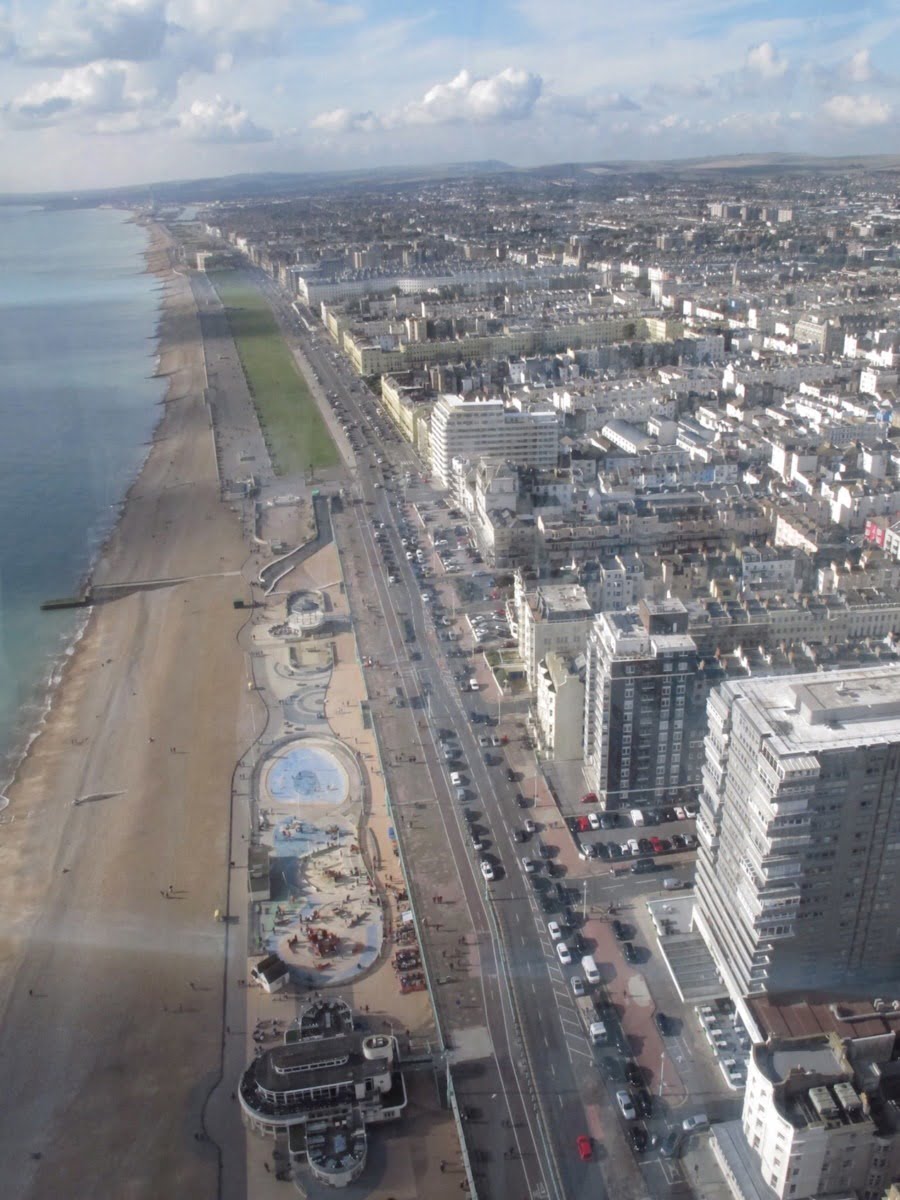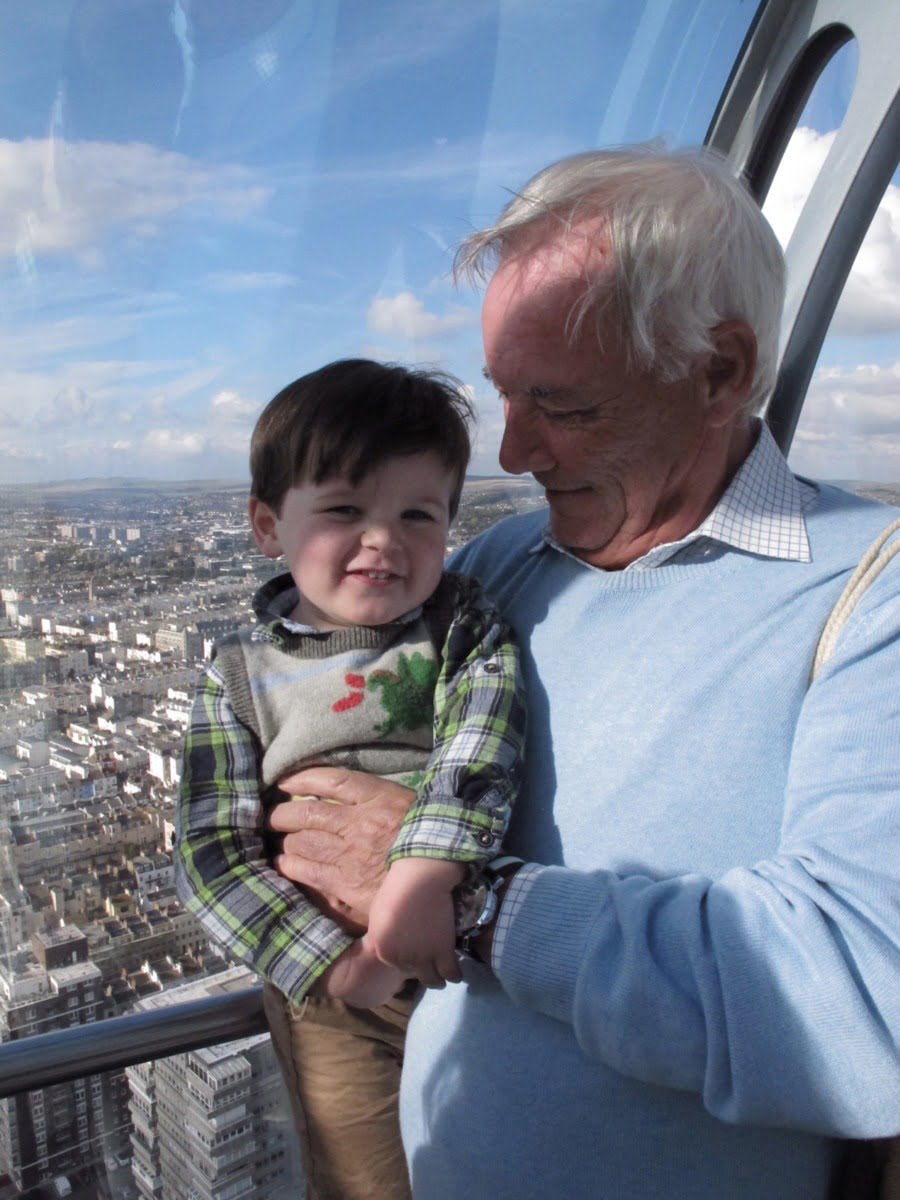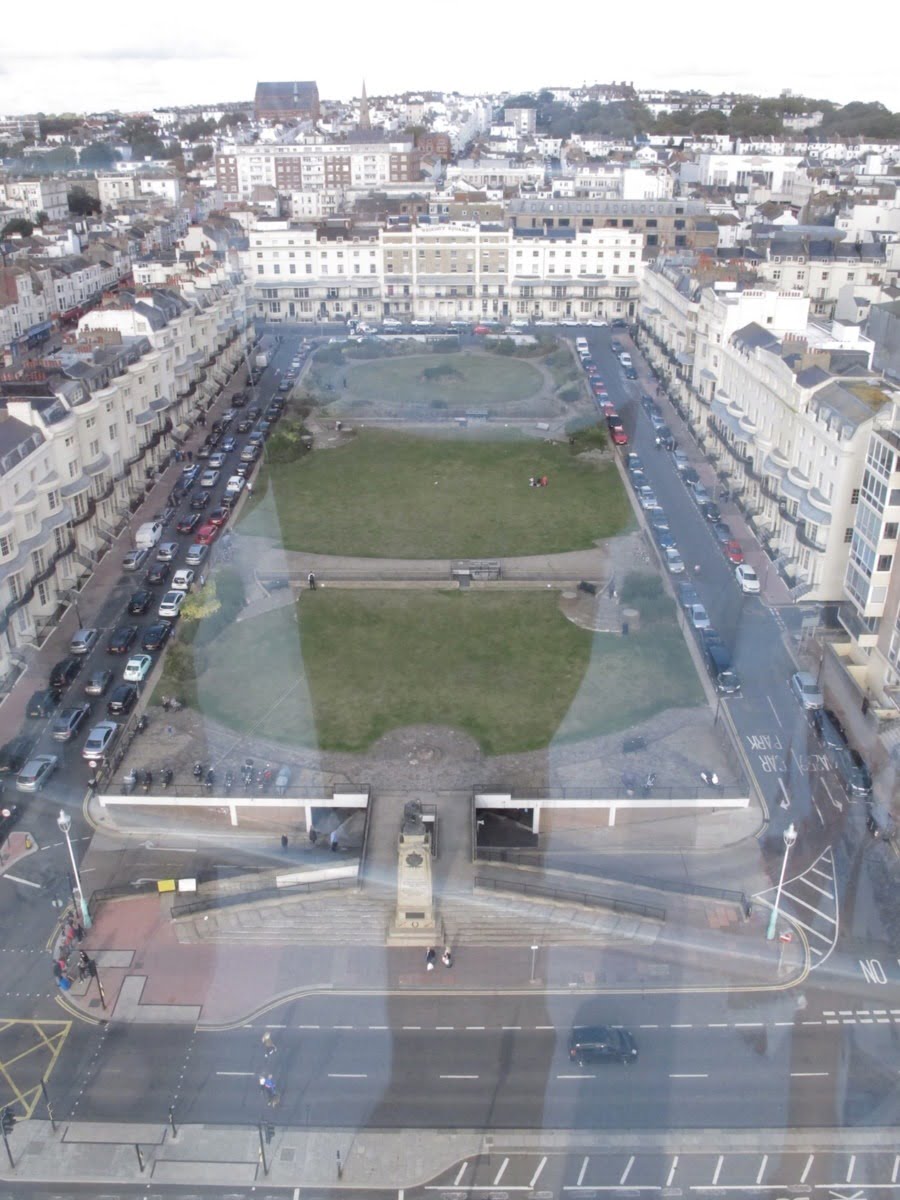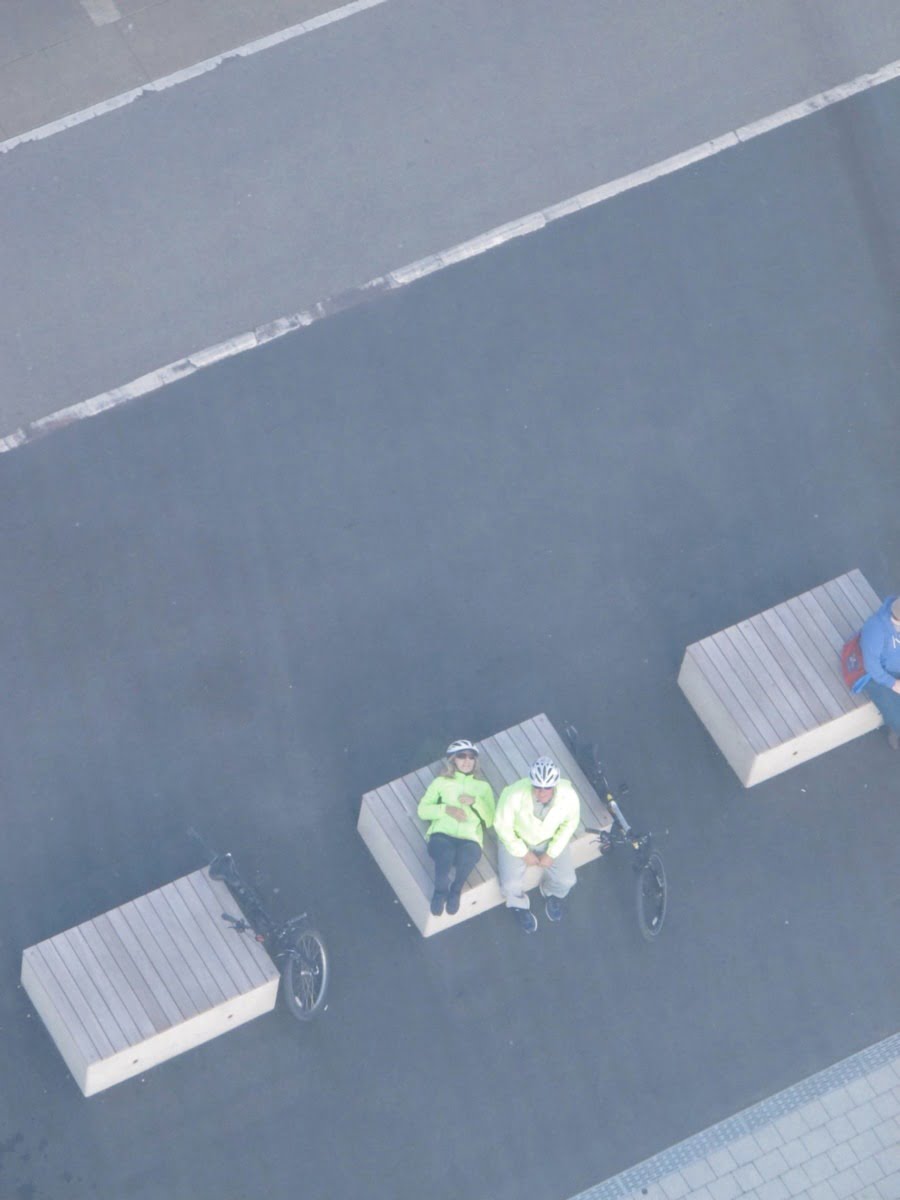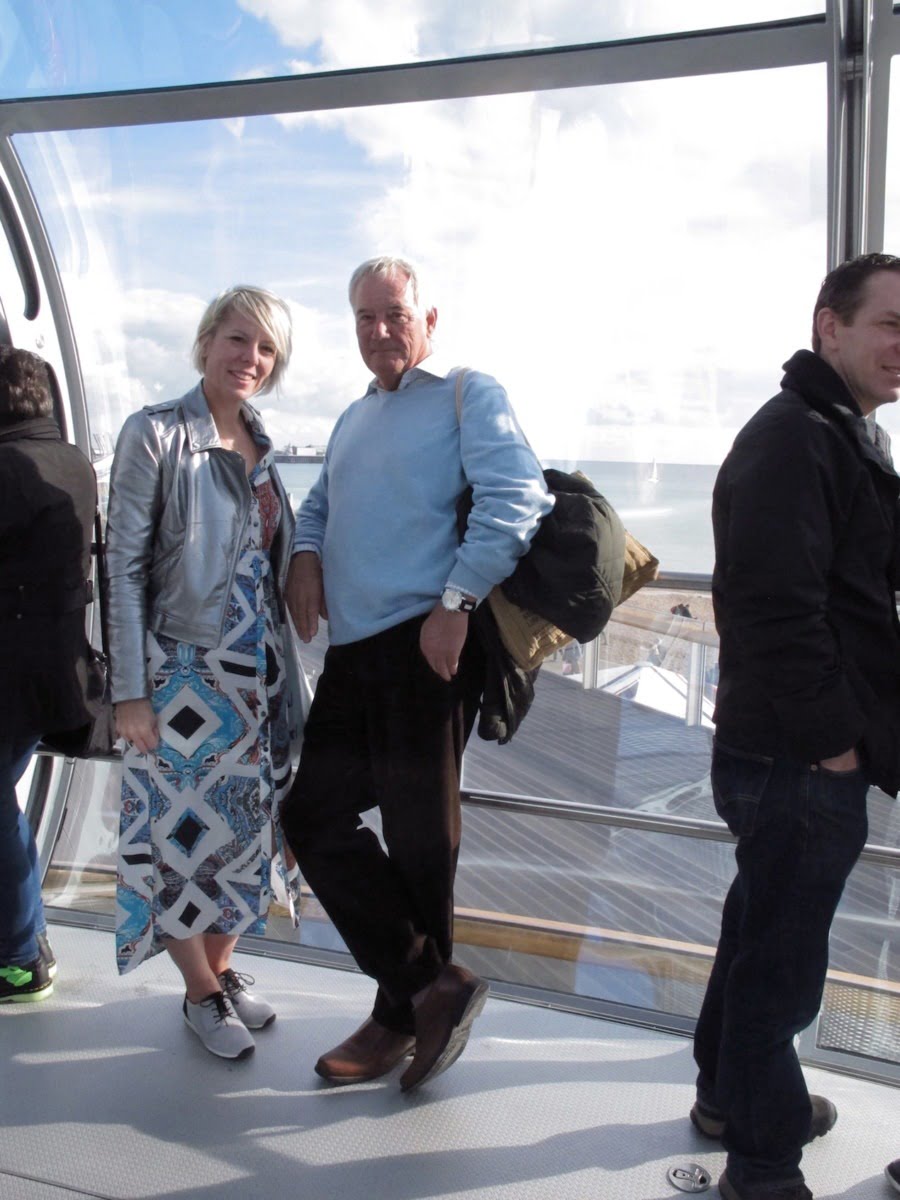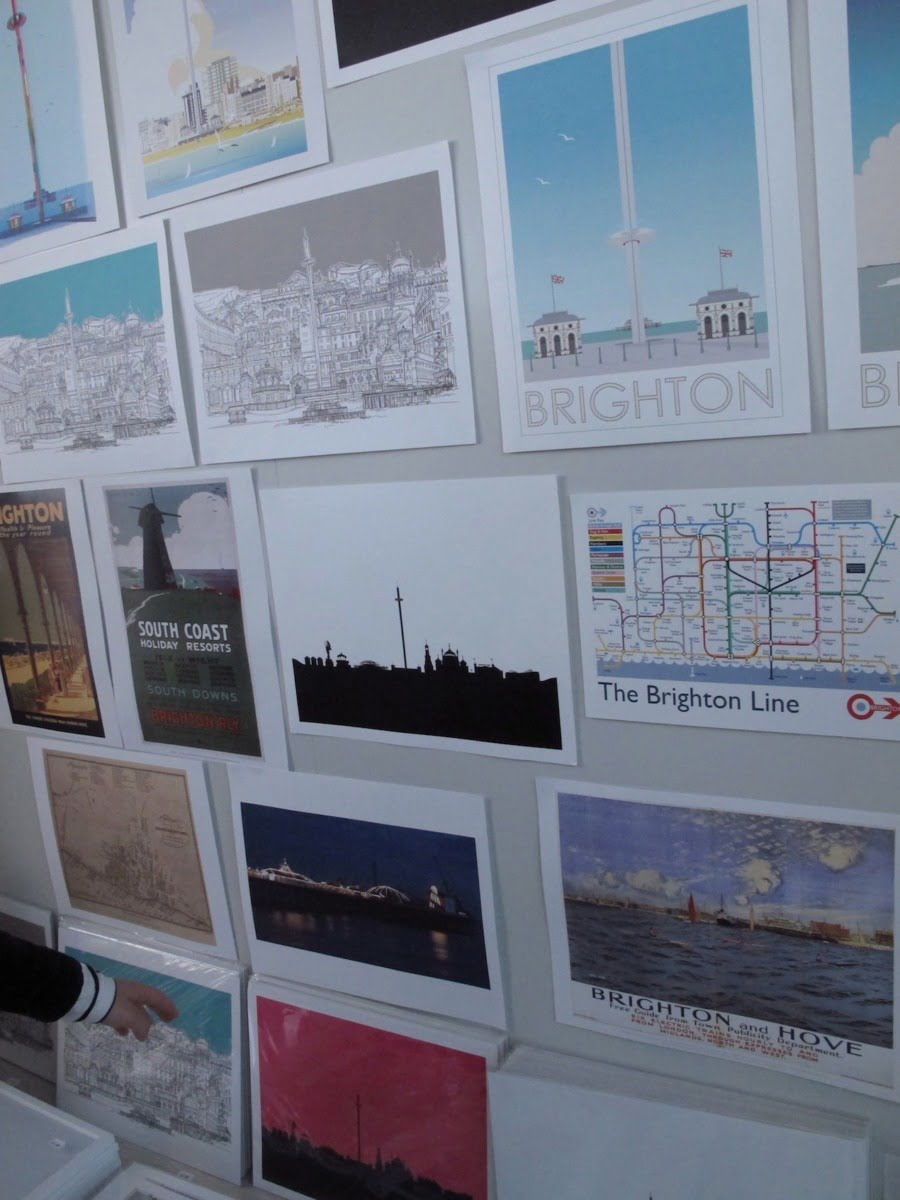 The adventure lasts a perfect 20 mins. Any longer would be too long – and one of us would have needed the loo. Any shorter and we would have felt ripped off with the ticket price.
What did we think of Brighton's 1360
Dad is a man of few words but I managed to drag this out of him: 'Drinks too expensive but going up was really unique.' He wants to go again in winter when it is snowing to get a different views. So gold star from him.
Mum is far more chatty. 'The feeling was spectaular and amazing,' but she agrees with Dad that, 'bar drinks were far too expensive.' She would also love to go up at nighttime to see Brighton in a different light.  'When you think how tall it is and how narrow it is and the weight and everything, it's feat of modern engineering.' She wanted to me to point out that anyone scarred of hights should not be put off as you can hardly tell it it is moving. 'When you think of the weigh of the thing, and how it is carrying all the people up it, it's amazing really,' Major con for Mum? 'Difficult to get good photos with all the reflections'.
My sister when managed two kids noticed slightly different things: 'I liked the views and it was a nice space inside and you're not stuck in one spot for too long.' But she pointed out that when we came off it was really crowded and too busy with little ones. 'I would have stayed in the shop longer if it wasn't too rammed. Oh, and we had to leave the buggy when we checked in and there was no easy way to get it back out.' I didn't realised they had to lug it over a security fence to get it back out. Erika's final thoughts: 'They could have a better bar in the waiting area. And the drinks are too pricey, and limited menu.'
Brother-in-law agrees with Erika.
When we asked Newphew1 if he liked it, he said he preferred the long-gone Brighton Eye and the Volks railway. But the strawberry ice-cream afterwards got a big thumbs up.
Nephew2 just liked running around and causing mayhem. No complaints.
Me? Well, I loved loved loved the whole experience despite being the biggest critic from day dot. Best bit was spotting all my Brighton hangouts. I still think the architecture is freaking ugly from the outside looking up. But inside, when you are floating up, it's pretty magical. I would go again at night. And during the winter to see the snow covered South Downs. I want to take a group of girls for an evening flight and hit that bar.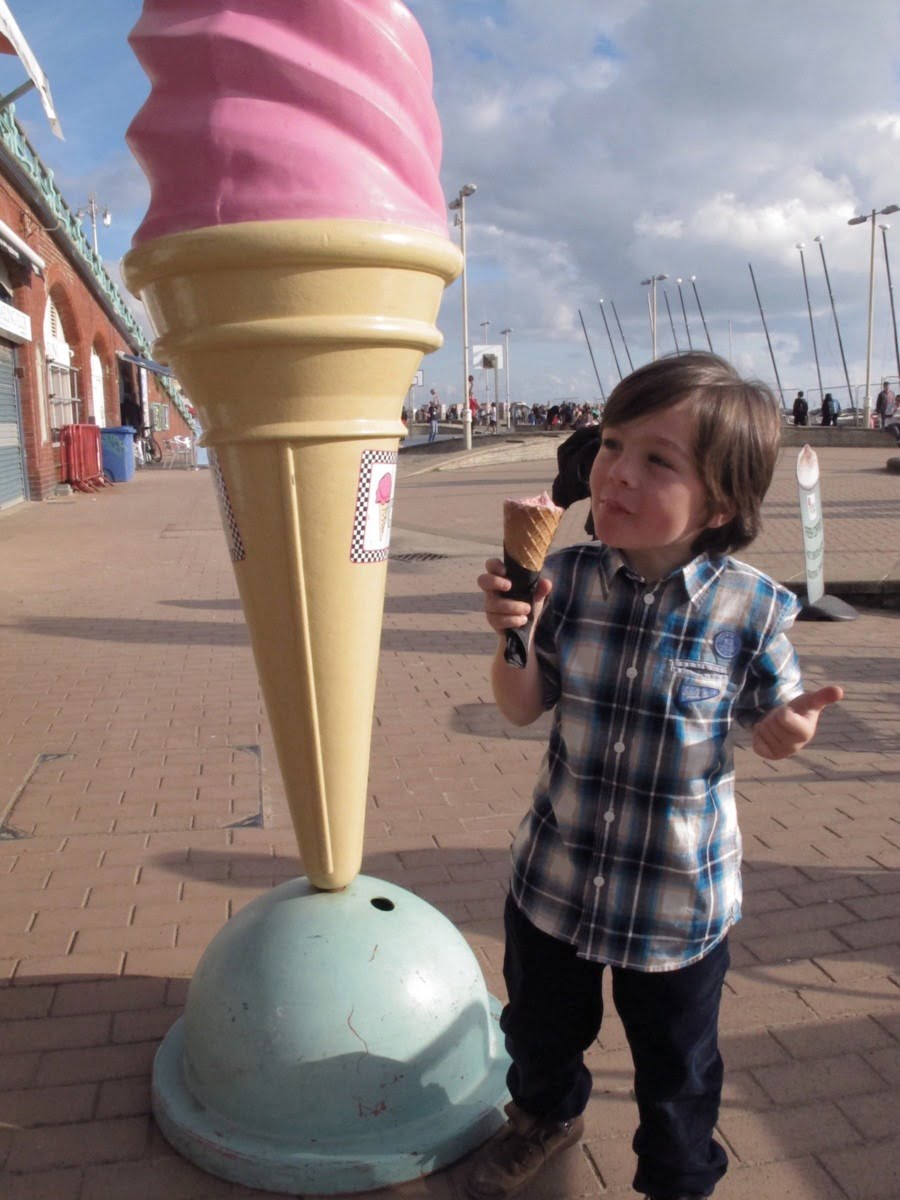 Our final thoughts
I've heard that the i360 is going to make record amount of money for the city, and the profits are going to be invested into regenerating the seafront. It should, it cost us locals millions and millions to build.
This additional funding is going to have a direct impact on my end of town – down by the Marina – they're going to put in an outdoor swimming pool, as well as a planned heritage project for the Volks railway, and to restore the crumbling Marina Promenade.  And there should be money leftover to give the King Alfred's centre a facelift (at last).  The old ticket booths by the i360 have been restored beautifully too.
This tower is a phallic symbol of all that is sexy and fun about Brighton. It feels like this is the next stage to my home's ever evolving look and character. Considering all seven of us were a bit septically about a giant pole and donut, we had a great time.
If only they take on our feedback about making the bar cheaper and they would have won over this family completely.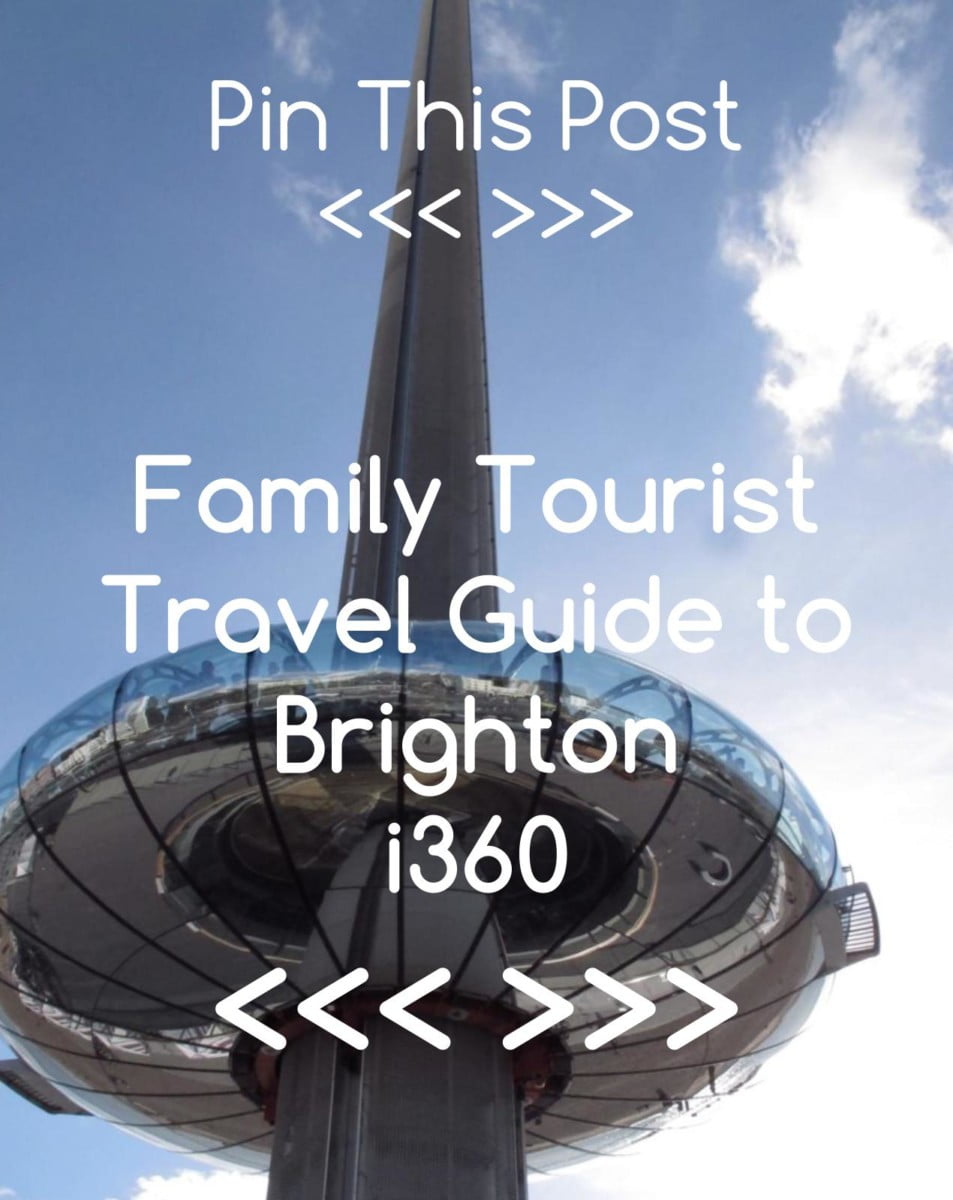 •• All photos and thoughts are my own. If you would like to feature my photos them please contact me for permissions.