Exciting news on the blog today! This is the first of several posts with THE lighting specialists 
John Cullen
. This means I now have their head-lighting expert, Design Director 
Sally Storey
, on my speed dial.  The first room I'm asking her to tackle is my dingy bedroom. Here's my top 5 bedroom lighting mistakes – and how you can avoid them (with Sally's help of course).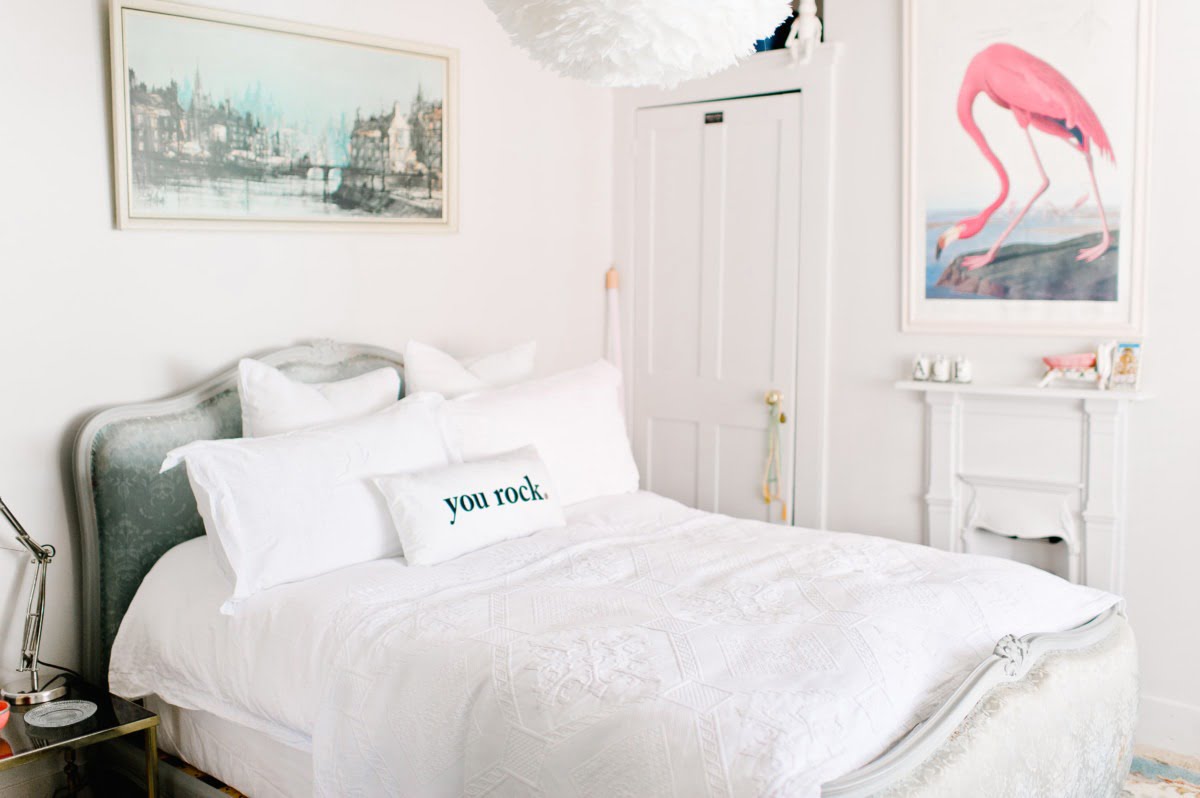 For the next few months, I have my very own personal lighting designer. Everyone say 'hello' to Sally Storey **waves** Her job is to help us to get the lighting PERFECT in our homes.
Now, we're not design idiots here are we? Nooo, we all know how important lighting is in our home – how it can transform a space from cold and stark to cosy and intimate or to fresh and bright.  But it is flipping tricky to get right. I pinned Sally down and moaned to her about my bedroom lighting problems, and she patiently dealt with them (and me).
Lighting mistake 1// My room feels dark and small
Me: As I have an phobia of overhead lighting, I have instead scattered lots of random lights around my bedroom. But but none of them are doing the trick. My room feels small and dingy. What am I doing wrong?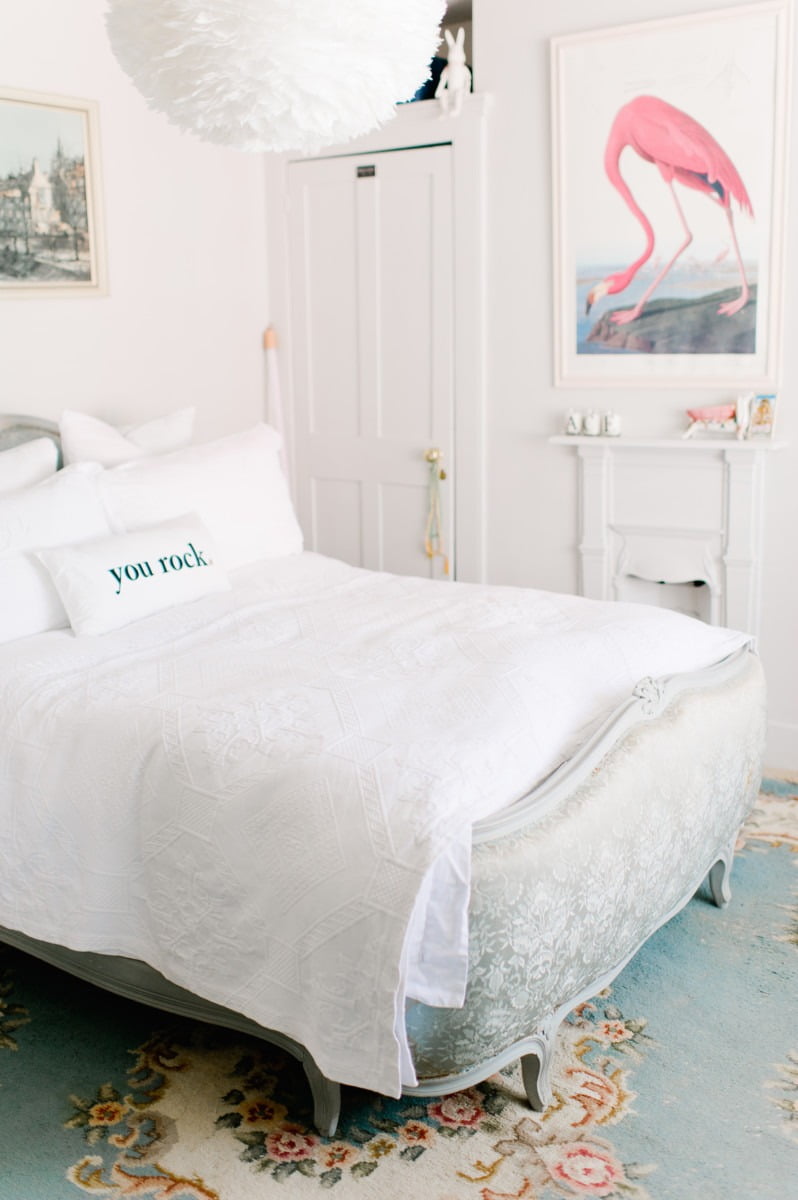 Sally: In a room as small as yours Maxine, a few focused down lights can do the trick to give a feeling of space in your bedroom. I would use the low glare Polespring – a directional LED downlight – that will focus light onto your fireplace and to light the picture above. You could also put one above the bed to light to the picture hanging there.
Finally, place one above the curtains. This will bring out the fabric, and give a soft reflected light to give atmosphere for nighttime when the curtains are drawn.
Ooooh! I love that print above my bed even if I nabbed it for £3 from a charity shop – I think it is worth highlighting. I'm sold on that idea. If you want to see what room that uses pole spring down lights looks like – check out this lush hotel room that has used them. Just imagine if my place looked like this!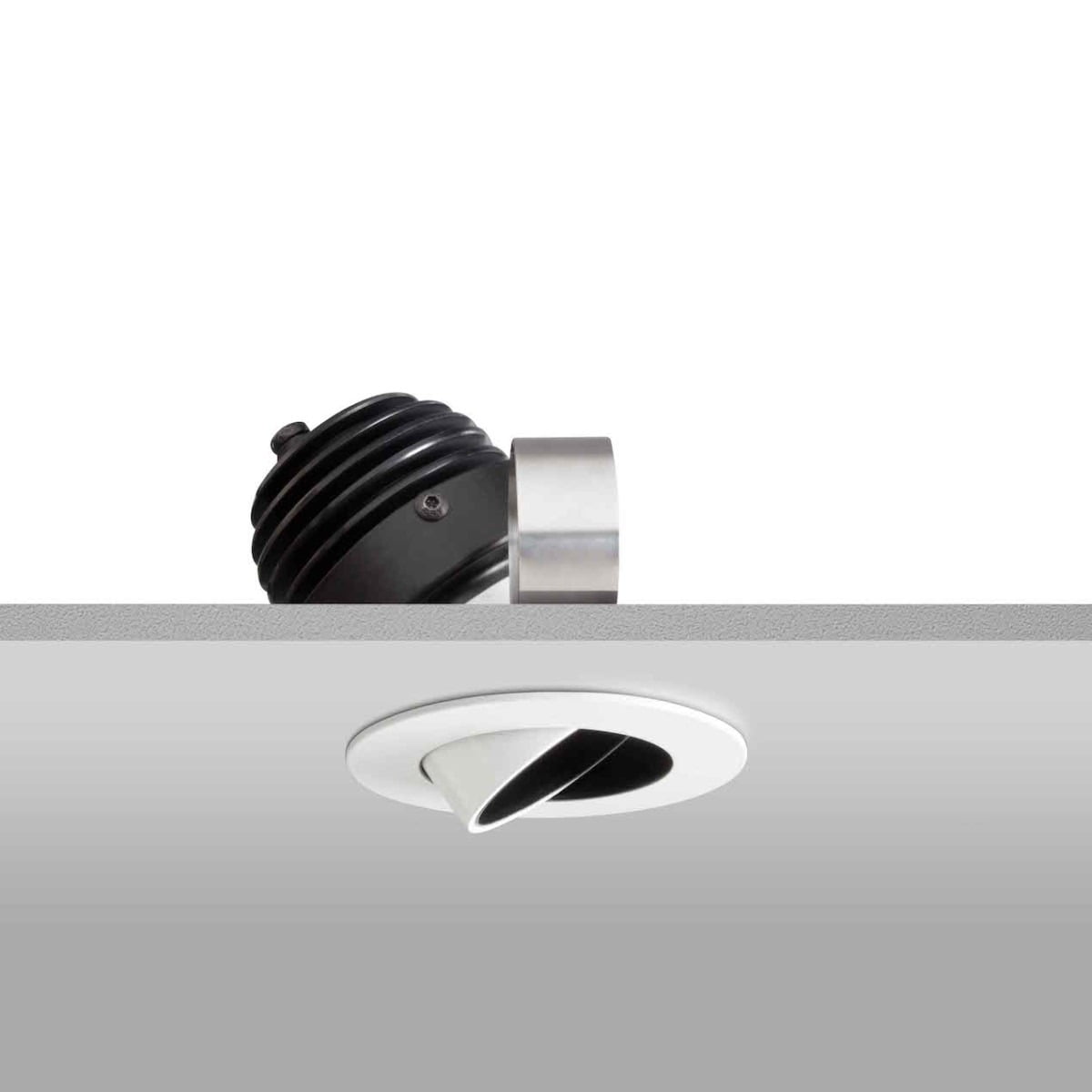 Lighting Mistake 2// No space for bedside lights
Me: I really want to invest in decent bedside lights. But I don't have room for bedside tables either side of my bed on which to place a lamp. What do we do here Sally?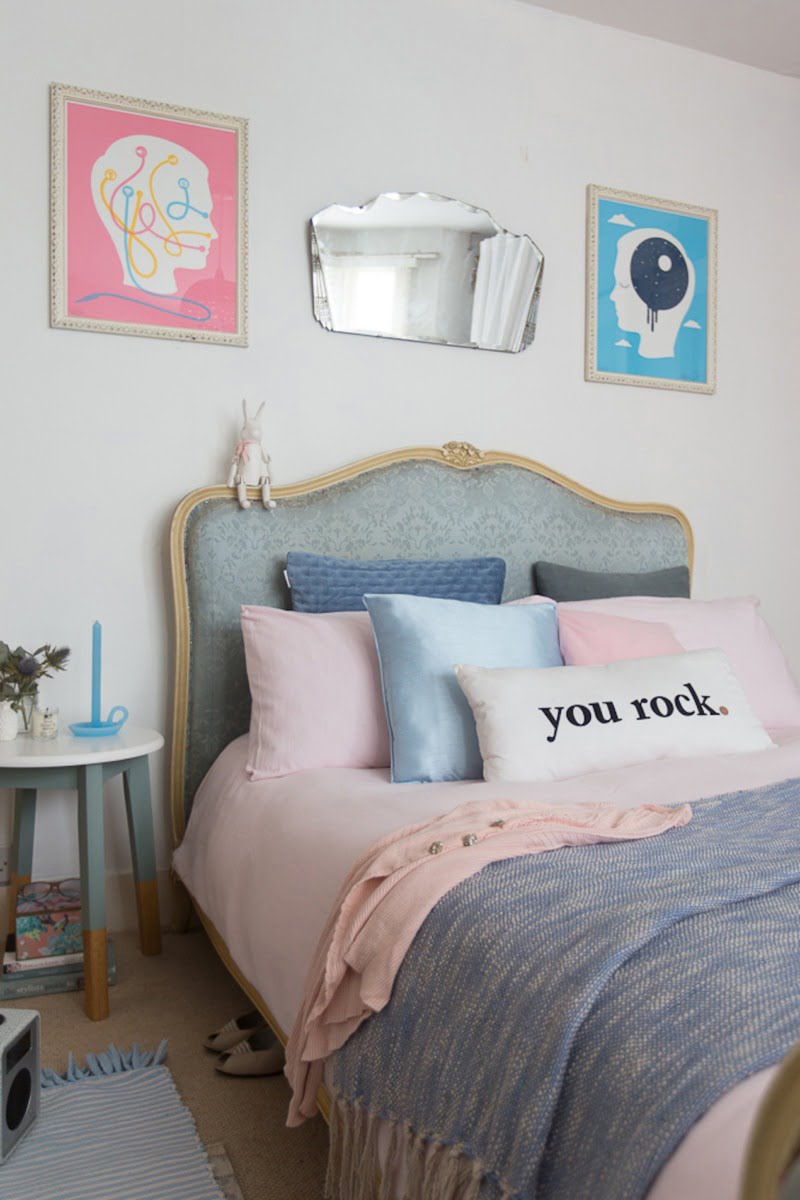 Sally: I think the best idea here is to put up wall-mounted light on brackets either side of your idea. If you are really tight on space, and have a wardrobe either side, then creating niches and lighting them with our Eyelid Under cupboard Light can be the perfect alternative to a bedside lamp.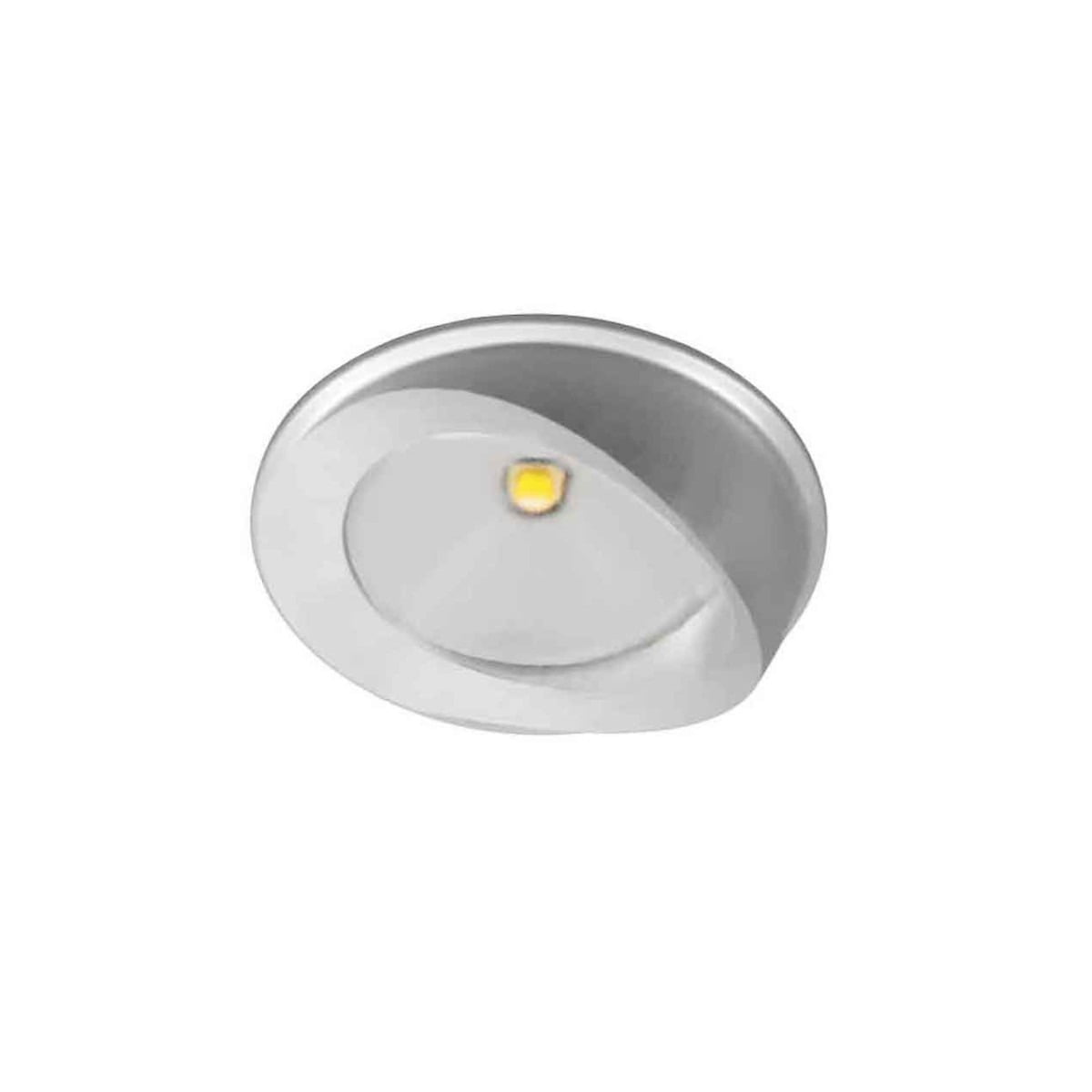 Alternatively, if you want to read without disturbing your partner then consider our Cama wall light. This flexible reading light literally projects a focused light onto the page rather than around the room.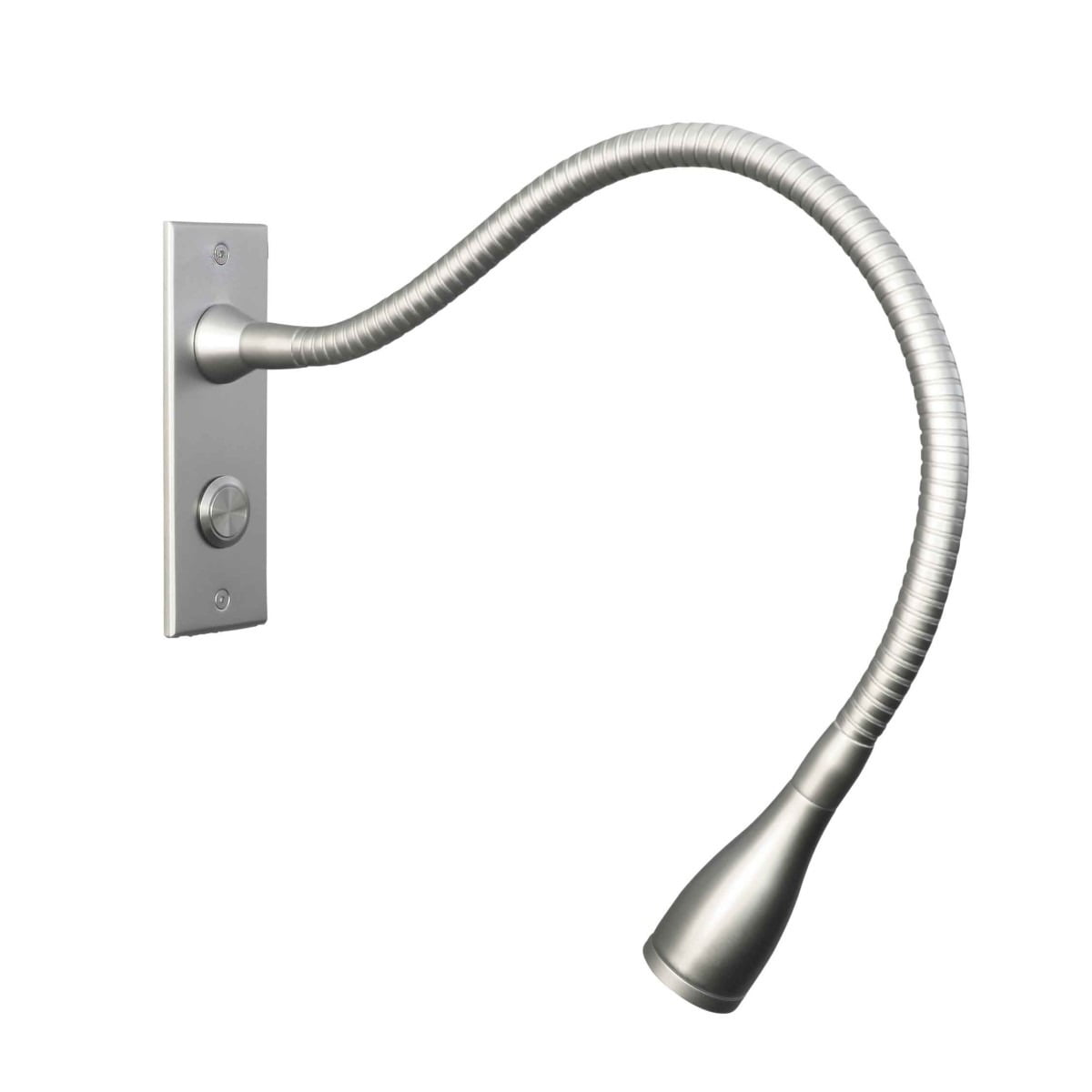 Ah – I like the idea of reading lights by my bed. It sort of will make my bed light a stage. Love this idea. AND I don't have to have clunky bedside tables saving space in the room. Bingo!
Lighting Mistake 3// One Dingy pendant shade
Me: My central pendant light is right smack in the middle of my bed – so it easy to bang your head on it. I've put up a pendant shade but I need more than this. I need a light is going to shed a lot of light in my room. How can I do this?


Sally: A central light fitting especially like a glittering chandelier or a feather pendant like your Maxine, can be a visual focus in your room but you need to be able to dim it to suit your mood. I usually suggest a maximum of 3 switches in a room. One for general light – the central pendant, one for table lamps and one for bedside lights. As well as this central pendant, you need more down lights dotted around your bedroom for more light. 
I love my current shade – it's a feather thing I've nick names 'The Chicken' – but I open to ideas on adding more lights around the room to make my space more illuminating. Nice.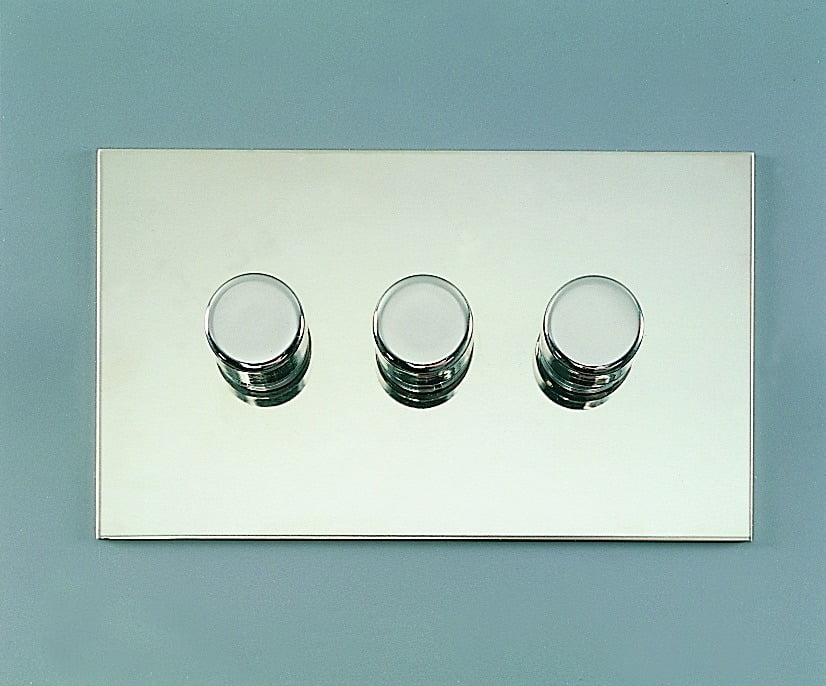 Lighting Mistake 4 // Poor light for applying makeup
Me: I keep going out with too much make up on. Maybe that is because where I apply my slap is a pitch dark corner of my room. Help me pick better lighting around the dressing table area of my room to stop me looking daft pleeeeeeeeease.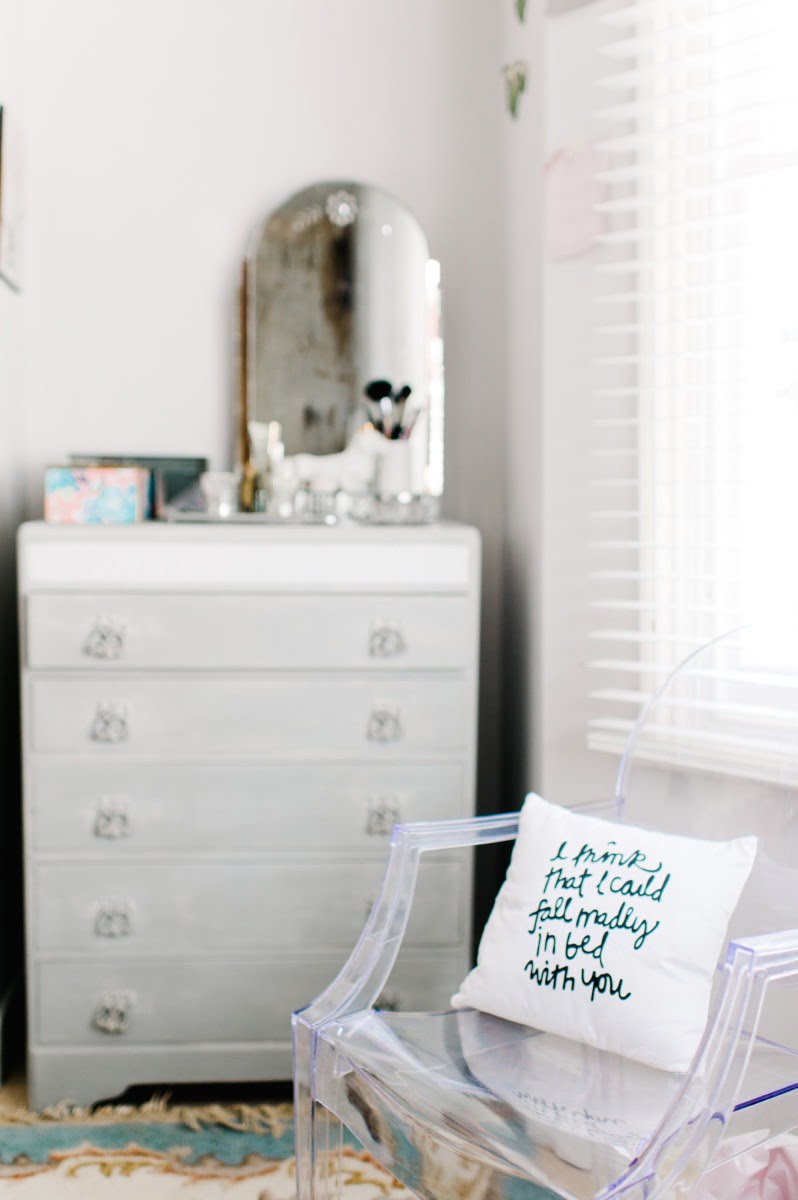 Sally – For a dark dressing area like yours, it would be wise use lamps either side for a balanced effect on either side of the face. Pick on with a a light-diffusing shade to allow soften light in that spot. There is a trend for card shades which I think you would like. It means less light and it is only directed up and down. I've picked out a pair of  Bari lights would look great either side of your retro mirror.
Putting lights up by my mirror would make me feel like a Hollywood star. Love Love Love.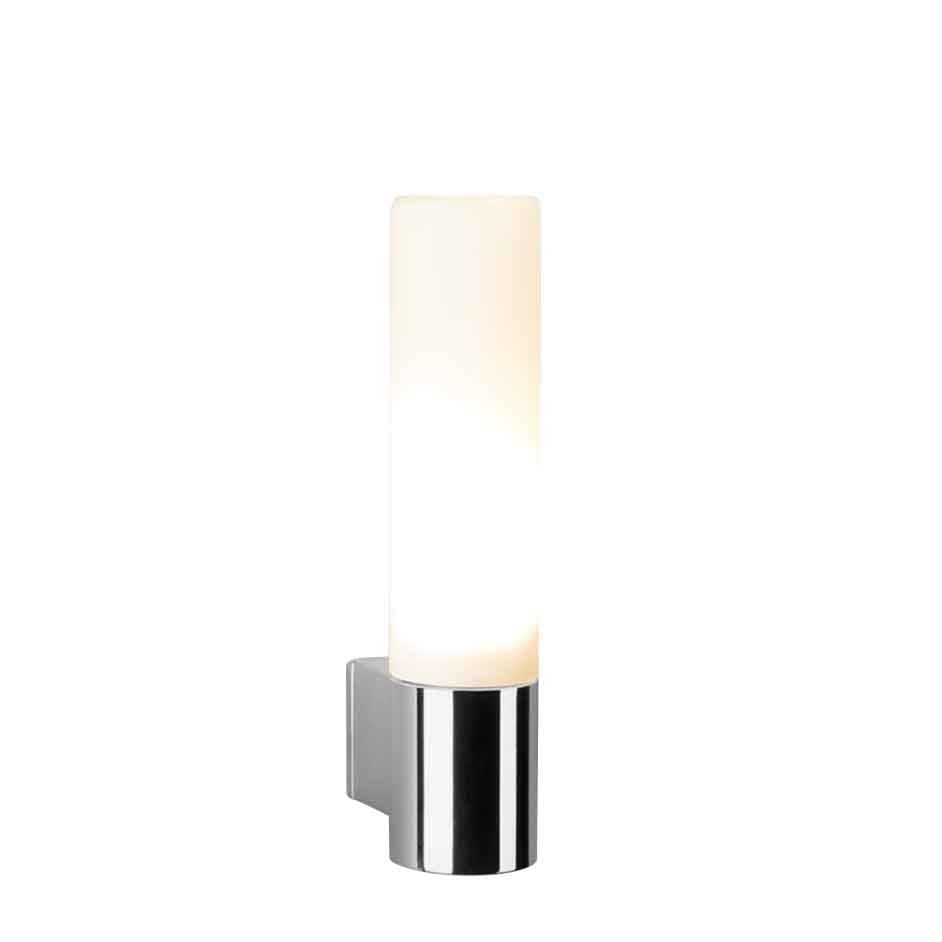 Lighting mistake 5// Fashionable (but gloomy) grey ceilings
Me: The problem with the room is that I've followed the latest interior trend by painting my ceiling a light grey – the same colour as the walls – what I didn't realise was how much that would suck up the light. It hard to put make up on there and get ready in the evenings as it is so dark.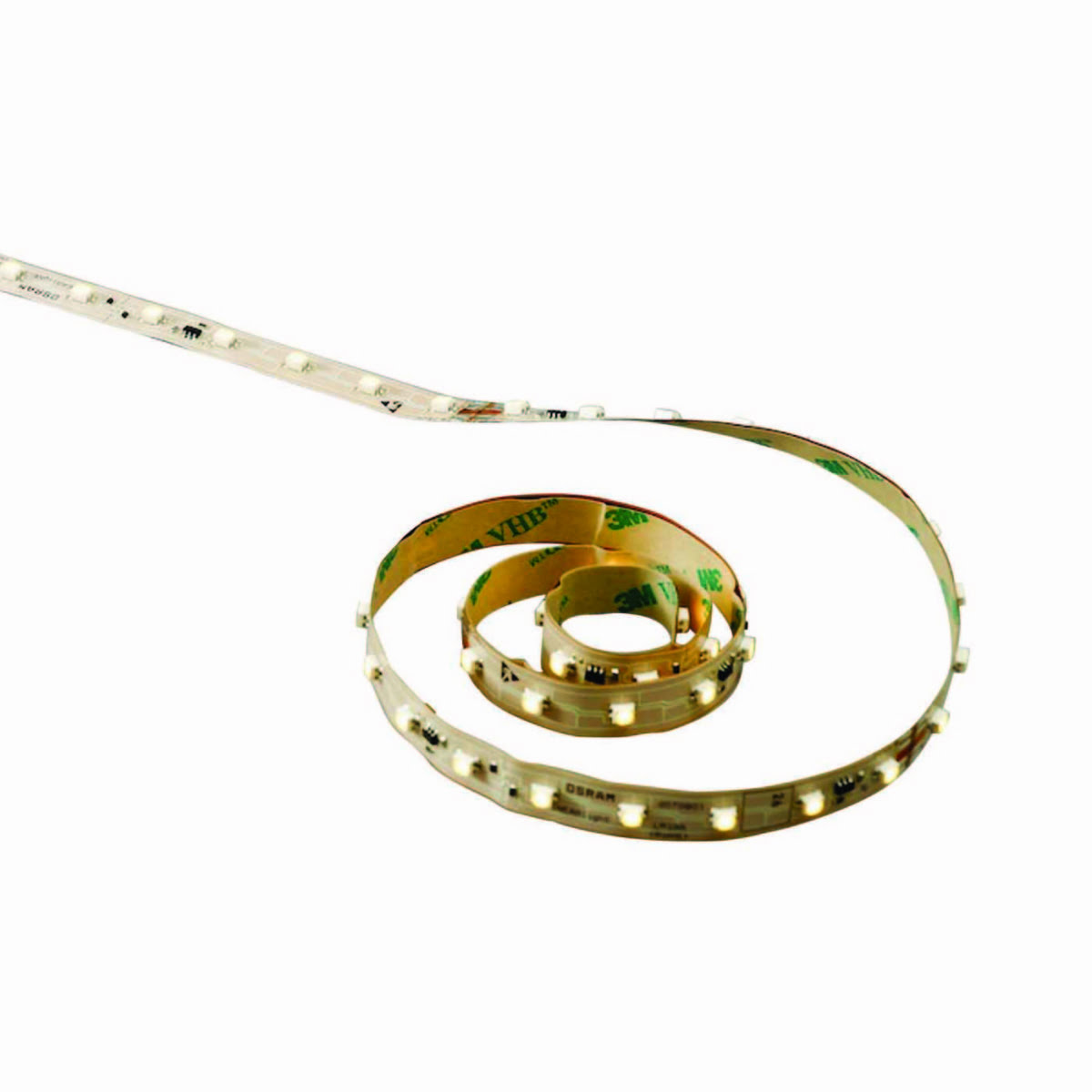 Sally: Bring more light up into the room with an uplight on top of your freestanding wardrobe to reflect off the ceiling. Use a strip of LED Contour HD27 lights to reflect light off the ceiling above to create a brighter room. Team this with your bedside lamps, wall lights and down lights and I can assure you Maxine, you'll leave the house looking fabulous. Remeber, just as you layer up colour and texture on a magazine shoot, you can do the same with your light to get the perfect feel.
Well I don't know about you but I've now got my electrician on speed dial to get him to come round tweak my light so I can look like a Hollywood star leaving her fabulous well-lit home (well I can hope!)
Don't forget to come back and check out her other posts. I have a whole heap of badly lit rooms I want Sally to deal with. Make sure you don't miss a single post by singing up to my weekly newsletter and give this post a little pin too.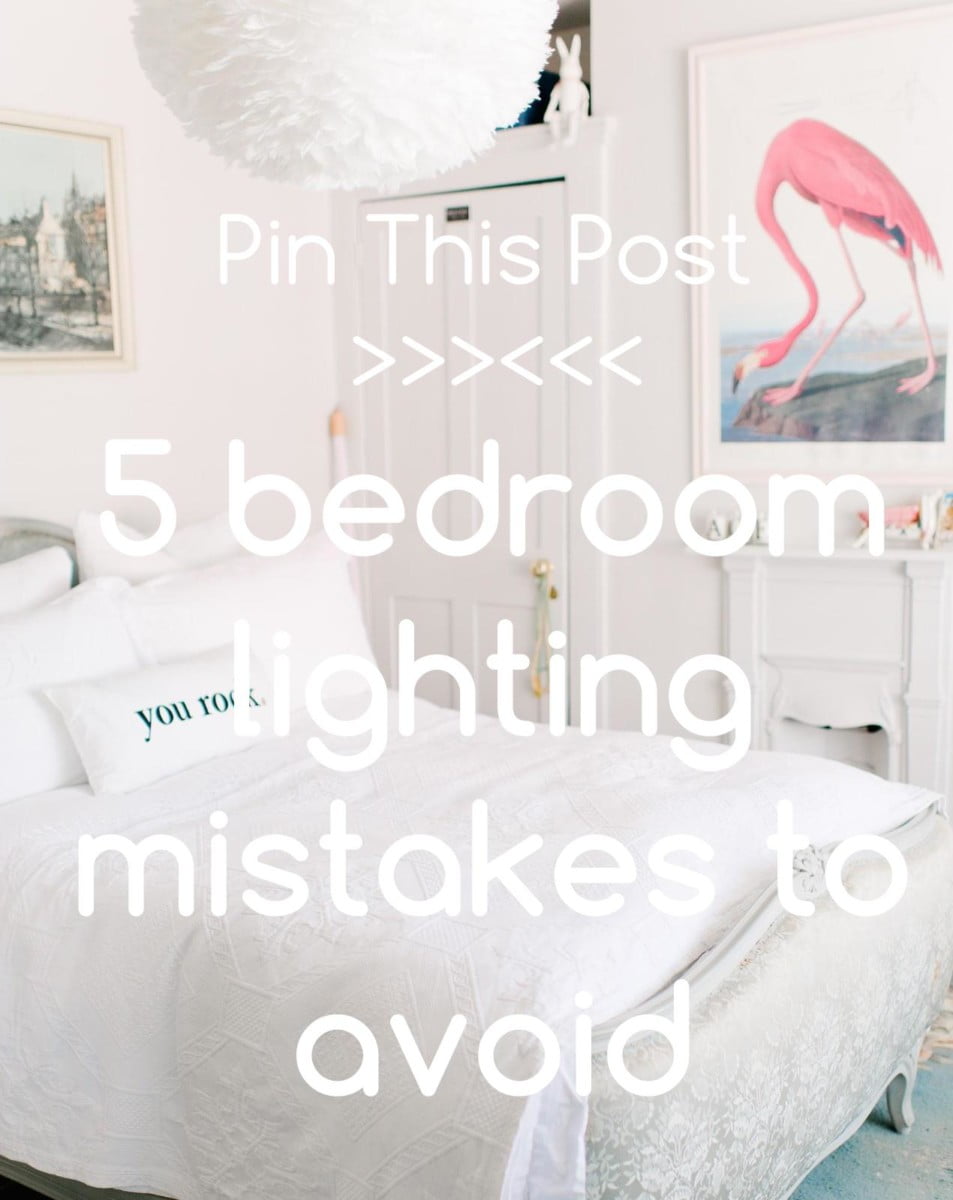 •• Disclaimer, this was a collaborative post with John Cullen. As always, these are my opinions. Photos with thank thanks to Nadia Meli.