Last week, I enjoyed Christmas lunch in Silo – one of Brighton's most original restaurants. Silo's aim is to revolutionise the restaurant industry with a zero-waste, ethical, low food-miles menu. My partner in crime for this meal was my foodie-loving Dad.  As expected, their four-course menu avoids the bog-standard turkey meal instead cooking up what my Dad summed up as a 'gastronomical experience'. Yep, this is very Brighton.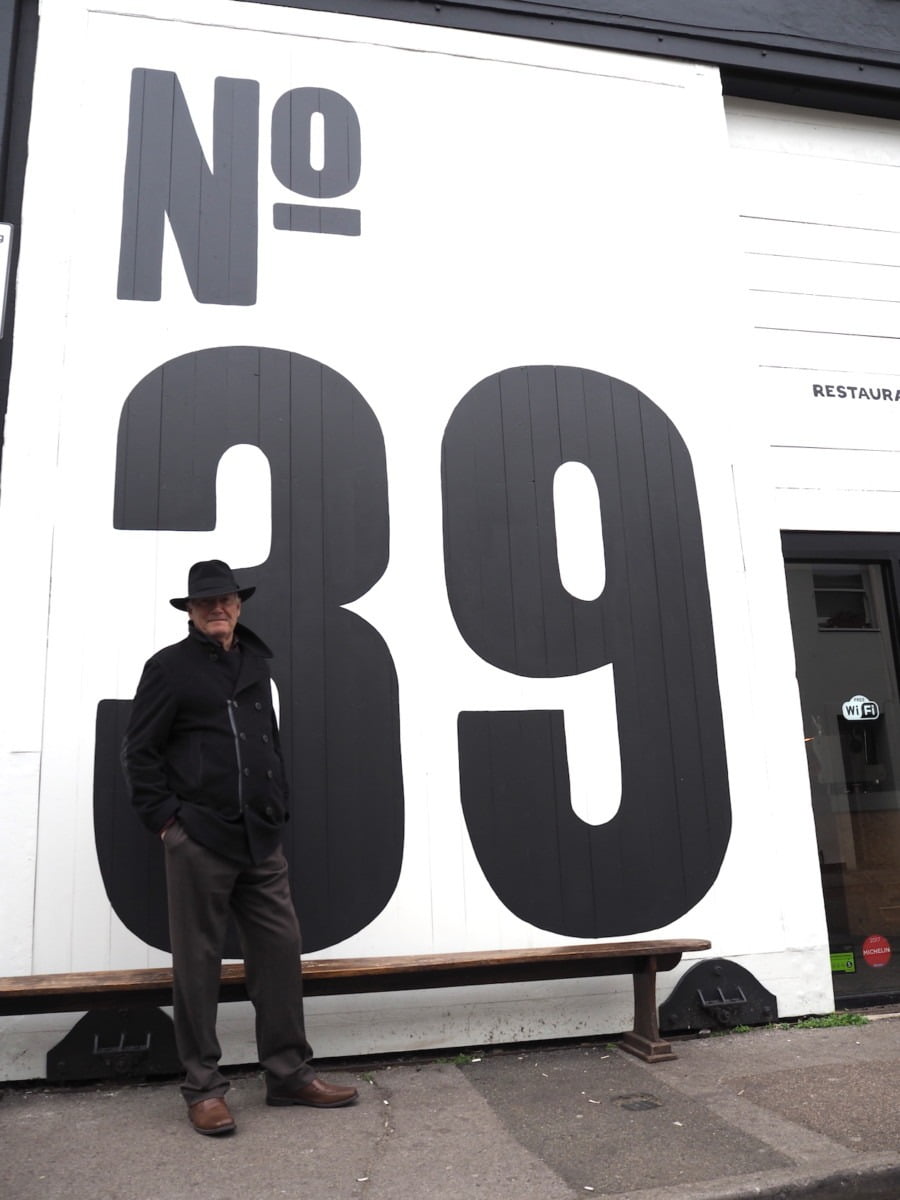 What I love best about my home town of Brighton is how it welcomes progressive ideas, and Silo is no exception. The idea is to sourcing ingredients within the local area to reduce your meal's food miles, all leftover food is composted and used within the community. Considering the amount of food waste with the restaurant industry, this is an exciting concept. There has been a hell of a lot of thought and effort gone into creating this place – you can read the story in detail here.
But in short, their principles can be summed up as: Reuse, Reduce, Share & Repeat.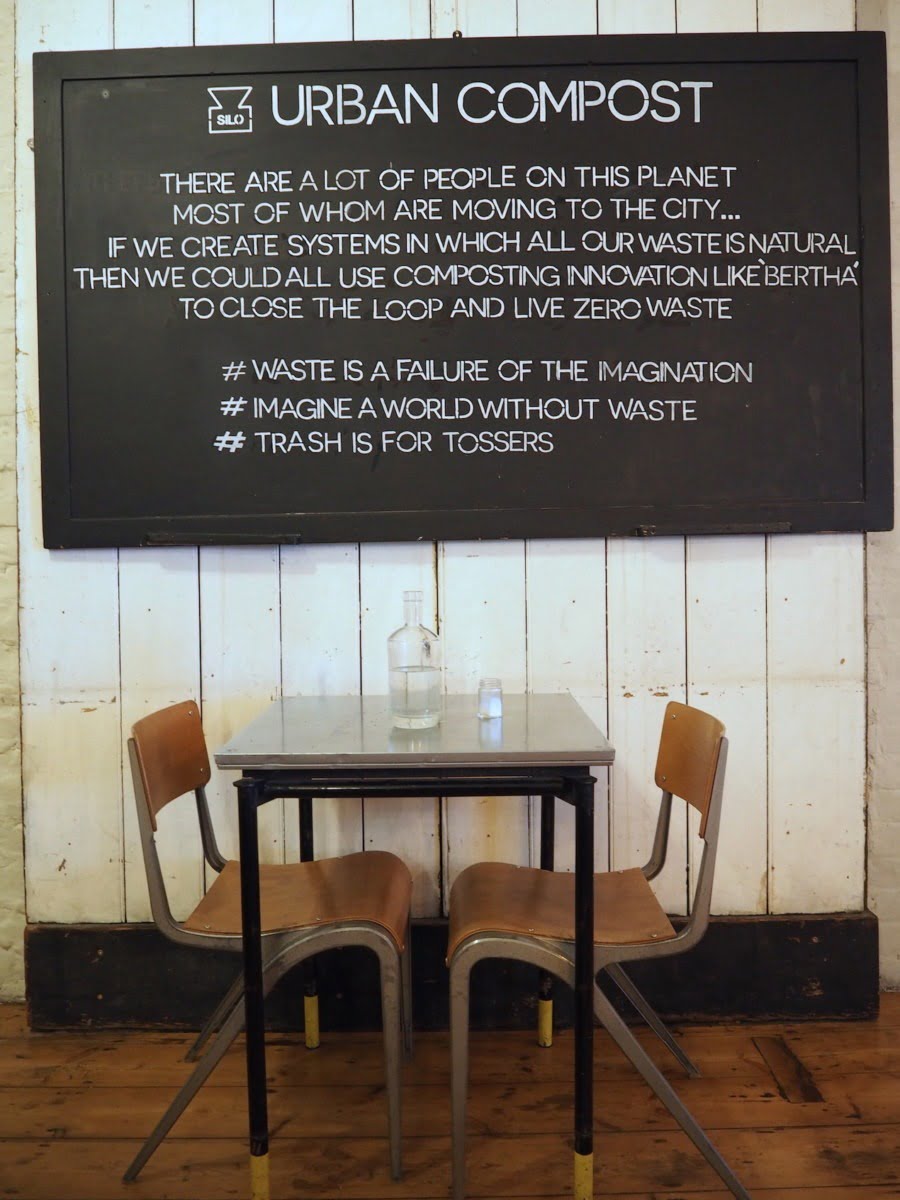 Dine + Design
I can't talk about Silo without taking in the design of the place (it is my day-job after all). Silo could happily be in Berlin or Brooklyn, with tables made from ex-industrial floor tiles, work benches made from recycled filing cabinets, and jam jars for glasses. Food is served up on plates made from recycled plastic bags. The building itself was left empty for years and now is a bustling hub in the back streets of Brighton. What I love best is that the open kitchen takes centre stage – you can see, smell and hear your food as it's being prepared. It's like sitting at the chief's table.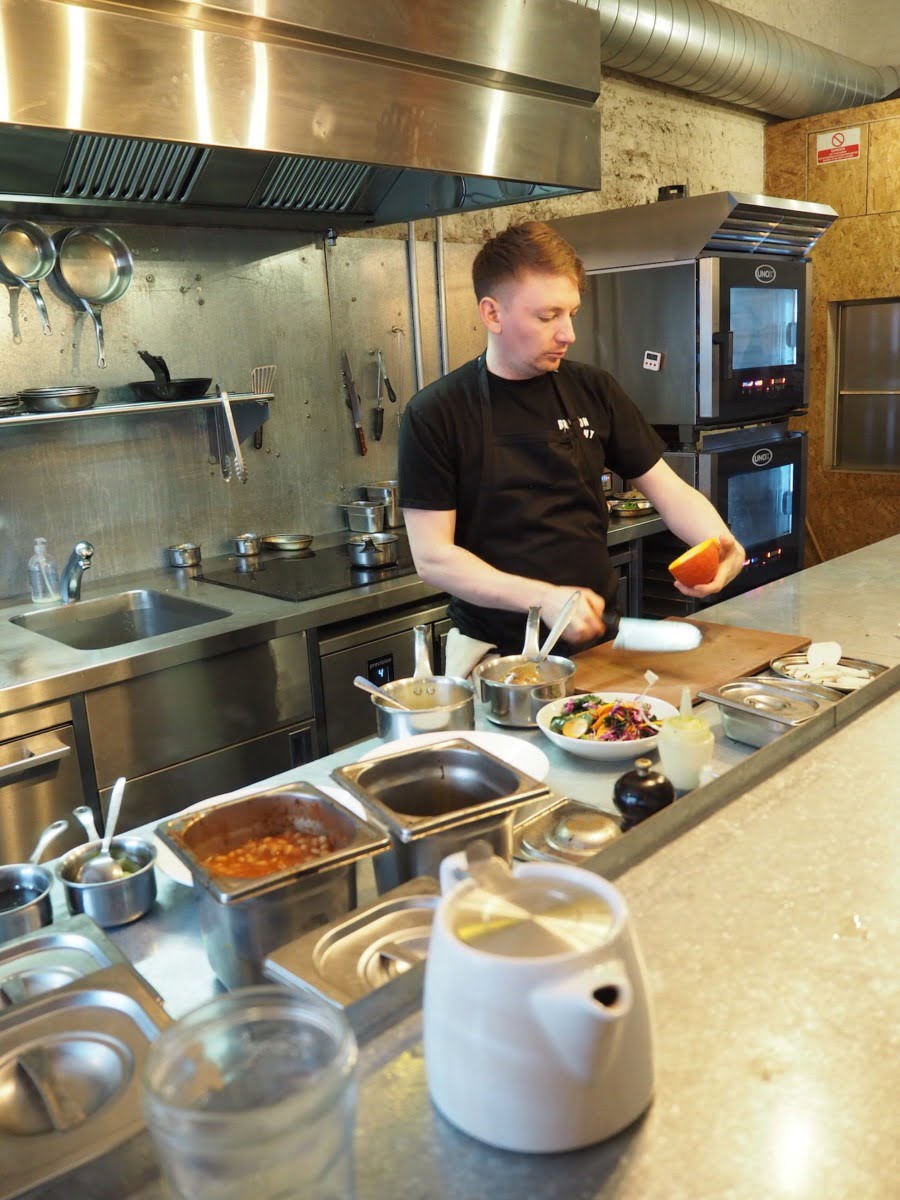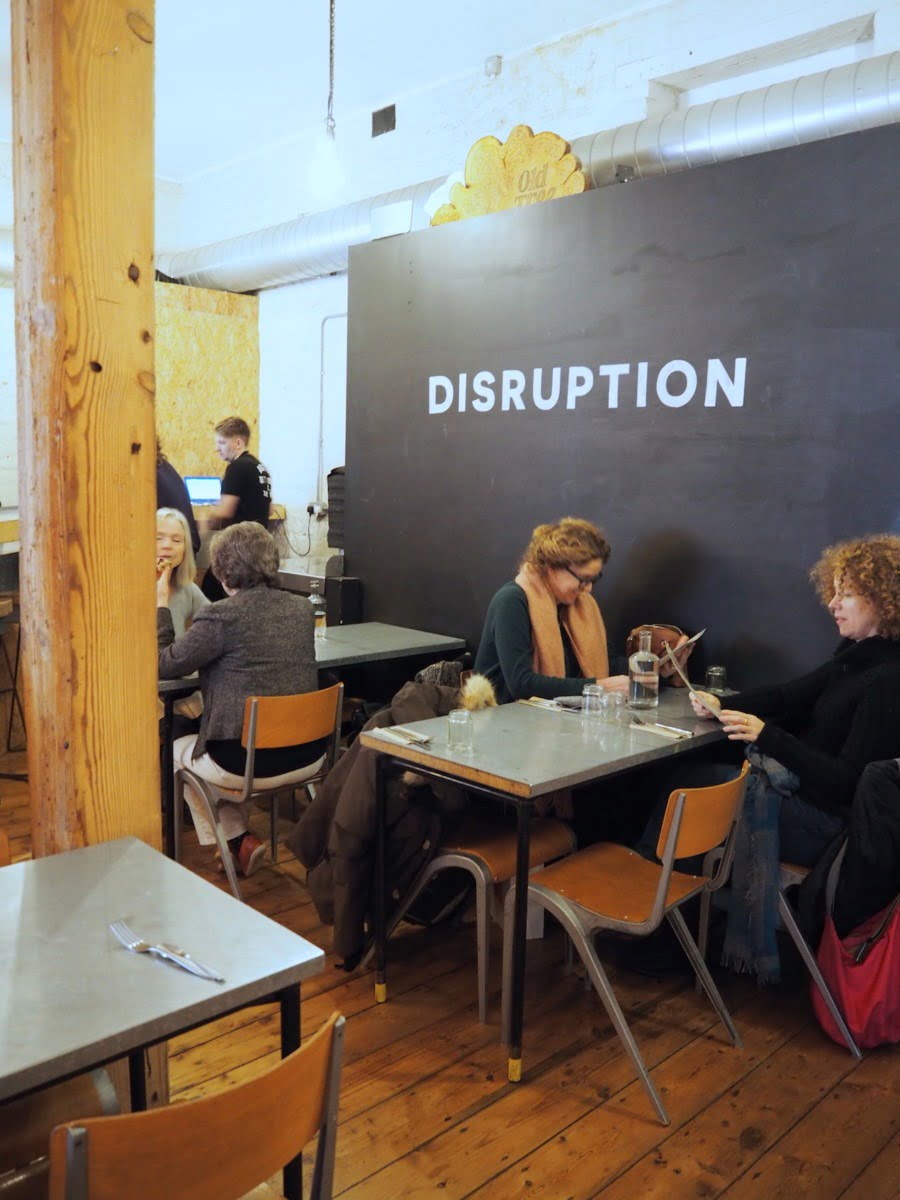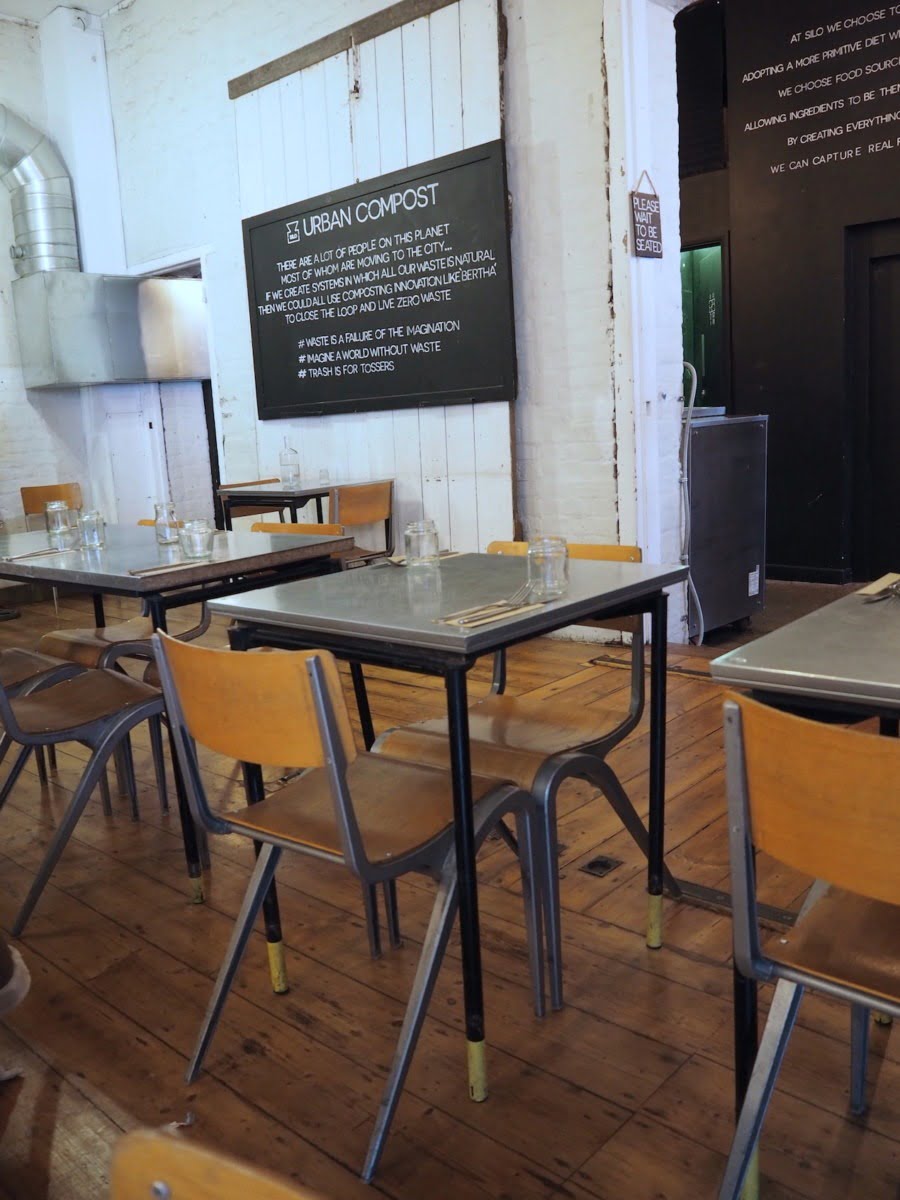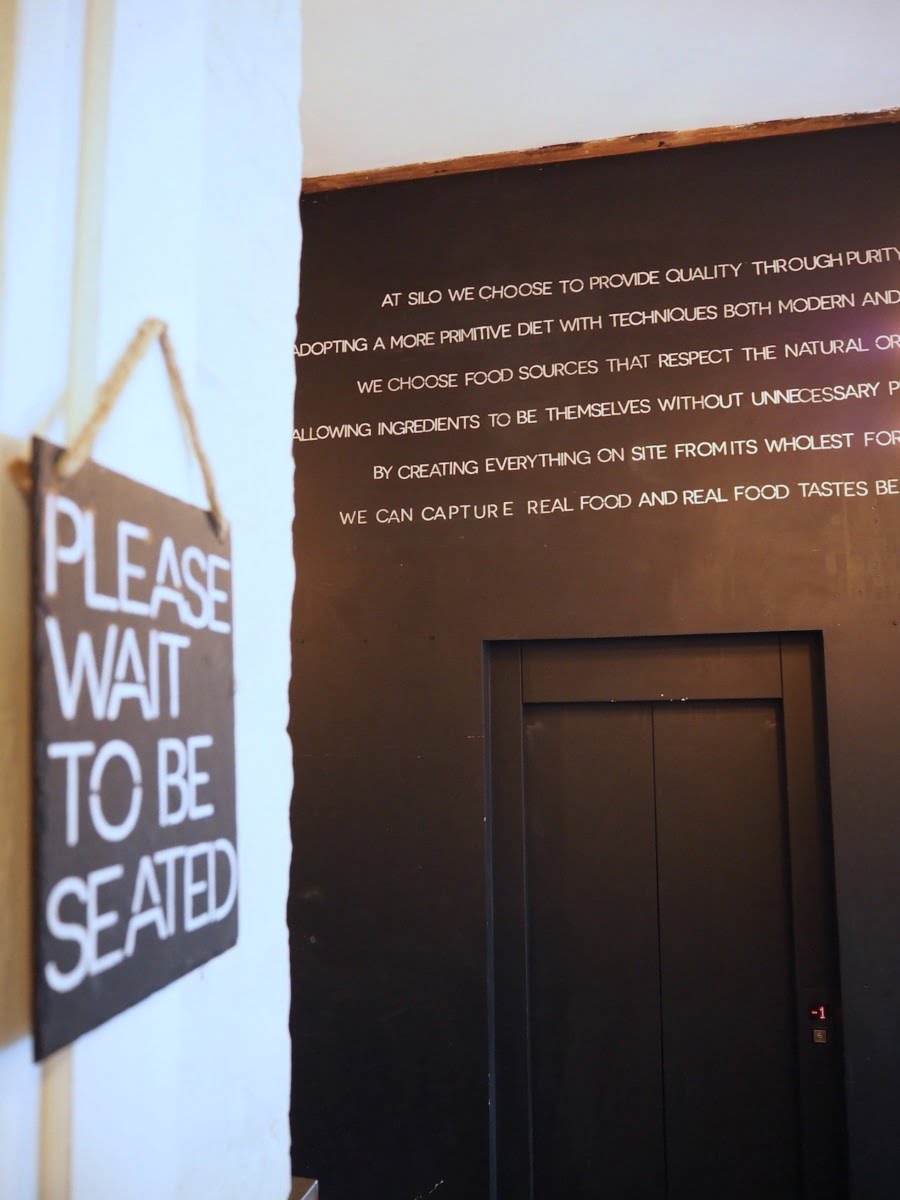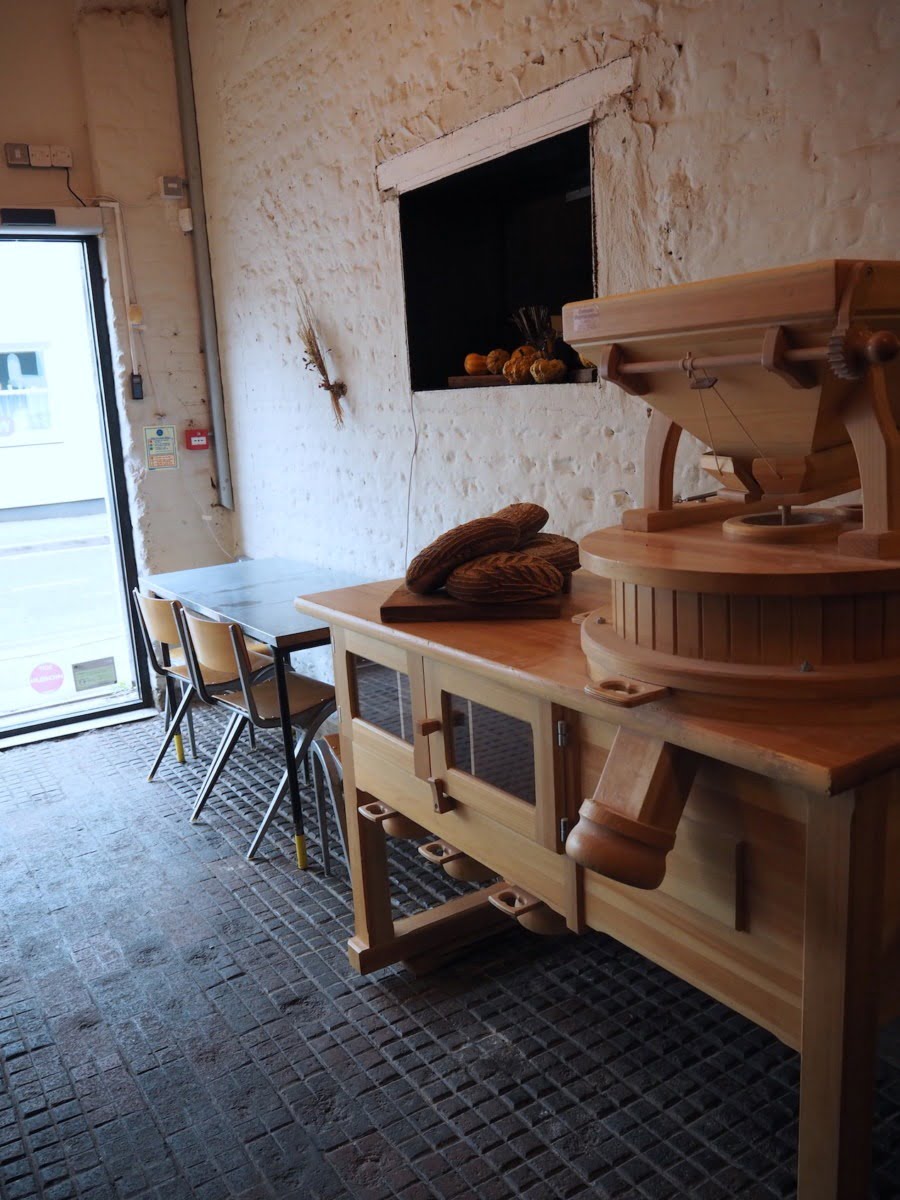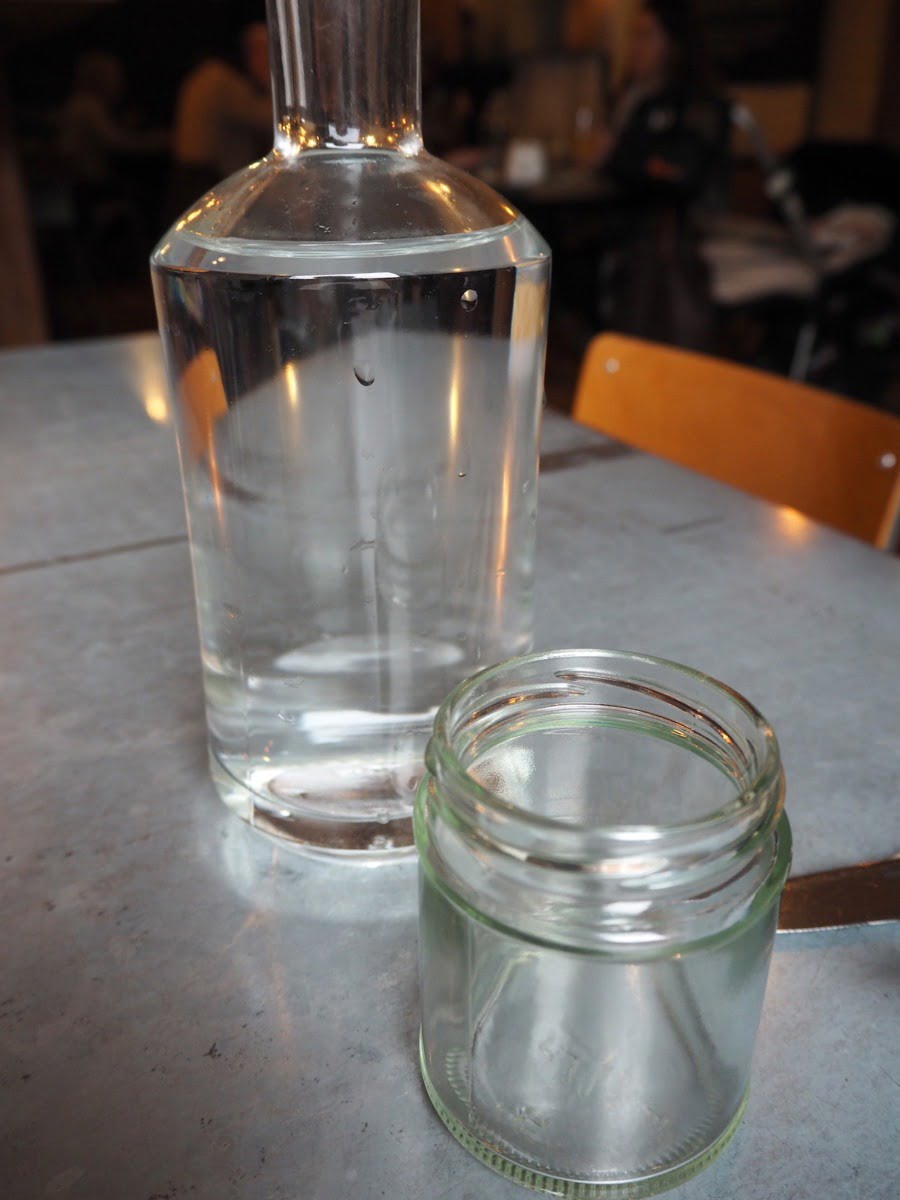 What about the food?
I've been dying to take my Dad to Silo for ages. He loves his food, and records every TV cookery show at home. Why Silo? I wanted to freak him out a bit, taking him to a restaurant that pushes the boundaries – somewhere that makes you think more deeply about your food, where it comes from and how it should taste. My pleasure was going to come from watching his face as we tried out their 'Herbivore' (vegetarian) and 'Omnivore' (meat eater) Christmas menu – without a roast potato in sight.
Let's get to the Christmas meal
We got off to a good start with warm bread that is milled and baked by Silo on site. This impressed my dad no-end because in the 1960s he worked as a baker in Stuttgart, Germany. The butter had a cheesy, creamy taste to it and was covered in volcanic salt, which they churn themselves. Served up on a platter made from plastic bags.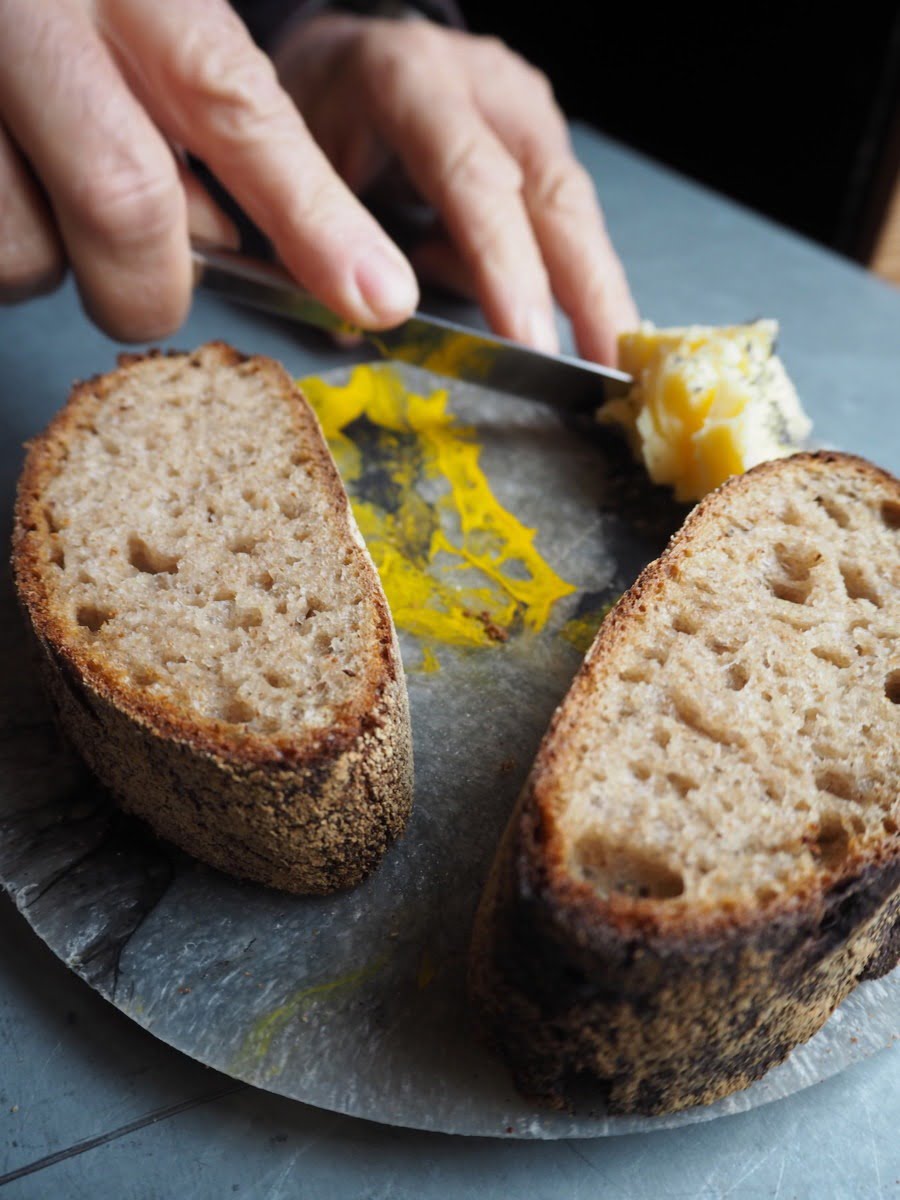 Drinks
To drink I had a 'Sea Buckthorn and Elderflower Ebulis' that can only be described as similar to a glass of fizz, except a bit stronger. Dad had a Guest Ale from their own brewery, Old Tree, that makes ales from foraged plants and herbs.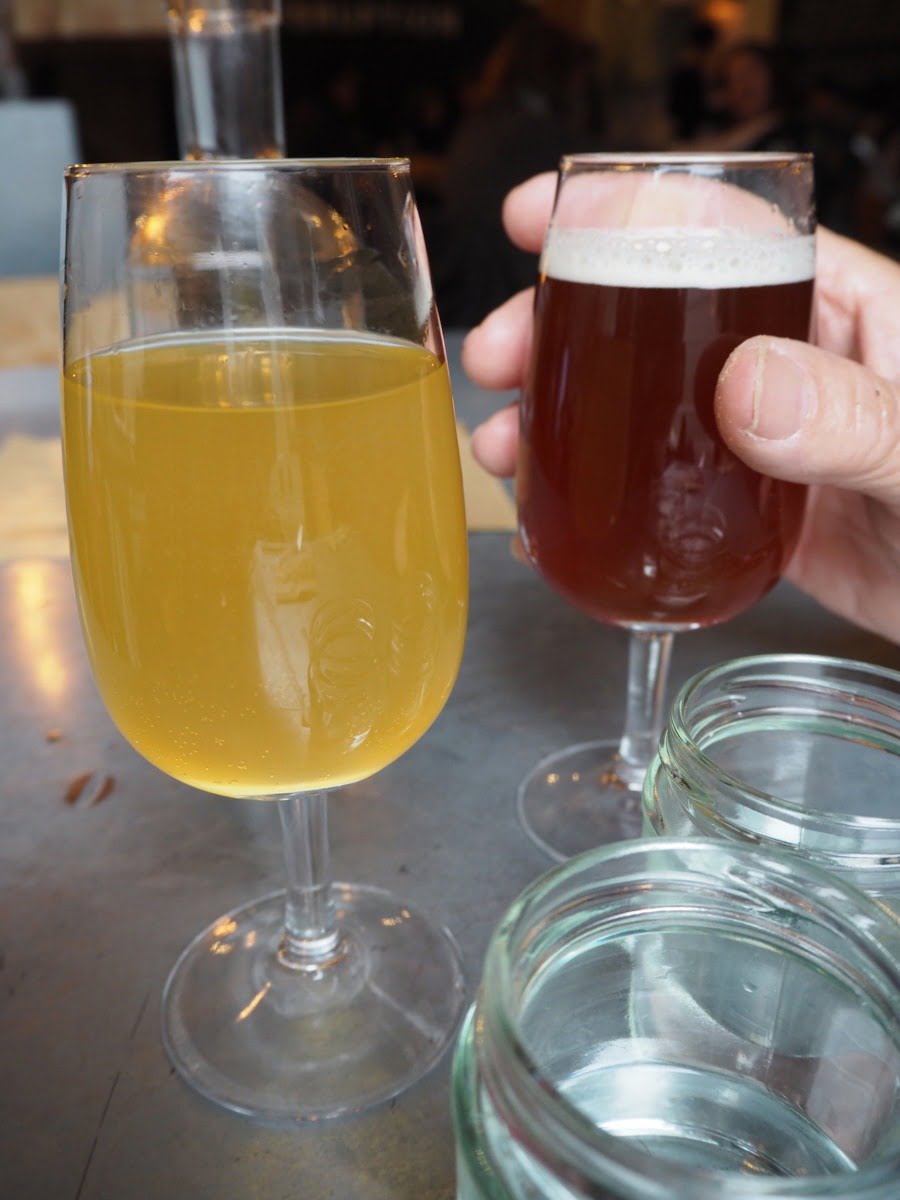 Starters
I had King Oyster mushrooms with a fermented potato skin sauce. I've never had a sauce made of potatoes before and had a divine, rich taste to it. Dad had Pork Belly, Radish with a Yogurt dip. I stole his peppery black Radishes to get the full experience.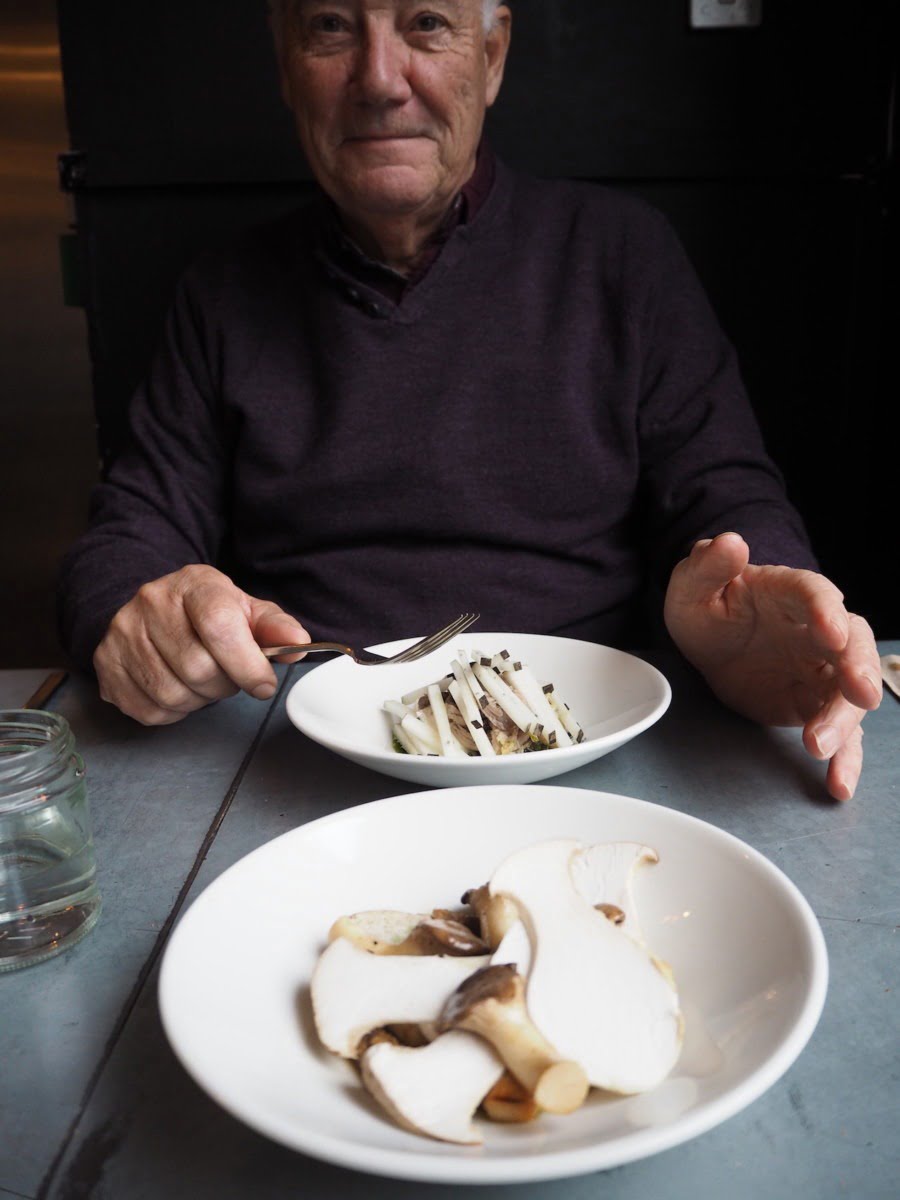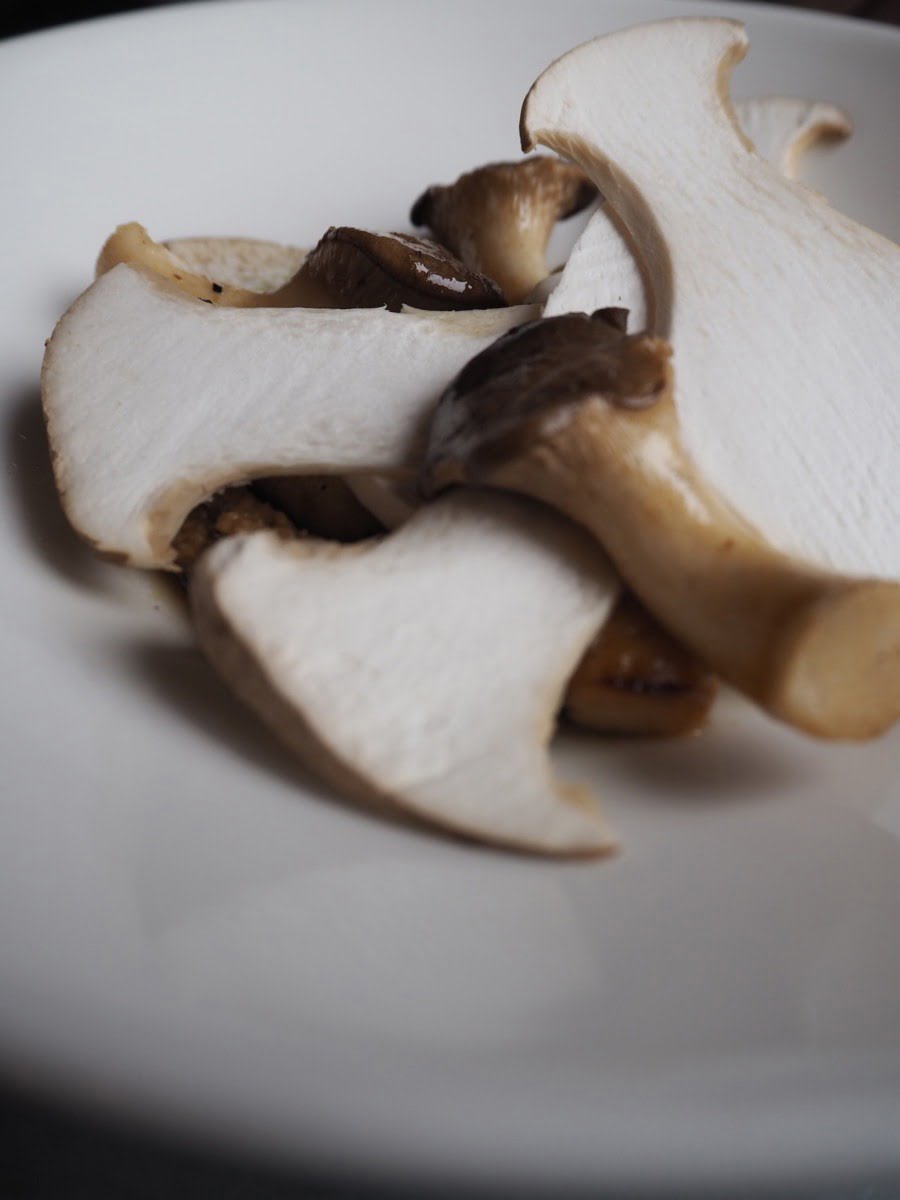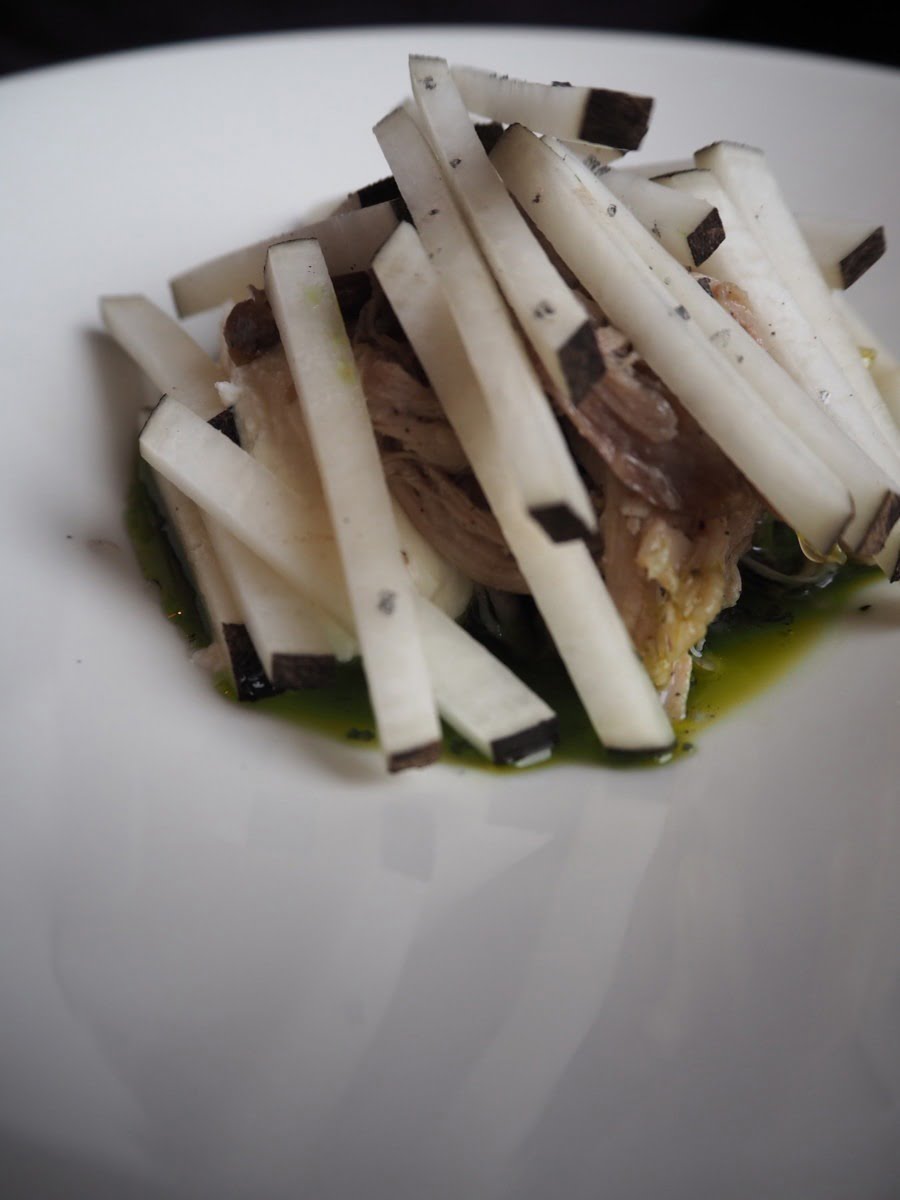 Next, I tuck into the Red Kuri, Sumac & Pine dish – which was colourful, cheesy and creamy. I envied Dad's cod's roe and thinly sliced Celeriac which looked and tasted like a chic anti-pasta.
At this point we were getting into the swing of things. With every serving, the chef who makes the meal brings over the plates and talks through your meal. This must be my fav part. You learn how they put the meal together, which farm the vegetables were sourced from – and type of rare breed of pig you are tucking into (FYI a large black pork). It makes the meal an intimate experience as you nod your head as each dish is carefully described. It's here that you see the passion and thought that has gone into Silo.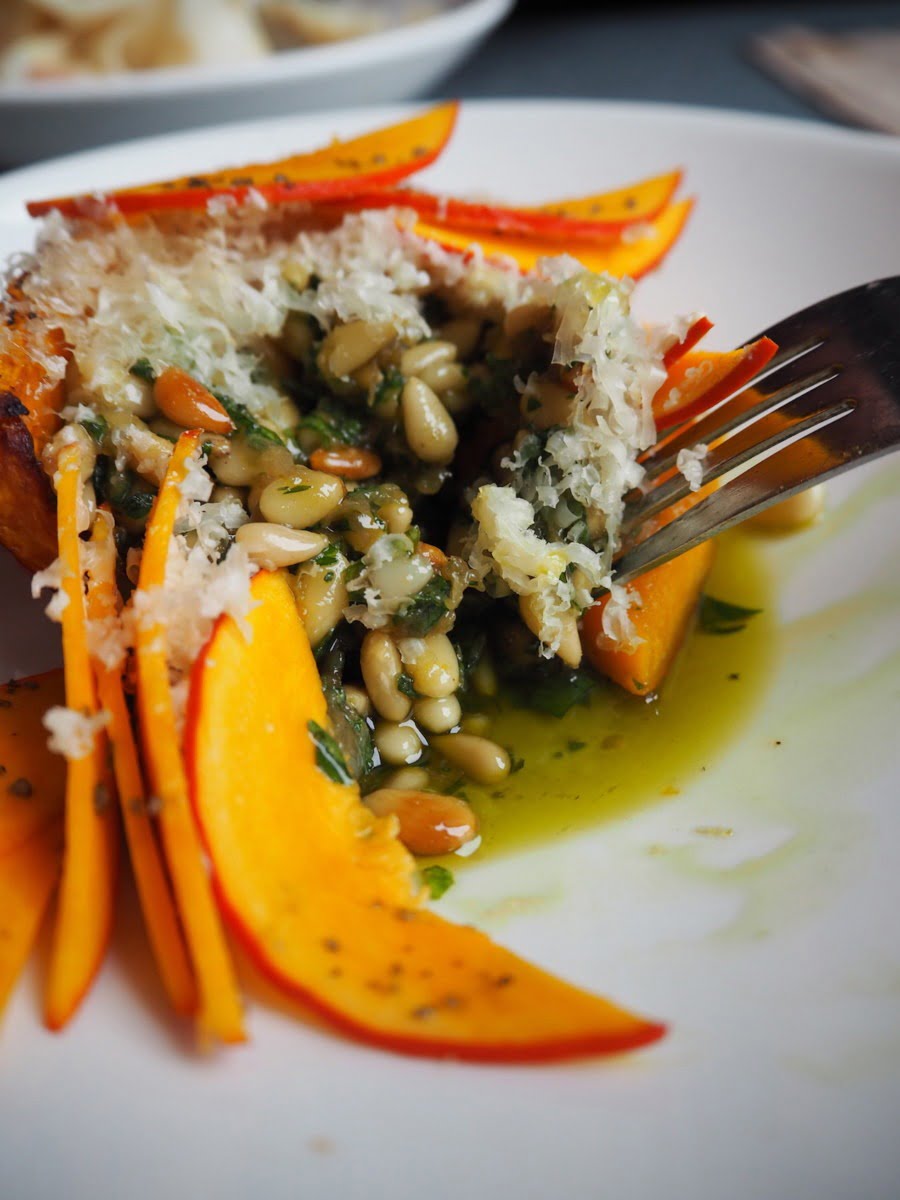 Mains
Our mains where smoked Pork with deep fried Jerusalem artichokes with a sourdough sauce (Dad) and a Roasted Broccoli with King Edwards stuffed with Worksop blue cheese, with a side of picked broccoli florets (for me). I insisted we shared the mini artichokes, and begrudgingly gave dad one of my cheese potatoes. As a veggie, this main dish was an exciting alternative to the usual dull nut roasts I'm usually offered.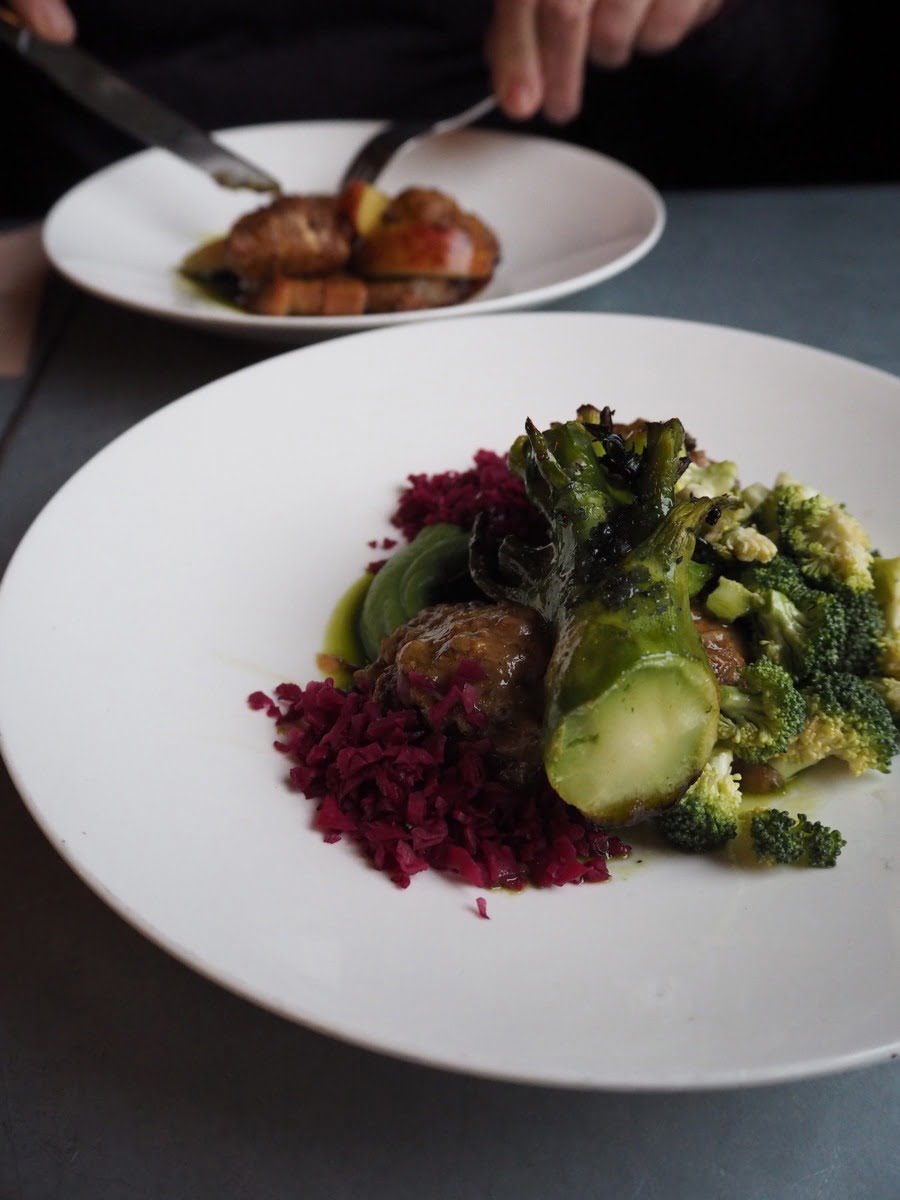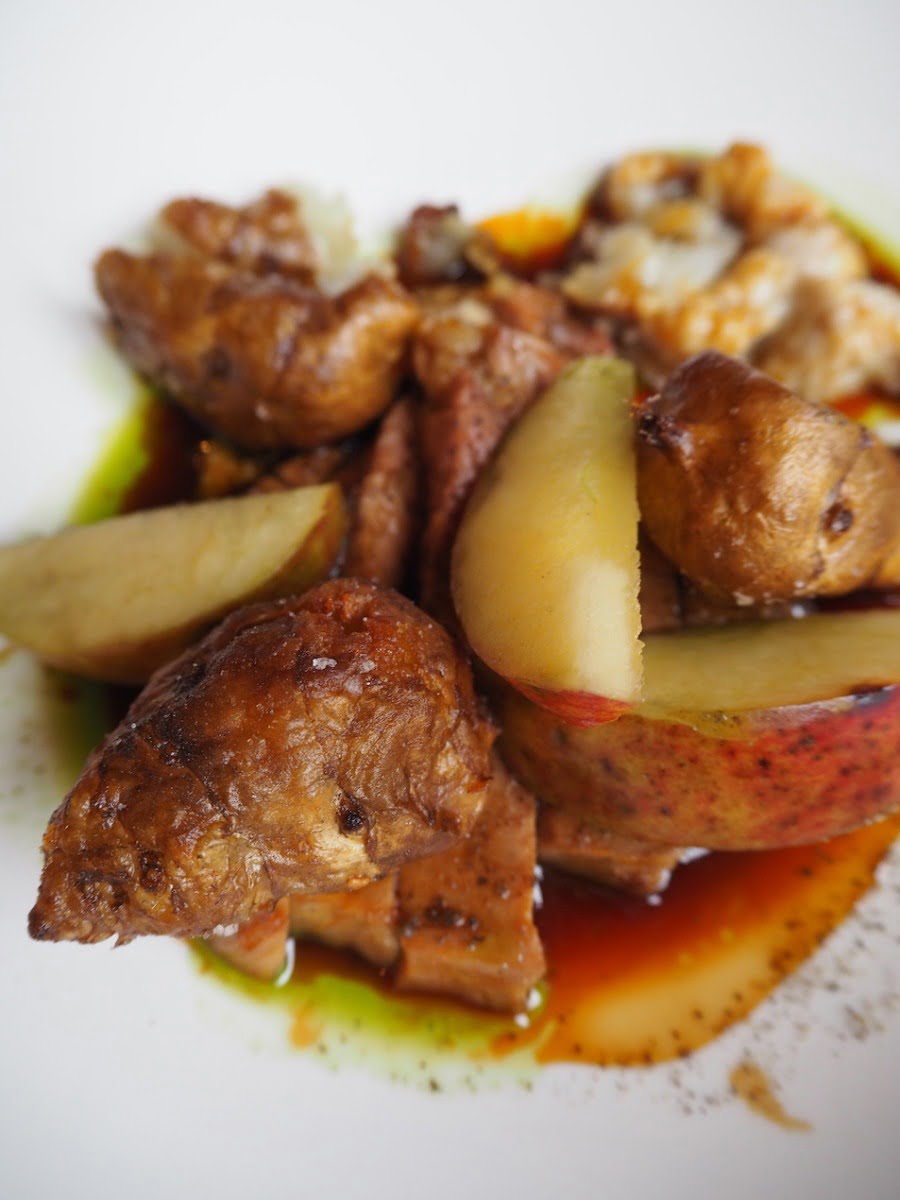 Afters
Desert was a coffee and almond chocolate mousse for my choco-a-holic father. Mine I could only describe as a 'relaxed' pine and apple cheesecake.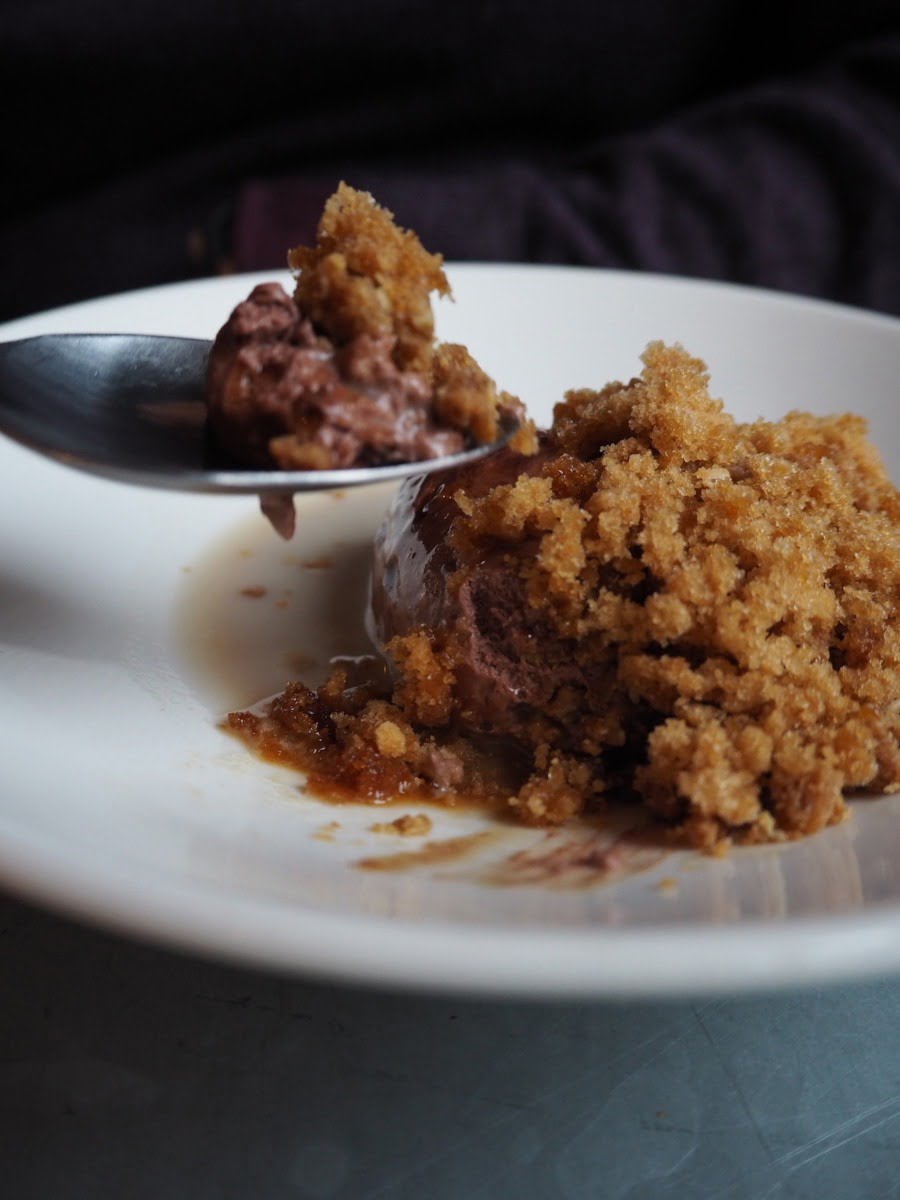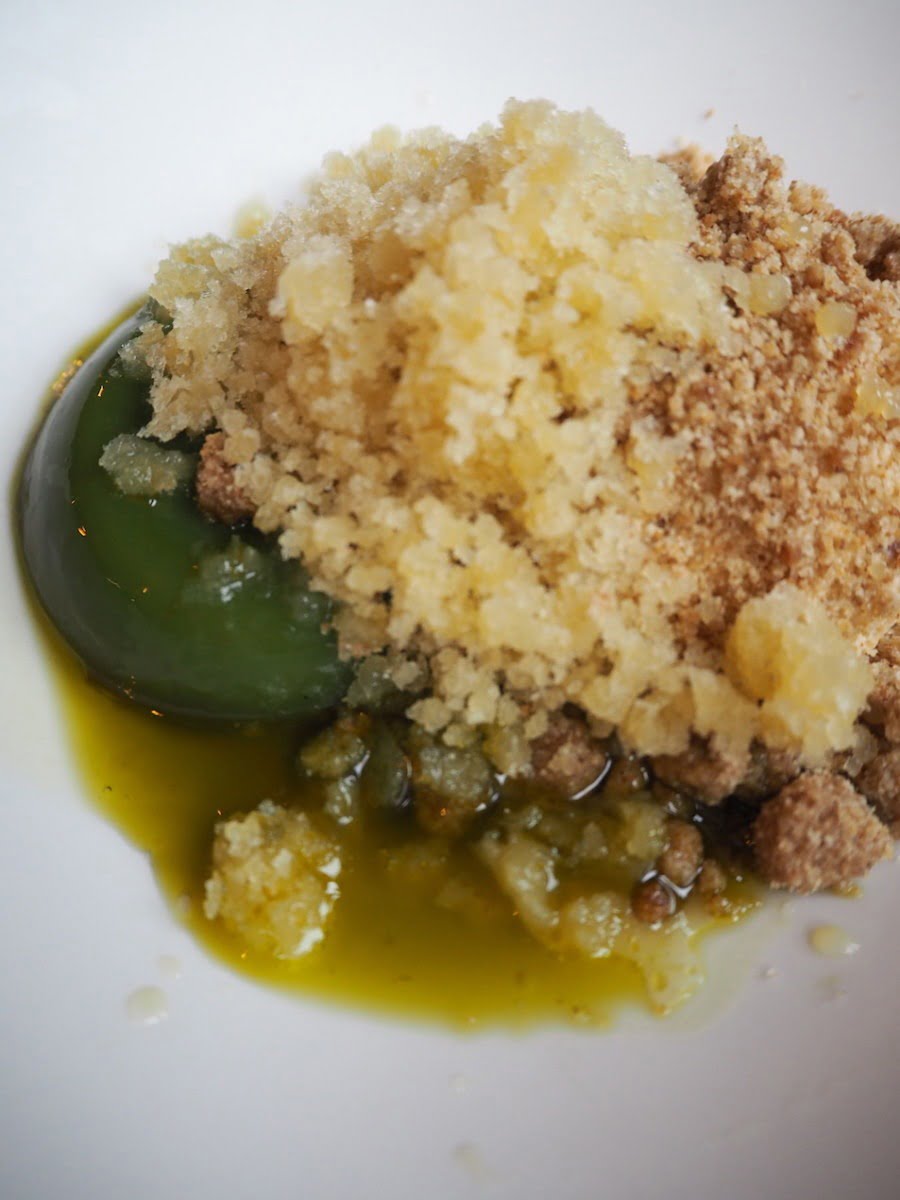 It was safe to say that their fancy £20k compost machine they have for kitchen scraps was not need for our empty plates.
At this point, after 2 hours of leisurely eating, we were bursting at the seams and needed to walk off our Christmas meal – heading out onto the street of Brighton's Kensington gardens.

Our thoughts
Over a glass of red, dad and I dissected our meal. We decided we saw our Christmas lunch as an 'experience' – a meal we enjoyed taking our time over. It's somewhere I would take London friends to impress them with how thought-provoking my home town of Brighton can be at time. We loved the friendly staff, and each dish was complex and fun and photo-worthy.  The cons, the place itself was a bit draughty (I had to keep my coat on) and the chairs bit hard after an hour or two.
Cost:
Me – £30 + £4 drink
Dad – £34 + £4 drink
Total = £72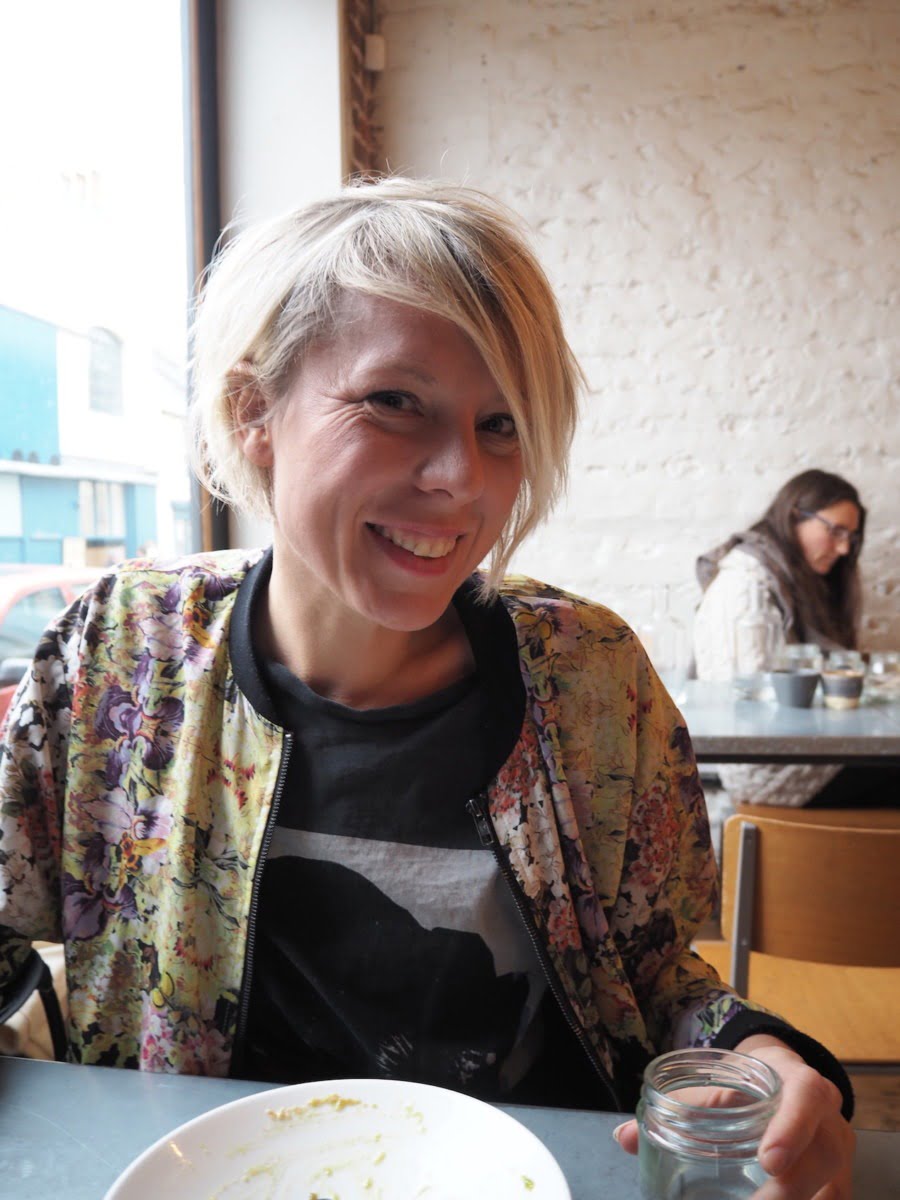 The following day my dad emailed me:
'Thanks for spoiling me yesterday. This four-course meal was a gastronomical experience (!!) offering a variety of different combinations of ingredients with subtle overtones.  Each serving although not large was just right and each course complemented one another.
No matter how good the food, it is the staff that serve and look after of you can make or break a restaurant. In this case, I was very impressed with Poppy – who seated us – to the different Chefs who cooked and brought us our meals.
You can quote me if you like – ha ha! 
Lv Dad'
Ahhh!  So Silo made my dad (who is not easily impressed) ponder over his meal even the day after.
If you want a thought-provoking Christmas menu – that sets the bar a little higher than the norm – as well as captures the spirit of hippy-dippy Brighton, Silo is the place.
A big THANK YOU to the team at Silo for having us, it was such a lovely lunch – hope to see you again soon!  All the photos above were taken with my new Olympus E-PL8 which I will be reviewing in the new year in full #pengeneration #epl8 #olympusuk
If you want to learn a little more about my home town, then you take a look at my other Brighton blog posts. OOh – and click here if you want to join my gang:)


** Disclaimer: I was kindly offered a complimentary meal at Silo for the purpose of an open and honest review. All thoughts, photos and opinions are my own.