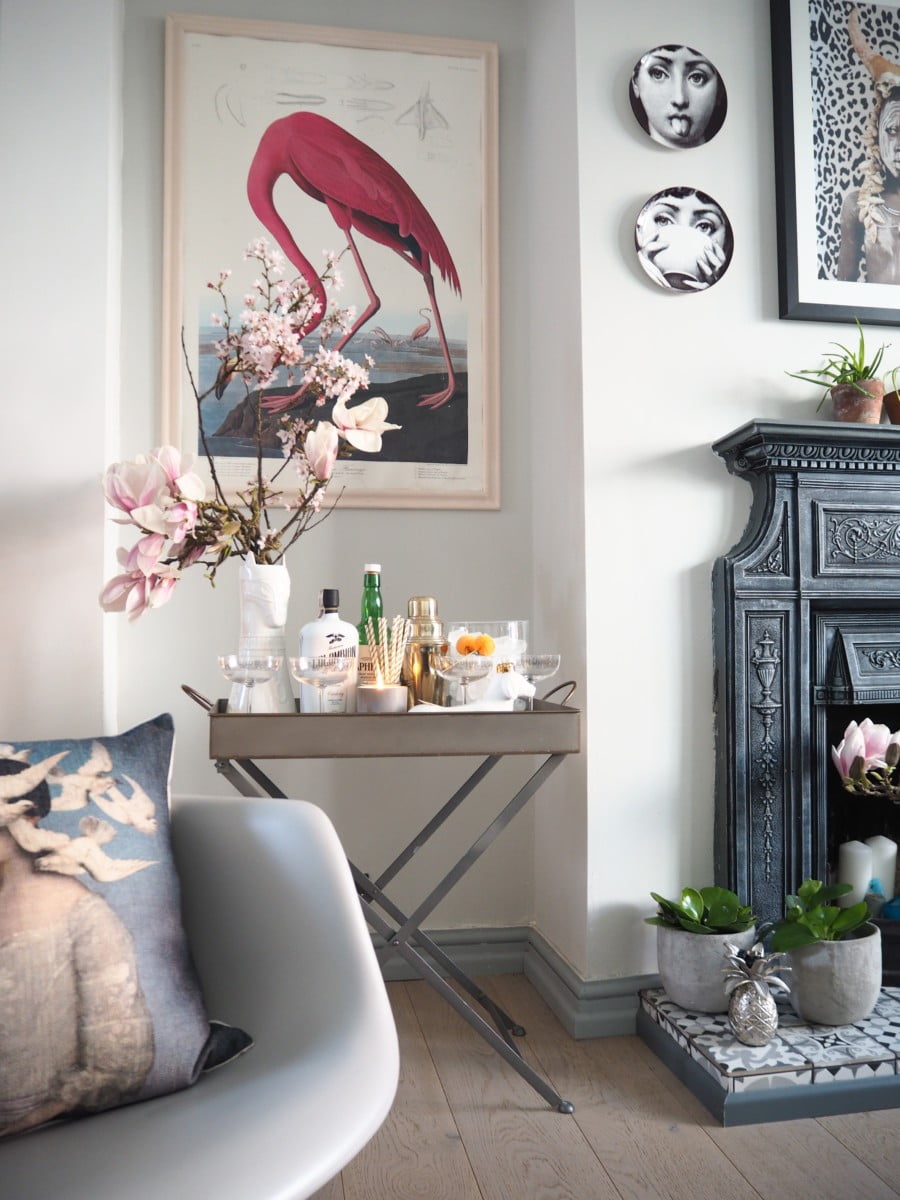 I have been lusting over a beautiful bar cart for ages but there was no way could I justify the cost. The ones I like had price tags over £200. Then a styling light bulb went off in my head. I thought I would create one at home but, with the things I already own.
Gin O'clock anyone?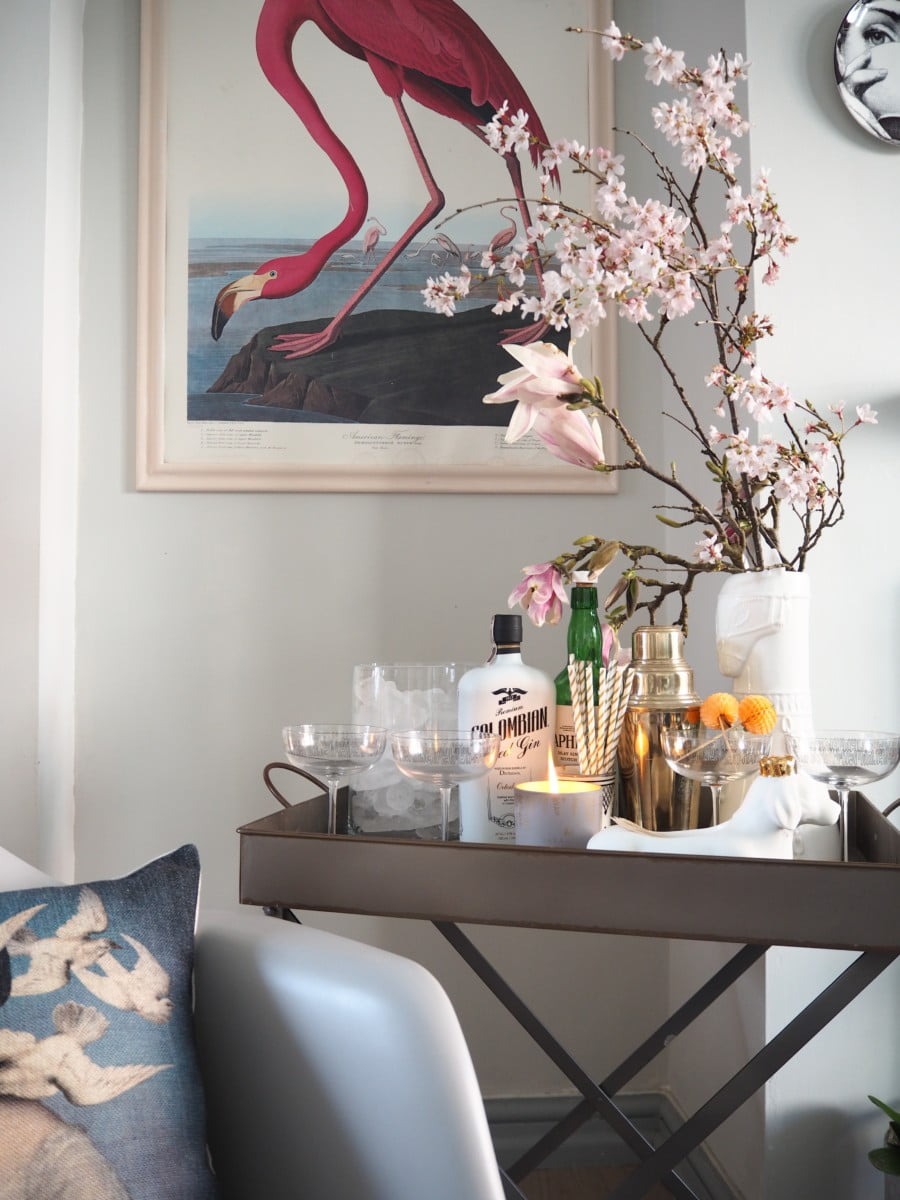 Let's start with the basics – The bar cart
In a corner of my living room I had a filing cabinet acting as a side table (which you can see here if you love a good old before and after). I'd replaced the filing cabinet with this metal butler table from Cox and Cox. I was a sucker for the gunmetal finish which works with all the other rusty metals in my house.
That's what kind of gave me the idea to create my own bar cart. I already had the table. And I reckon you do to. Just because it is a 'bar cart' – doesn't mean that it has to be on wheels. In fact, wheels could be a little bit dangerous when tipsy or boarder on far too trendy, or even worse – a bit Dell-boy. A nice side table works perfectly.
Style tip: Place a tray with deep sides on top just in case the table gets knocked and avoid glasses flying everywhere. Zara Home would be my go-to for this – they have Perspex, wooden and gold ones that are perfect.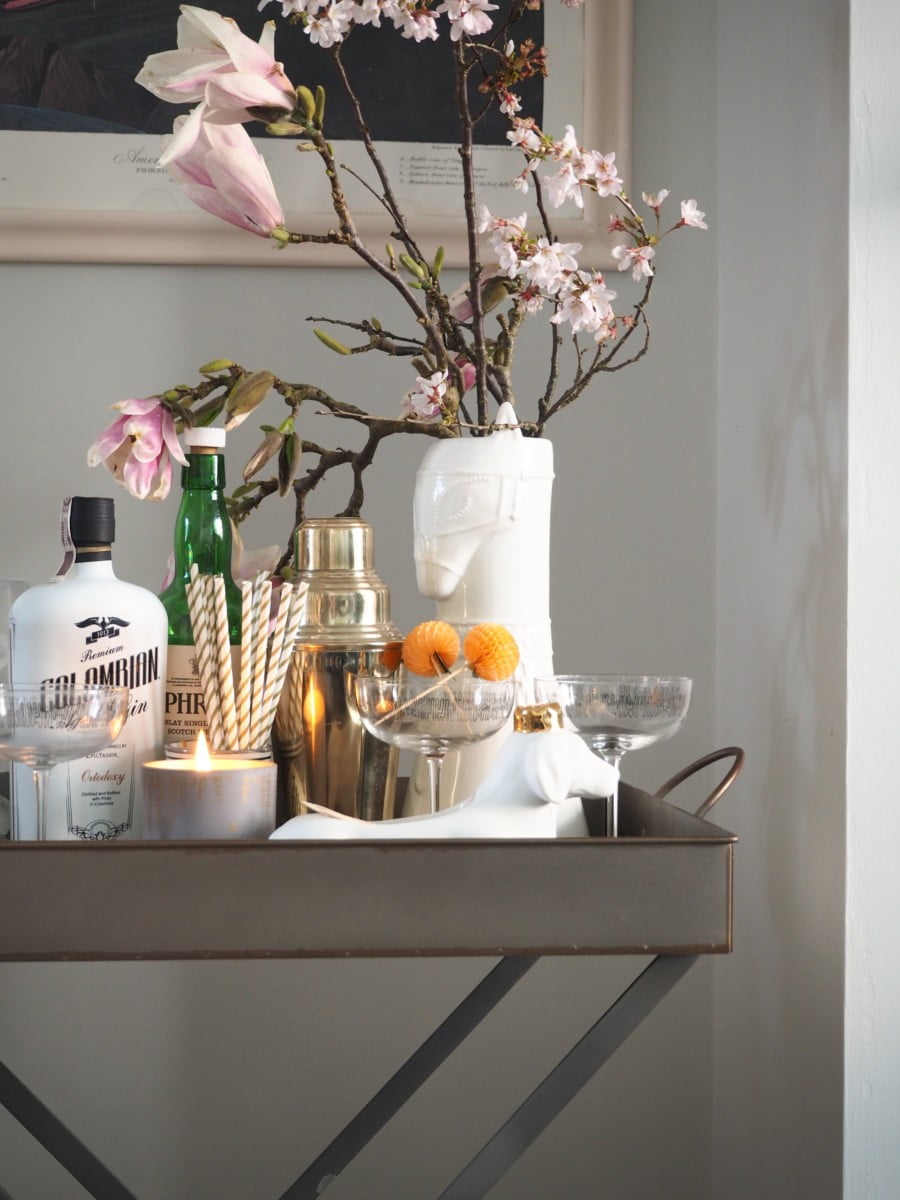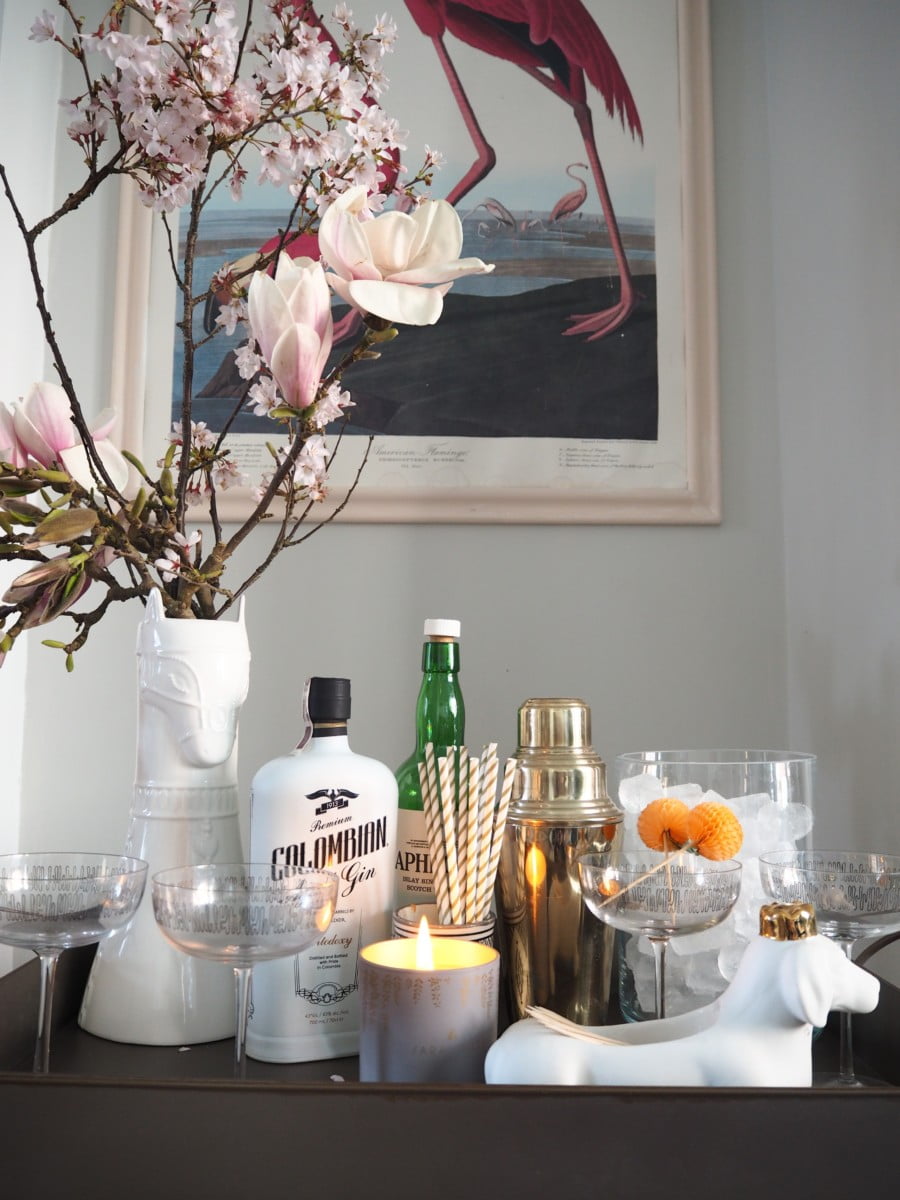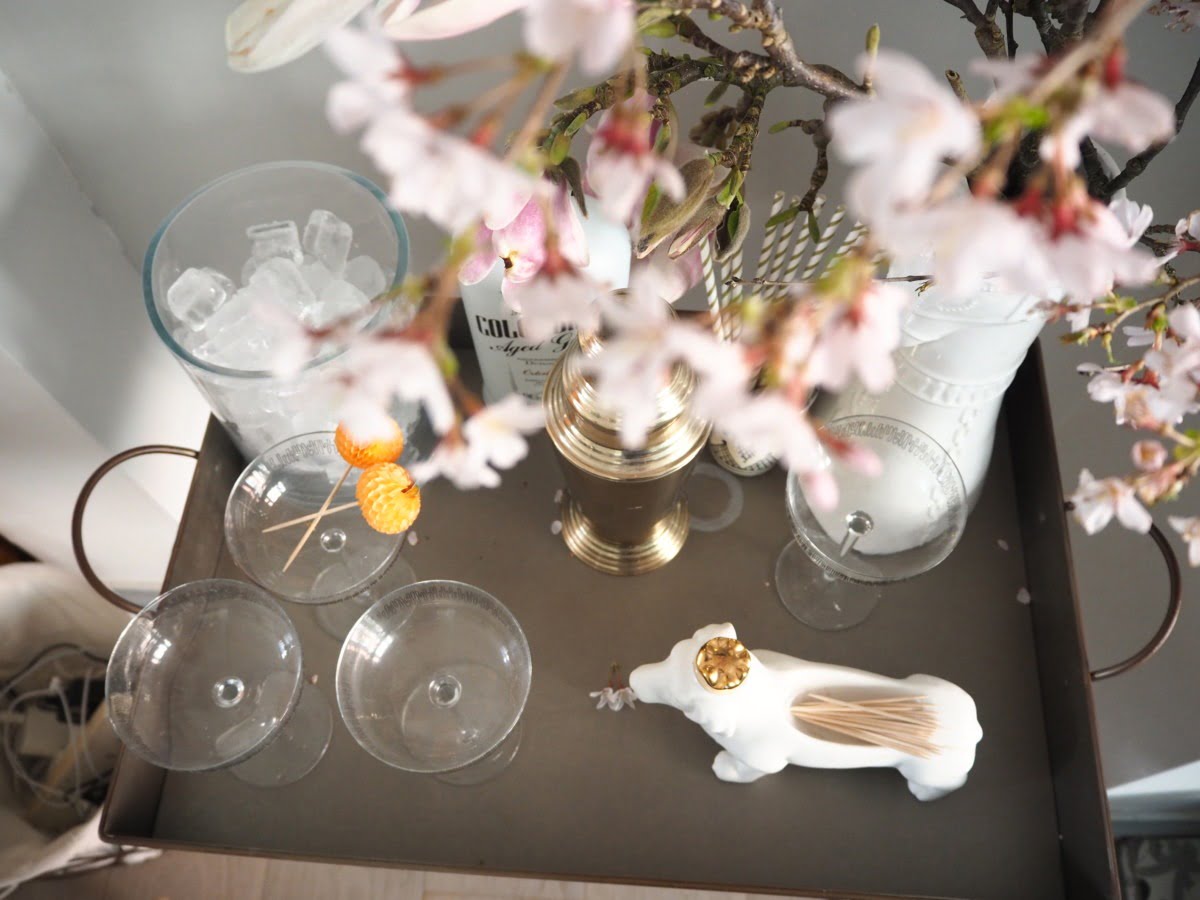 Vamp up your barware
At the back of my kitchen cupboard, I found a gold cocktail shaker which was a random Christmas gift which I'd completely forgotten about. I never use it. On my new bar cart, it looks just perfect.
I kid you not but the 1950s champers glasses I found in the street (Brighton is a goldmine for street-freebies I filled my home for free from the stuff others have chucked out).
My 'ice bucket' is a clear glass vase from Ikea that I filled to the brim with ice from my freezer.
Don't splash out on fancy new glasses. Your existing wine or fizz flutes will look chic on your bar cart. Just make sure they you put out even numbers (ie two wine or four tumblers) for a chic look. A ramshackle collection of glasses will look more jumble sale than cool-bar.
Style Tip: Make sure your glasses sparkle and shine. I have to give mine a quick polish every so often to avoid serving dusty drinks.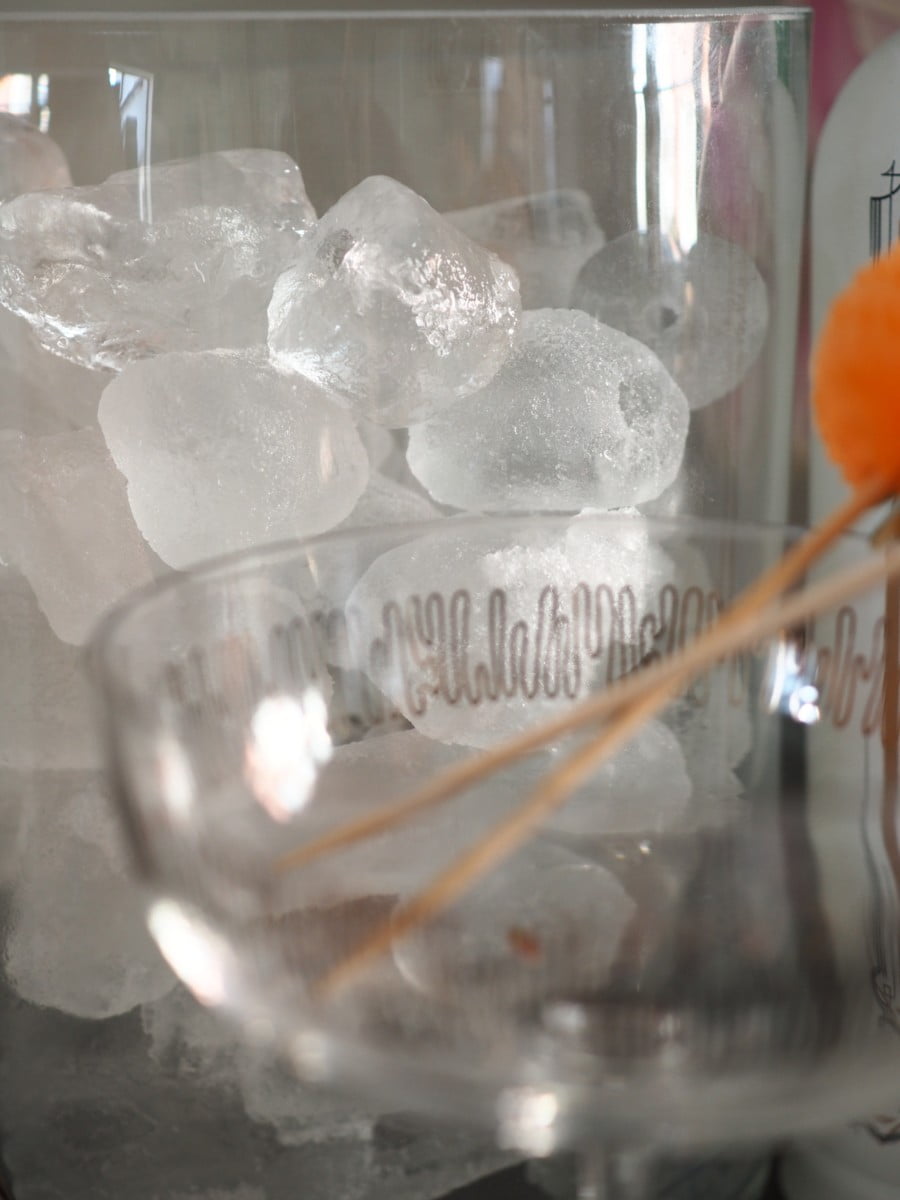 Pick pretty drink bottles
You can't have a bar cart without a few carefully selected bottles on display.
It's always been my aim (when I'm a grown-up) to have a stacked booze cupboard of selected gins, rare whiskeys and one-off vodkas. It's not happened yet but then I have worked out that a clutter of spirit bottles looks ugly. We don't want our bar carts to look like a pub.
Avoid this by picking out a crafted selection of bottles. In my case, I dusted down a bottle of Colombian Aged Gin in it's pretty monochrome label, and a bottle of my favourite whiskey.
Style Tip: If Blue Nun is your tipple of choice, then cover up the bottle with pretty wrapping paper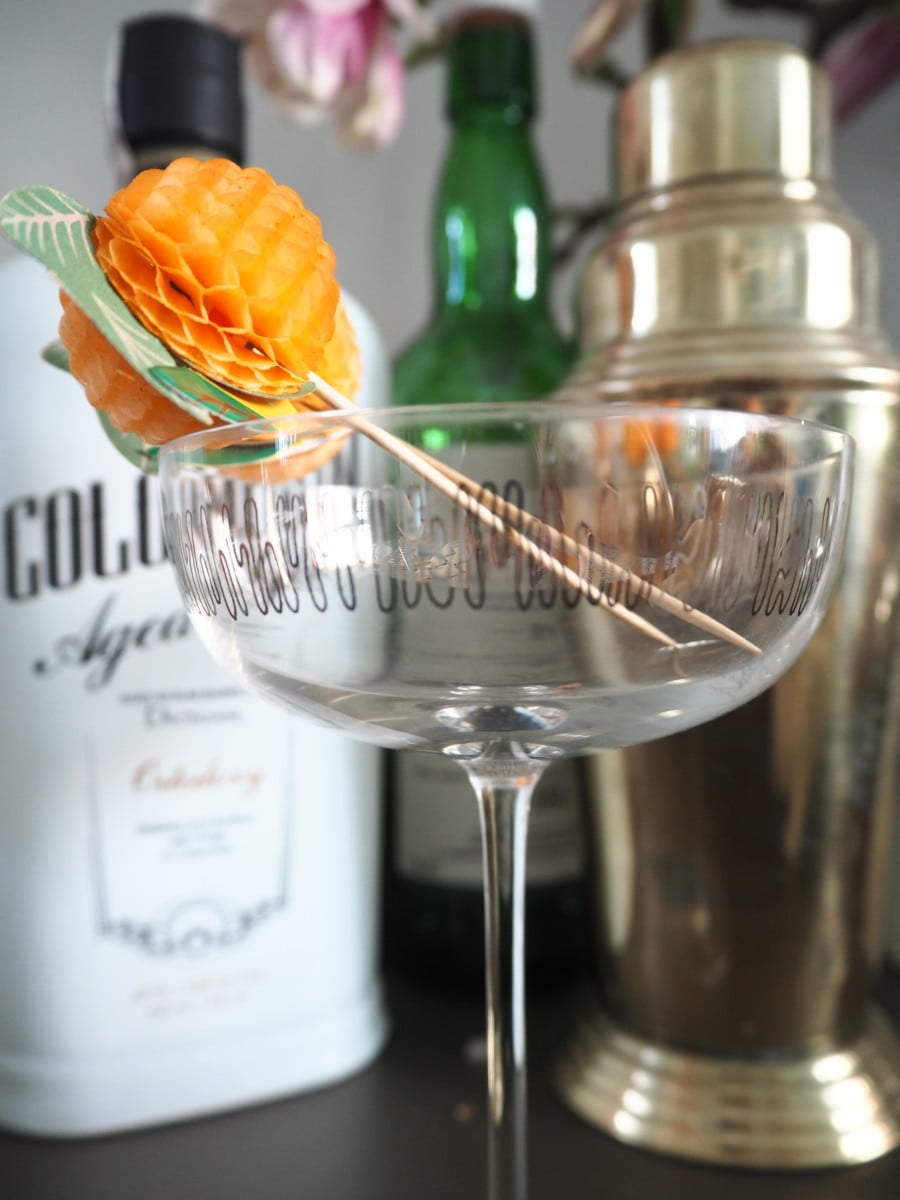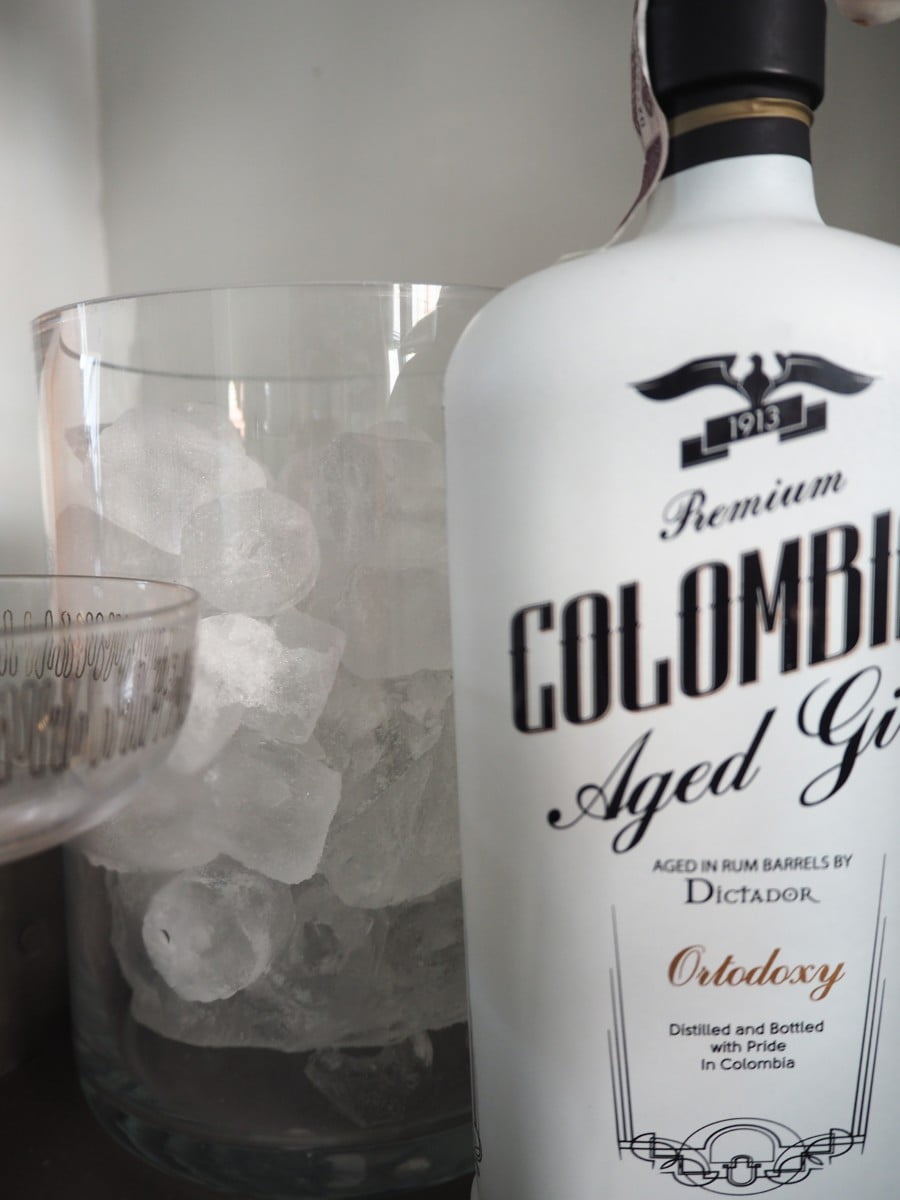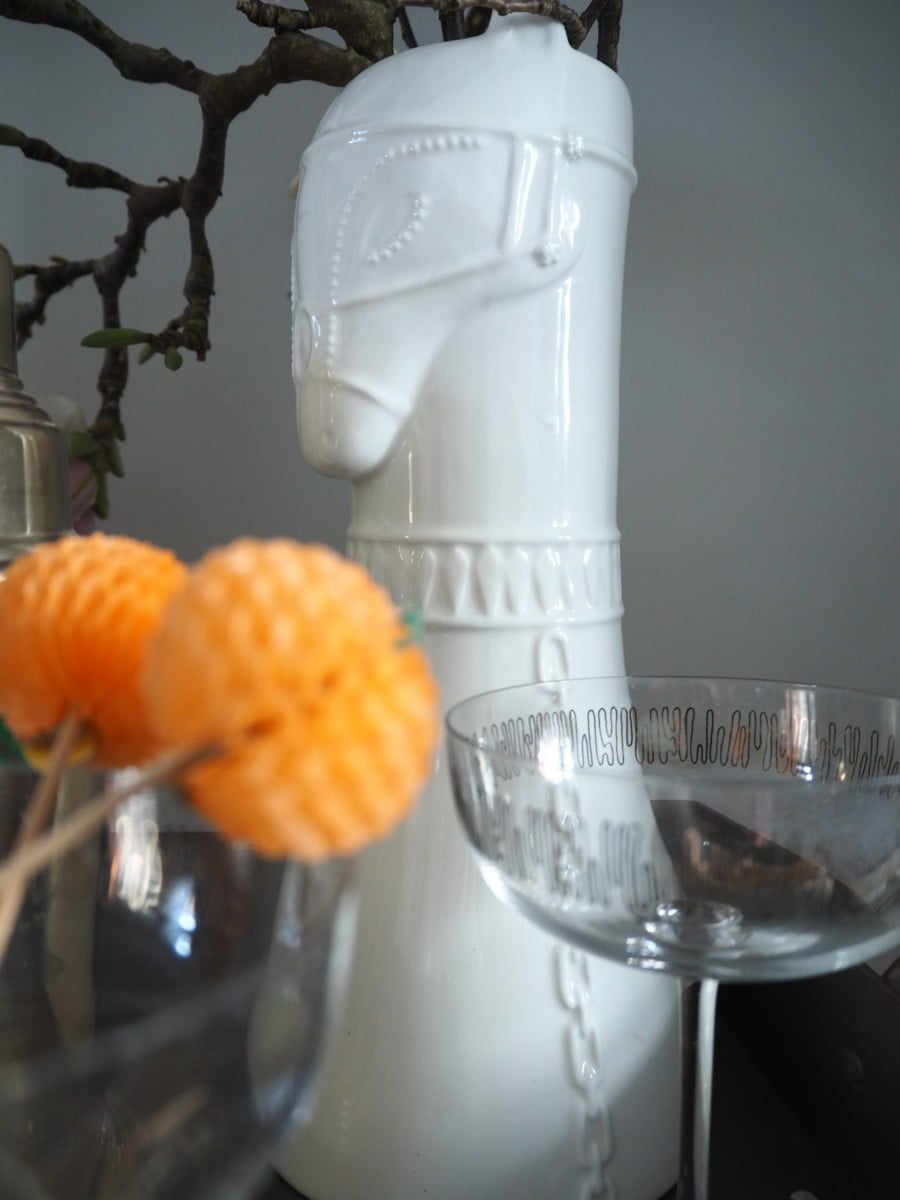 Fill with cute accessories
Even with my four vintage fizz glasses, my two bottles of spirits, the ice bucket and cocktail shaker, my bar cart was looking soulless and empty.
I had a dig around at home to finish off the look. The Flying Tiger cocktail sticks were a hangover from a party in the summer. How cool do they look? My M&S dog was once a candle holder in a former life. When placed on my bar cart he makes the most excellent cocktail stick holder. A ceramic pot picked up from my Marrakesh holiday makes a handy holder for my gold striped straw from Talking Tables.
Now I needed to set the scene. I picked blossoming Magnolia branches from my Mum's garden and then placed them in my M&S Pegasus vase. A scented Sara Miller candle gives off a soft glow – perfect for my living room disco.
I grabbed a cushion from upstairs for my Eames rocker. On the wall I hung my flamingo print, and then by my fireplace I put my concrete planters and blossoms.
Style Tip: Think out the box. Fill your bar cart with usual vases, candles, napkins and accessories. Have a good hunt around your home and see what you can re-purpose.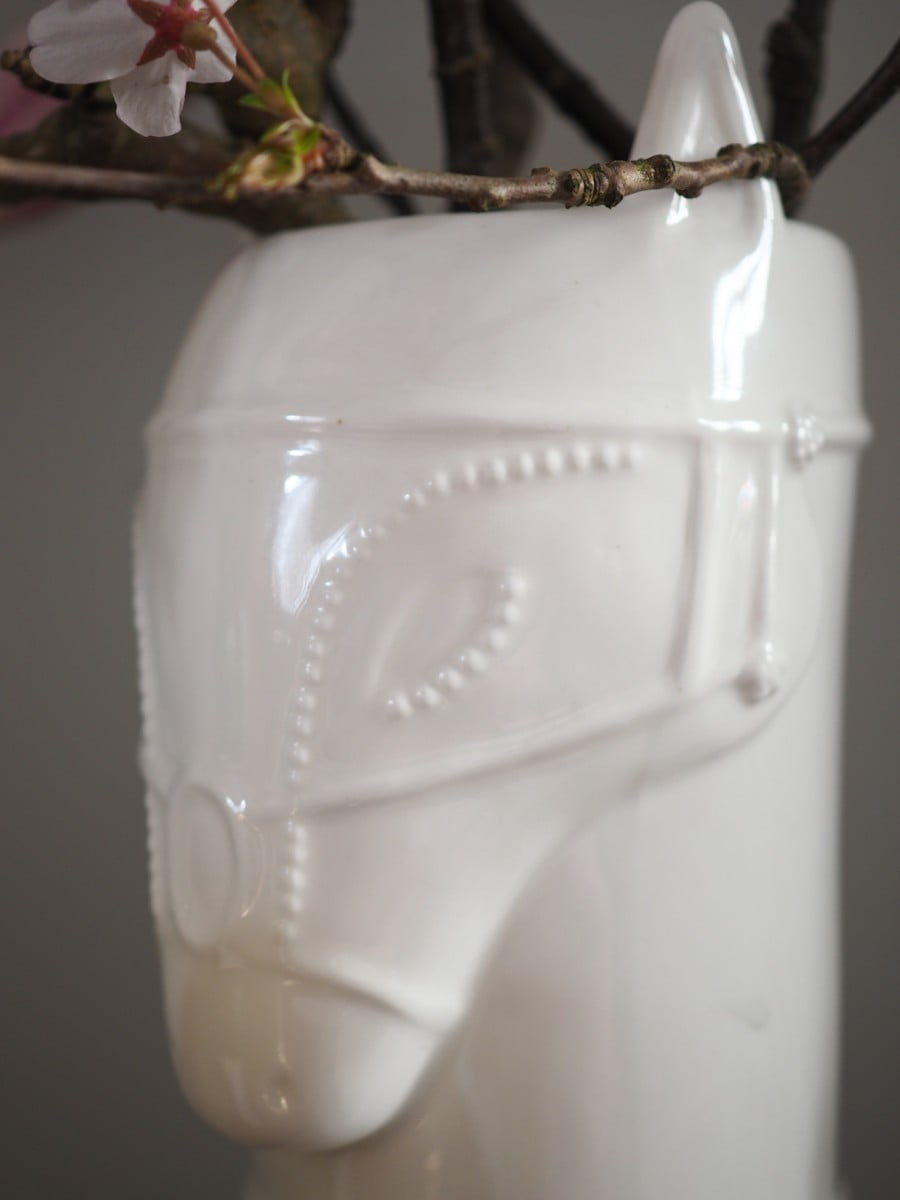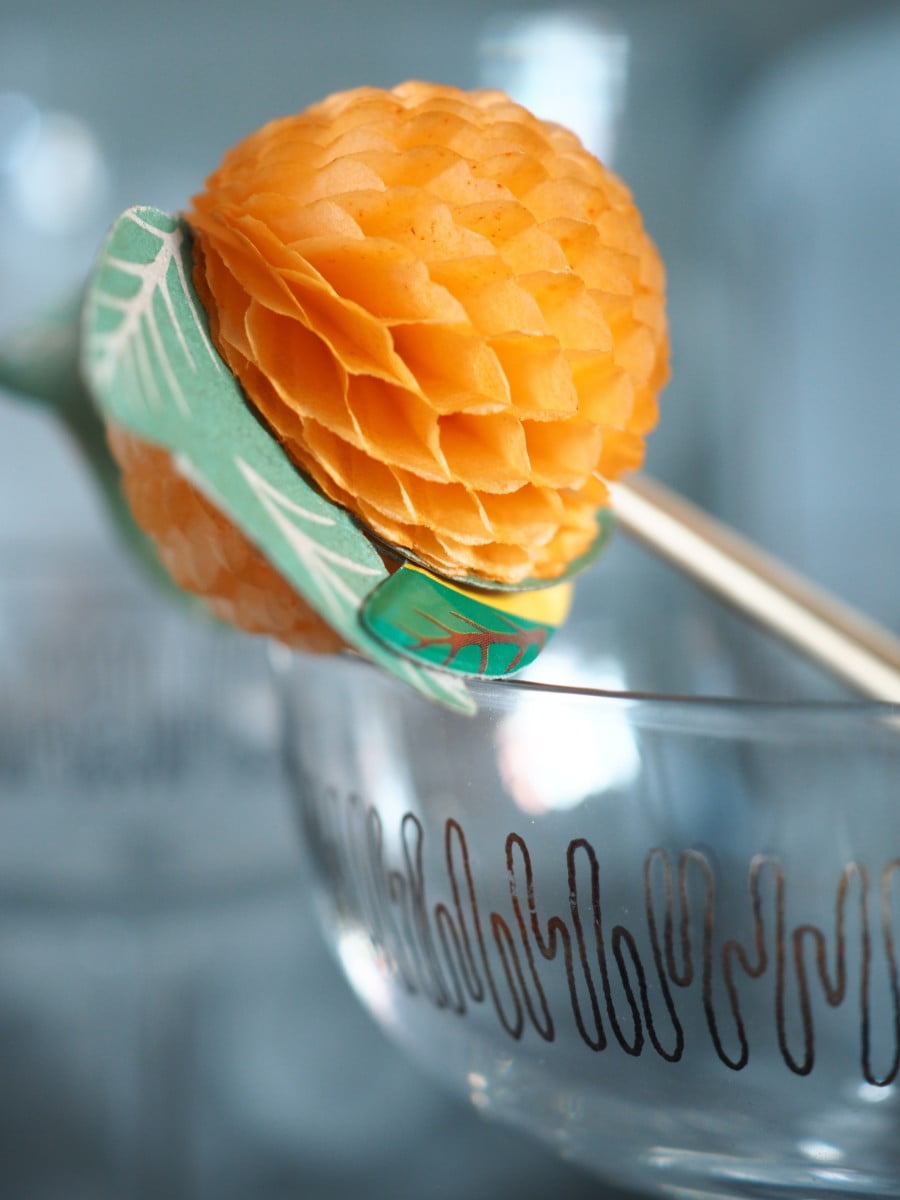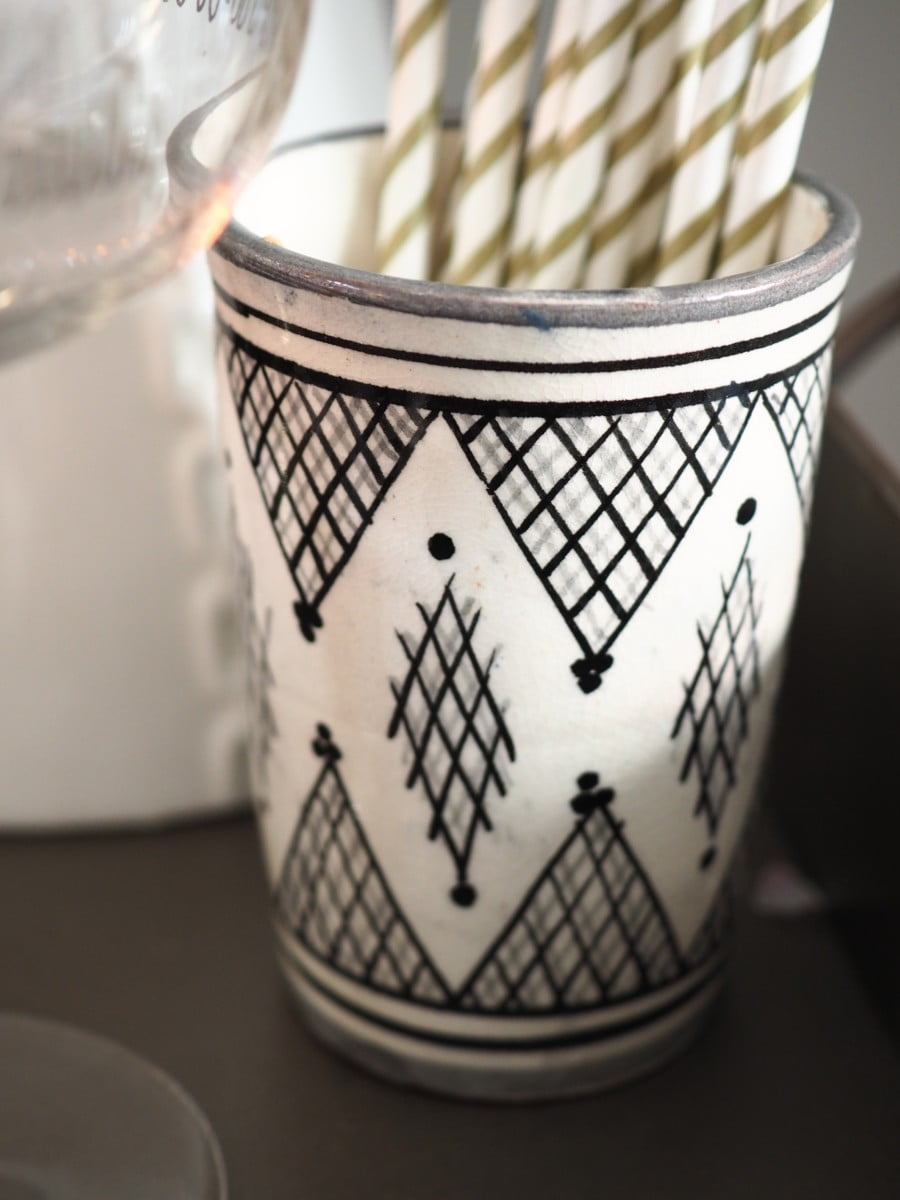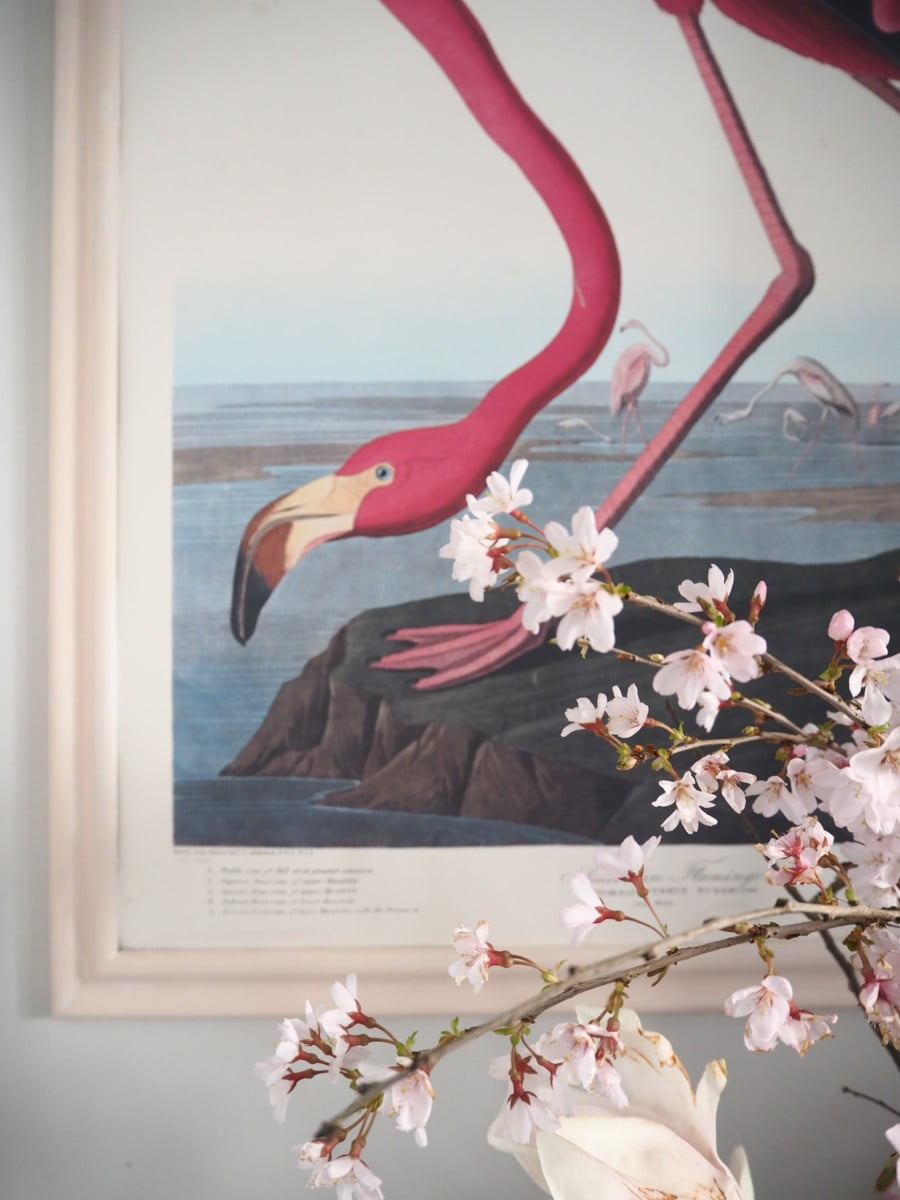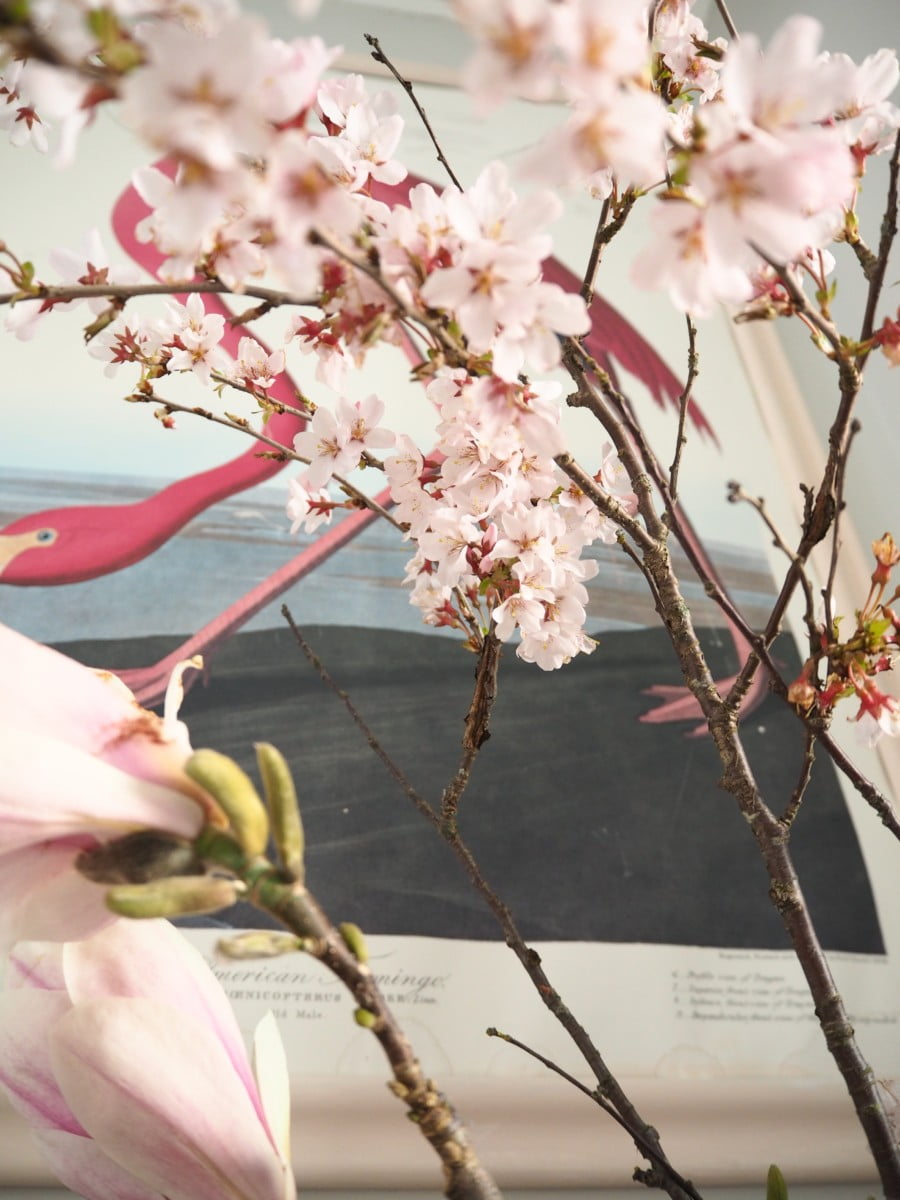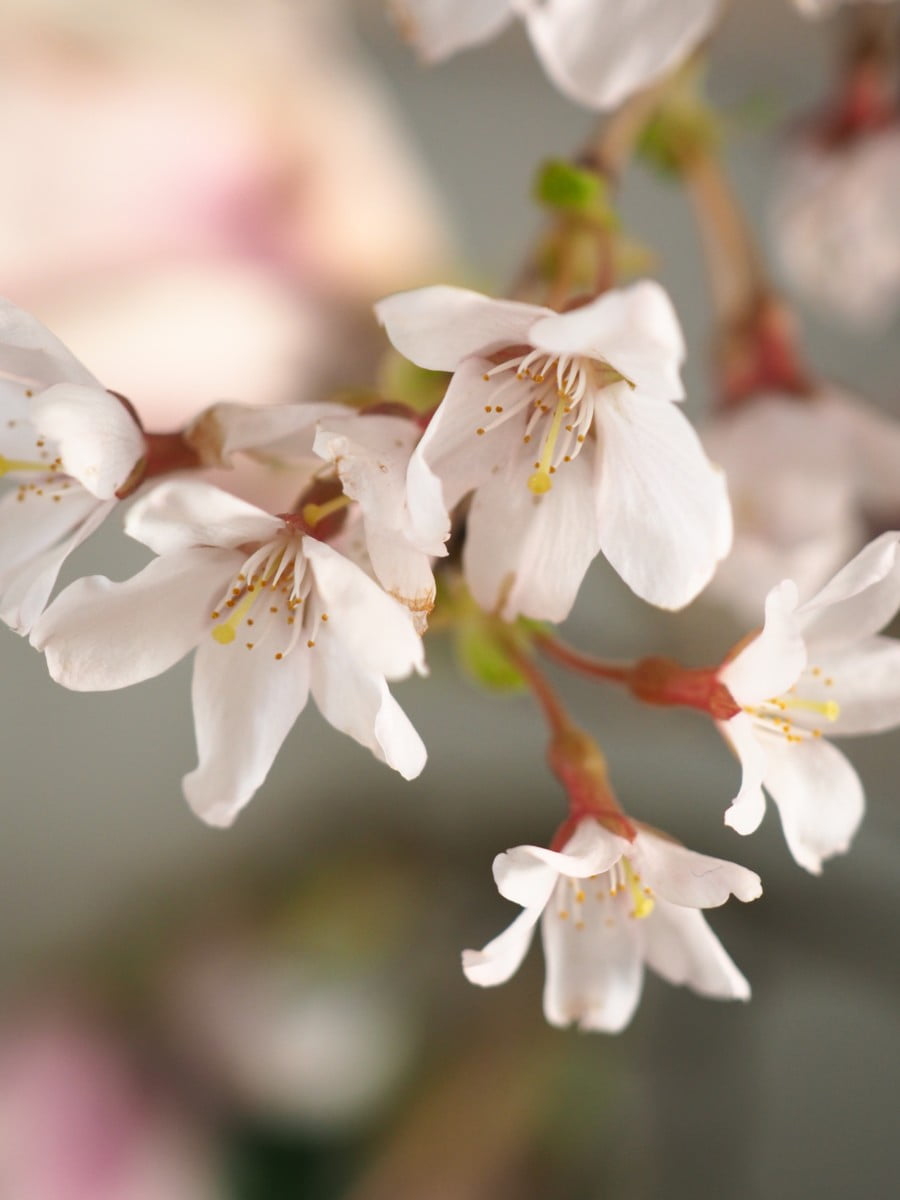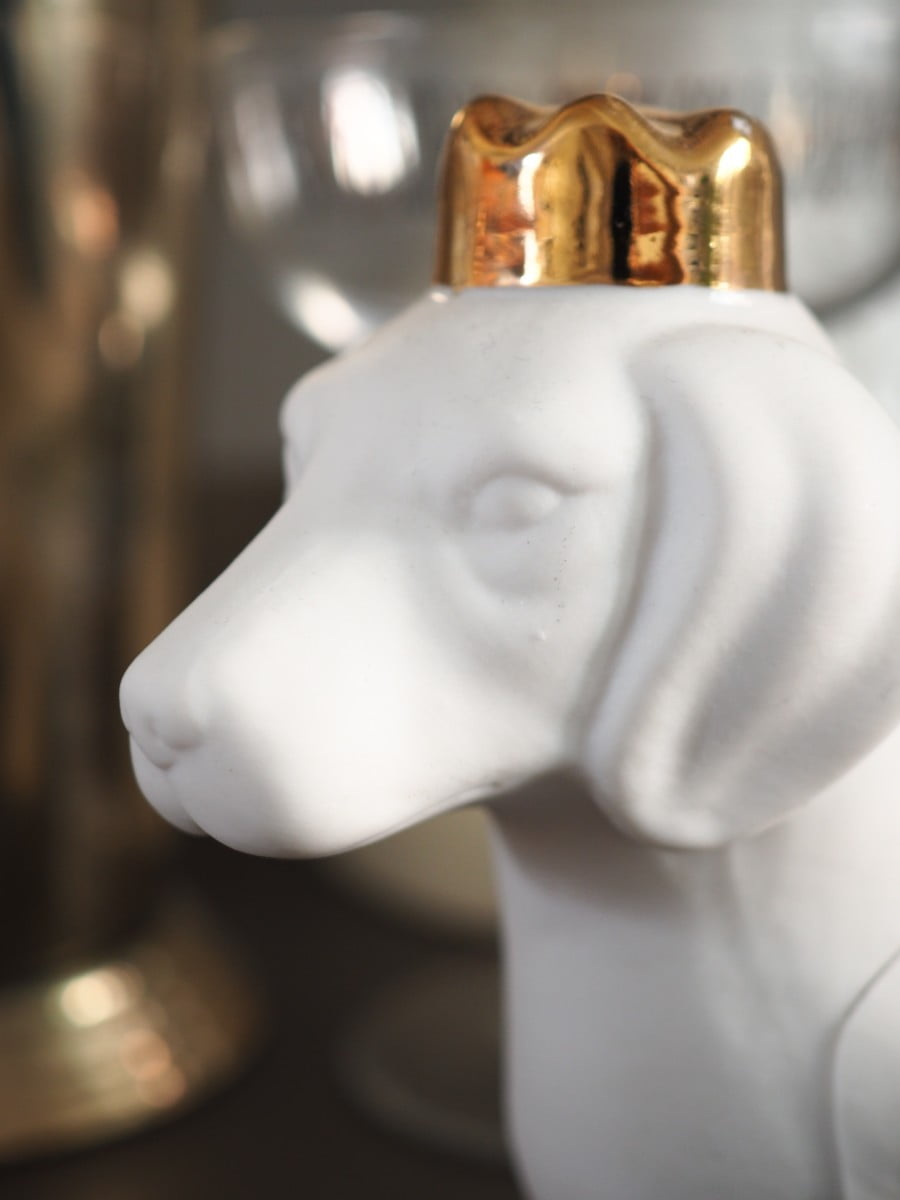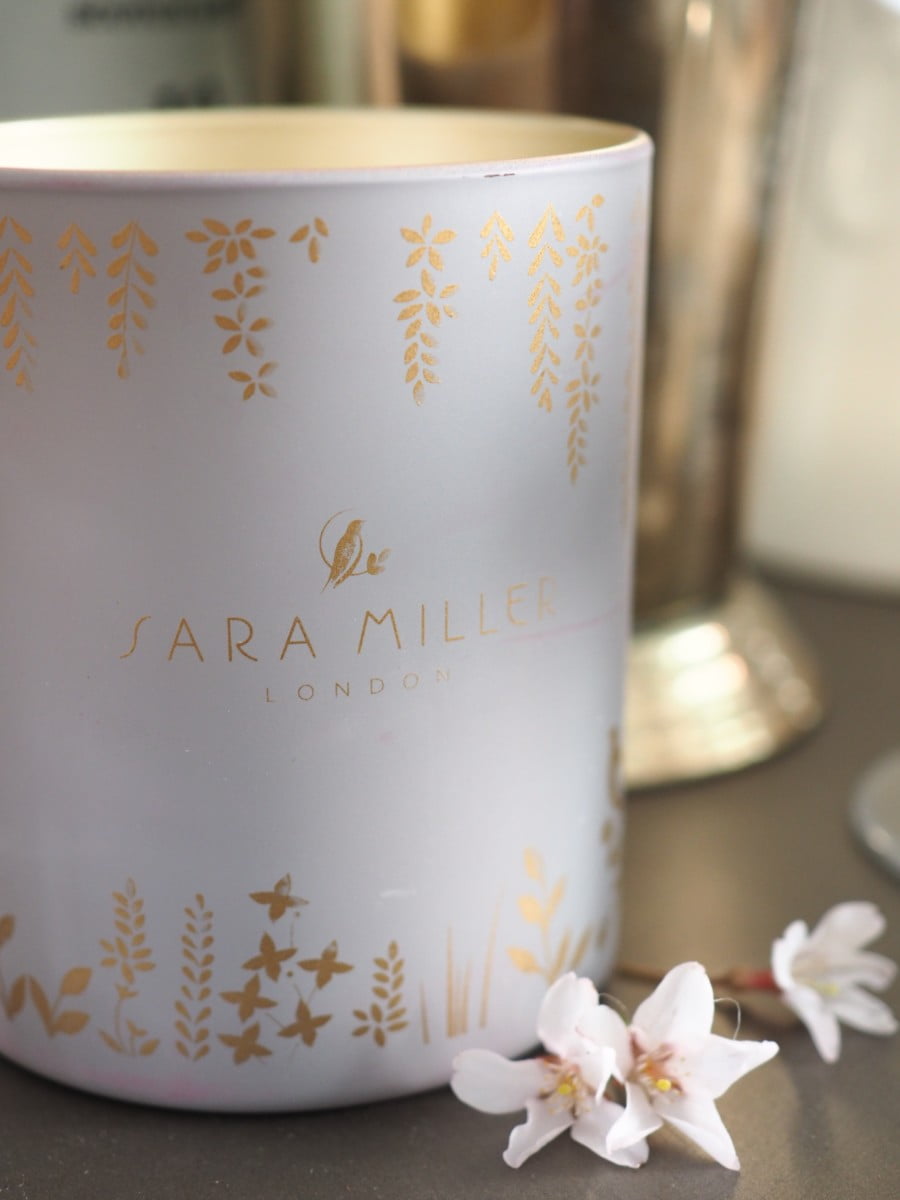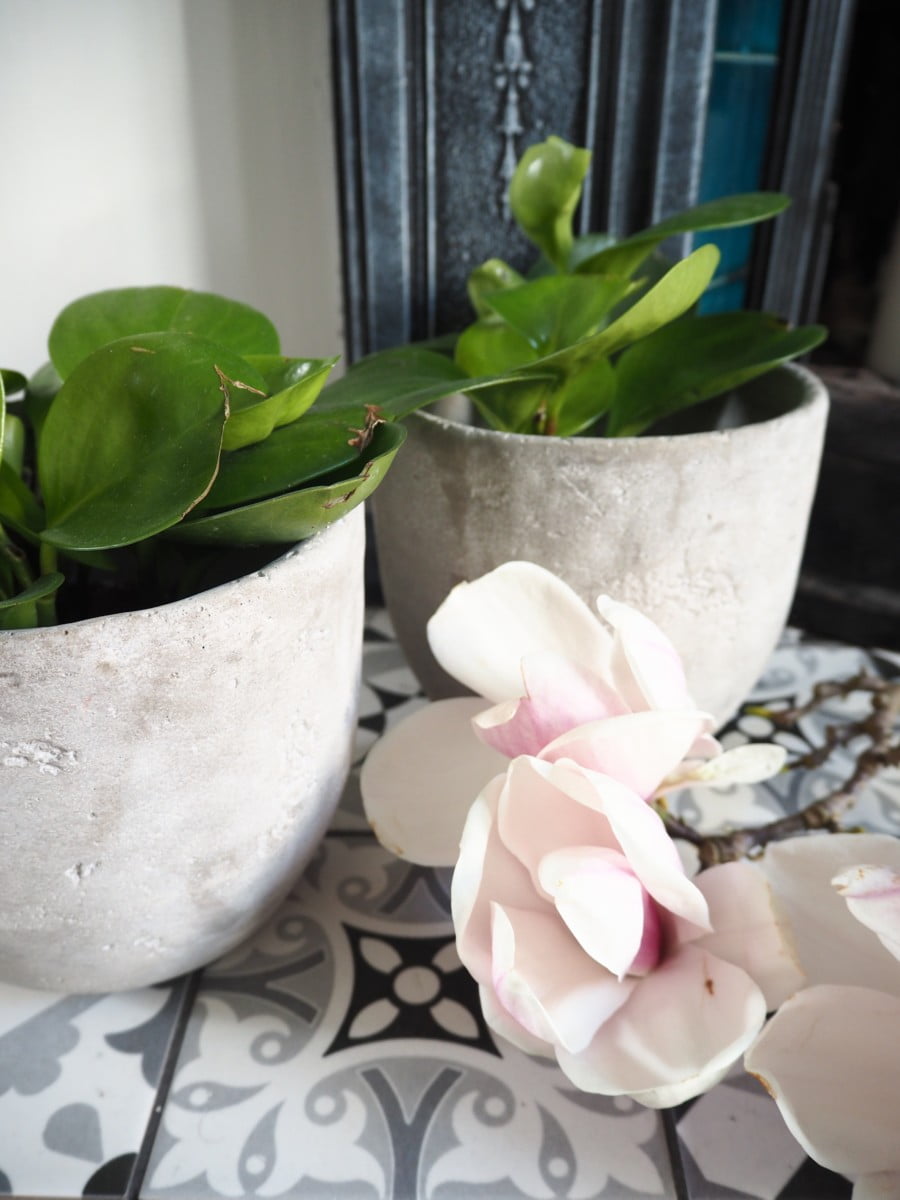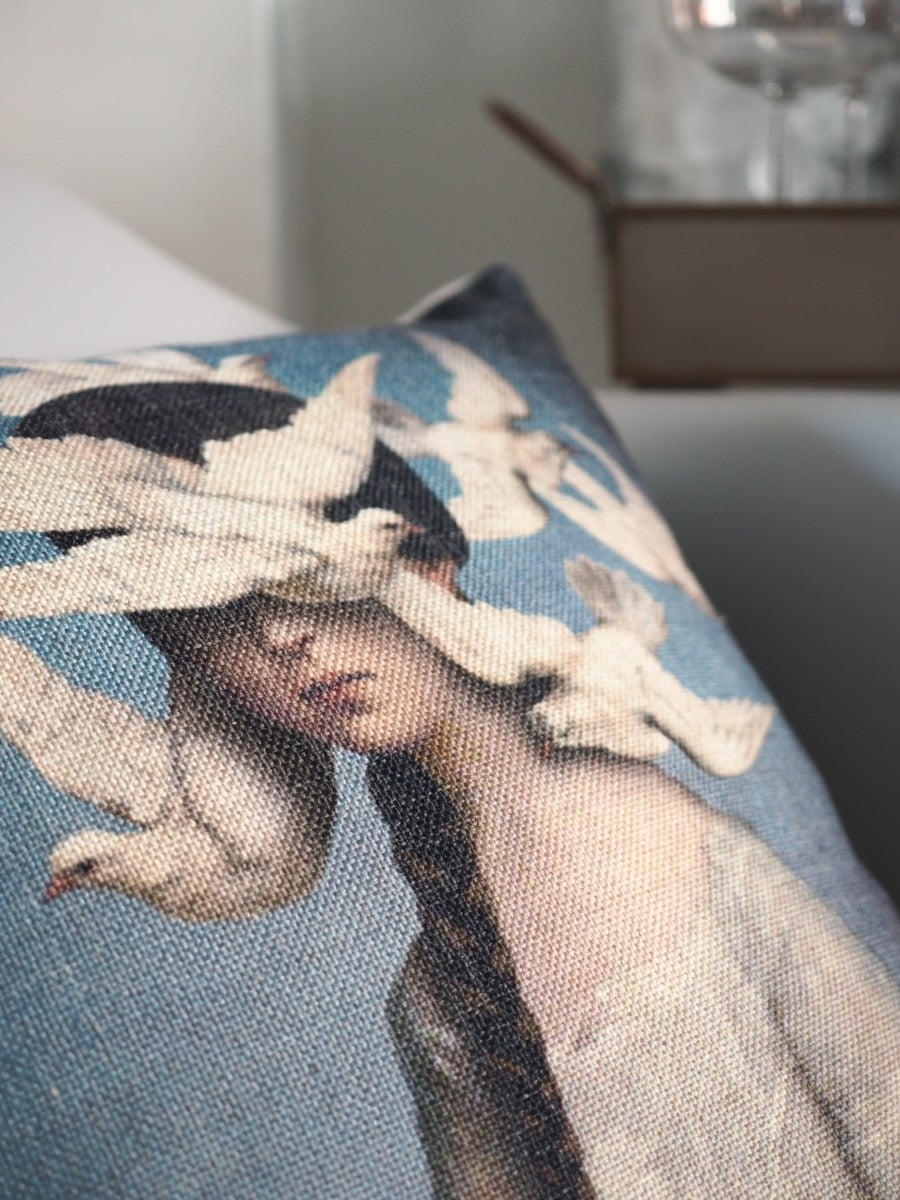 There we go. My very own bar cart which I made from things I already owned in my home. If you have been eyeing up a bar cart yourself, then have a re-think as you maybe able to rustle one up in moments just using the things you already own.
Hopefully I have given you the styling tools to make your own bar cart at home with things you already own.
In the meantime, drink anyone?
If you like this post, then I very much insist you check out my other posts on how I filled my home for free, or how I vamped up a side table giving it a designer edge or how to cheat a stylish children's party or how to style the perfect summer party in less than hour.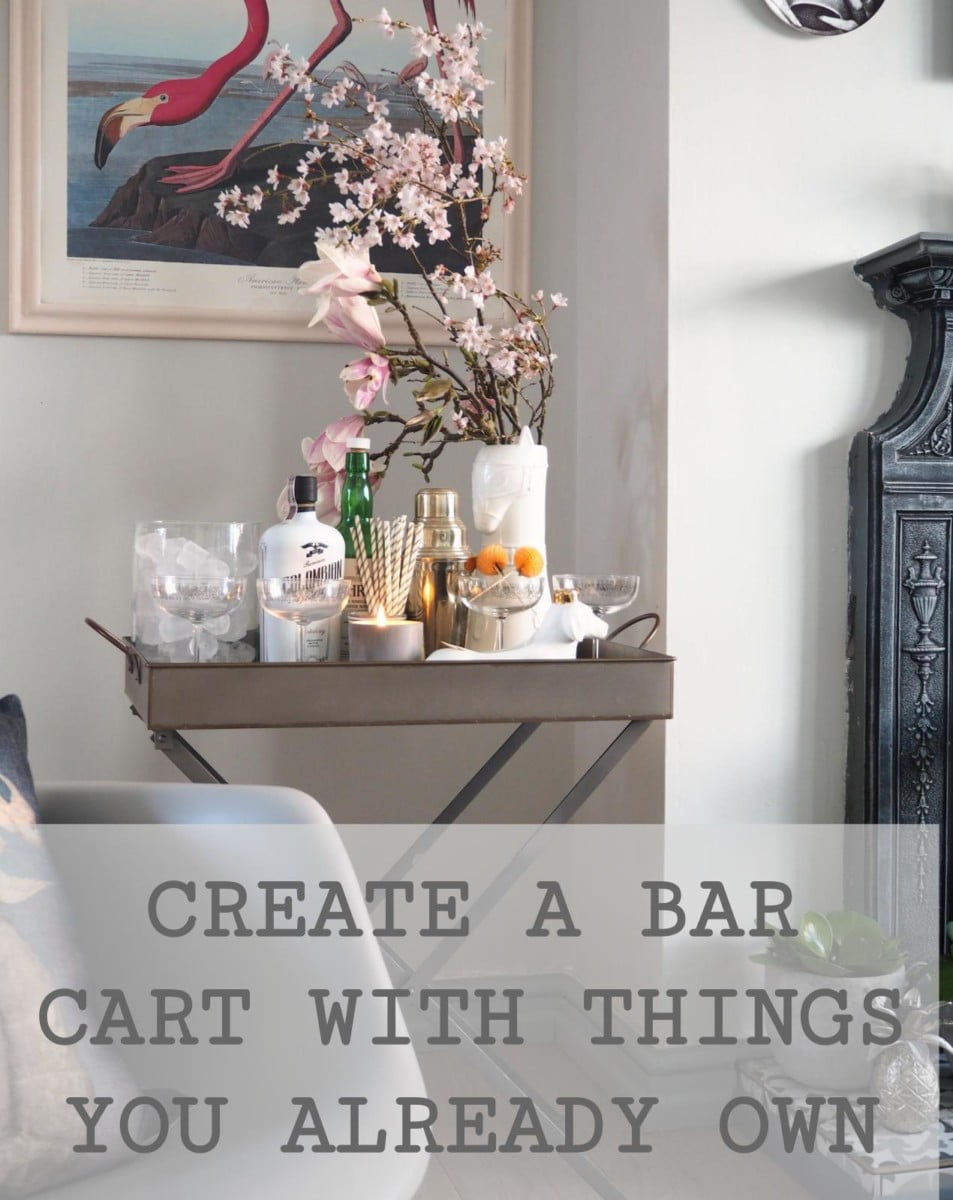 **Disclaimer. I was given the Cox & Cox table to review. All other items are mine, all thoughts, opinions and photos are mine.