Has it really been THAT long since I treated you to my FACE on a TV screen? Well, yes it has! Over one year. And you know why? 'Cos I have been saving up my best DIY video yet which shows my tiled staircase makeover. Grab a cup of tea and watch me get covered in tile grout.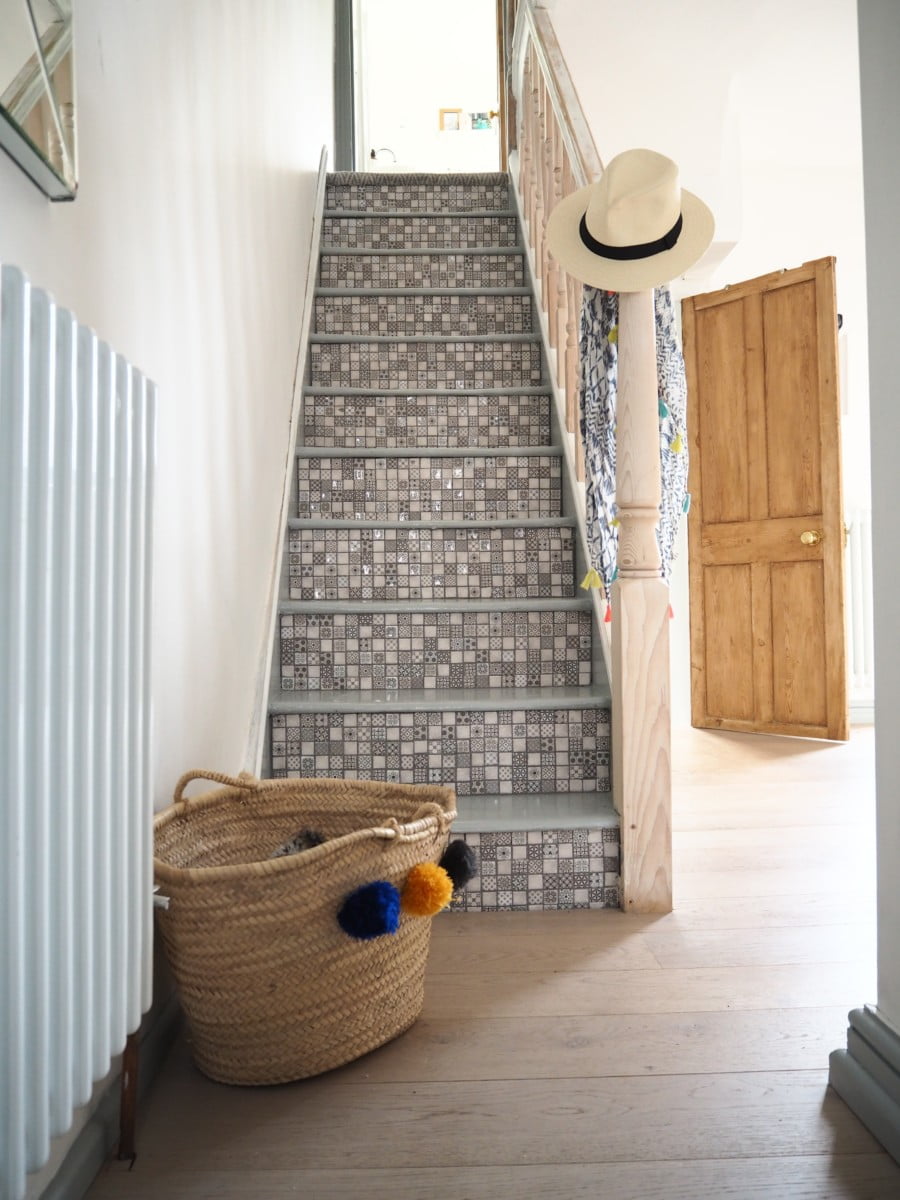 I'm kind of doing this all back to front (what is new!) with my video of how-to tile the stairs first. Then in a few weeks I'll be posting my how-to blog post showing how I painted them back, and tiled them – complete with befores + afters. And 1000s of photos too.
A bit unusual way of doing it but that's how we roll over here.
First – here's my 2017 Vlog.
[embedyt] https://www.youtube.com/watch?v=uvrDxJphuIs[/embedyt]

Enjoyed that video? Was it worth the wait? Oh course it was. Love you forever if you would LIKE it on youtube pretty please. Feel free to share it with your mates too 🙂
Okay – to quickly recap on where we are at
Here is my post on replacing my staircase
Then I went about DIY project: Renovating my carpeted staircase back to the wood (on a red-wine hangover) 
Next, I talked about how my new landing carpet made me smile for miles
I've still got the how-to blog post to go, and my landing makeover to reveal. Not to mention putting mirrors on my under-the-stairs-cupboard doors. I'l put all the credits for the tiles and paint in them posts.

Start by pinning this image >>> to save this video for later. And over the next few weeks we'll get there.